My Favorite Kitchen Lamps-Everyone Needs One
I didn't think I'd ever say this, but every kitchen needs a small lamp or two. The other day I was putzing around the kitchen, moving things, and cleaning, and I decided to see what all the fuzz was about. I'm sure you've seen the videos all over TikTok. Some have the voice-over that says, never, ever turn on the big light, meaning overhead lights. Then they show how soft and moody a lamp can be on the counter.
Well, I tried it, and I will never go back. Let me say that each person in my house that happens to be male said, "wow, that looks amazing!!!" My husband even said, "it looks twenty times better already." Every time he walks into the kitchen at night, it's like hes' seeing it for the first time. It's wild how something so small could make your house feel that much cozier. I'm here to say it does!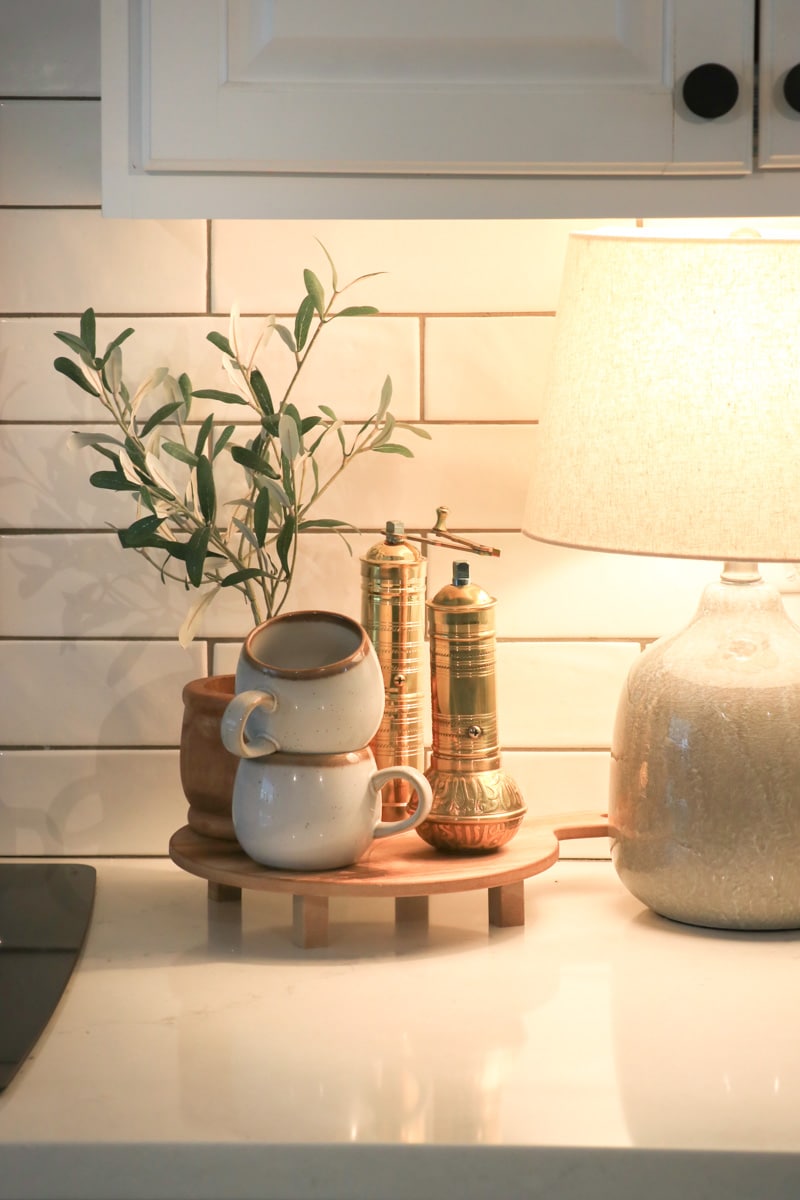 Below are ten of my favorite kitchen lamps that range in price. The cheapest is $12, and it's from Target, number 9. The shade isn't great, but it's a great way to see if you like it, and you can always buy a new shade or alter the one it comes with.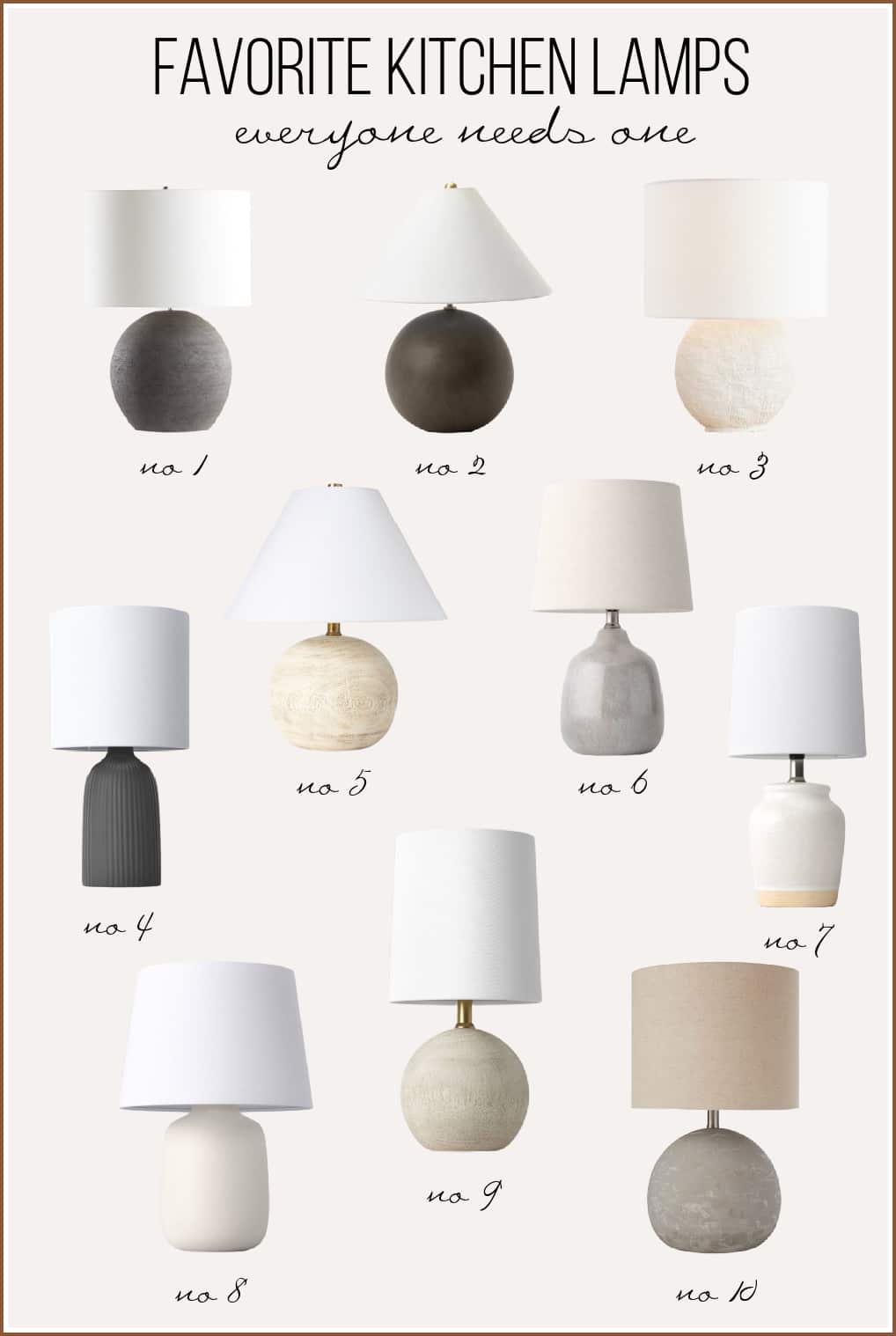 Okay, the low down on size. The one below is 18″, and even though it's big, I like the size because my kitchen is very large. I would say 16″ is a great middle-ground for height. Most of the cheaper options are 12-13″.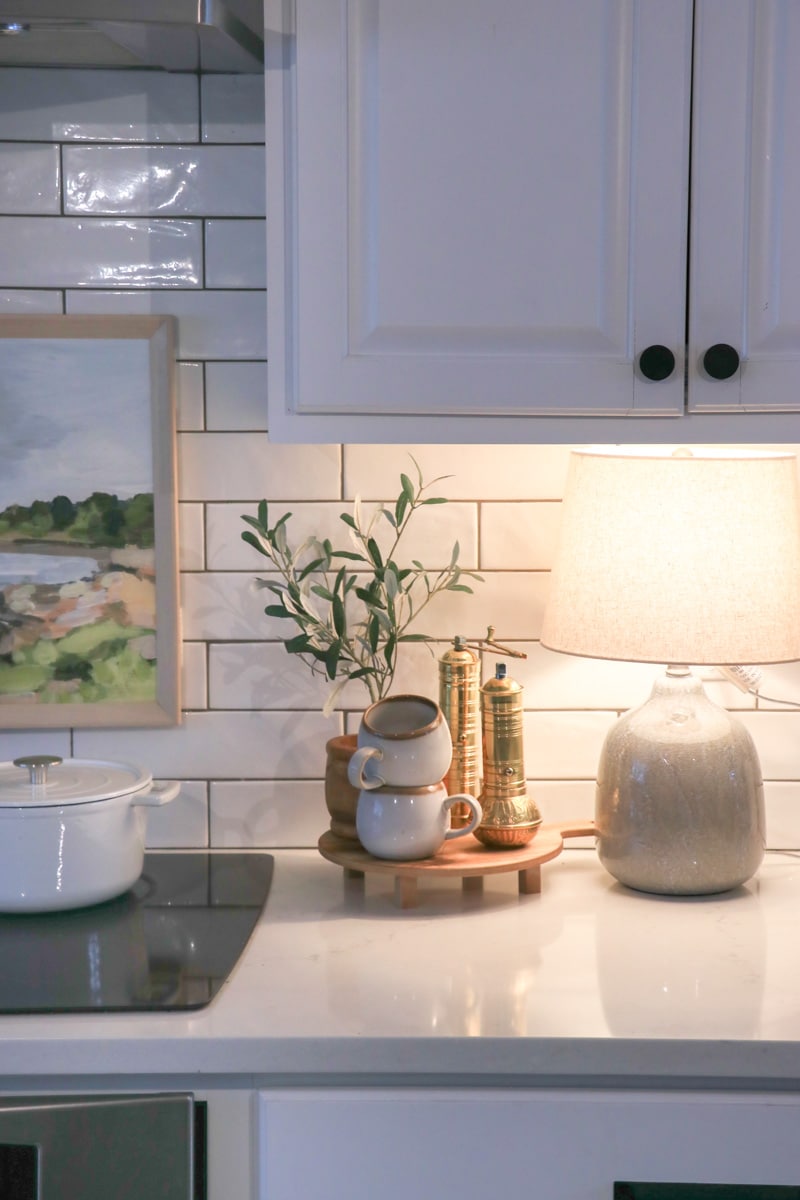 It's a simple change that will make you want to spend more time there if you don't already. Trust me!

This post contains affiliate links.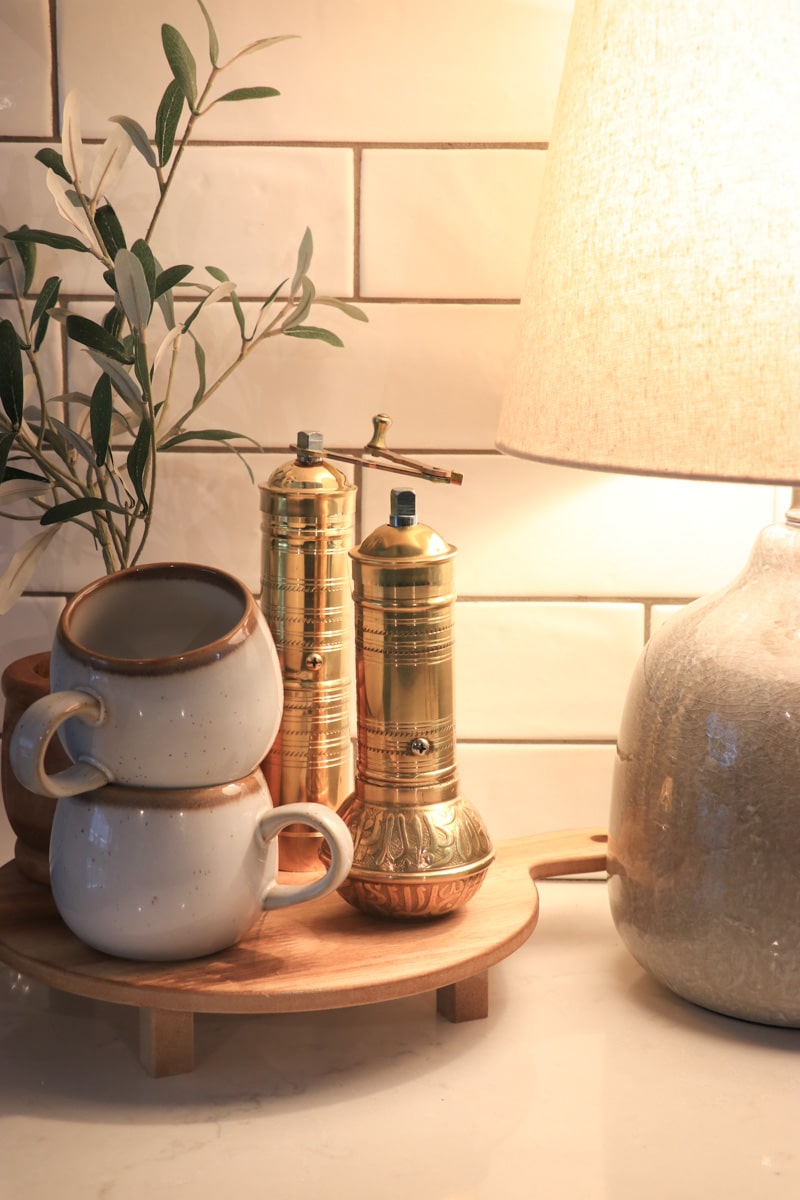 Have a happy day, friend. Thank you for taking the time to stop by!