How I Saved My Fiddle Leaf Ficus Tree By Doing 6 Simple Things
Happy almost Mother's Day friends! It has been a running tradition that every year on this special day I ask for a plant(s) from my boys, whether it's a house plant, herbs for my garden or beautiful perennials for the outside of the house. I love seeing these grow each year, to know they have a story attached to them and to know they will grow for years to come. My mom cherished her plants and even though she has been gone for 20 years my dad still cares for indoor plants, in a small way we still have a piece of her. I think that is why I ask for plants myself.
Last year for Mother's Day I asked for a Fiddle Leaf Ficus Tree. AHH!!! I had been looking for years and John finally found one at a local nursery. To say I was overjoyed was an understatement. This plant was beyond beautiful, the leaves were bright & shiny, it was large, it was perfection!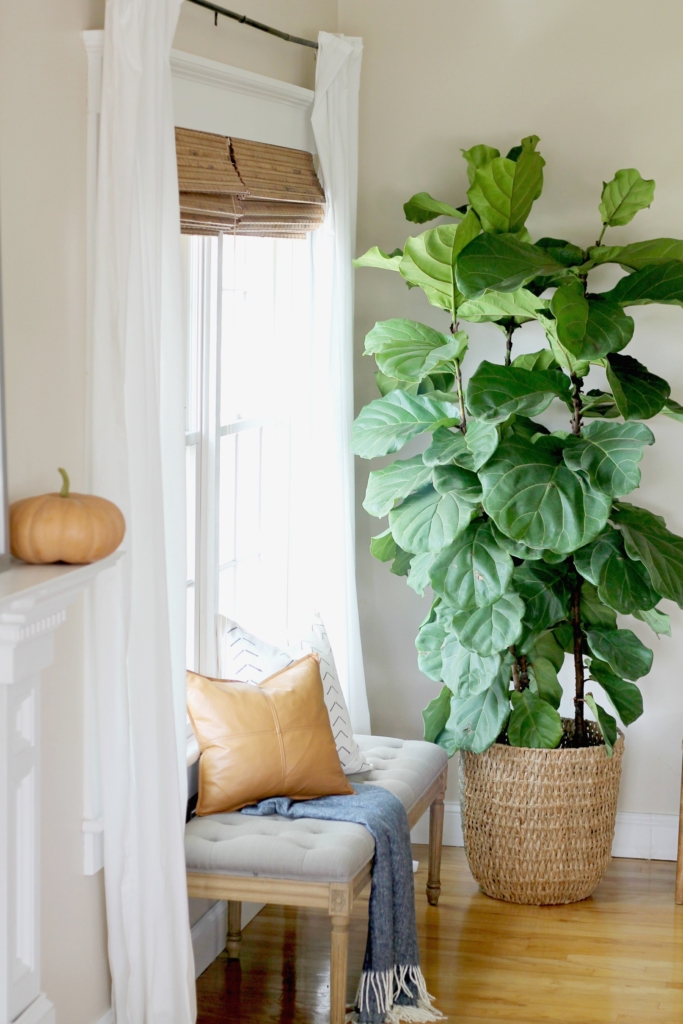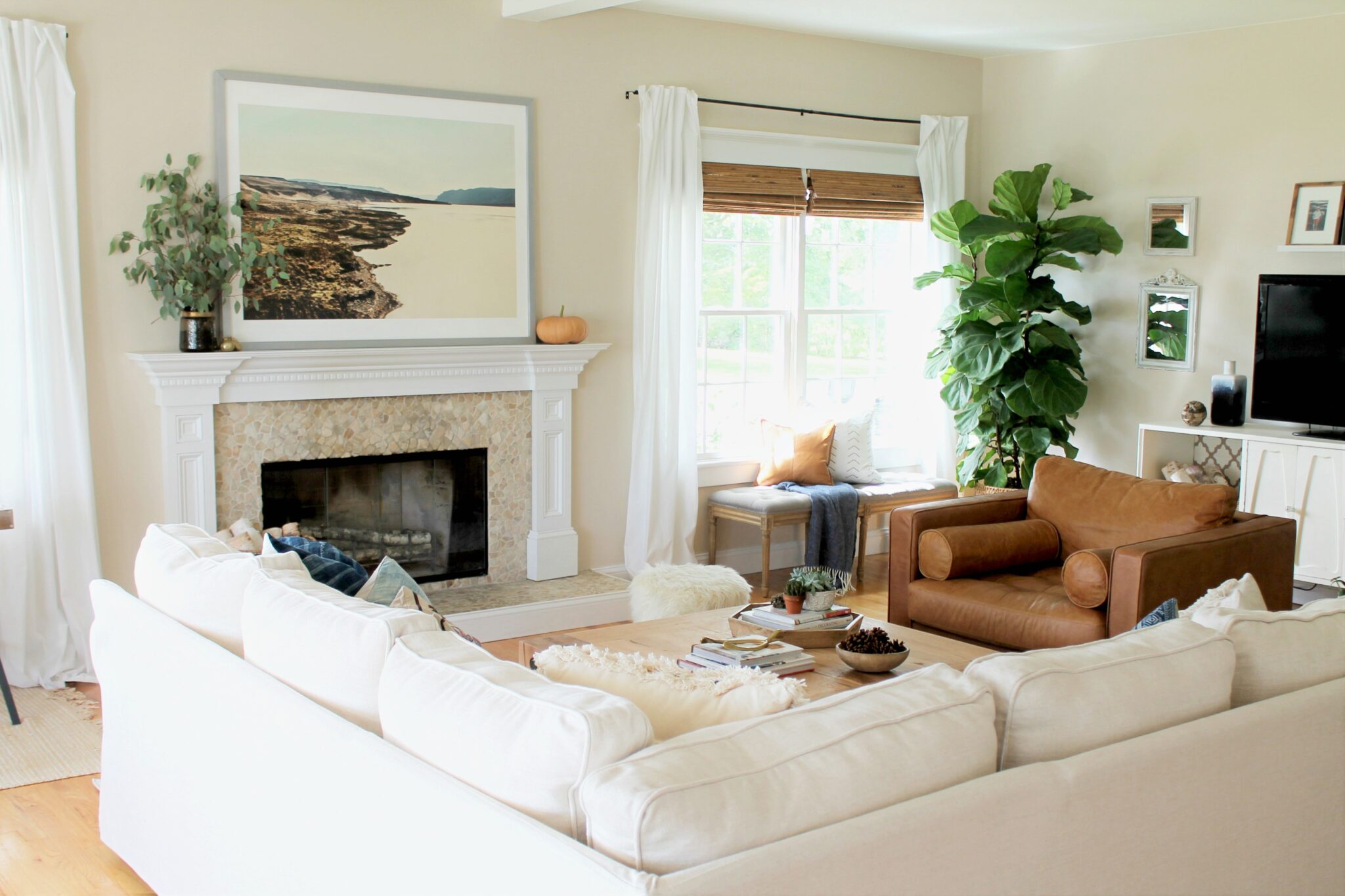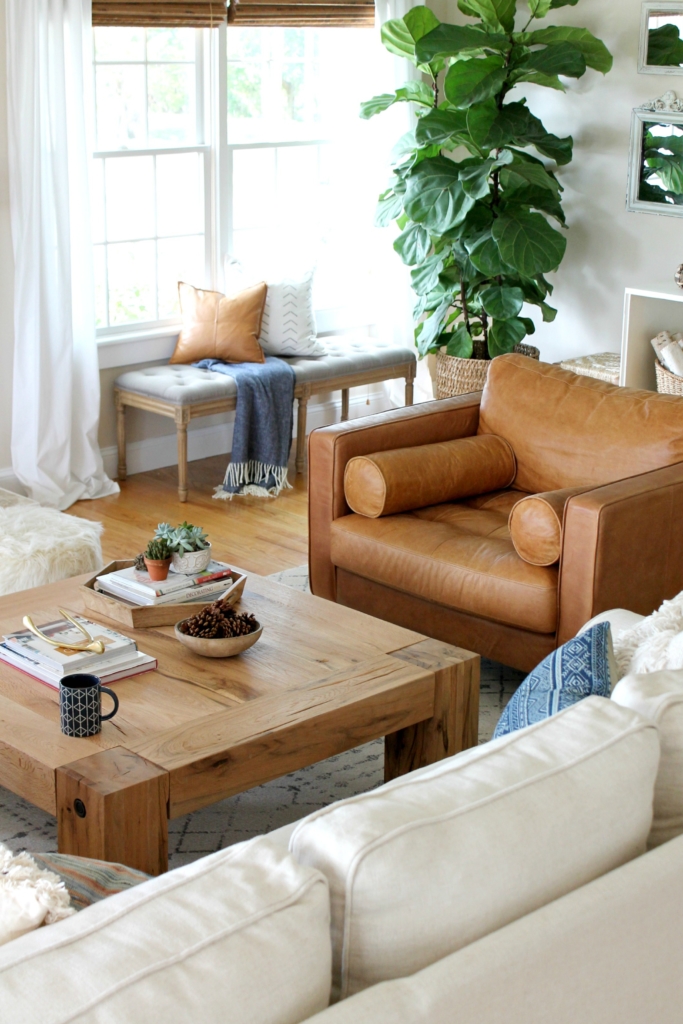 You can see why I loved it! Well…over Christmas in order to make room for my Christmas tree I moved it to the other side of the room. I guess that is a BIG no, no. Apparently after talking to many people you should never move a Ficus. I had no idea! This plant still had plenty of sun but it was a different kind of sun exposure it was used to. I honestly didn't think it would survive, I was so heartbroken. The leaves were brown & drooping and most of the leaves fell off the bottom. It was hanging on by a thread.
I began doing some research and tried different things. Guess what?! It worked! The leaves on the bottom have gone but it is still just as beautiful.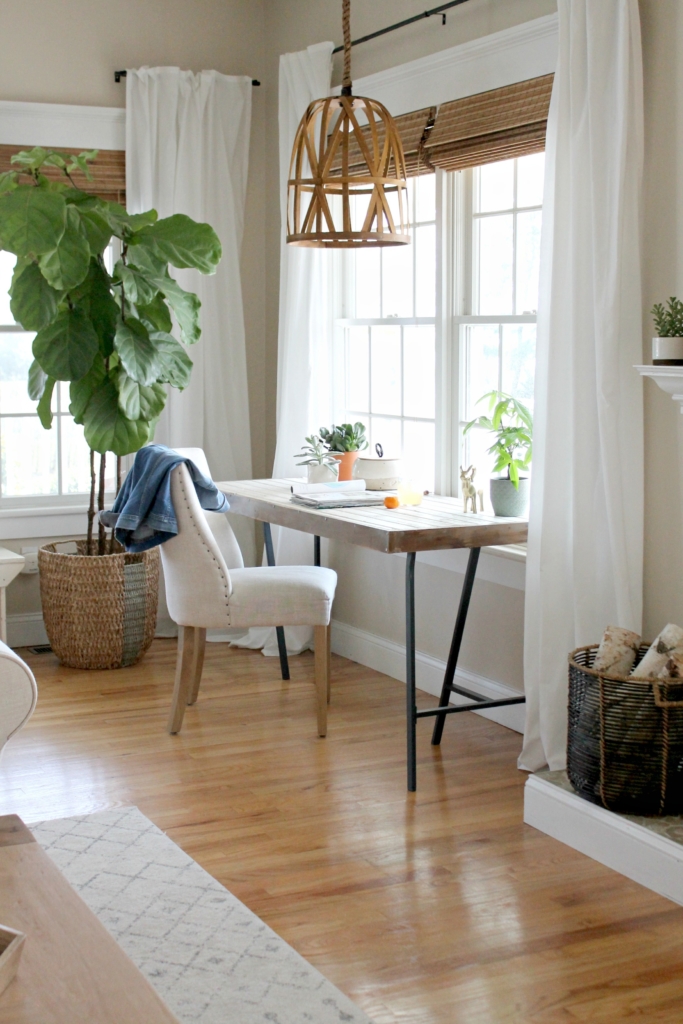 These are the 6 simple things I did that brought my Fiddle Leaf Ficus Tree back to life….
1. Moved it to a south-east facing window, not in direct sunlight.
2. Let it completely dry out, then went back to a good watering schedule once a week.
3. Gave it Miracle Grow indoor plant food, a little each week.
4. I sprayed the leaves with water every few days until it got back on track. Now I do it about once a week.
5. I gave the top a nice refill of dirt. Some suggested I repot but didn't want to shock it too much, maybe this summer I will though.
6. I added coffee grinds and orange peels to the top of the soil. If the edges and tips become yellow in color then it could have a potassium deficiency, citrus rinds will help this deficiency. The leaves also had some yellowish hues in the center, so to be sure I added some coffee grinds to the base as well, in case it was a nitrogen deficiency. THIS chart really helped.
I also rotated the plant, which I did before and is super important. If anyone has any other insight I would love to hear. I feel like I am constantly learning as a plant mommy.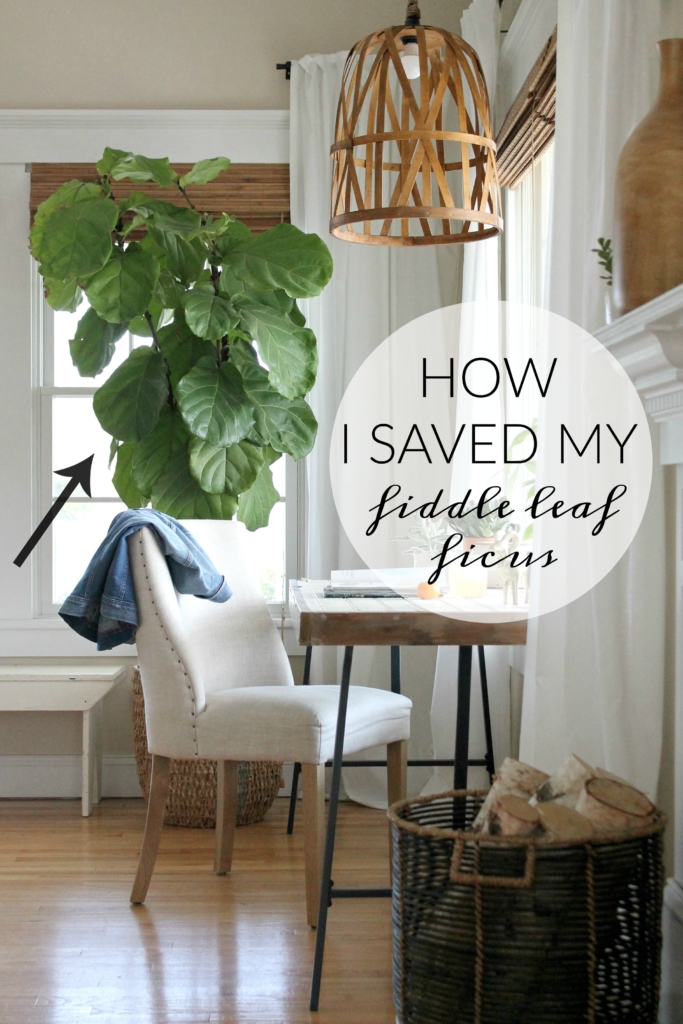 Have a Happy Mother's Day!