City Farmhouse and Co. Launch-You Missed A Great Party!!
I was like a kid on Christmas morning this past Saturday. So much worked and preparation went into my Launch Party for City Farmhouse and Co. As a creator, this is what I look forward to most. Being able to share my vision in person. There really is no better feeling for me professionally. I was amazing to have the pillows layered and displayed together, a little different than online. Making sure everyone could tap into there senses while perusing the collection.
Hue was packed with old friends and new on a chilly fall night. There was food, drinks and great design talk, which I can never get enough of!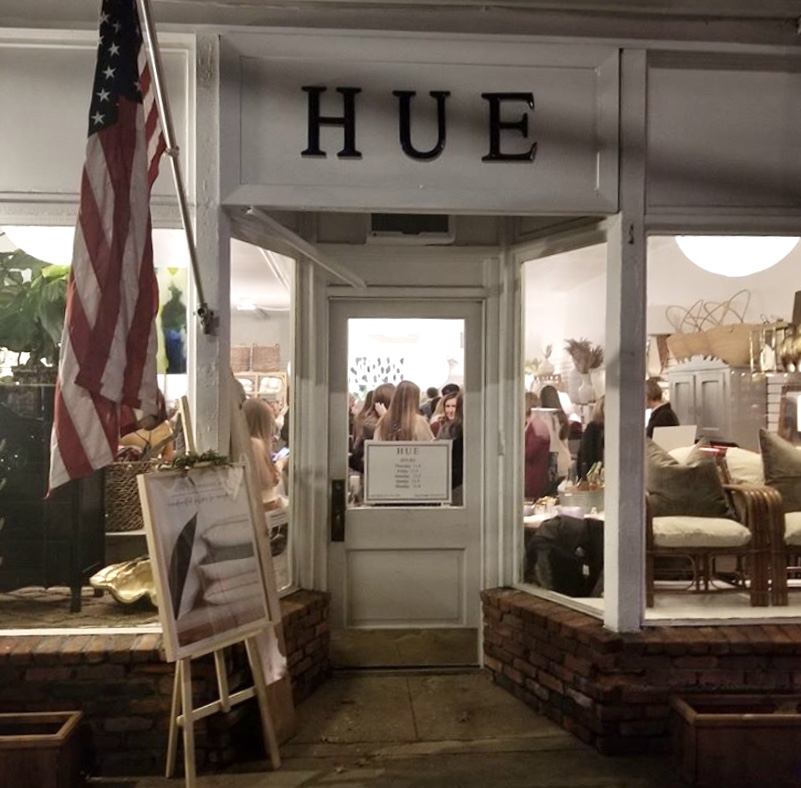 These pics may not all be ideal because they were taking from various i-phones but never the less it gives you a peek into the event. My family  is below! John and Jack were an amazing help, they picked up the food and helped set up. Shane had a party that night, so he helped unload and set up during the day. It was a family effort, that is for sure!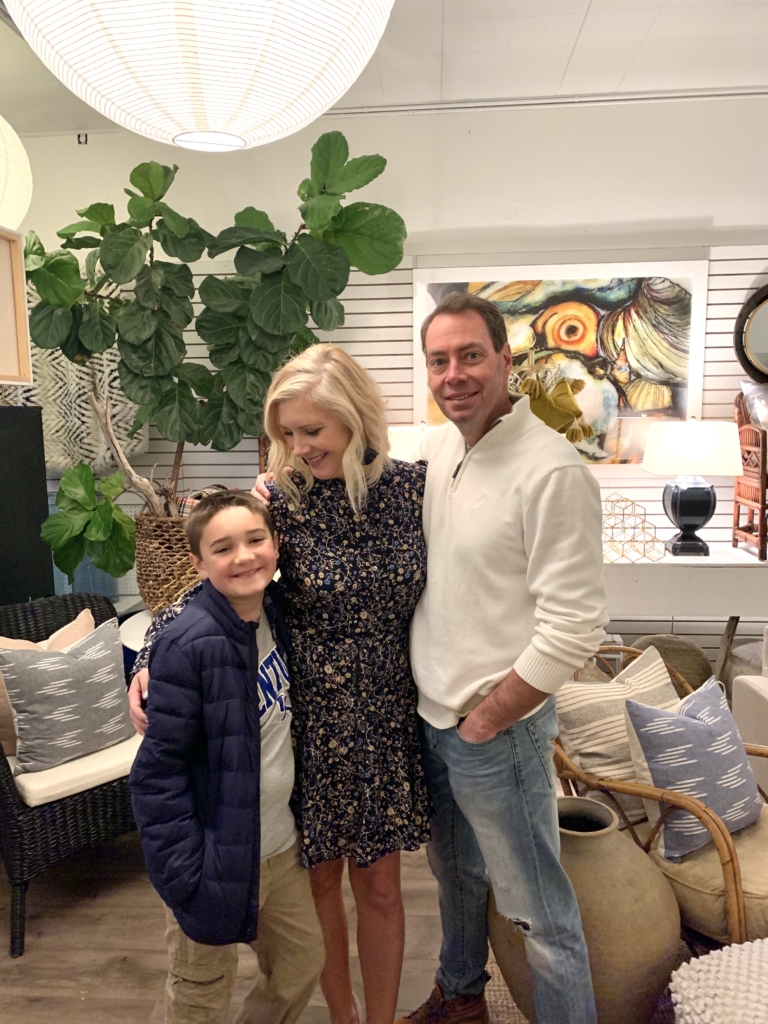 There was food and drinks, which makes it feel like more an event.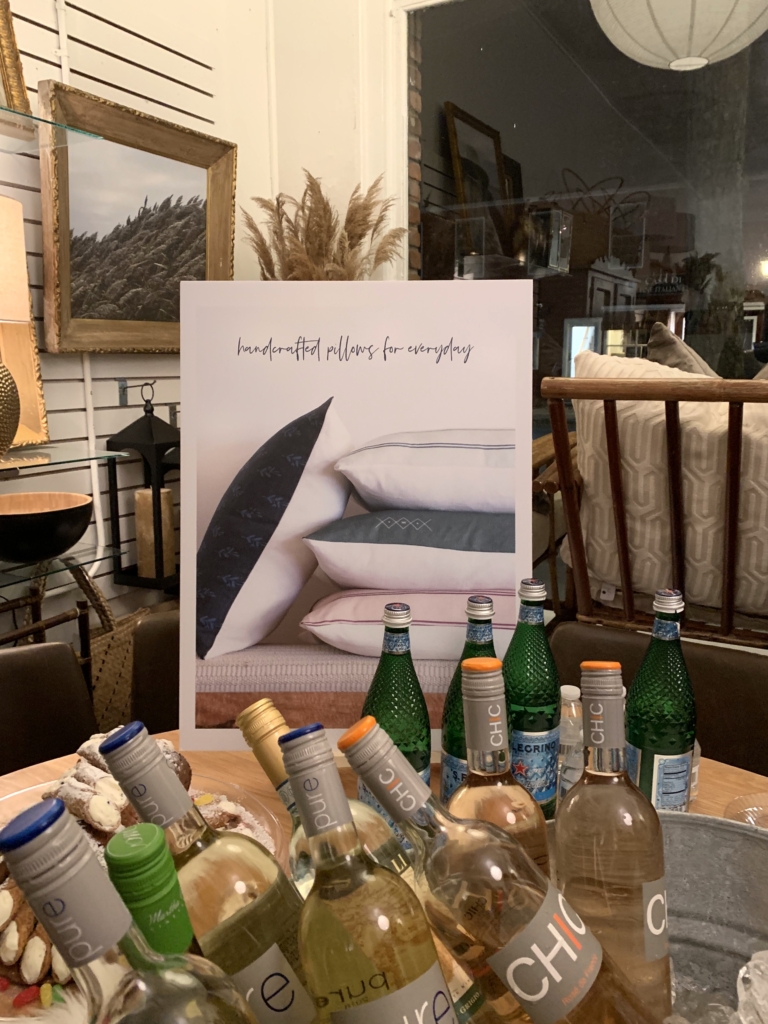 The store all dressed up. We have Duryea, Emerson, Emey and Bayberry below.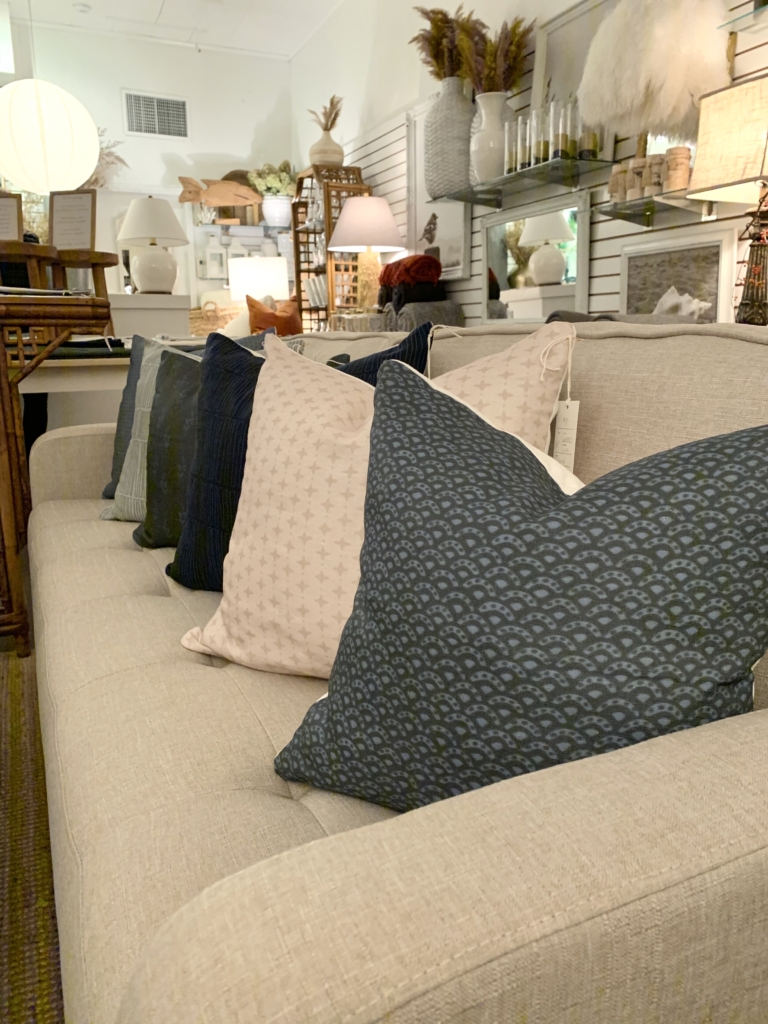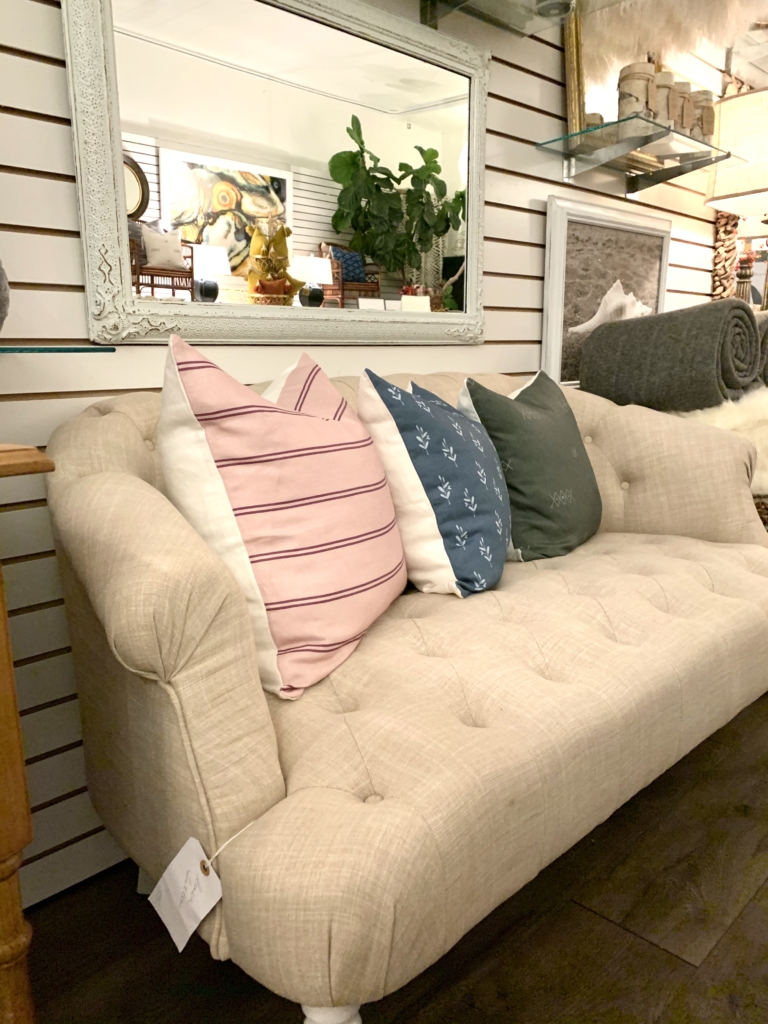 Surfside, Bayberry + Hopkins are displayed above.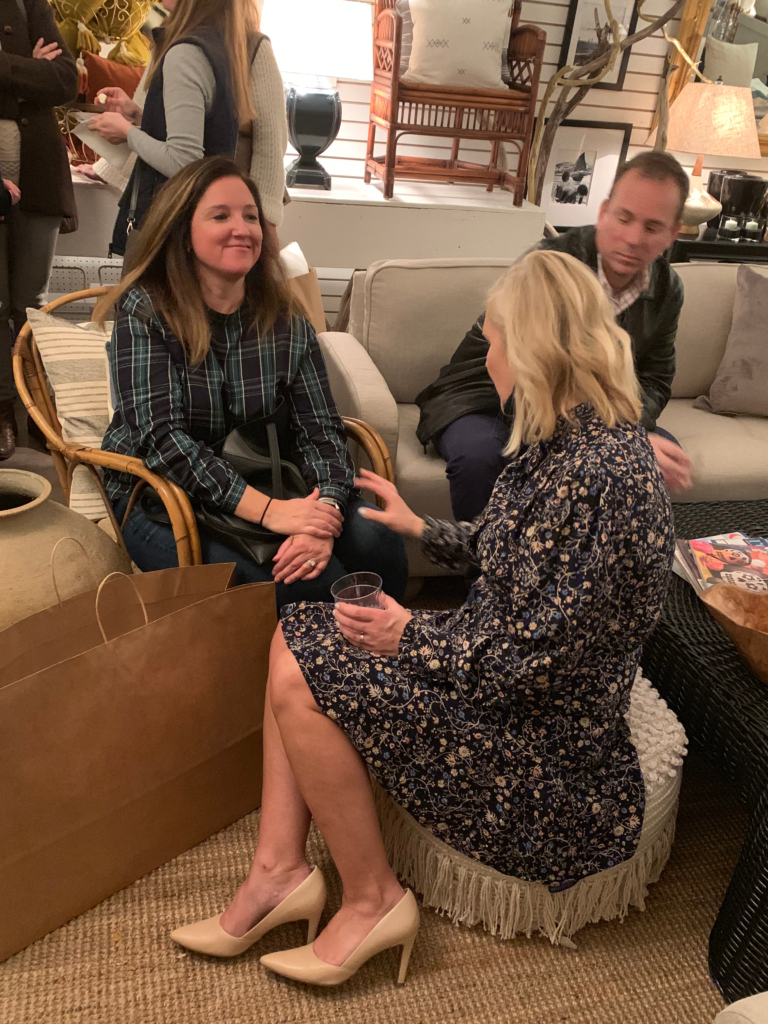 My childhood friend Jenn and her husband Kevin came along with so many of my dear friends. It was very humbling to see everyone show up for me.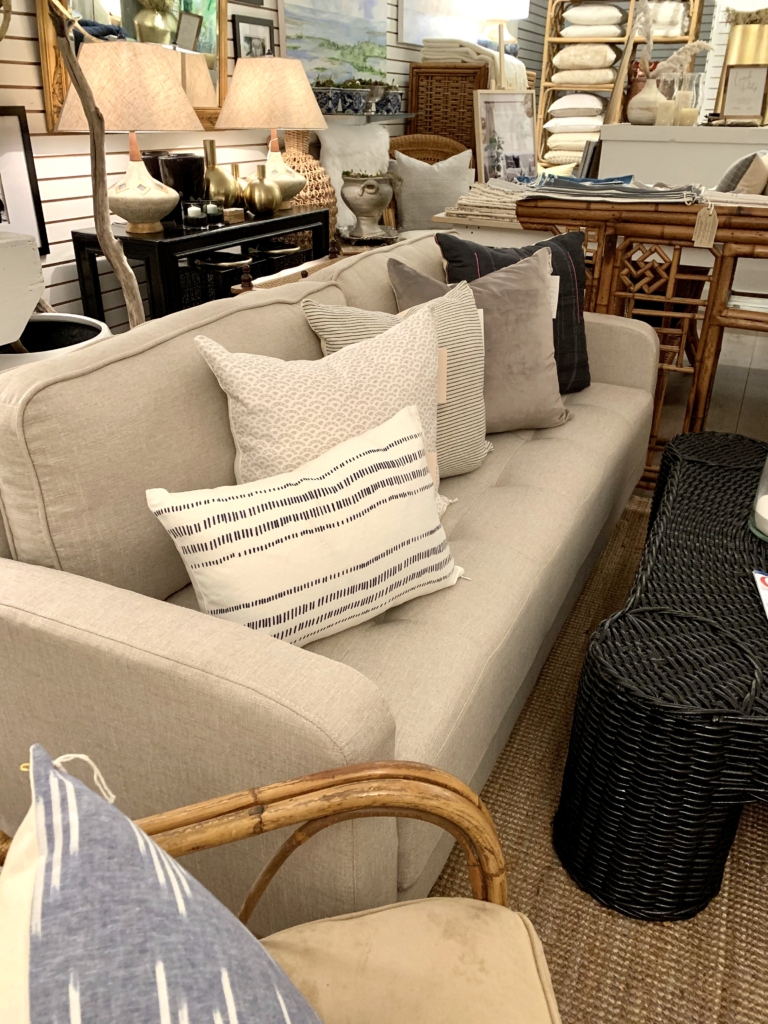 Many of the pre-stuffed pillows went fast.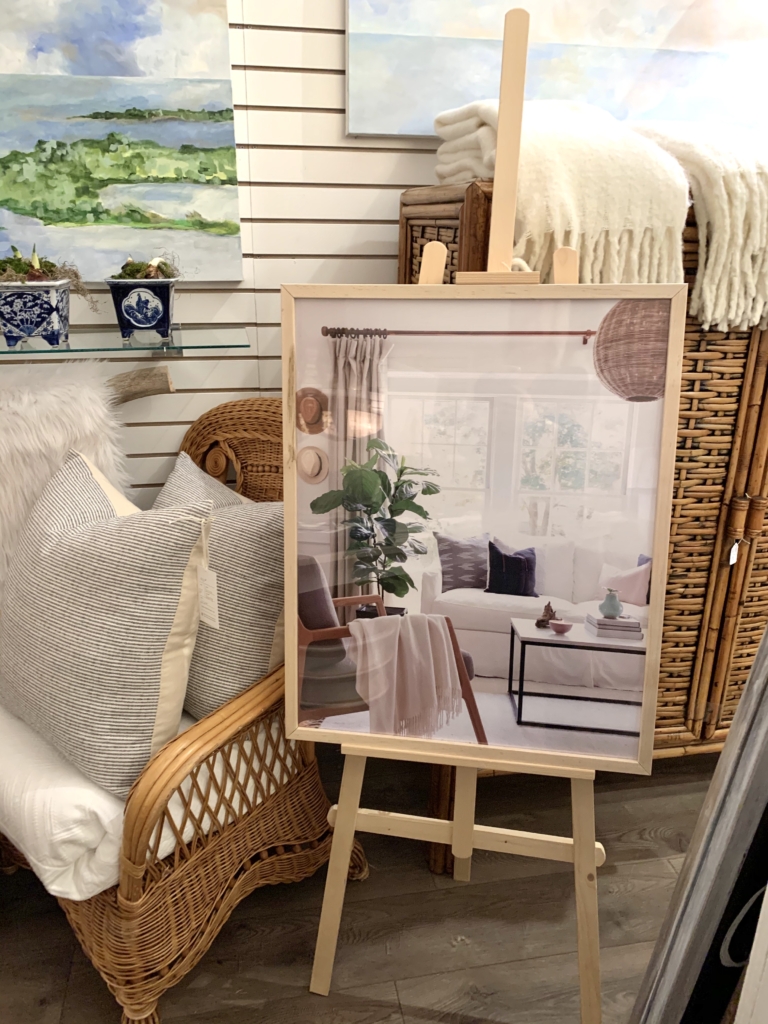 The Sonoma Pillow was a BIG hit!! Perfect texture and neutral palette for year round.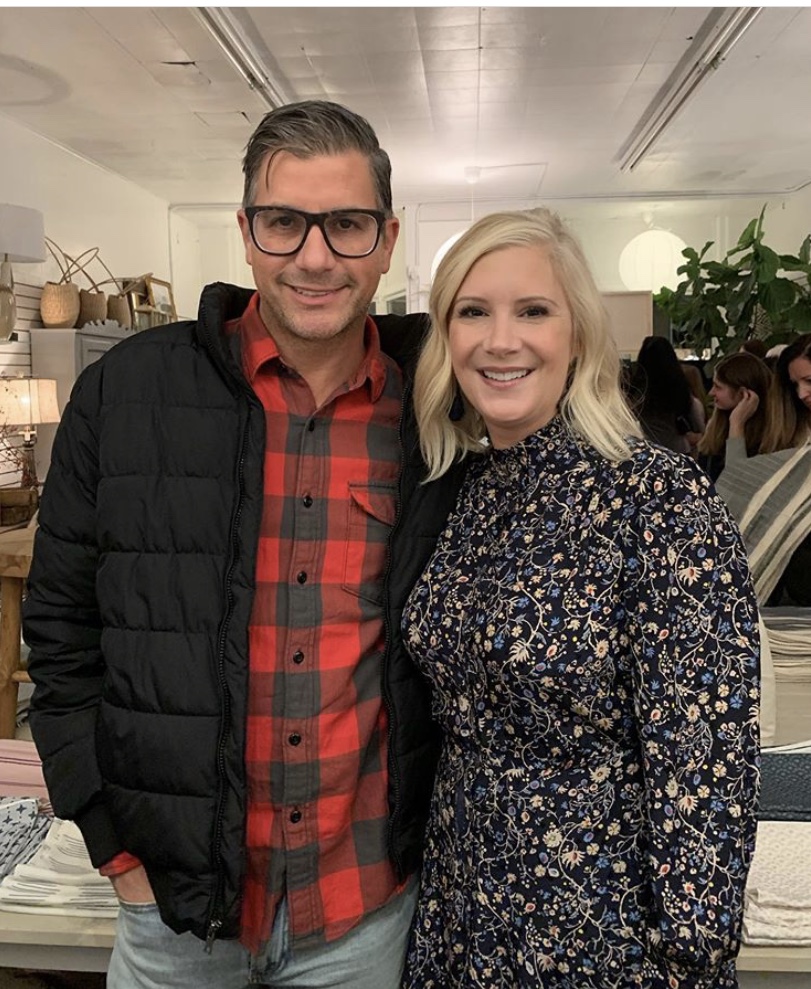 So many new friends too, like Anthony Luscia, his partner and sweet rescue dog Mia. He is a QVC host and a fellow Bellportian. Be sure to follow him!
There was plenty of room to set and display both the Montauk and California Collections.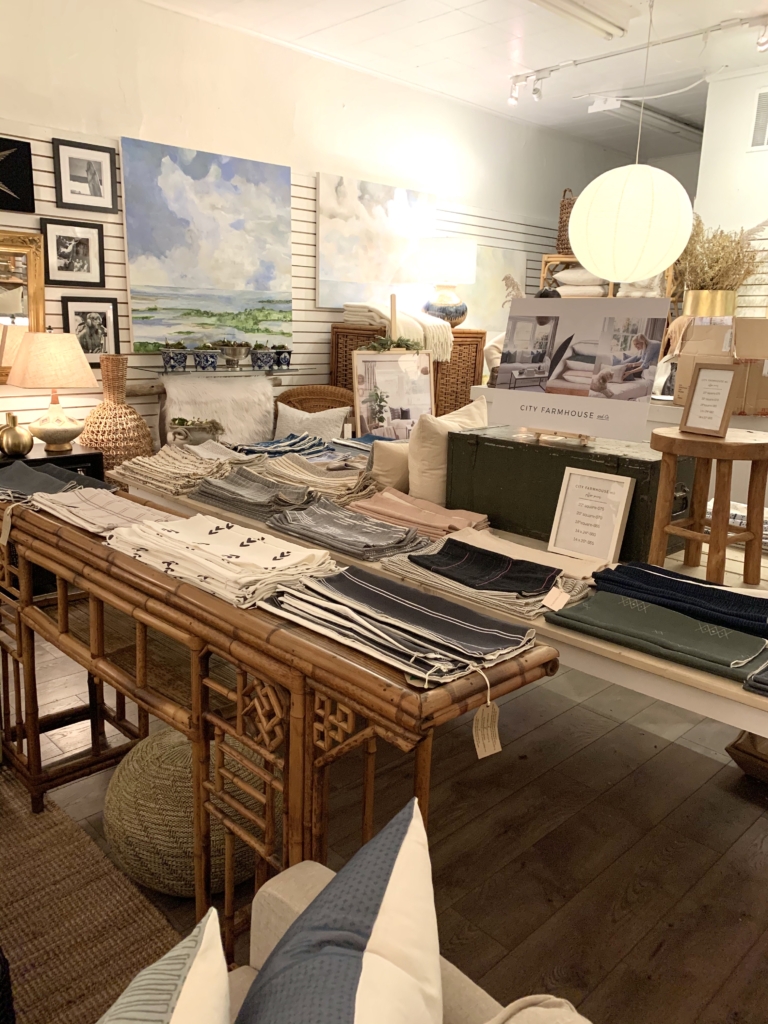 I think they liked Duryea in Indigo, hehe!!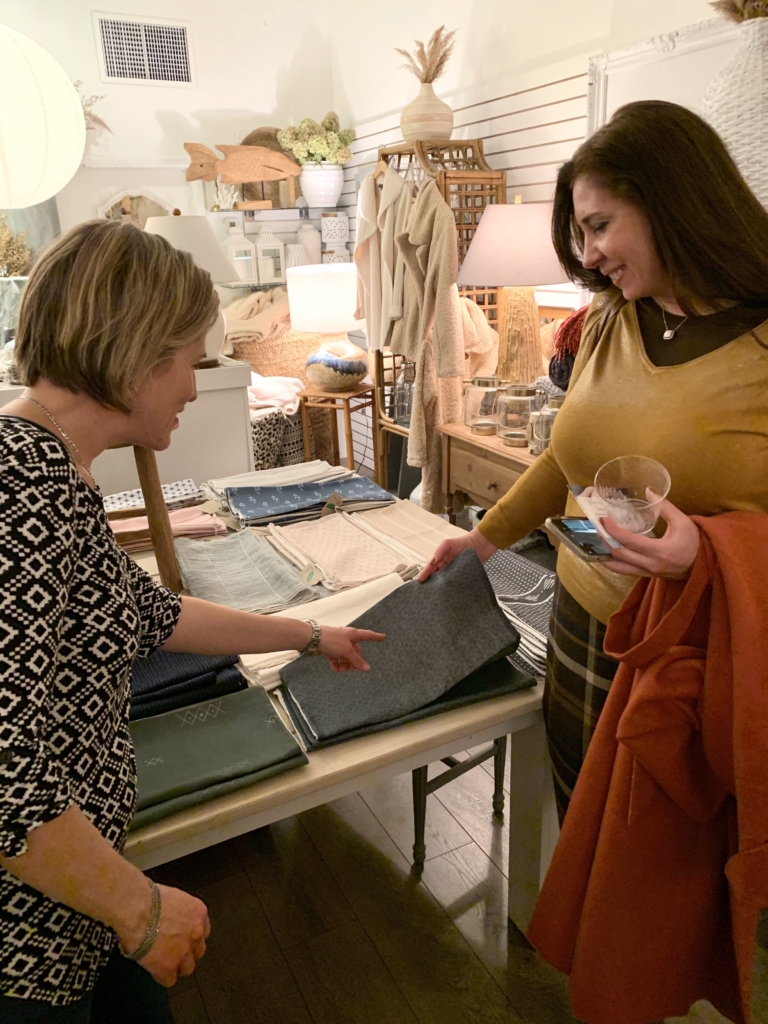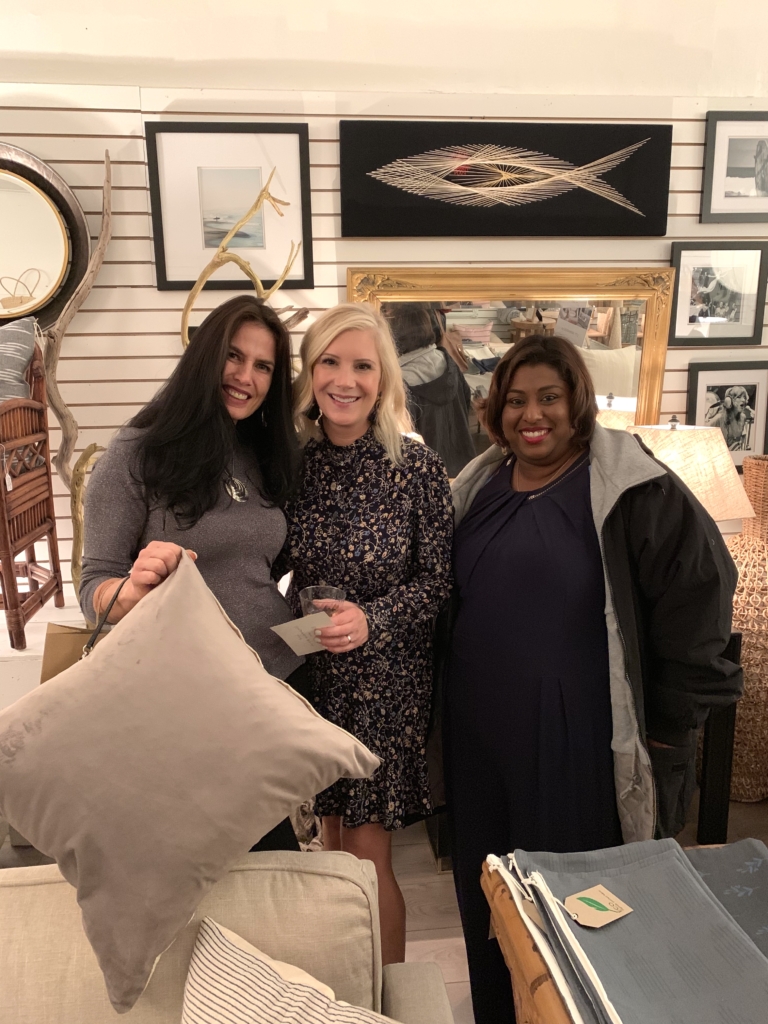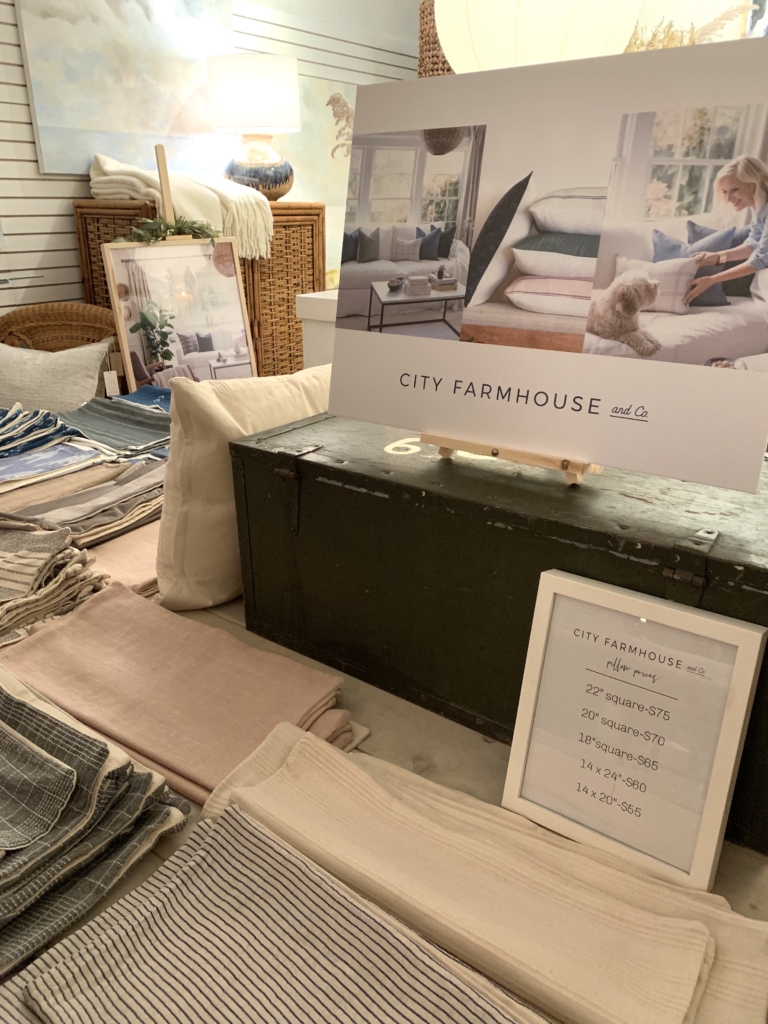 This guy…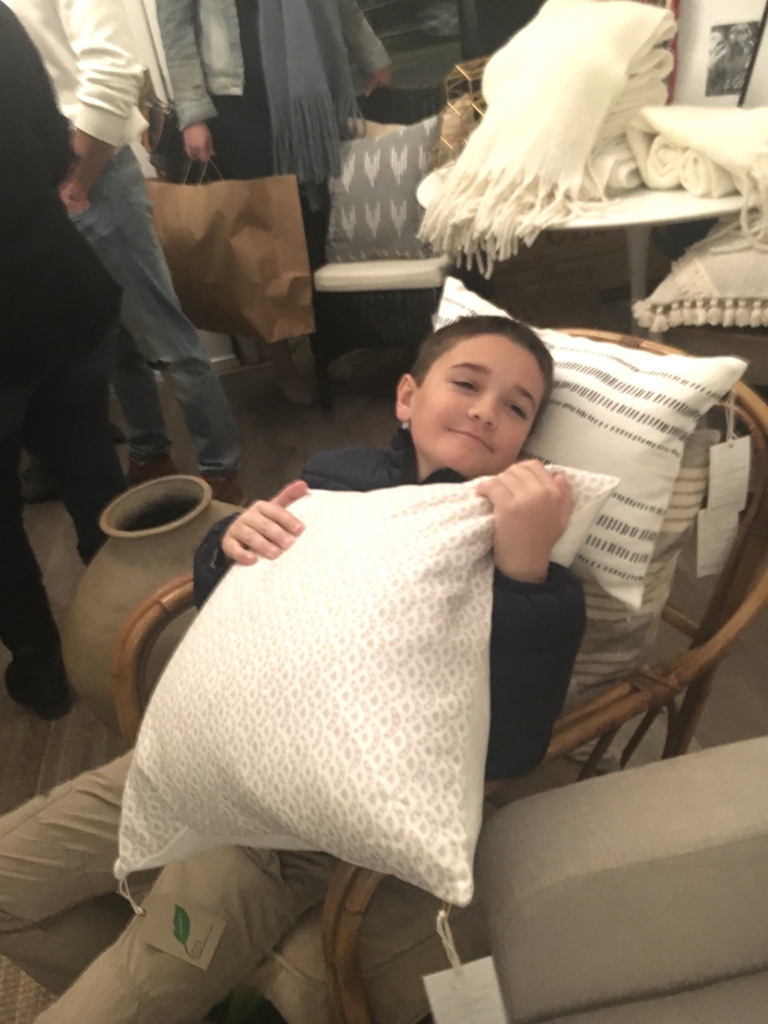 Costumers!!!
Chatting with Laura, co-owner of Pearl on Main in Southold, NY. FYI, Southold and White Flower Farmhouse was just featured in Country Living's December issue!!!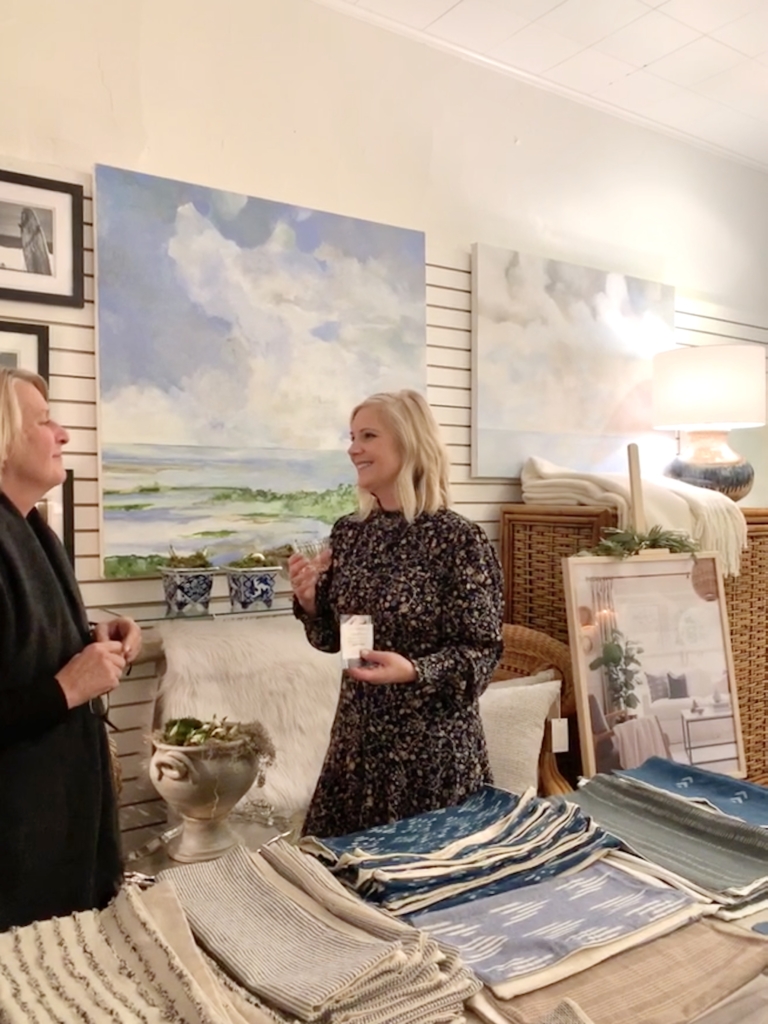 A happy customer!!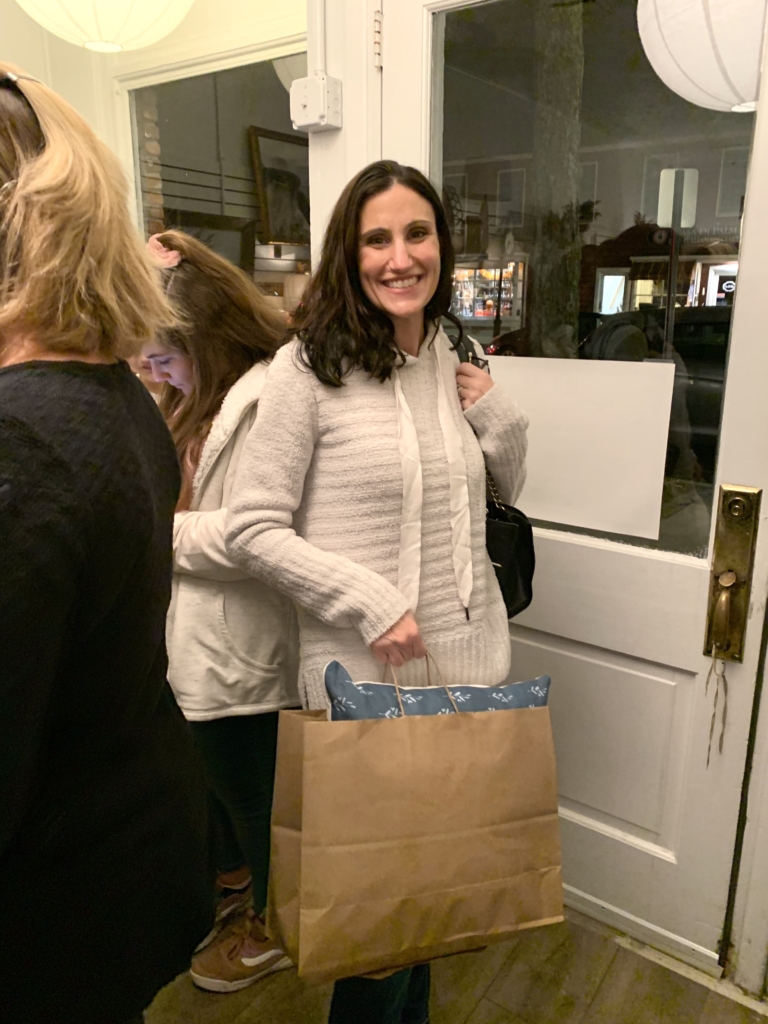 __________________________________________________________________
I have some exciting news!! City Farmhouse and Co. is having a Black Friday Sale!! It will be held Friday-Nov 29-Sunday Dec 1 and are you ready?! The entire store will be 30% off!!! As always 5 % will go to Girls Inc., my chosen charity. I also love Gimme Shelter, if you are looking to donate during the holiday season, this a good one! Michelle is local to Long island and runs this amazing dog rescue non for profit.
Have a happy day friends!!