Holiday Bedroom Plan With Navy + Green
The holidays bring out my creative side especially when it comes to color and pattern. I have been decorating for long enough to know that when you think outside the box with color the pay off can be big. Typically I find at least one inspiration piece per room and go from there. The inspiration piece for my holiday bedroom this year is a green + navy plaid throw I found while perusing the web  last weekend. When i saw it, it was love at first sight. Then I saw the price tag, geez! Thankfully I found a coupon, it eased the pain enough for me to take the plunge.
So the plan is to keep it simple. I am going to use my existing pieces, add evergreen + a few seasonal accessories. When decorating for the holidays you don't have to switch out everything and you certainly don't have to use red and green. The nice thing about traditional holiday colors, if you separate them, they go with just about everything. Green works with plum, blush, navy, black, tan, etc.. Red can work with black, cream, whites, soft pink tones and metallics.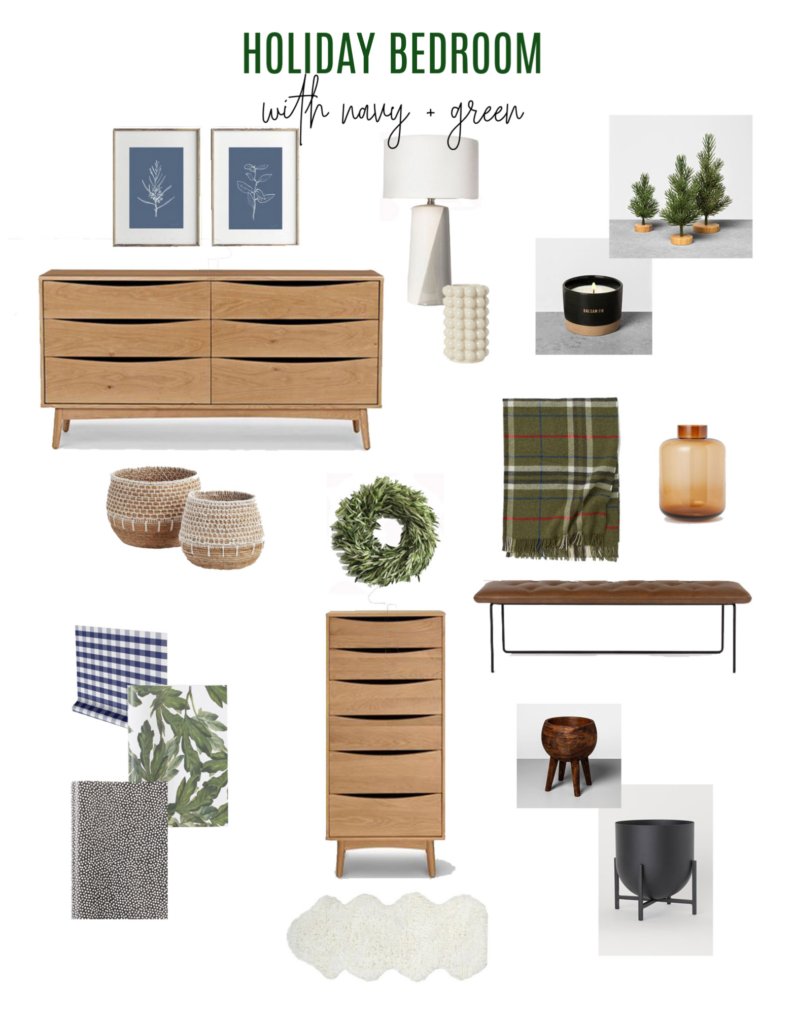 Just take a look at how I have used color through the years when decorating for Christmas…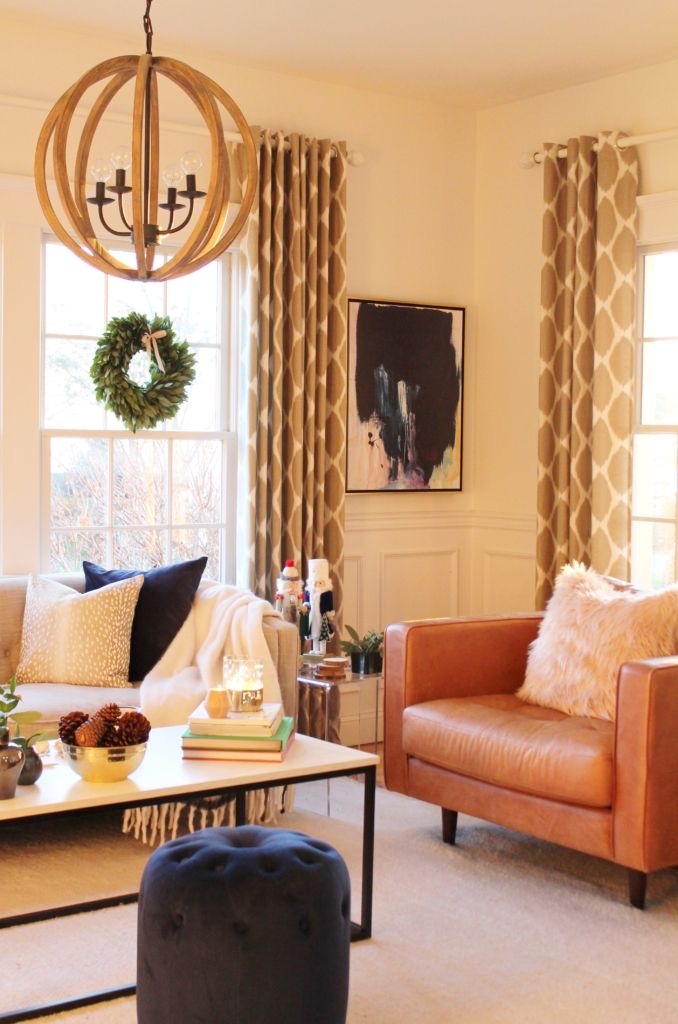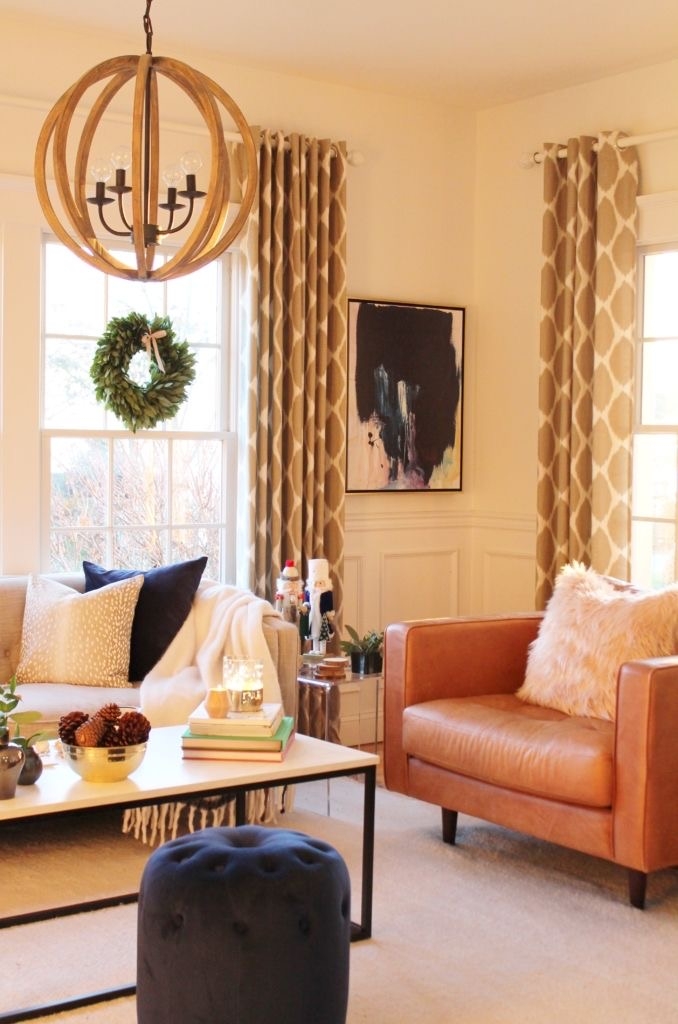 Sophisticated Scandinavian Christmas Tour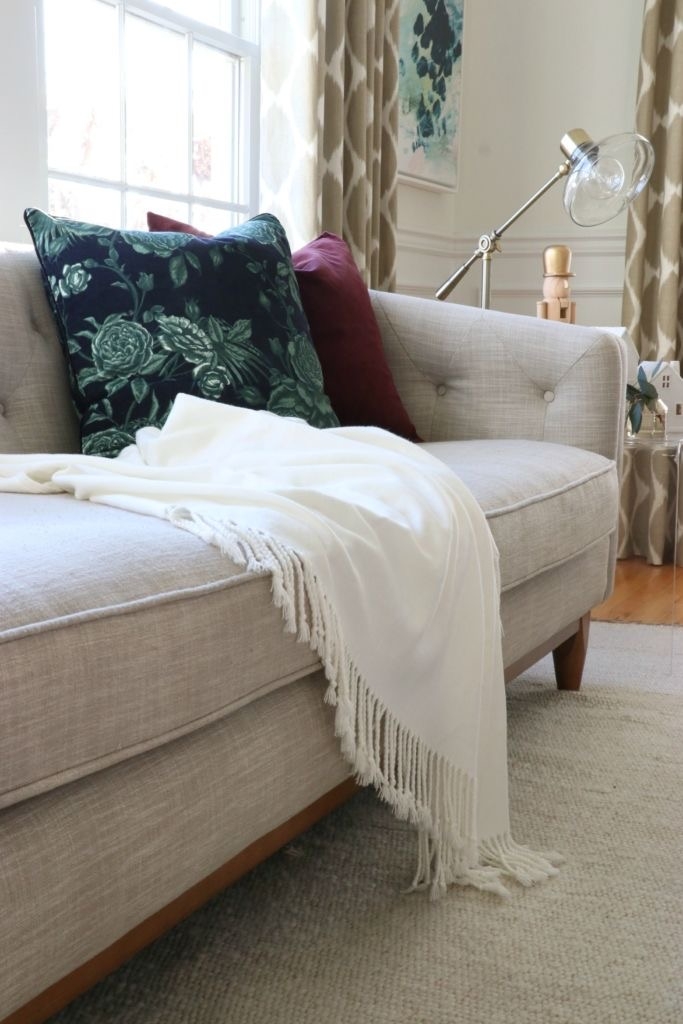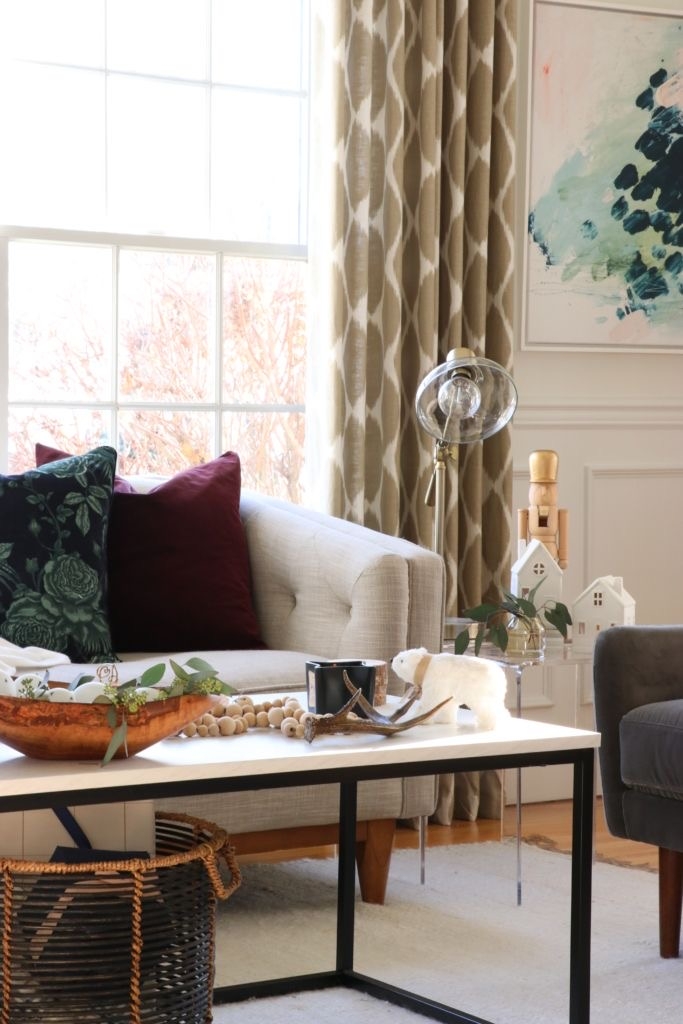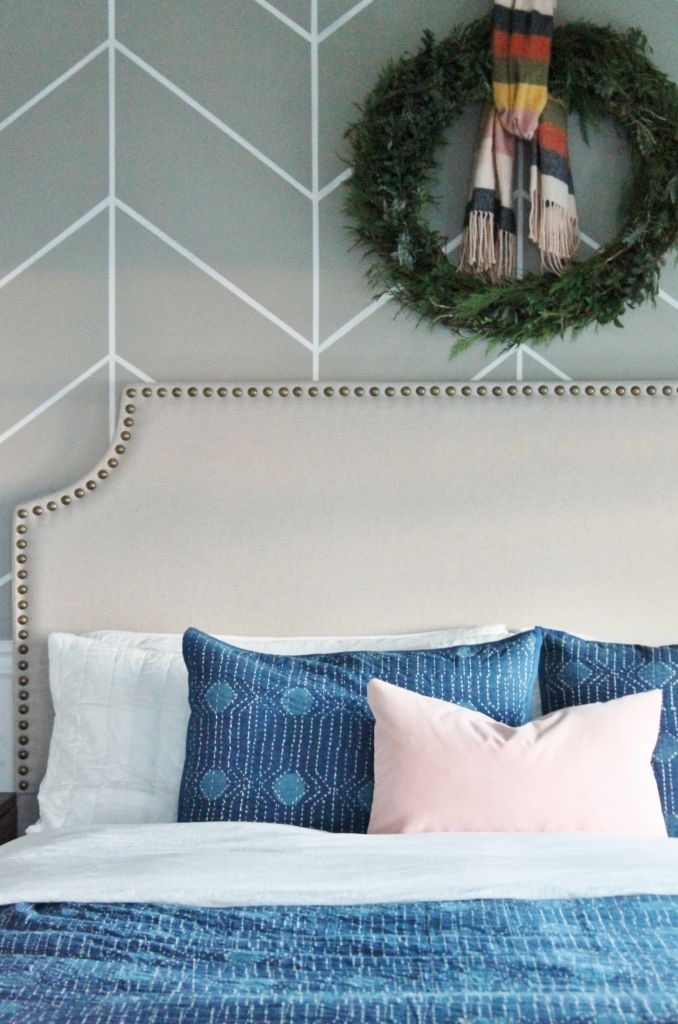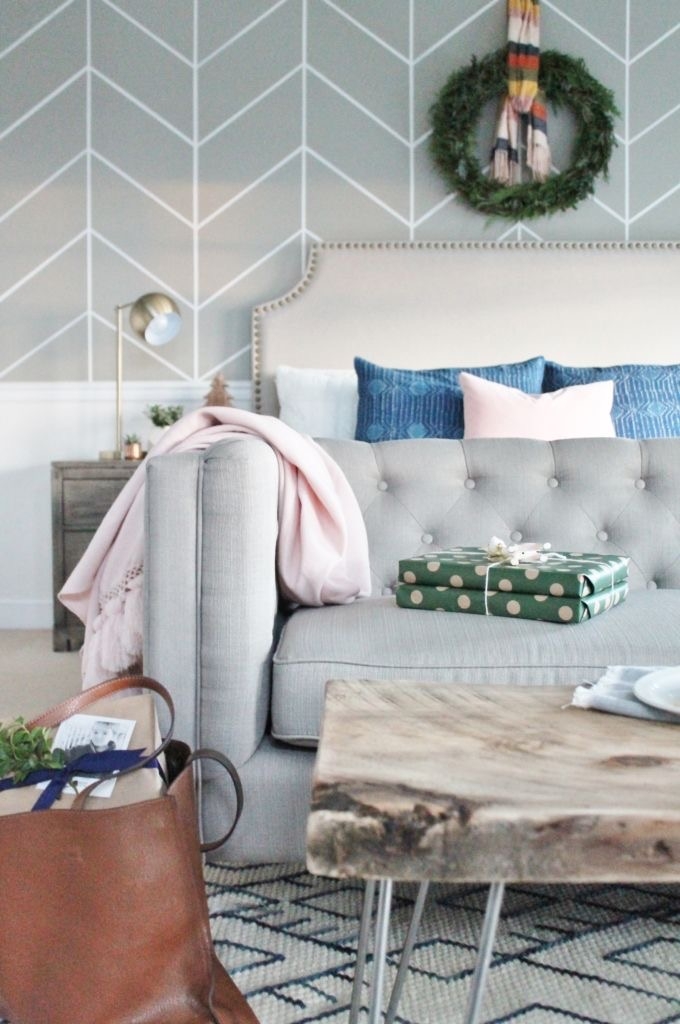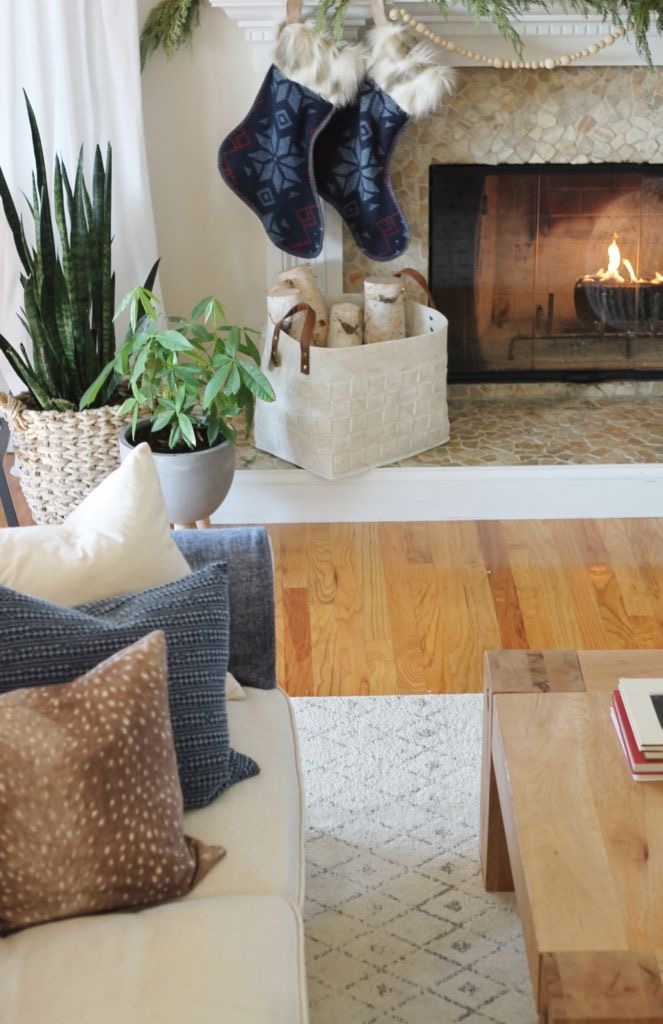 Sophisticated Scandinavian Christmas Tour 
This is a little update on my original mood board for my Hamptons Inspired Bedroom below…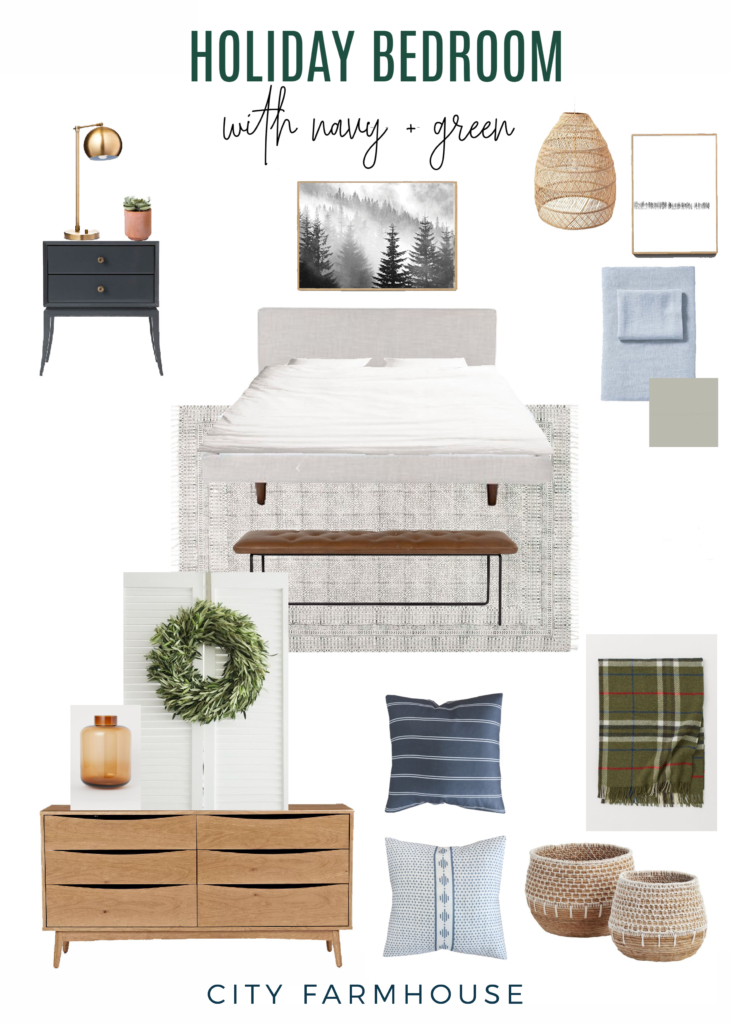 Sources…
Wool Plaid Throw, Wrapping Paper-H&M
Baskets-World Market
Evergreen Print-Etsy
Bay Leaf Wreath-McFadden Farm
Botanical Prints-Etsy
Lamp, Candle, Planters, Christmas Trees, Faux Sheep Skin Rug-Target
_____________________________________________________________
I have some SALE NEWS!!! Everyone loves a good Black Friday deal but guess what?! You don't have to wait that long!!! My favorite online store-Article is having a BIG Black Friday Sale and it started today!! And many of the pieces I have are on sale! Like the Culla Oak Double Dresser, the Teaka Dining Table, Urba Beach Sand Sectional. It ends December 2, be sure to head on over so you can snatch up the deals.
Have a happy day friends!
PS-Be on the look out for my Black Friday Sale!!!