Guess what?! I am having a launch party for City Farmhouse and Co. and your invited!!! If you are local to Long Island come by, I'd love to meet you in person! The event will be at Hue, in Bellport Village on Sat Nov. 16th at 5pm. There will A-MAZING giveaways, great design conversation, cocktails and nibbles. I hope you can make it! Click HERE to sign up, it's free!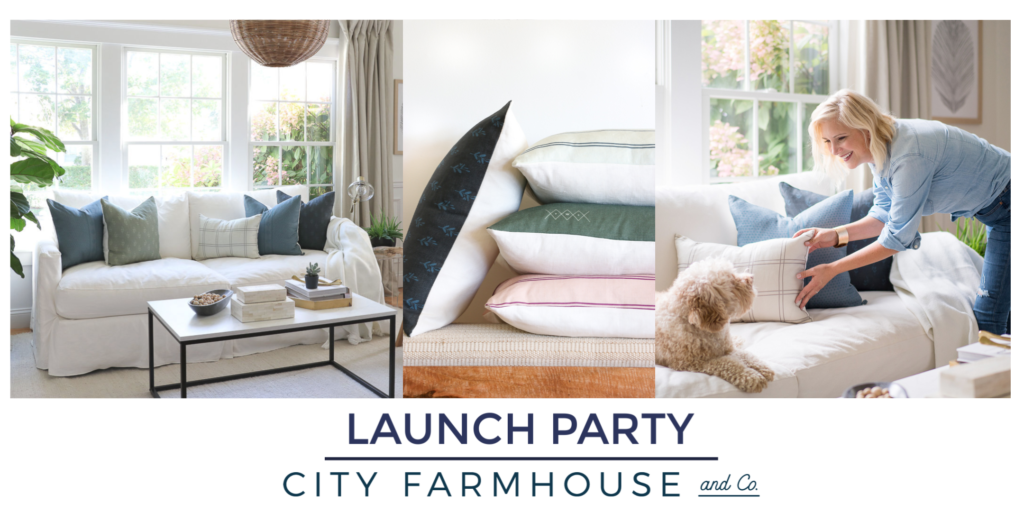 City Farmhouse and Co. Launch Party
Bellport is my hometown, which makes the evening even more significant! Plus, many of you know we just sold my childhood home there and how my father's passing inspired me to create again. So all this combined, Bellport is the perfect place!
It has been featured in Forbes, Town and Country and Coastal Living. It is really a hidden gem of a town and you really never know who you will run into there. Someone recently told me I was lucky to grow up in such an idyllic place. It's true, I was lucky. It was the best childhood anyone could ask for. Walking to the bay after school, ice skating at the local pond, ferry rides to our quaint + quiet Ho-Hum beach, events at local community center, ice teas at the deli and of course the famous July 4th Grucci fireworks! If you haven't yet been to Bellport, it's worth a visit!
The giveaway baskets include items from Lindsay Letters, J Crew, Hue, Starbucks, Hearth and Hand, The Gift of Gathering and Nickel & Suede. I will be there to answer any design questions you might have and showcase my new collection. Anyone who comes will also get a 15% discount on all purchases from my shop.
Hope to see you there!