Earthy Coastal Christmas House Tour
Hi everyone! Welcome to my Earthy Coastal Christmas Tour! If you are new to these parts, I'm Jen and I am so happy you stopped by. I live on the east end of  Long Island, NY with my 2 boys, husband and super sweet cockapoo, who makes many guest appearances in this tour, ha! If you haven't been to Long Island, it's the fish like shape just east of NYC. We live coastally, so it pretty much inspires everything I create. I thought it was fitting this year to use coastal hues, rich textures and playful patterns, everything that reminds me of why I love where I live.
A big thank you to Jen from Jennifer Rizzo Design Company, for hosting this incredible Holiday Housewalk! It is made up of 33 amazing bloggers that open their homes and hearts during the holiday season. If you are coming from the Yellow Cape Cod then you saw how she decked the walls of her daughter's sorority house, cute idea, right?!
Come on in!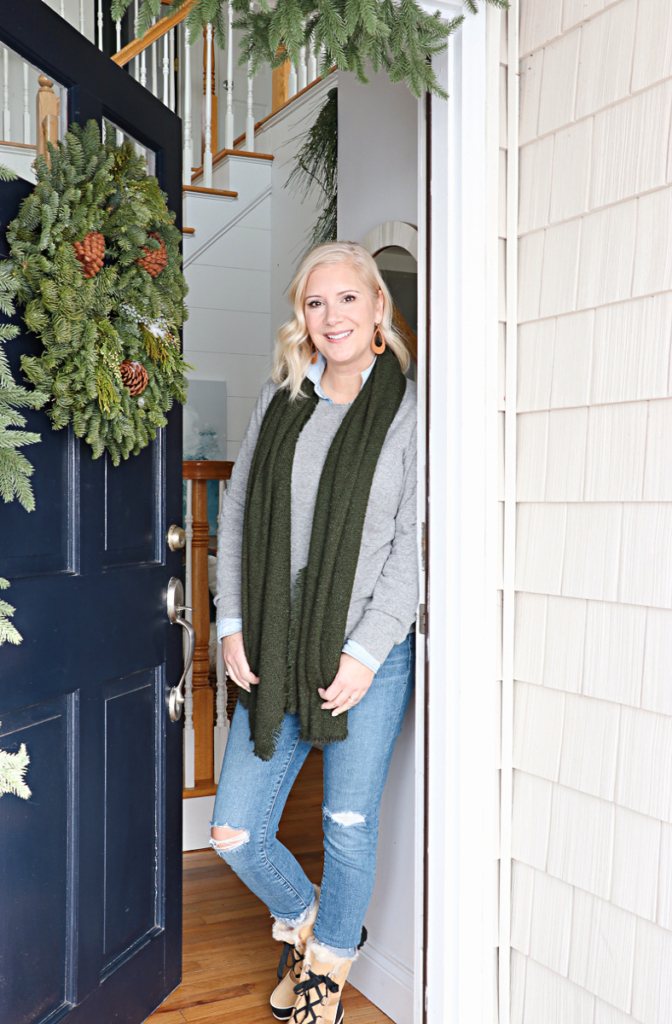 When you walk in the door you are greeted by this little nook under the stairs. I kept it simple with an amazing abstract piece from Lindsay Letters called Along the Water, perfect right?! Lindsay Letters is offering 15% off, just use CITYFARM at checkout.
The pillows are from my shop at City Farmhouse and Co. We have Carmela in Cream and Duryea in Indigo, from the Montauk Collection.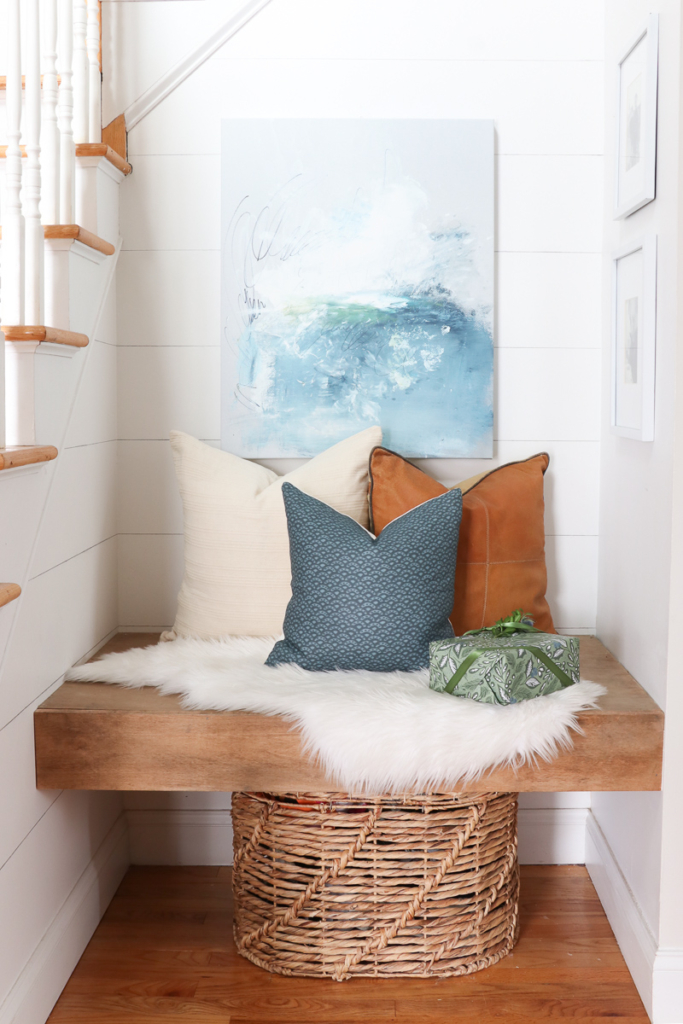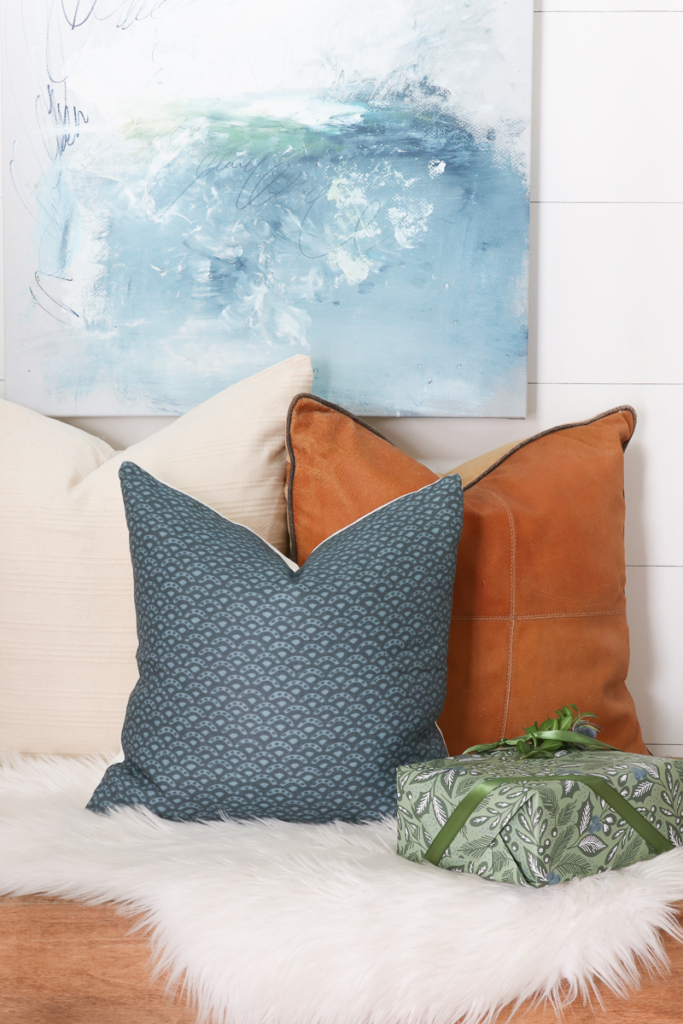 My bedroom went through a pretty incredible transformation not too long ago. I really needed this to be a more soothing space. I painted it cream and I couldn't be happier! You can check out the full navy + green tour HERE.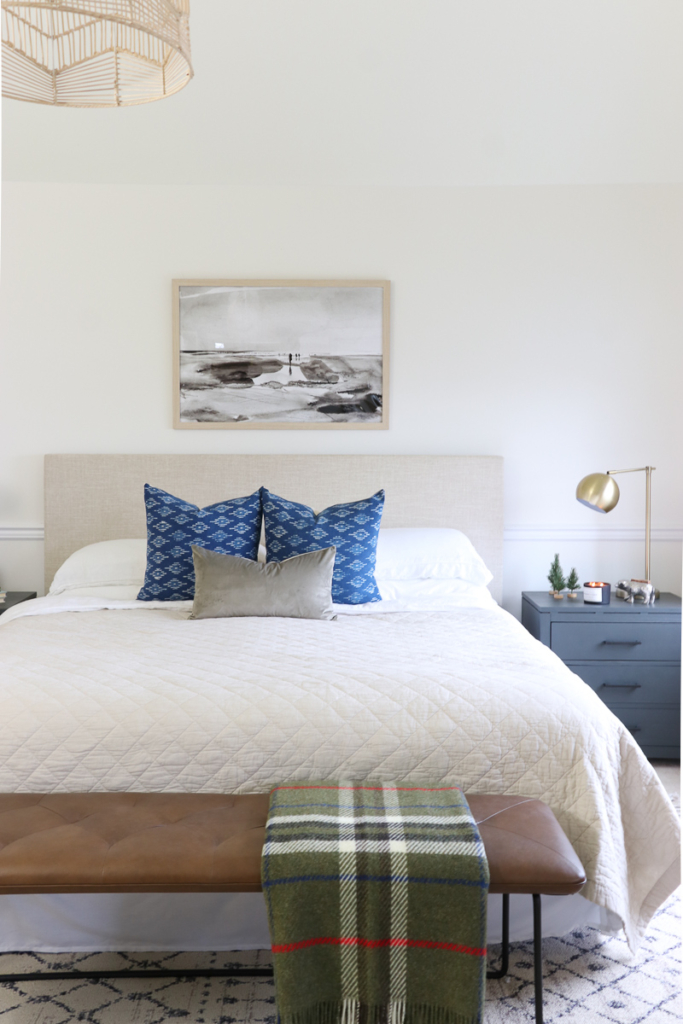 The green throw inspired the palette and from there I brought in simple holiday touches. The Bay Wreath from McFadden Farm makes the room smell so good and gives that organic feel I love during this time of year. You can use FARMHOLIDAY at checkout for 20% off everything in the store.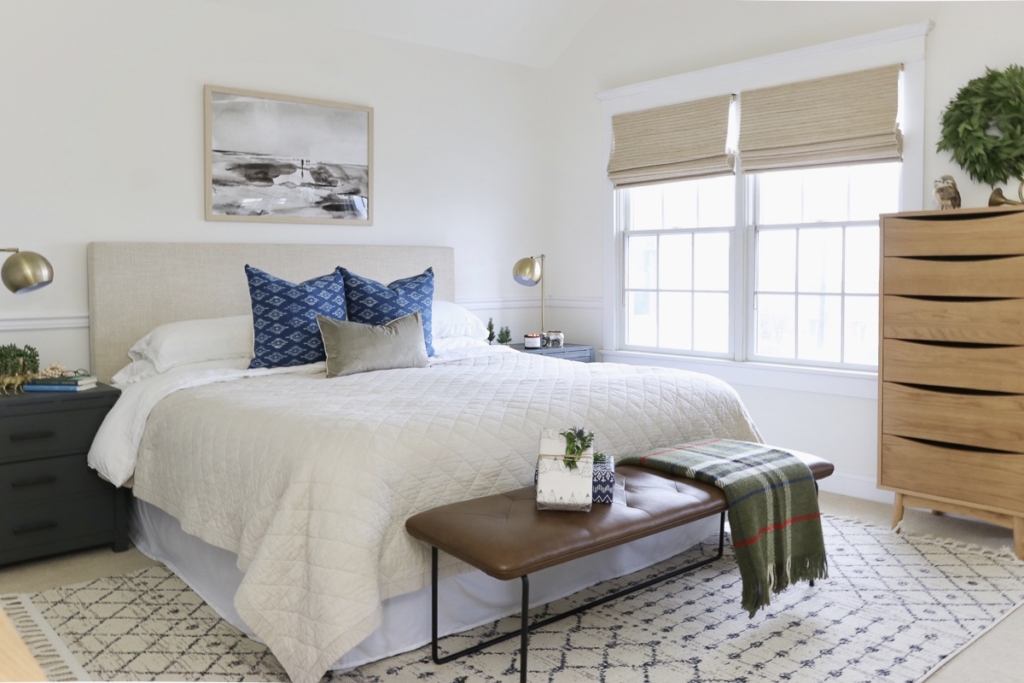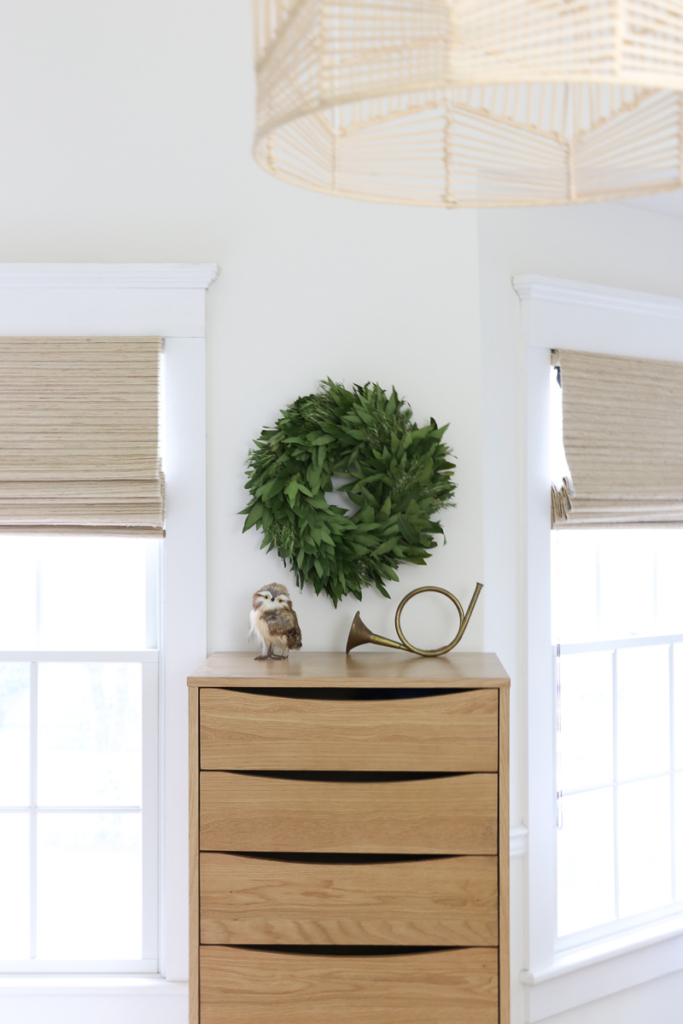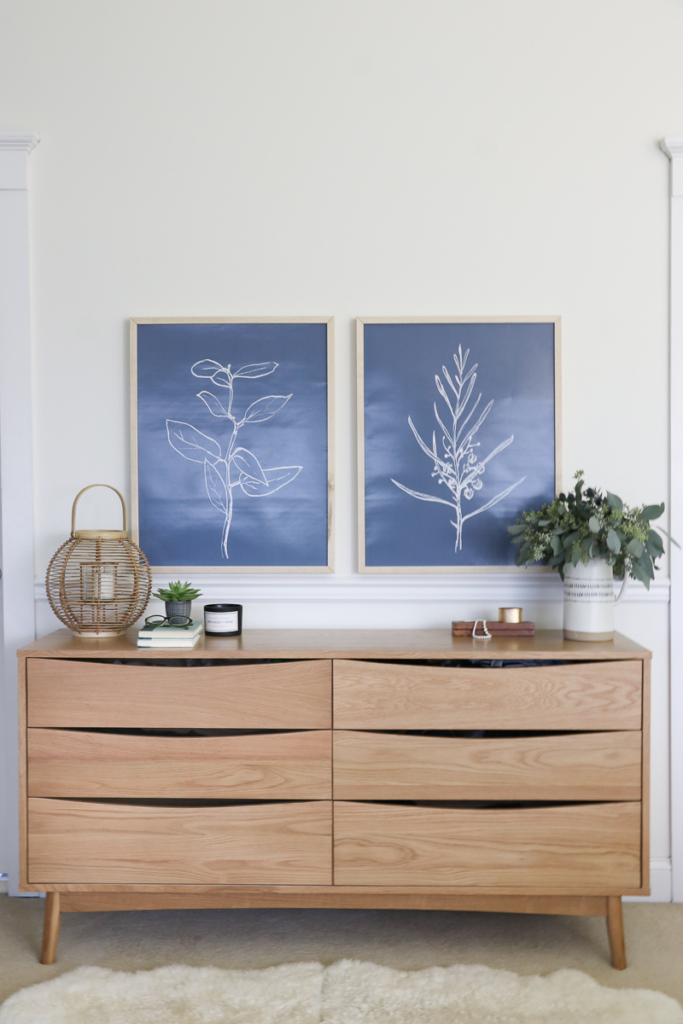 I finally got new furniture, you can read all about it HERE.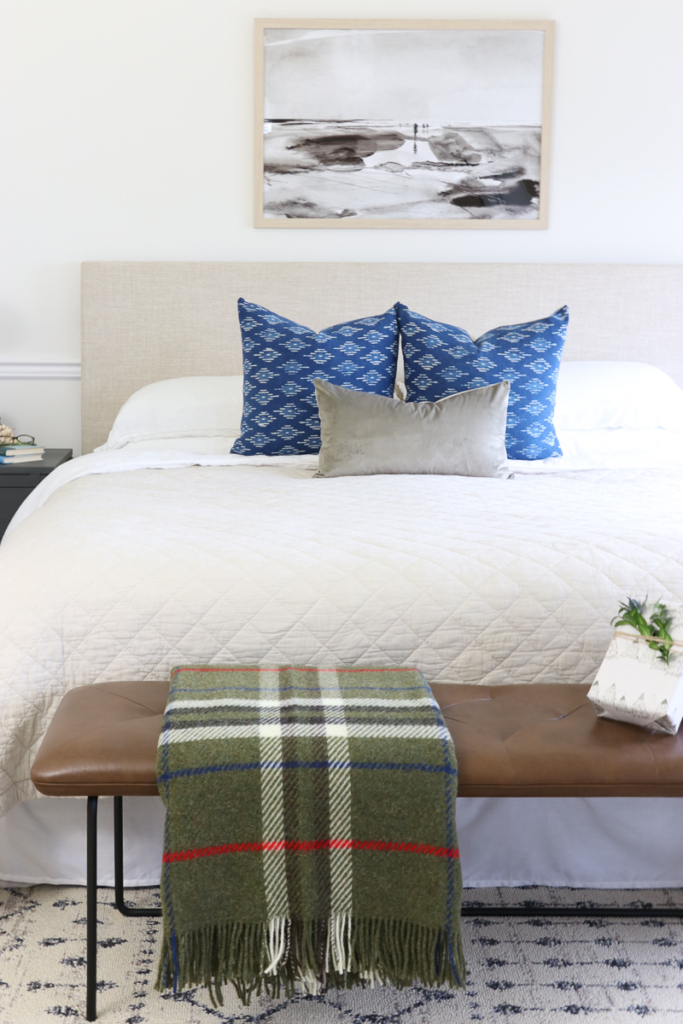 The pillows are also from City Farmhouse and Co., the mix of indigo and soft sage makes me happy.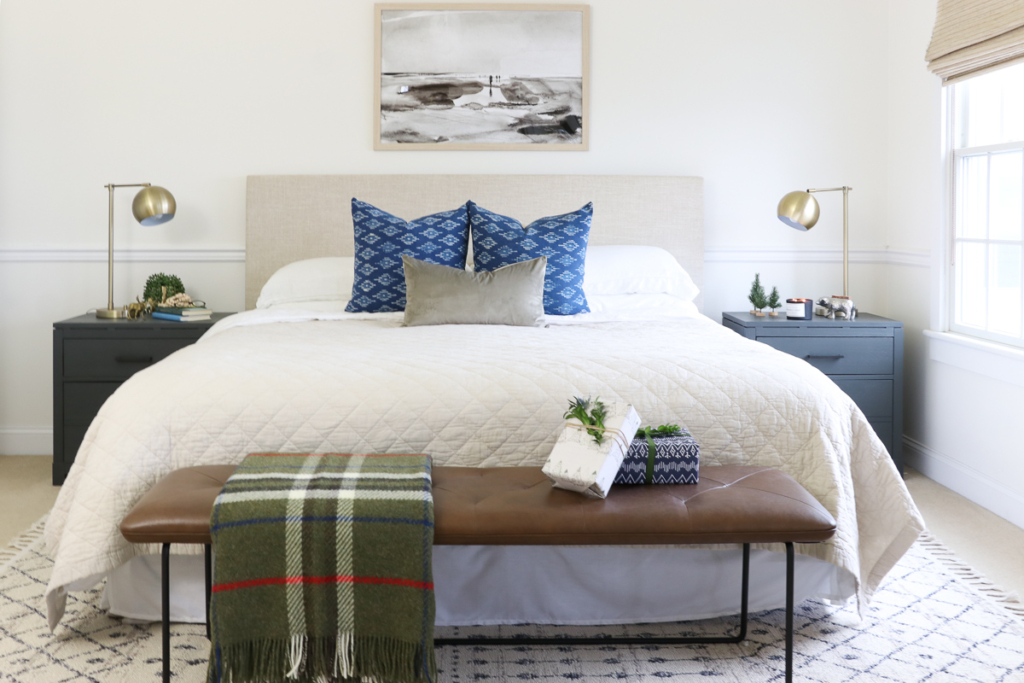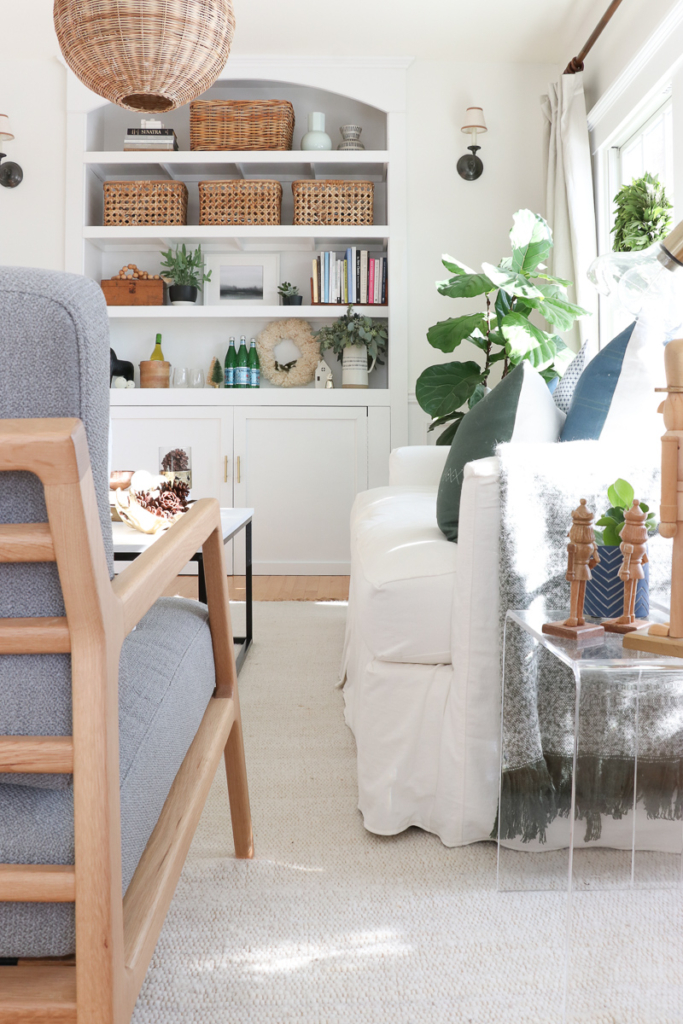 Did you hear I turned my once dining room, into a den and now it's an office/studio for my pillow shop.
I updated the room with a new white slip-covered sofa to highlight the colors and patterns of my fabrics. Above is Startop, Duval + Hopkins.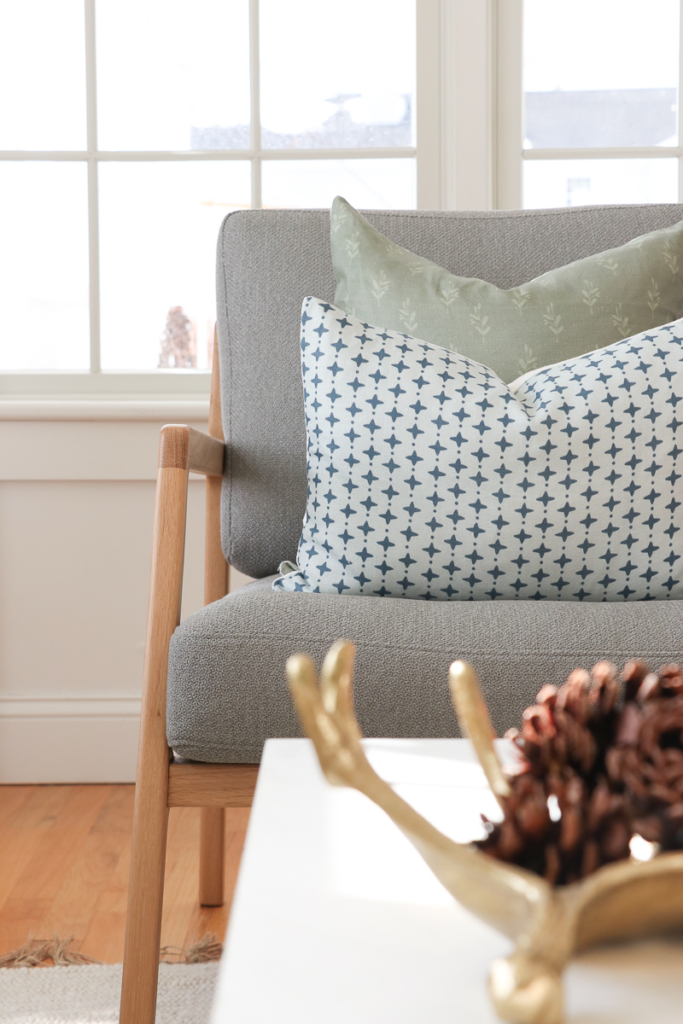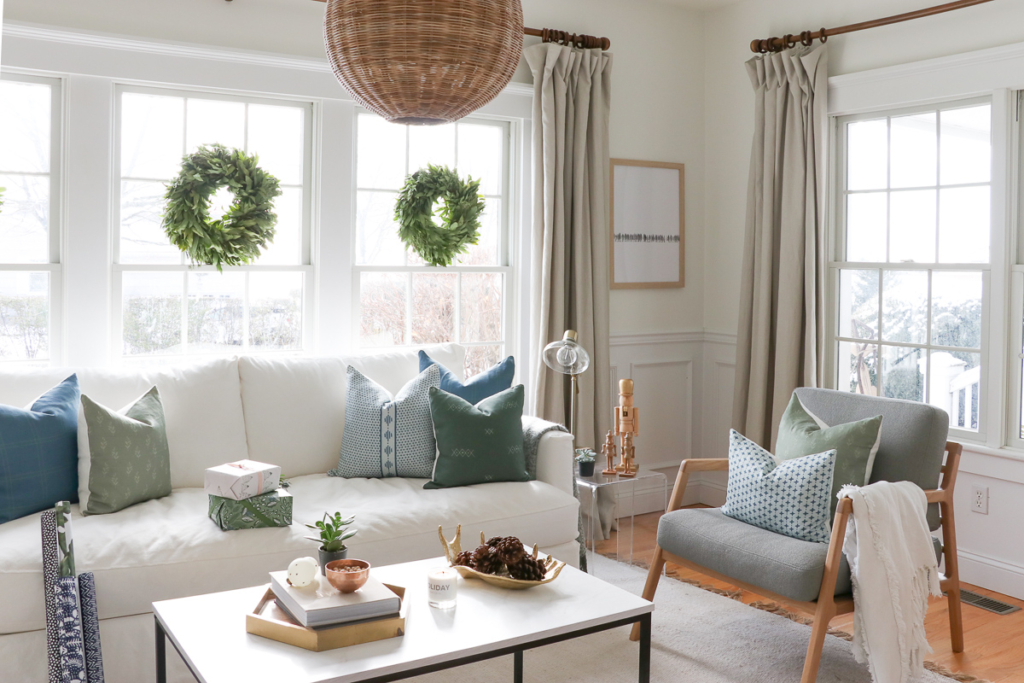 You also have Bayberry + Emerson. Fun fact-they are all named after streets or destinations in Montauk. You can find the cool art HERE, it's actually a row of pine trees in the snow.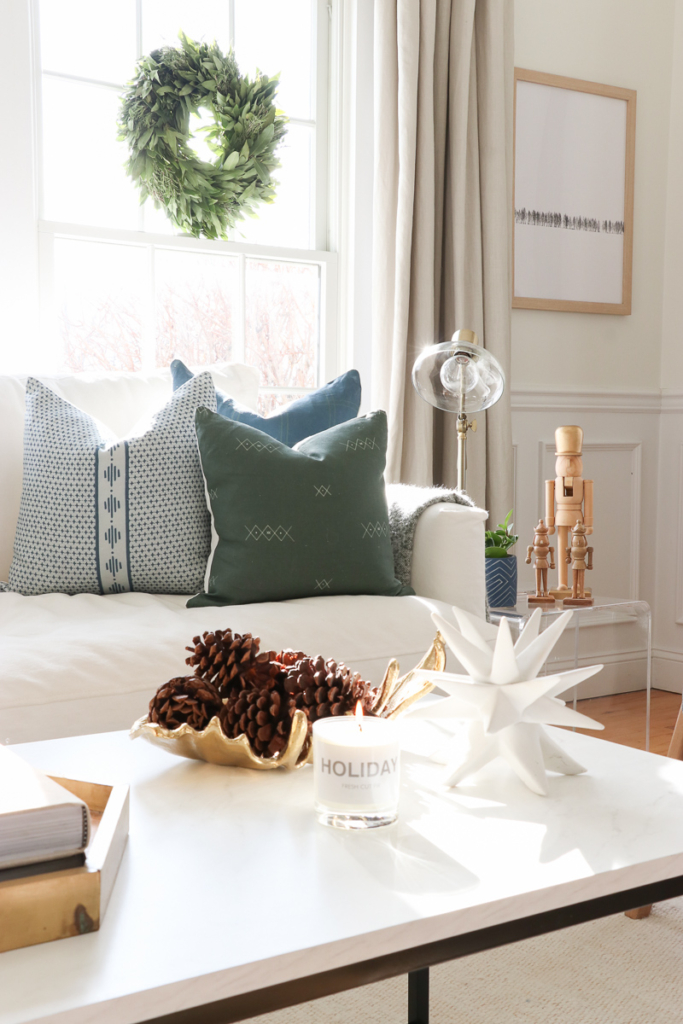 The wreaths are from McFadden Farm, I always love using 3 wreaths in these windows, it just feels like Christmas.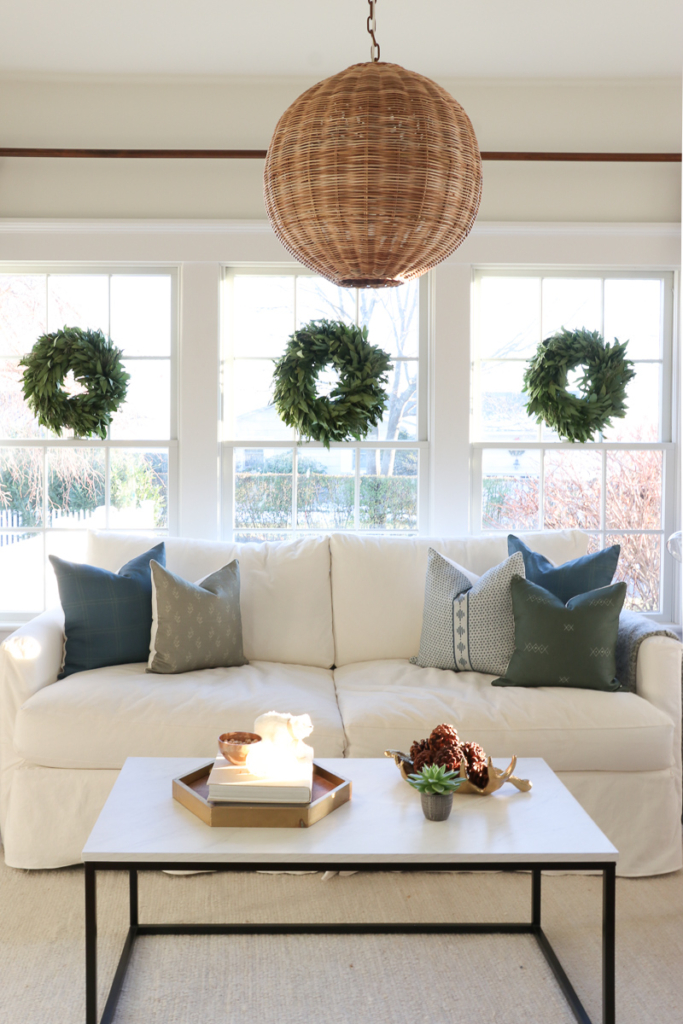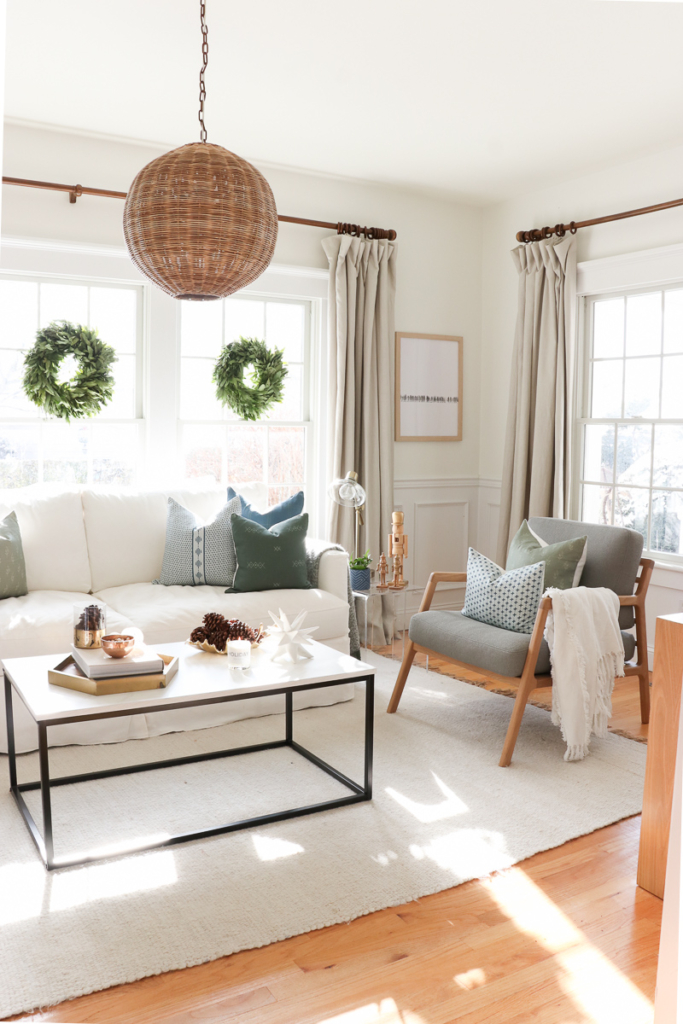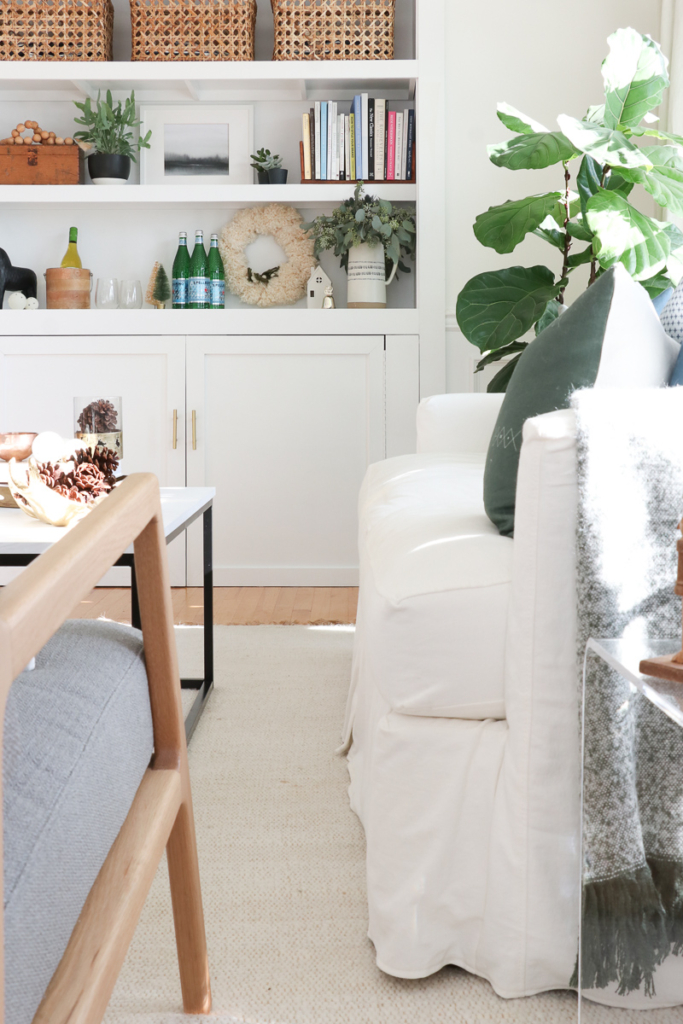 Our family room has also seen many, many changes through the years but I am loving the white walls. It gives me a lot of flexibility with art and furnishings. The sectional is from Interior Define and it's awesome!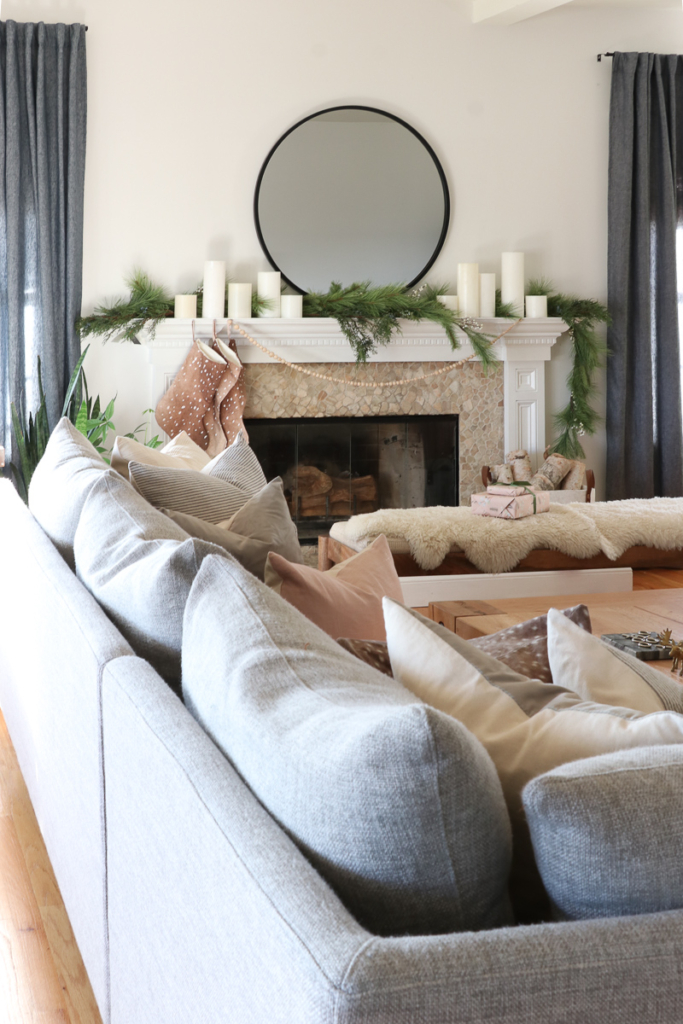 I decided to go simple with the mantle this year. I did LOVE last years but was craving simple and understated.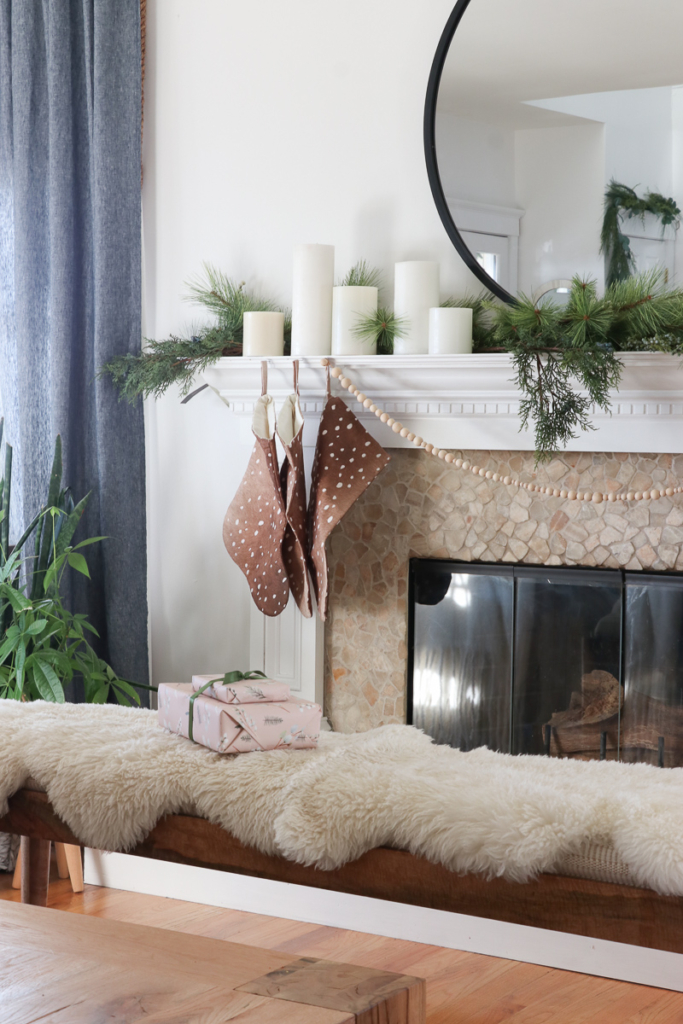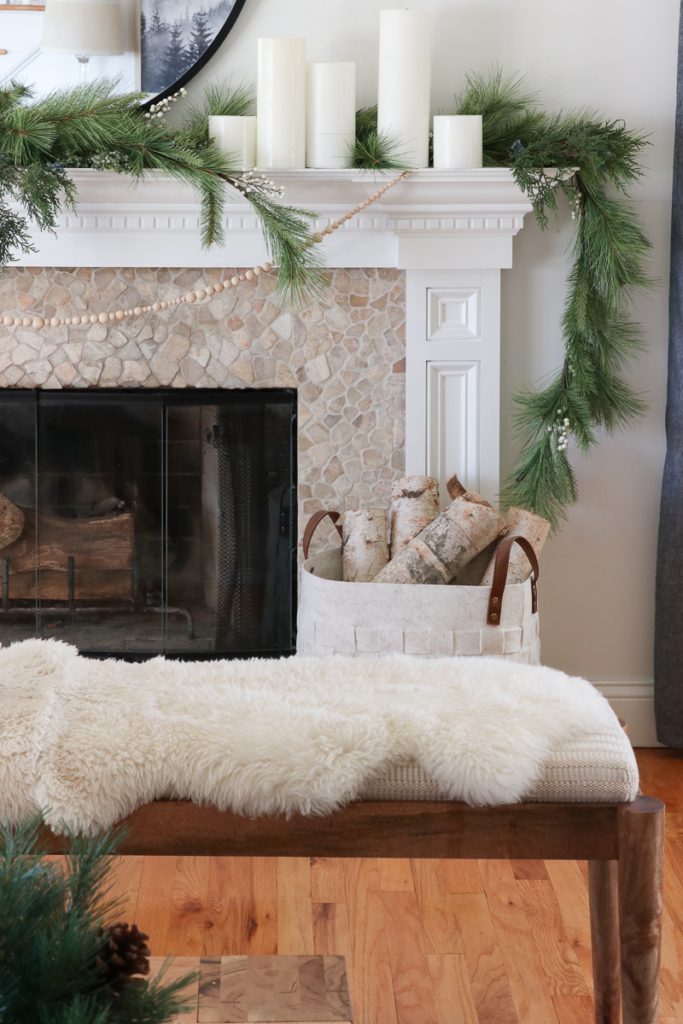 The photo bomber is revealed! This is Denver's room and as you can see he didn't want to leave, ha!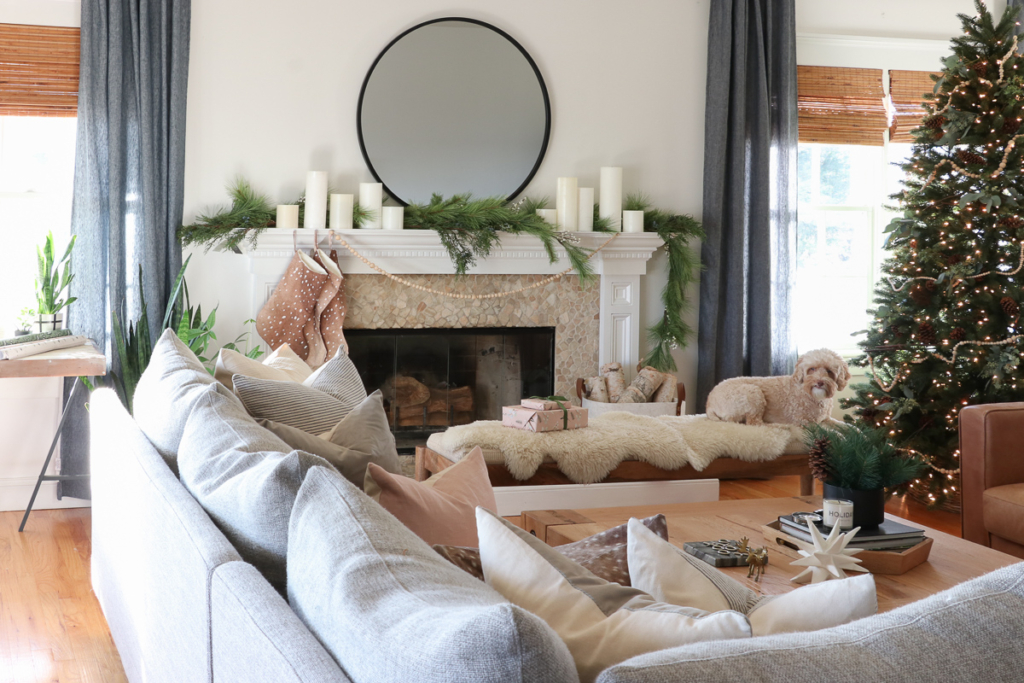 Love the ambiance the candles give.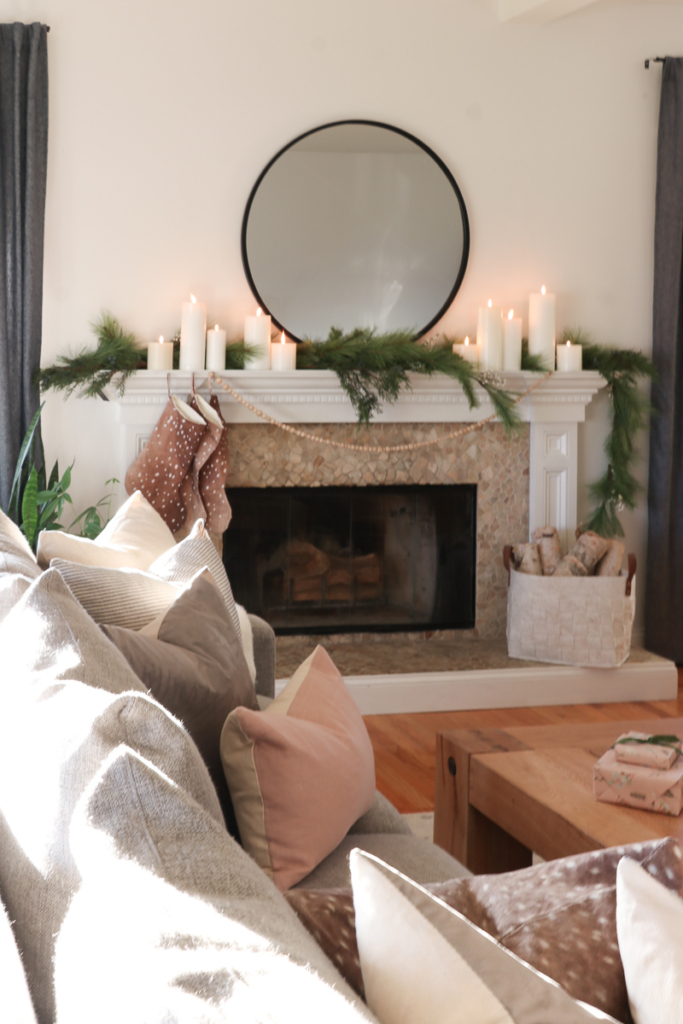 Where's Denny?! Ummm… the funny thing, I kept telling him the get off the couch and I got the stare down.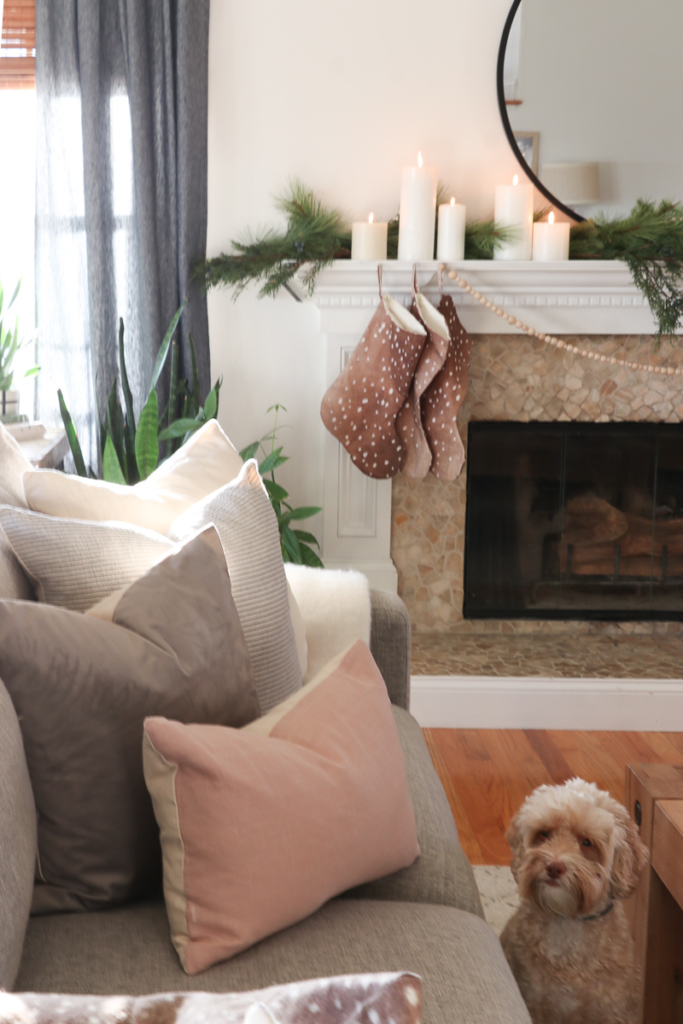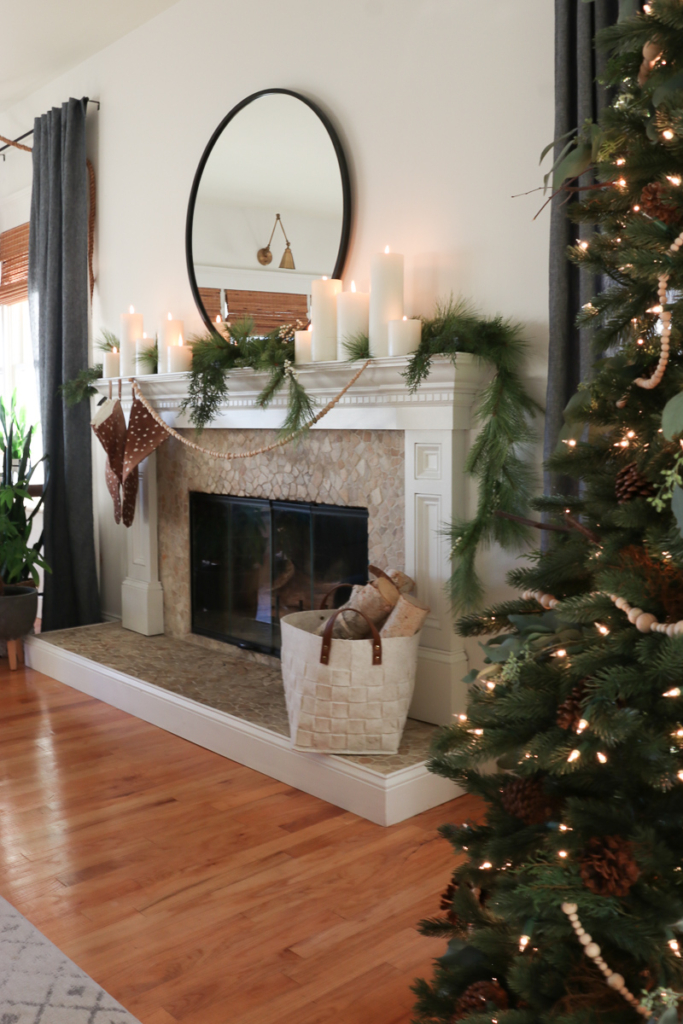 A little blush goes a long way;)!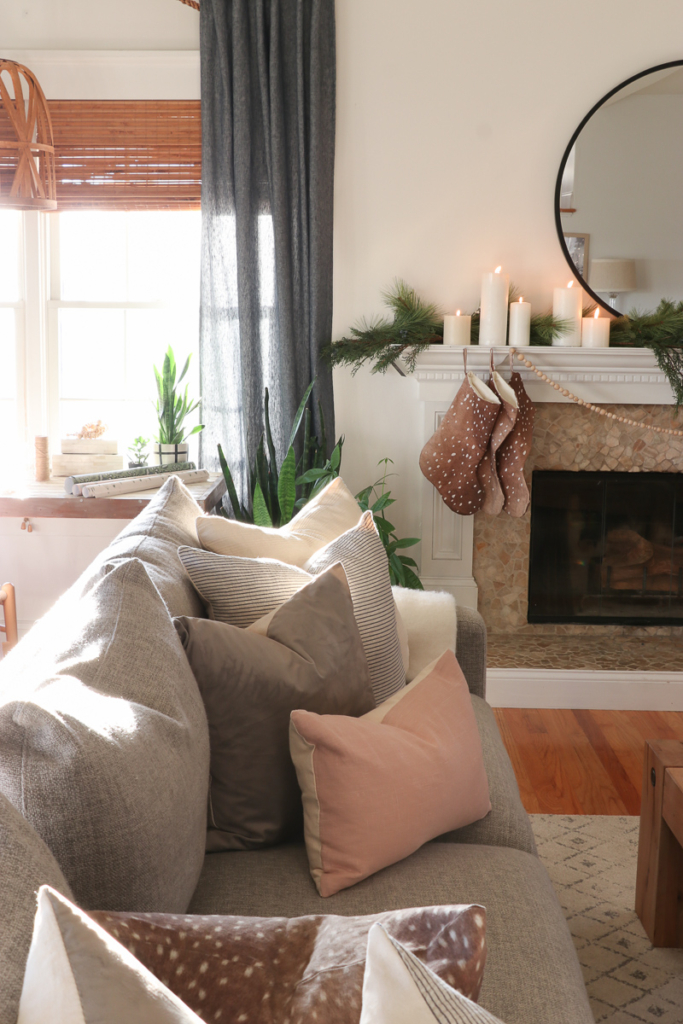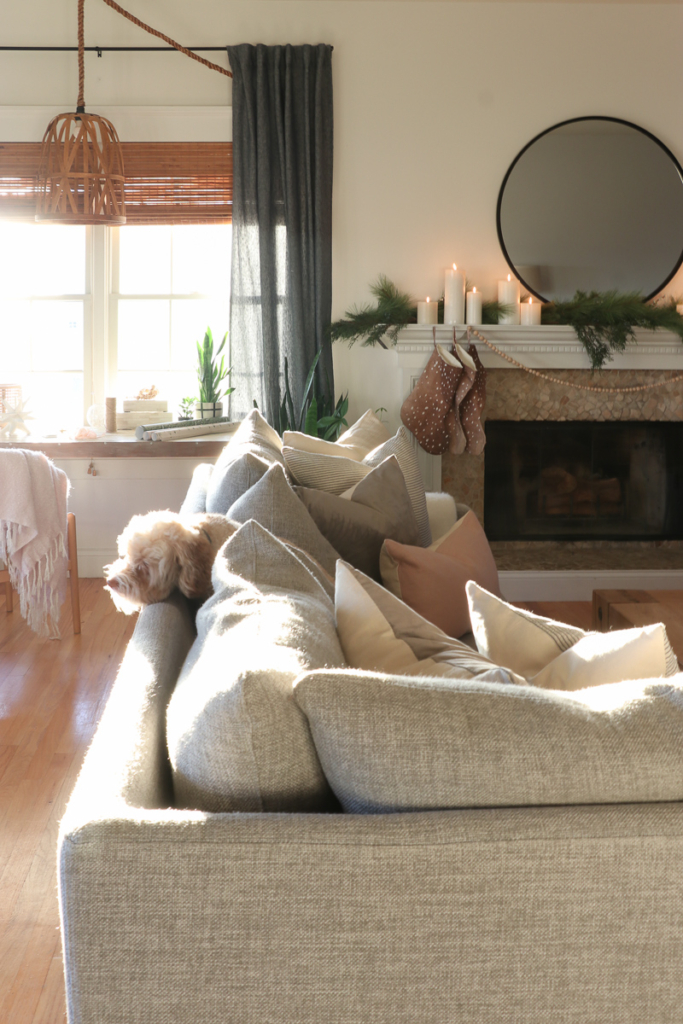 As the sun is setting, my favorite time of day!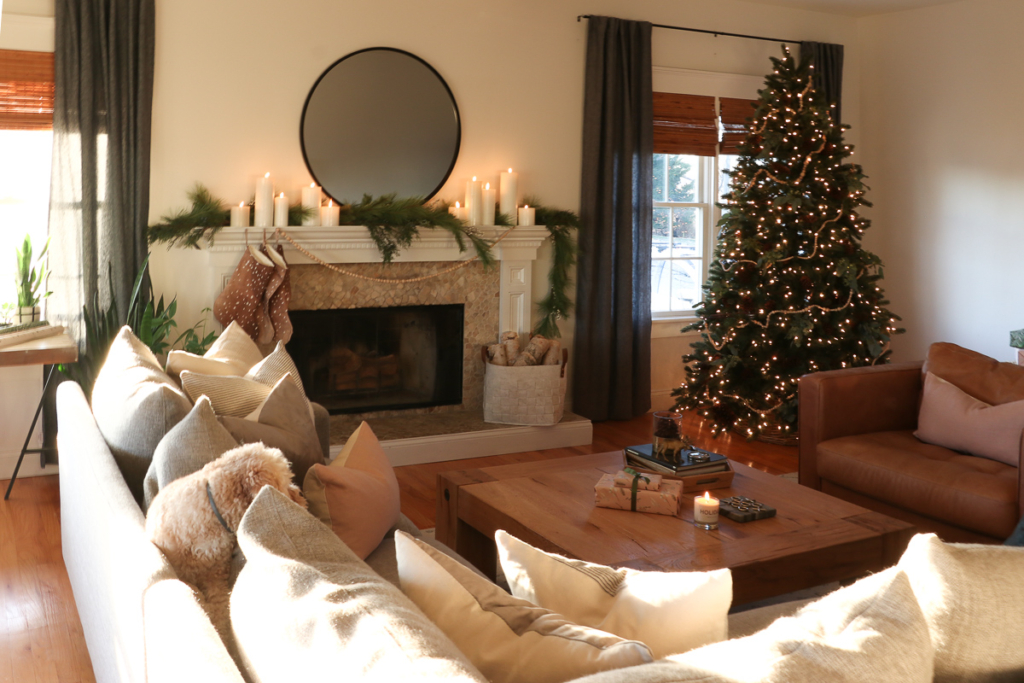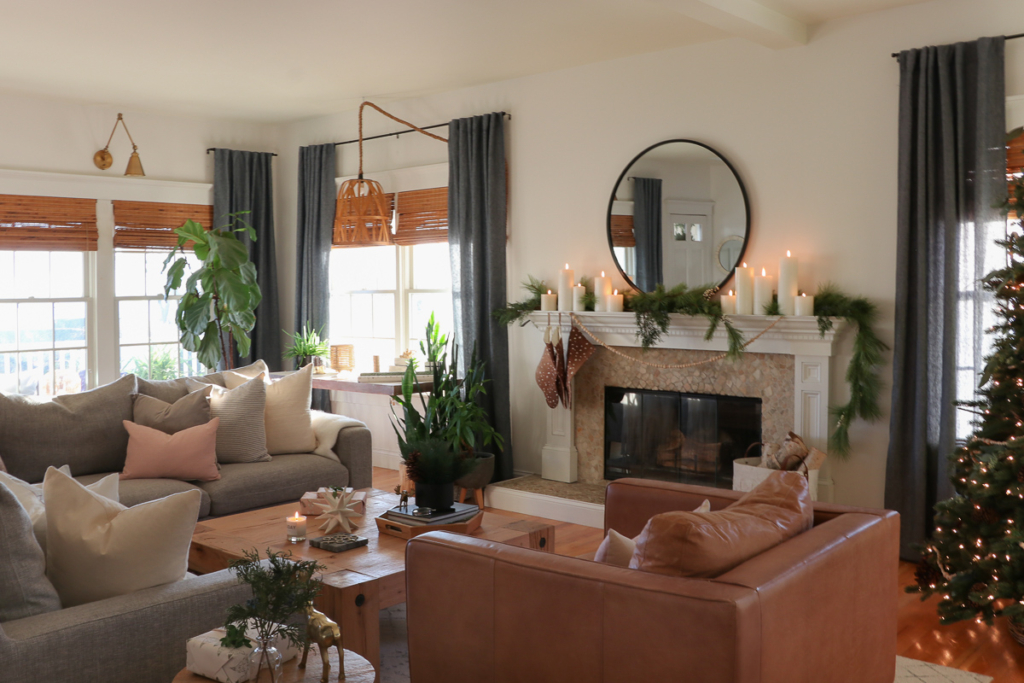 Next stop Saw Nail and Paint!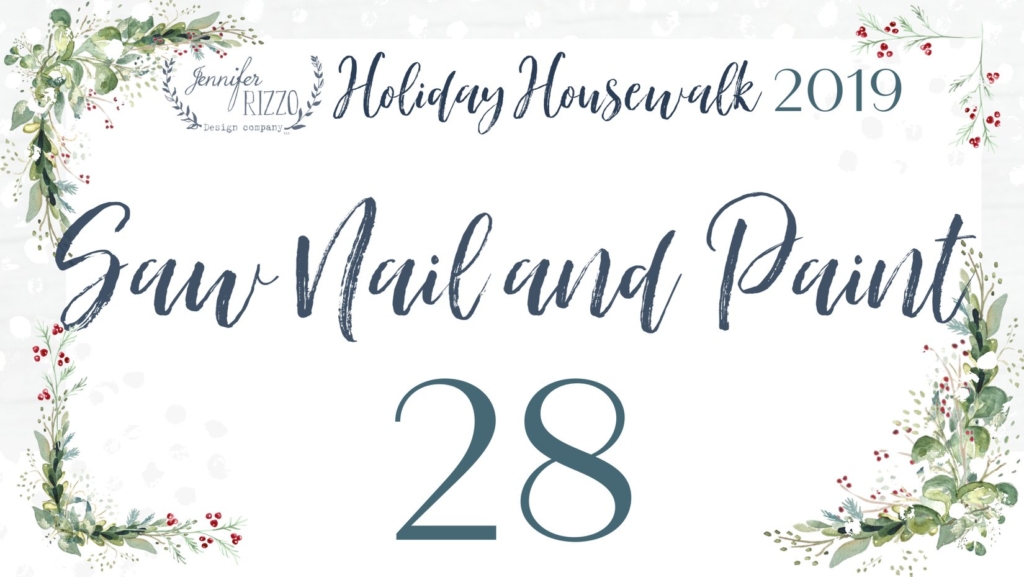 Have a happy day friends!