My New Custom Sectional Finally Revealed!
Hi there friends! Boy am I excited to finally be sharing my brand new, custom sectional with you! If you remember I revealed my top picks from Interior Define a few months back and you were kind enough to help me in the decision. It wasn't an easy one because I loved them all but…I decided to go with the Sloan. I couldn't be happier with the style choice, it works perfectly in the space and is incredibly comfortable!
The entire process was simple and the customer service, outstanding. The only tough part was waiting but if you have ever ordered custom furniture then you know that it is par for the course. And if you are at that point where you are contemplating custom then you already realize, it is worth the wait to get it right.
Before I show you, let me share a little about the fabric selection and the process. Interior Define has 66 fabric options for the Sloan and 42 of which are kid and pet friendly. I ordered about 15 swatches in creams, grays, beige, greige and navy. Realizing this would be an upholstered piece (and not another slipcover) I knew I had to leave the thoughts of another beige sofa behind. Boys + a dog meant it needed to be a true upholstery weight, a little darker in hue than a cream or beige but also light enough to go with my ever changing design habits. The finally choice ended up being, Pebble Weave in Dove.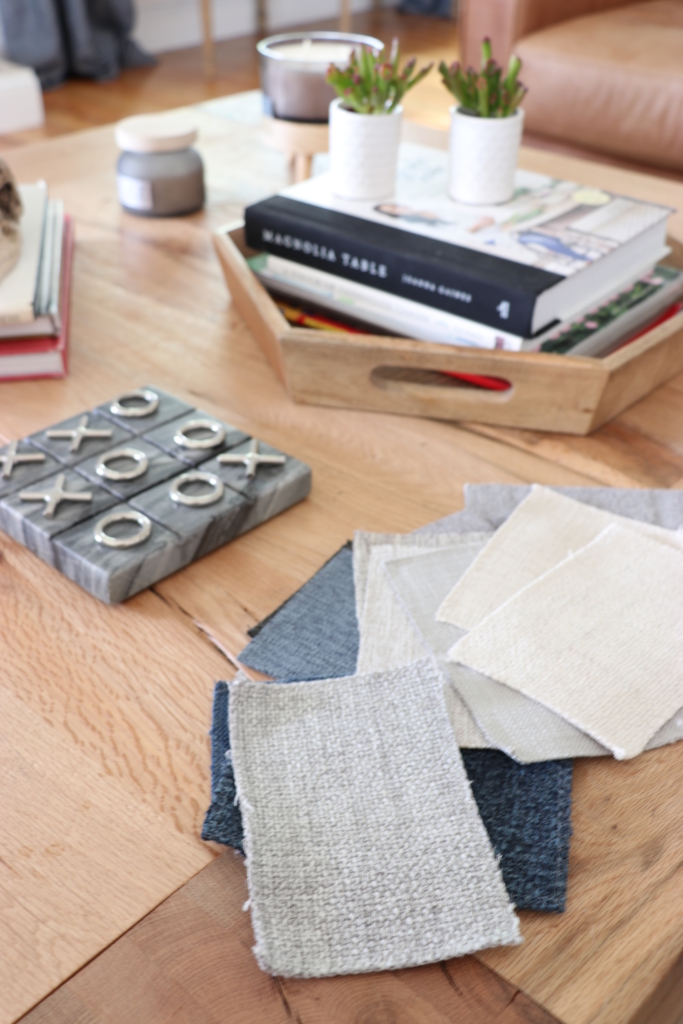 There are no words to describe how in LOVE I am with this sofa. First off, the fabric was right on the money, I didn't want anything too light but did want the versatility of a lighter hue and this is perfect. The texture of this fabric is very soft and comfortable & I have no doubt it will be way more forgiving with heavy use.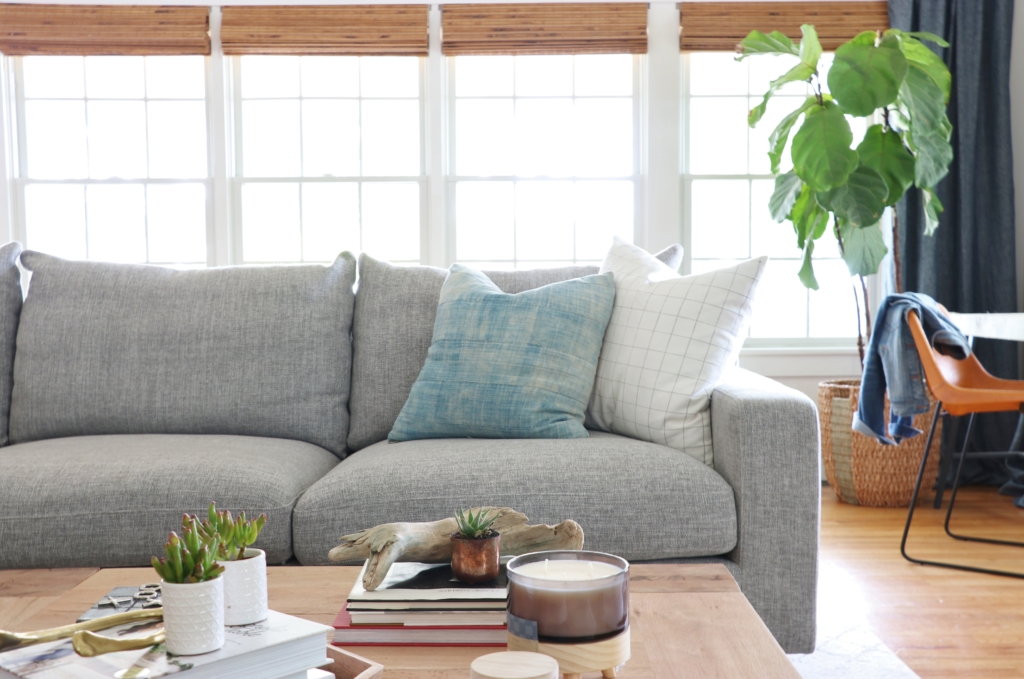 The cushions are very comfortable, the base cushions are down wrapped and you can feel that added layer of comfort. With this company you can opt to get all down cushions but I preferred the standard cushion. The back cushions are also down wrapped, so it makes plumping super easy, you can check out their comfort guide for yourself. The depth of this sofa is also amazing!!! My last sectional was lacking the depth, which I spoke very openly about, so it is nice the really stretch out and relax. Honestly, this room has never been used so much!!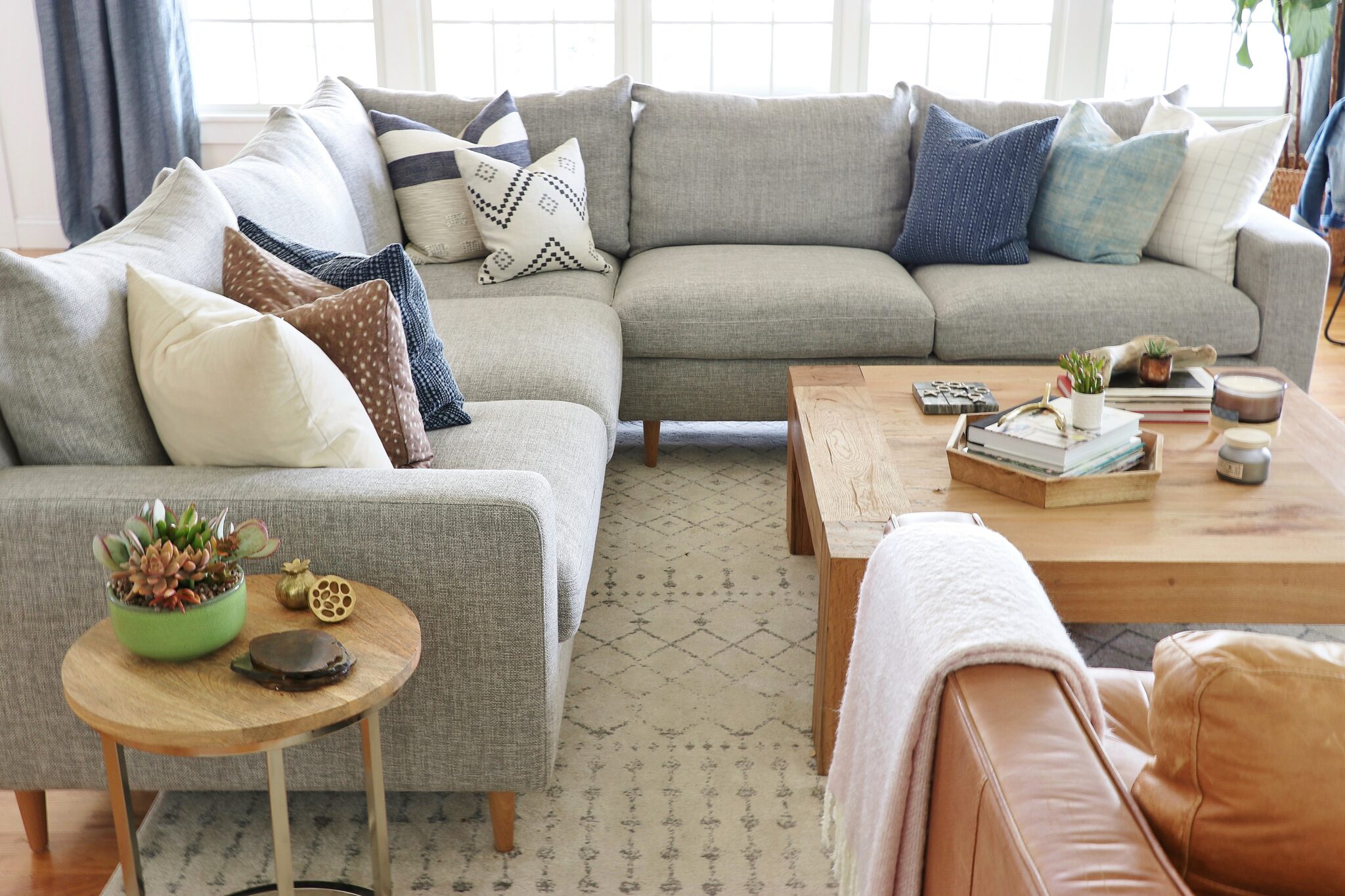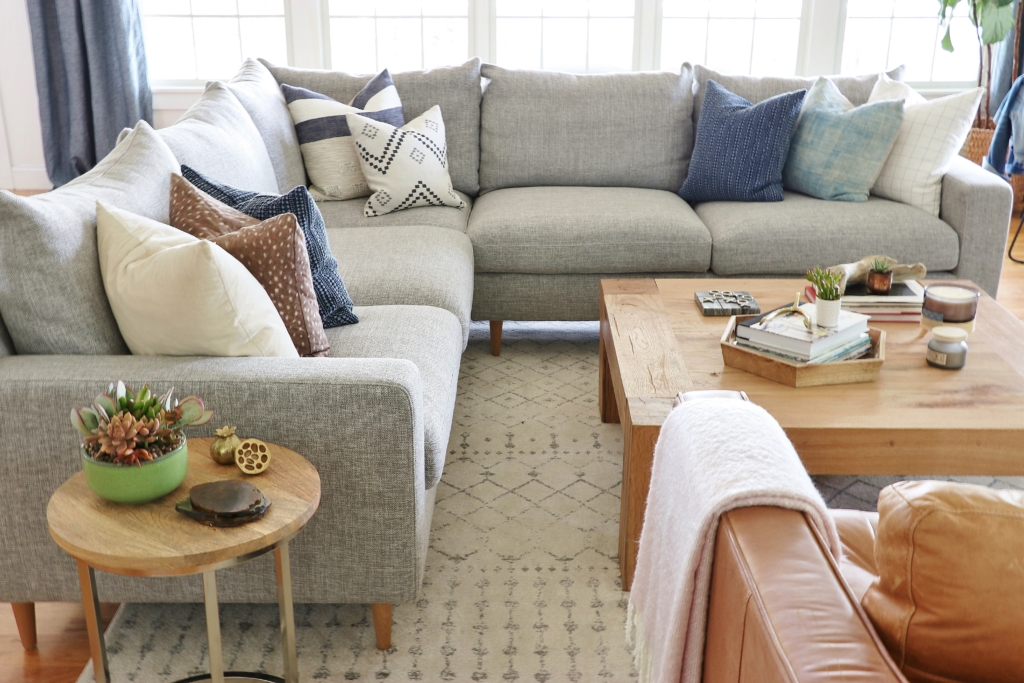 The straight arm, sleek style works great in this space. I also customized the size and legs. I went with 105″ x 105″, which is about 10″ wider each way than the Ikea Ektorp Sectional we had. I also went with natural oak tapered wood legs.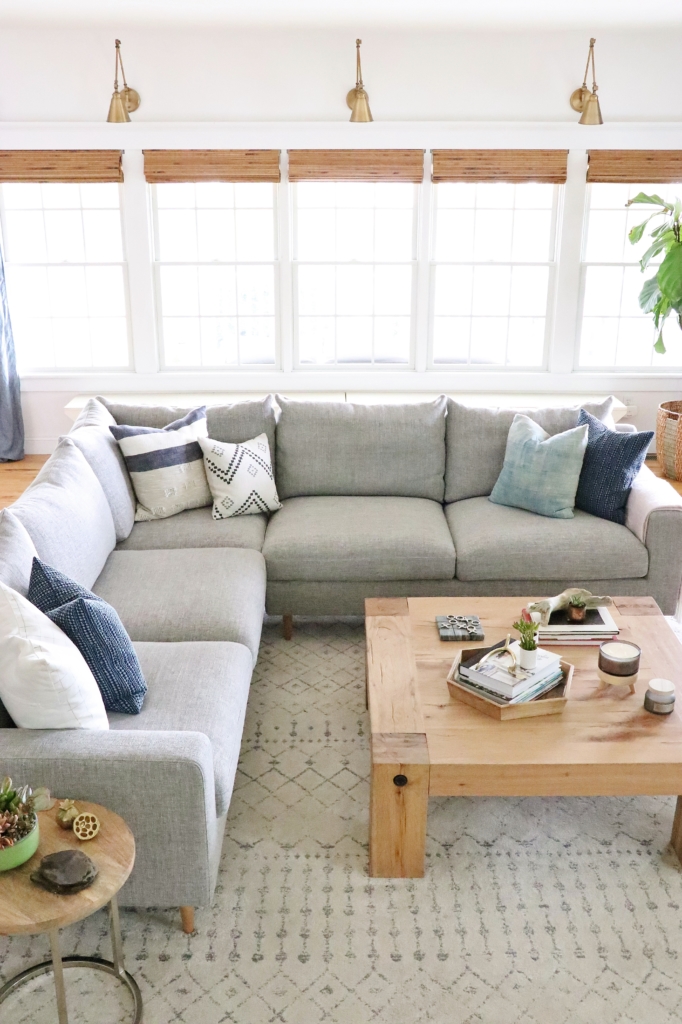 The other updates in here like include new sconces, art above the mantle and a little switcharoo with my club chair from my den. You can find the art inspiration in THIS POST.  You can see the before and after below and check out more images from my summer house tour.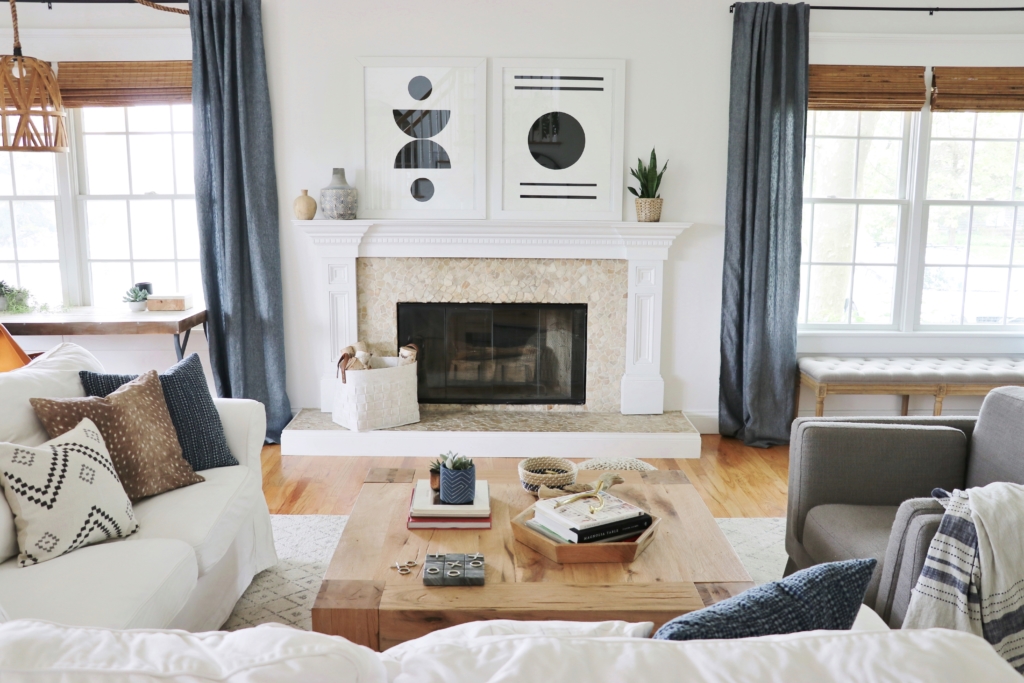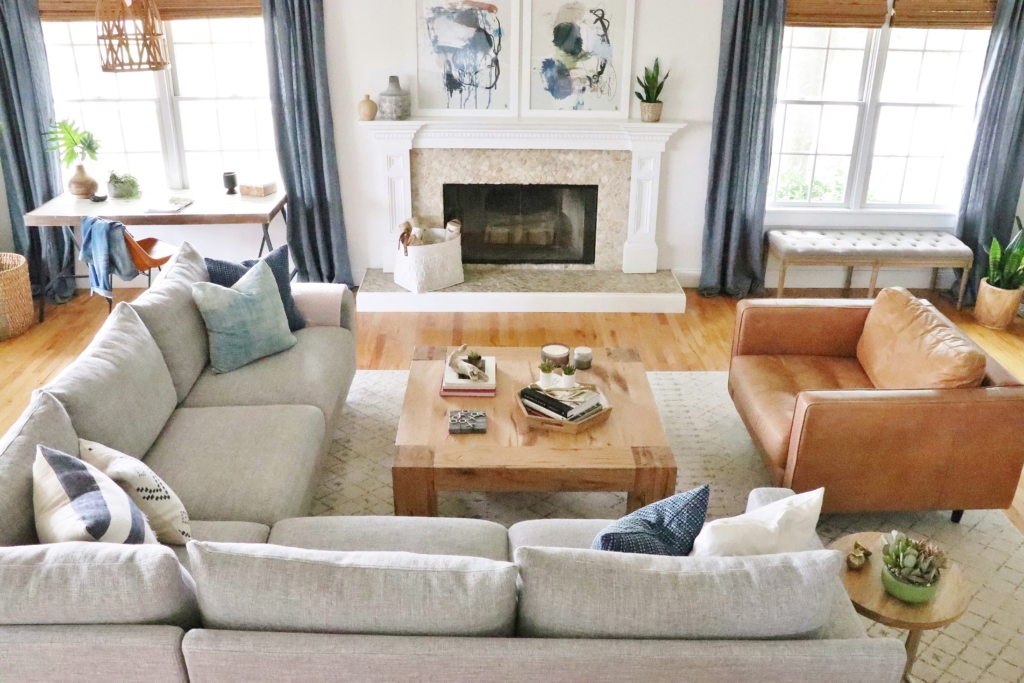 Currently this room is sporting a modern coastal vibe but that will soon change with fall around the corner, what?!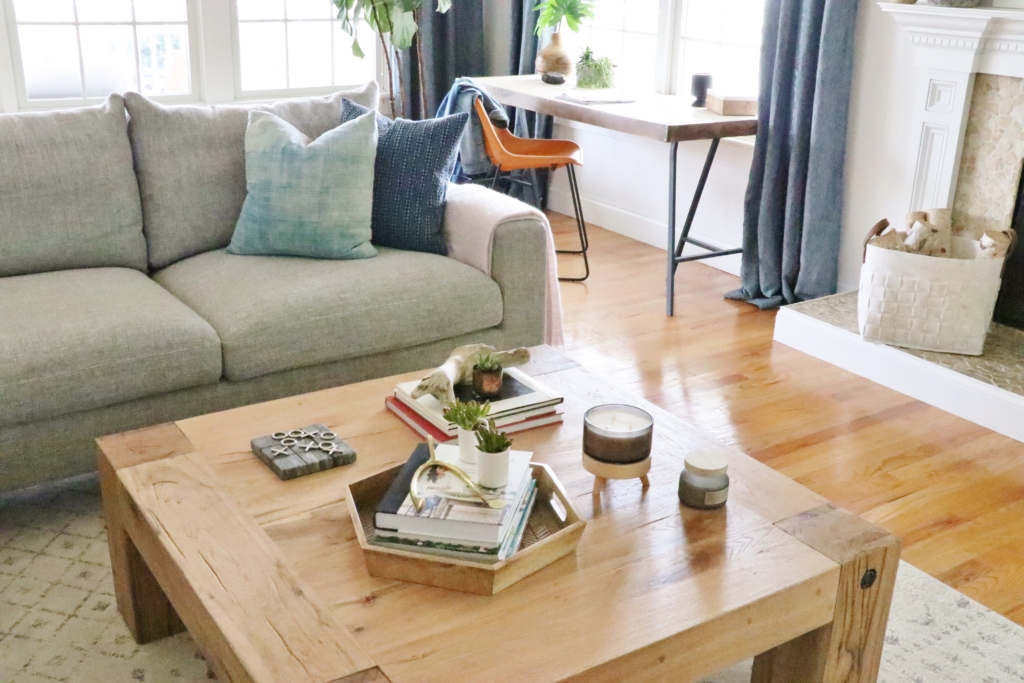 My talented nephew made me this console table out of white oak and I just love the style and clean lines.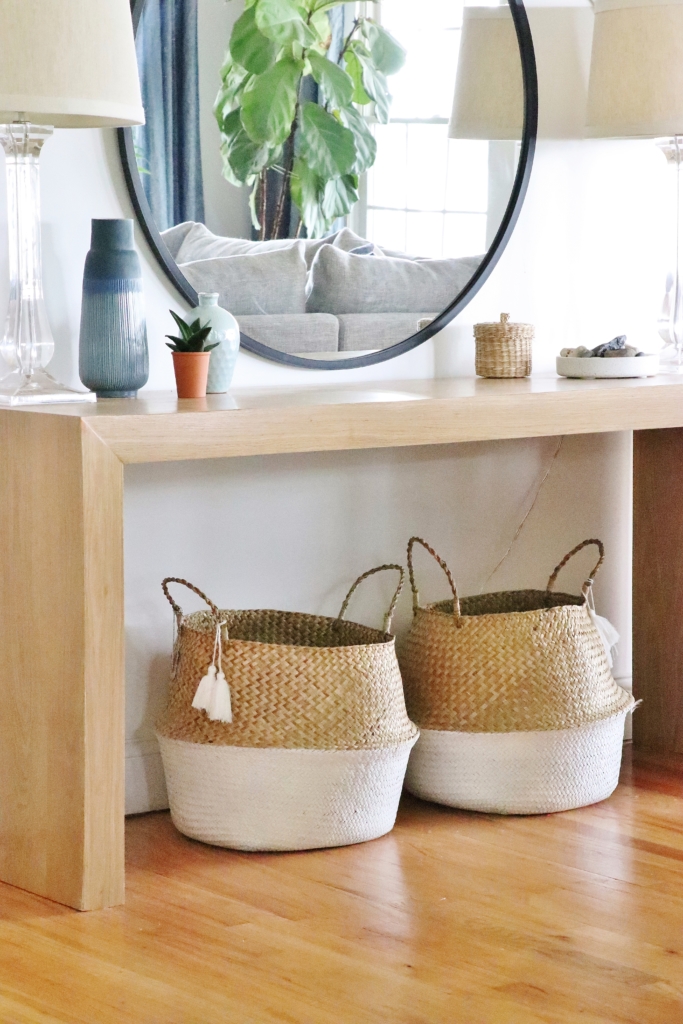 If you are interested in this sofa or any sofa from Interior Define, you can find a showroom near you or start by ordering free swatches and reading the reviews.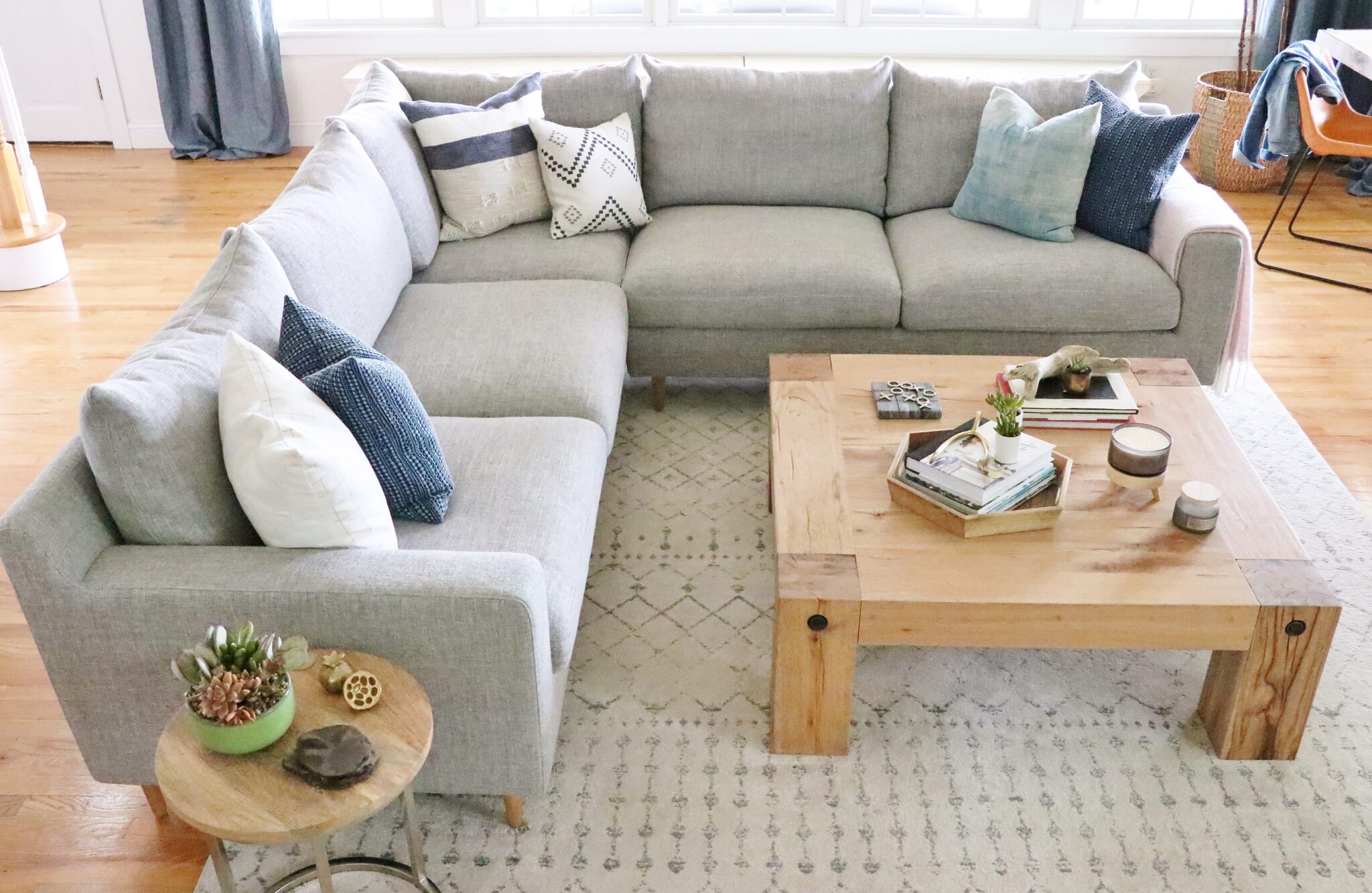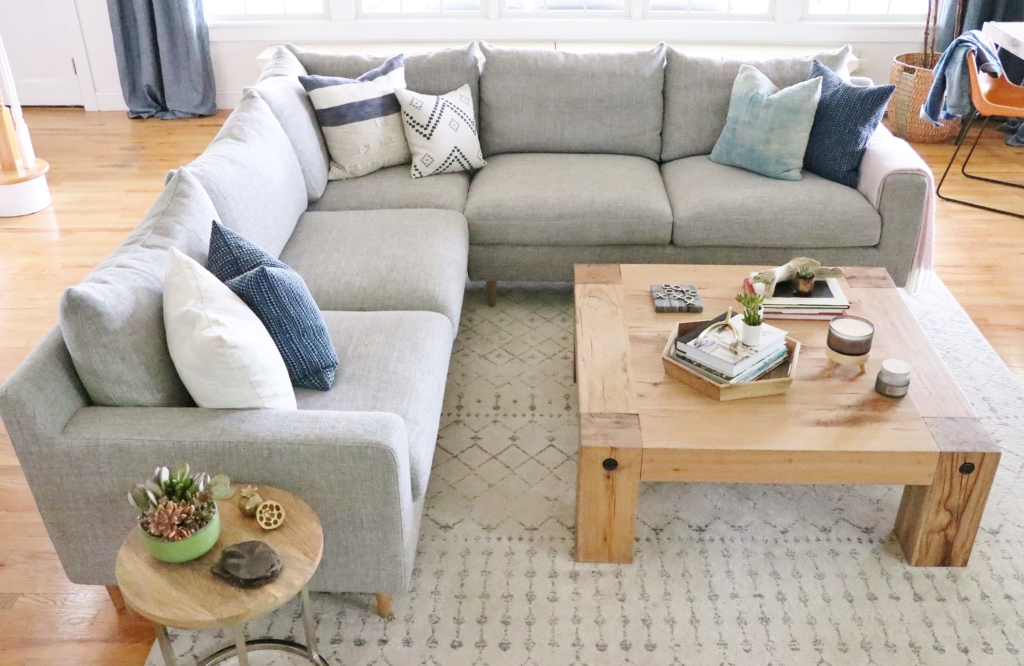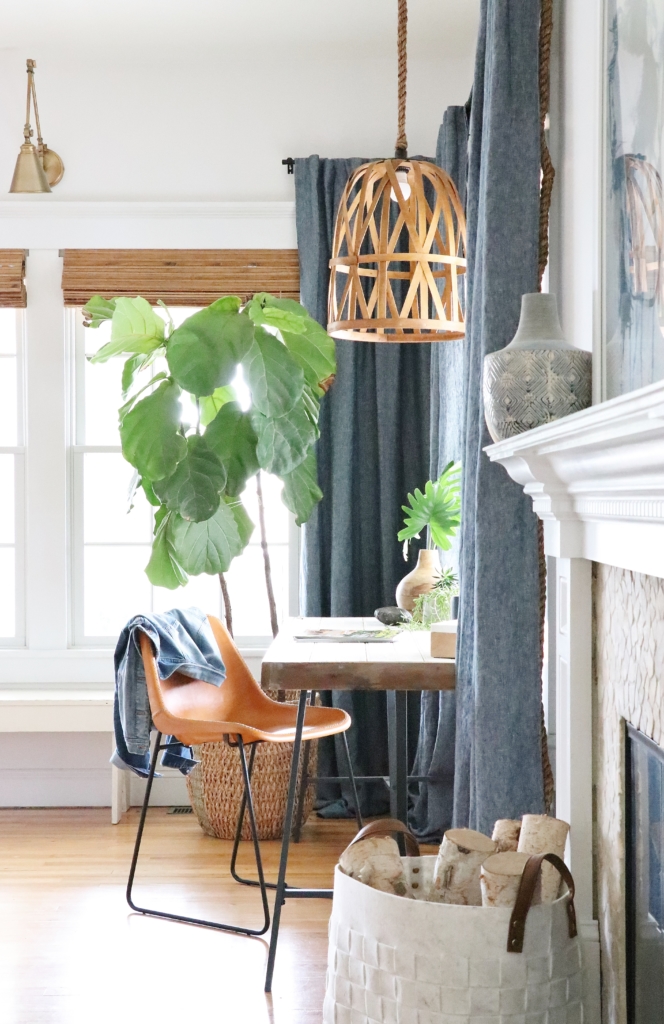 A sofa purchase is a big deal, especially a custom one, you want to get it right. I completely get it. That is what makes Interior Define so incredible. They have made buying an upholstered piece easy and have given you a high quality product for a fraction of the cost elsewhere. Even though I am collaborating with this company in exchange for this post, I really am excited to spread the word. I have been looking for a company like this for so long that allows you to pick fabric, style and size all from the comfort of your own home.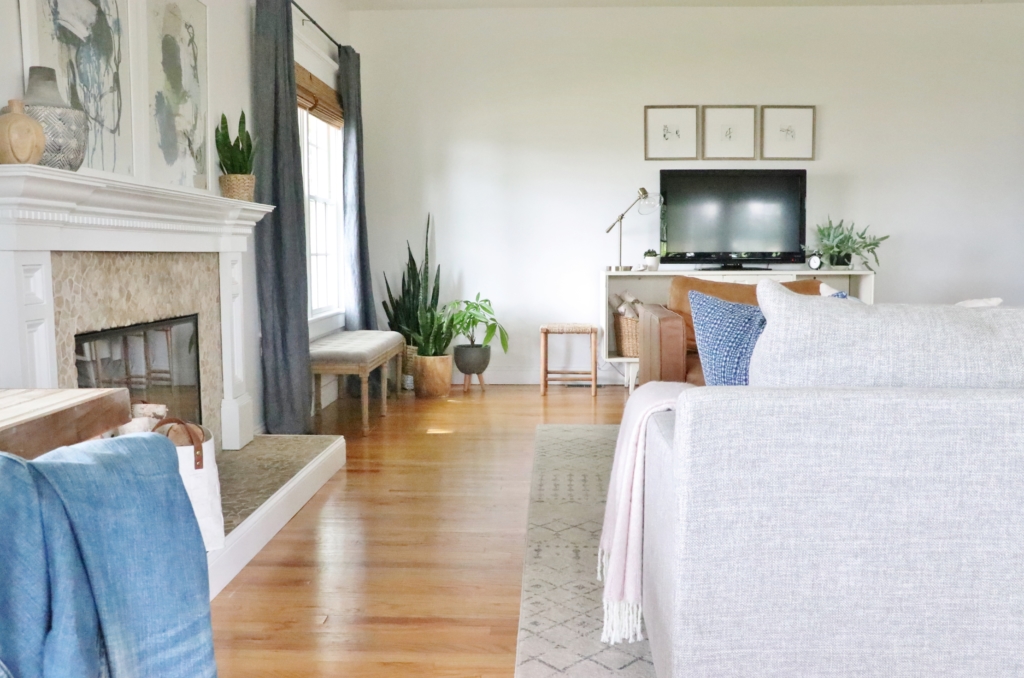 If you have any questions, please leave them in comments, happy to answer.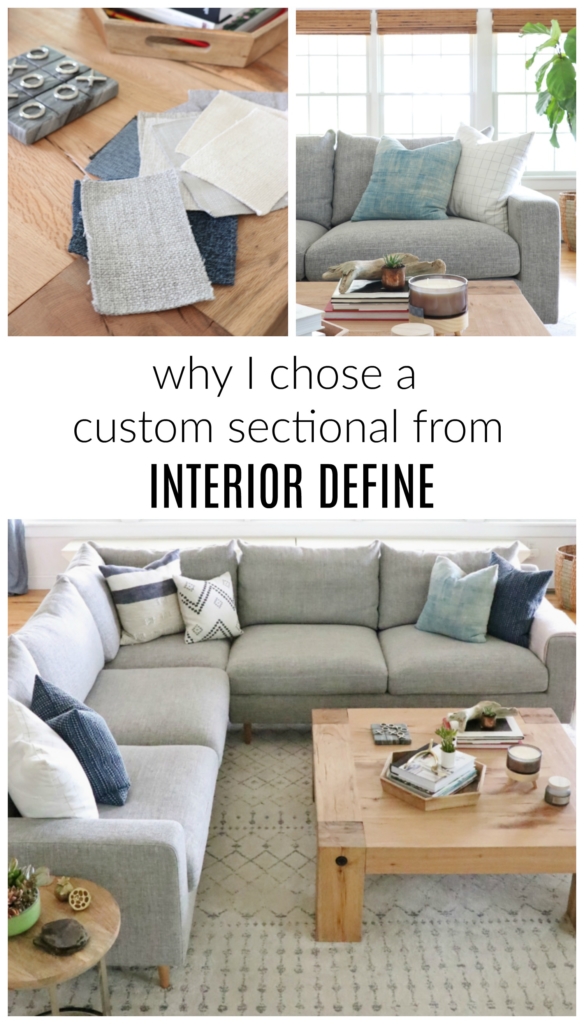 Have a happy day!