New Slipcover For My Ikea Sectional + Giveaway
Hi friends! I have completed a mini makeover of sorts in my family room, so today I am revealing part 1-the new slipcover for my  IKEA Ektorp sectional!!! I have been working with Comfort Works on this slipcover and I am overjoyed by how it turned out. They do Ikea & Pottery Barn slipcovers as well as custom, to get started you simply select your swatches, they usually arrive in a week or so. They have a beautiful selection of fabrics from linen to velvet. This was the tough part, I wanted a change from the Blekinge White but still wanted it fresh & a little modern.
Decisions, decisions….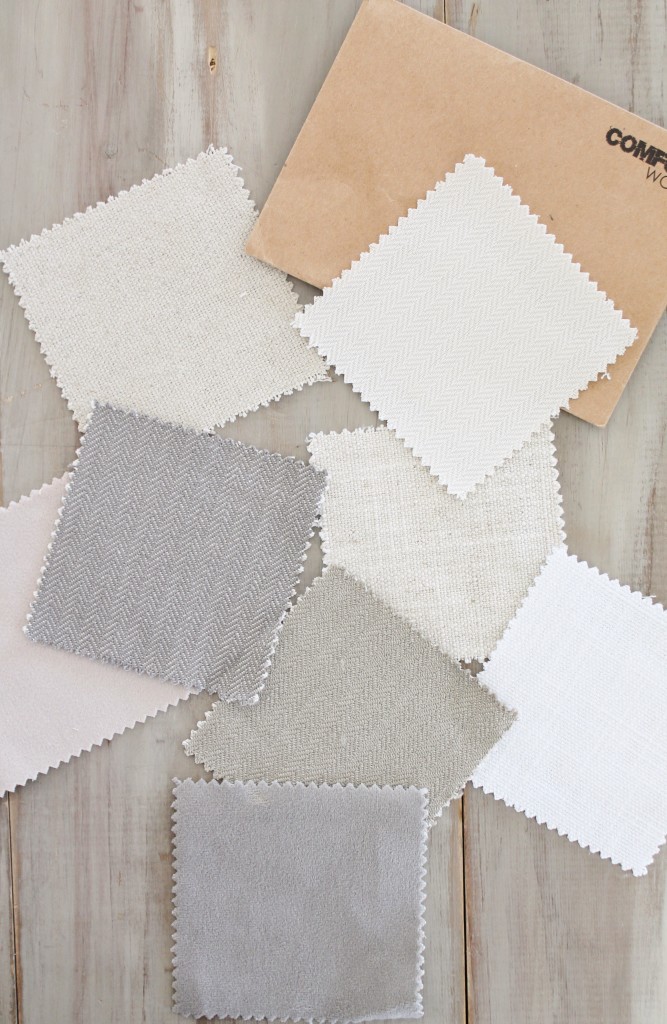 After much debate I decided to go with the Liege/Biscuit, it has a waterproof Nano coating [see video below] which repeals all liquids, as if I needed another reason to love having a slipcover:).  I do like the white look but as soon as I put this new slipcover on, it was love at first sight. And with all of the white in the room, it is a nice contrast.
The slipcovers came in 2 cotton draw-string bags, pretty color, right?!
They were super easy to put on and the bottom of the base cover is a gray ultra-suede, very durable.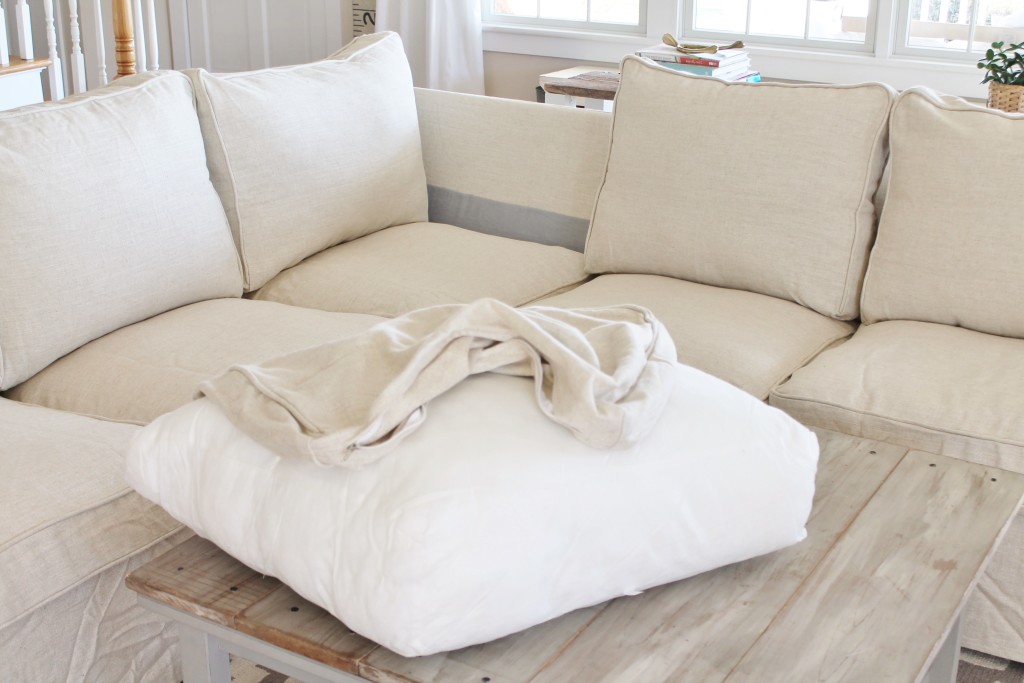 I am so thrilled with change in the room, I cant wait to see it all decked out for the holidays. Better yet when my family & friends are drinking red wine in here, I won't be a nervous wreck, lol.
There were many afternoons spent over coffee debating which fabric to choose.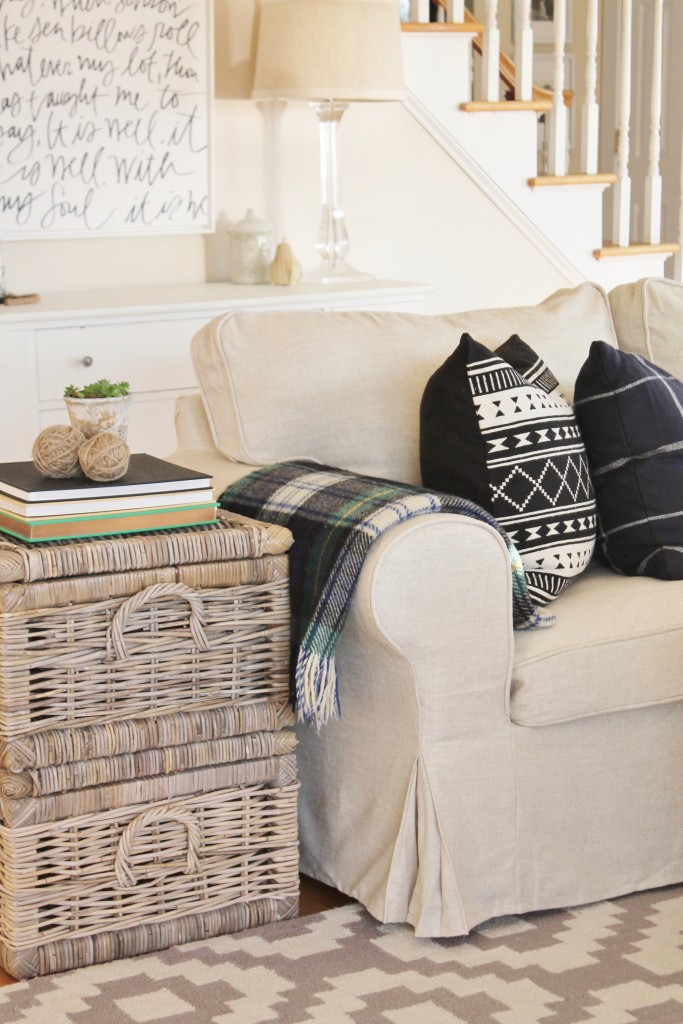 Once the slipcover was on, I took a spray bottle filled with water and spritzed, I then took my iron and began to steam. It took all of 15 minutes.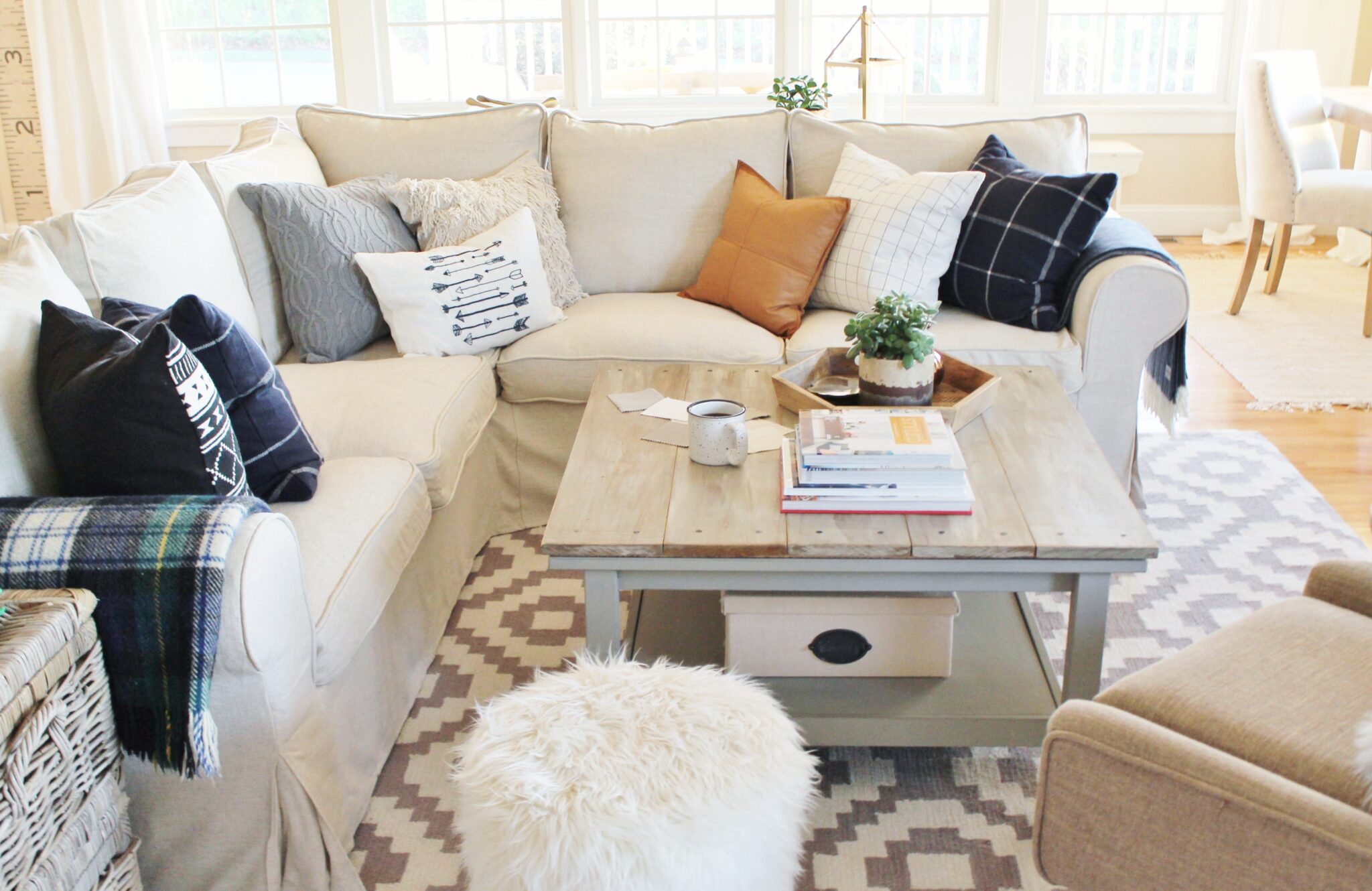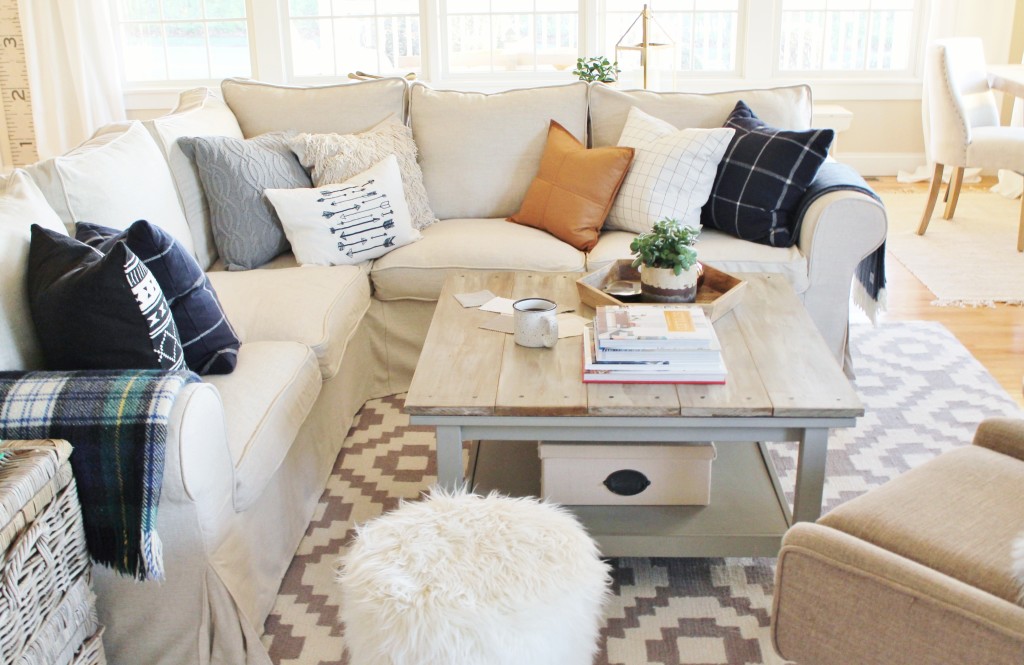 The Liege linen is so soft that it actually makes the couch feel more comfortable. By simply changing the slipcover it seems like I have a whole new sectional and if I am being honest, it looks expensive.
 This is a video from Comfort Works to test the water proof coating on the Liege linen fabric with Nano coating using water and red wine.

Now for the GIVEAWAY!!! The gift card is open worldwide and can be used for any products site wide. Comfort Works will also be launching custom curtains, cushion covers,  beanbags, bed frame covers, and more next year ; so you can subscribe to Comfort Works newsletter to receive info on special offers and new product announcements.
This is a sponsored post by Comfort Works, all opinions expressed are my own.
To check out my review on the Ektorp sectional click HERE. I will be sharing a little video of the completed look later on Instagram so be sure to follow me HERE.
Have a beautiful day!