Cozy Coastal Christmas Tree
Welcome to this year's Christmas tree hop. The biggest thank you to Stephanie from Casa Watkins Living. Today, I'm sharing my unconventional, cozy coastal Christmas tree and the easy steps to get the look. At the bottom of this post, you will find the other bloggers who are sharing their trees as well.
One of my favorite pastimes in the winter is to get bundled up in a cozy sweater, coat, and boots and walk. We live on the bay, and we have the most beautiful walking trails to the beach. It's quiet and peaceful, you can't help but soak it all in. It's easy to immerse yourself in the colors, textures, and rhythms. The idea of coastal doesn't have to necessarily be a theme, it can be a palette, patterns, and cozy textures. This is what cozy coastal means to me this year.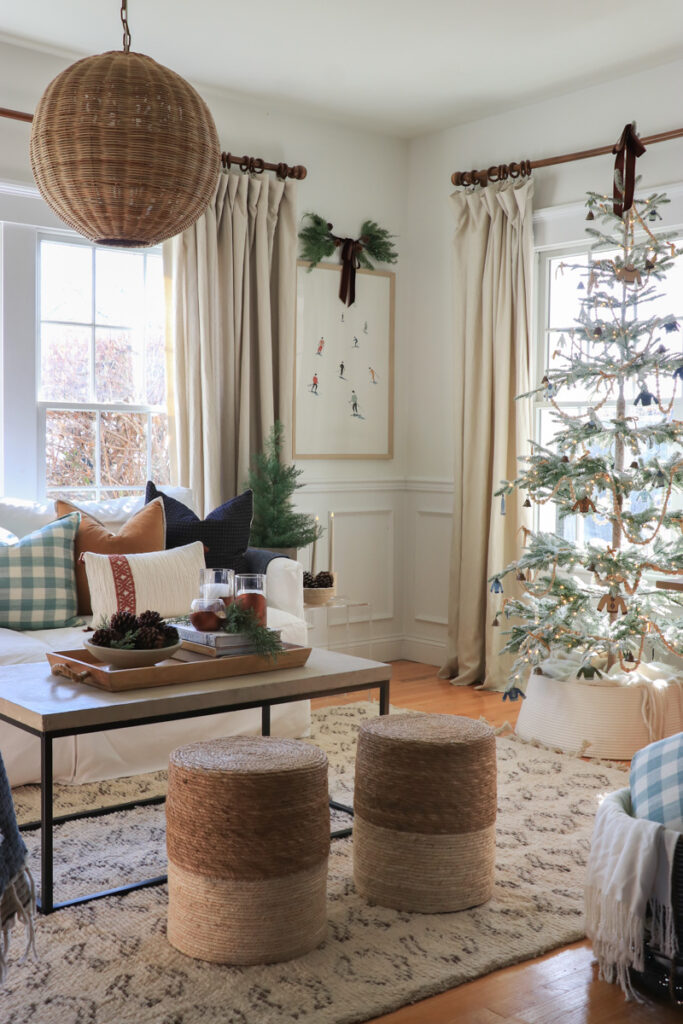 Let's start with the color palette. All the hues I used are colors I find living by the coast. I used rich brown, camel, indigo blue, light blue, blue-green, and burnt orange. I love using an unconventional palette at Christmas. Below is the Christmas tree before.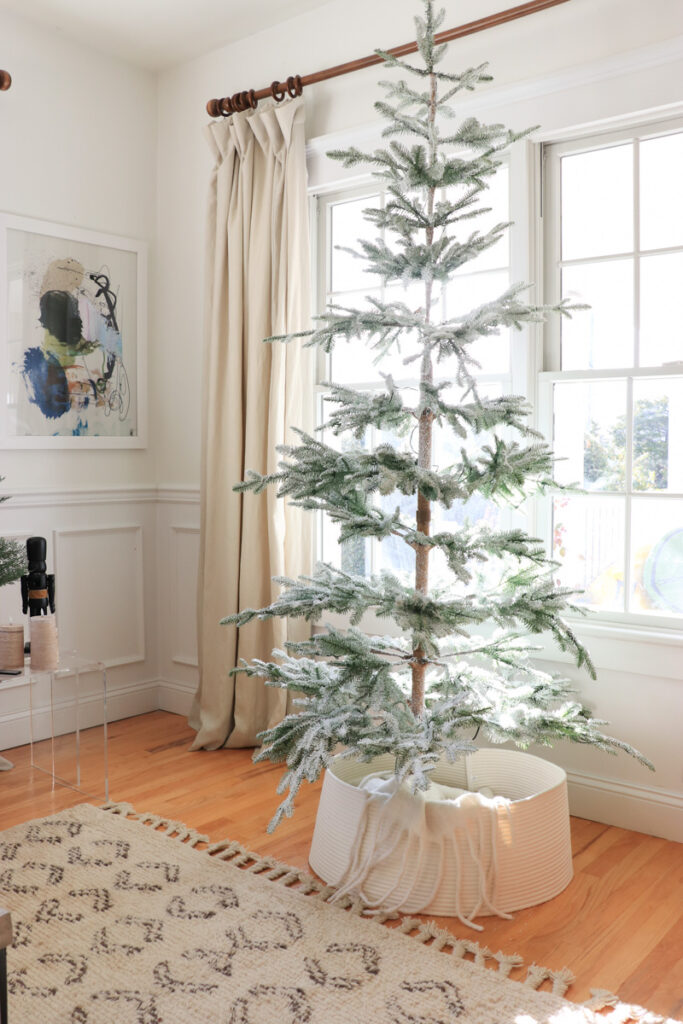 You can shop the post below.

Here is the after. The ski print feels more like winter, but I love how it has all the colors I am using. As you can see, I made sweater ornaments, which I will share the FULL tutorial on Sunday. The Christmas tree is the Alpine Fir from Balsam Hill.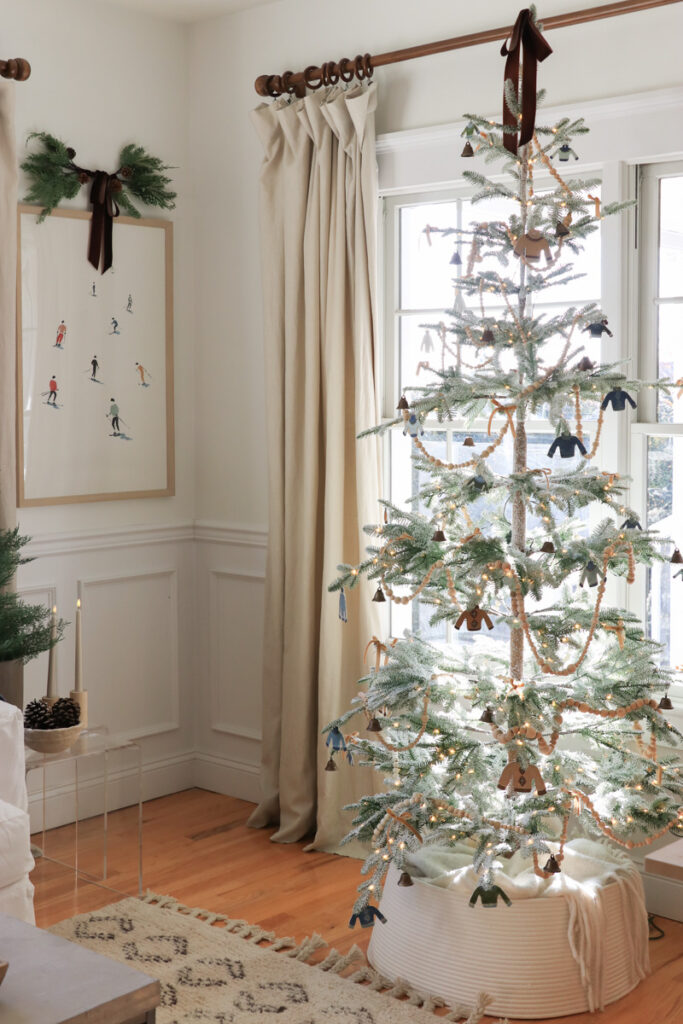 I started with wood beaded garland. You can find them everywhere these days. I like that it feels organic.
This post contains affiliate links.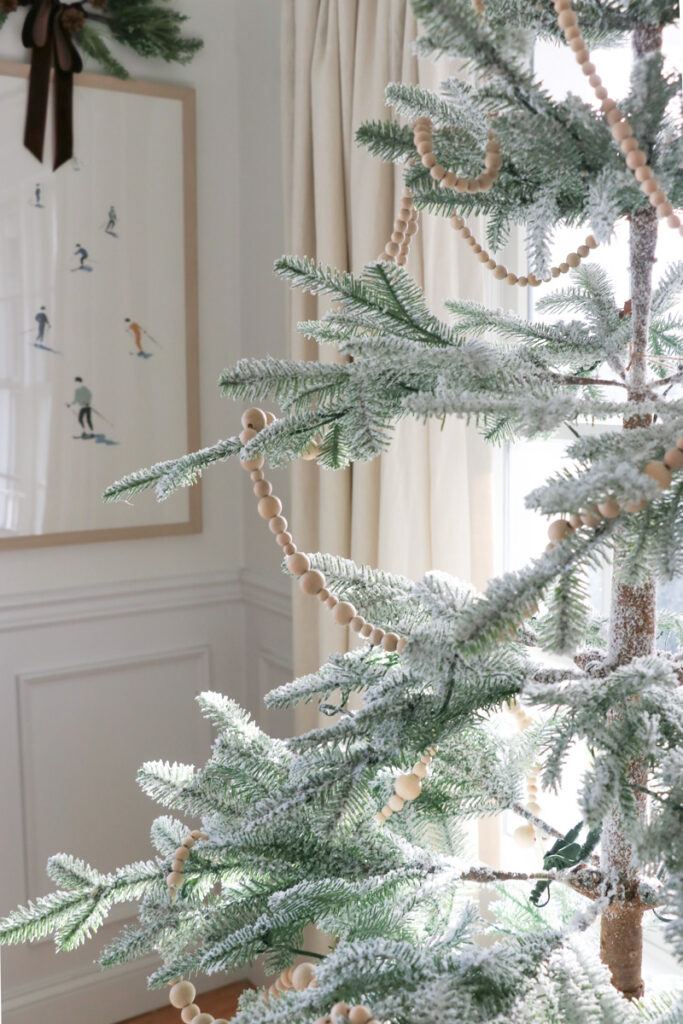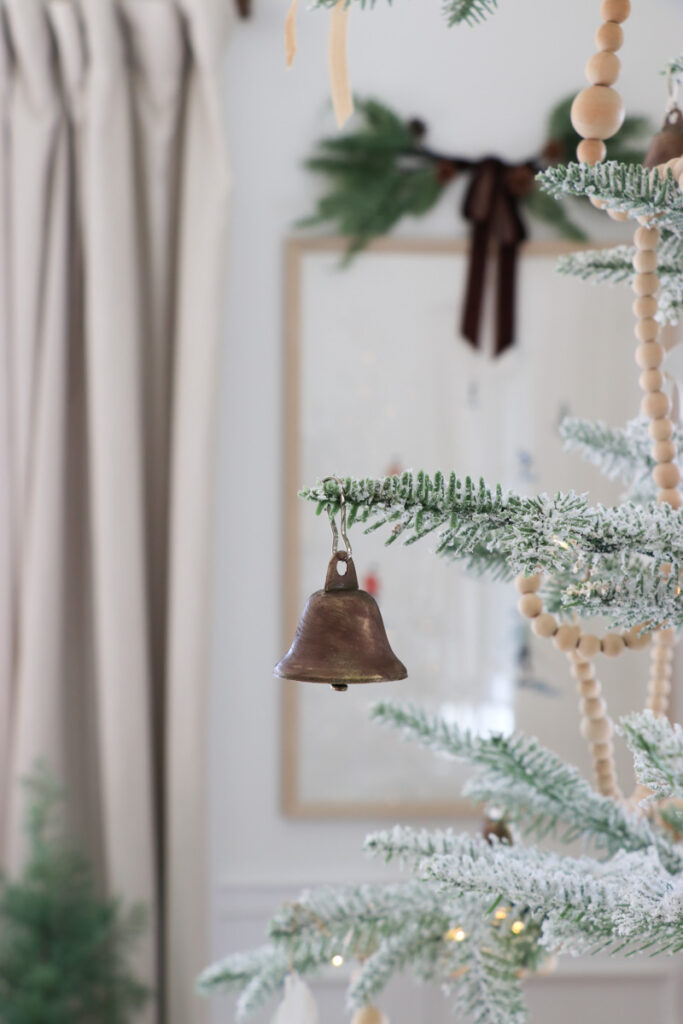 Next, I added bells that I used Ruff and Buff on and camel velvet bows. I bought this thin ribbon from Amazon last year, and it lasted forever. It's a great price for the quantity.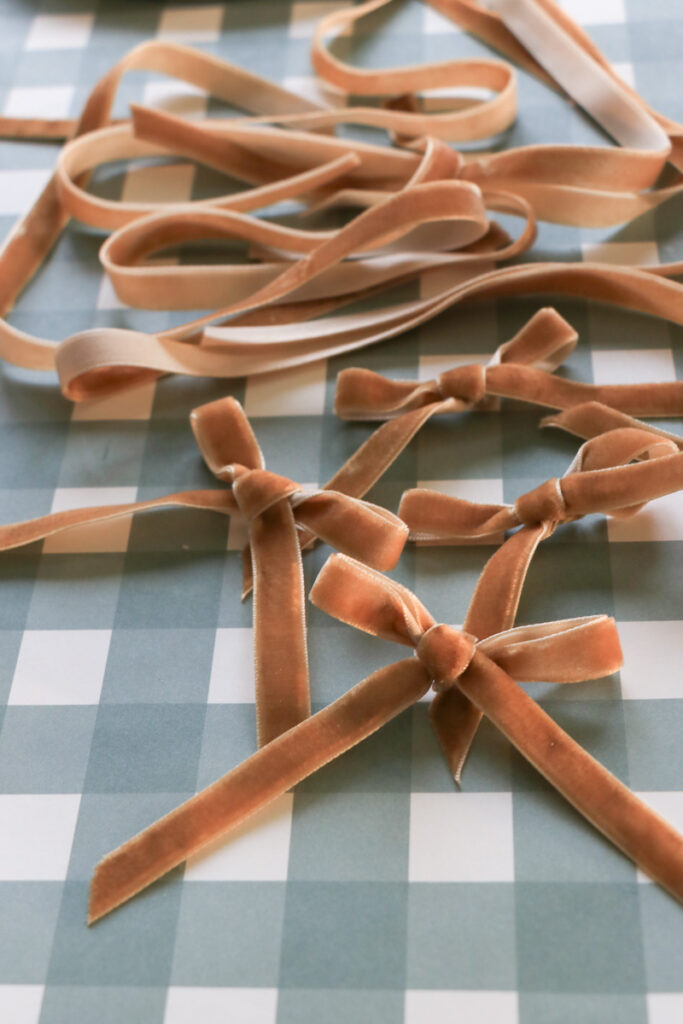 The sweater ornaments add whimsy and fun. I can't believe how cool they turned out.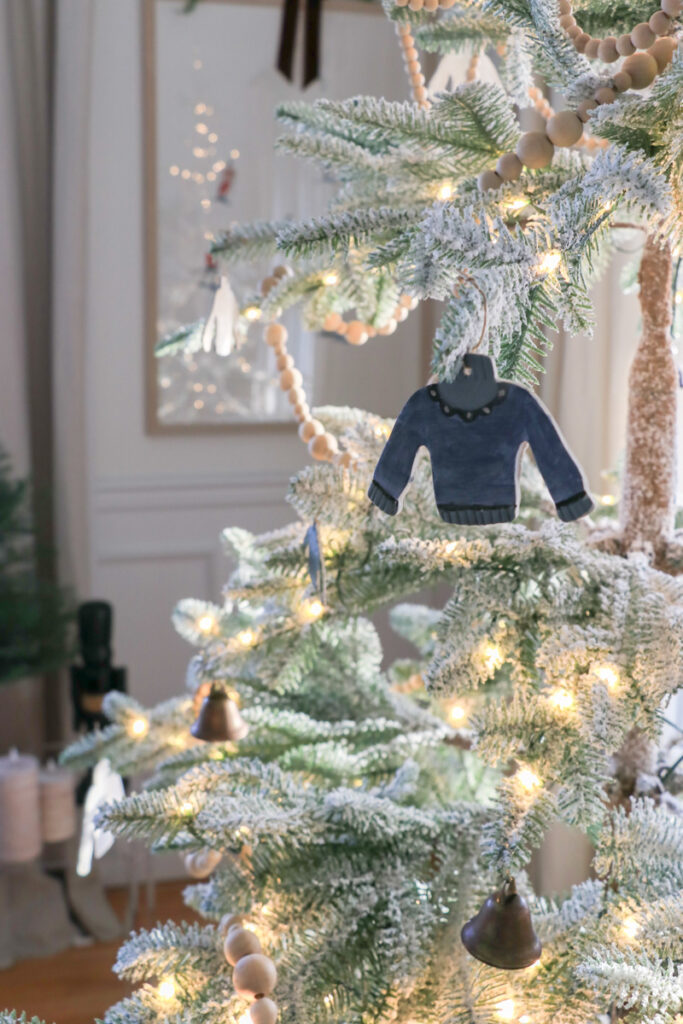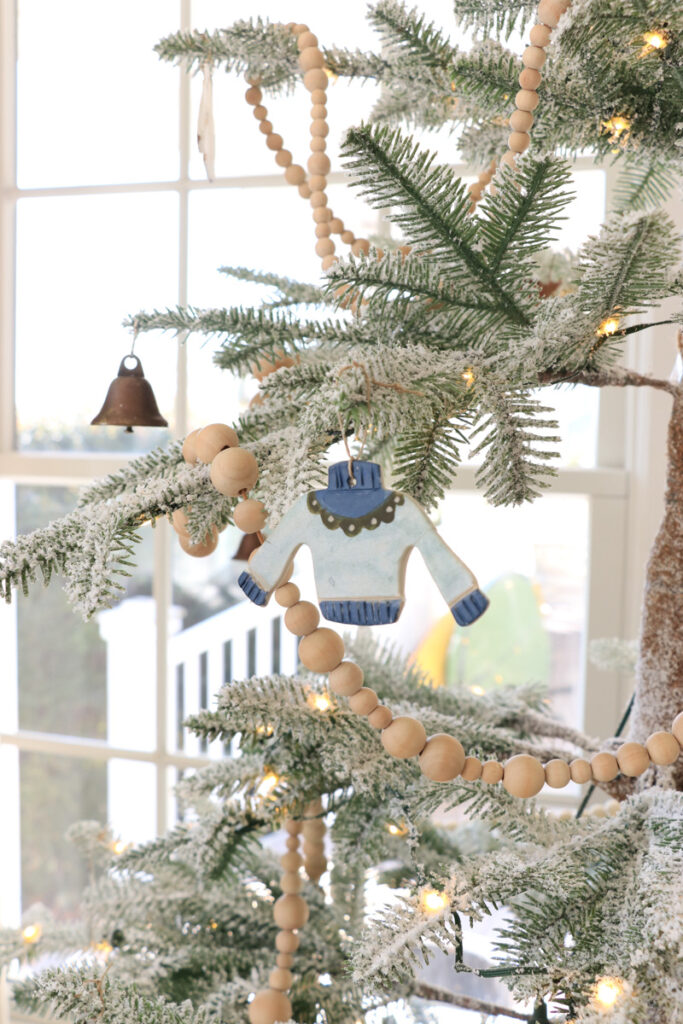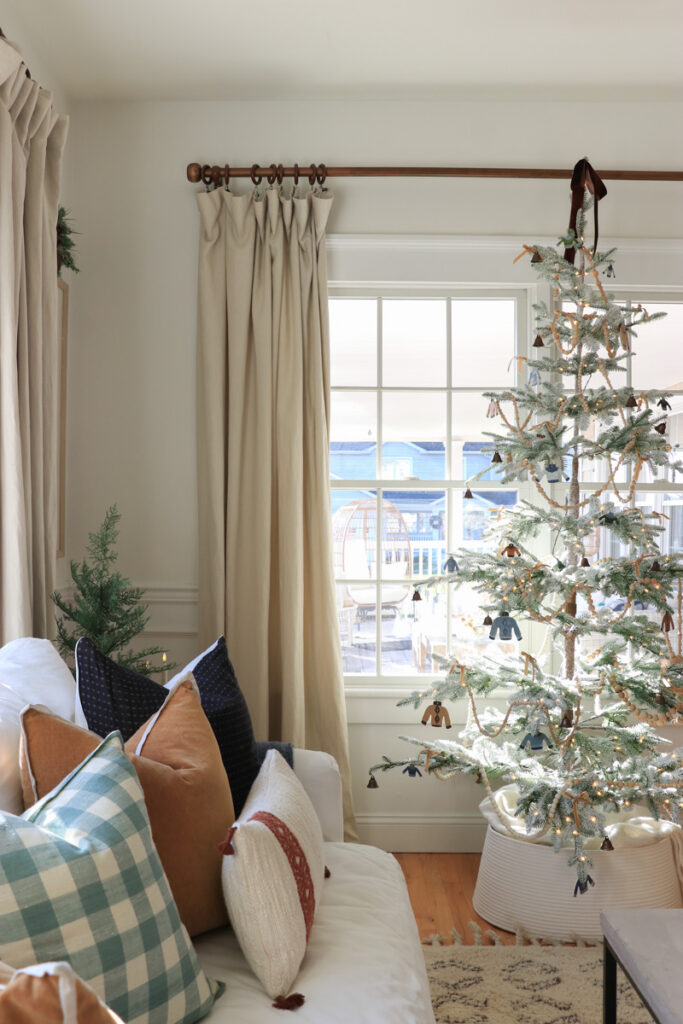 The swag above the art I made with THESE faux stems and THIS brown ribbon.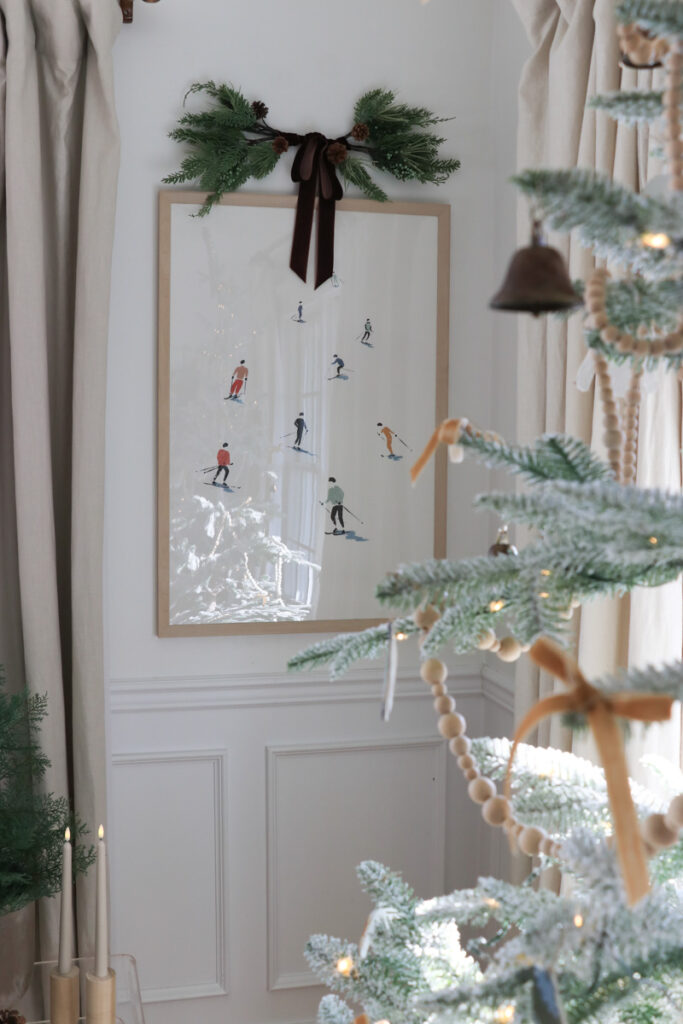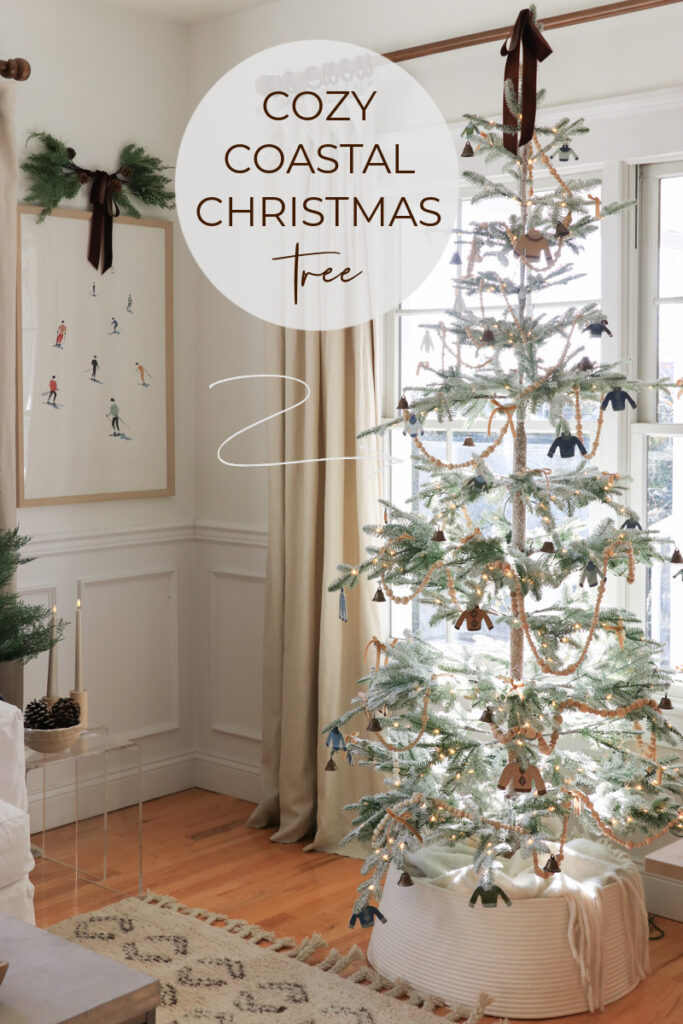 See the rest of the gorgeous Christmas trees below.

Casa Watkins Living // Zig & Company // The Happy Housie // Our Fifth House // Iris Nacole // Ginny Whimsy // Delineate Your Dwelling // Daly Digs // City Farmhouse
Have a happy day, friend!