DIY Christmas Bells-Lotus Flowers
The best ideas come to those who rack their brains to find a cheaper version of something they're obsessed with. Ha, maybe that's just me. I always work best under price pressure. I found these wicker bells on McGee and Co. and loved the natural feel of them since my theme this year is Coastal Niece. While I get the price, I didn't want to spend that on two bells for my Christmas mantel. I kept thinking there has to be a way to DIY Christmas bells that feel coastal and natural for a fraction of the cost.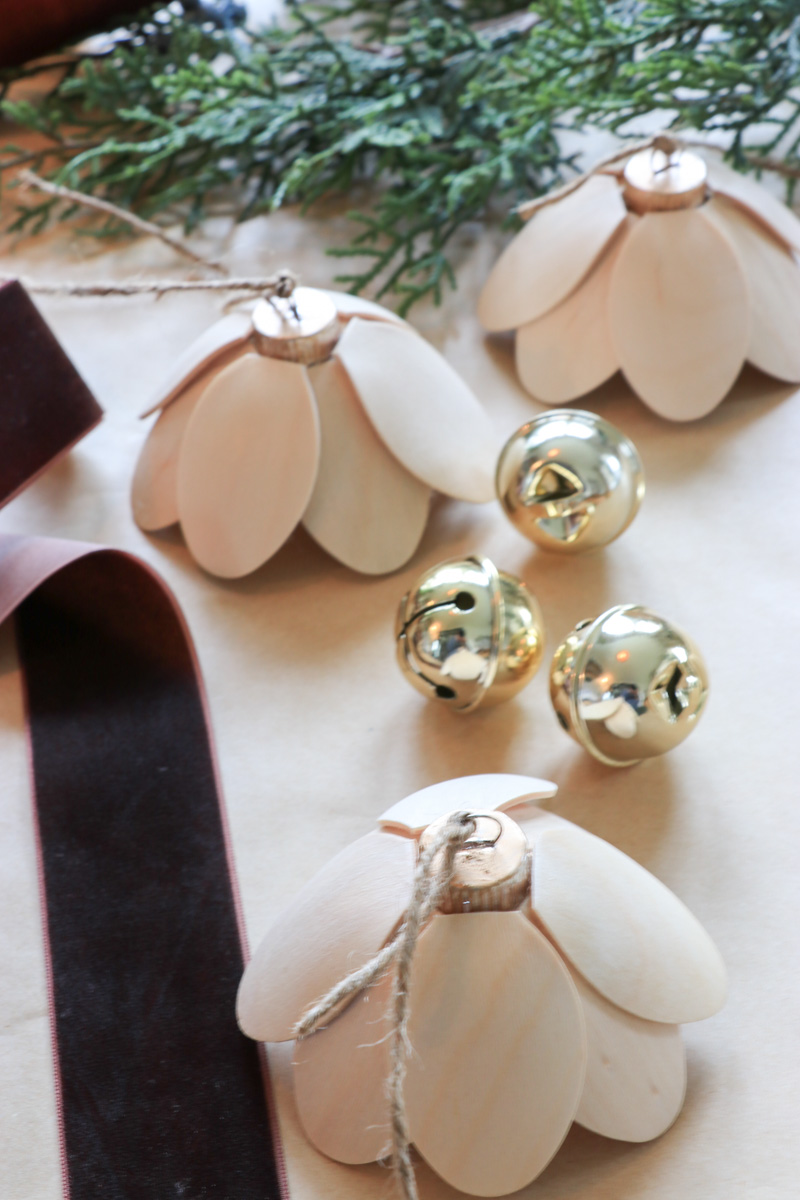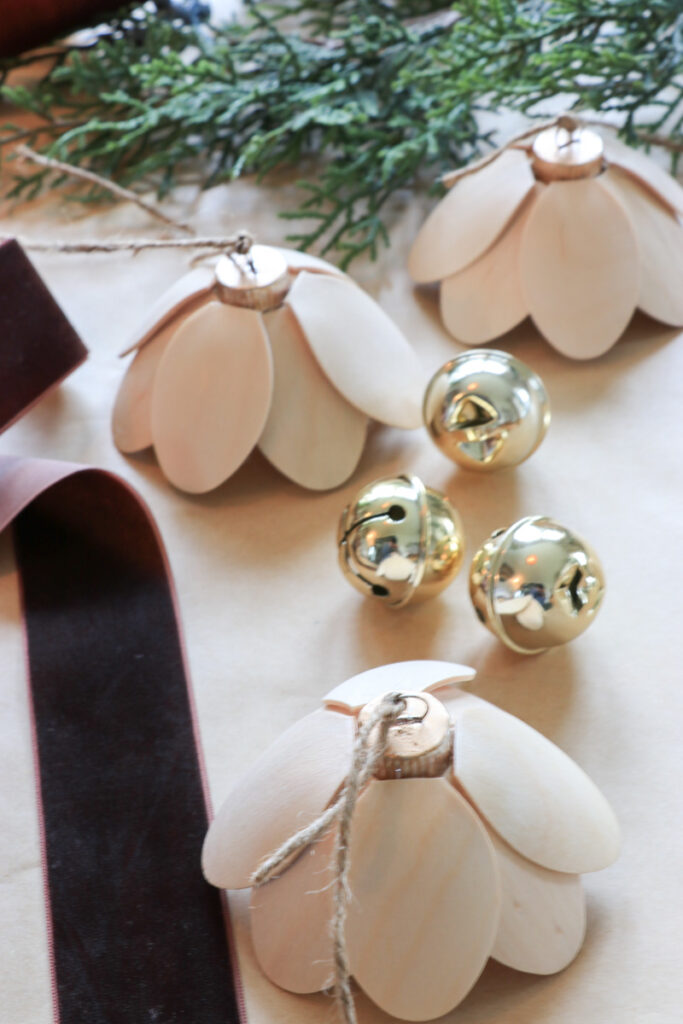 So, on a Sunday morning, before everyone got up, I started DIYing. I made bells from K-cups and jute, but they felt ordinary. I attached the tops of wooden spoons to the K-cups, and it was an epic fail. I knew I needed something more round. Then I spotted a round, plastic ornament off to the side and thought, ah-ha!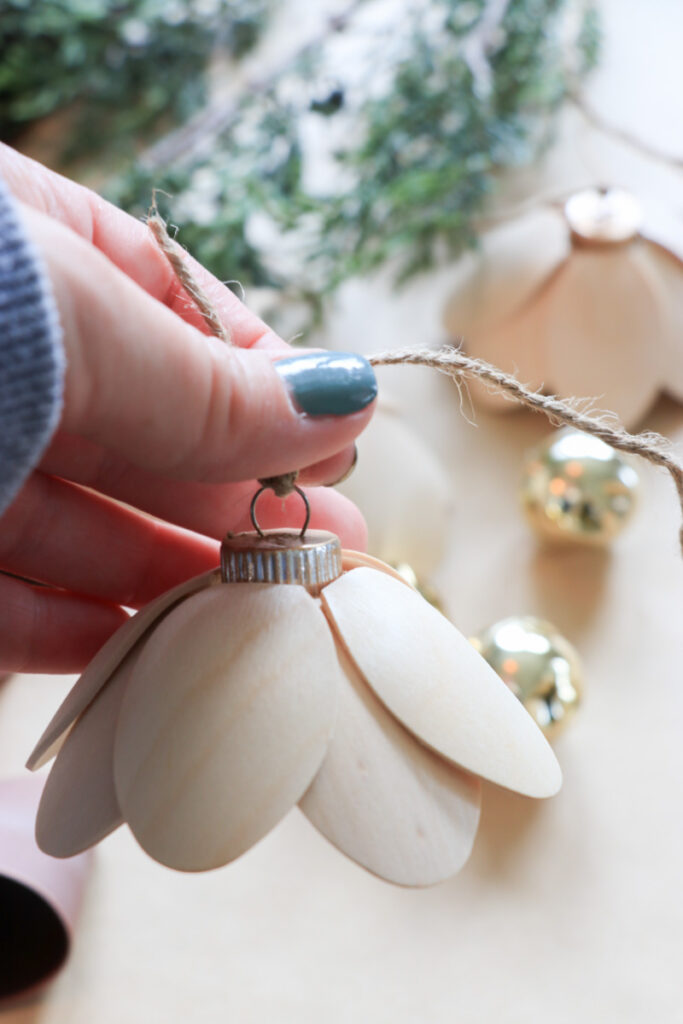 I'm going to walk you through how to make these; just know they're easy and fun to make. If I can do it, so can you. So, let's make DIY lotus bells together. For each bell, you'll need one round plastic ornament, one bell, 8 wooden spoons, Rub and Buff (optional), and jute for hanging.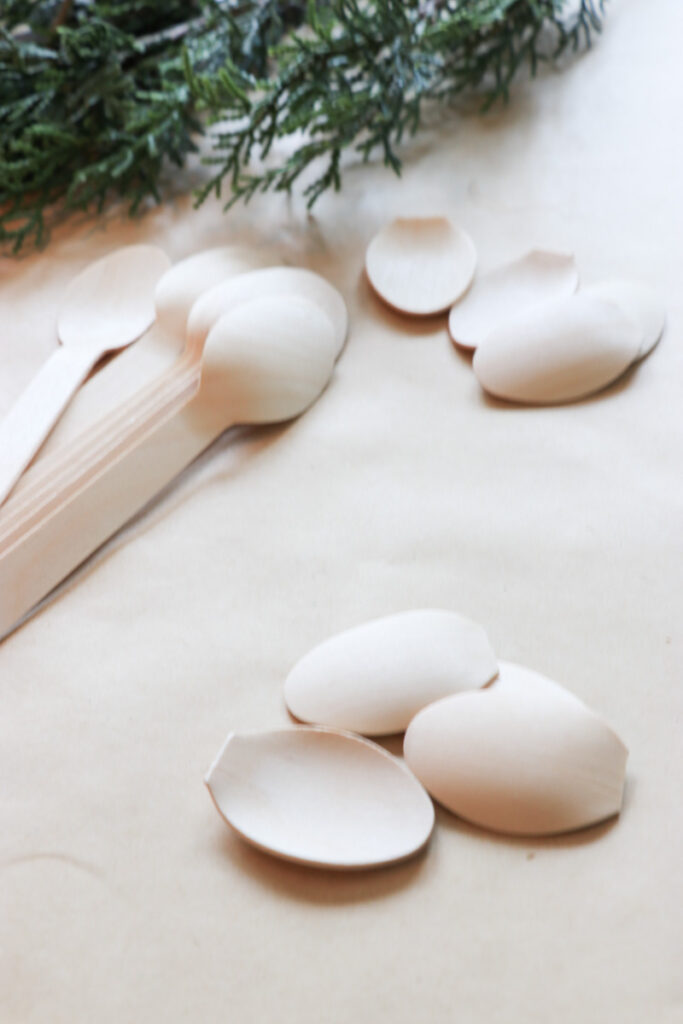 You'll cut the tops off 8 wooden spoons using gardening clippers or miter clippers. Then, cut the round ornament so that you keep the top part with the metal clasp.
Now, simply use a glue gun to attach them to the top. The first row has 4, leaving a small space in between. Then, the next row of 4 will be staggered.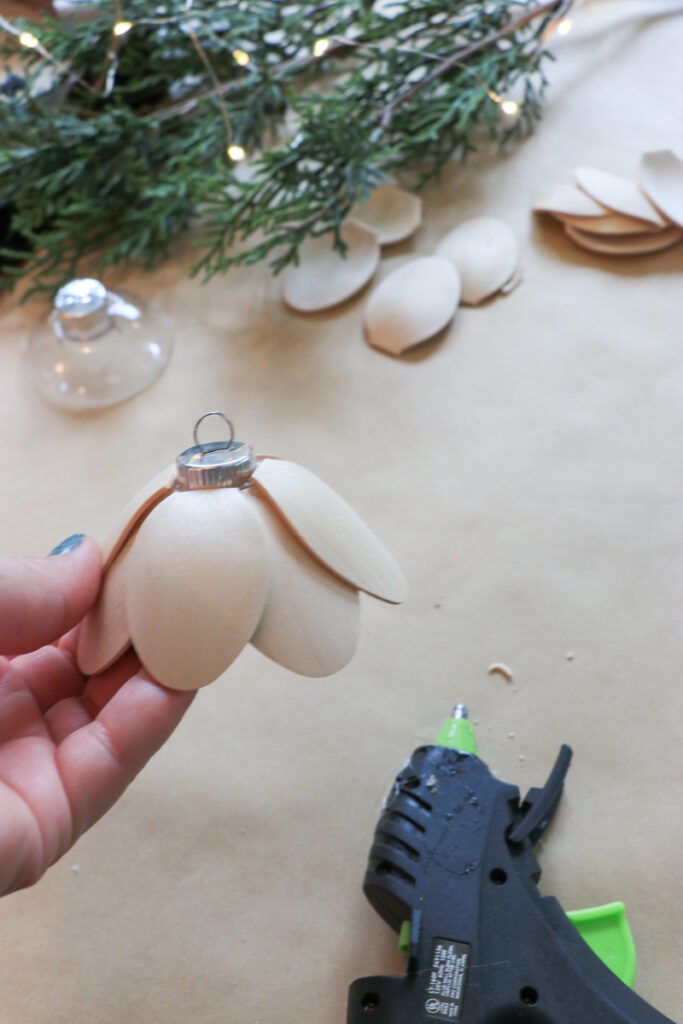 Next, you'll wipe, Rub, and Buff to the top of the metal clasp and add a bell with jute.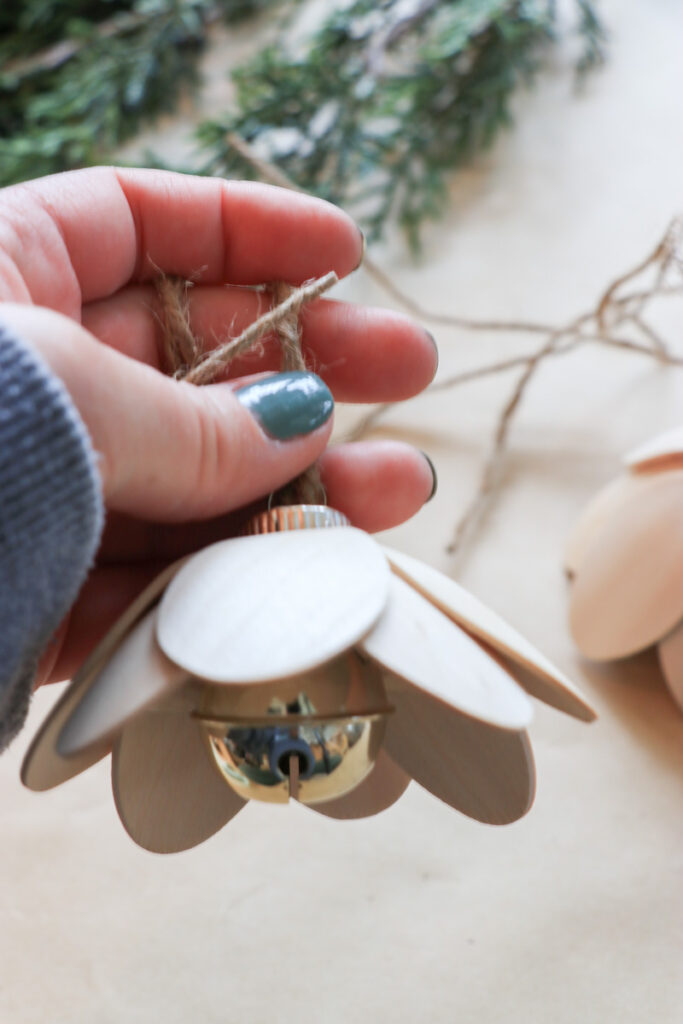 It's really that simple. And the bell really works. What do you think? Each one costs under $2 to make. You can't beat that! You can also make these and tie them to the tops of gifts as a personal ornament, add them to your tree, wreaths, or staircase.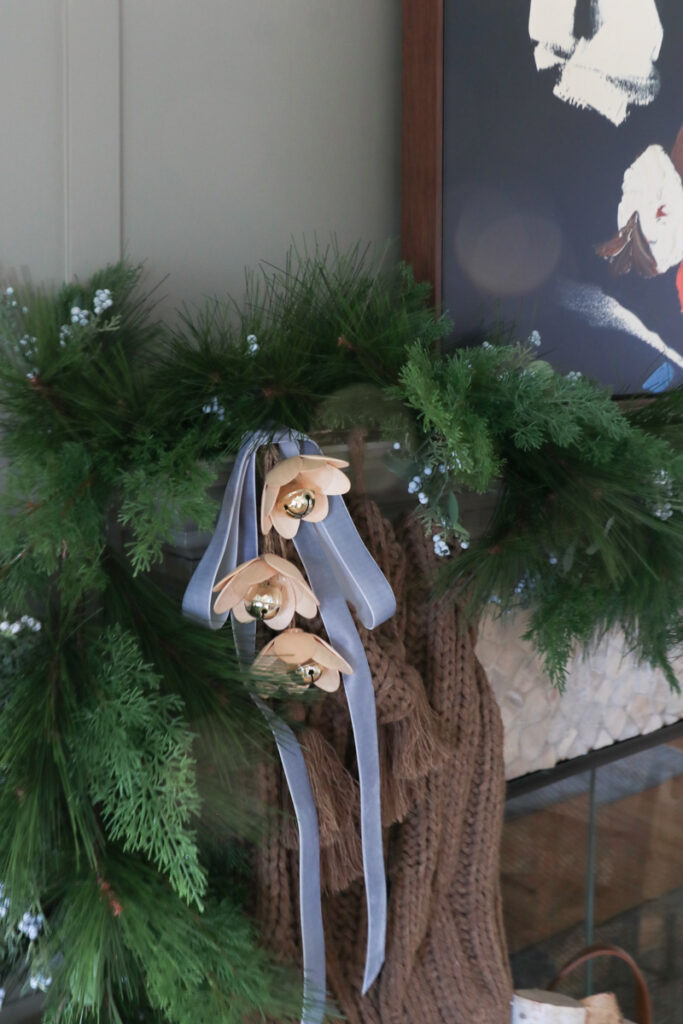 This post contains affiliate links.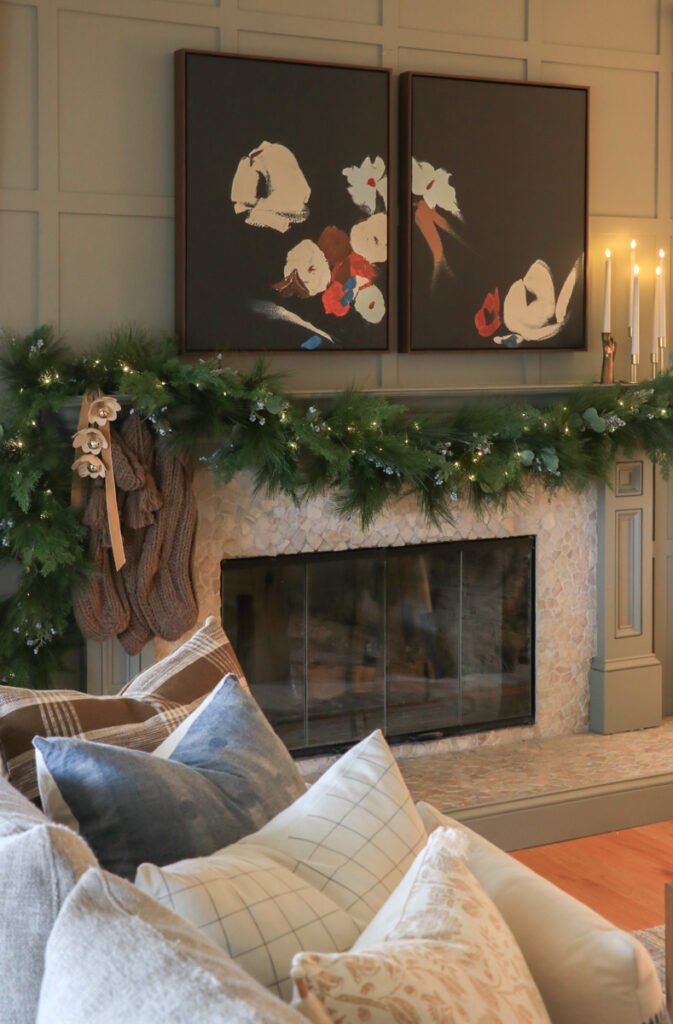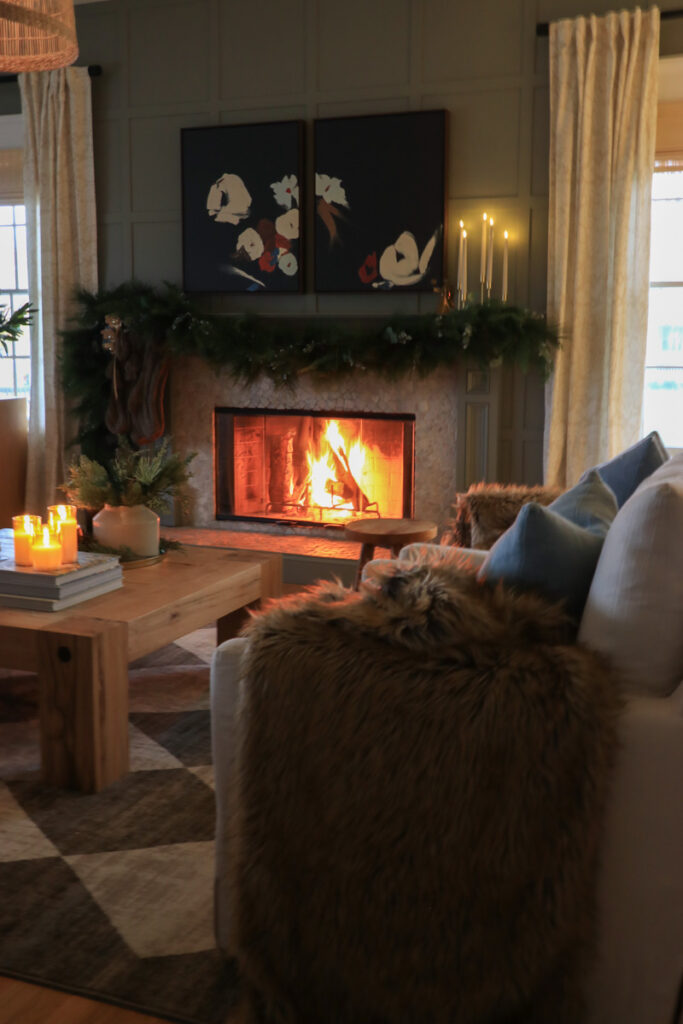 In case you missed my Cozy Mantel post, you catch up HERE. You can find the flameless tapers HERE. And gold candlesticks HERE. Questions? Drop them below. Have a happy day, friends!