5 Simple Cozy Christmas Mantel Ideas
I think we can all agree that the Christmas mantel is just as important as the Christmas tree. But how do we decorate it and make it a focal point without it being costly and overwhelming? Well, I've got you covered. This is my eleventh year sharing my holiday house tour, and through the years, I've learned a lot. Here are 5 simple, cozy Christmas mantel ideas to make decorating for the holidays fun again. The biggest thank you to Kristen from Ella Claire for organizing this fabulous group to share our cozy Christmas moments.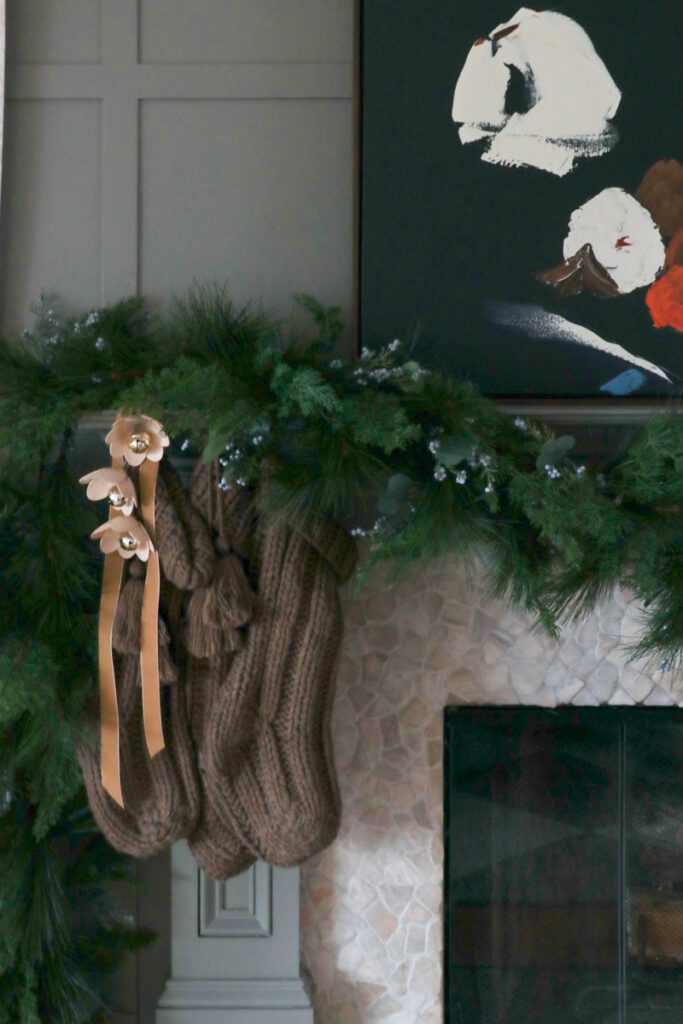 1. Create a focal point. You can reuse art, move things around, or buy a new piece. Keep in mind if you go for a more evergreen concept, you can use it throughout the year. If you are trying to keep costs down, wrap a piece you already have and tie a velvet or satin ribbon. A good rule of thumb is the art should be 2/3 of the width of the mantel. You can see previous mantels here, here, and here.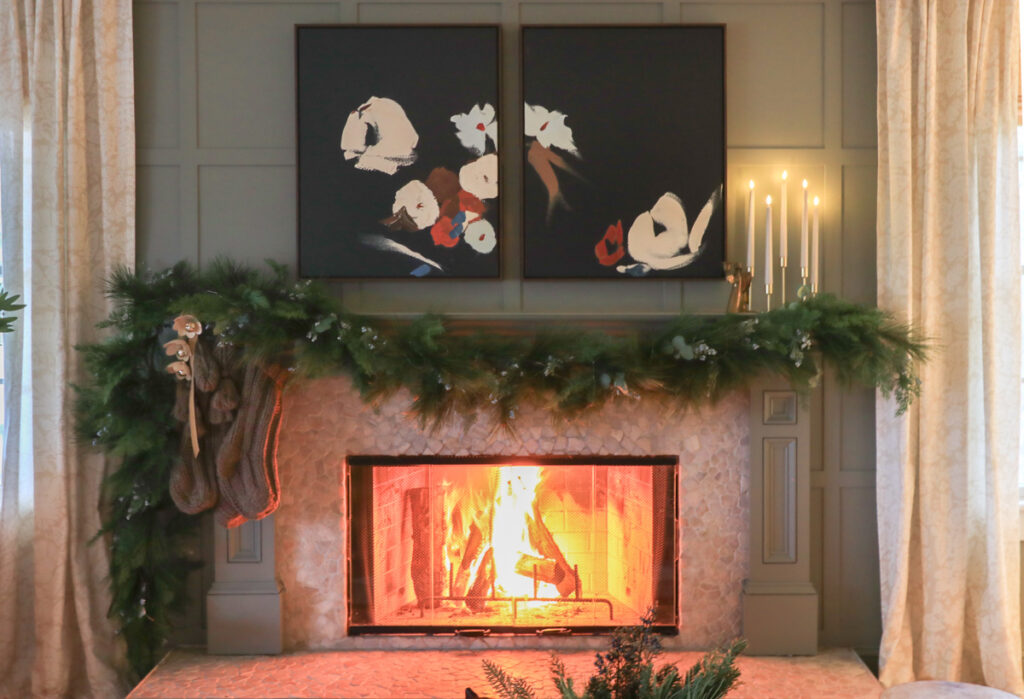 2. Layer your garland. Whether you go for faux or real, you want at least two layers of garland. My secret is I go in one direction with the bottom and the other direction with the top. And be sure to fluff! If you have already bought your garland and it has seen better days, just buy some realistic springs and give it some interest that way.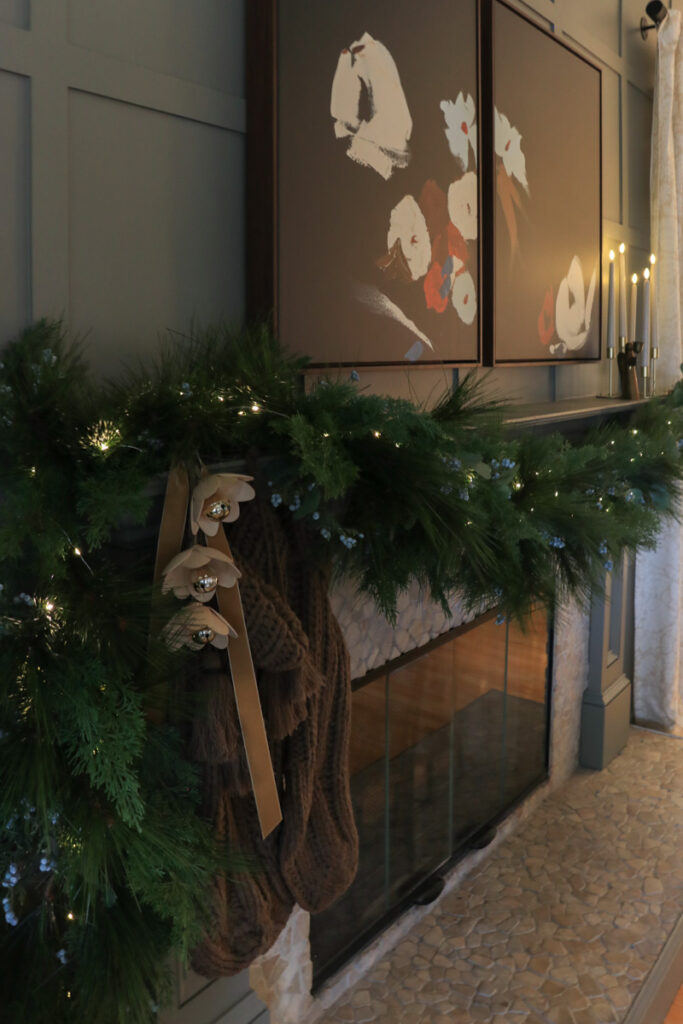 3. Add illumination! I can't stress this part enough. Use flameless taper candles if you want a classic look but want to be safe. This also gives your mantel some height to contrast with your art. Tuck some fairy lights into your garland for another layer of magic. And a roaring fire doesn't hurt. In addition, I added flameless glass pillars to the coffee table.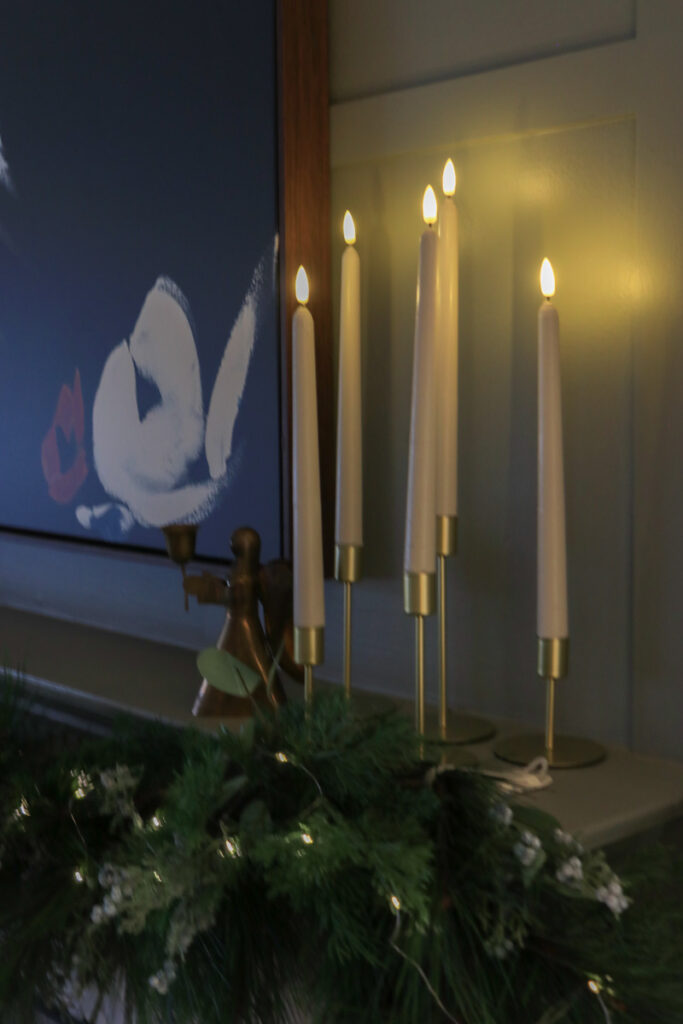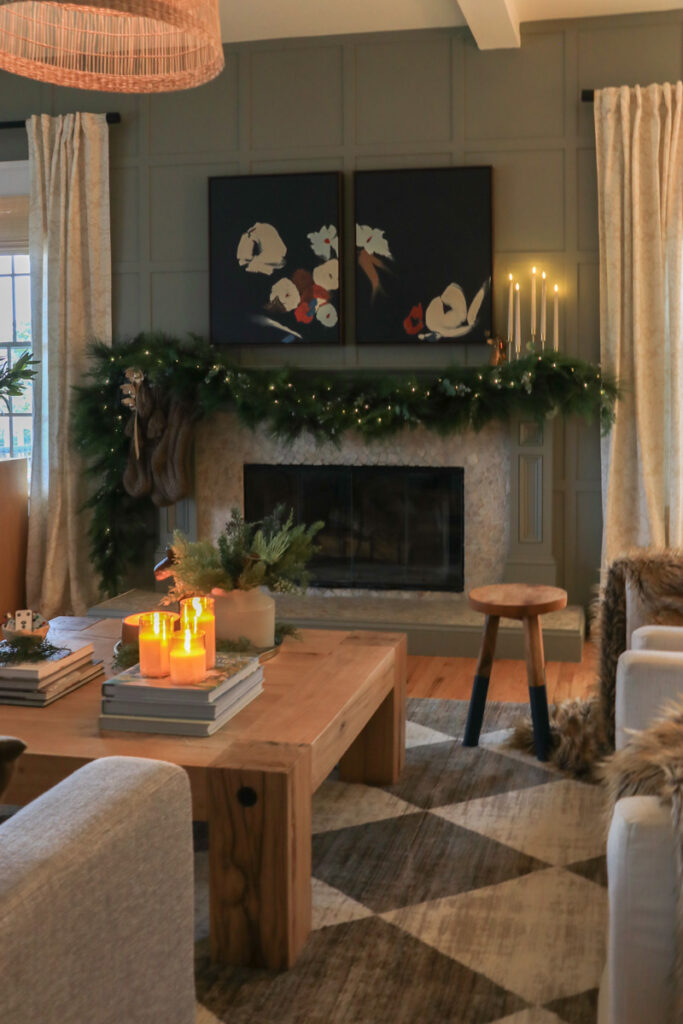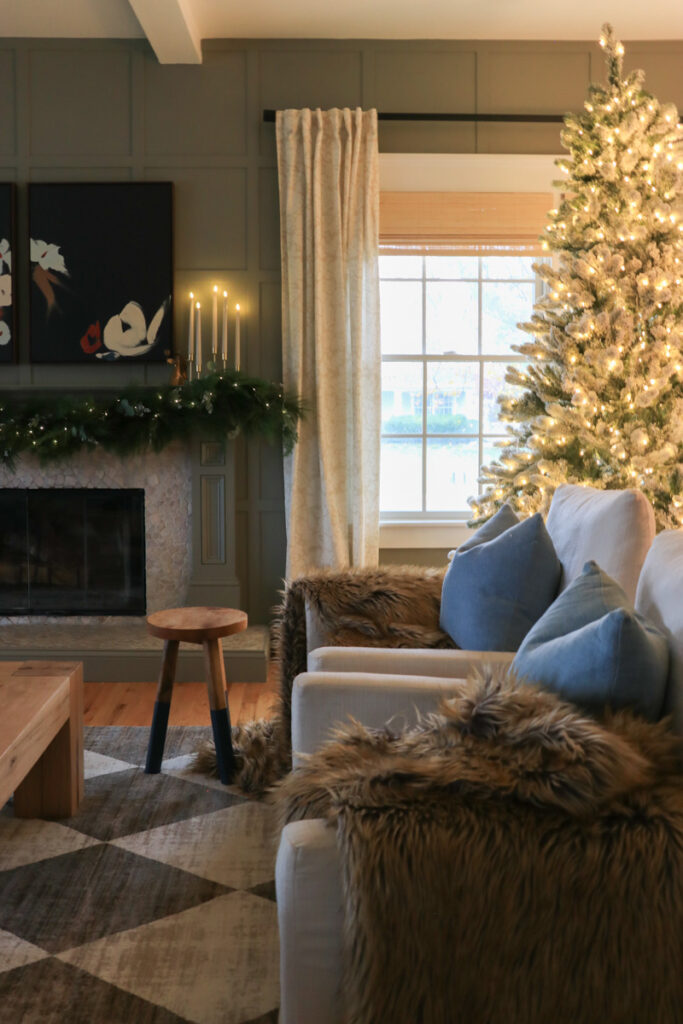 4. Every mantel needs something cozy. Think knit, velvet, sherpa, or boucle. And the easiest way to add that is with stockings. If you are reusing your old ones, maybe add a ribbon for some texture.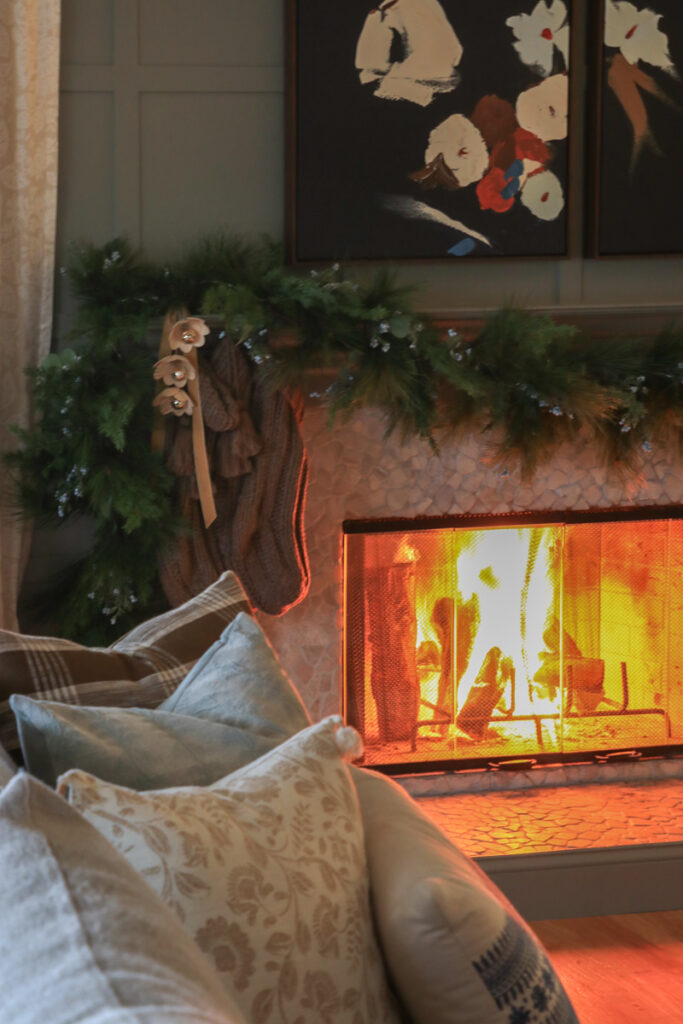 5. Add interest with bells or an ornament. I used bells last year, and this year I made these lotus bells which I will share this week. In the meantime, you can watch this tutorial.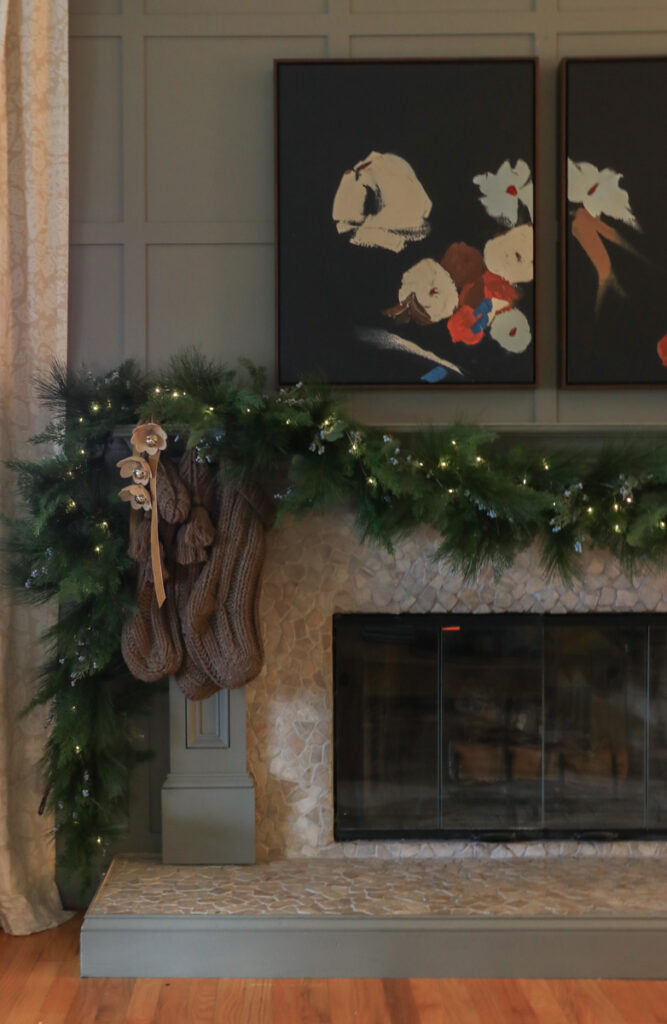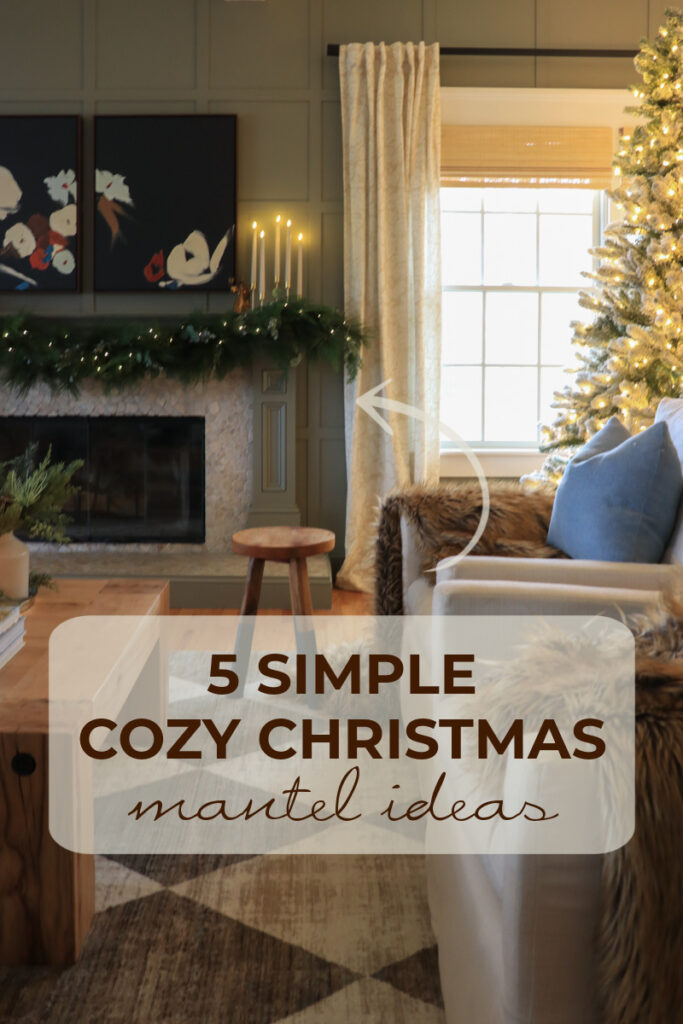 This post contains affiliate links.
You can shop the post below.

Free Printable Window Christmas Village by Ella Claire & Co. | Cozy Tabletop Mushroom Christmas Tree by Handmade Farmhouse | How To Bring Warmth And Coziness To Your Kitchen This Christmas Season by Zevy Joy
Cozy Christmas by French Country Cottage | 5 Cozy Christmas Mantel Ideas by City Farmhouse | How to create ambiance around your Christmas Tree by Craftberry Bush
Have a happy day, friend!