Aspen Inspired Holiday Housewalk
Hello and welcome to my Christmas house tour! This year's Holiday Housewalk is inspired by my time, as well as my husband's time, in Aspen, Colorado. If you are coming from Craftberry Bush I'm so glad you stopped by and continued the tour! The much anticipated Holiday Housewalk began on Monday with an incredible parade of homes. If you missed anything, you can always go back to the beginning. Thank you to Jen for hosting this festive and magical event.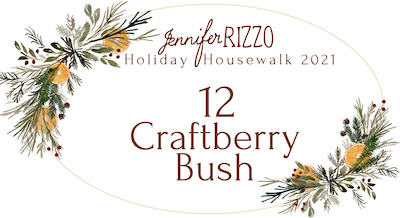 My husband lived in Aspen for 7 years before we met and while we were dating. Lucky for me, I got to visit and when we moved to the Denver area we went back often. It's one of my favorite places on earth. I always preferred the spring/summer, while John favored the winter months.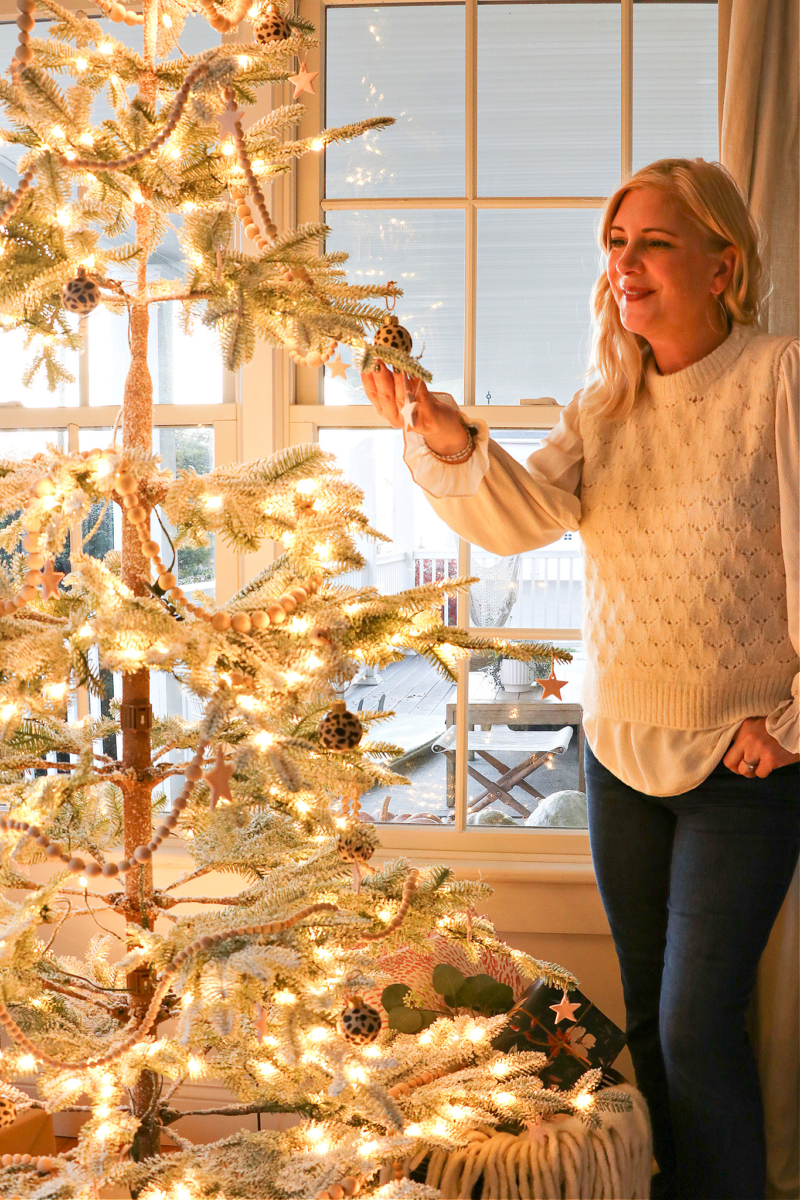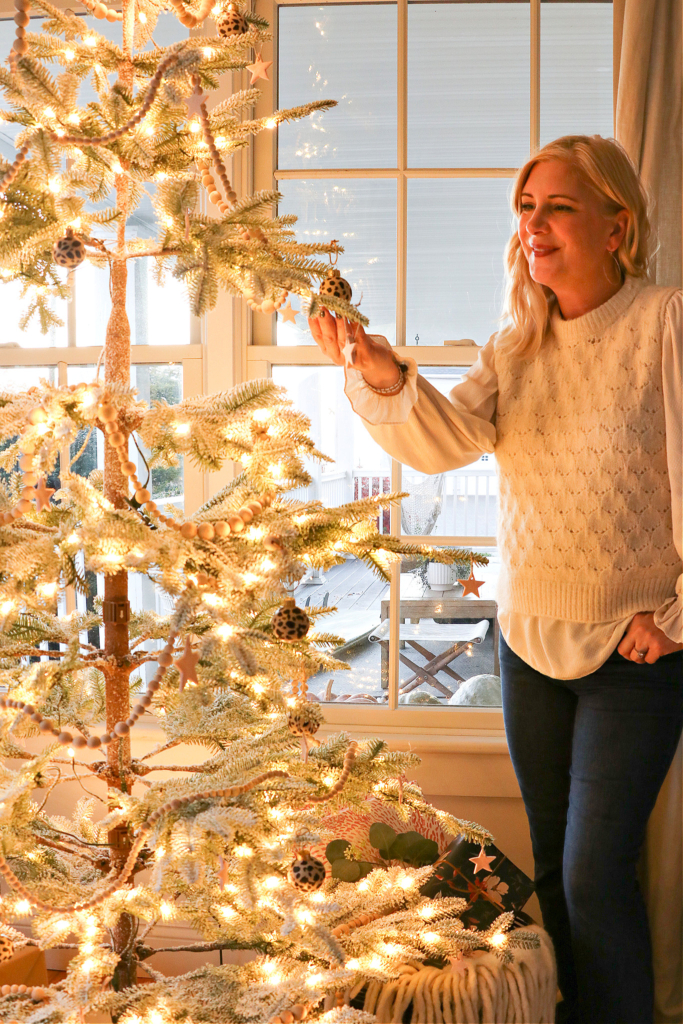 After making the Aspen Inspired Holiday Board I decided I would make the den my muse and the family room John's.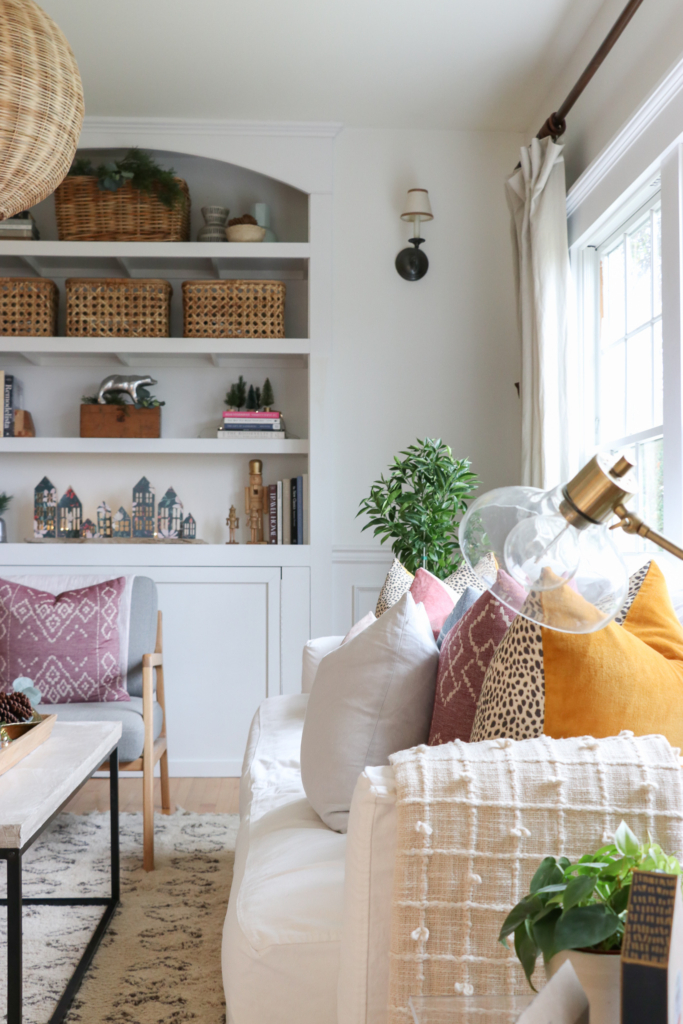 My best recollections of Aspen are bike riding through paths surrounded by wildflowers. When I saw this gift paper I knew I had to use it somewhere.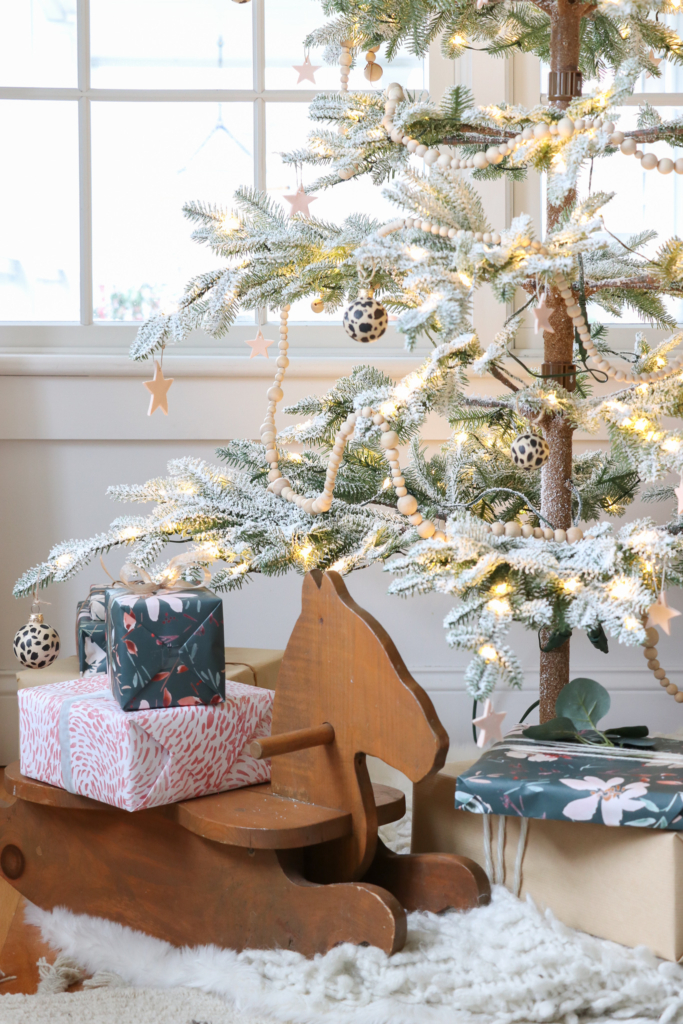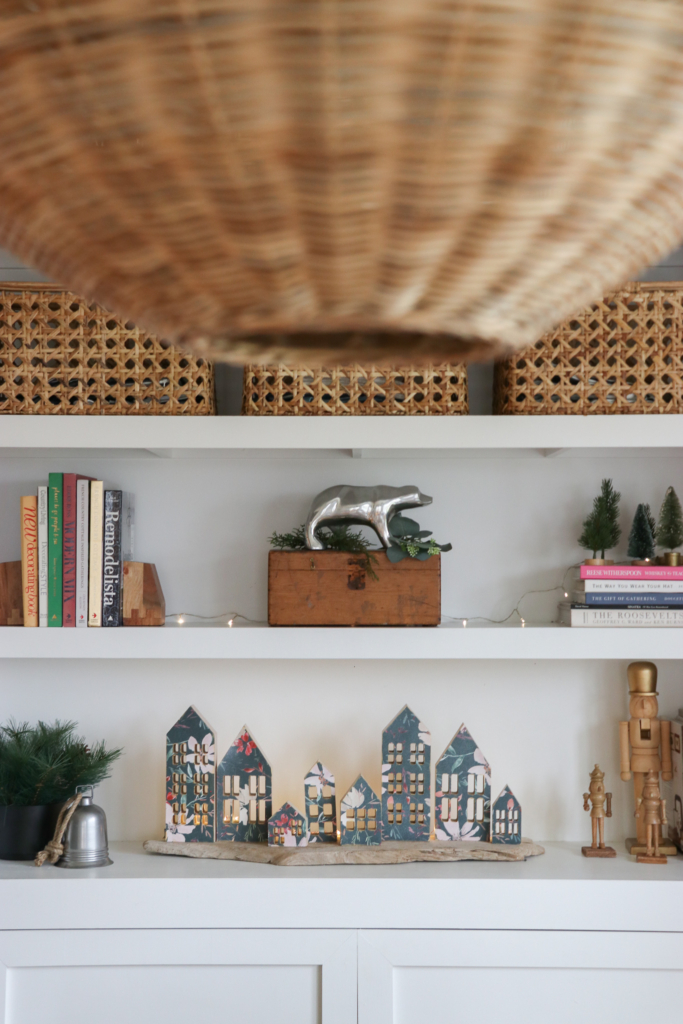 This may be old school and date me but I love decoupage. So, I thought what better what to incorporate my love of flowers than to make a Botanical Christmas Village.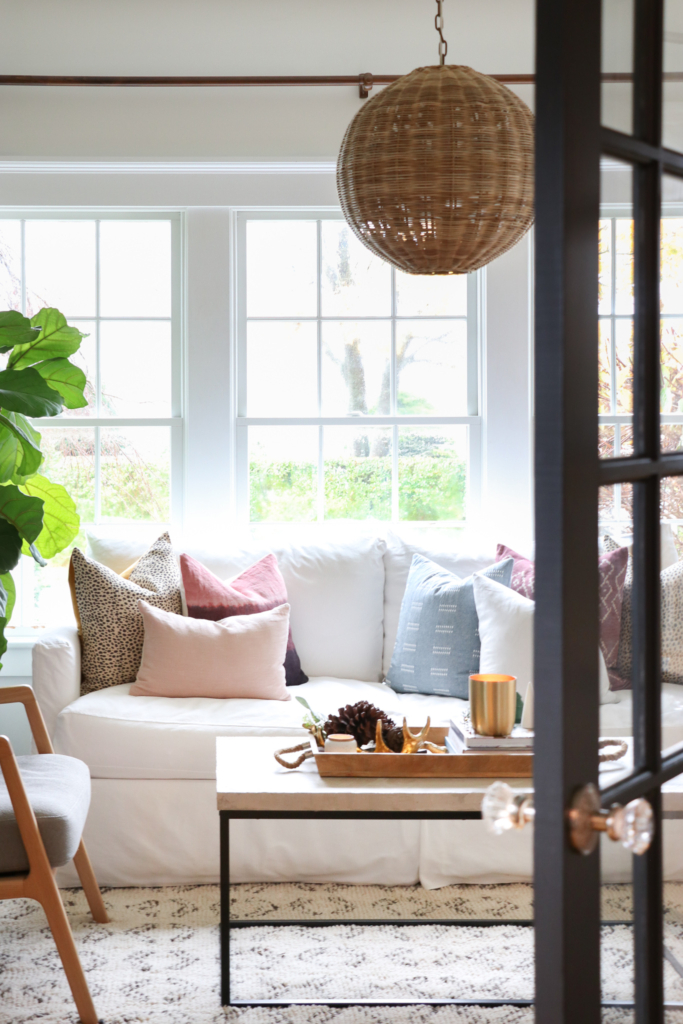 Did you notice anything different? I painted my French doors black. I love the change and do not regret it!
The Christmas tree is simply decorated with a few DIY ornaments. It's the Frosted Alpine Balsam Fir from Balsam Hill.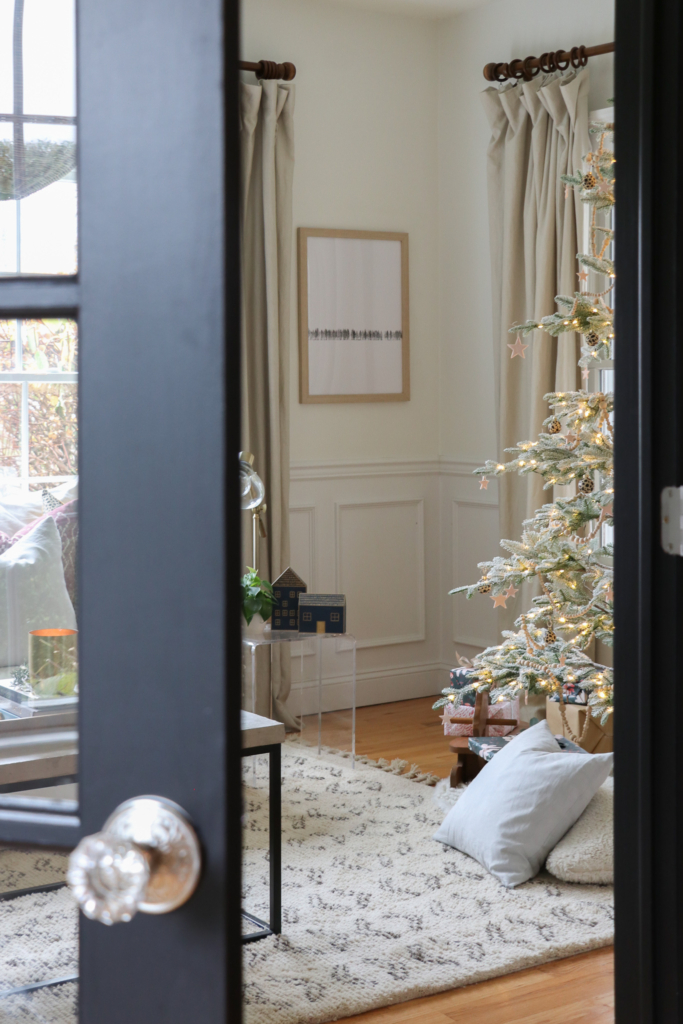 The row of spruce trees in the snow is a download from Etsy.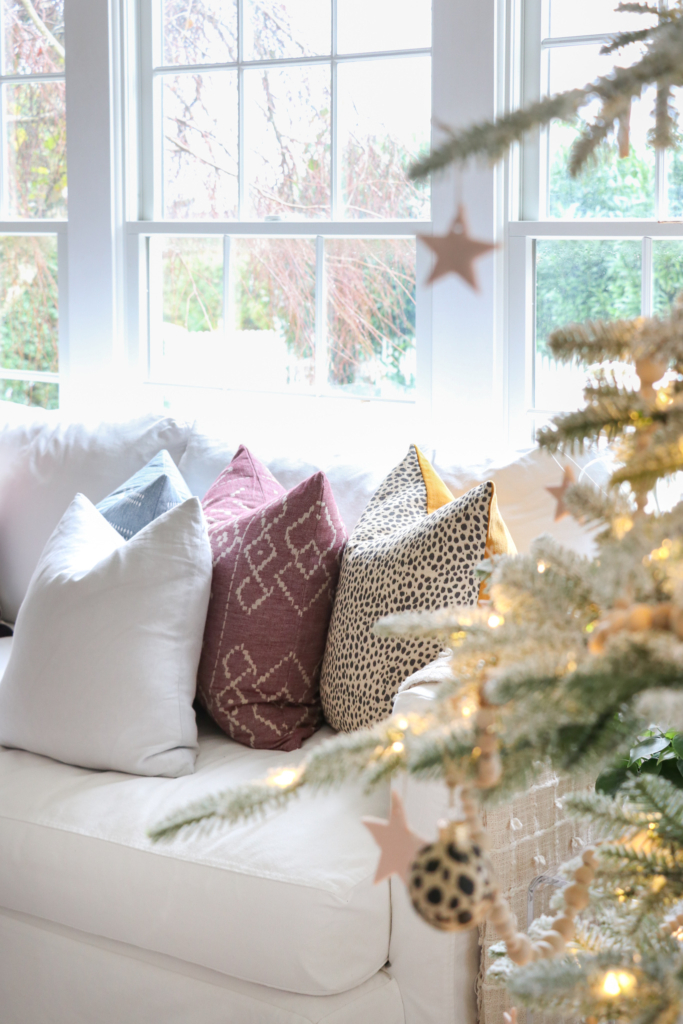 The pillows are from Target and CB2, you can find them in the shop the post below. I made the DIY cheetah ornaments, as well as the blush clay star ones.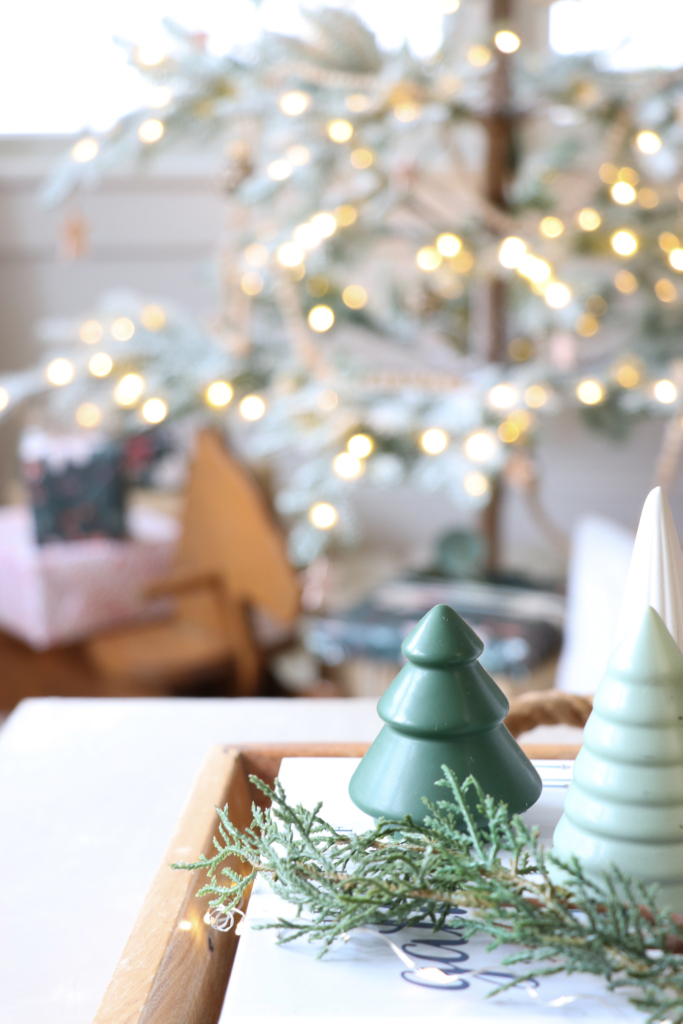 The petite Christmas trees are from the dollar section at Target.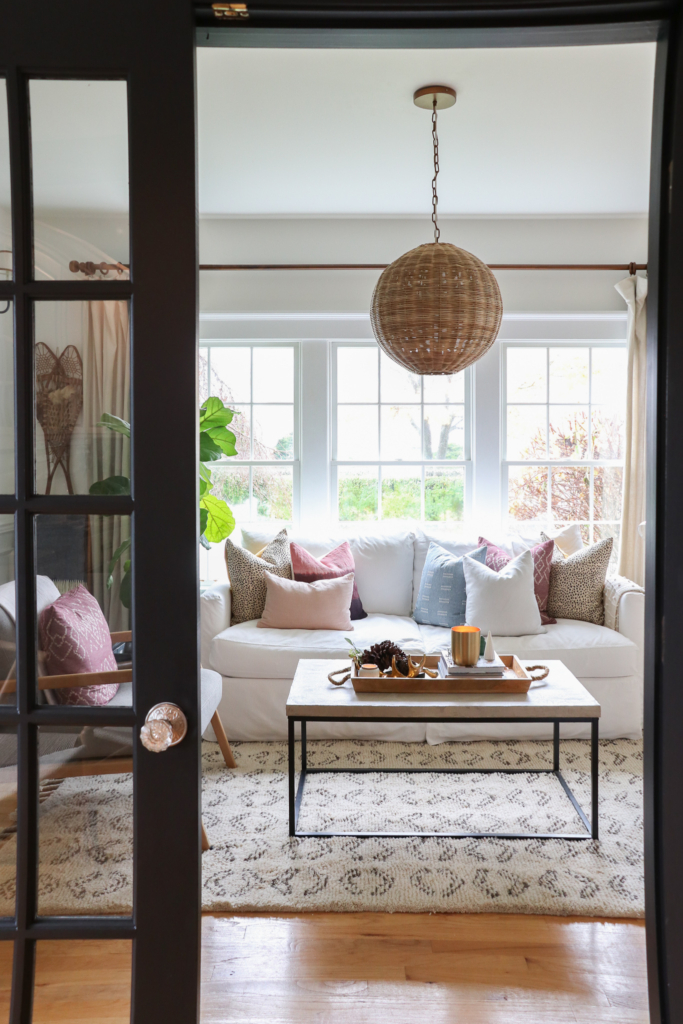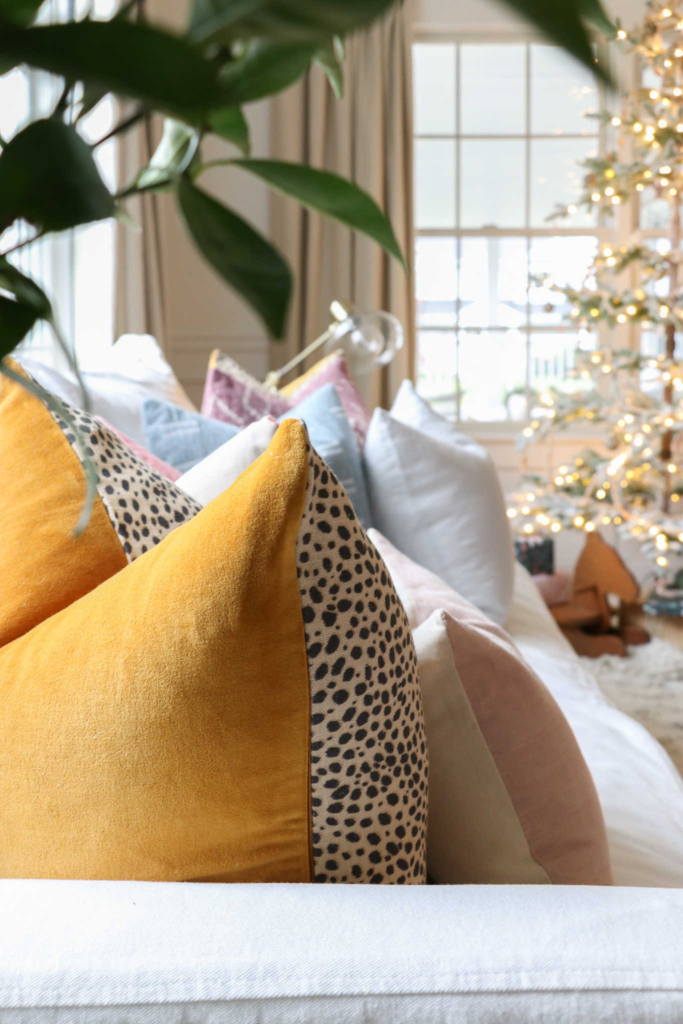 I'm loving the soft hues and textures together. I know it's not your typical Christmas palette but I do enjoy changing it up.
I also made these Anthropologie Inspired Christmas Houses for $3 each.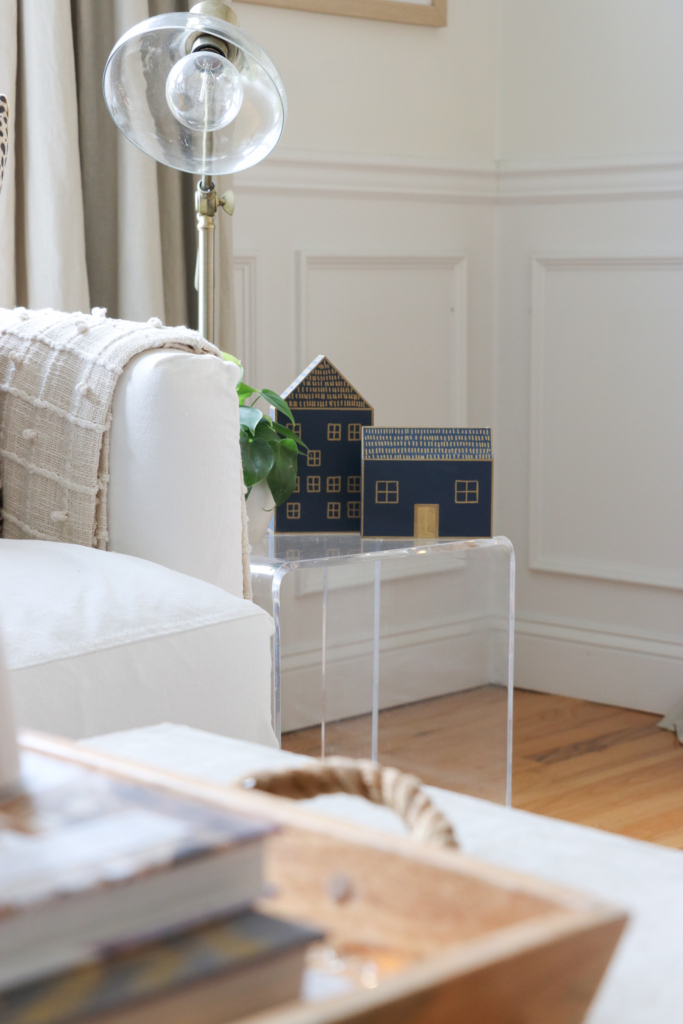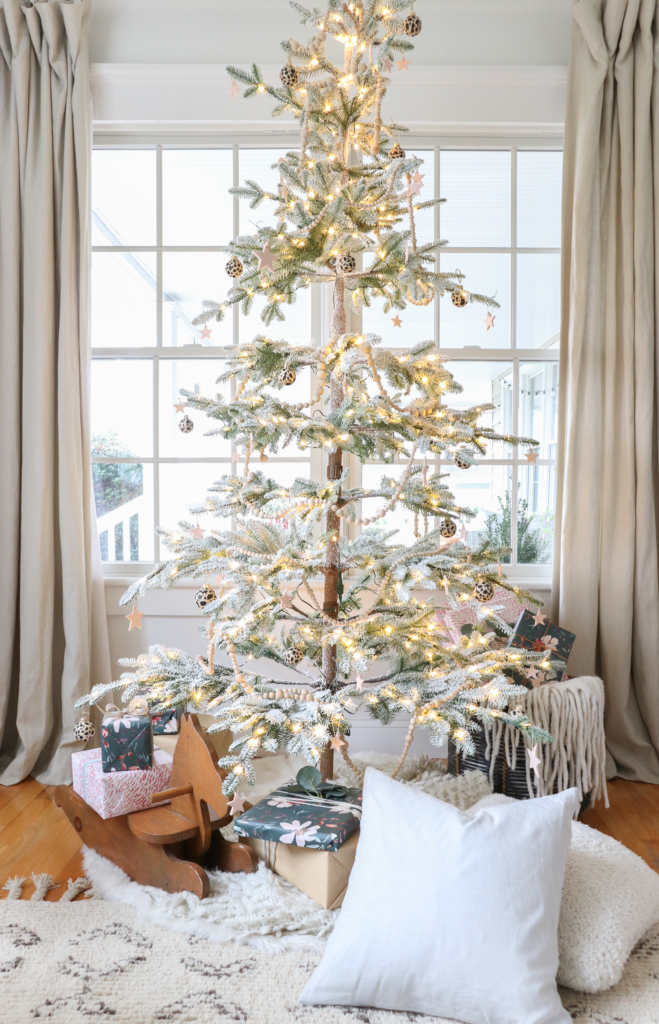 You can shop the look below…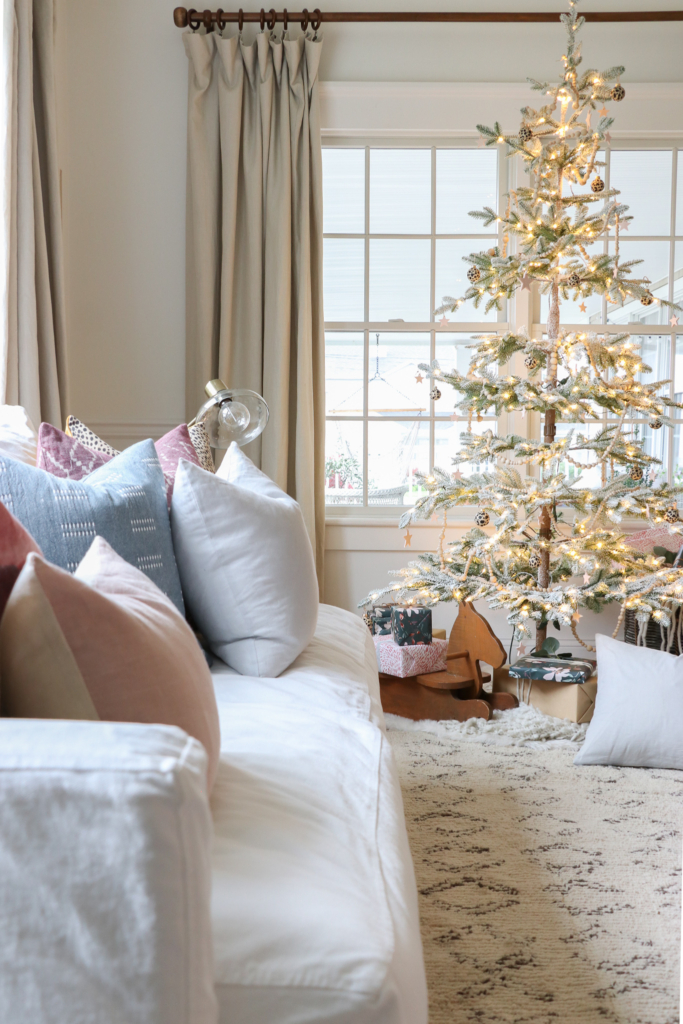 The rug is from Studio McGee at Target. It's the Hawthorne. It's cozy, neutral and very well made.
Welcome to the ski chalet! Our family room is inspired by John's love of skiing and the mountains. He actually took that picture above the fireplace and I had it blown up. It's one of my most favorite projects because it's so meaningful.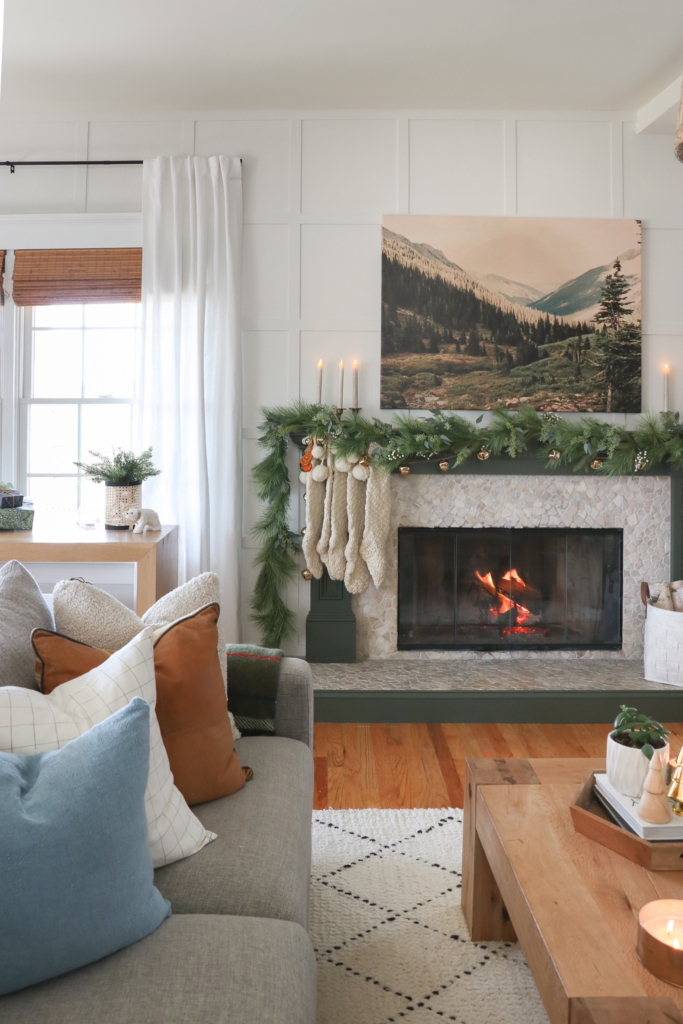 The garland is faux with a few sprigs thrown in. You can find my mantle details HERE.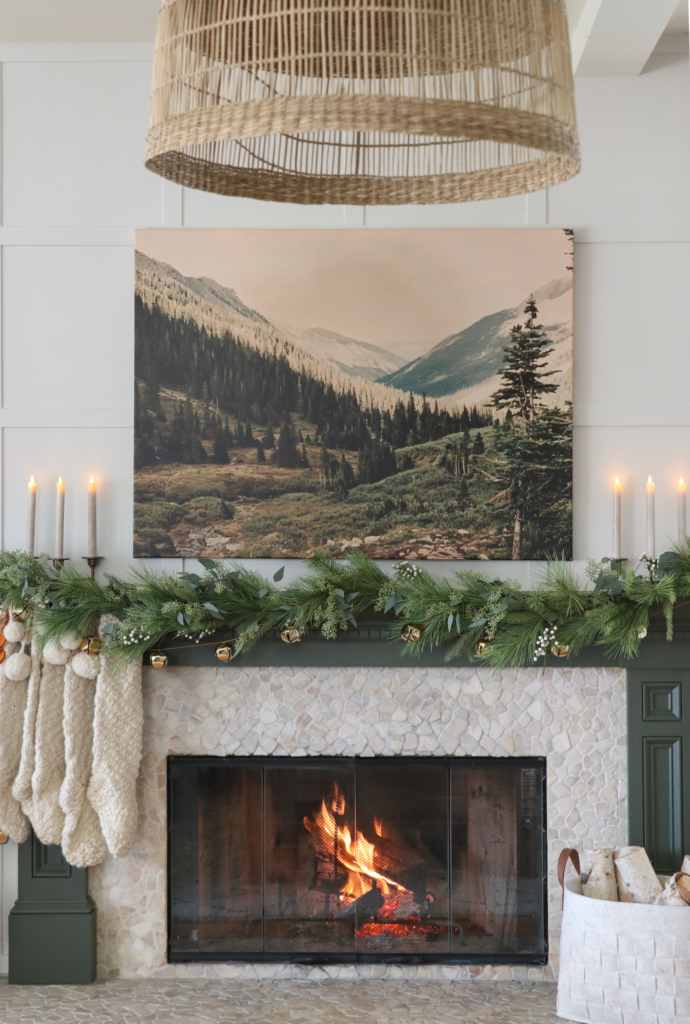 The rattan pendant is a sneaky DIY and has no electricity.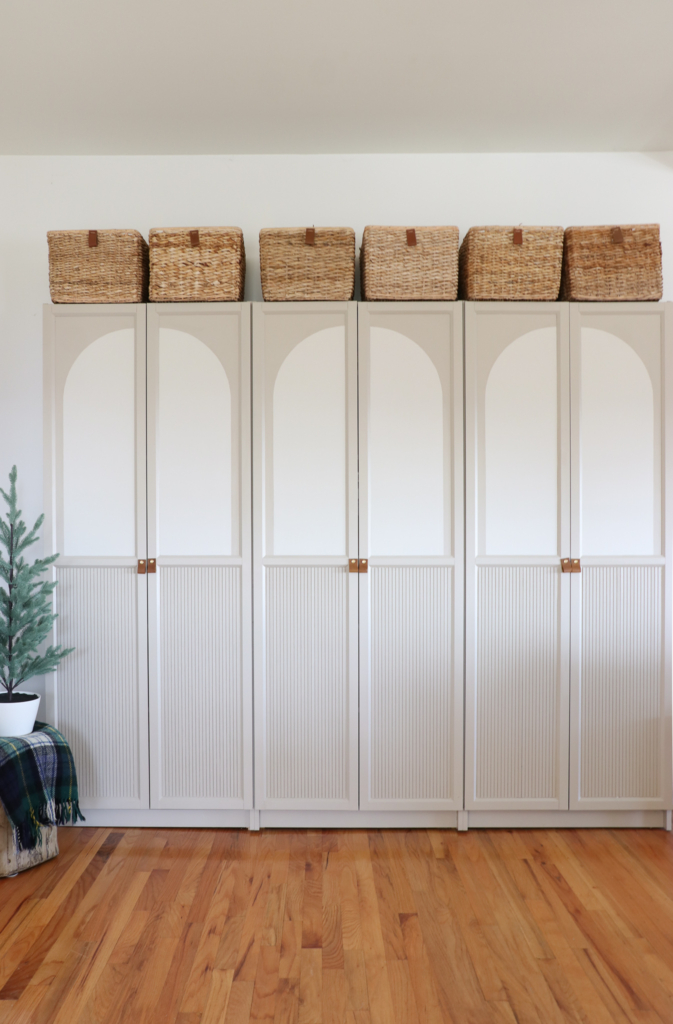 Ahh… Billy, you get me every time! Remember this Billy Bookcase Hack? Well, I turned it into an arch cabinet with fluted doors.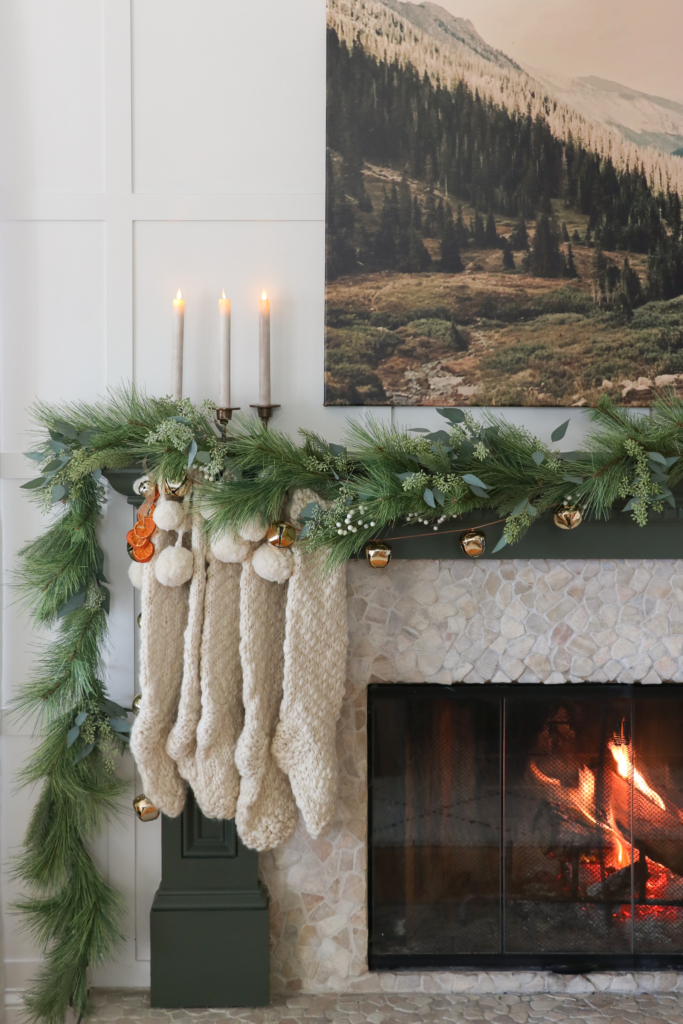 The tapers are LED from Amazon and I love that they are 100% safe. While I love tapers, I don't love how nervous I get while they are lit.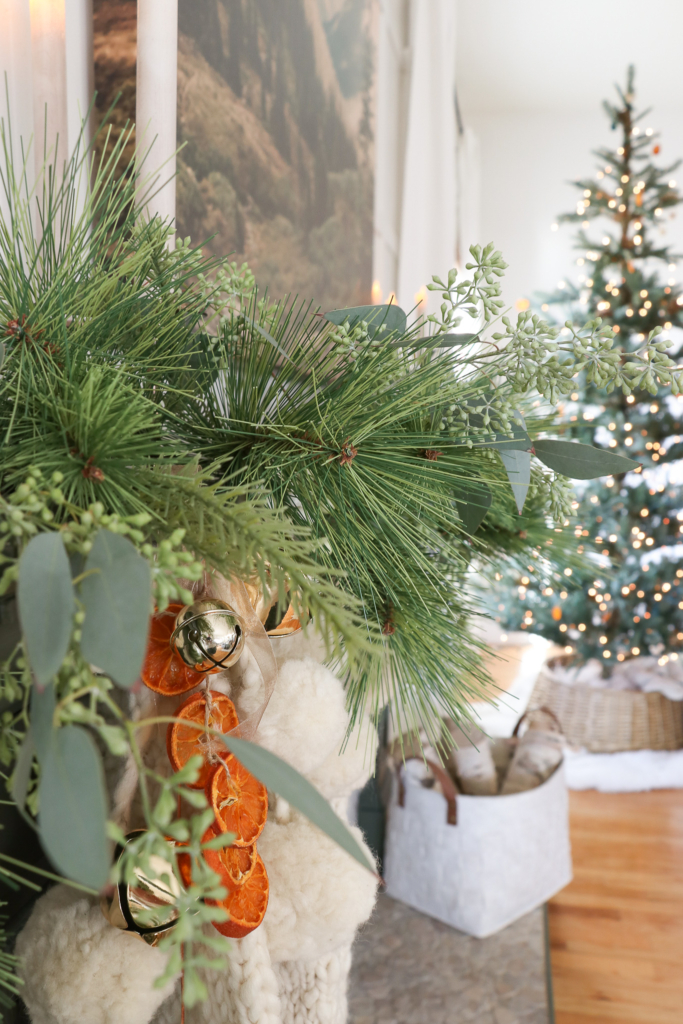 I also tried my hand at drying orange and grapefruit slices this year. Nothing like an old tradition to add some interest.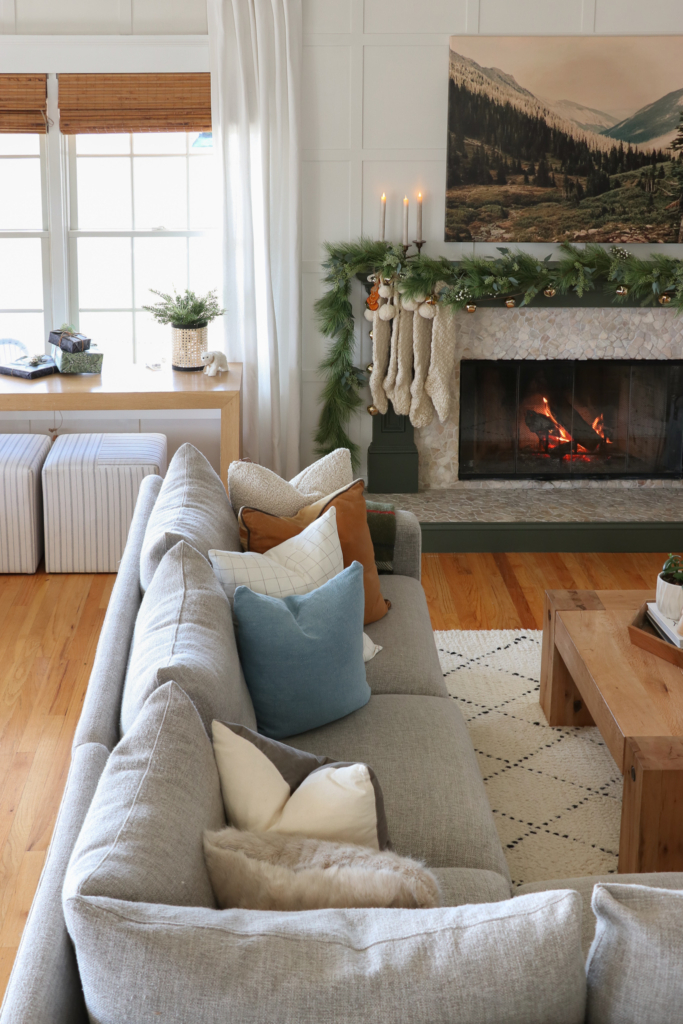 The sectional is from Interior Define, it's the Sloan in pebble weave. It has held up great!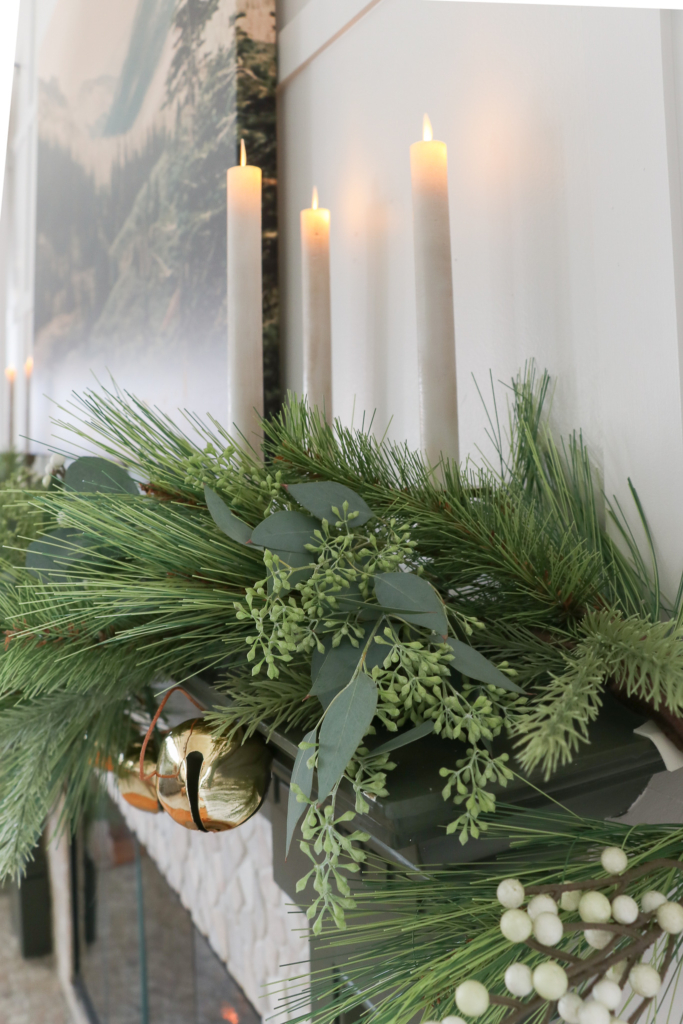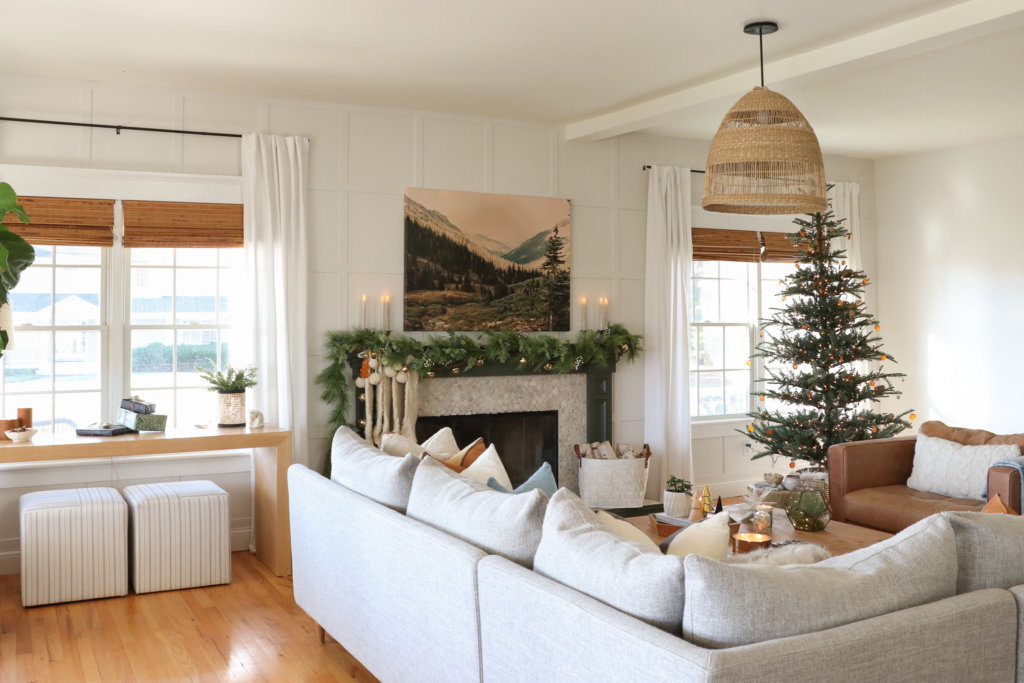 I am loving bells this year! Check out this fun DIY I did using toilet paper! Yes, you heard right. You're probably curious now.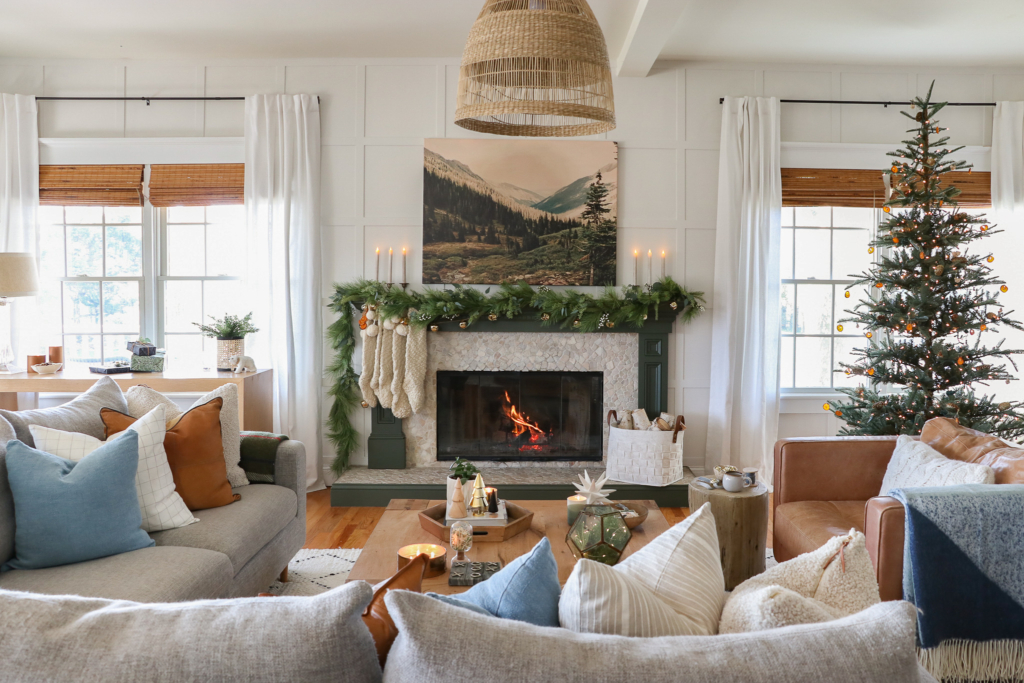 You can always find Denver lounging on the tops of my cushions. If he wasn't so sweet and cute I'd be mad but how could I, look at him.
You can find the batten board tutorial HERE.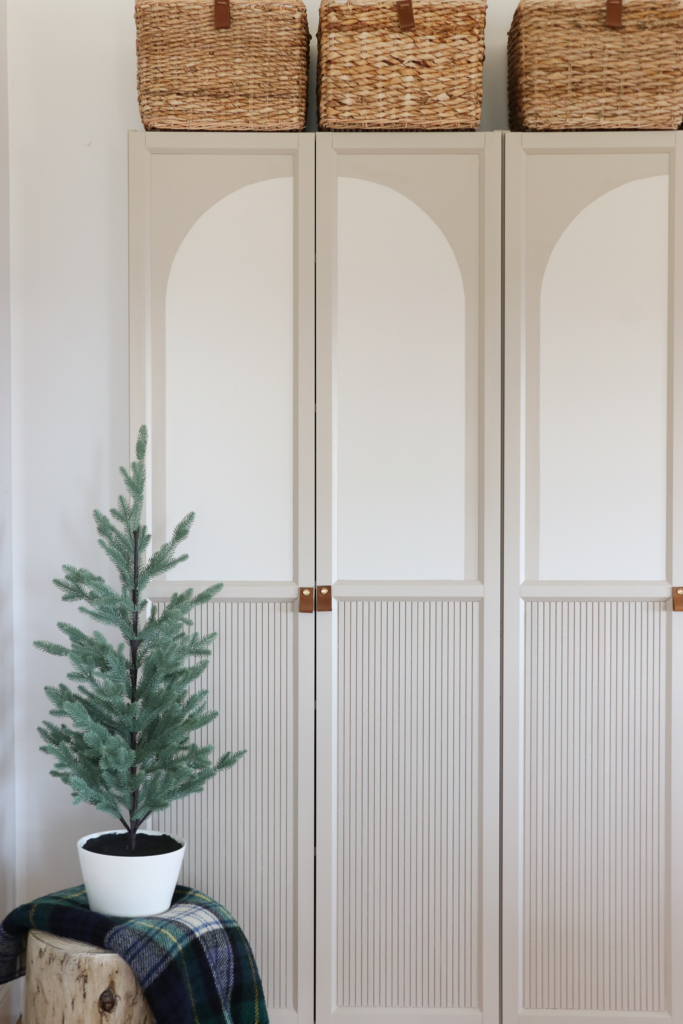 You can shop the room below…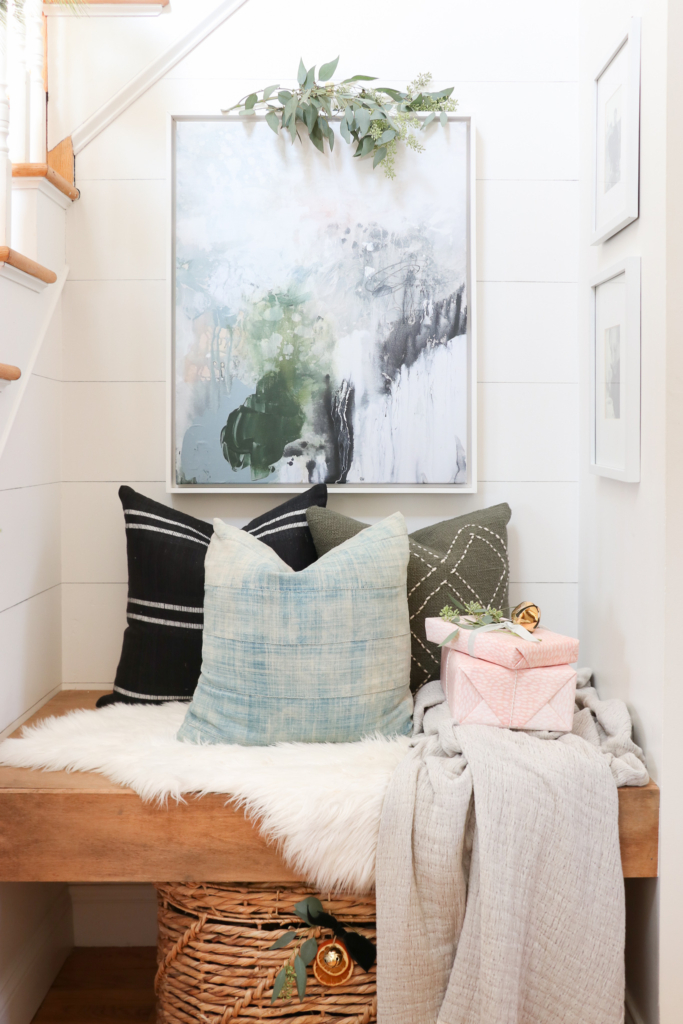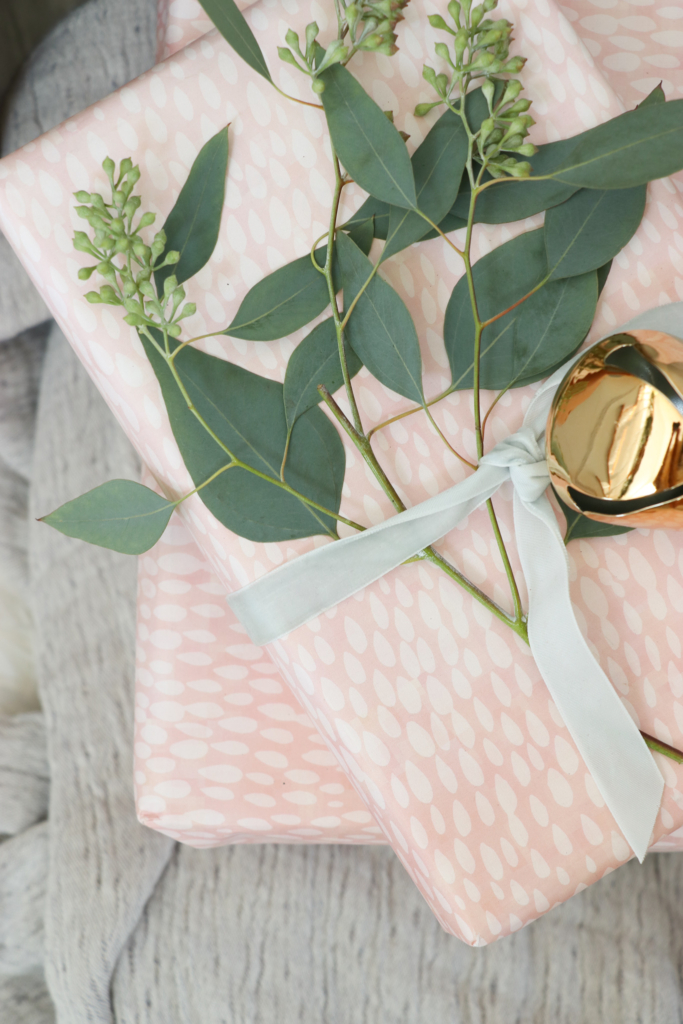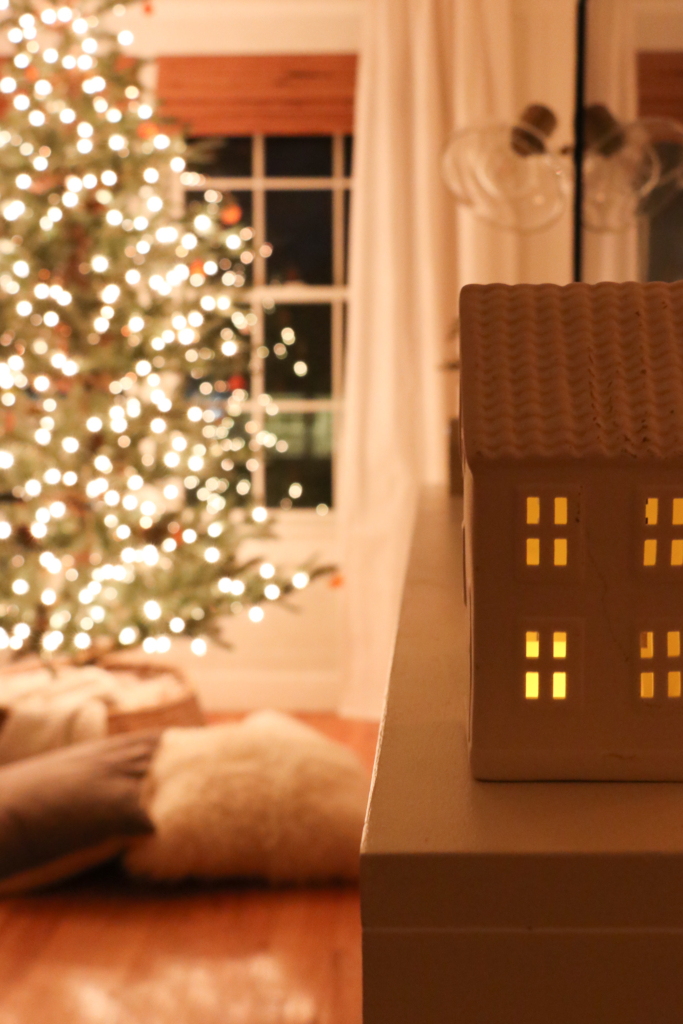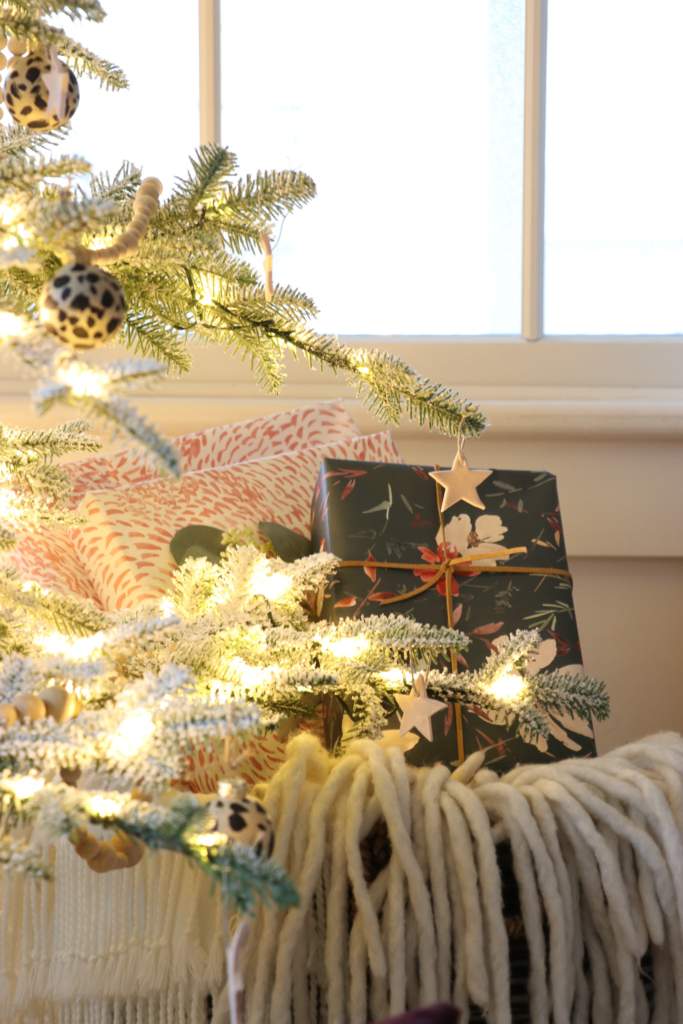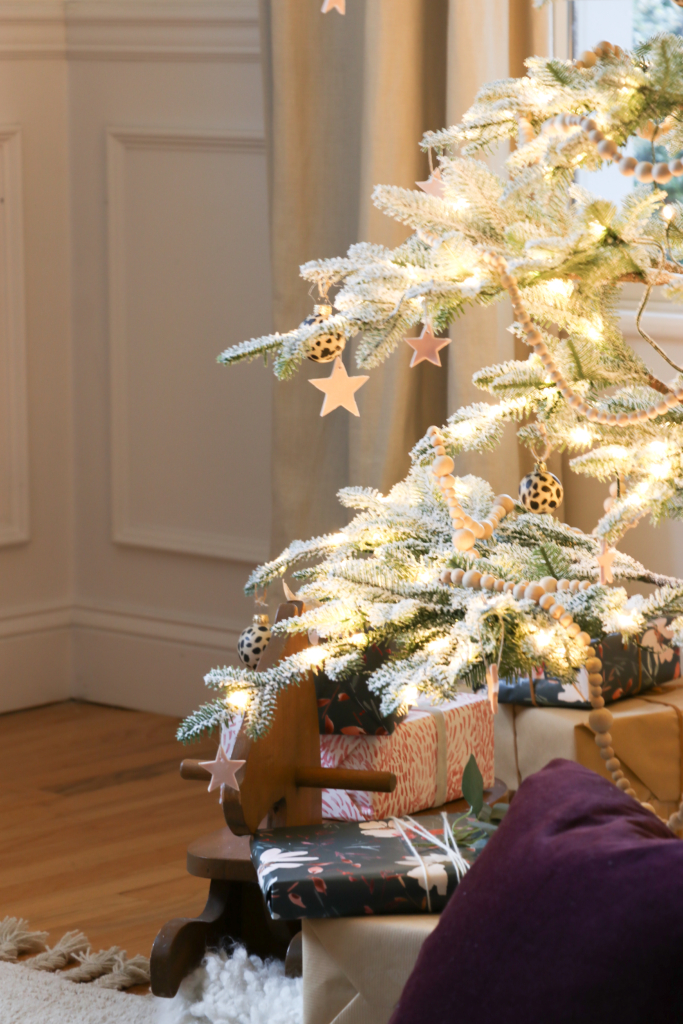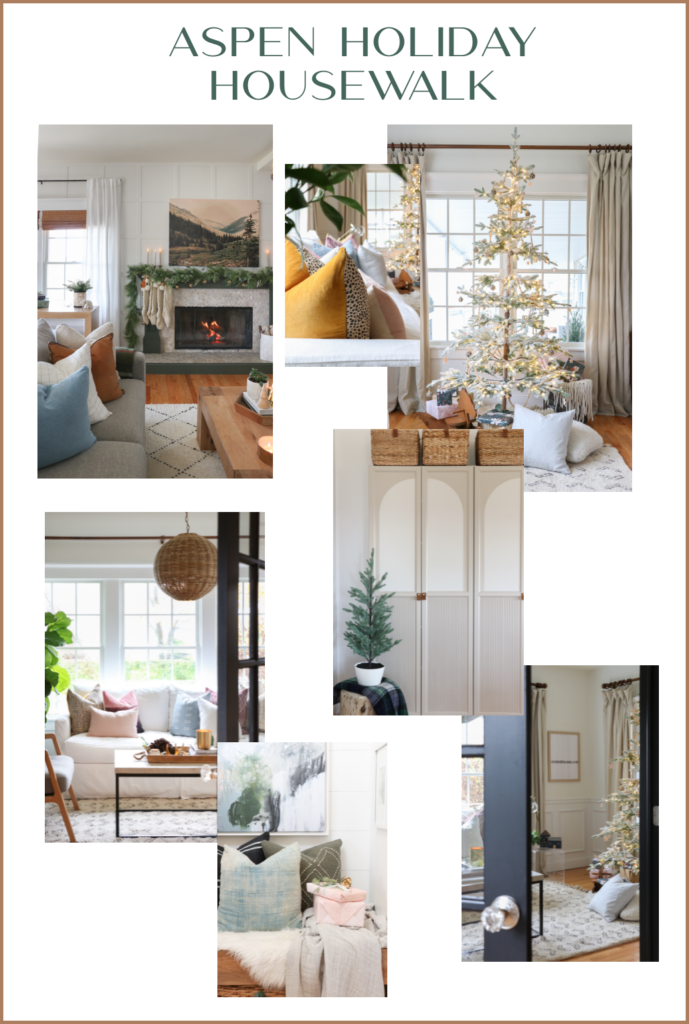 Next up is Laura's house tour, you will love it. She always creates such warm and welcoming holiday spaces.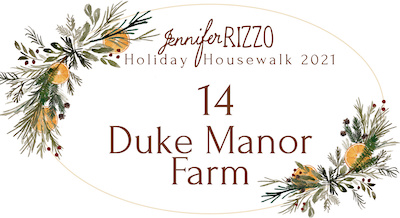 Have a happy day and enjoy the rest of the tours!