Botanical Christmas Village
Happy holidays everyone! I know it doesn't feel like we are quite there, but in blogland this is the start of the most wonderful season of all. We start early, so that when you are ready, the ideas are out there. I am joined by an amazing group of bloggers so be sure to follow the links at the end of the post. You won't be disappointed, I promise! The biggest thank you to my friend Kristen from Ella Claire for putting this tour of budget friendly/ foraged holiday ideas together.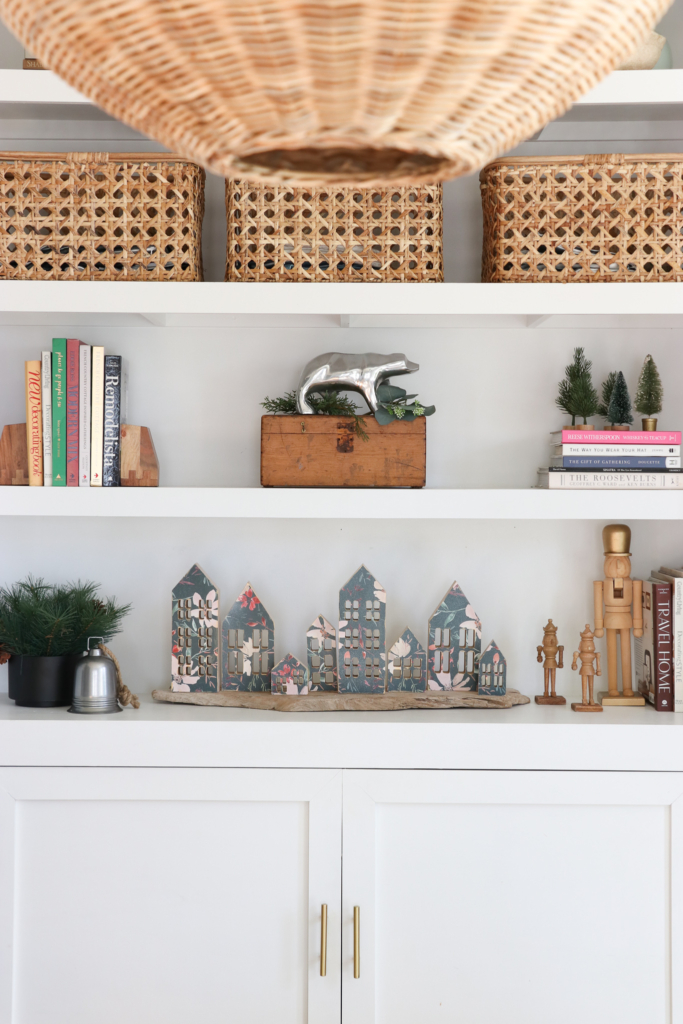 I had this idea of creating a botanical Christmas village after I saw this gift paper from Minted below. The vibrant/moody colors caught my attention and so I basically created the entire holiday concept around this paper and a photo my husband had from his days living in Aspen.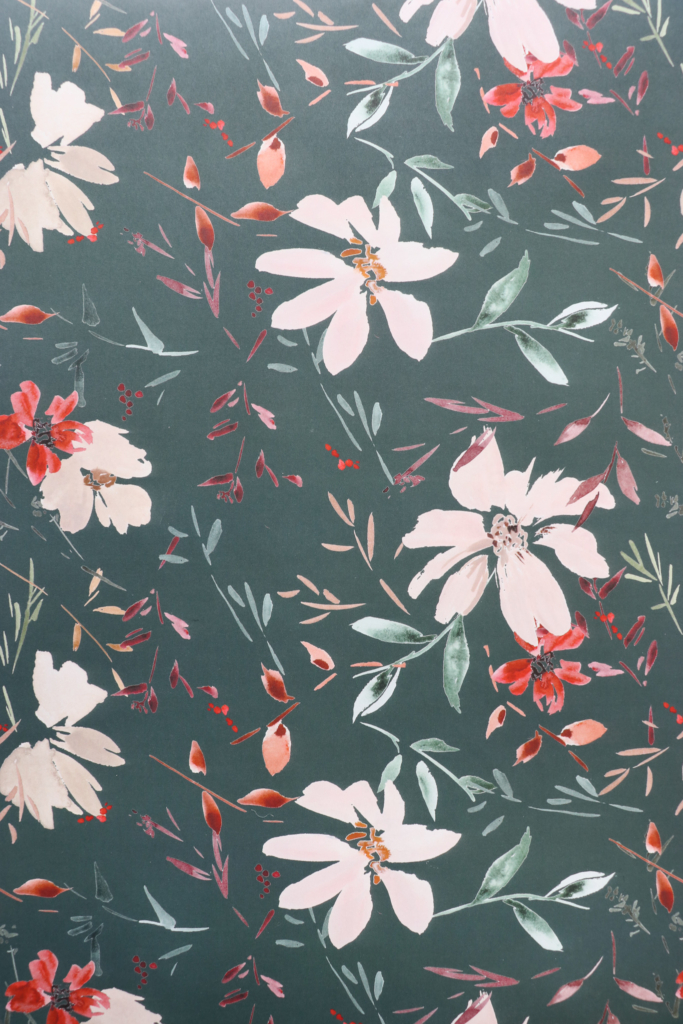 The Aspen Holiday mood board is below, you can find all the sources and links there.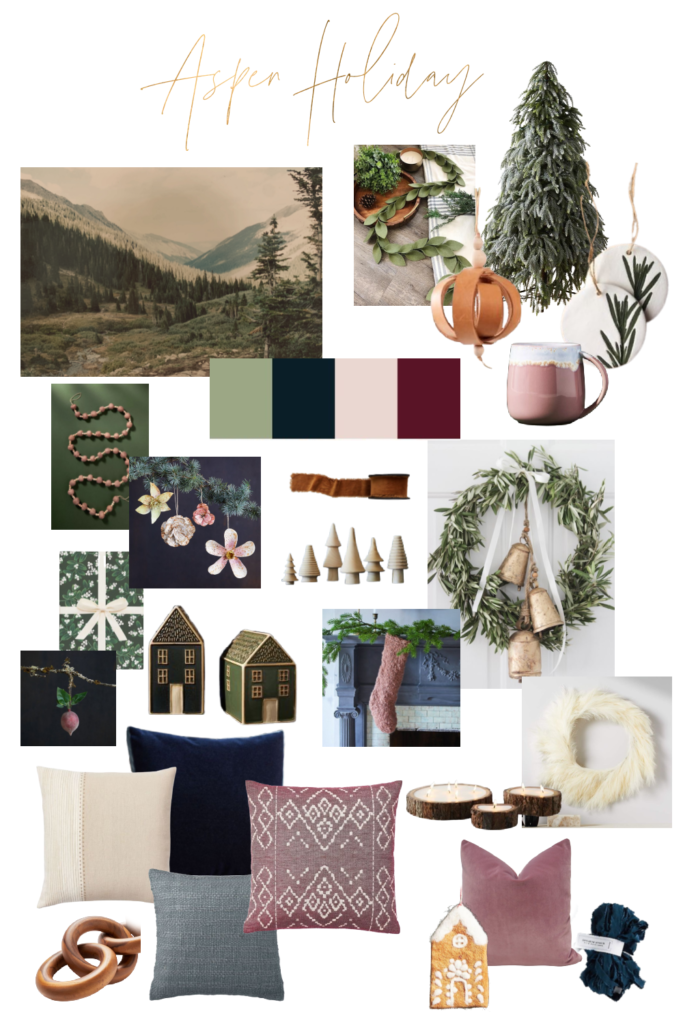 This is what it looked like last year. In case you are wondering I bought the wood village from Target. I am hoping they have it again this year!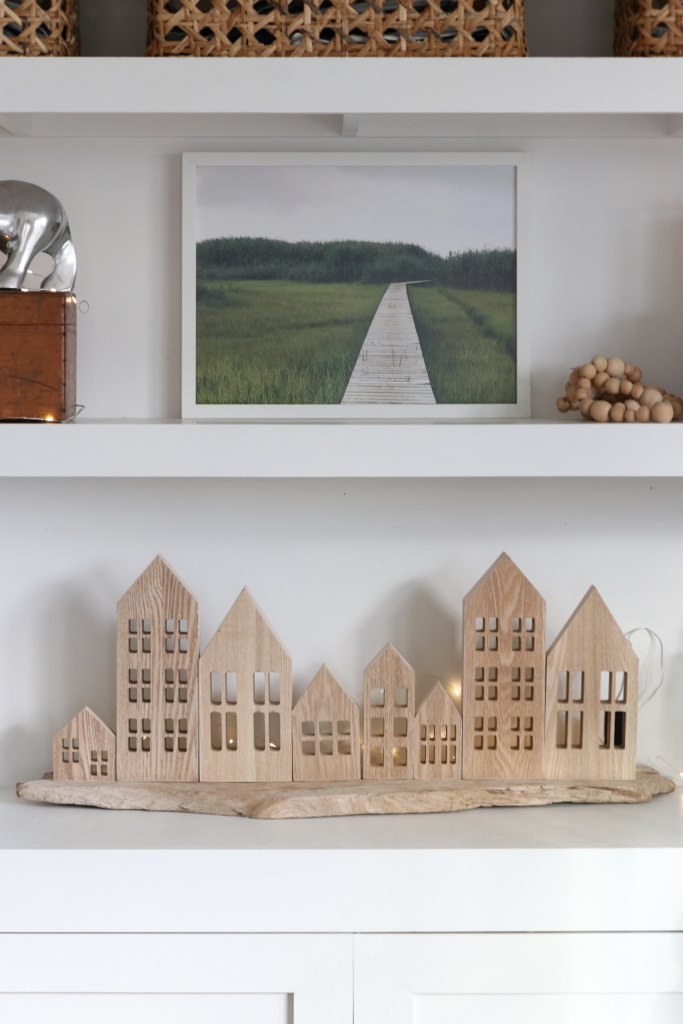 I just thought it would be fun to add a little pattern, plus it's very low commitment. I used a spray adhesive and an excato knife to cut ALL the windows. then took gold paint to highlight the edges.
I have to be honest, I wanted to cry half way through. I went to seal them with a spray adhesive. Well…I grabbed a can quickly from the cabinet. While it didn't have a top, I was convinced it was clear sealant.
I was wrong. It was cream spray paint. Gasp! I freaked out. It took a lot of time to try to get the pattern to match and cut the window holes. What the heck was I going to do. I redid the first one because it looked like a blizzard came through. But as I took a good look at the others I realized it sort of looked like snow.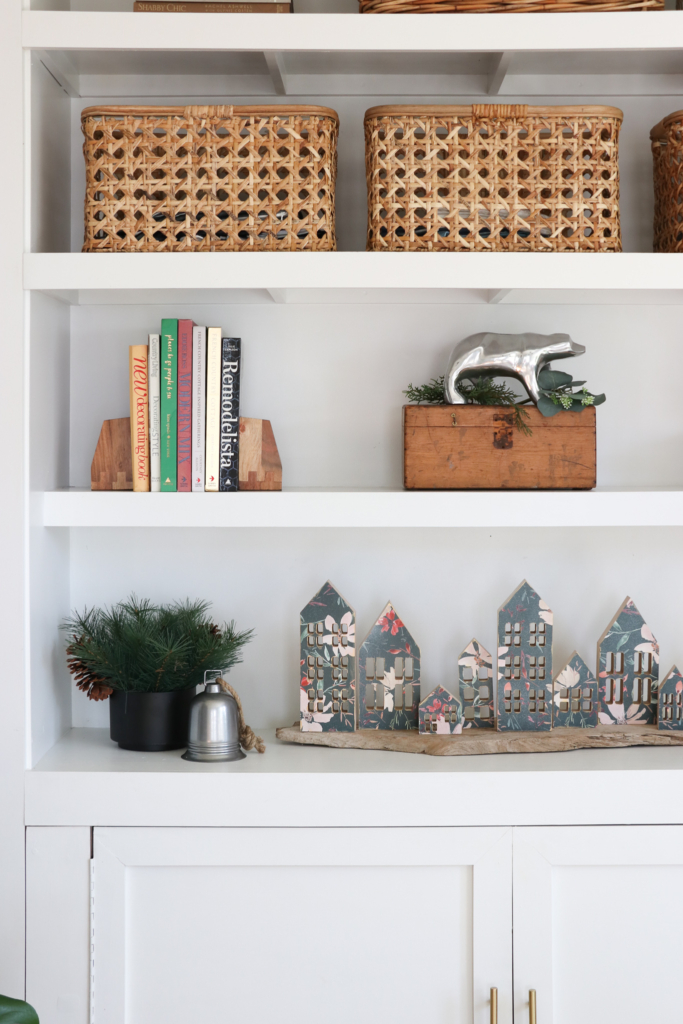 Not sure if it was a genius idea or that I was really tired but the snow stayed.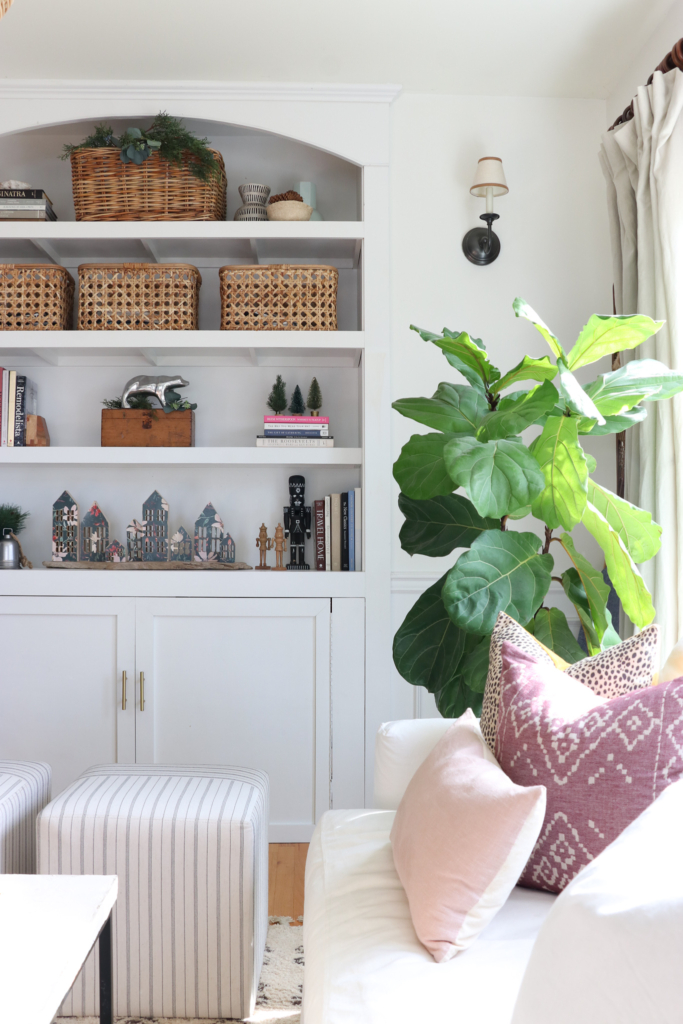 You can start to see the mood board concept start to shape.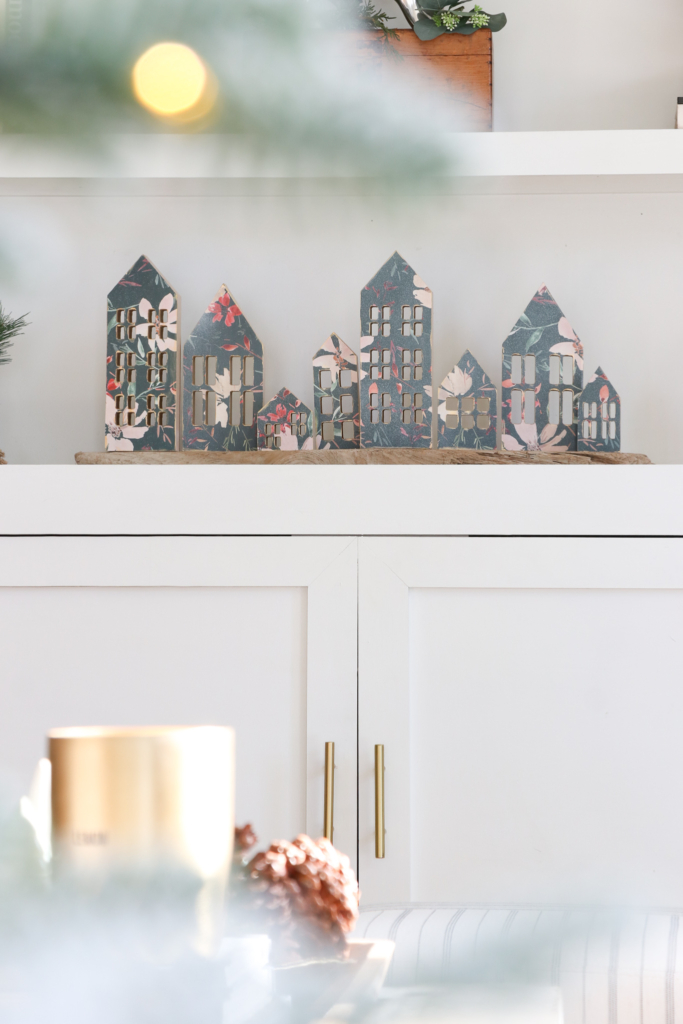 After the accidental snow, I sealed them with Mod Podge.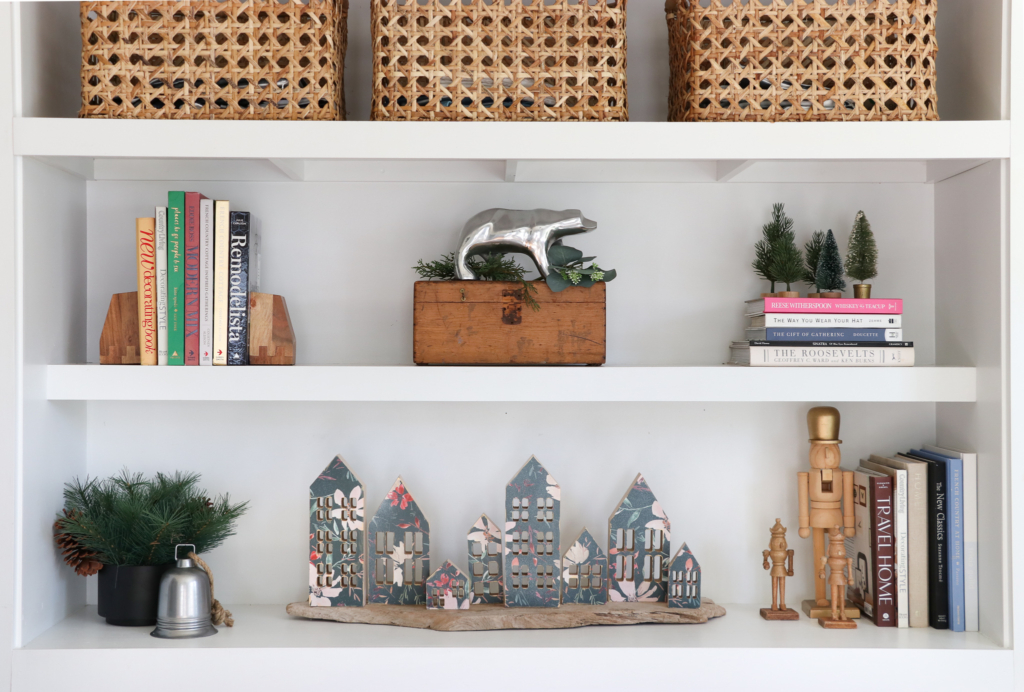 And there you have it, a whimsical update that cost me around $5.
This post contains affiliate links.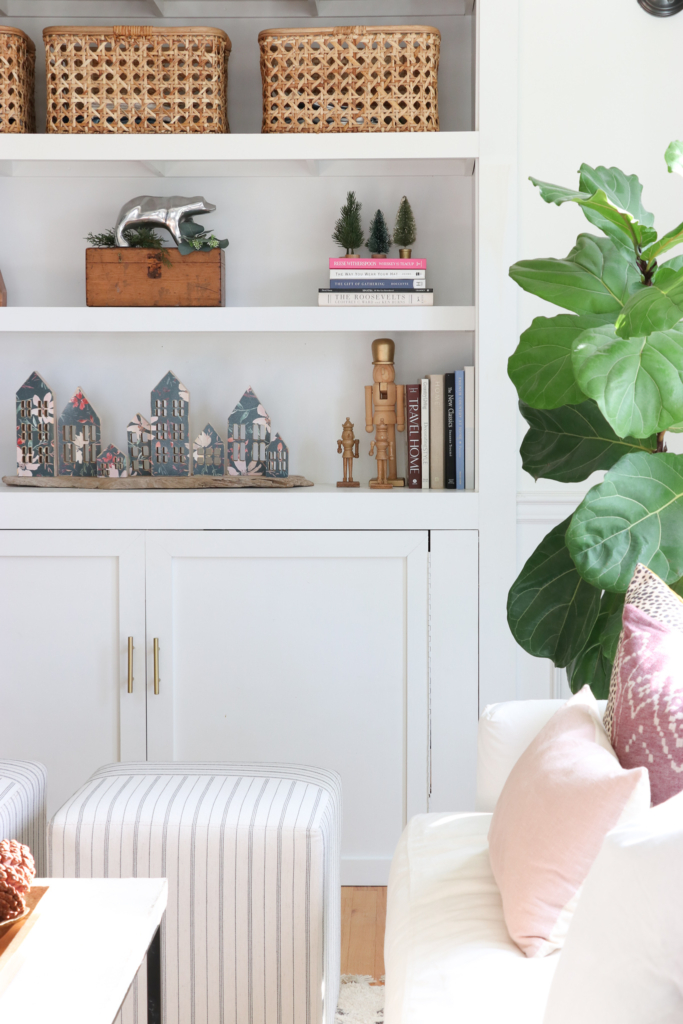 The best part is when the sun goes down and lights go on. Can't wait to show you more of this room!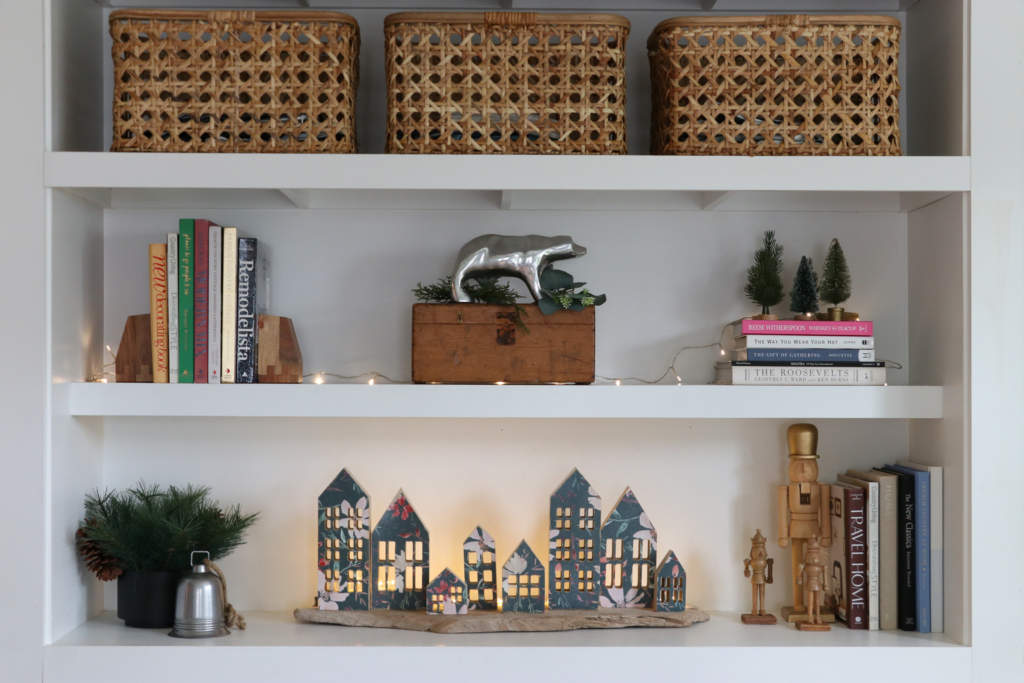 You can shop the post below from your computer…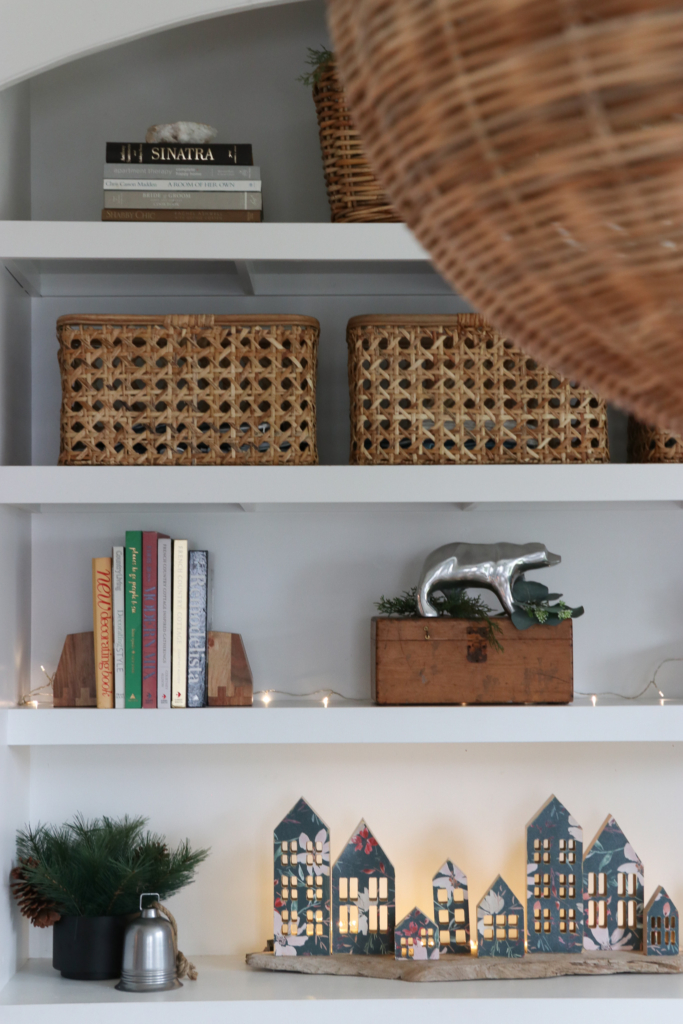 Be sure to follow the rest of the budget friendly holiday ideas below.
Have a happy day!