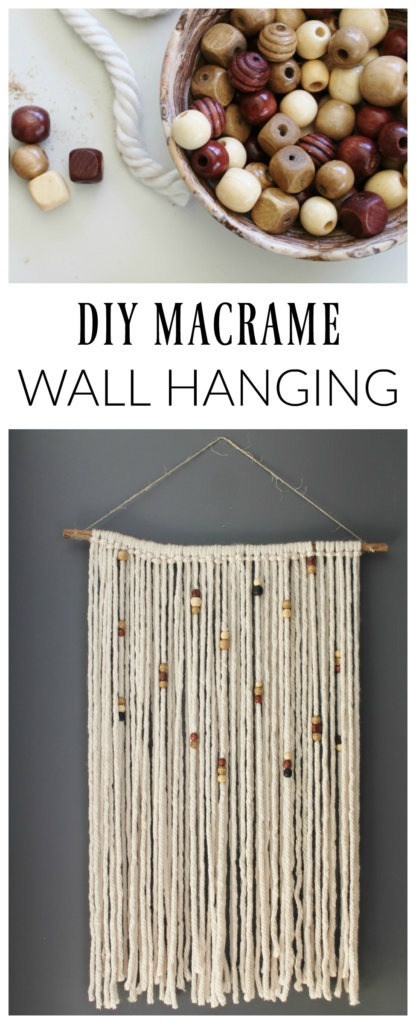 Thank you so much for the warm responses to my Fall Family Room Tour, I really appreciate all of your kind words! Fall has always been my favorite season for the sheer fact that it's a slower pace & a great time for reflection. After the business of summer it's nice to get to know myself again, if that makes any sense. There are so many incredible things about autumn that awaken my senses, it is hard not to be inspired.
One idea that has inspired me lately is textile art or macramé. I am a texture nut and nothing says fall like an abundance of cozy textures. I decided to try it and I am so glad I did because not only is it fun but it's easy. This tutorial is very basic, you can find more detailed knotting directions online.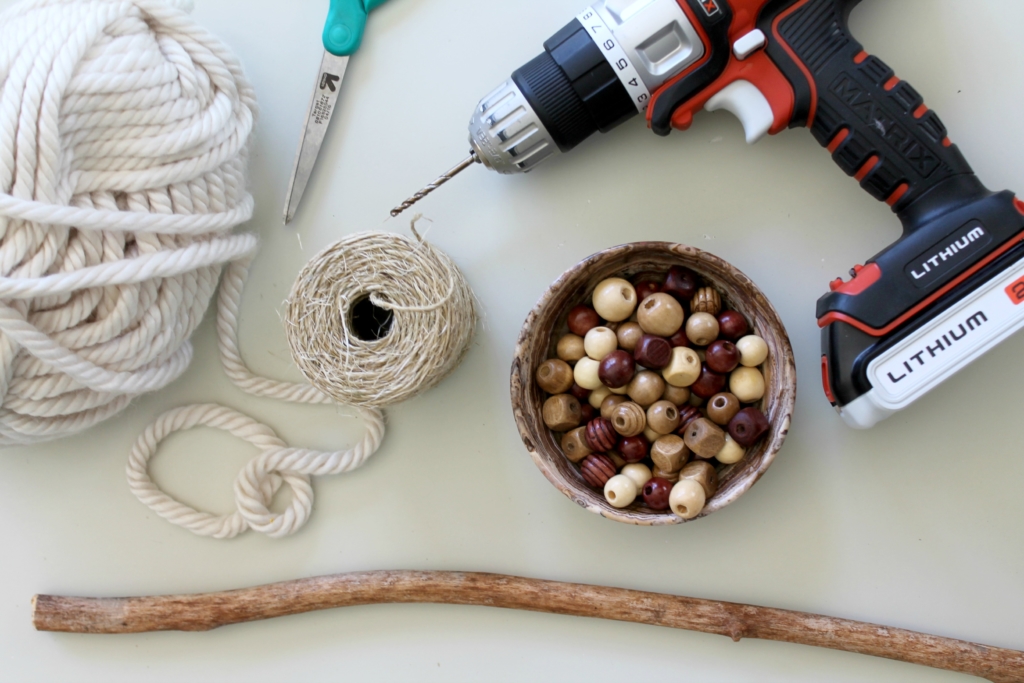 What you will need:
2 rolls of yarn
driftwood or stick (mine was 27″ wide)
jute
drill
wood beads
measuring stick
tape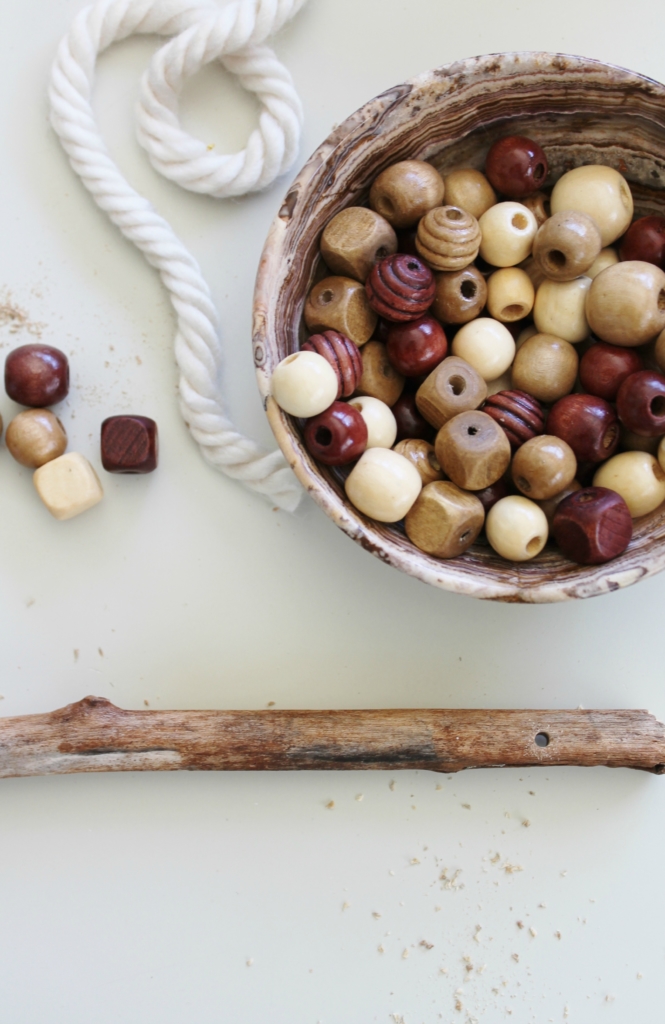 1. Drill 2 holes in your wood rod for hanging at either end.
2. Cut your yarn. I used Bernat Mega Bulky in cream and cut 35 pieces at 72″ long, this will depend of the size of your rod.
3. Loop them all over your wood rod and pull through so that there is only about 1.5″ of the wood showing on each side.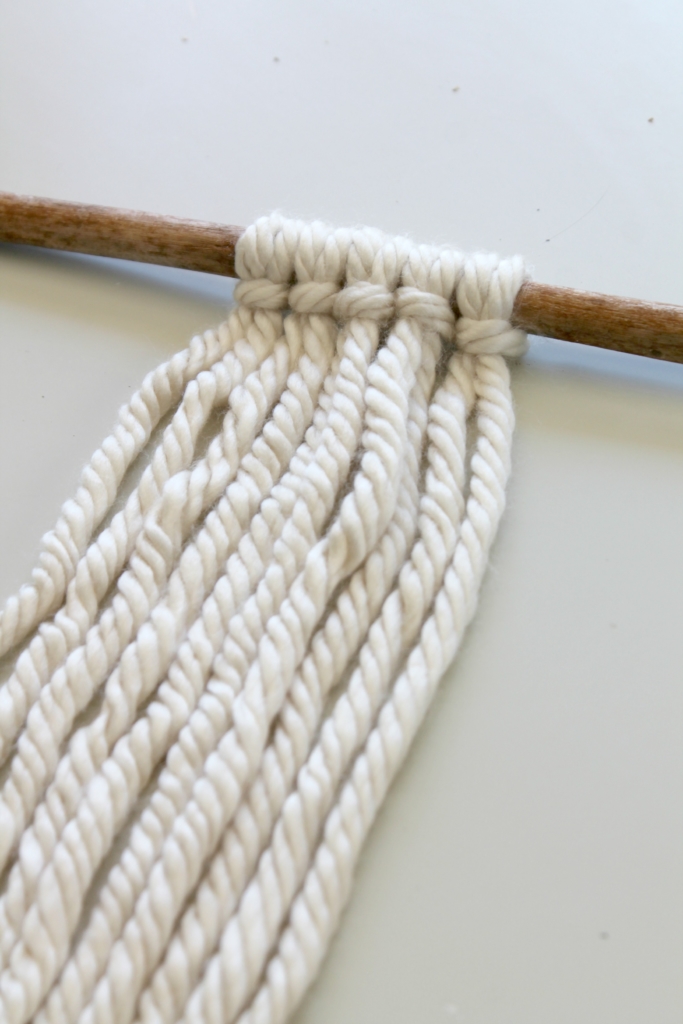 4. Add your wood beads. Use tape at the ends of the yarn to be able to pull through the beads. You may need to drill the holes larger as well. I mixed and matched, only doing a few at a time, towards the top half.
5. Use your jute to create a hanger and tie knots at each end.
6. Trim your pieces. You want the bottom to look uneven, so just do a few at a time. My finished length was about 33″.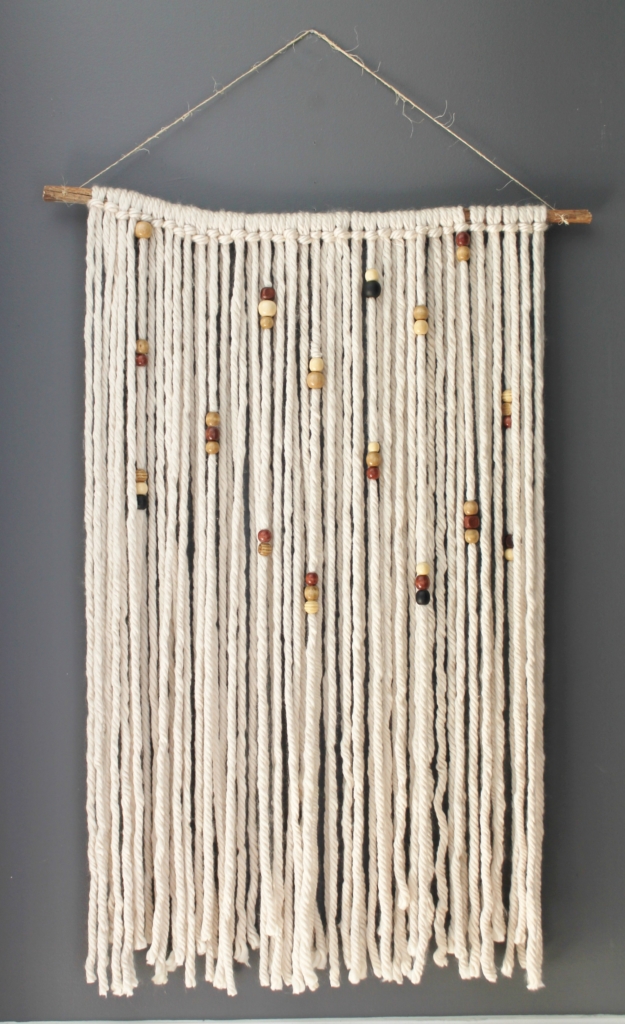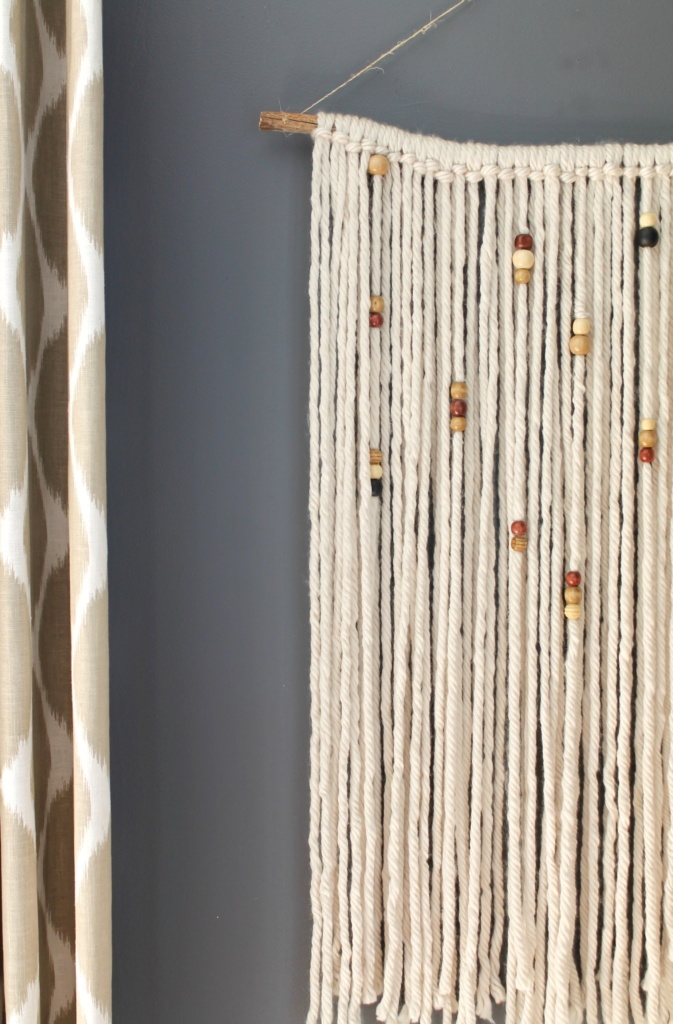 This cost me under $10 with my coupon. Pretty cute, right?!
Tomorrow I will be revealing my FULL Rustic Modern Fall Dining Room, I can't wait to show you how this looks in the room. And share another bargain decorating idea that is super chic!
*********************************************************************************
If you caught my Fall Family Room Tour then you probably saw my new coffee table. It's a Parsons table and I am pretty obsessed with this style right now. It is very simple & streamed lined and works really well with different design aesthetics. I am sharing 4 other reasons to love table form, along with some pretty awesome styling ideas over at Better Homes & Gardens.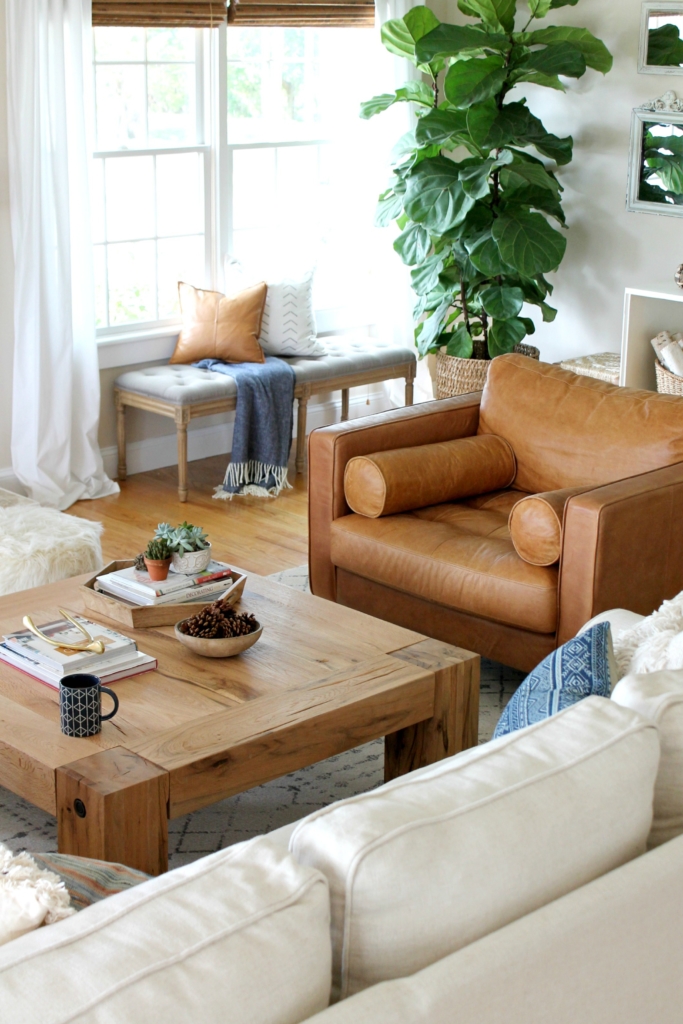 Have a great Monday!