Aspen Holiday Christmas Tree-Simple Styling Ideas
Let me welcome you all to my second holiday post of the season. I'm joining an amazing group of bloggers today as we share our Christmas Trees! The biggest thank you to my friend Kristen from Ella Claire for hosting this festive tour.
As I get older I find I long for simple. My mind craves things that are uncluttered and easy to manage. With that being said my holiday tree this year intentionally has only six elements. It's all about simple ways to add style and cozy to your Christmas Tree without a lot of effort.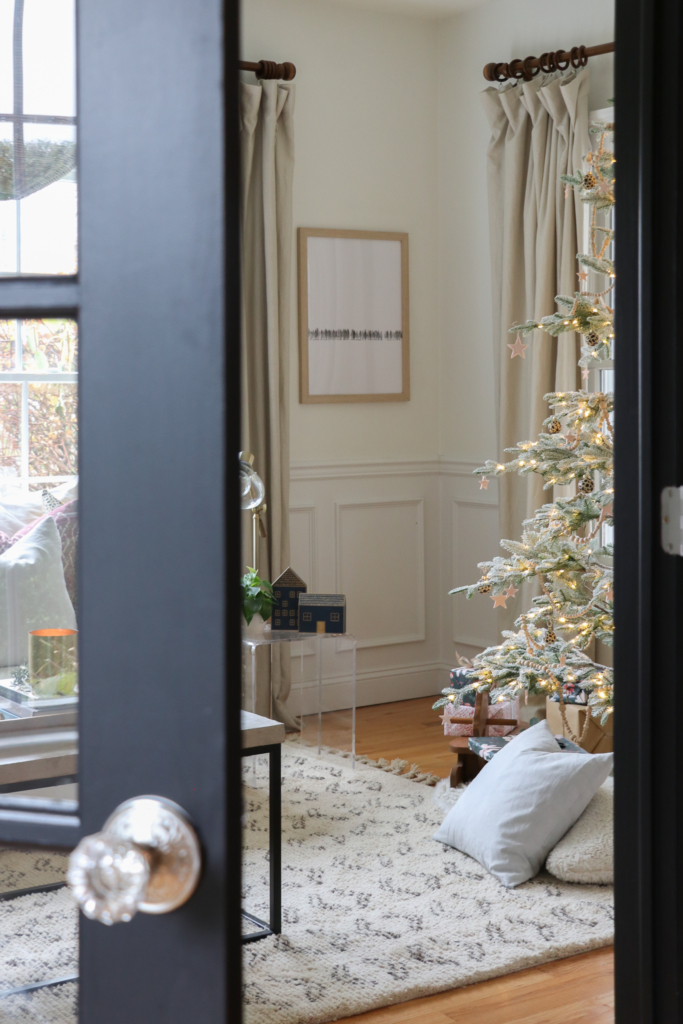 As you walk into the den, through the freshly painted black French doors you are greeted by a Frosted Alpine Balsam Fir from Balsam Hill. I still love the bold paint change, especially at the holidays!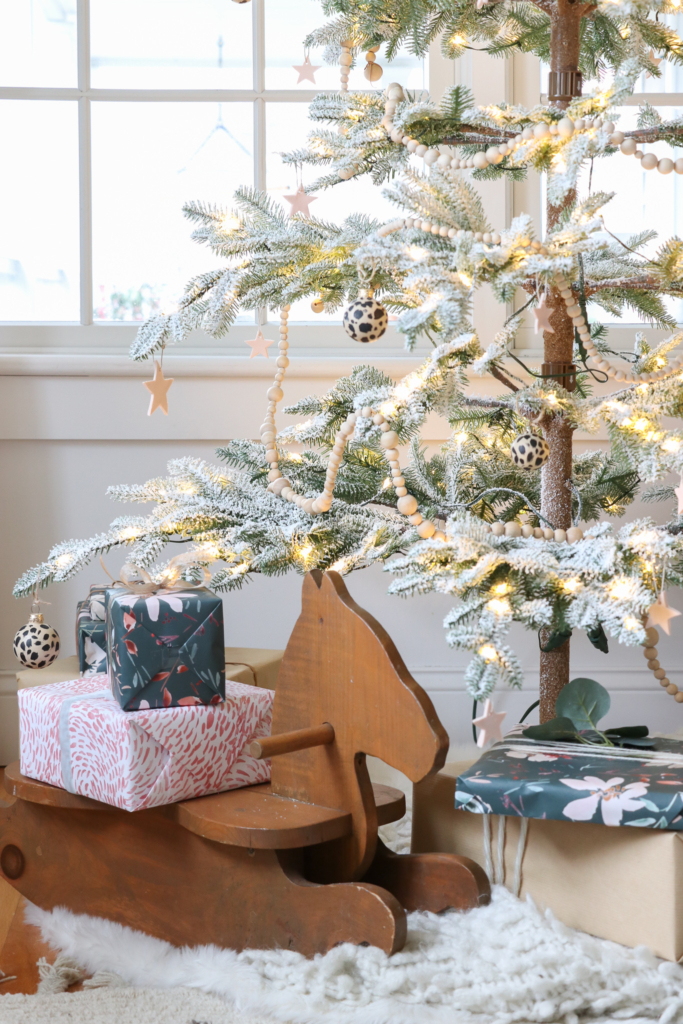 Okay, onto the six elements. I used blush clay star ornaments I made myself, DIY cheetah ornaments and wood beaded garland to dress the tree. Let's not forget the lights.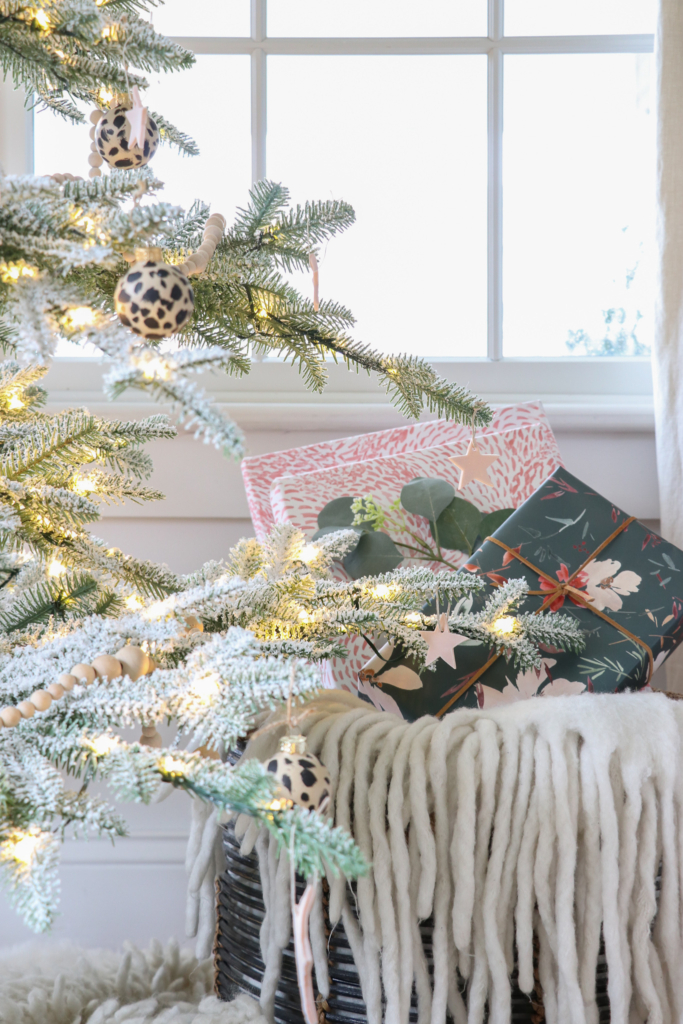 I have the say the cheetah ornaments are my favorite and were an after thought. I took old ones and painted them tan. Then I took a paint brush and randomly added strokes, going in different directions, varying the sizes.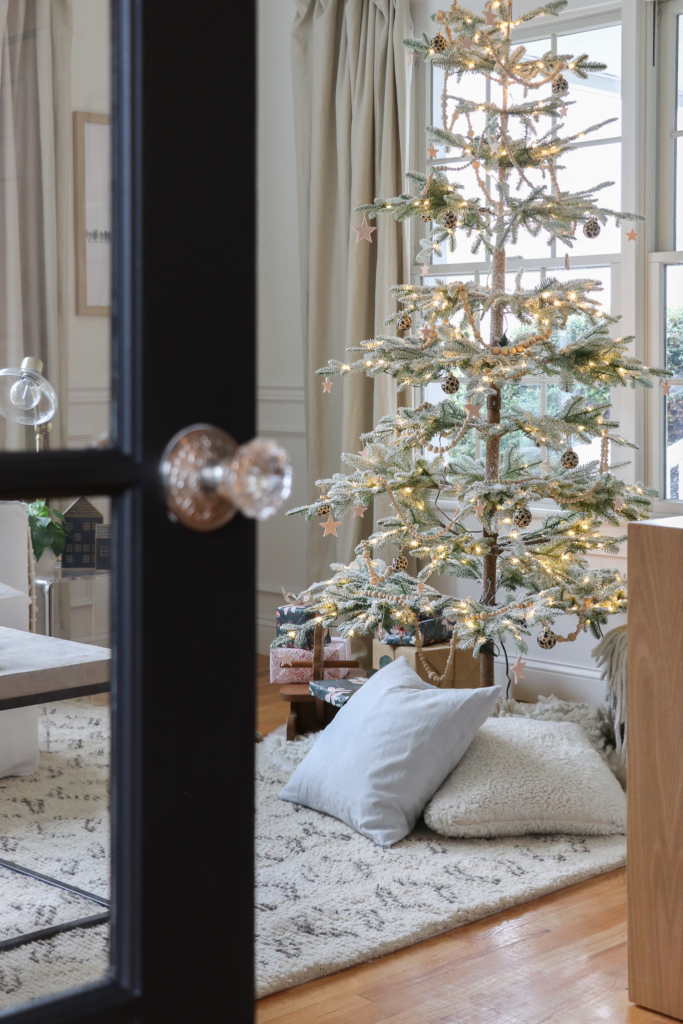 I added presents wrapped in paper that went along with my Aspen Holiday mood board. You may recognize the floral paper from my botanical Christmas village.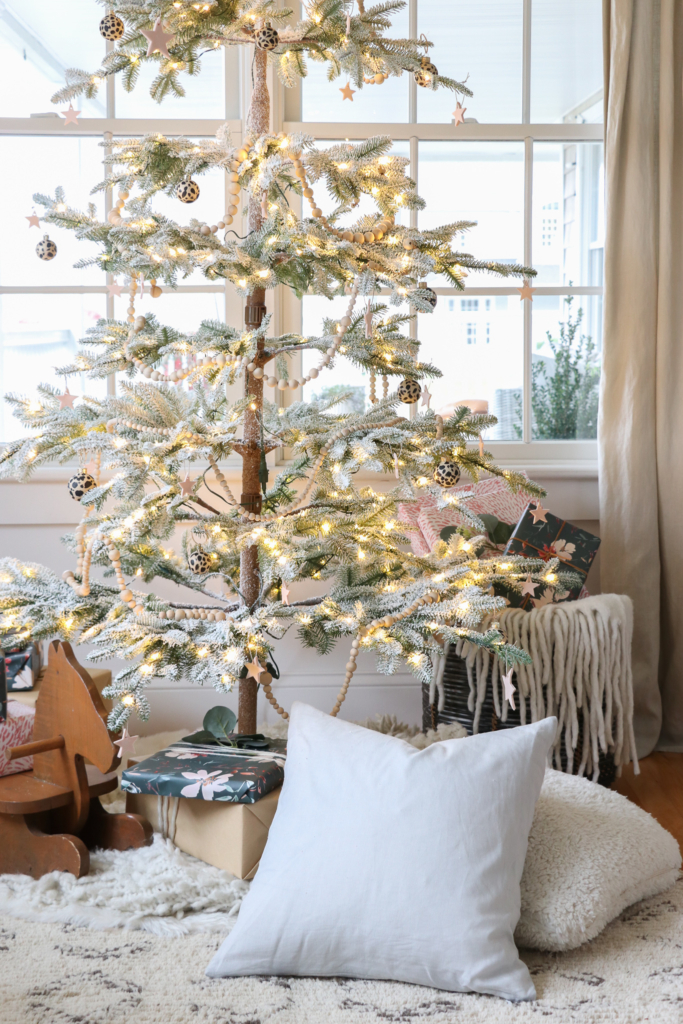 As I child I always loved laying under the Christmas tree at night, so of course I had to add a layer of cozy and comfort with these throw pillows.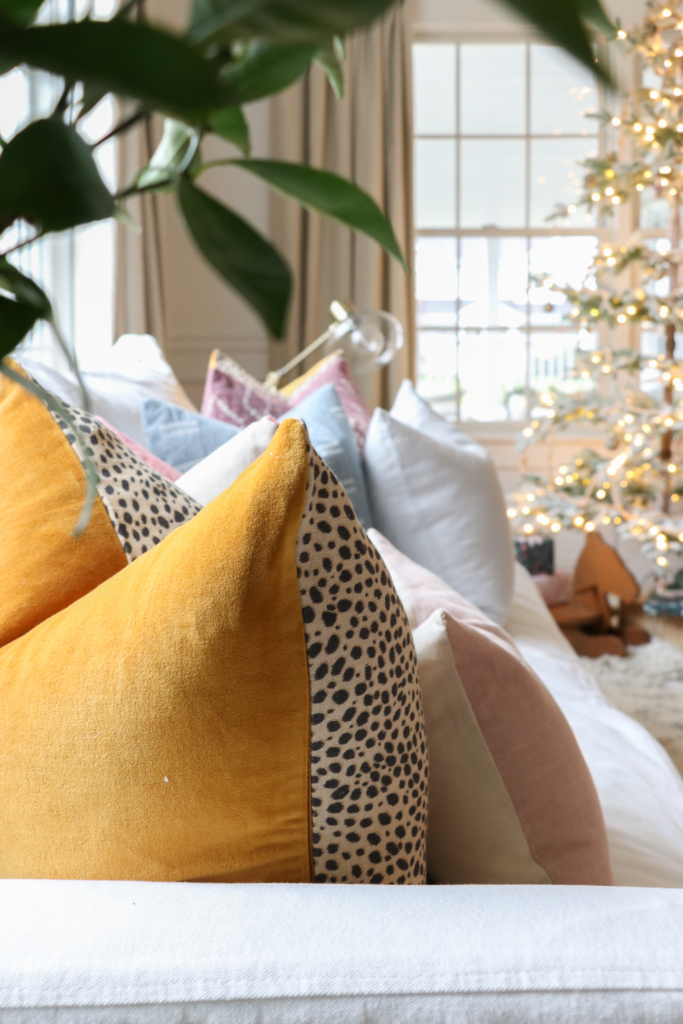 Just a little sneak peek of the room.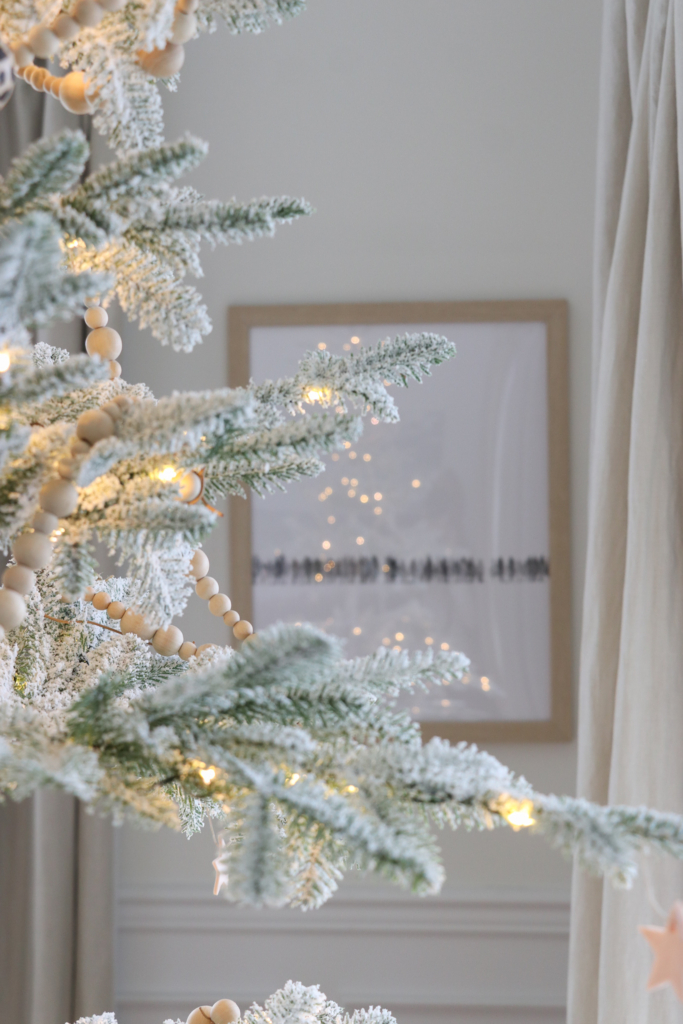 The print is a download and it's a row of trees in the snow, always a favorite!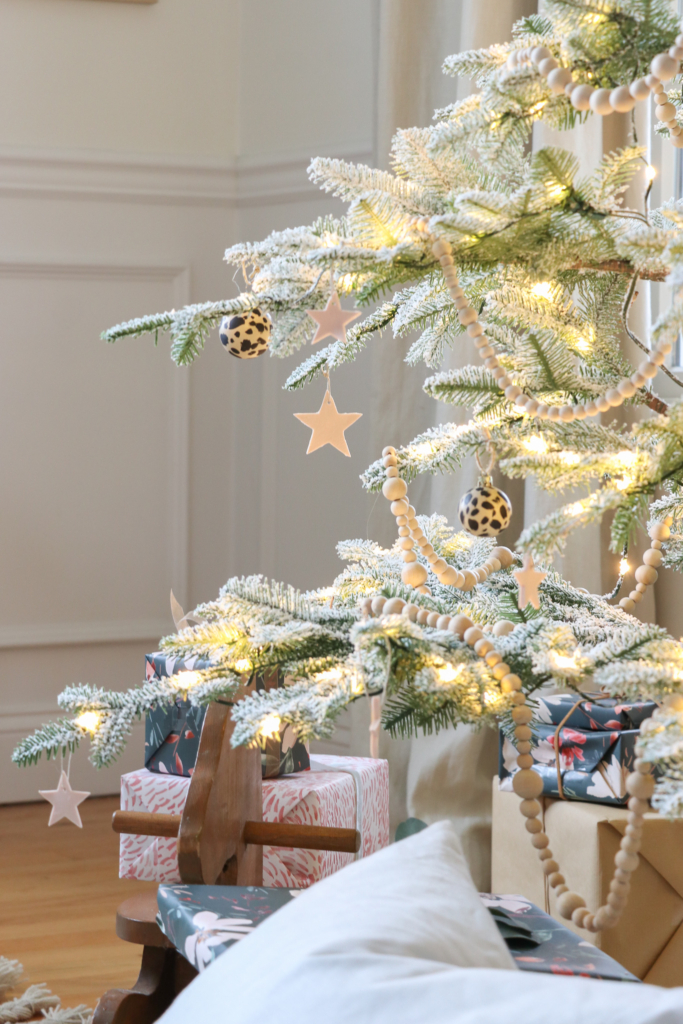 This post contains affiliate links.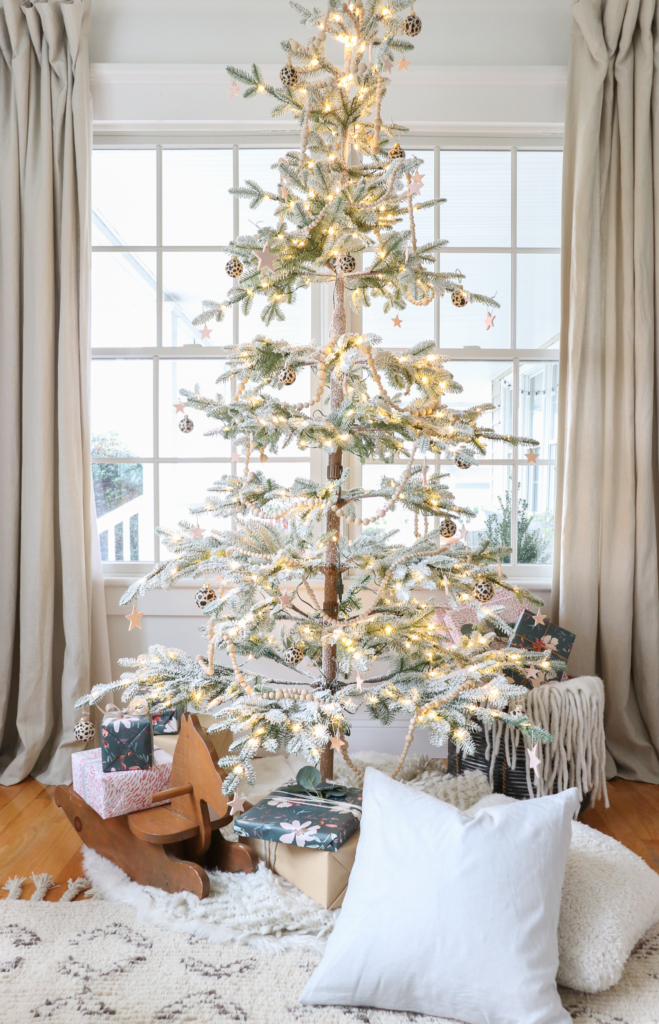 You can shop the post below from your computer…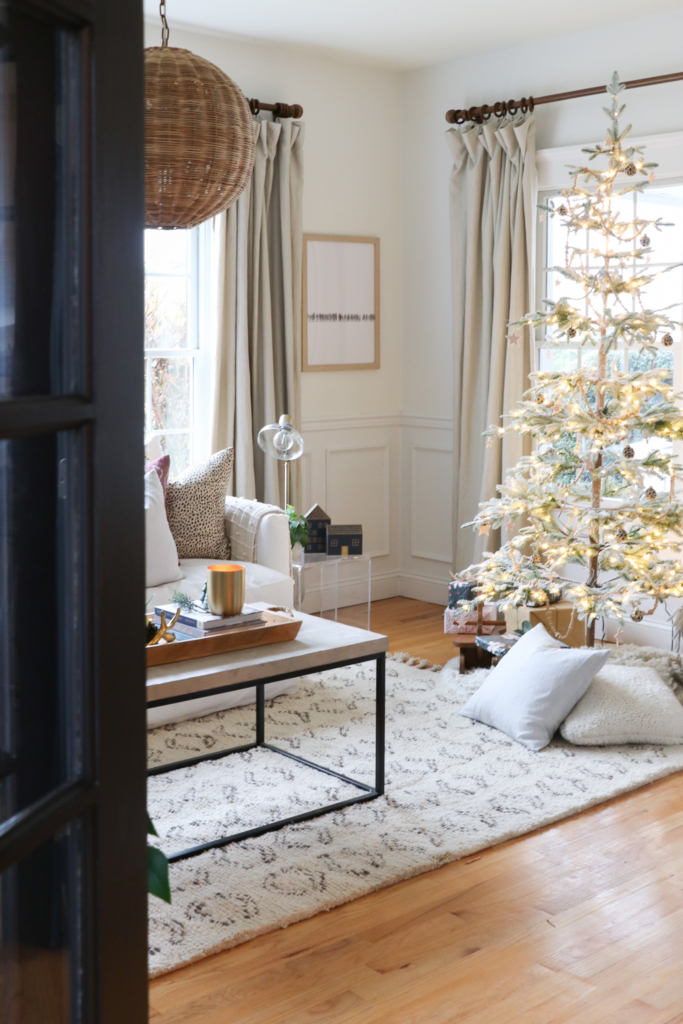 You can follow the rest of the Christmas tree tours by following the links below…
Have a happy day friends!