Ikea Hack-Billy Bookcases Turned Into Custom Cabinetry Reveal
Today is reveal day for my newest Ikea hack using Billy bookcases with doors! I put 3 units together and painted the doors to give the look of custom cabinetry. We needed the extra storage in my living room and since we already have plenty of open shelving in our house I knew concealed would be the most functional route to go. Originally, I wanted to go with the Pax wardrobe system but it was way to deep for the space.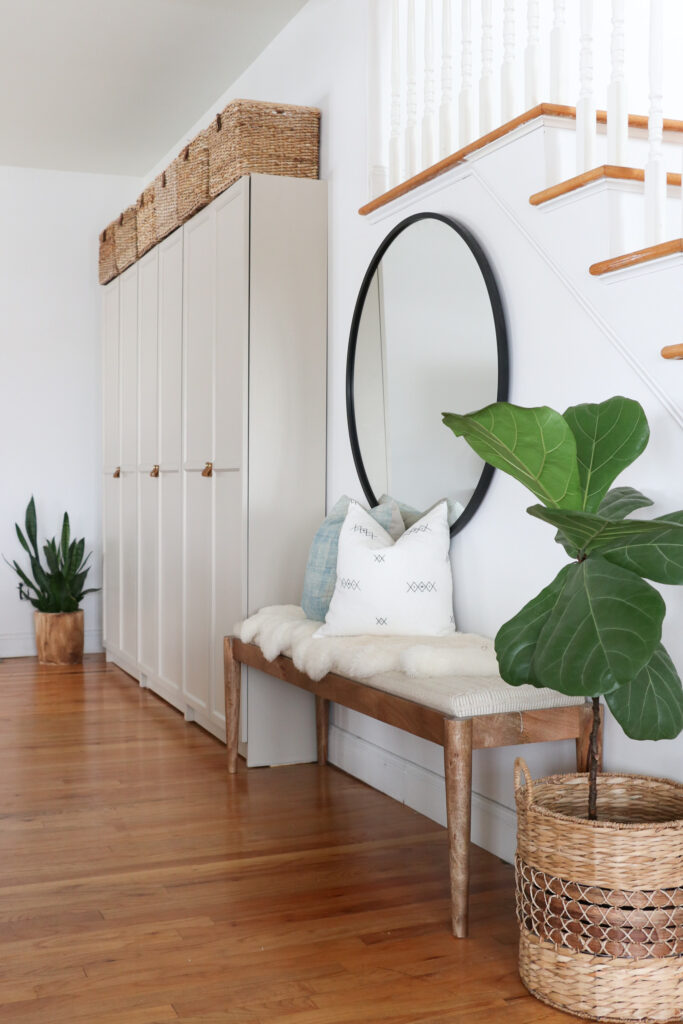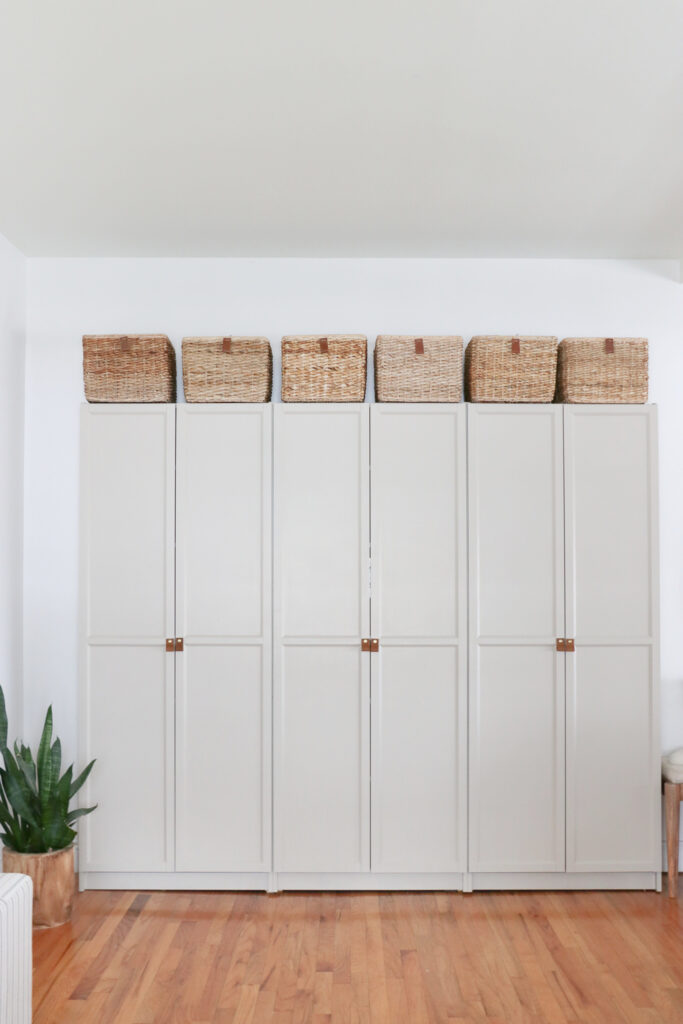 Take a look at the before, during and after pictures below, I still can't believe how it turned out. You know when you have an idea in your head and you almost have to dive in first to see if it's actually going to work out. Yup, that was me a few weeks ago, slightly nervous but really excited!
What I initially wanted, the Pax system below, pretty similar but you can see how deep it is. It's double the depth.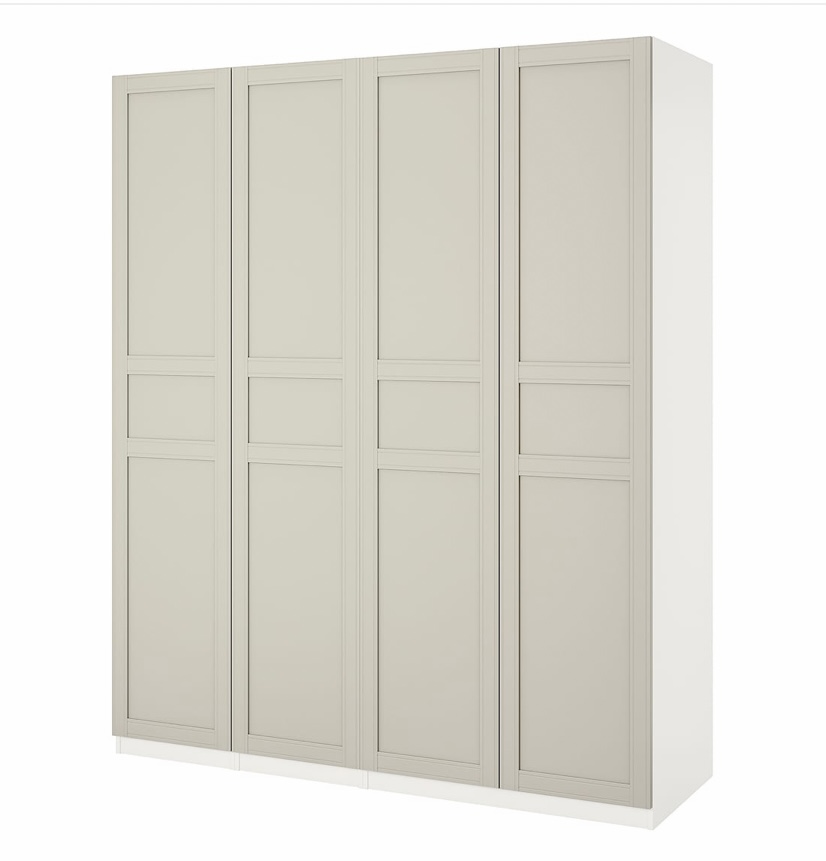 Below is the Billy bookcase I bought. It was light enough in color to go right over it with the beige cabinet paint. For the record, they don't sell Billy bookcases with solid doors here in the US. I got a lot of questions last time, just wanted to clear that up.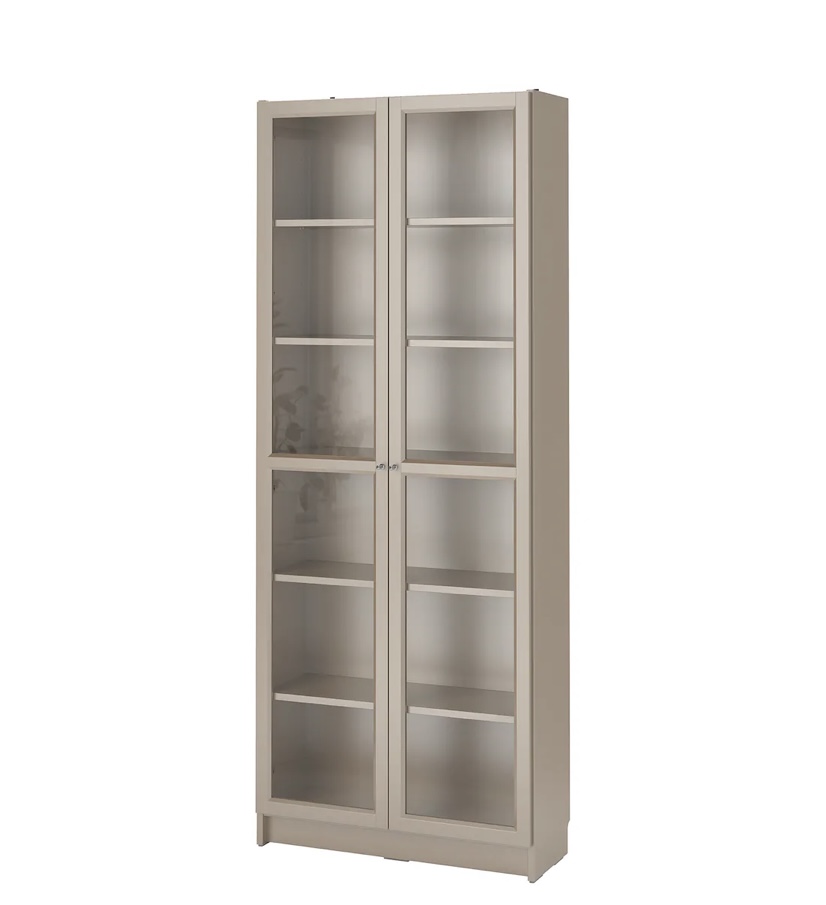 If you remember this was the plan I shared a few weeks back. You can find the details HERE.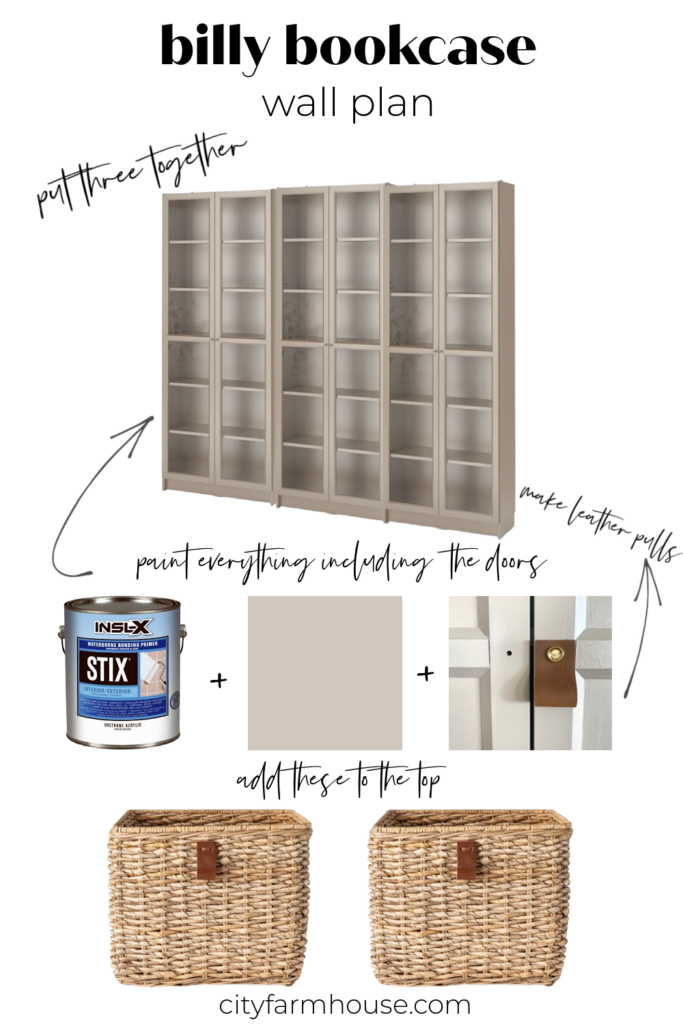 Ok, are you ready for some pretty bad I-phone pics? First I lined them up just to be sure I liked them. They were very easy to put together.
I used Stix to prime the glass, it was solid when it dried, I couldn't believe how indestructible it was. Then I painted the outside and doors Valspar Cabinet Paint in Realistic Beige.
Once the doors dried I attached them. In order to make the doors even you do need to play with the screws a little. I also made the leather pulls which I will share on my Instagram reels soon. They were easier to make than I thought.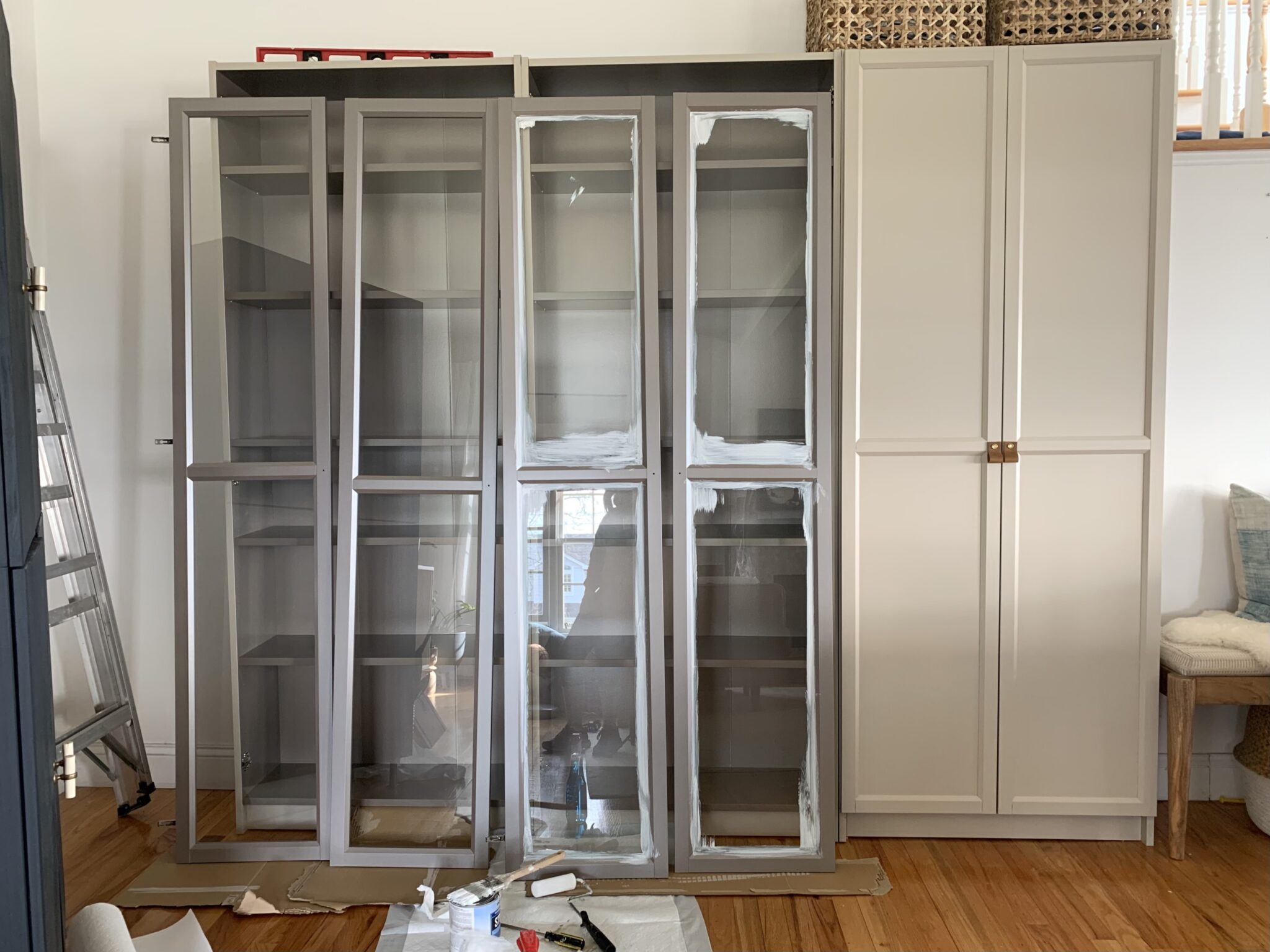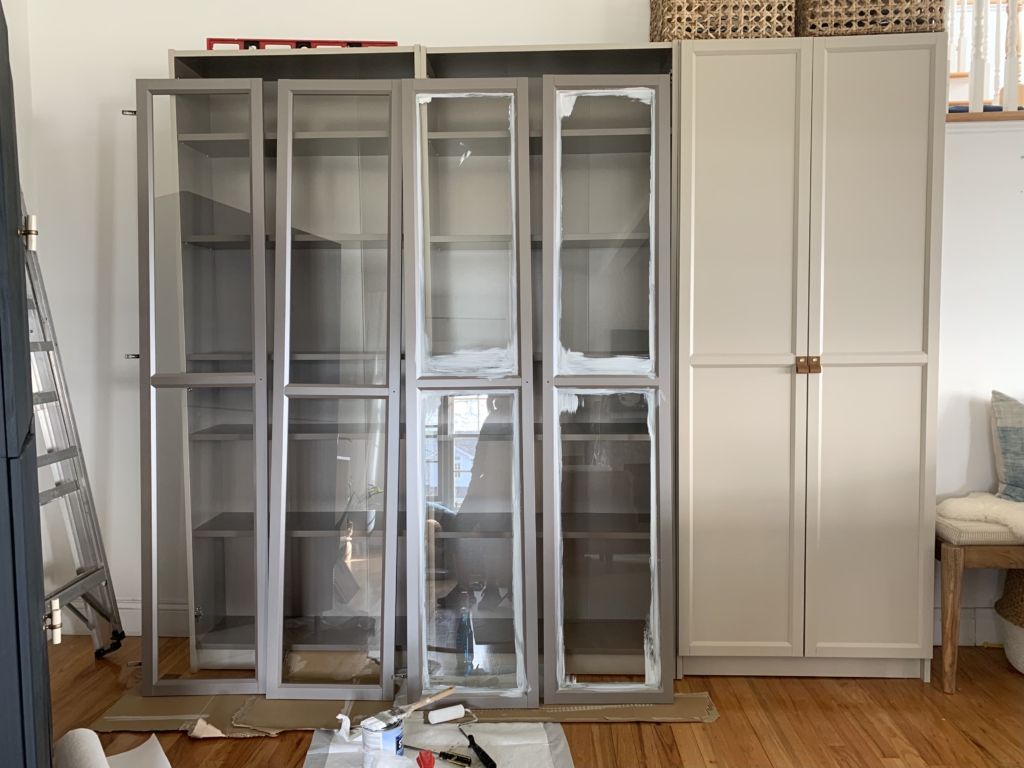 The hardest part was getting them level to attach to the wall. And these units need to be attached to the wall!!! The great thing, Ikea gives you everything to do so. A shot at night before we made them level and attached them the next day.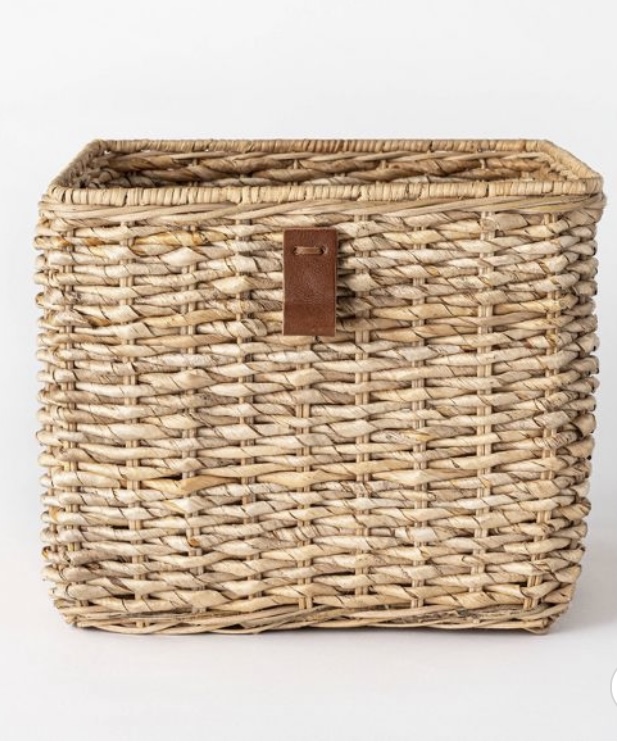 These baskets are perfect for the top! Ikea has some great options too but they were out of stock. These are from Studio McGee at Target.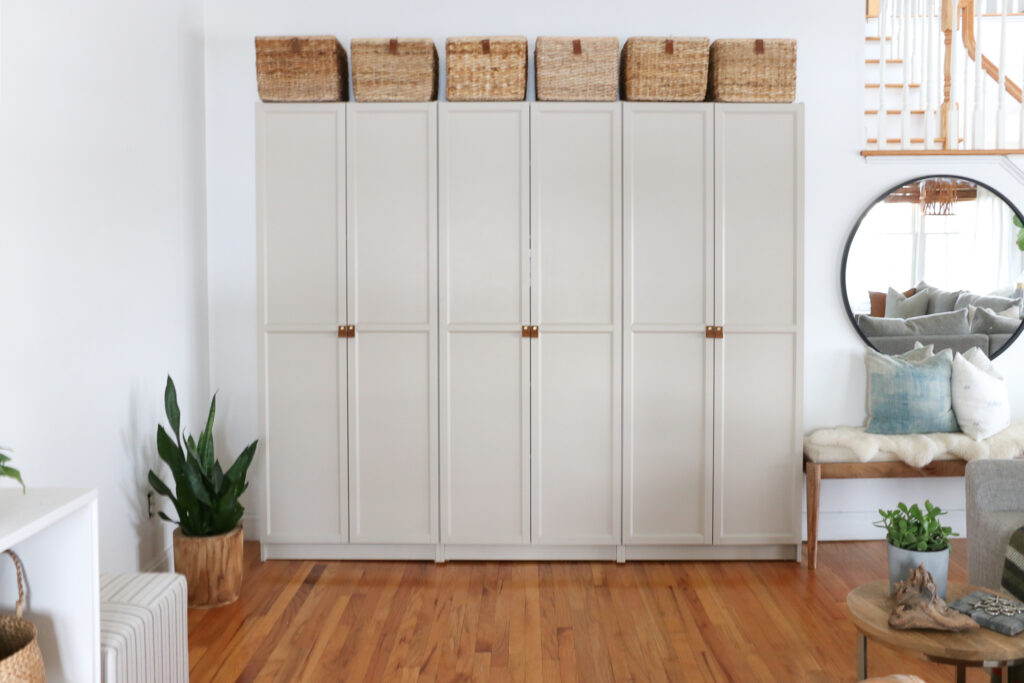 John making sure the doors are even, what a gem of a guy:)!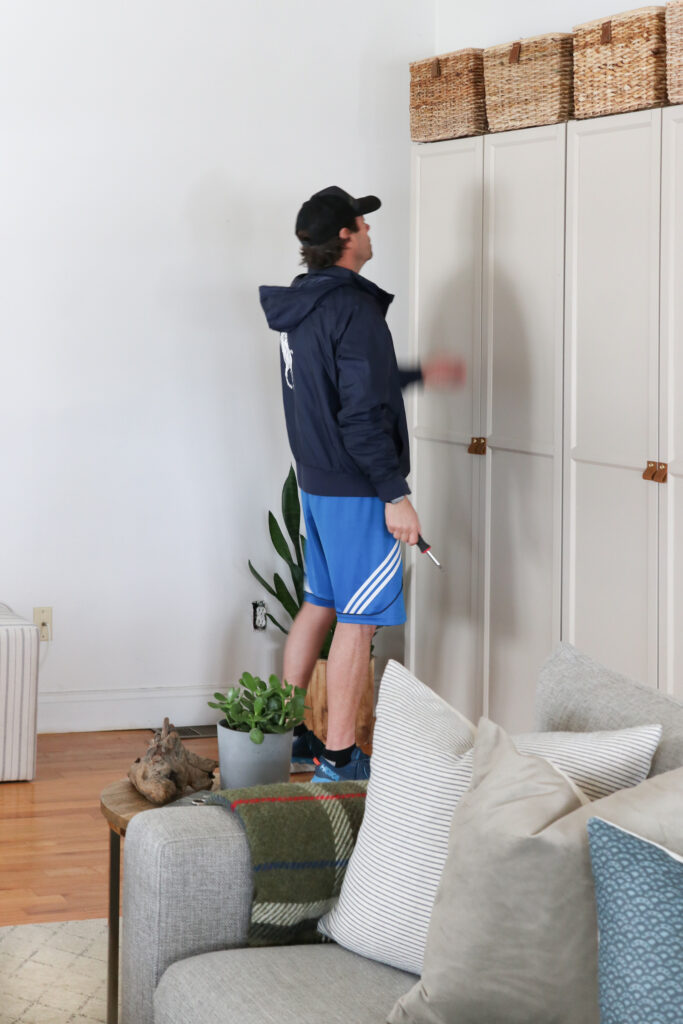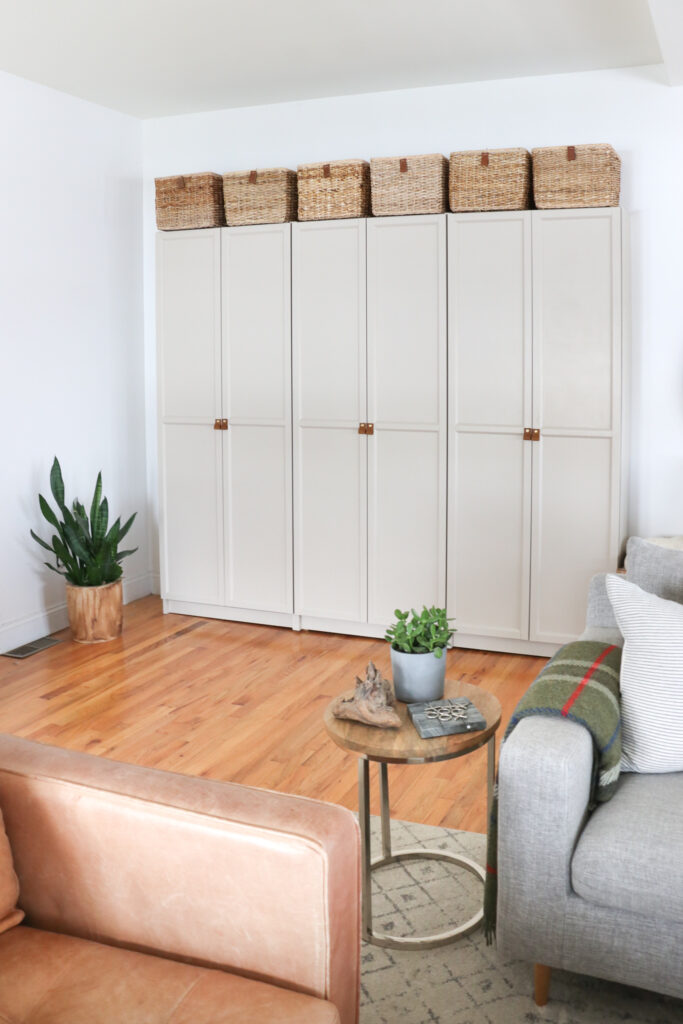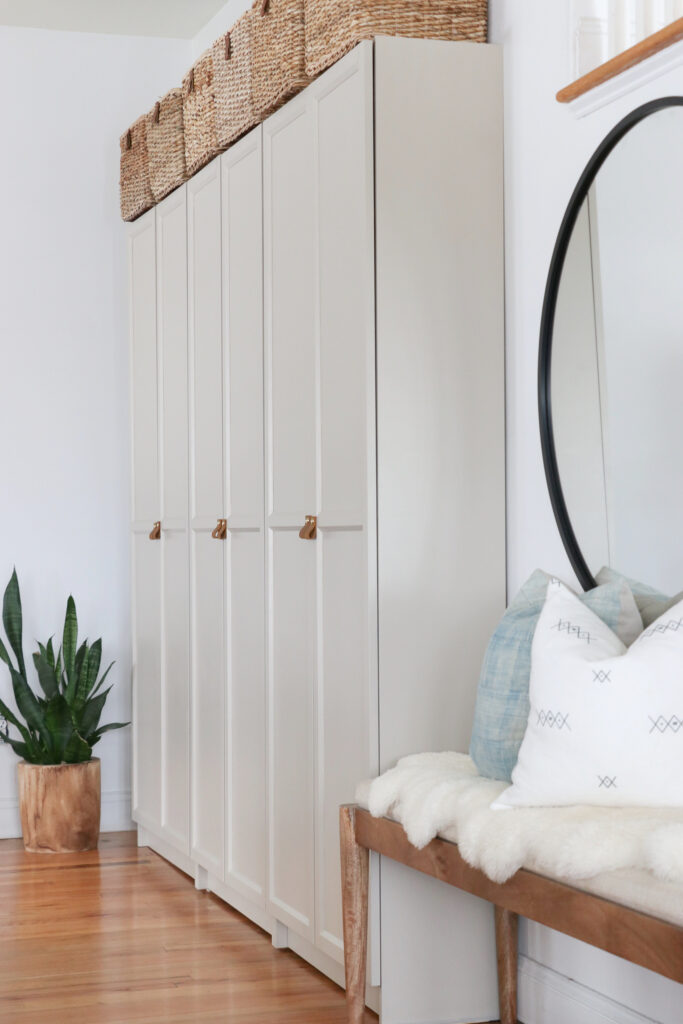 I placed a bench next to the cabinets, I like the contrast in heights. As I've mentioned it's an odd space to fill but I love how it turned out.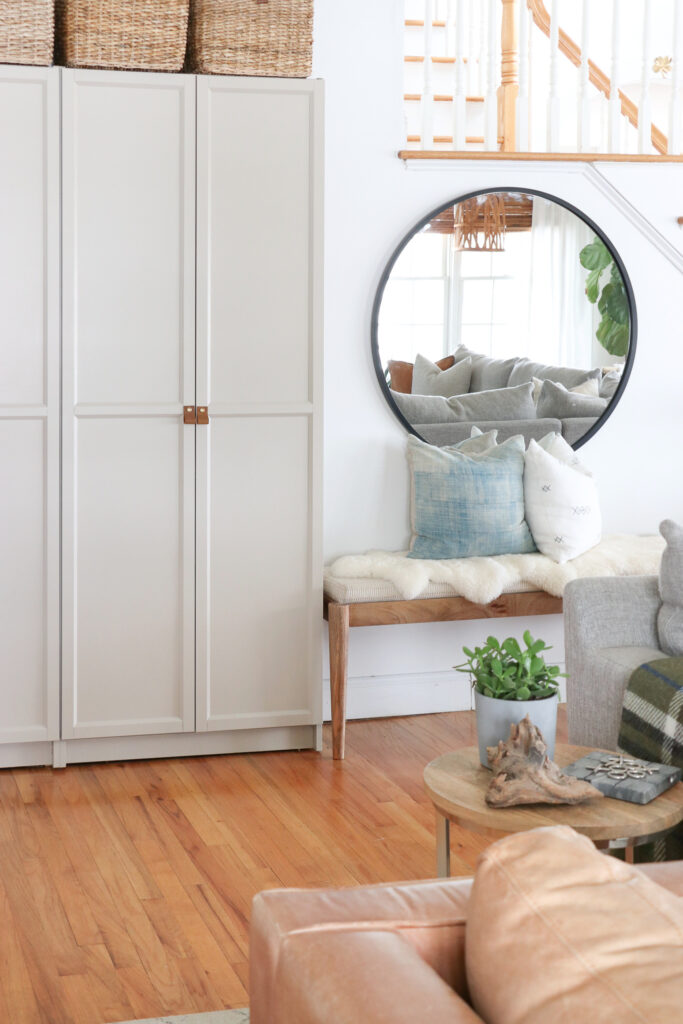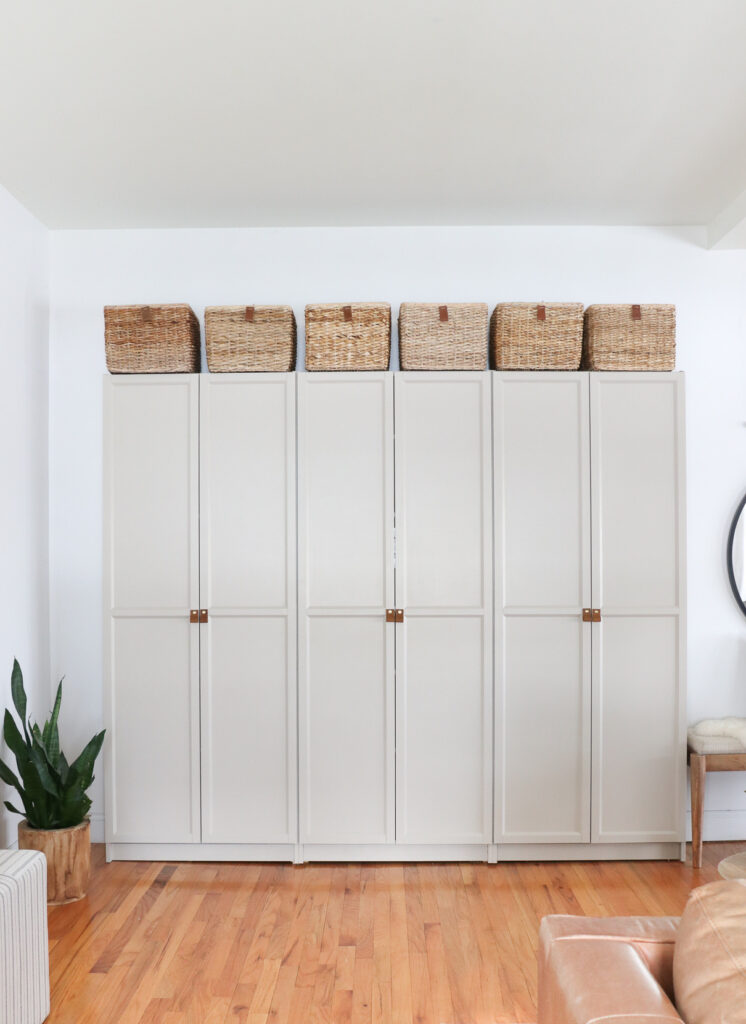 You can find the pillows on the bench at my shop.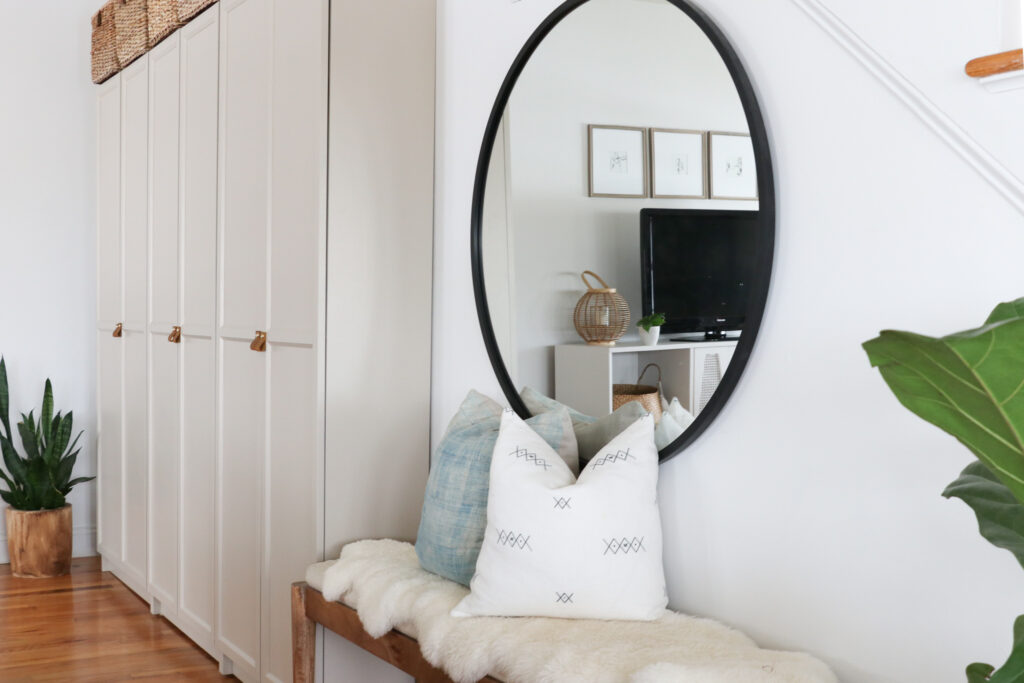 Denny enjoying the view. Right after the sofa was fluffed he came right back to mess it up again, ugh! Good thing he's cute and very sweet!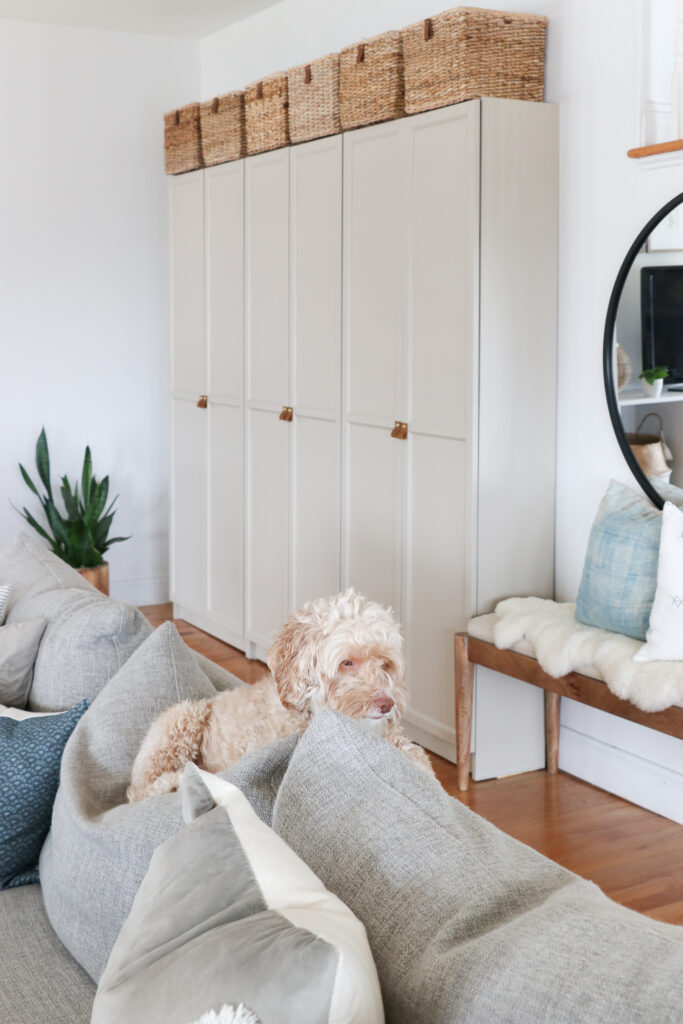 You can find the Instagram reel showing the entire Billy bookcase process HERE.
Have a happy day friends!