Ikea Hack-Billy Bookcases Turned Into Custom Cabinetry
For nine years I have been at a loss for what to put along the expansive wall in my living room. I have thought about everything from a long desk to club chairs under the stairs, to an entire wall of open shelving. After solidly scrapping the idea of open shelving, the chairs and the desk I really had to search my mind for something that could be functional, pretty and hide all our stuff. Ikea came to mind. After a lot of brain gymnastics I figured out a solution. I could put 3 Billy Bookcases with doors together to make one unit that felt like custom cabinetry. But wait there's a twist. I'll be painting the glass, yup you heard me. So you don't have to see all the stuff inside.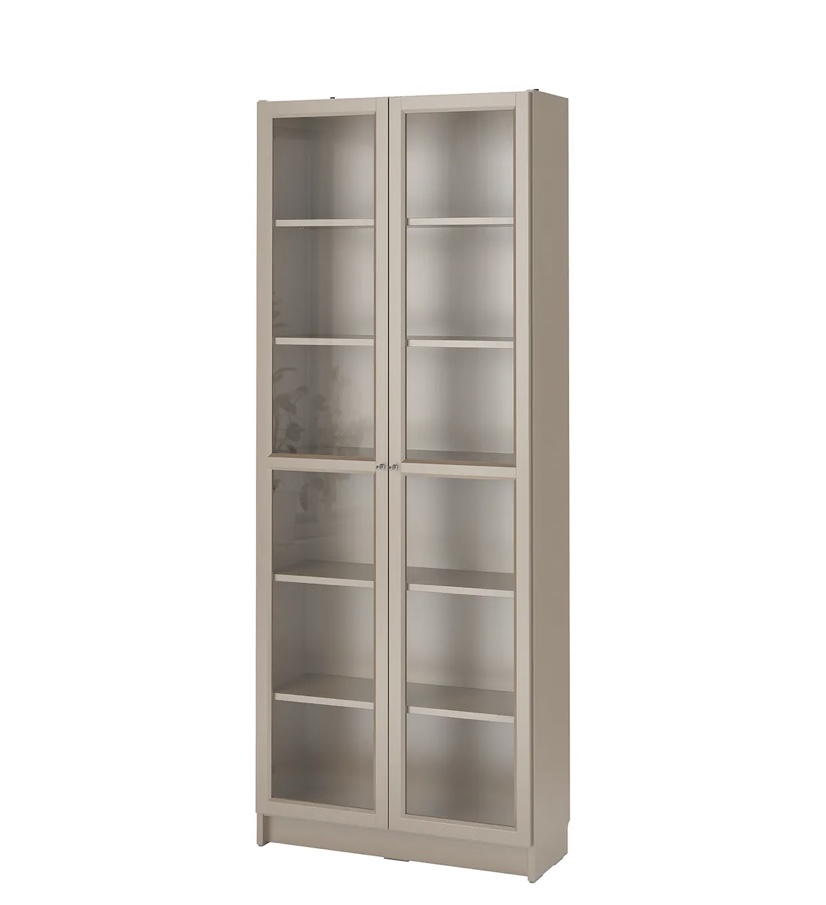 You see my house was once a small two-bedroom cottage that was completely rebuilt and enlarged 15 years ago. With that came opening up the entire first floor. I believe part of my kitchen used to be bedroom one and the other bedroom was part of my living room. My living room is large and at the risk of sounding ungrateful, it's too big. I like cozy, small spaces and this space can feel overwhelming at times. I am hoping this solution will make it feel more cohesive.
Ok are you ready for the befores? Please don't judge. This corner has been the dumping ground for years.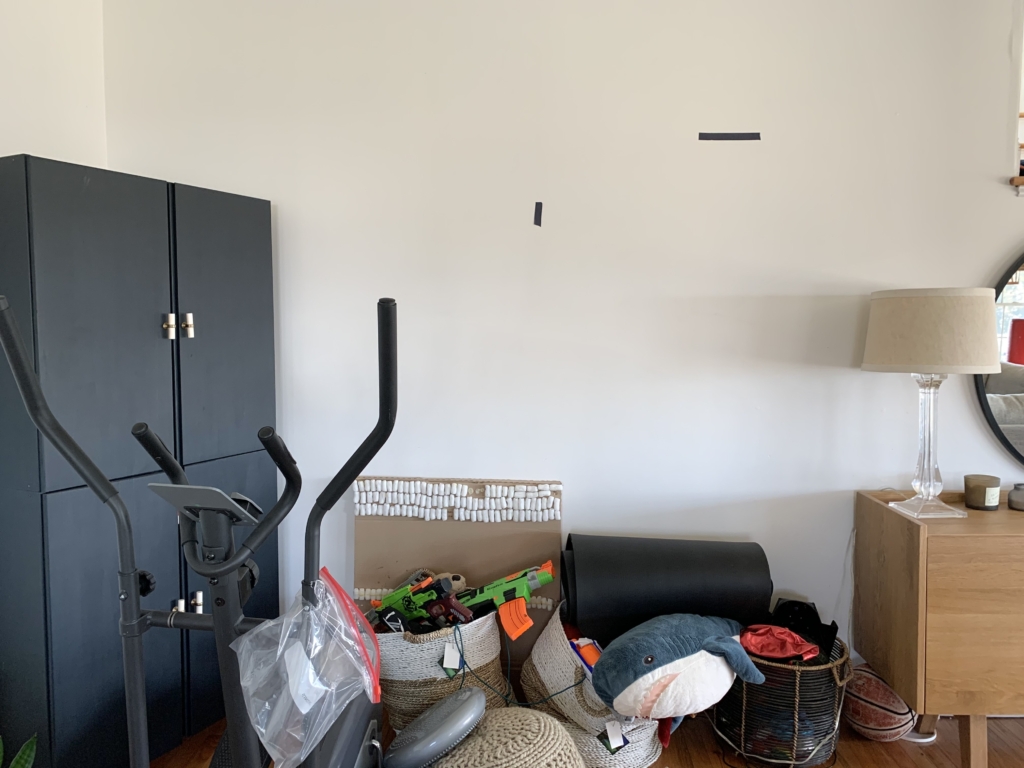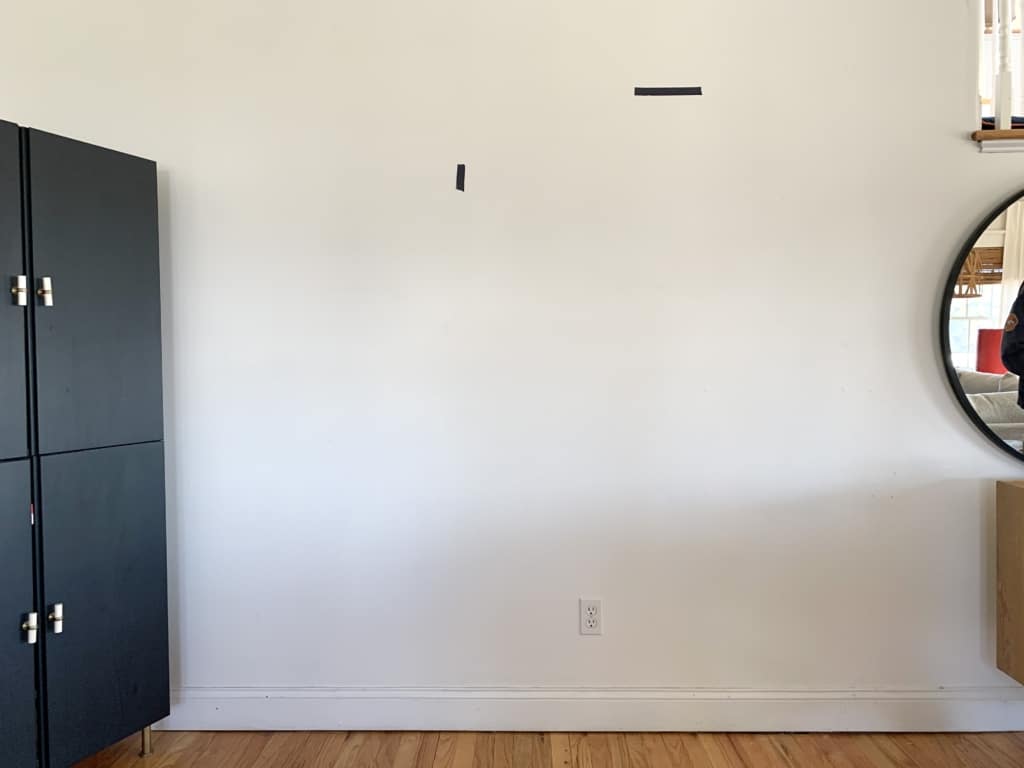 I know it doesn't seem that large but let me assure you it is in person, it's 120″ wide. OK, so the plan. I will put 3 Billy Bookcases with glass doors together along this long wall. I'll then paint the glass by priming it with Stix first, then use cabinet and furniture paint from Valspar in Realistic Beige (Sherwin-Williams). I'll make custom leather pulls and buy these baskets for the top.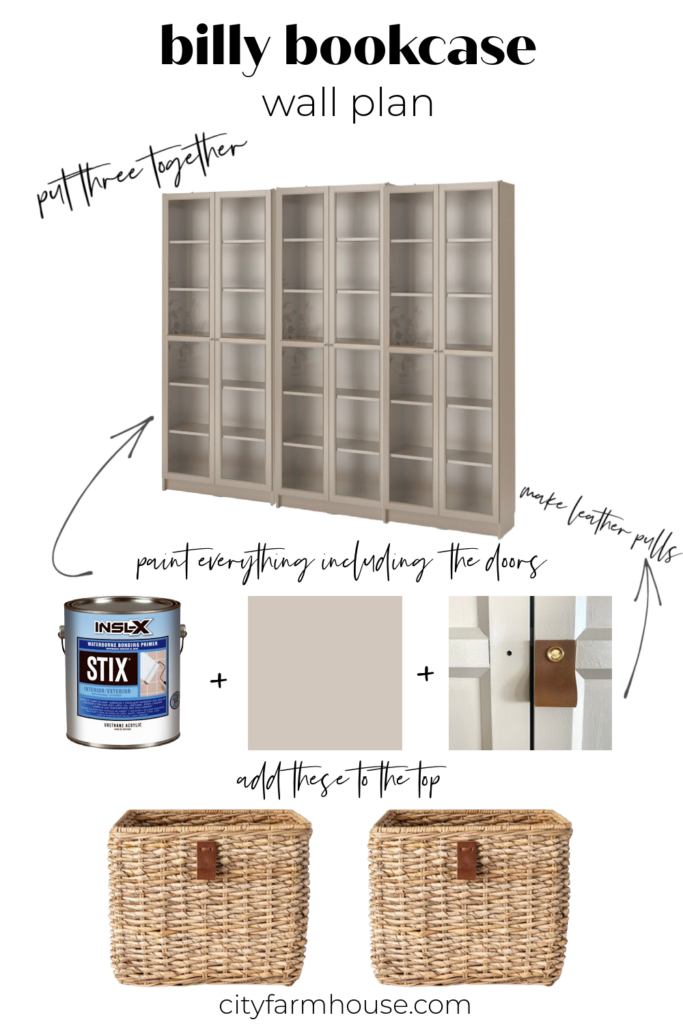 Stay tuned, hoping to share next week.
Have a happy day friends!