Farmhouse Wares and Awesome Giveaway
Happy Monday!
I don't know about you but we have been on the go most of the summer, which has been so nice!
But…with fall around the corner there comes a need to nest,
to get back to basics and yes, decorate:).
With that being said I am so thrilled to share a new sponsor-
Betsy has an incredible shop that I know you will ALL LOVE!
The BEST part,
she is giving away a $50 gift certificate!!!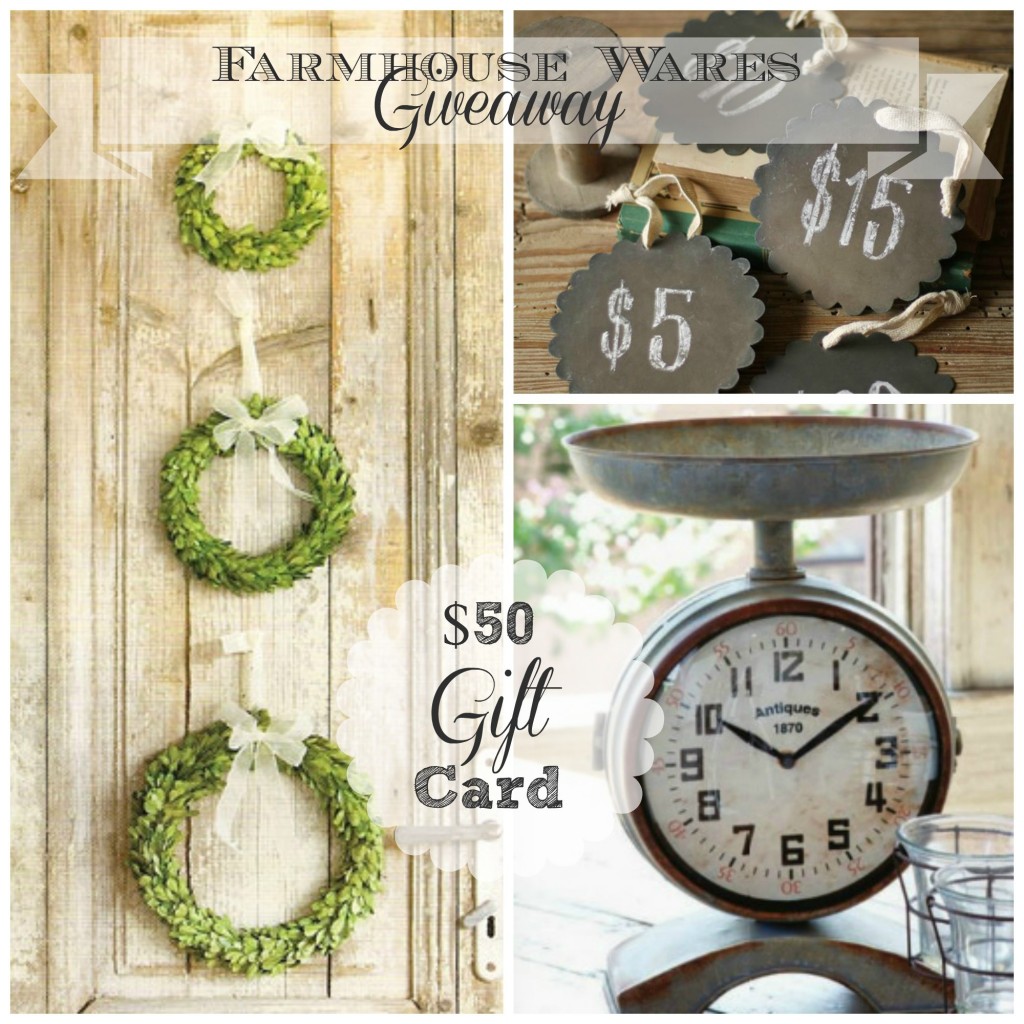 *****************
There is a beautiful and sentimental story behind her journey to open this shop,
you can read HERE.
Here are a few words from Betsy,
"I'm especially drawn to farm living because it embraces the same values of sustainability and caring for the environment that I grew up with.
When I talk about environmentally-friendly, I'm not just referring to our planet, I'm referring to the very environments we live in.
I believe home is the place that keeps us centered and gratified.
I also believe the simple pleasures in life provide much needed sustenance. Our products help you rediscover clean, simple, comfortable living.
Our fresh, farmhouse style home decor has an inviting vintage feel with plenty of practicality–perfect for any country home. This is my dream come true."
Here are a few of my favorites…..
Preserved Boxwood Wreaths with Ribbon Trim
Feed Sack Style Table Runner with Blue Stripes
"Practice Conservation" Vintage Style Laundry Bag
Farmhouse Furniture Wax by Sweet Grass Farm
Wire Mesh Cubby with Coat Rack
 To enter to win this awesome gift card,
1.     Comment on this post.
I will announce the winners Saturday morning:).
Good luck!