Coordinating Paint Colors
When it comes to picking out paint colors, it's one of my favorite things to do. I know some cringe and shutter at the thought of picking out paint colors, but heading to the paint stores and to look through all the swatches makes me incredibly happy! I love comparing colors against one another, seeing which ones have more of a yellow undertone vs. a red one. I've been known to repaint a room a time or two just because I wasn't a fan of the undertone, the right shade makes all the difference in the world.
Last time I shared with you how our living room transformed. The before, the progress, and the after. After looking through my collection of favorite rooms, and noticing the all white walls, I knew what had to be done. Except no matter how much I loved white walls, I was a bit of a scaredy cat when it came to making the commitment. So I went for the closest shade of almost white I could find. I painted our living room Halo by: Benjamin Moore.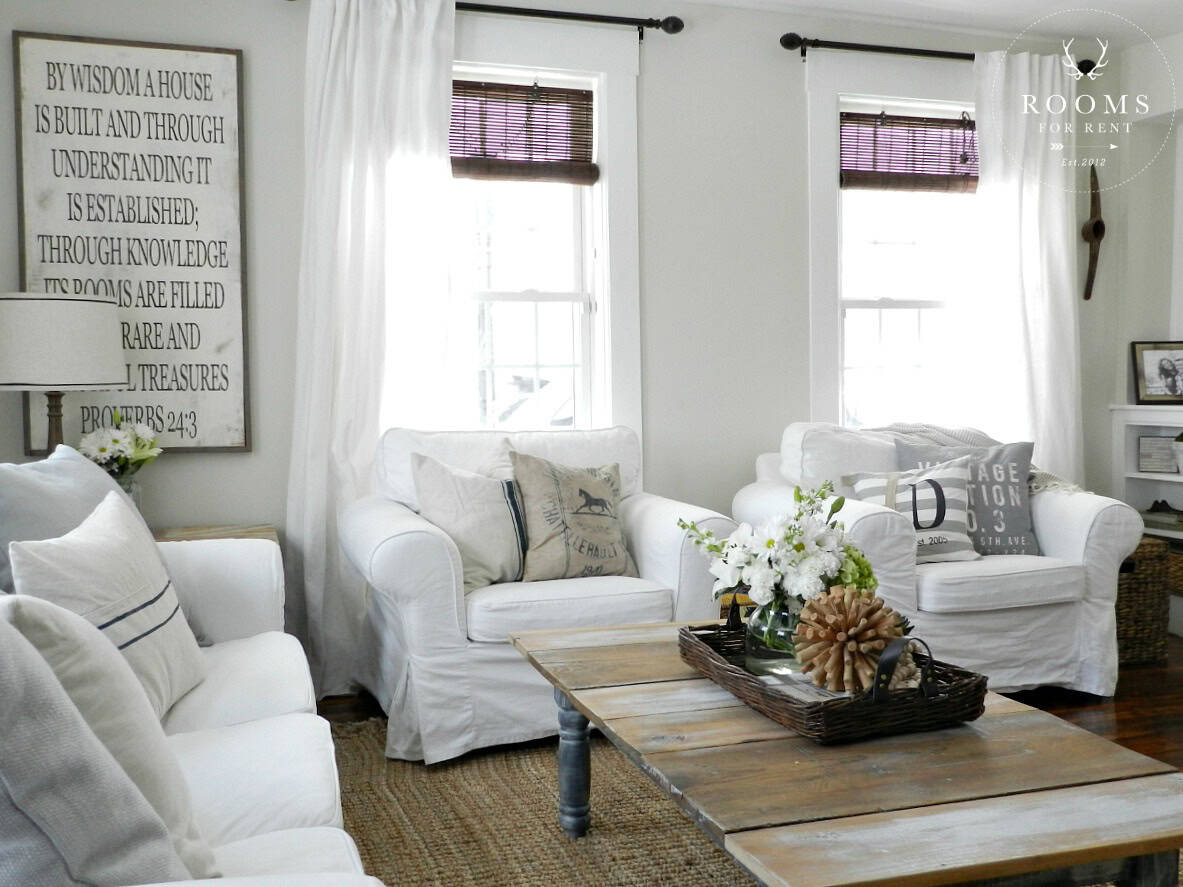 Our living room is open to our dining room, so I had to make sure it was a color that would coordinate with the warm gray I have in our dining room.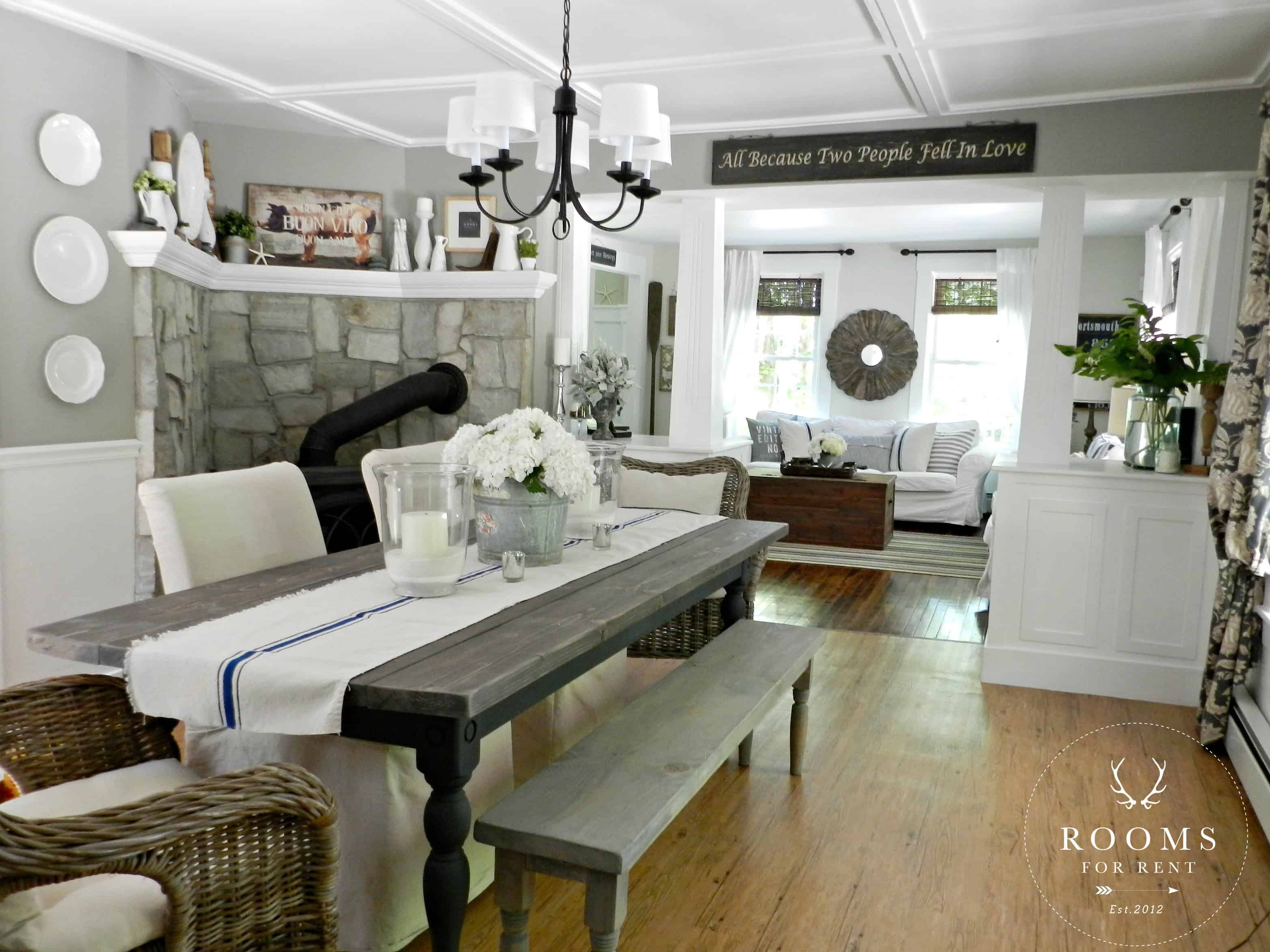 Our dining room color is Woodsmoke by: Glidden. It was the 2011 Top paint choice by Better Homes & Gardens and I still love it! Since it's a warmer shade of gray I wanted to make sure that the color I chose for my living room matched the undertones in the dining room paint. Even though they are different paint colors, I still want the house to feel unison, and flow from one room to the next.
I recently just shared our front hallway as well, with our gallery wall, and talked about how in the end repainting it was a must, because we have no sources of natural light in the front section of our house. The transformation was so dramatic and afterwards you could clearly see it was just what was needed. I lightened things up by painting our hallway Hazy Skies by: Benjamin Moore.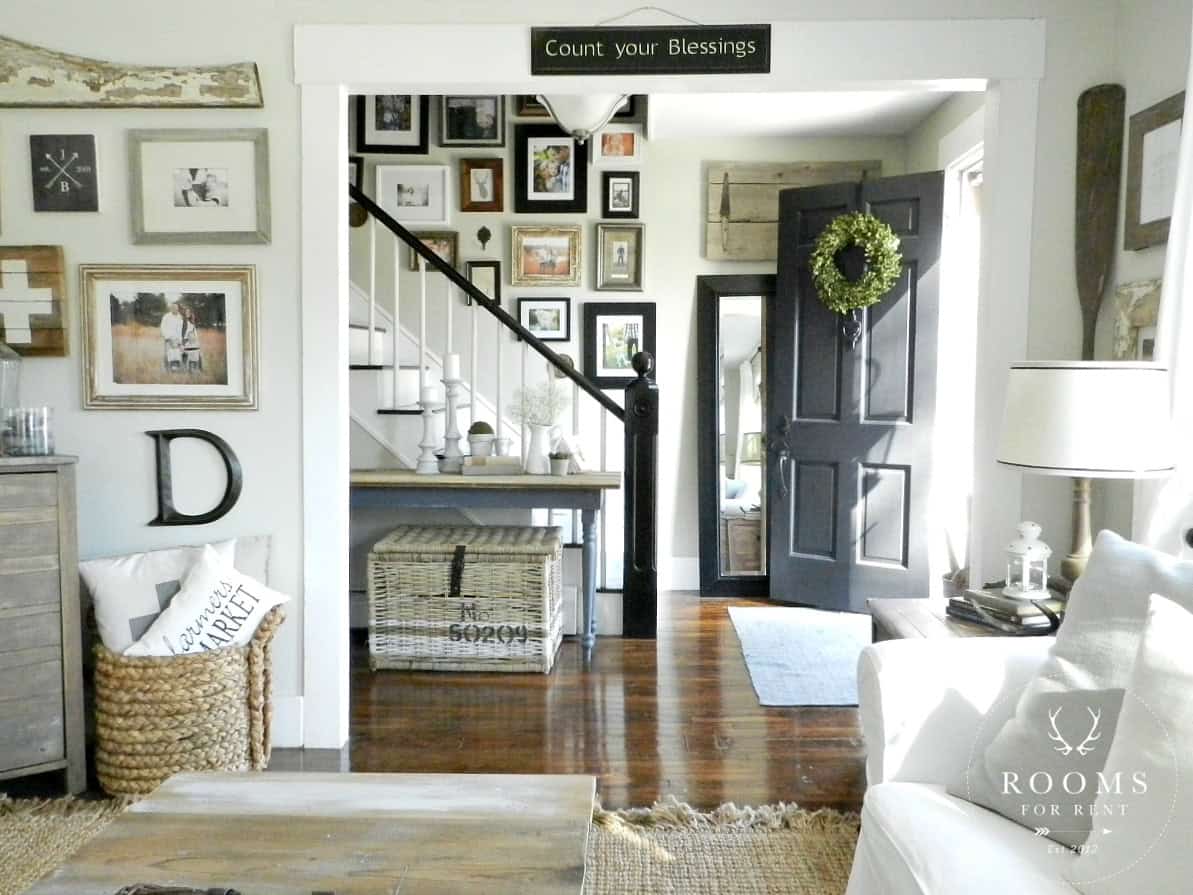 Hazy Skies is about 2 shades darker then the Halo color in our living room, so without painting our entire house the same color, it transitions nicely into the next space, but keeps things feeling cohesive throughout our house. Picking out paint colors doesn't always have to be tricky, I always compare shades next to each other to be sure I'm loving the color I've selected. Buy the sample first, because getting it home and painting it in the lighting in your house is totally different that in the paint store. And don't be afraid to re-paint if the color isn't sitting right with you. When I was repainting our hallway, I actually painted it a different lighter tan first, but I just wasn't happy with it because it didn't have enough gray undertones. So I painted again, the newer color was the exact same shade, except it had gray undertones instead of yellow. It made all the difference in the world, well to me at least.
To see the rest of the paint colors in our house, you can check out this post, I share a lot of the paint colors we had before, and what we have now for a more cohesive feel throughout the house.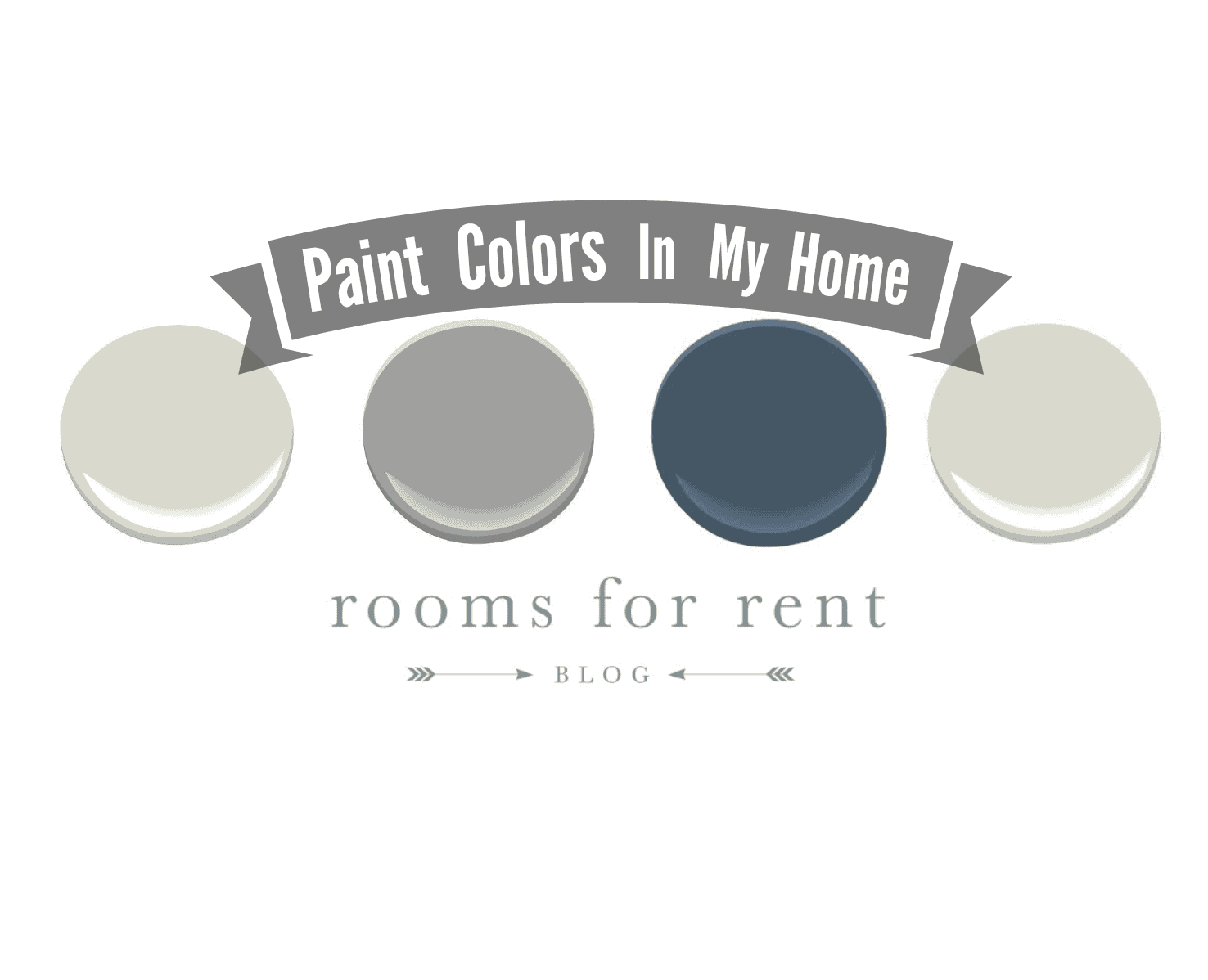 Stay in touch!
Instagram / Pinterest / Facebook
Have a design question? Visit Doucette Design Co. for all your design needs!

*************************
Thank you Bre, what a helpful post!
Have a beautiful Monday friends!