Billy Bookcase Hack-Arched European Inspired Cabinet With Fluted Doors
This Ikea hack is going to blow your mind! Remember that blank wall in my family room and the Billy Bookcases I painted to fill that blank wall? I turned them into a European-inspired arched cabinet with fluted doors. I'm a smitten kitten and it could be my favorite DIY yet!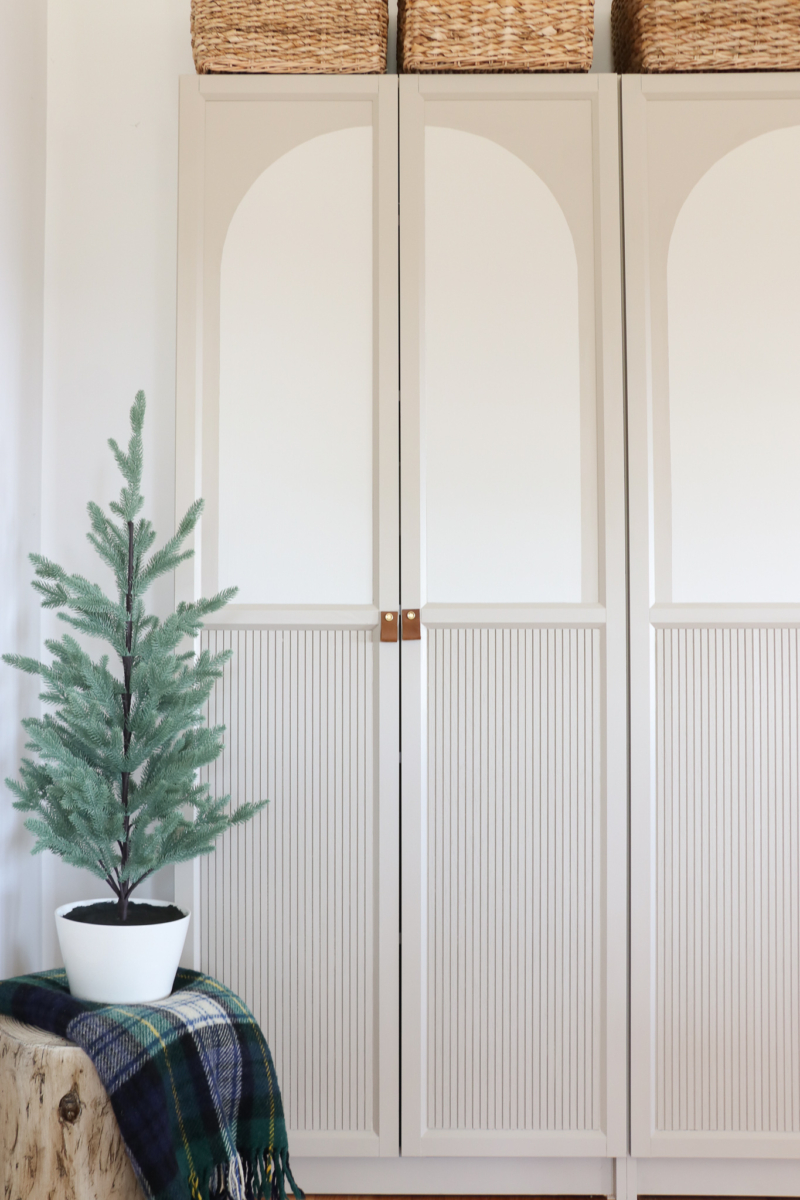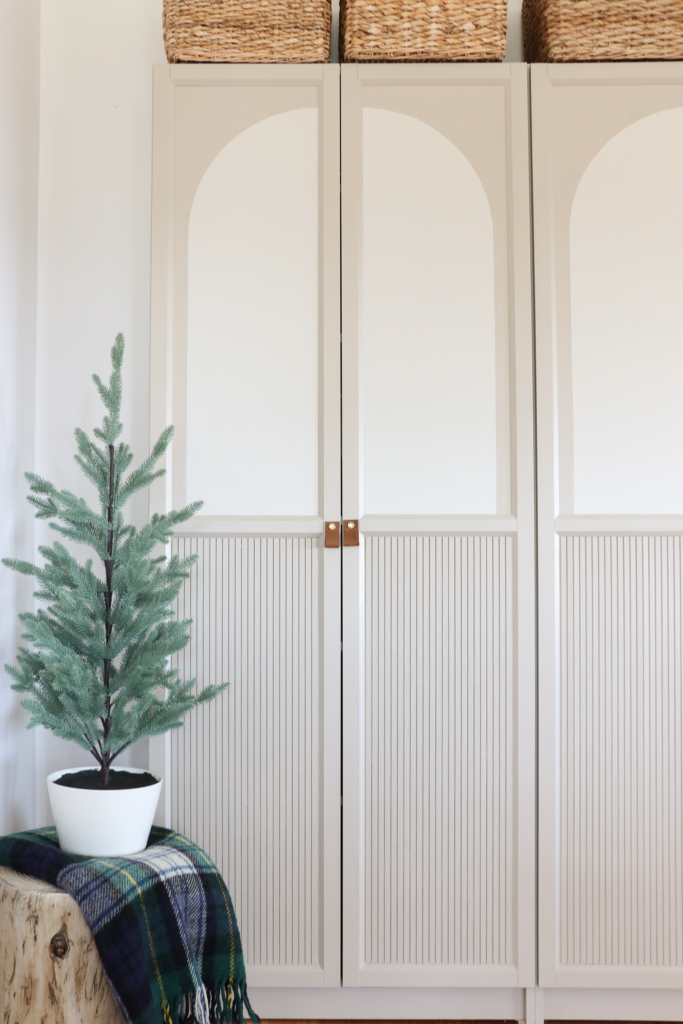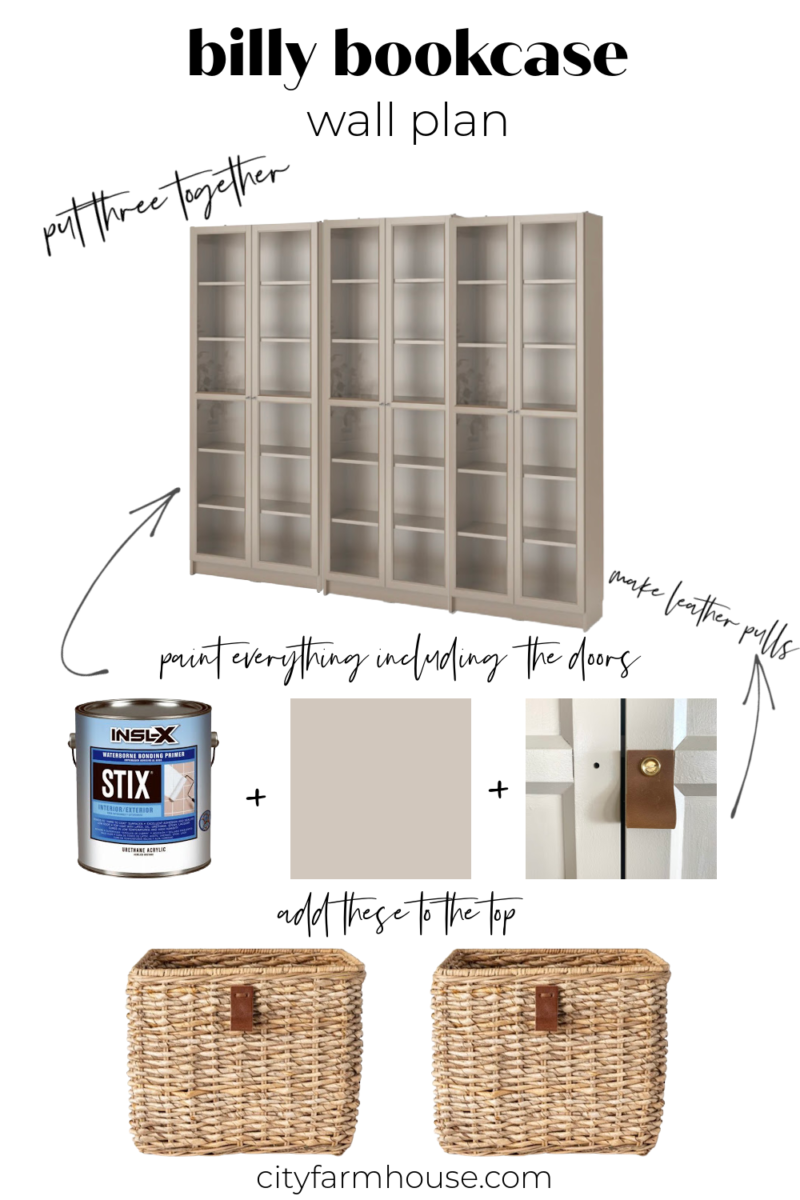 Just a recap from the original post. I bought 3 Billy Bookcases from Ikea and painted the glass doors with Stix primer. Our Ikea stores in the US don't have plain panel doors, otherwise, I would have saved myself that time. I had a lot of questions about that. I then applied 2-3 coats of Sherwin-Williams Realistic Beige. I also made leather pulls and added baskets from Target to the top.
This is the before. An expansive, empty wall with a clear lack of purpose.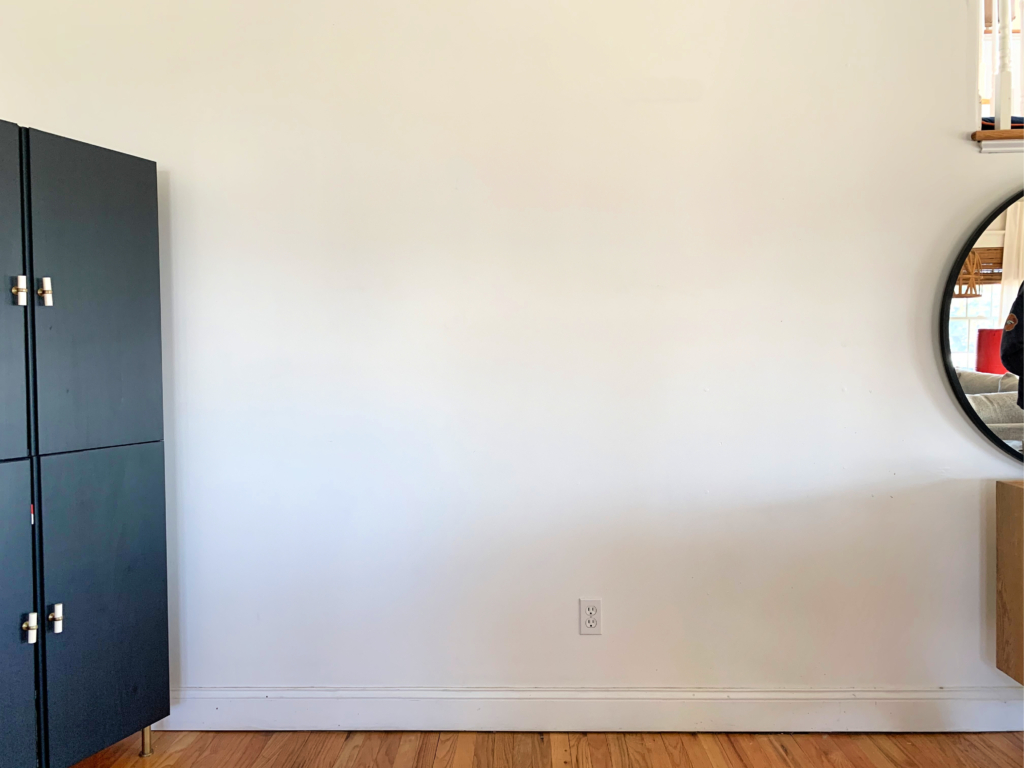 This is what the Billy Bookcases looked like once they were put together.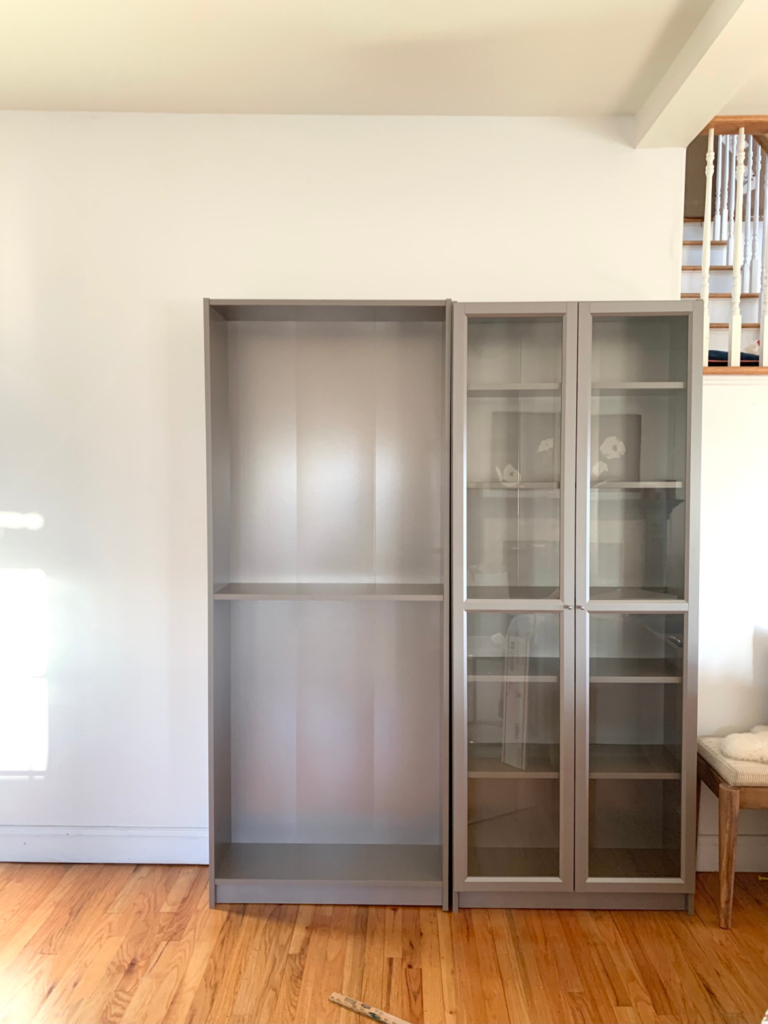 And the during. You can see I have one done and working on priming the rest of the doors.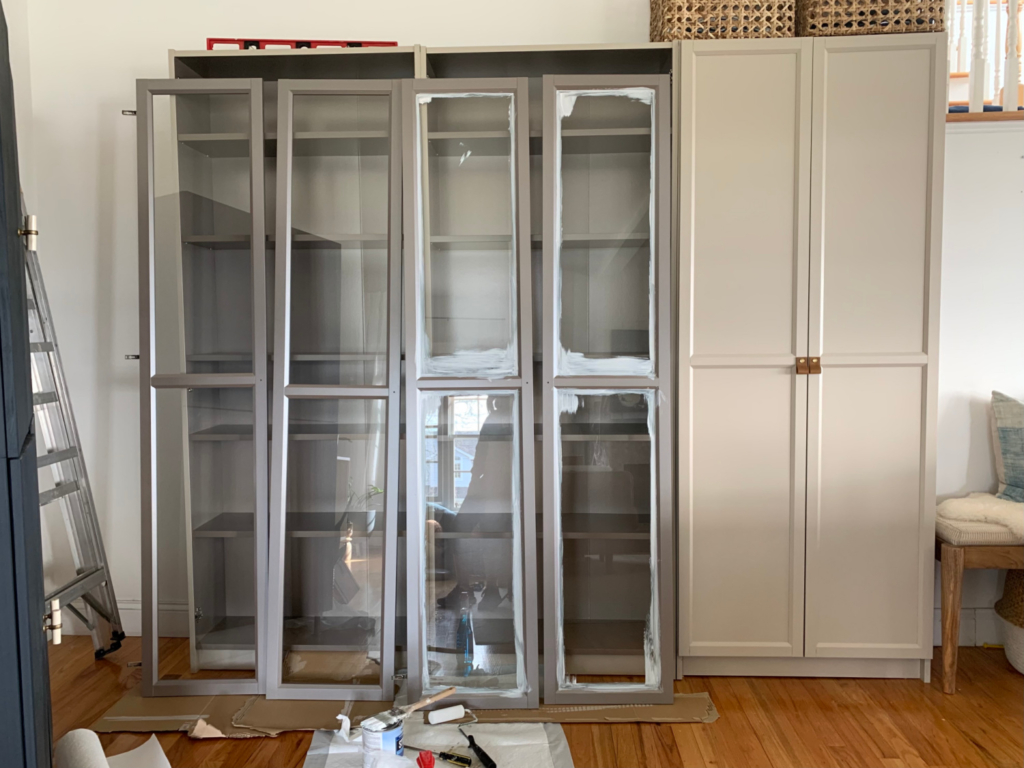 All in all, it was a good 3-4 days which included drying time.
Tada! The hard work paid off but I kept feeling like it was missing something. I wanted it to feel like a statement piece and it didn't.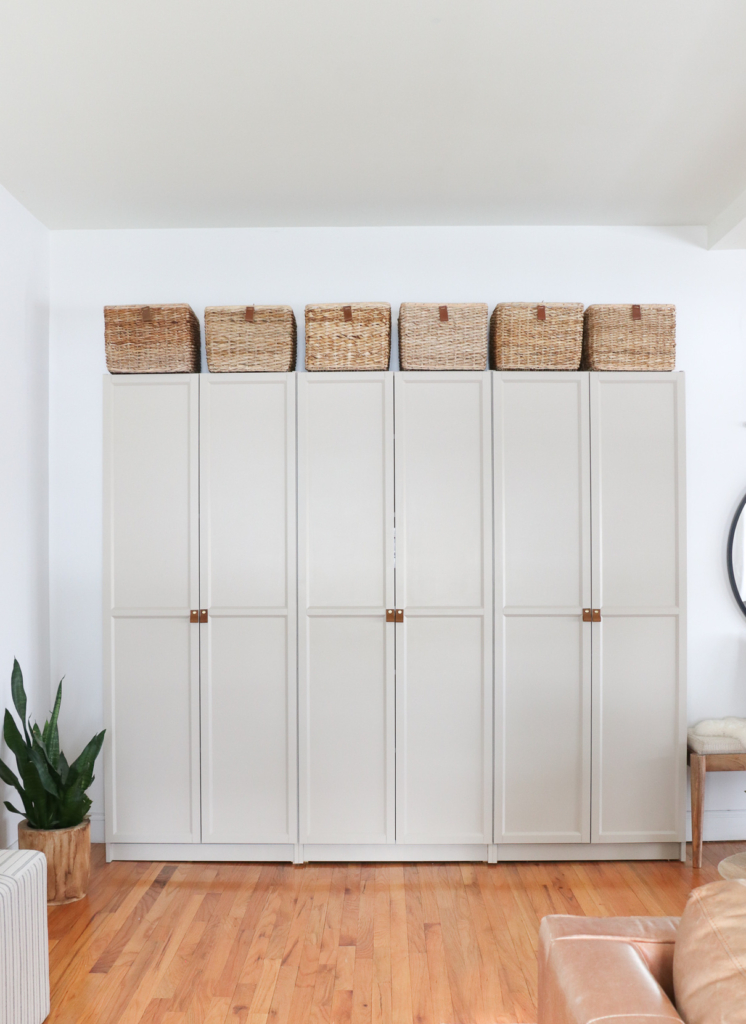 Then I saw Pole Wrap and knew the perfect place for it, this cabinet. But I didn't want to overdo it, so I came up with a plan to create arches on the top. FYI-Pole Wrap is in most of your home improvement stores. It's meant to wrap your basement poles but as you can see it's ideal for many other projects as well. I found mine on an end cap in the molding aisle.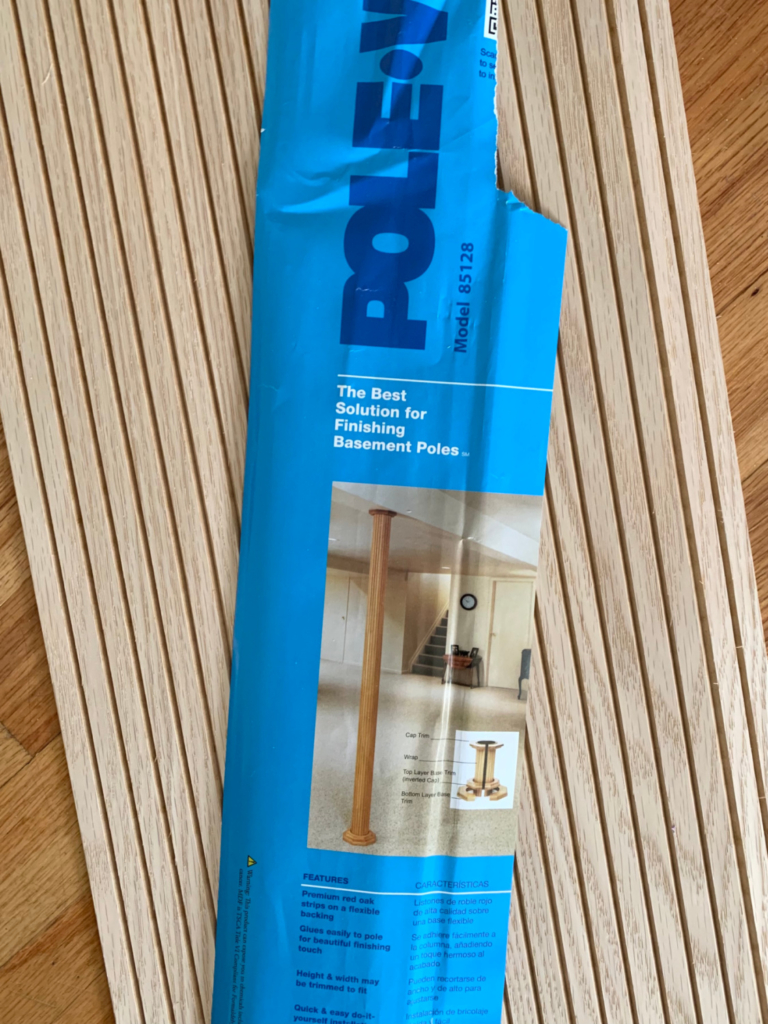 It's best to take off your doors to apply. There is a seam because this product is folded. So laying flat with pressure is best. Be sure to use a strong adhesive.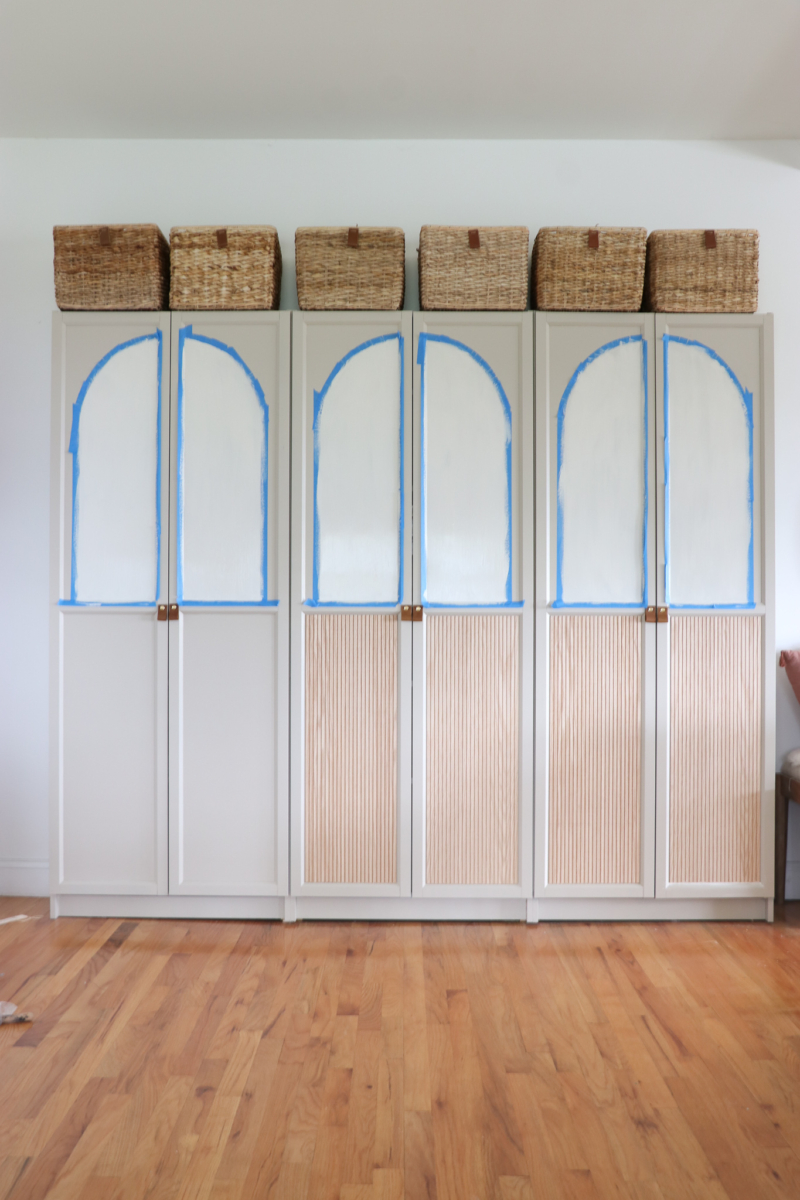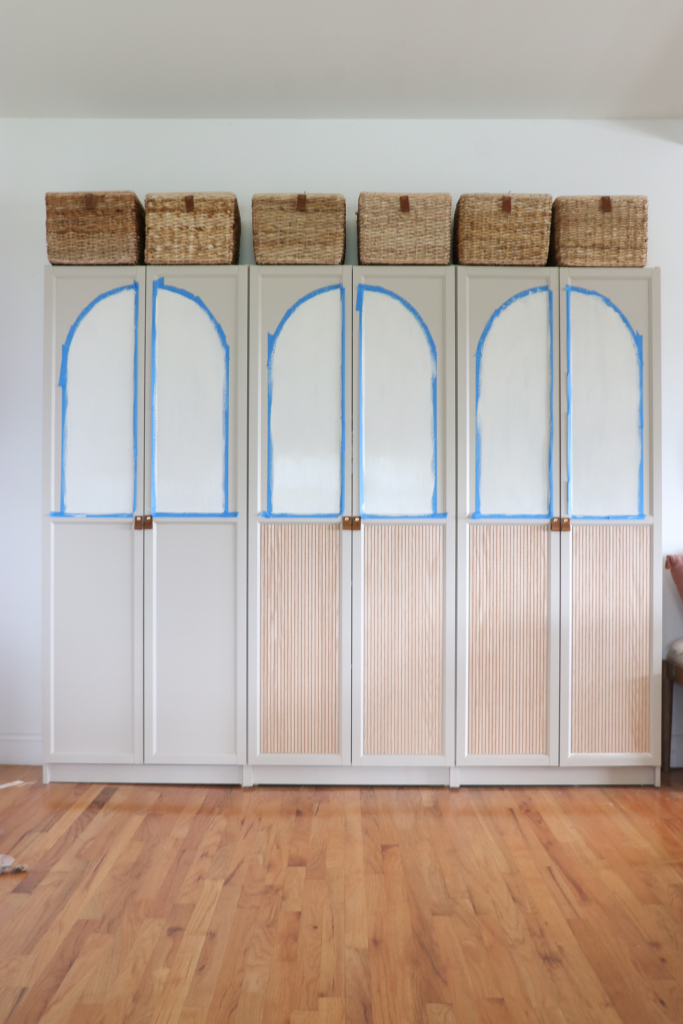 I created a template from oak tag and traced arches on each door. Be sure to mirror each unit. Tip, when taping around the arch make fringe-like cuts on the inside, it will bend better. Also, use caulk on the edge so the paint doesn't bleed through. On the inside of the arches, I used Sherwin-Williams Accessible Beige.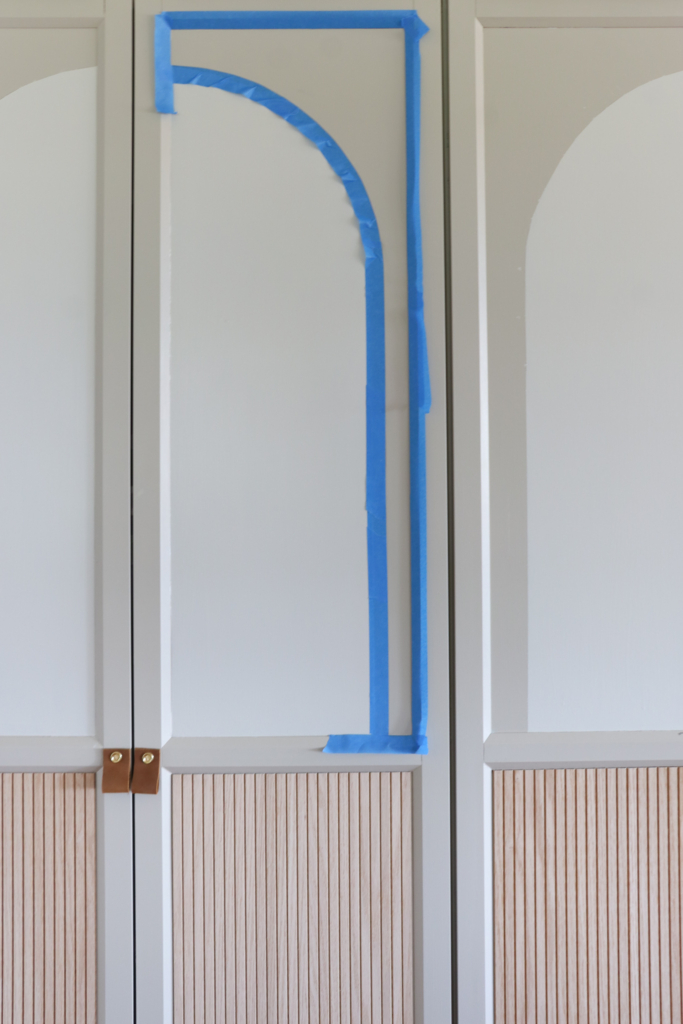 And here is the finished piece-my DIY Arched cabinet! It was so simple, anyone can do this project!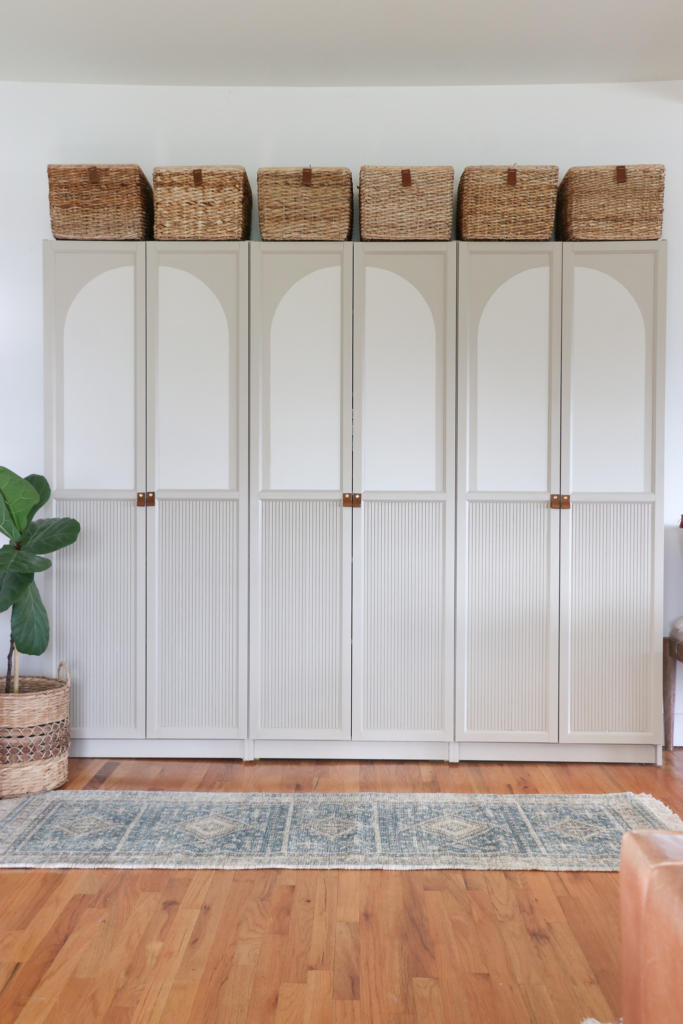 There has been a lot of questions about the inside. Cabinet 1 is for my staging items, 2 is for books and 3 is for games.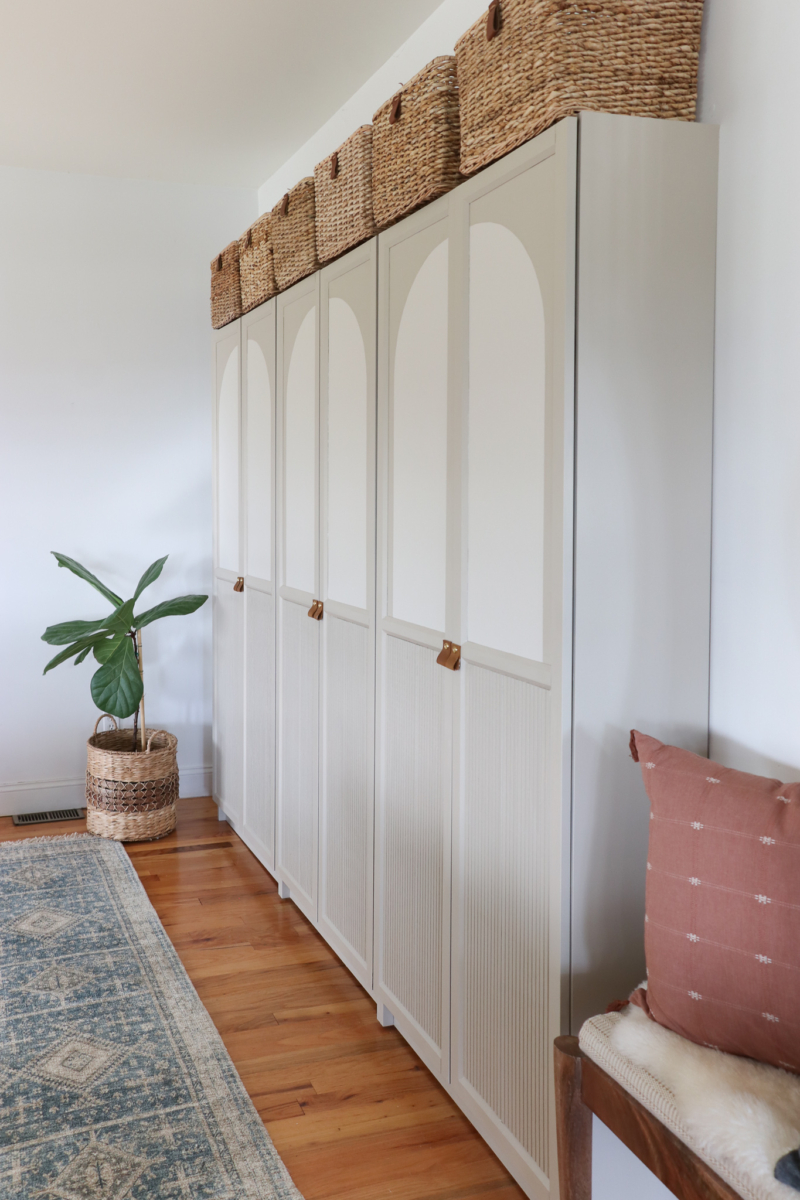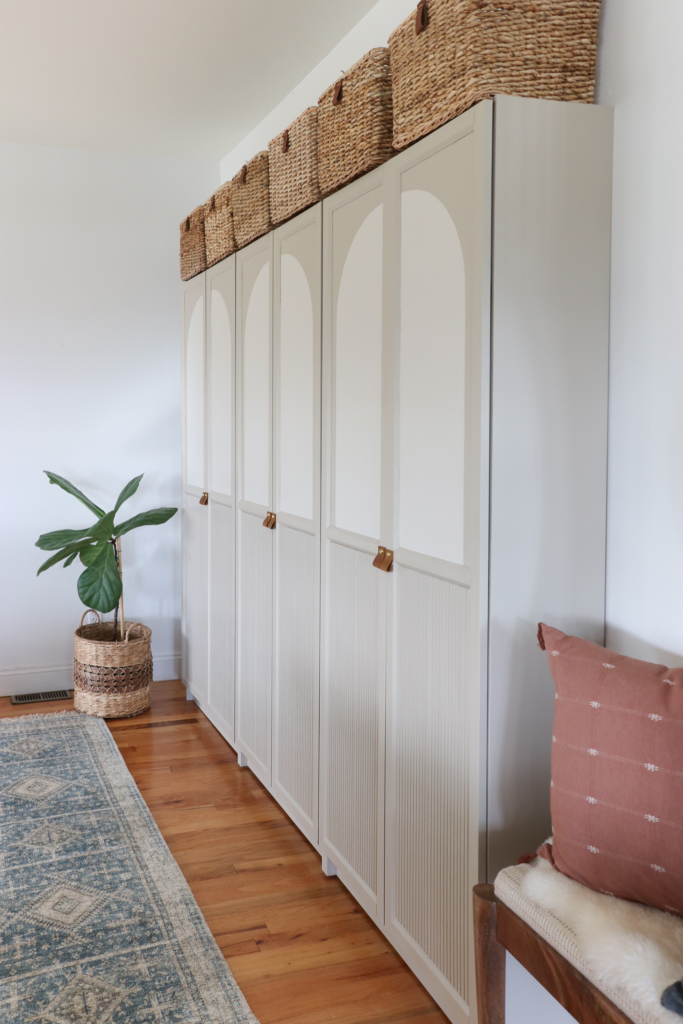 What do you think?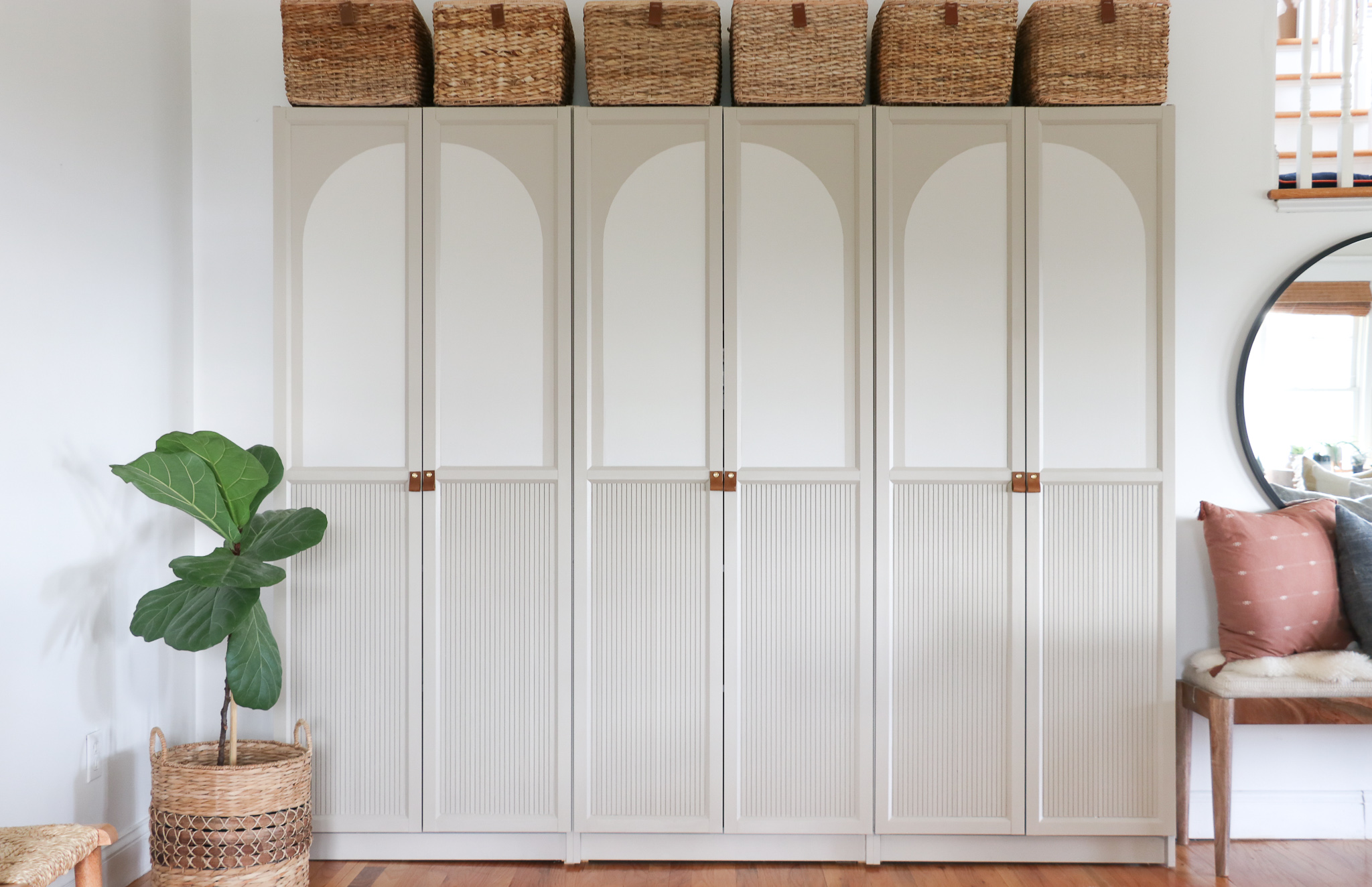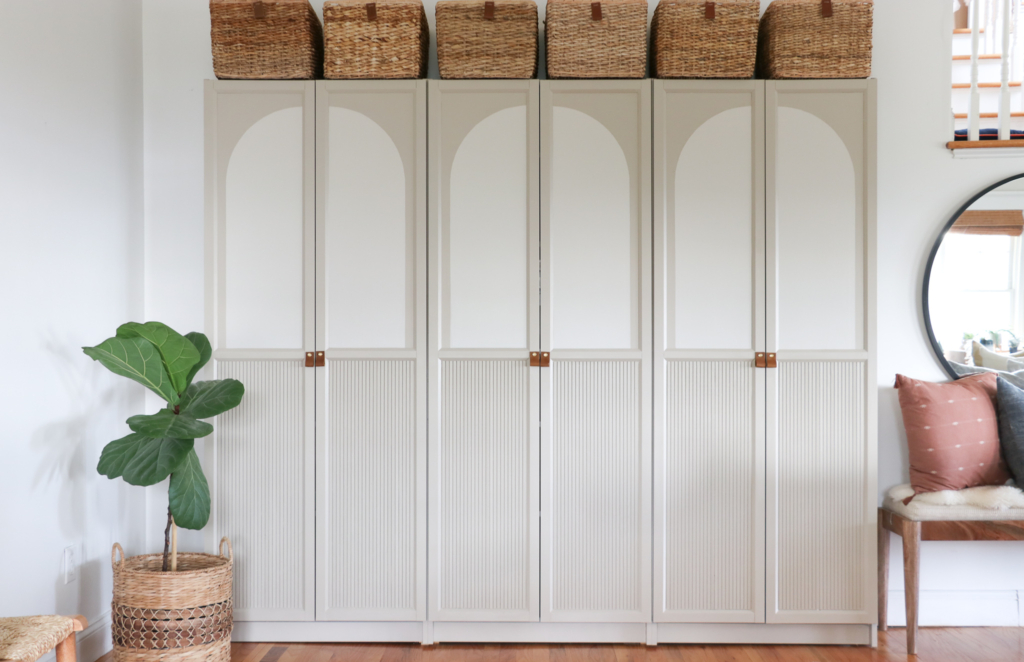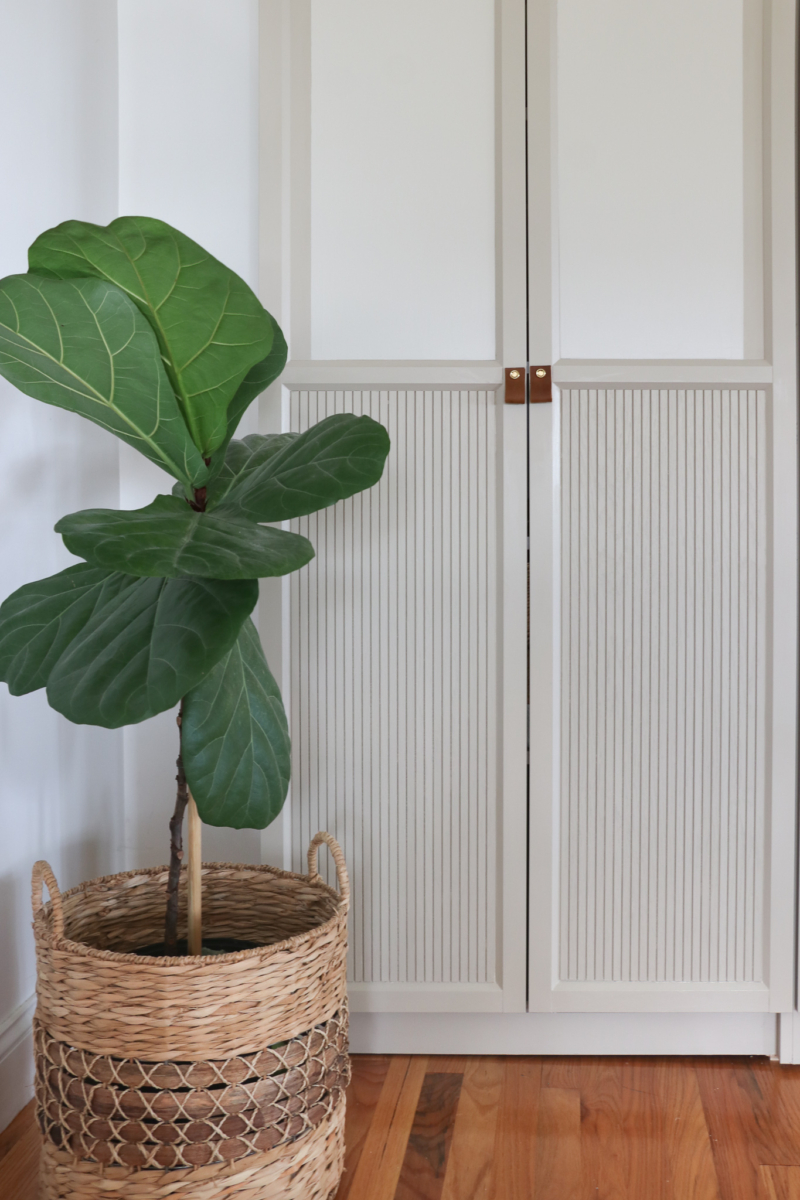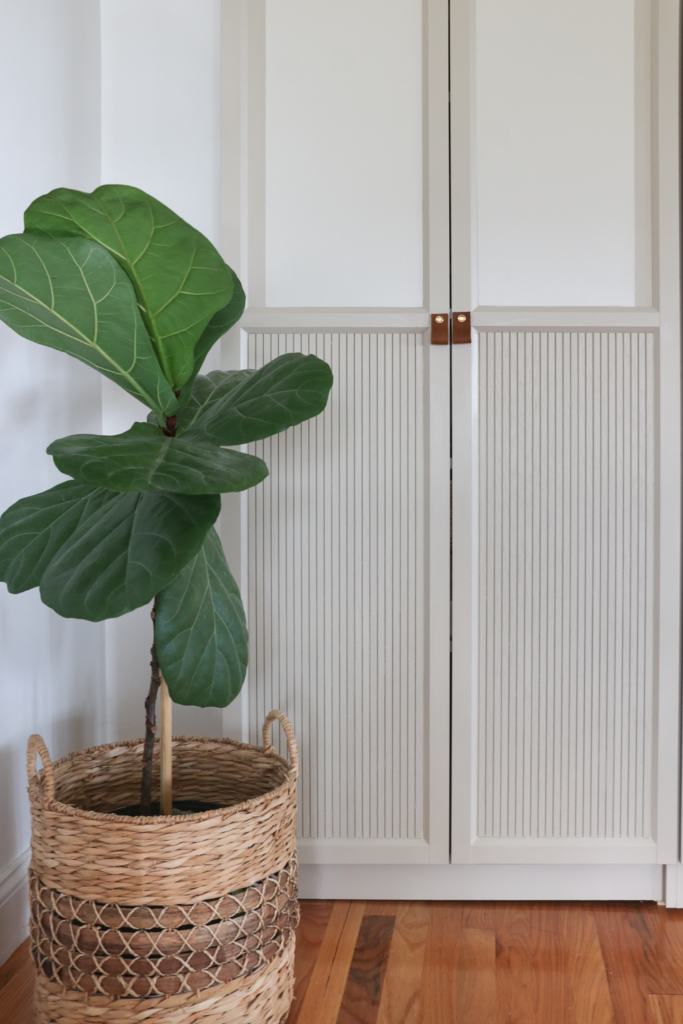 Here is a different shot decorated for the holidays. You can find the mini spruce HERE.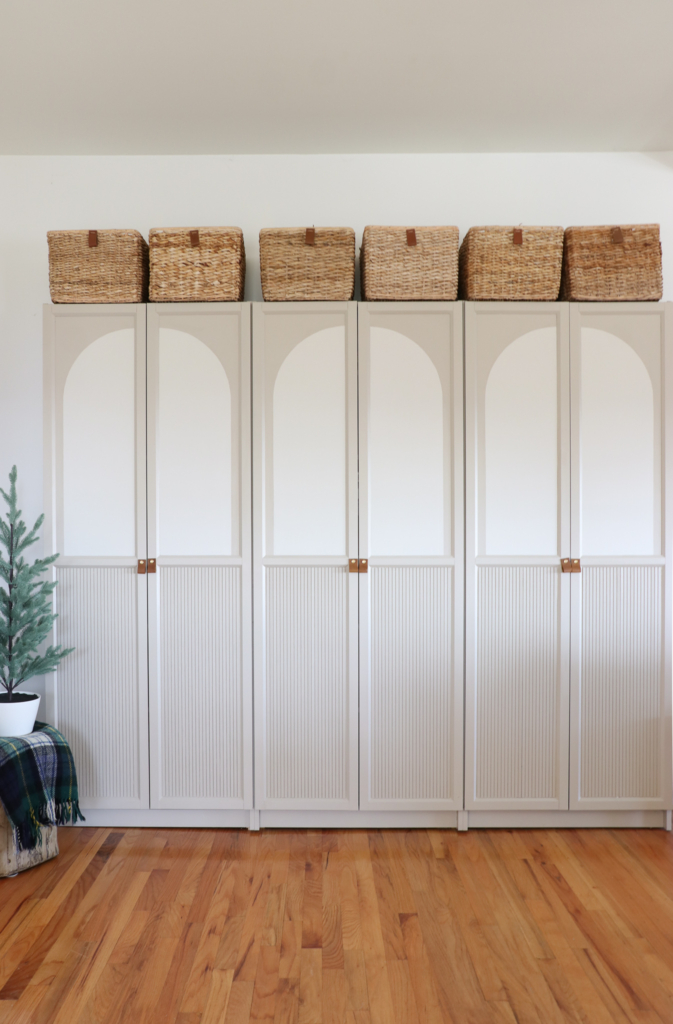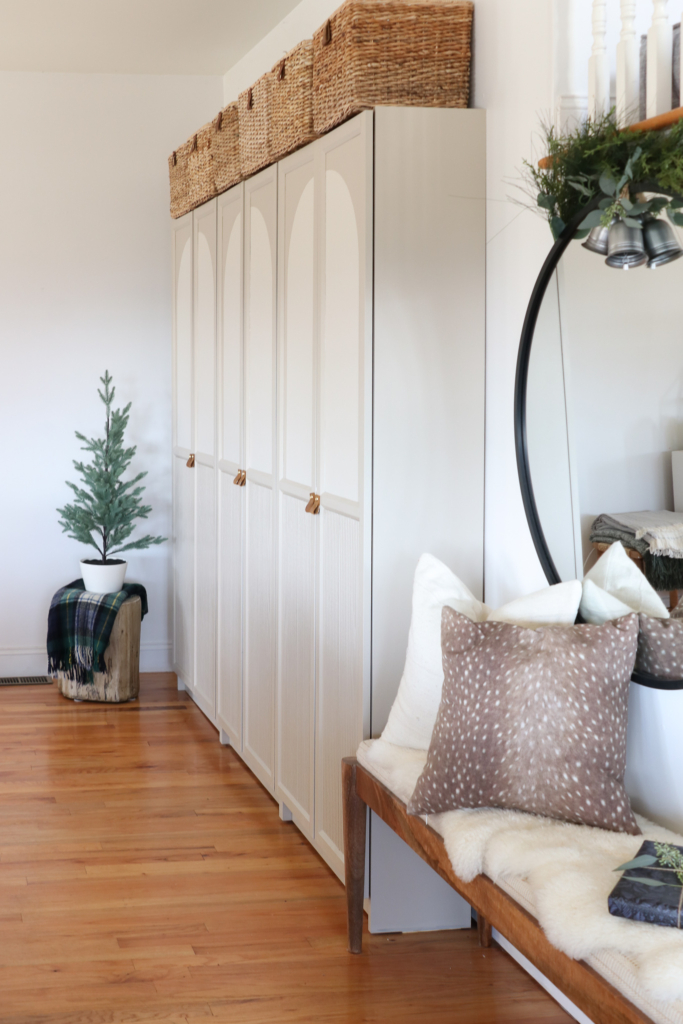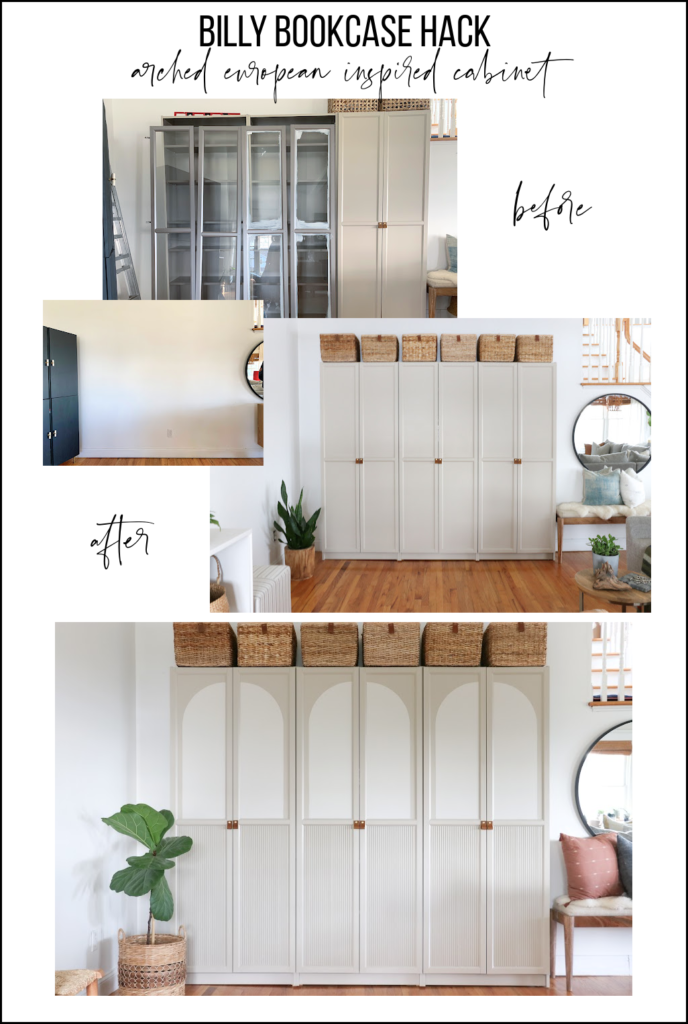 Have a happy day friends!