Mason Jar Chalkboard Lid Ornaments-Recycled Christmas Project #7
And so the count down begins….
I can't believe we are almost in the home stretch.
Yesterday I spent the ENTIRE day cleaning
I have been in a decorating frenzy the last few weeks
sadly my house paid the price.
It is not so much the cleaning as the visual chaos.
Anyways hopefully you are fairing better than I:).
I am just getting the last of my holiday orders today,
And then my mind will feel clear for the weekend,
which is good because we have lots of fun things planned!
Here is Recycled Christmas
 Project #7
I had these in my cupboard,
we use the glasses for drinking so these were just sitting there
un-used.
I loved the shape & texture and the rim reminded me of a frame
I did soak the rims in a little vinegar(a few minutes) 
&
roughed them up with steal wool a bit.
I just wiped on with my finger in white paint
&
 wiped off with a damp cloth.

I roughed up the metal with steel wool and then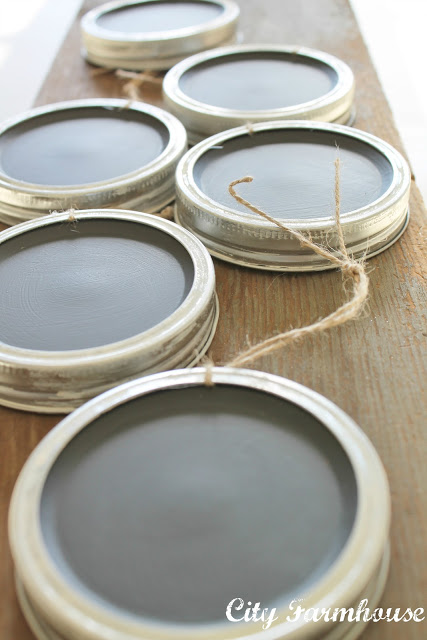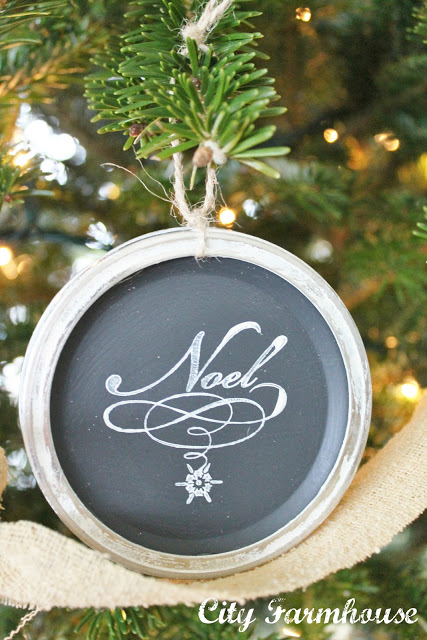 a. I had already done the monogram thing.
b. ran out of time to write something with a chalk technique.
But…..these would be beautiful with a simple monogram,
I hope you ALL have a wonderful weekend!