6 Simple Ways to Create A Moody Fall Aesthetic
One of the many reasons I'm in love with fall is the slower pace. I don't know about you, but I need a break from the hustle after summer. And I need my home to become my sanctuary again. That means getting back to the heart of our home and finding joy in the putzing and the stillness. A big thank you to Kristen from Ella Claire for putting and keeping this amazing annual Seasons of Home group together.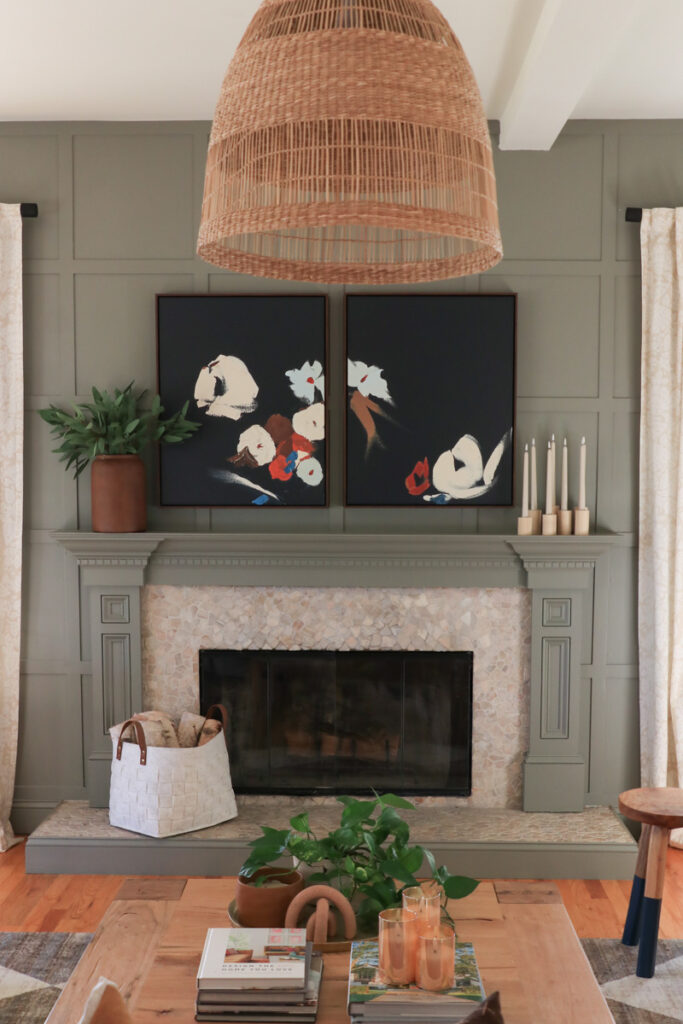 After a good cleaning, it's time to make it cozy after months of on the go. I know you can relate. The easiest way to create a cozy aesthetic is through texture and ambiance.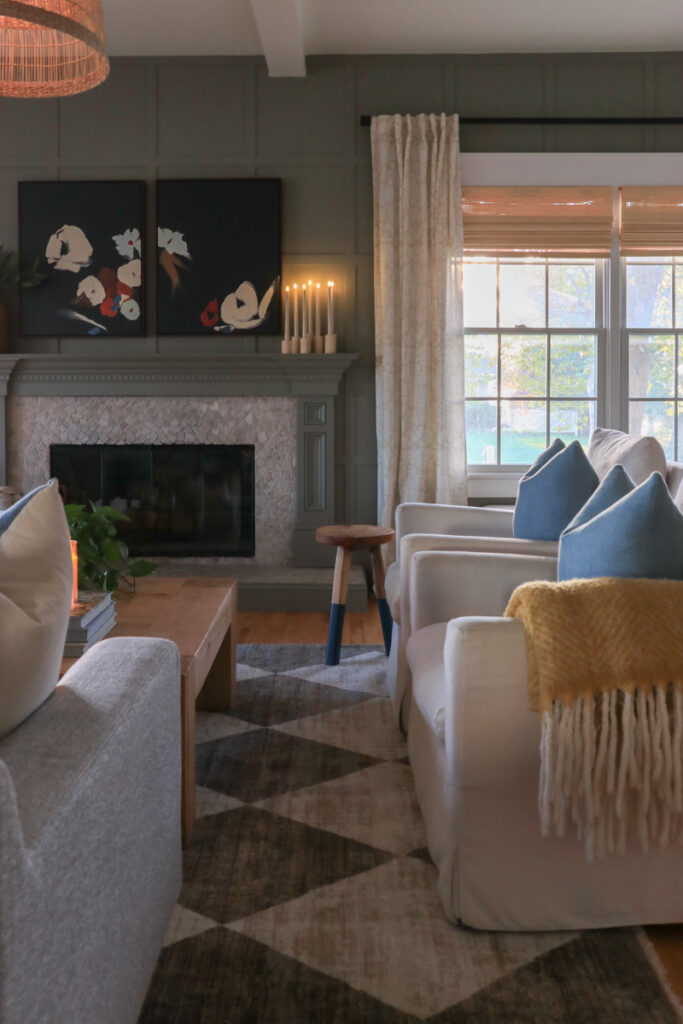 When I say textures, it's knits, sherpa, boulce, wool, chenille, velvets, etc… And when I say ambiance, it's usually with illumination. A few things: always choose warm light over cool, and leave your overhead lights off whenever possible.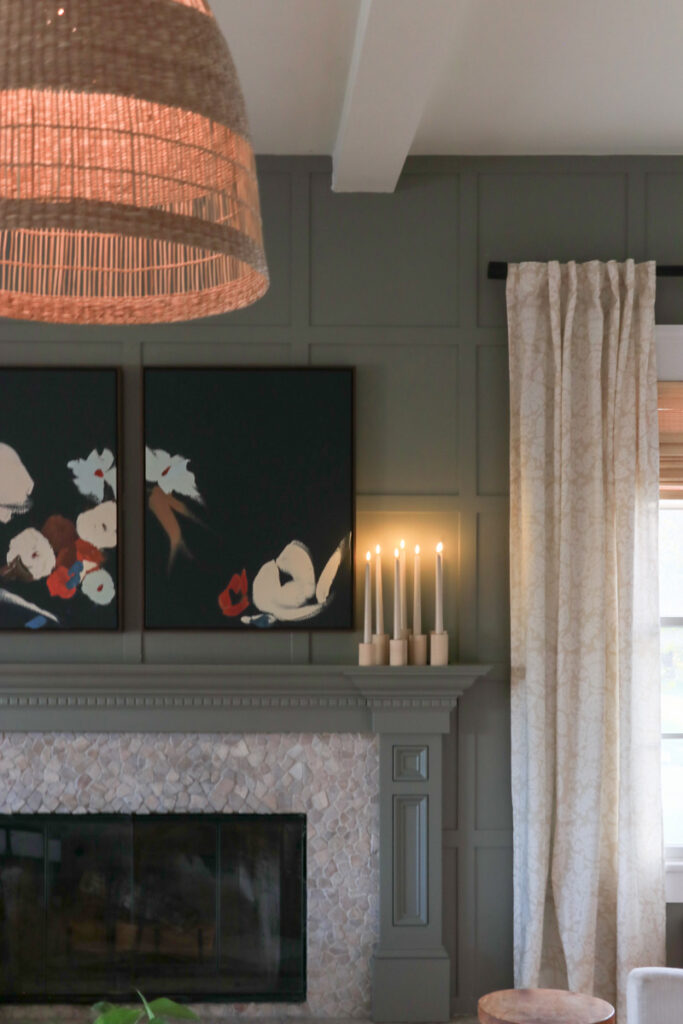 Let's get into the six easy ways to create a moody fall aesthetic inside and outside your home. First, taper candles. Nothing says fall more than a few lit tapers next to a book and cup of your favorite steamy beverage. You may have some in your hutch or sideboard from holidays past, great. But if you don't, you can do what I did since I'm a scary cat. And buy flameless ones. I bought a 10-pack last year, and the batteries last all season. The best part is they're safe. You can check out my DIY Modern Candlestick Holders, trust they're so simple to make.
Second pillar candles. Again, when I can't be in every room, the flameless LED candles are ideal. These are such a pretty gold/amber hue and can transition right into Christmas.
Art lights are such a great way to create a fall mood. And the best part is they don't need electricity. They are battery-operated. I haven't found a warm light for this one, but it doesn't mean they don't exist.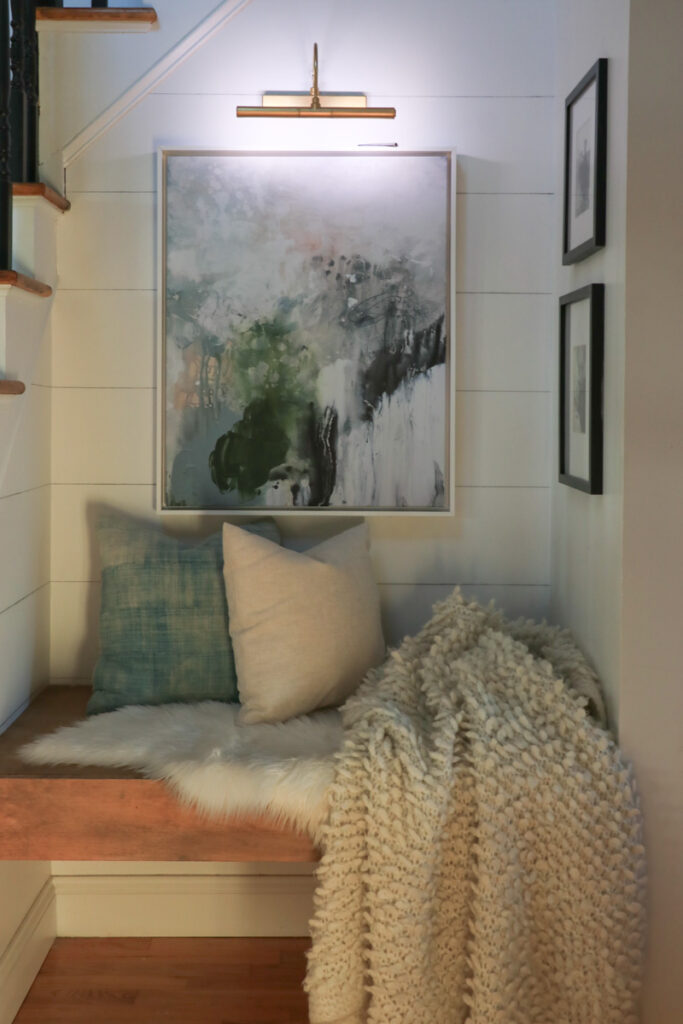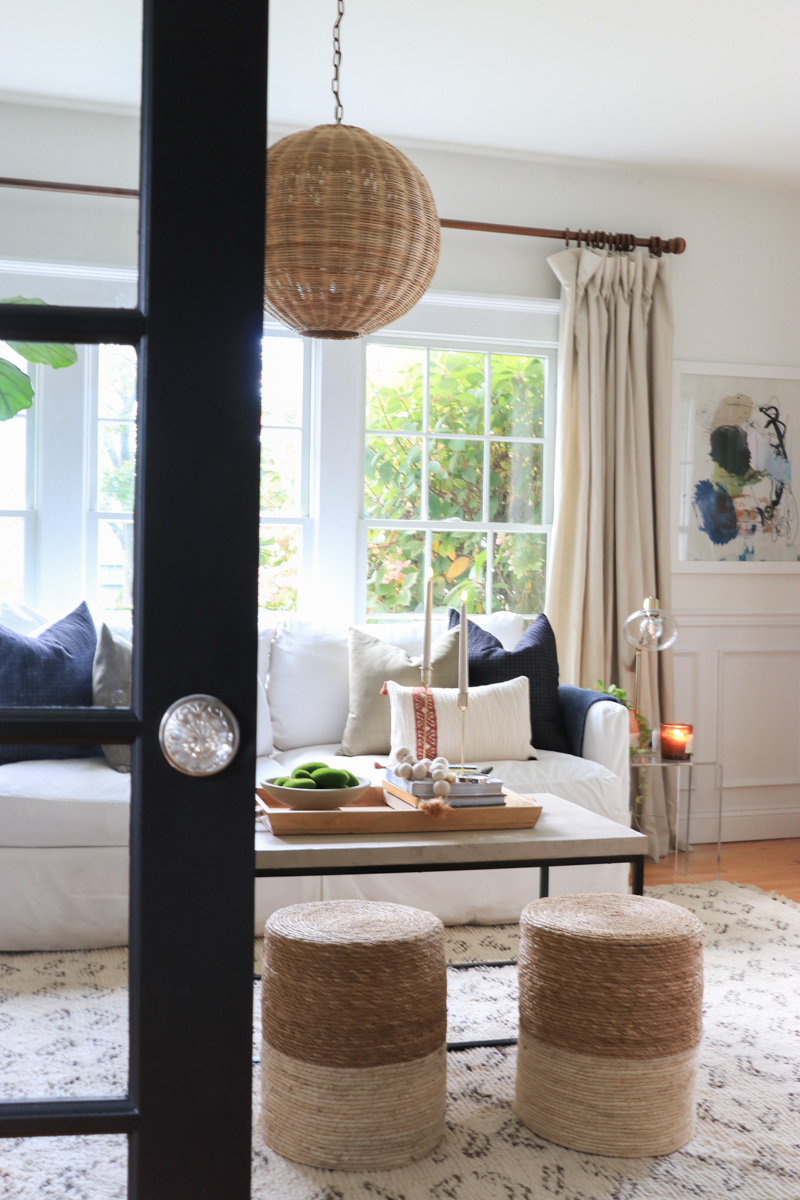 Fairy lights are great for spaces that you just want to call more attention to. I bought a 10-pack on Amazon, and I'll transition them right into Christmas.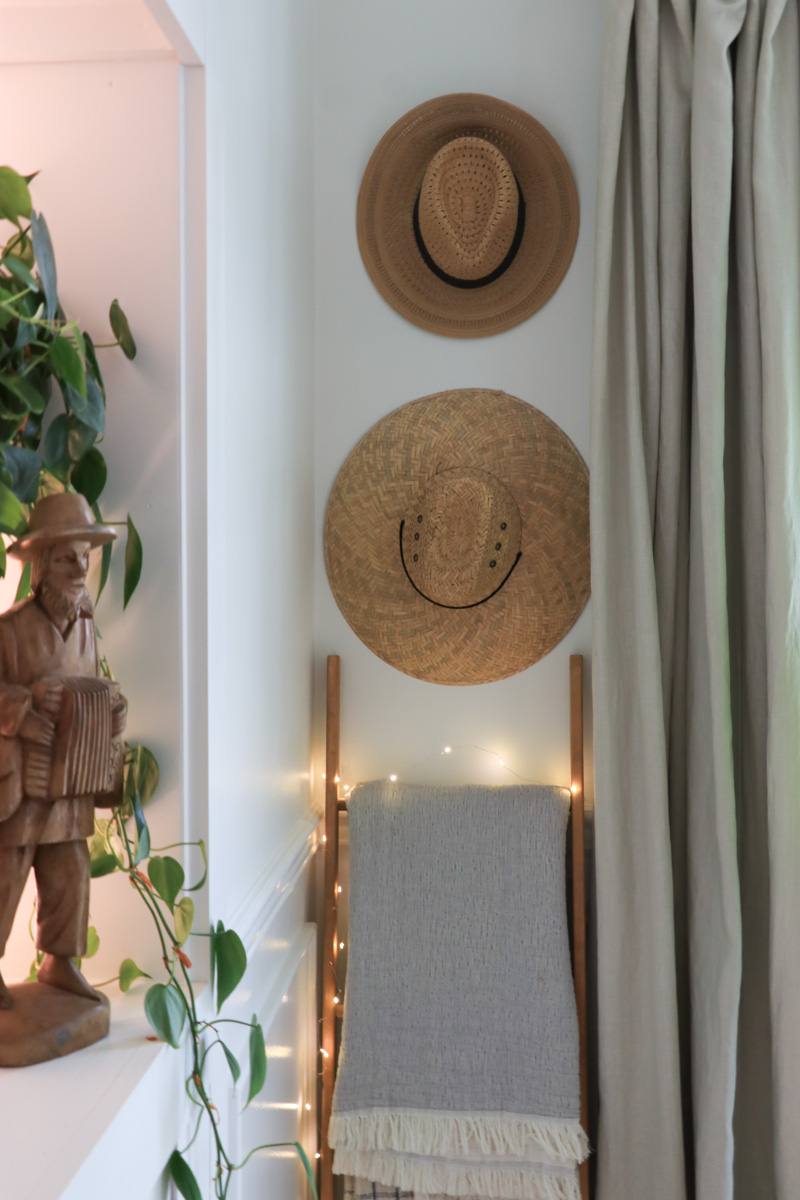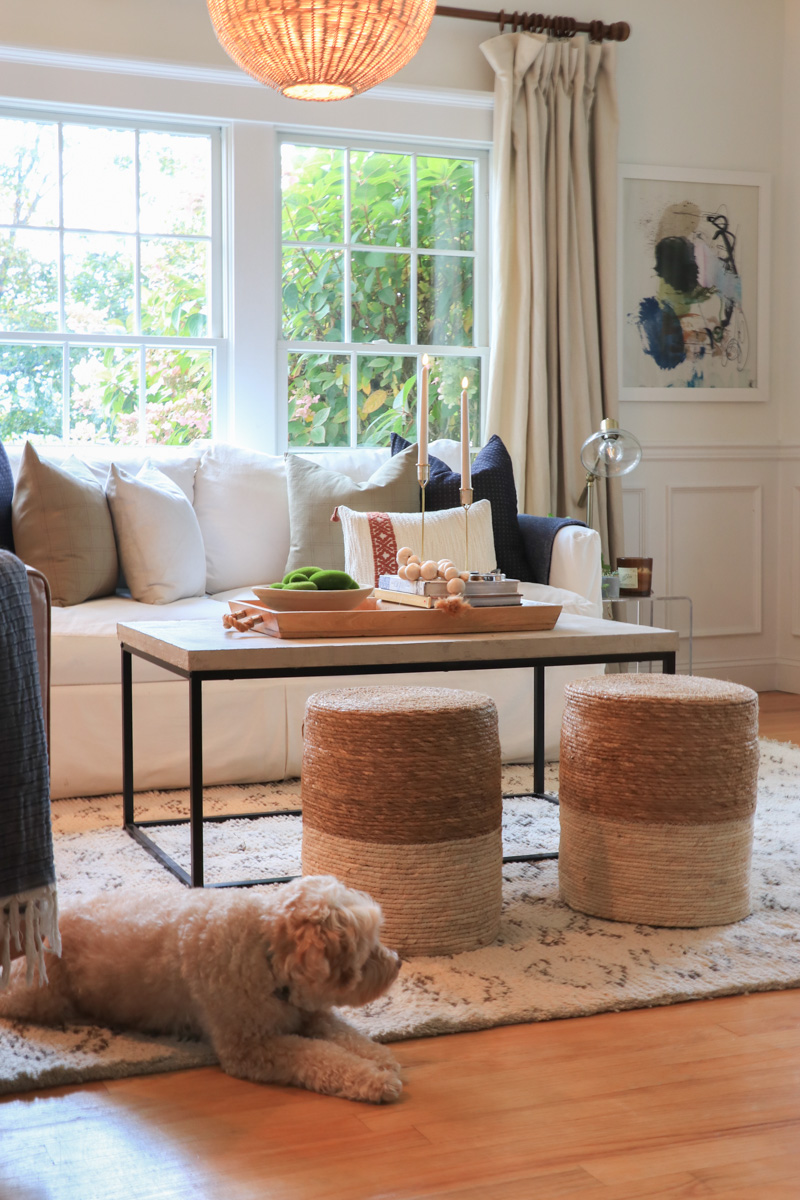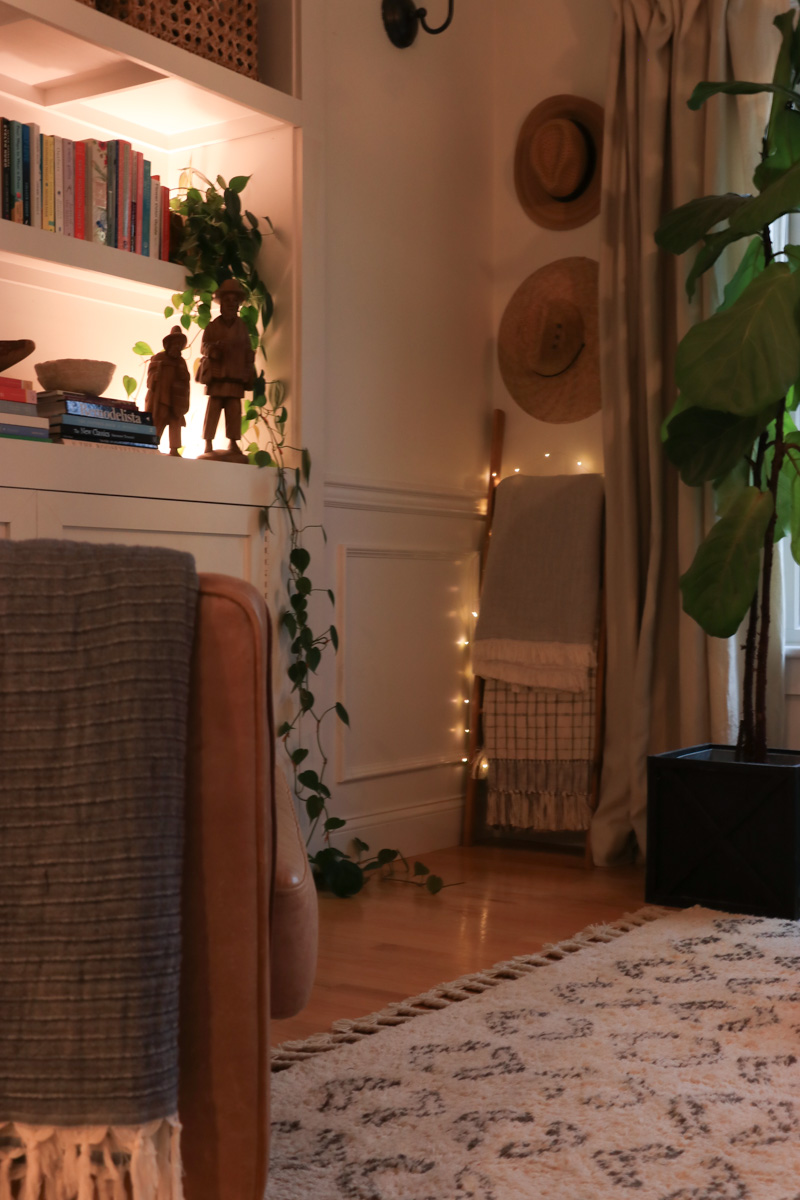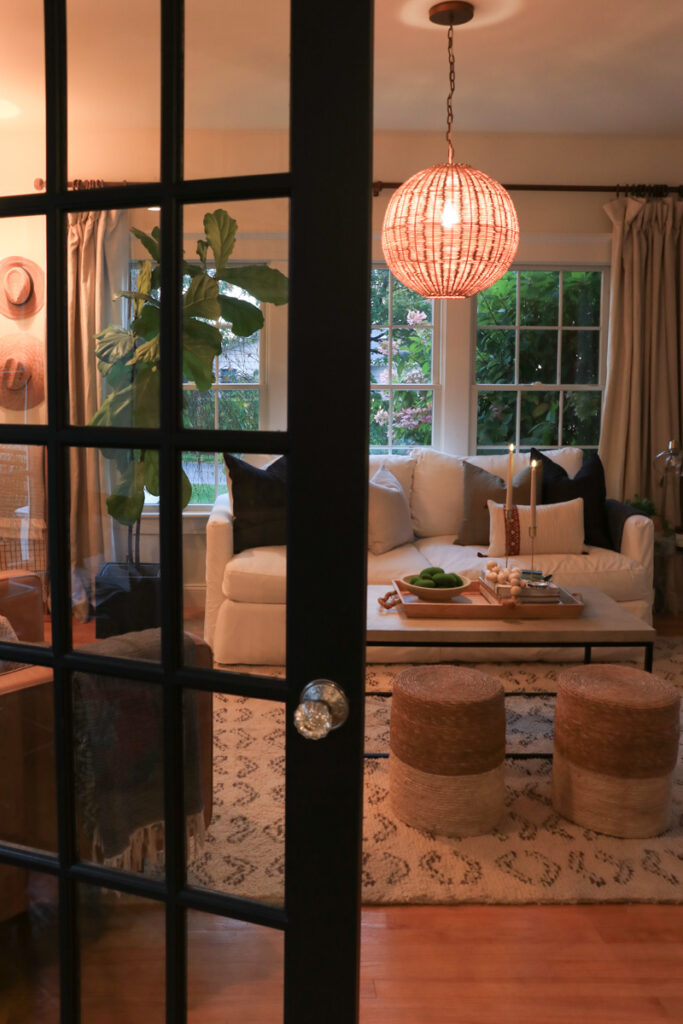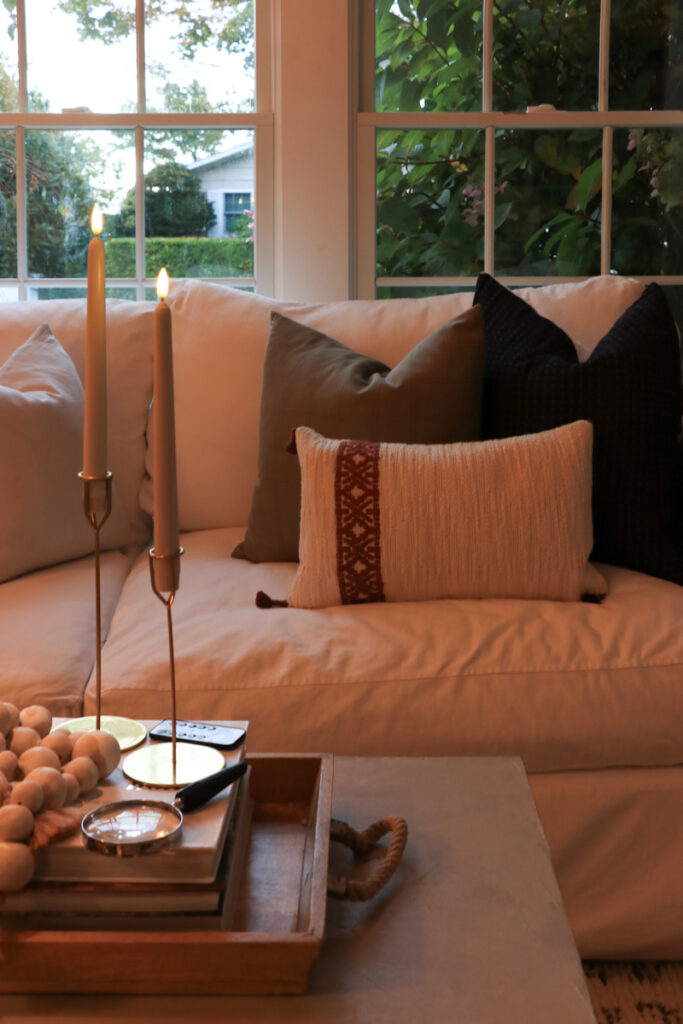 Number five is the puck light. Don't underestimate the puck light. I found ones that are warm, and what a game changer. I added them to my bookcase, but you can also add them to the base of your plants, and Christmas tree or mantel.
You can shop the post below.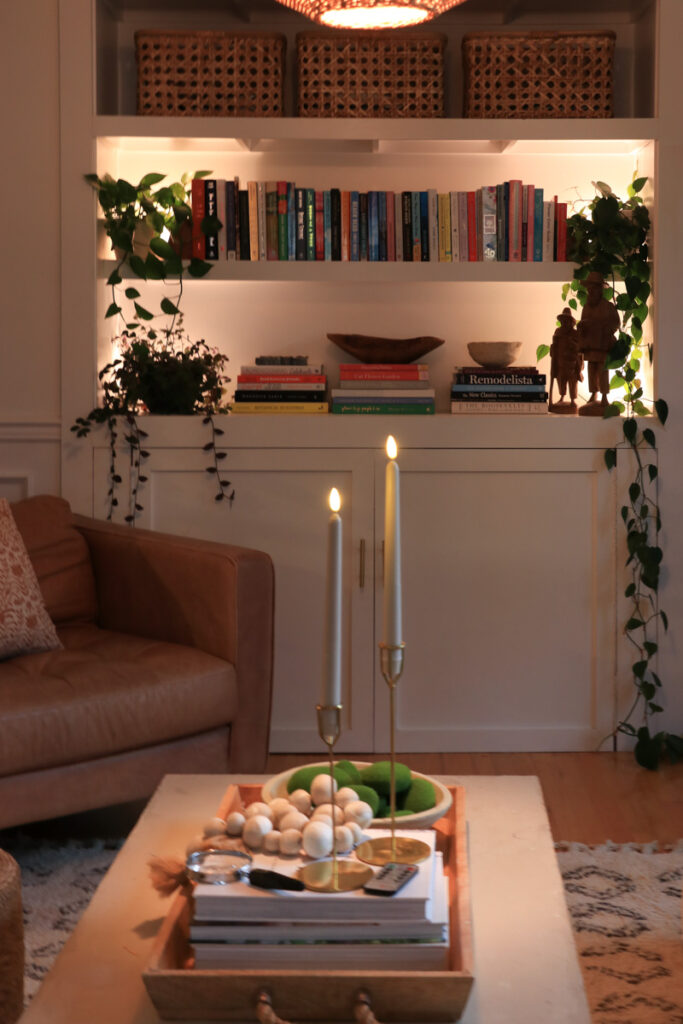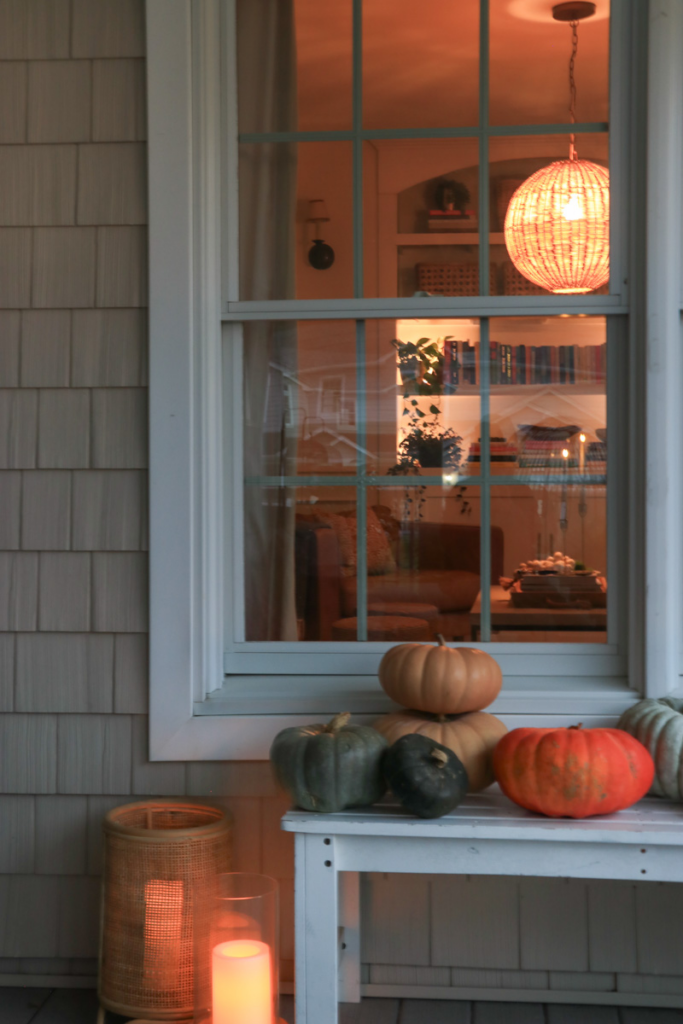 And last but not least are the lanterns. These below are LED lanterns, which means the sun will charge them, so no need for batteries!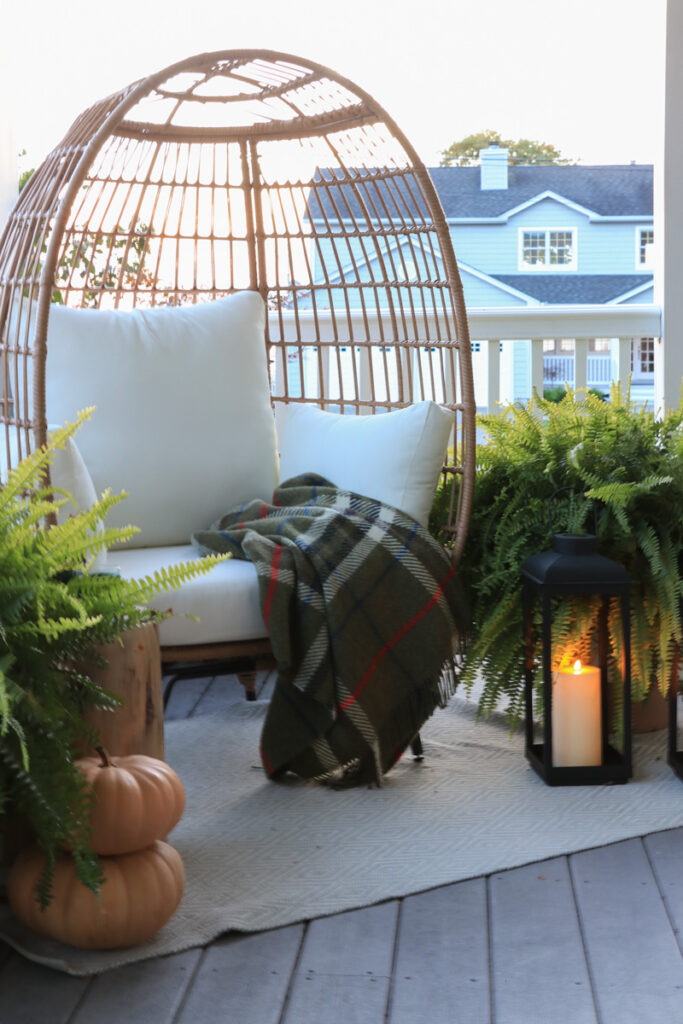 This post contains affiliate links.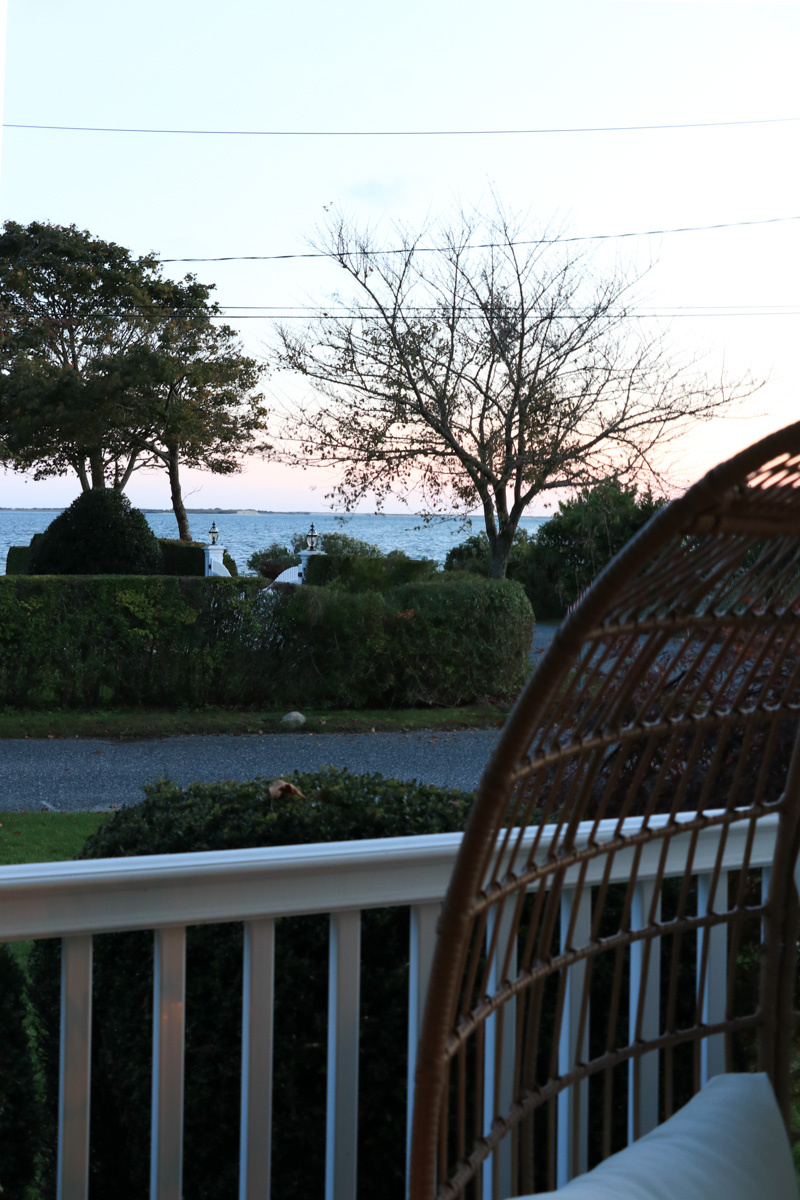 Below, you will find the other posts from my blogger friends that include some of the best ideas out there for fall ambiance.
8 DIY Candles to Add Ambiance this Fall by Ella Claire & Co. | DIY Beeswax Candles by Azure Farm | Simple Fall Ambiance With Candles, Colors, And Textures by Zevy Joy | DIY Fall Pressed Leaf Lantern by Handmade Farmhouse

How to Stain Glass Candle Holders by Craftberry Bush | 6 Simple Ways to Create a Moody Fall Aesthetic by City Farmhouse | Tips for Creating beautiful Autumn Ambiance for a Gathering by French Country Cottage
Happy day, friend!