Seasons of Home Cozy Fall Tour
Happy fall, it's official! Are you feeling the autumn vibe yet? Well maybe after this post you'll be in the mood. I'm joining a few friends today as we share our cozy fall tours. Get ready for pumpkins, candles, warm hues, soft throws and textures galore. A big thank you to Kristen from Ella Claire for hosting this festive event.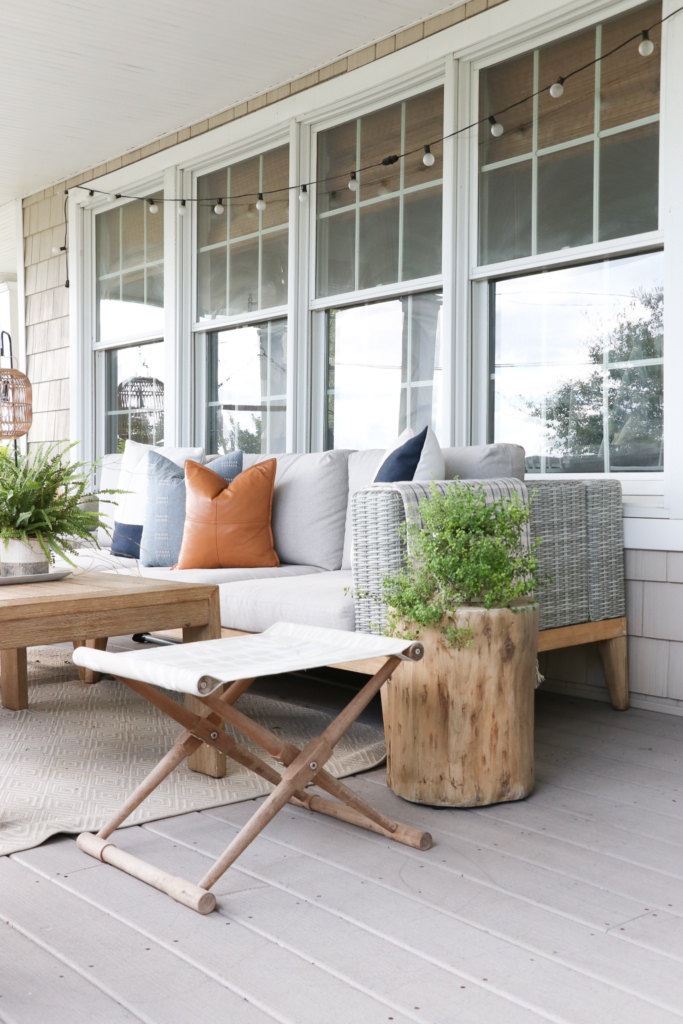 Lets begin on our farmhouse front porch. You can listen to the story about how this part of the house essentially sealed the deal with us buying our home over 10 years ago.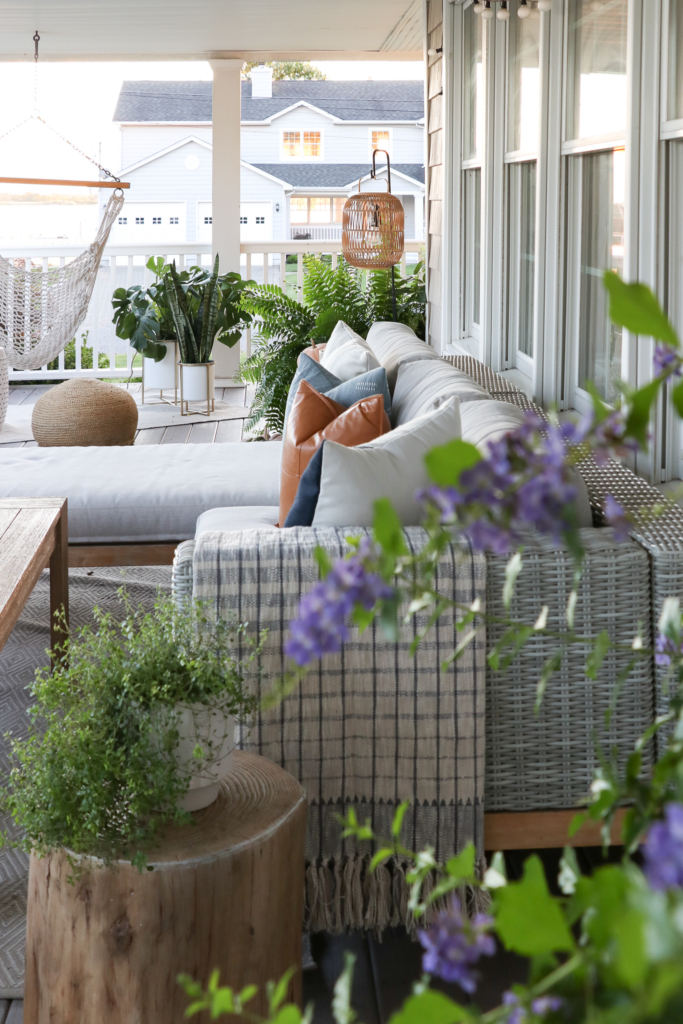 The minute I stepped onto this porch I knew this house was meant for us.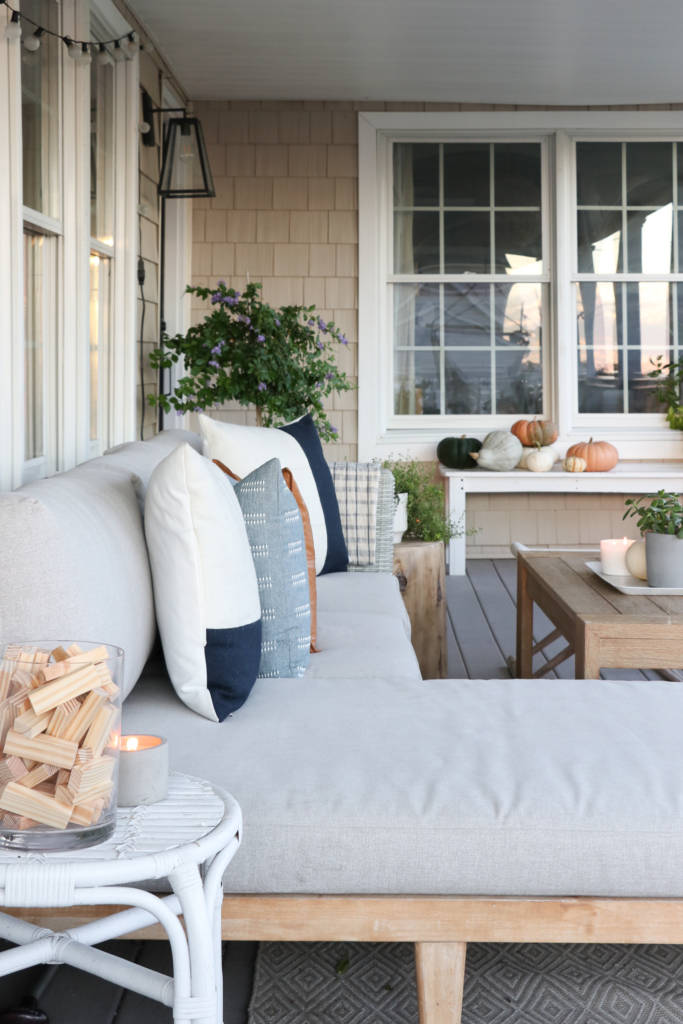 I kept my summer plants since they are still thriving outside and added some fall elements like candles, pillows, a plaid throw and a variety of pumpkins.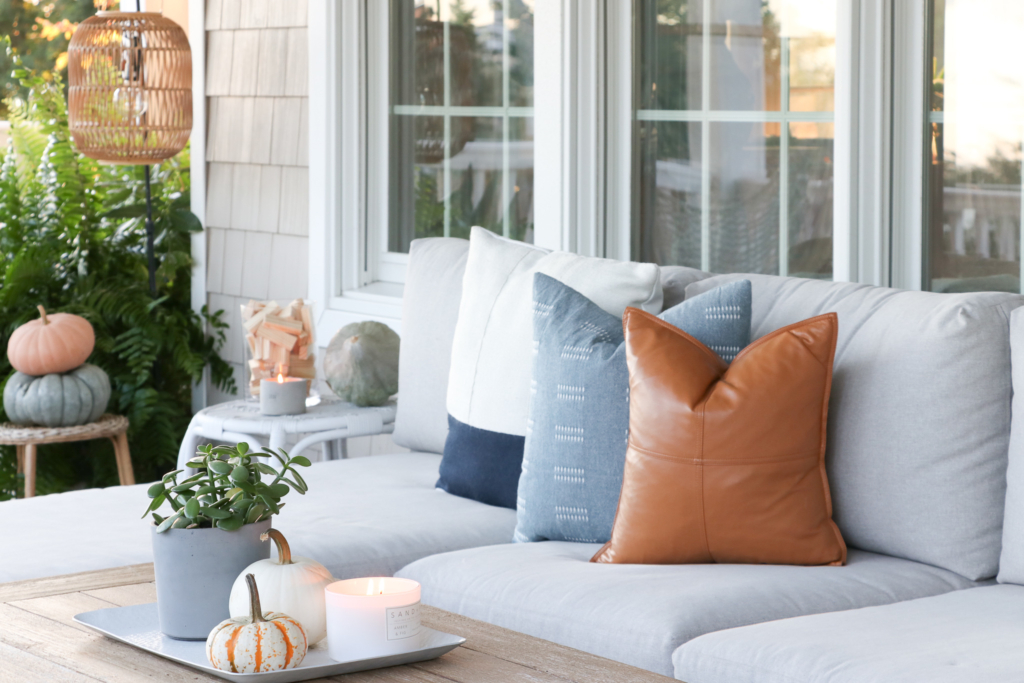 Did you know you can wash your pumpkins in your tub? Use 1/4 cup of bleach with a generous amount of water. This makes them last a whole lot longer.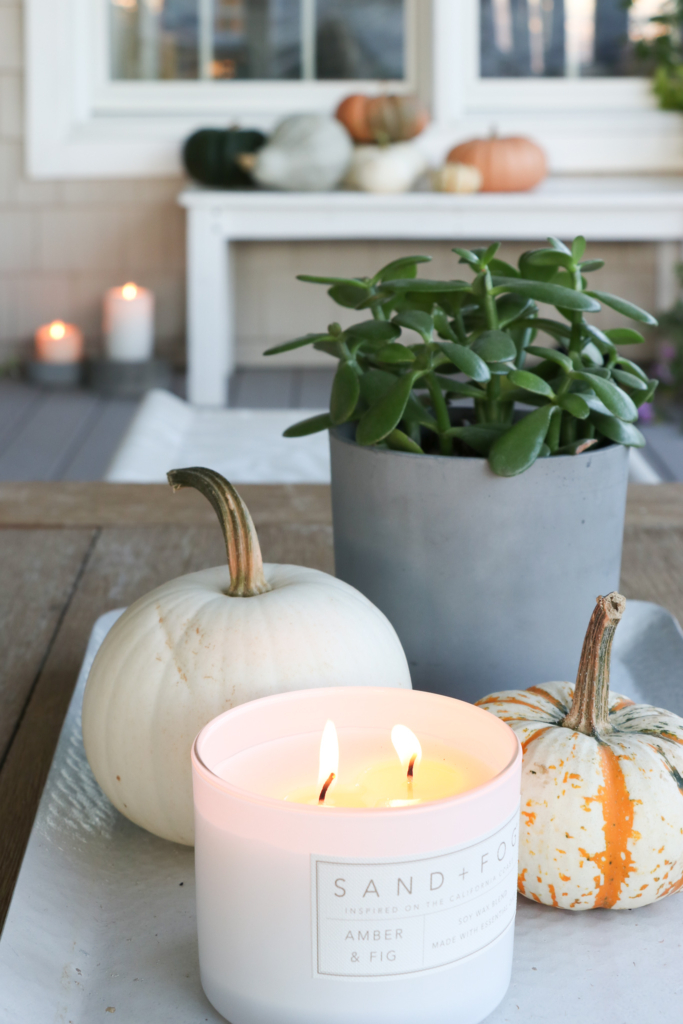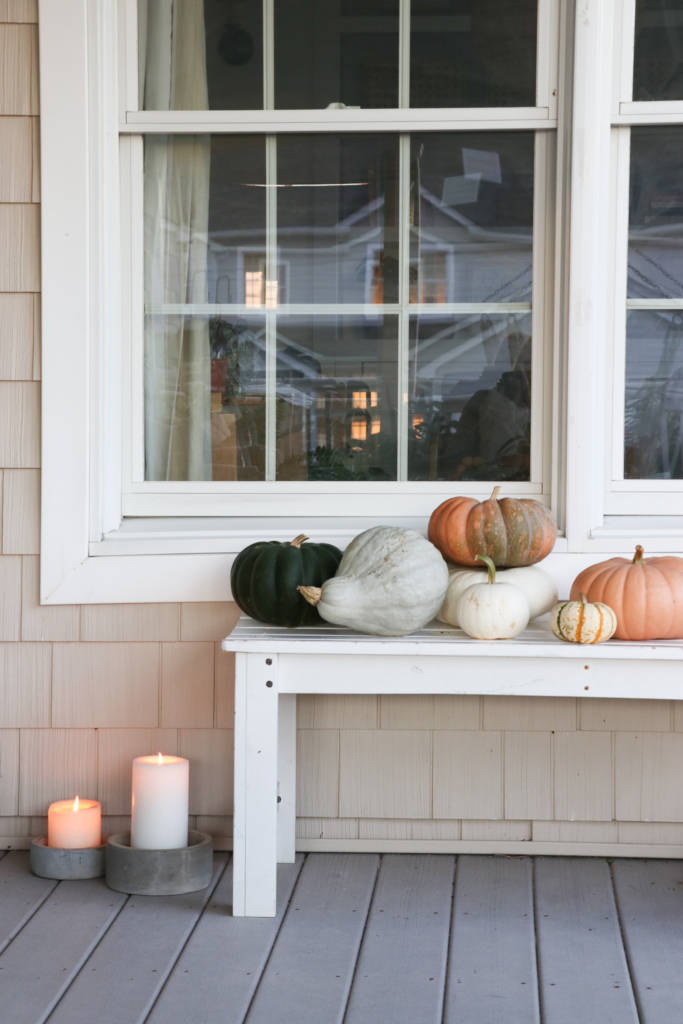 Did you also know you can dry your pumpkin seeds and plant for next year? You wash and let them dry out for a few days, then put them into a brown paper bag and store in a cool, dry place until you are ready to plant. Yup, hoping to try my hand at it again this year. My pumpkins looked beautiful for a while but then the leaves acquired a fungus. Better luck next year, right?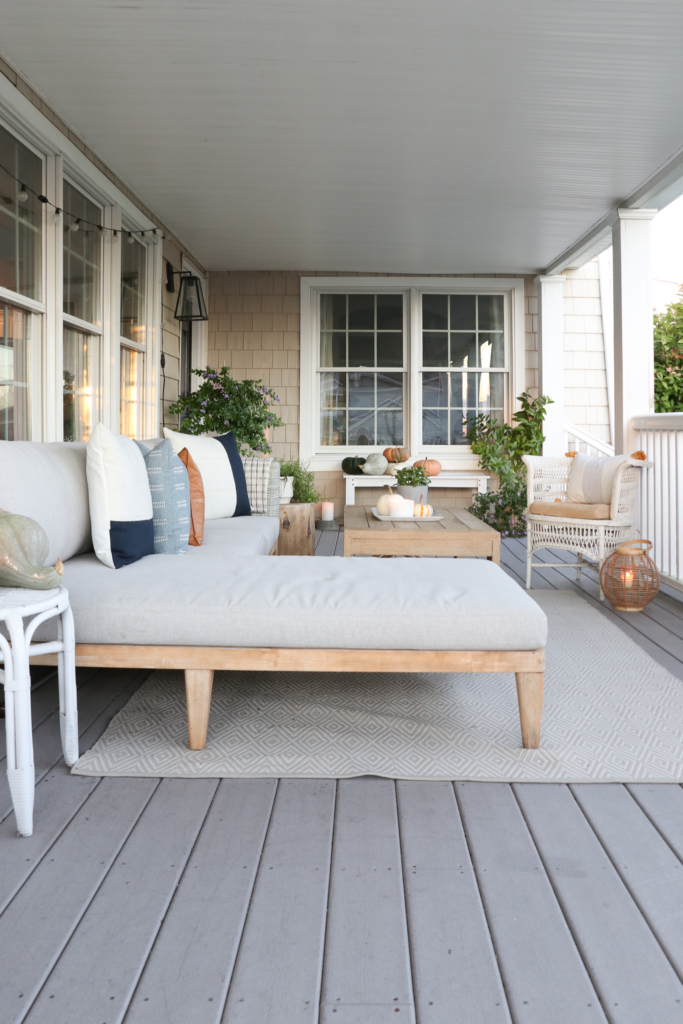 Next up my DIY floating bench nook. See that shiplap wall behind the printable art from Etsy? It's pencil, shh… don't tell;).
In my family room I also added simple fall elements. I'm still loving my DIY grid wall and no electrical pendant light.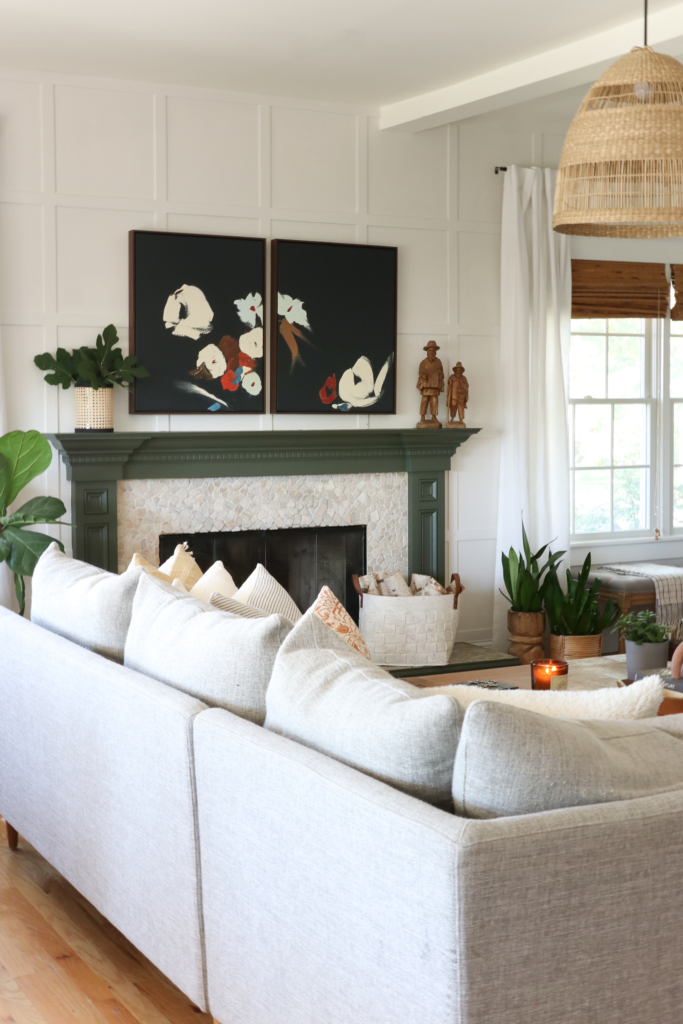 The sectional is the Sloan from Interior Define in Pebble. FYI-I still love it. What I don't love is constantly having to fluff them because Denny sits on the back of it like a cat. The price you pay for having a sweet pup.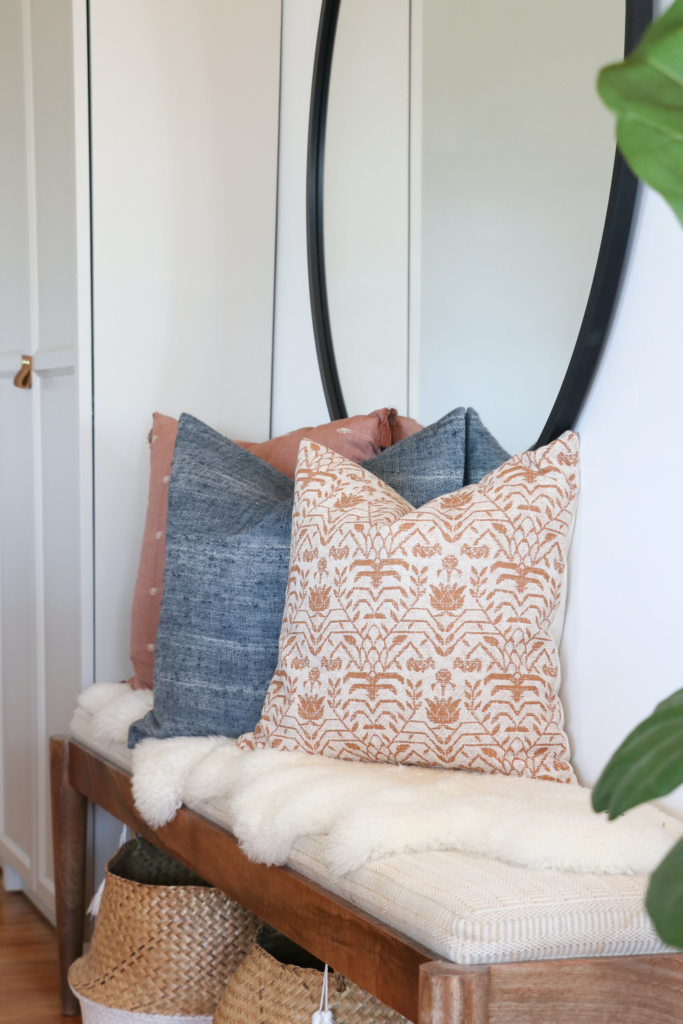 This season I'm loving warm hues like orange and rust with Indigo, always a classic combo!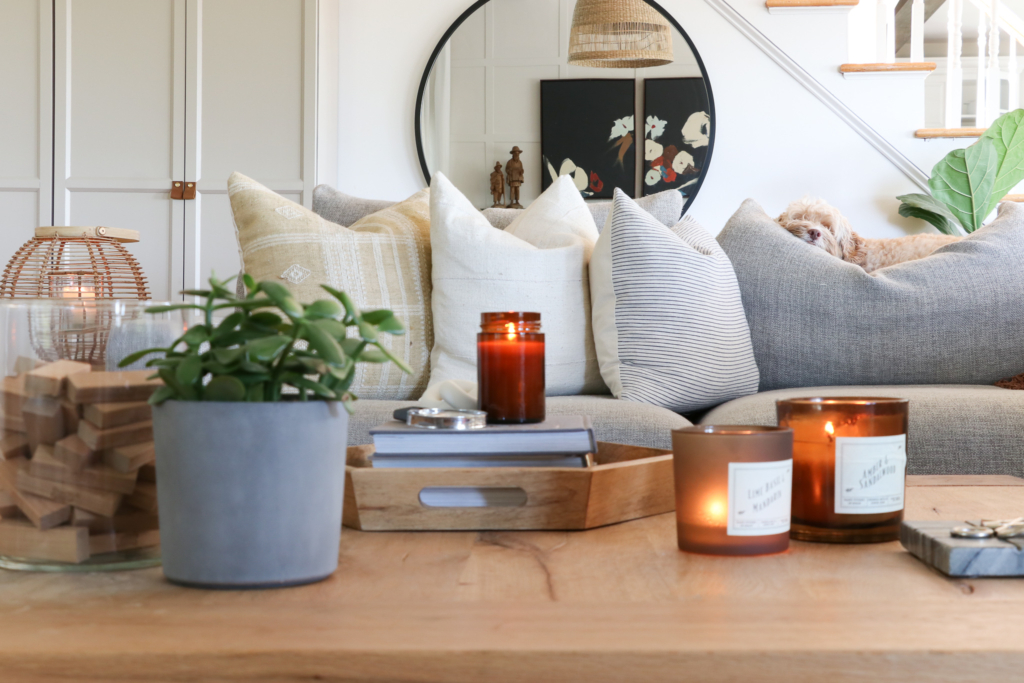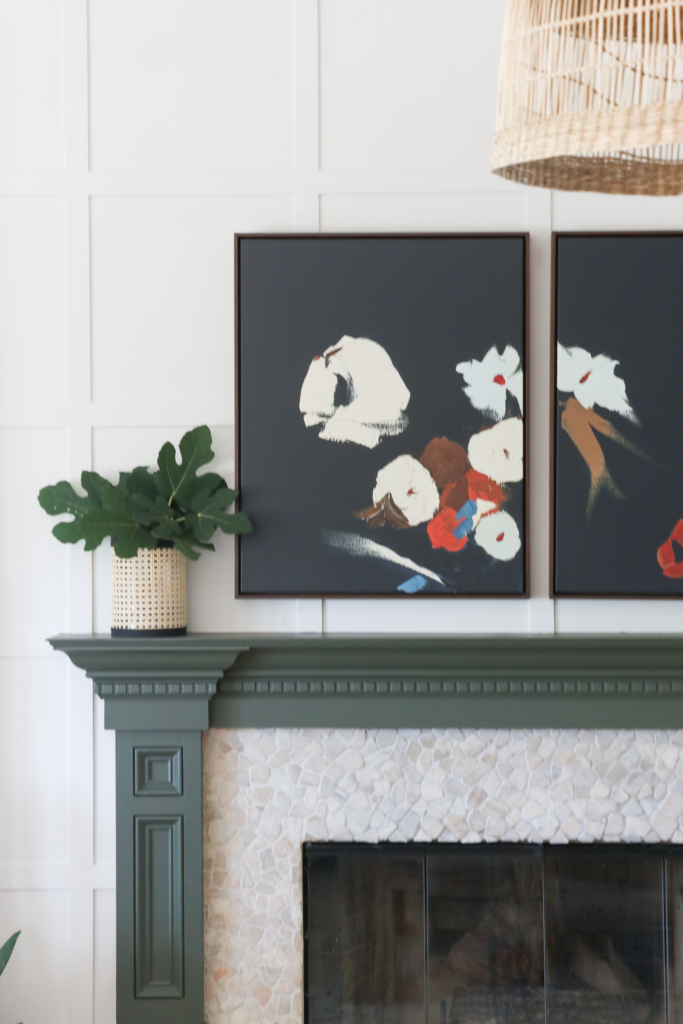 It's been nice knowing ya green mantle. A new one is being built, stay tuned.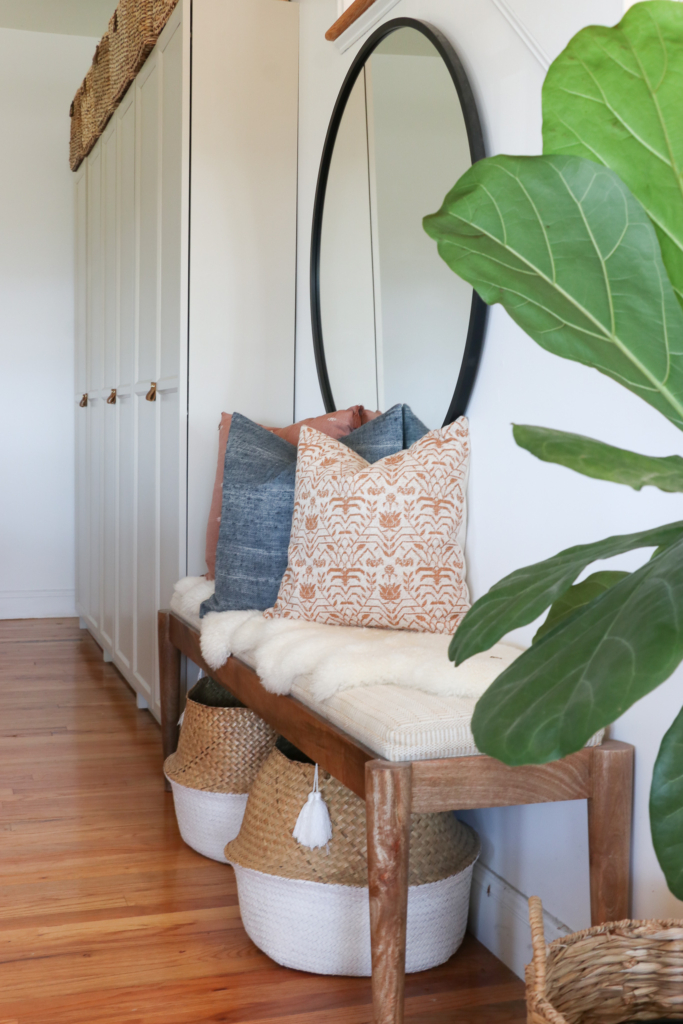 This Billy Bookcase hack has been a life saver with our ongoing storage issues!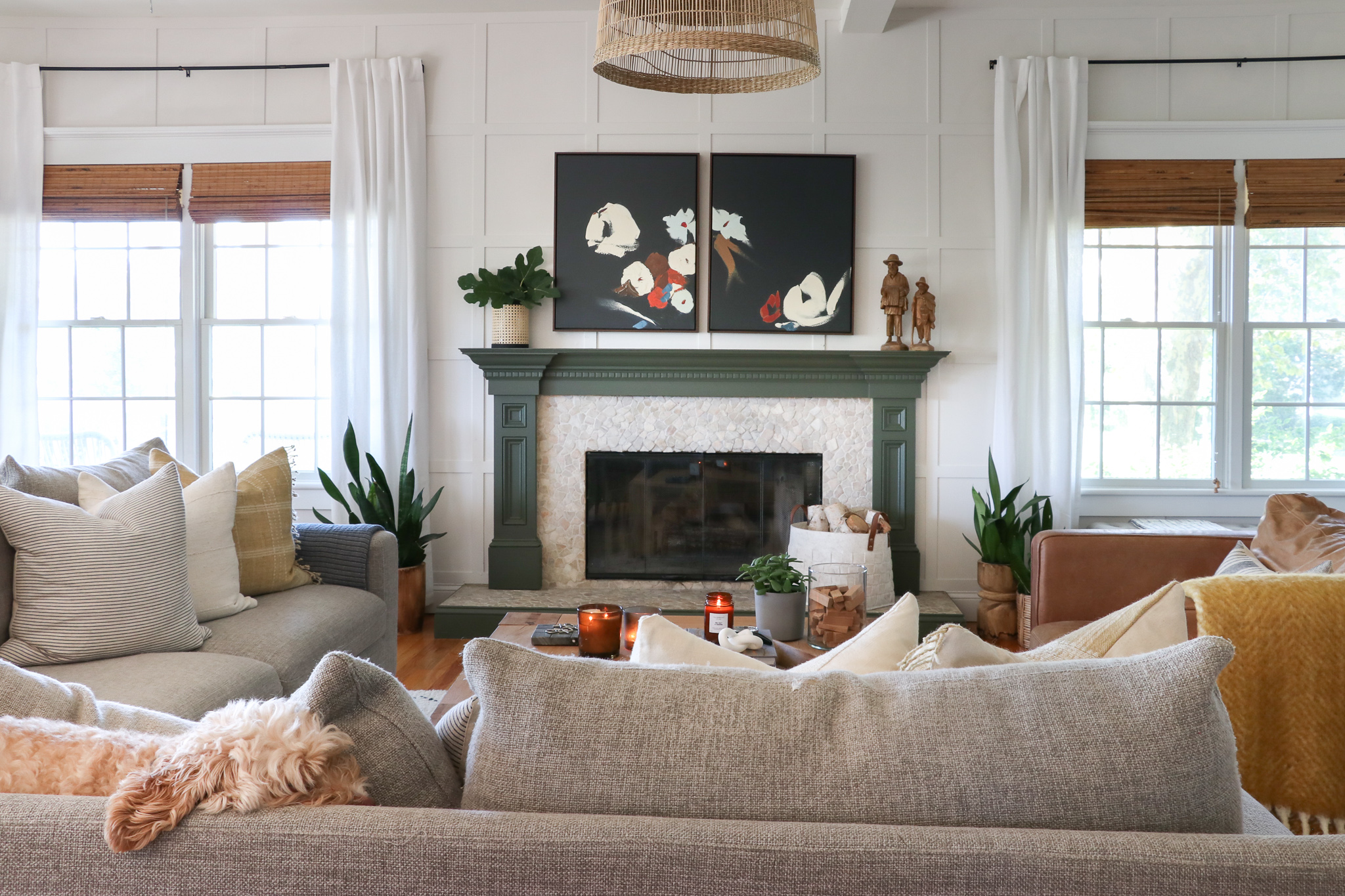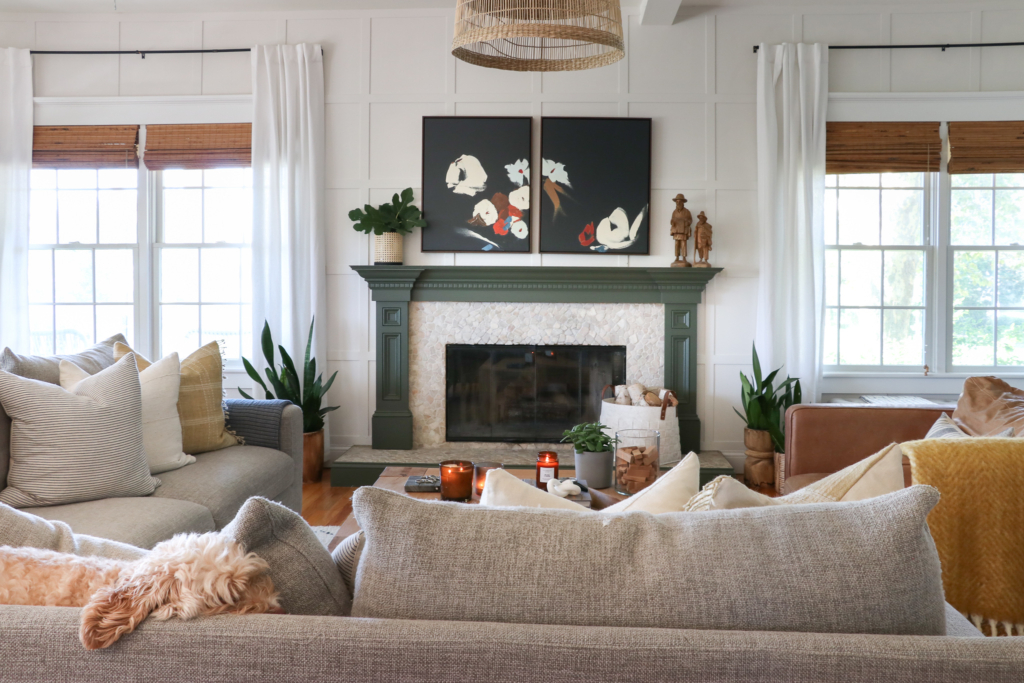 You can shop the space below…

The kitchen cabinets are Chantilly Lace and the island Cast Iron.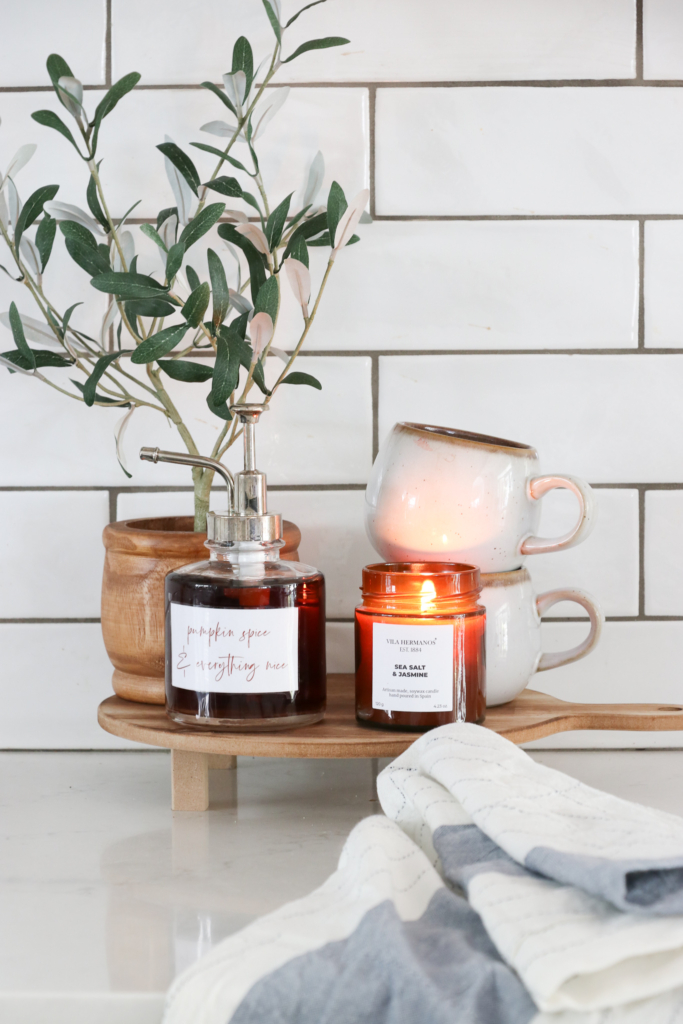 In case you missed it, I made that table top myself, you can check out the DIY concrete tutorial. It's a game changer!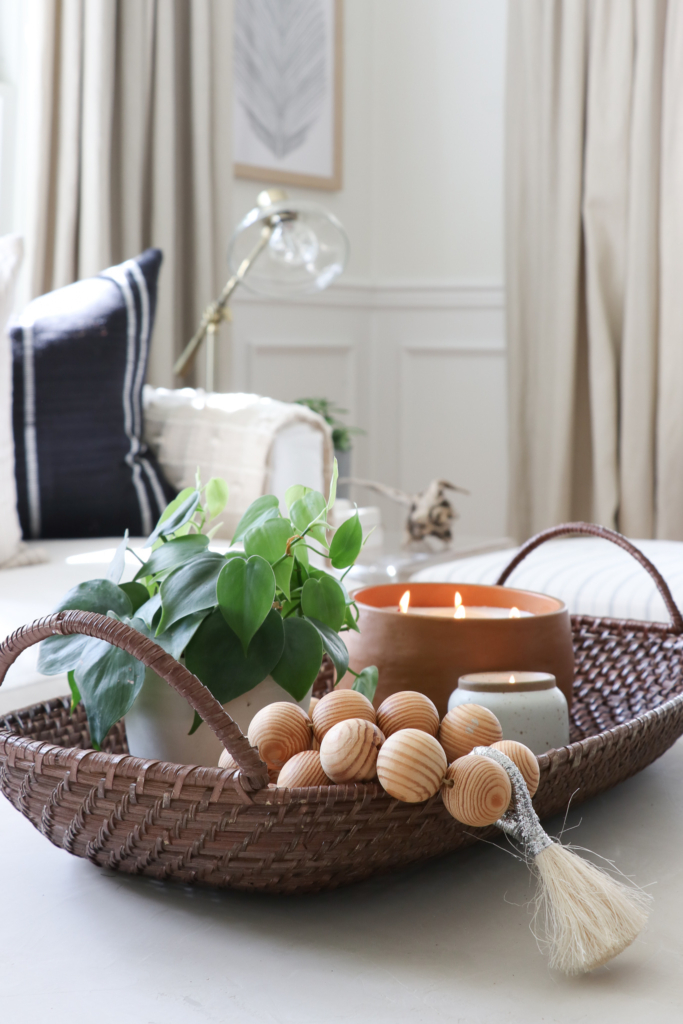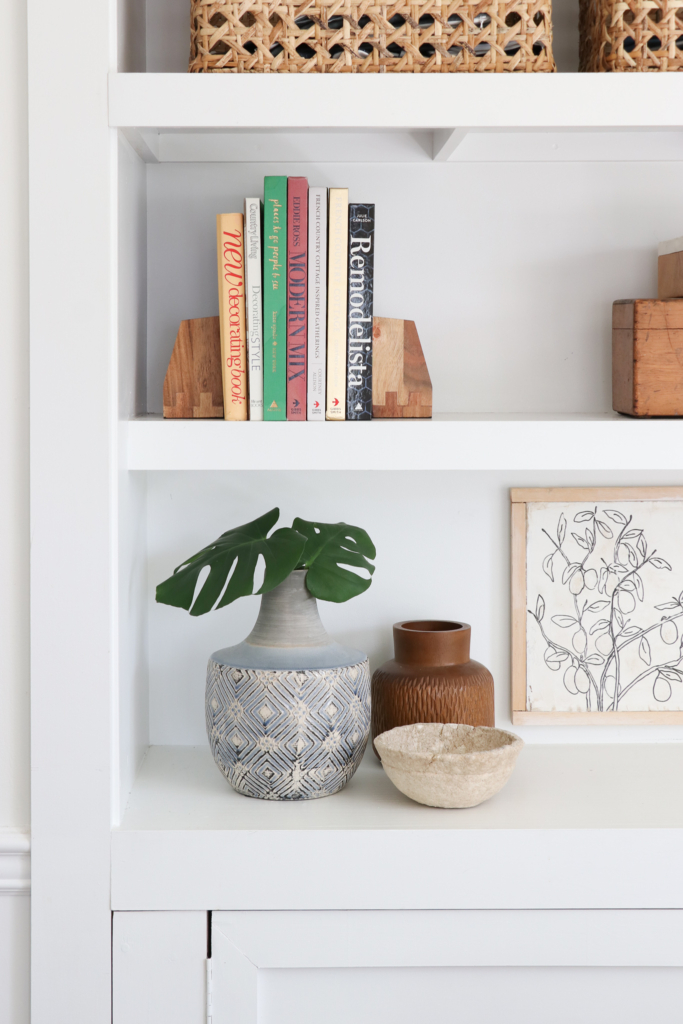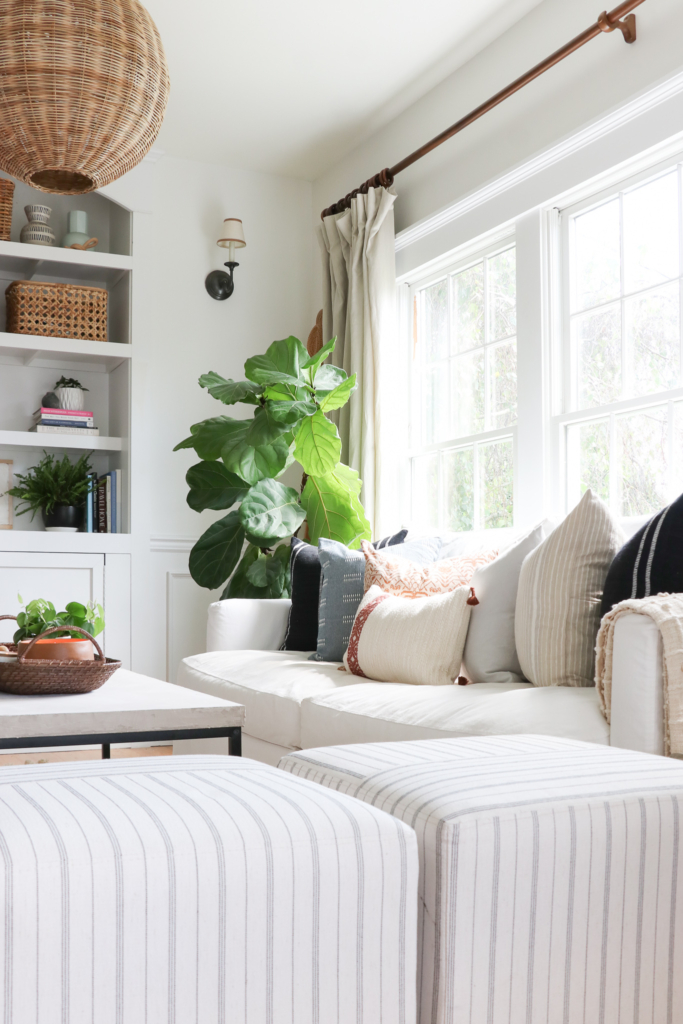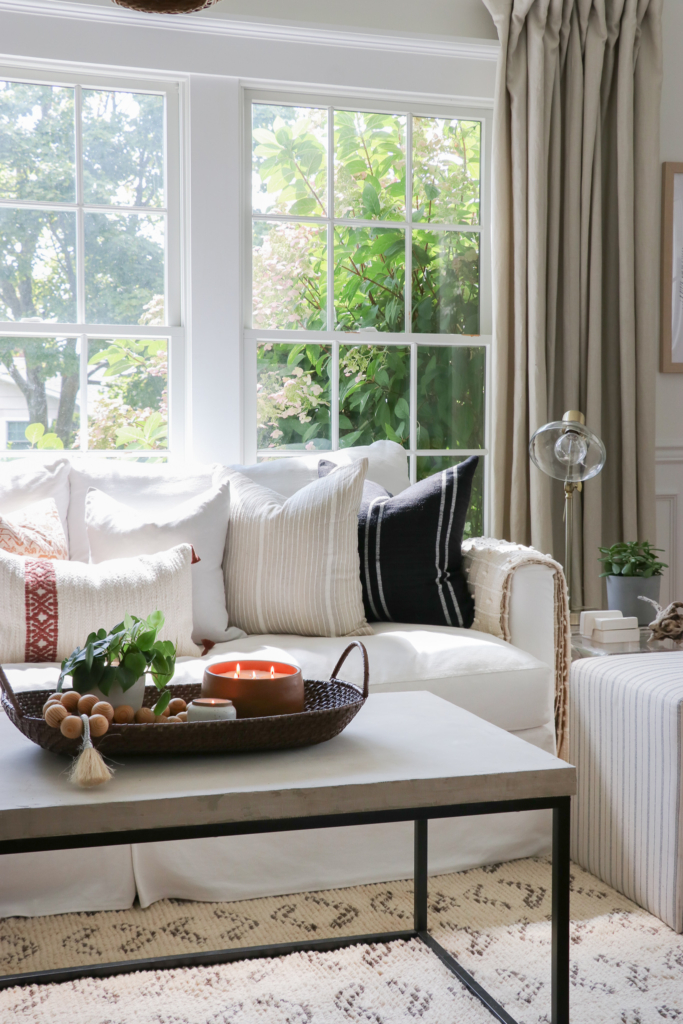 You can shop the post below…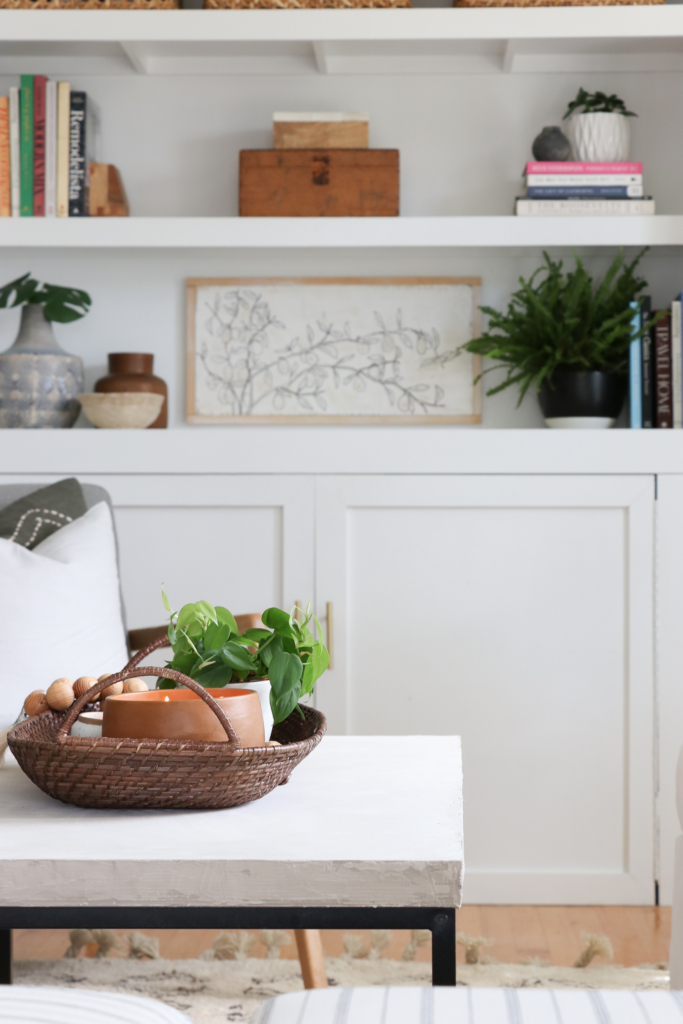 This post contains affiliate links.
You can find the rest of the tours below. Enjoy!
Ella Claire & Co. | Zevy Joy | Inspired by Charm | French Country Cottage
City Farmhouse | Dear Lillie Studio | Azure Farm | Handmade Farmhouse
Have a happy day friends!