DIY Dropcloth Driftwood Petite White Pumpkins
Hi Friends!
I am so excited to be a part of this Fabulous Pumpkin Parade today!
I, along with 4 other amazing bloggers are sharing our Clever Pumpkin Ideas.
Sounds fun,  right?!
I began decorating for Fall a little early this year,
so in the attempt to find White Baby Pumpkins(Baby Boos) which where no where to be found here in NY,
my little Jack & I began painting our orange ones instead.
I realized how much I love these little guys
& how I just adore their petite size & the simplicity of the white.
Don't you?
So I decided to make my own DIY version & the best part-
they cost less than 30 cents each!
1. Take a roll of soft toilet paper. Cut in half with a knife.
2. Take the tube out & excess off the outside. If you want varying sizes then take off different amounts.
3. Find a few short pieces of driftwood or twigs and cut 1″ strips from your drop cloth.
4. Wrap each strip around through the center & pull tight.  You can tuck under each strip or hot glue it.
Hot glue your stem.
Easy!
You can even make these with your little ones, just have them give to an adult to hot glue:0).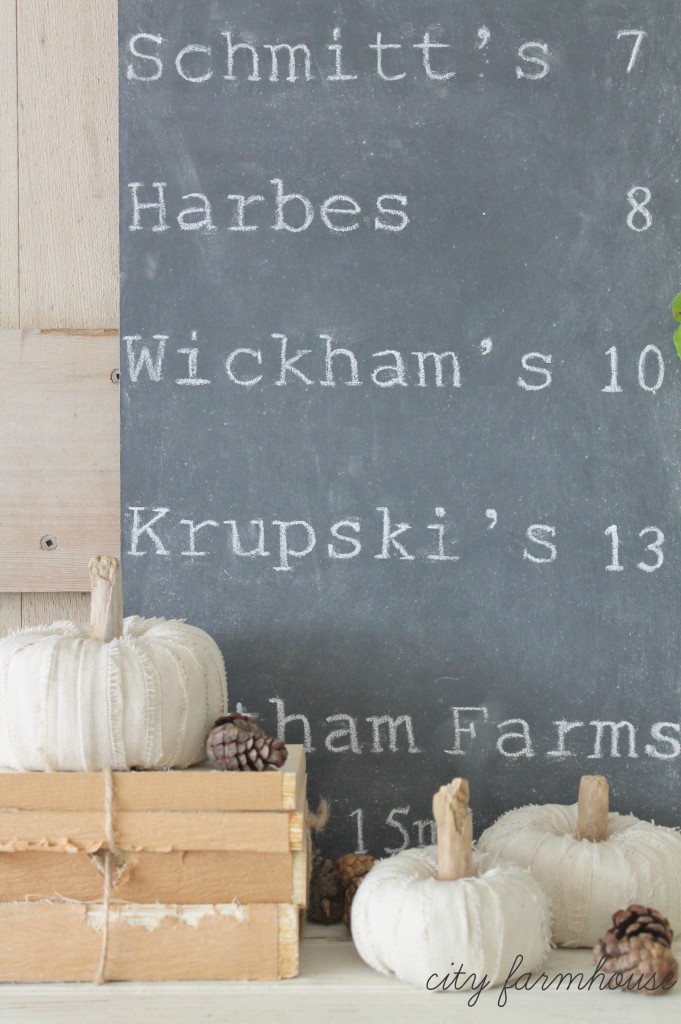 We love to drive to the North Fork, there are a plentitude of farms, open space and vineyards.
It is my favorite place on earth.
I loved creating this simple chalkboard of all the Pumpkin Patches & distances.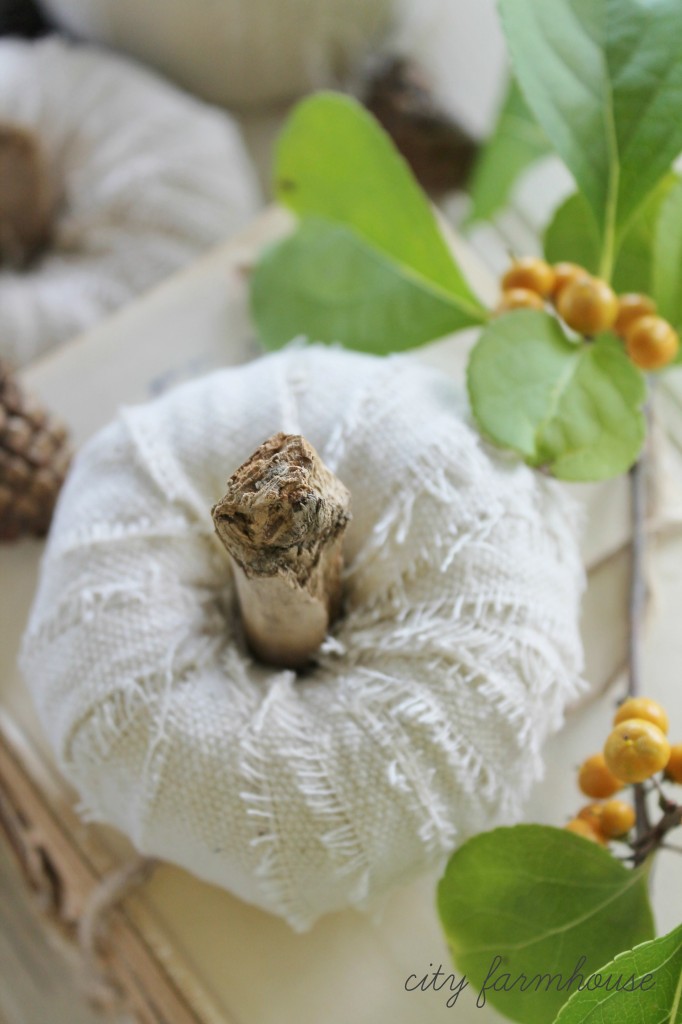 Here are some more Clever Pumpkins Ideas
from some of your favorite & super creative bloggers…..
Just click on each image.
 I hope you where inspired today,
I certainly was-I love these ideas!
**********************
Have you ever been a part of something that you pinch yourself because you feel so incredibly lucky to have had the opportunity?
Well that is me-with this class:).
I have to admit I was nervous, videos-me?
But what came from this creative journey has been so meaningful- a true blessing.
I pour my heart into the holidays-just like my mom did.
I want to create meaning & memories that will be cherished for years to come.
Decorating for me is setting the stage for the BIGGER things to happen.
I share REAL connections of life, love & family and how I have chosen to keep my mother's memory alive through my children.
You will laugh, you may cry & you will be inspired!
We also share some pretty cool projects, gift ideas & recipes-30 to be exact:)!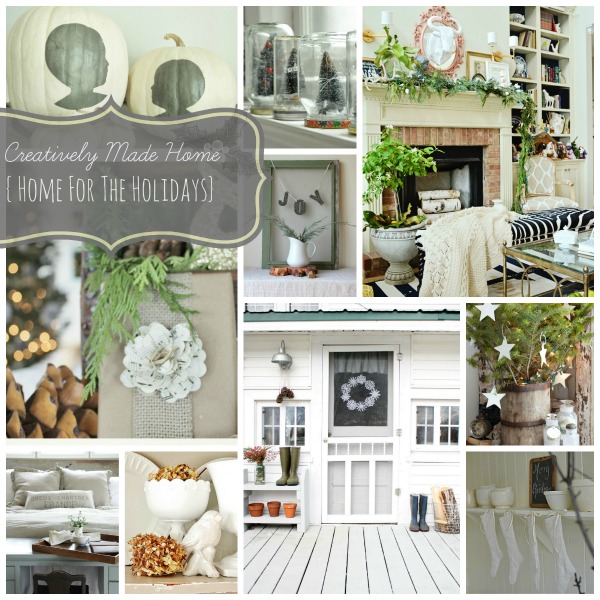 Class begins Oct 15th, I really hope to see you there!
Sharing at
Have a beautiful week,