Happy Monday!
I hope you ALL had a nice & relaxing weekend!!
This has positively been one of the BEST summers of my life:).
My boy are getting older, as am I
(just turned the BIG 40 a few weeks ago)
&
I just appreciate each & every day I get to spend with them.
Summers here on Long Island are incredible!
We live on the east end,  we have beaches, bays, the ocean, an abundance of natural beauty
& plenty of SIMPLE outdoor activities to enjoy together as a family.,
One of the things we love to do as a family is to pack a picnic and head to the beach at dusk.
And while we are there,
we pretend we are pirates and hunt for treasure,
AKA "driftwood."
  We have been collecting all summer and decided it was time to actually make something with all of it.
Hence, my "Thrifty & Pretty Driftwood Mirror"…..
the best part- $3.00!!!!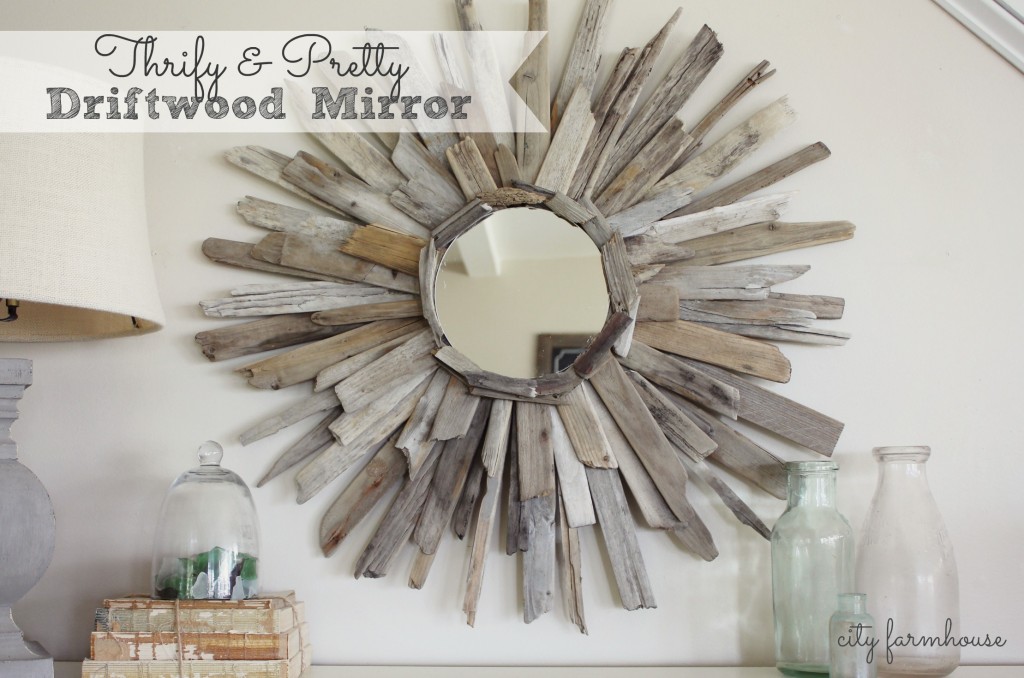 Ever since I saw THIS mirror, I was smitten & had to try it myself:).
1. Collect your wood.
You will need about 40 large pieces, 20 medium, 20 small and about 15 tiny pieces.
2. I made a circle(12″) for the back out of heavy card board. Then traced a circle from a standard bowl(6″) in the middle.
My mirror was 7″
3. Brush off sand & debris from wood.
4. Using Gorilla Glue begin your first bottom layer with your longest pieces.
Lay heavy books on top, let dry.
Tip- the gorilla glue dries into a foam & spreads, so use a little at a time.
Then layer your medium lengths pieces into the bare spots, this time use Gorilla Wood Glue, let dry.
Then layer again using the small pieces & let dry.
5. Using Gorilla Glue adhere the mirror on top.
Let dry & set.
6. Using your tiny pieces layer around the edge of the circle to frame the mirror.
7. Hang & enjoy!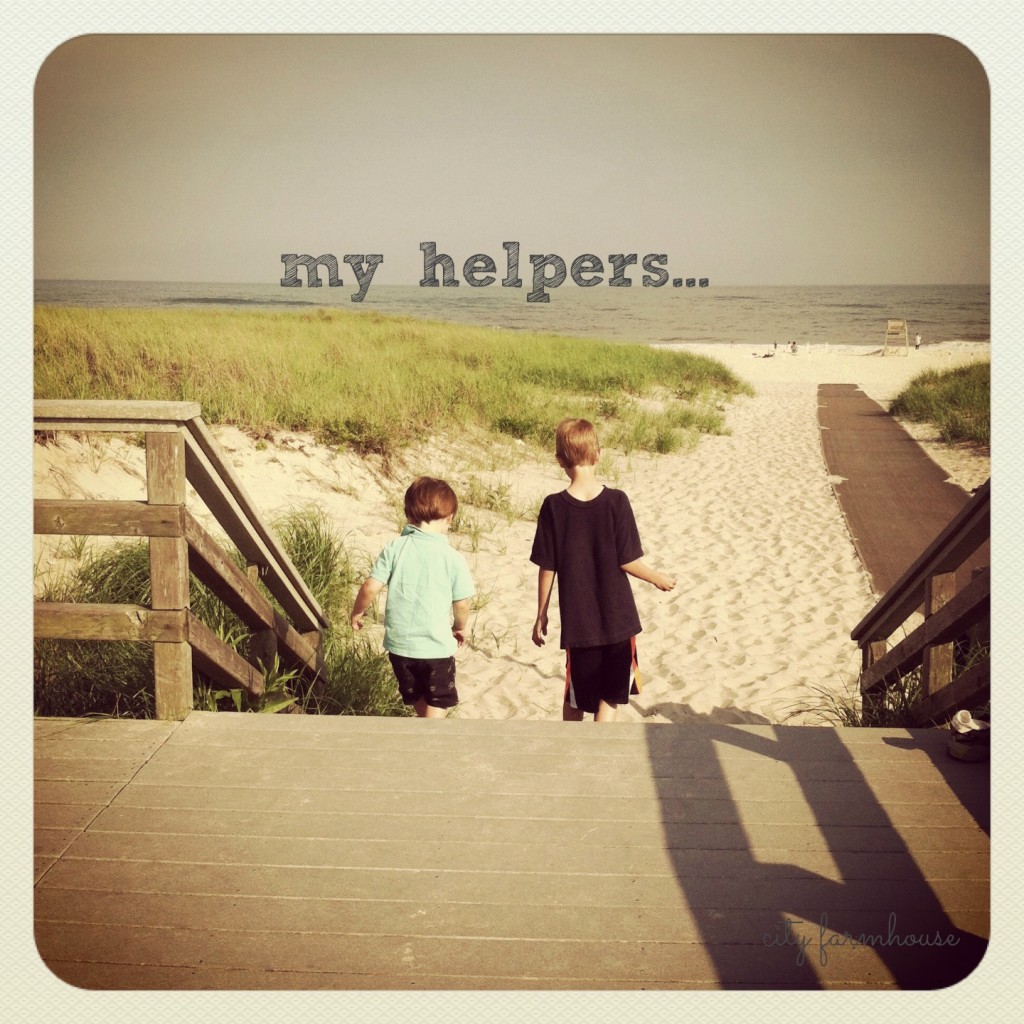 Our LOOT!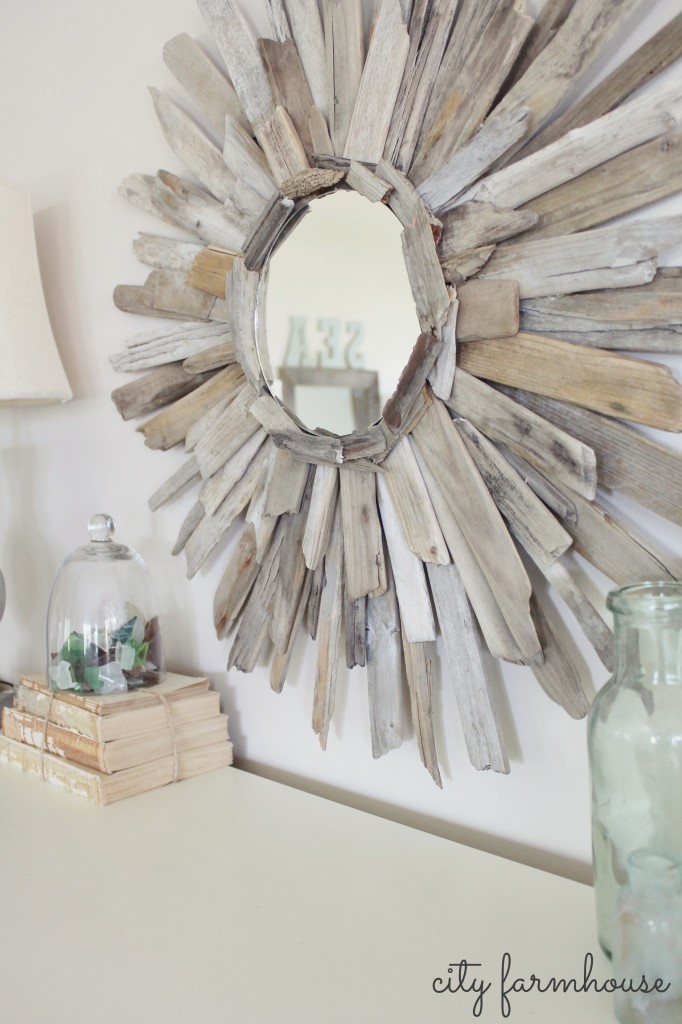 I finished this project off with a hand written note on the back that reads
"Created With Love By Shane, Jack & Mommy- Summer 2013"
What a wonderful thing to create something for the home that has meaning & tells a beautiful story of simplicity, love and family.
Sharing at
Have a great week friends!