West Elm Hardware Hack-An Insane Savings Per Window
Many of you may not know this, but I worked for a design company in Denver many moons ago. Much of their business was custom window treatments and furniture. I learned so much about textiles and the industry as a whole. The biggest takeaway from my time there was that you don't have to spend a fortune to get a custom, high-end look. And that had been my mission ever since with this blog.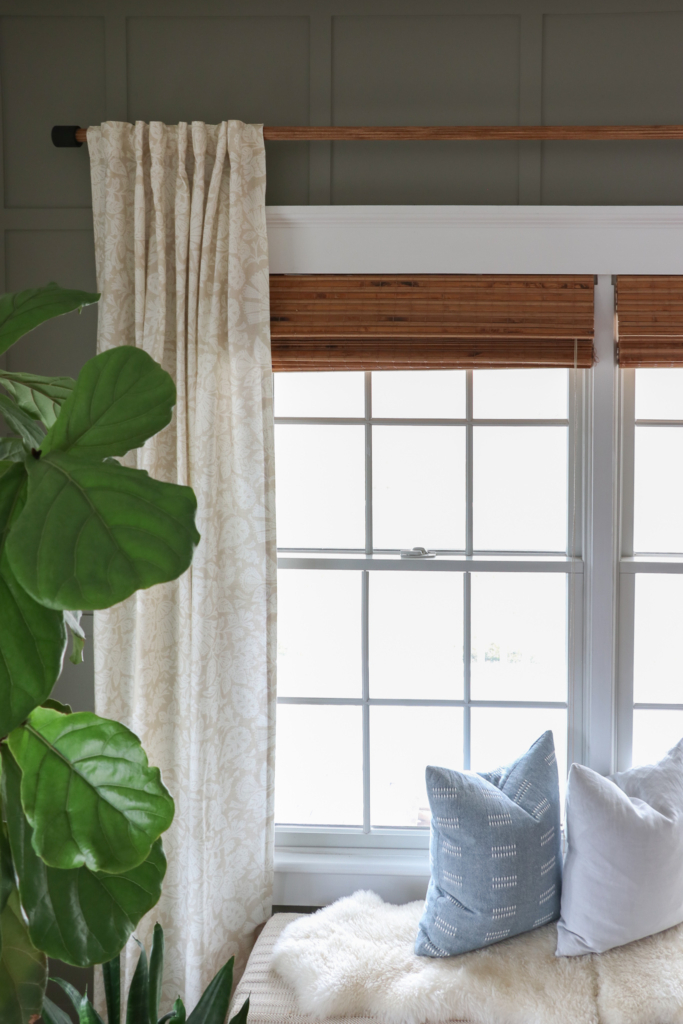 What I also learned is that hardware matters. It will show if you spend money on curtains and then buy hollow, adjustable hardware. But then what should you do if you're on a budget? You DIY your own. First, a solid rod WILL always give better functionality and be more aesthetically pleasing. How often have you bought adjustable hardware, and it starts to bend? And my bet, it wasn't cheap! Second, making your own is way easier than you think, trust me. If I can do it, so can you!
This West Elm Hardware hardware hack is a game-changer and will save you around $80 per window. That's an insane savings, right?!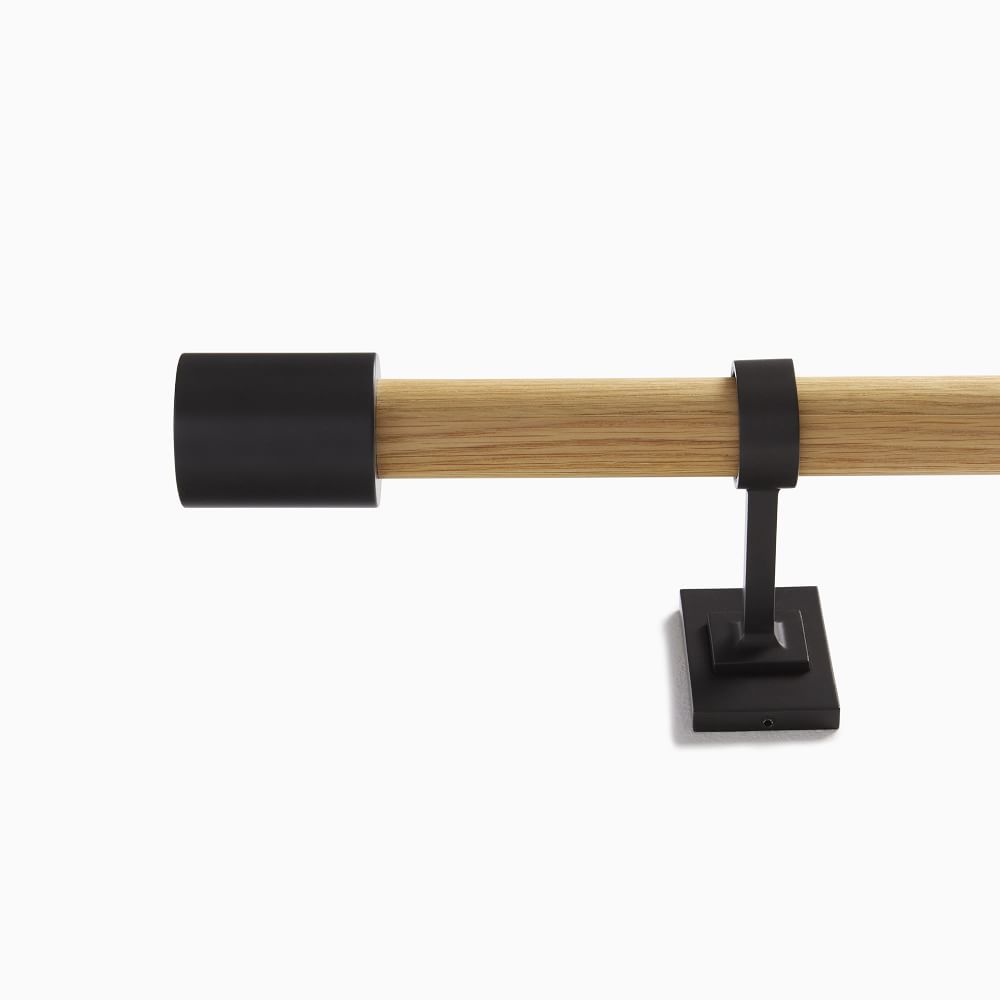 You will need two dowels, a stain for the rod, paint for your finals, double sides screws, sandpaper, a drill, and a drill bit.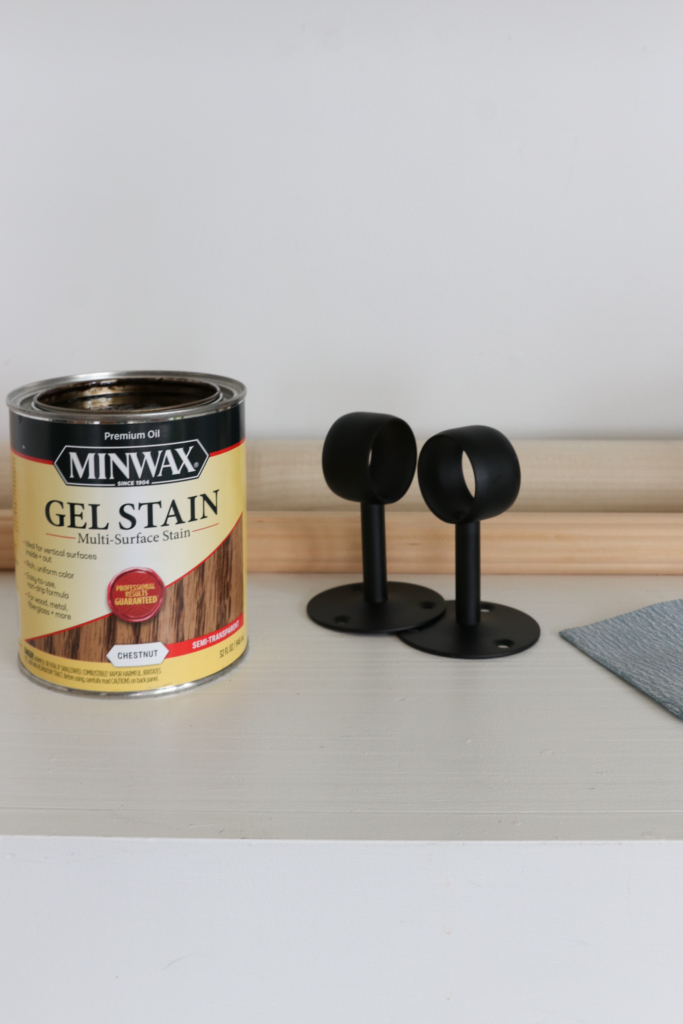 You will buy the brackets and rings separately from Amazon. For the brackets, you typically need a support every 6′. If your drapes aren't functional and light, you can get away with one every 7-8′. Usually, it's one set of rings per panel.
Next, you will buy your dowels (rods) from the hardware store. They will be in the lumber section. You will need two dowels. One should be 1.33″ in diameter and the other 2″. The smaller one will be your rod, and the larger will be cut down for your finals. Make sure they aren't warped.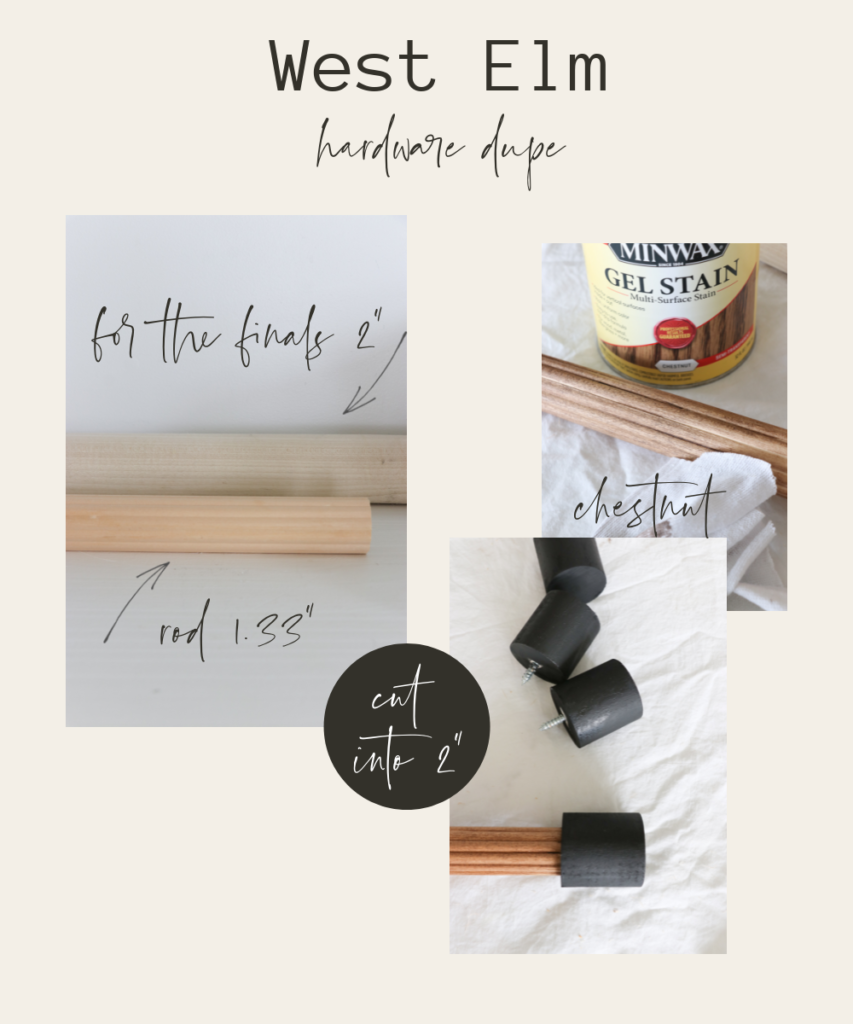 Cut your rod down or join two together to make one whole to go above your window. They come in 4, 6, and 8 ft lengths. You will need a double-sided screw and extra support bracket if you join two. Usually, the stackback of your curtain is 15″- 22″. That just means when they are open, they will take up that much space. A rod pocket will take up less space, rings, or back tabs more. This will help determine the length of your rod. For example, I used an 8 ft dowel and mounted my bracket 10″ outside the frame. I don't mind that it doesn't clear the windows fully. FYI, I mounted it 8″ up, and that's only because I ordered 96″ curtains from Annie Selke. The rule of thumb is 6-12″ above your frame.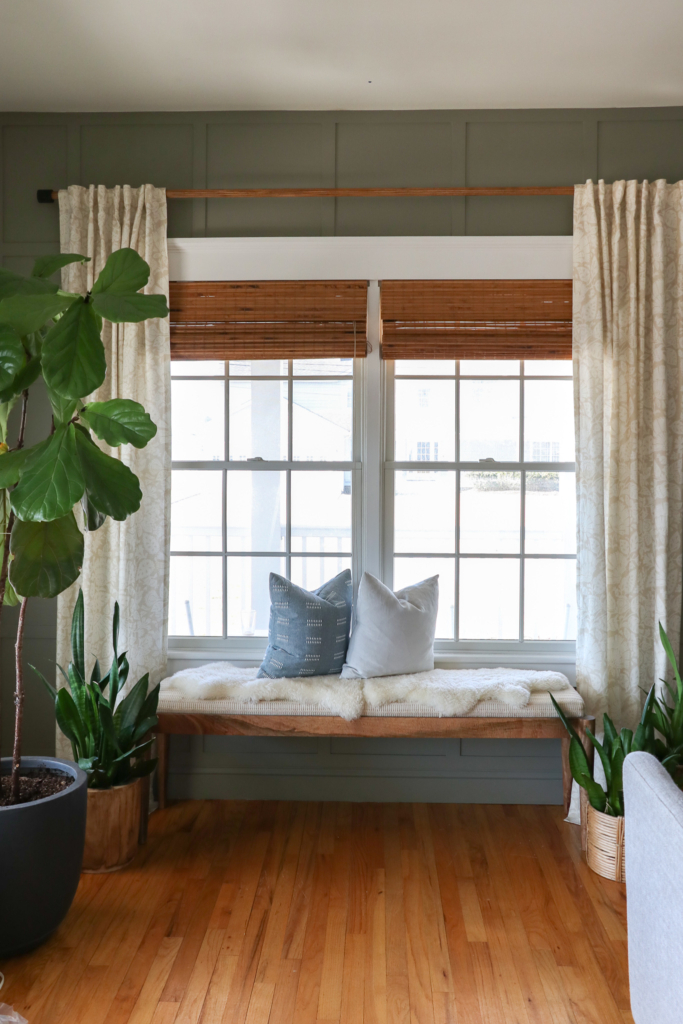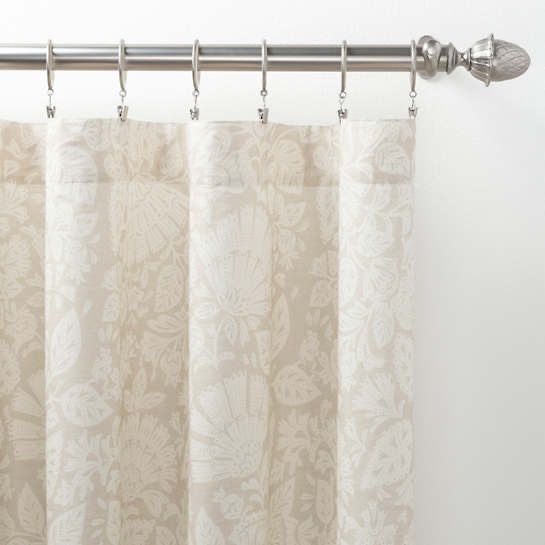 So you have your rods measured and cut. Next, you will need to paint or stain them. I used Minwax Get Stain in Chestnut. And drill a hole in the ends. Make sure you use the correct drill bit that matches your double-sided screw.
Next, cut your finals. I cut mine to 2″ just to make it simple. I sanded them, painted them, and drilled a hole in the center. I attached the double-sided screw with plyers.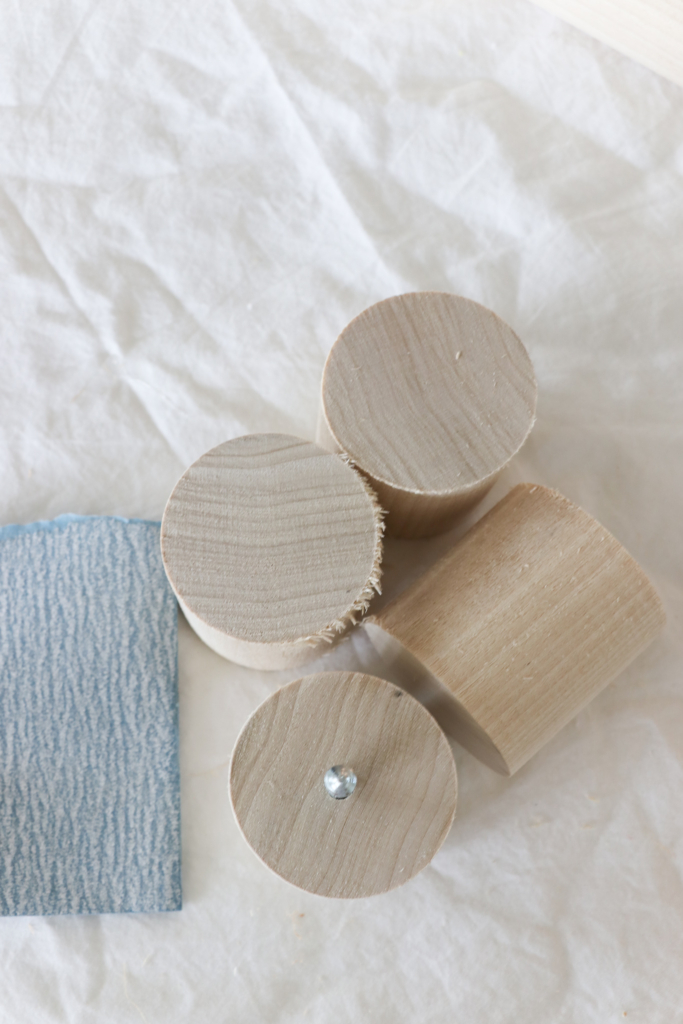 I chose to make my hardware two-toned, but you don't have to. You can opt for brass finals or black with a wood rod or stain/paint to match both.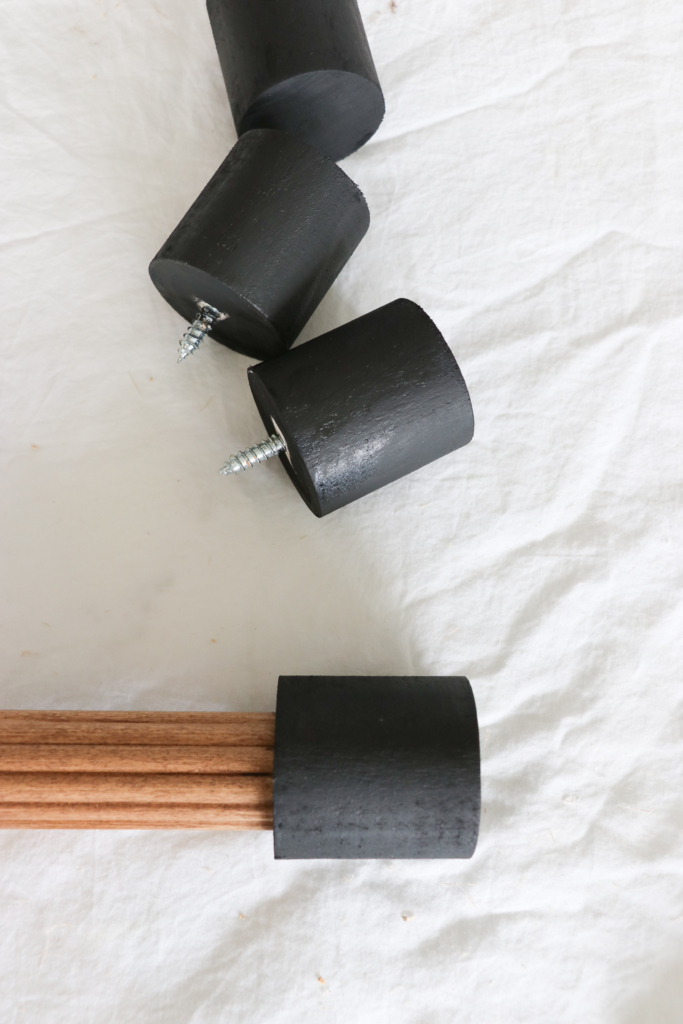 Make sure your brackets are big enough to fit your rod. I made this mistake. My bracket opening is 1.5″, a little larger than the rod of 1.33″.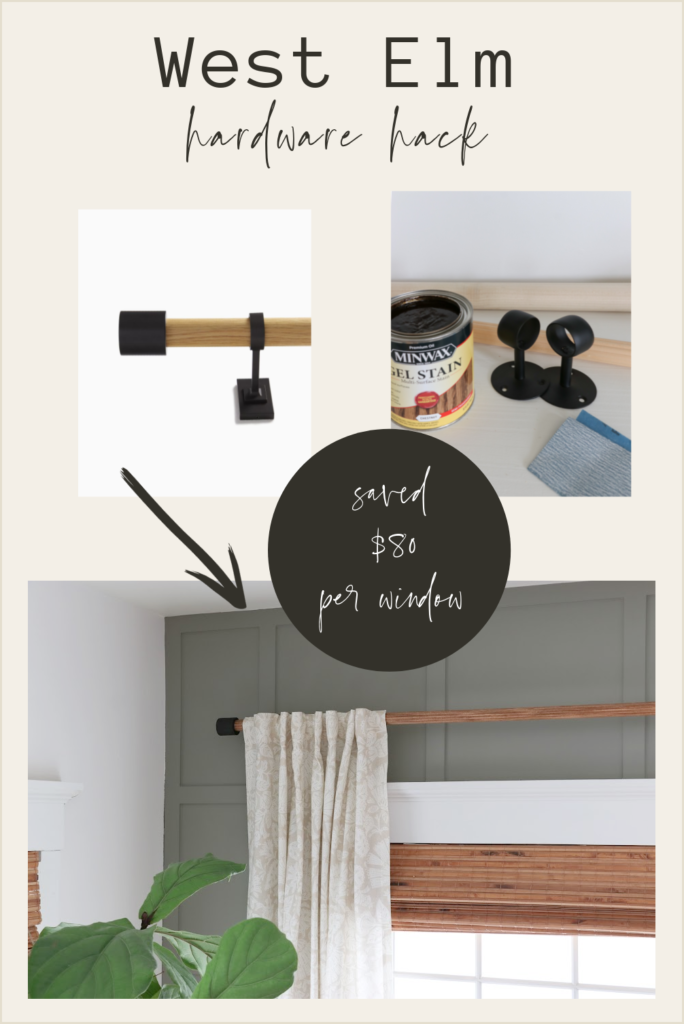 If you have any questions, please leave a comment. I am happy to answer them.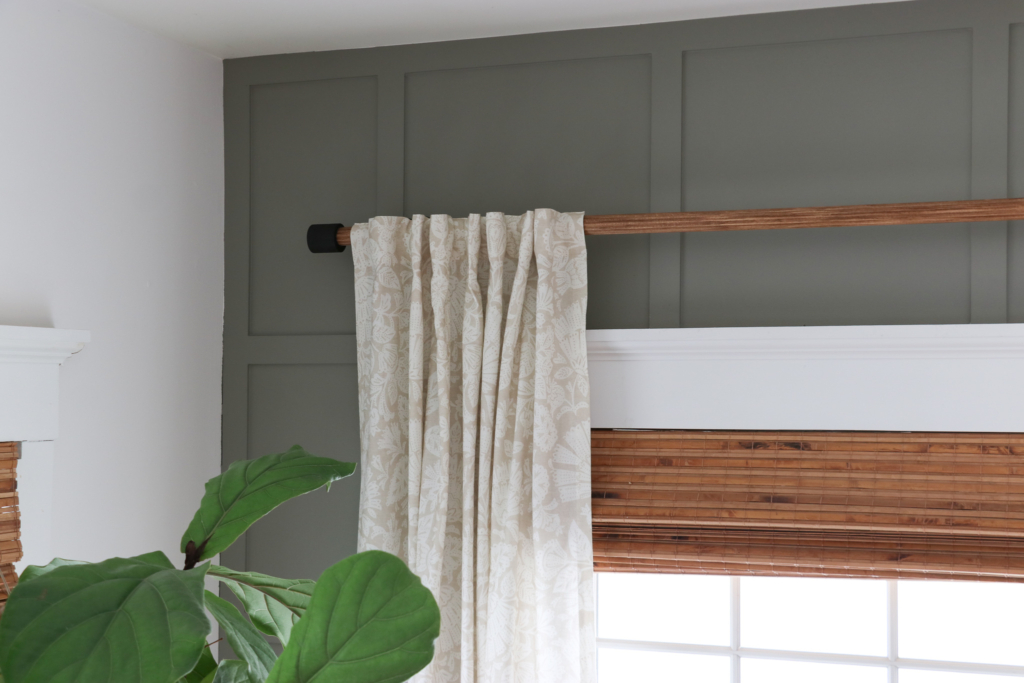 My spring refresh will be posted soon; stay tuned.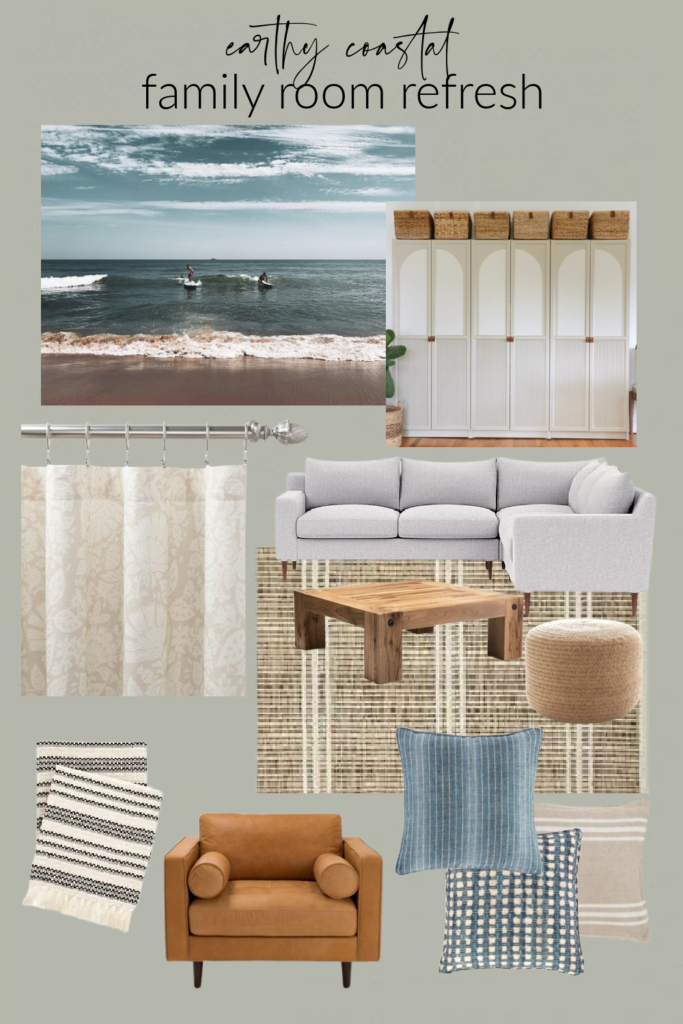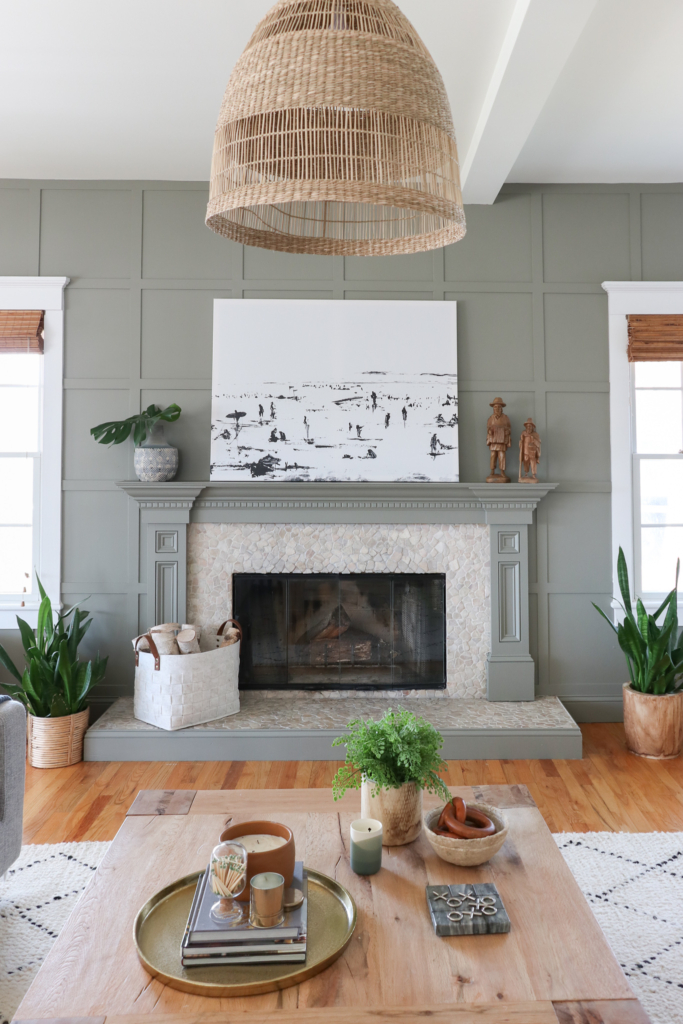 You can check out the easy DIY frame with pole wrap for a basement. The wall color is Desert Twilight by Benjamin Moore.
Have a happy day!