Waterfall Console Table With Round Mirror Reveal + New Wall Paint
Hi there friends! Today I am sharing the first reveal of my family room since painting the walls white. Ahh…it feels like a breathe of fresh air every time I walk in the space, I am so glad I took the plunge. A few weeks ago I mentioned the area under the stairs and how it never felt quite right. I commissioned my nephew, who just started a woodworking business to create a custom piece for the space. I really wanted a waterfall console table, I felt like simplicity and style would work really well in my family room.
Once the piece was made it was imperative it be sealed and well, especially with my boys! My initial thought was to use Minwax Finishing Wax because I LOVE the natural finish it gives. But….after much thought I decided to use the Water Based Polycrylic Protective Finish in Clear Matte. I am glad I went that route, now I don't have to worry about reapplying. I tested it with a few different colored liquids (yikes!) and it stayed on the surface, success! I loved that it so easy to apply, I used a natural fiber brush and was careful to go with the direction of the wood. Being that is was water based, clean up was also easy.
This isn't the best before, I rarely photographed this area….
The after….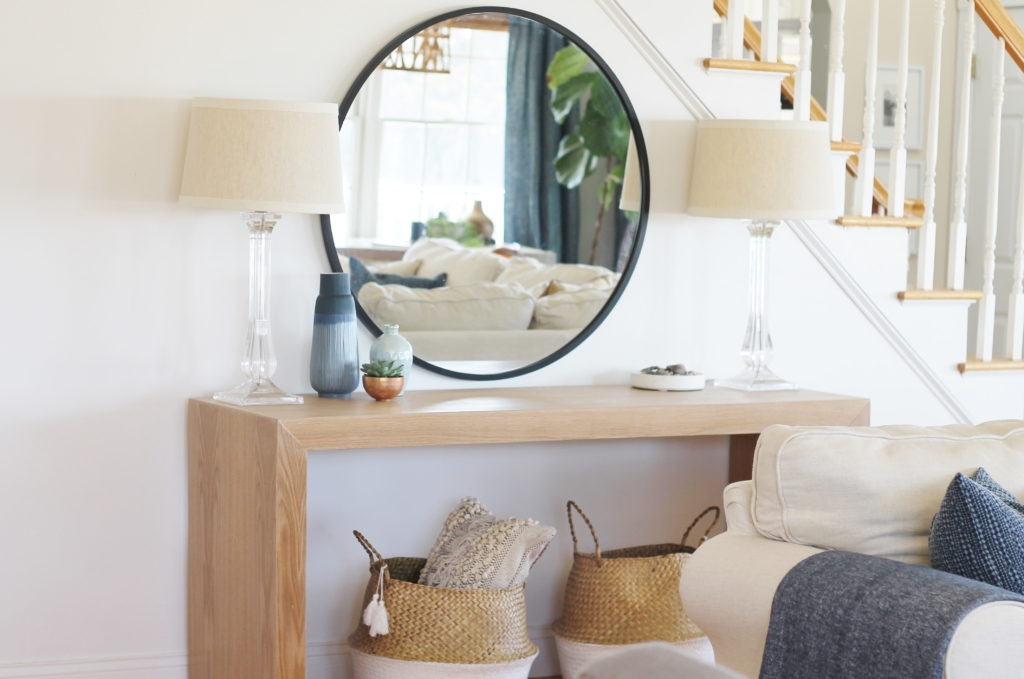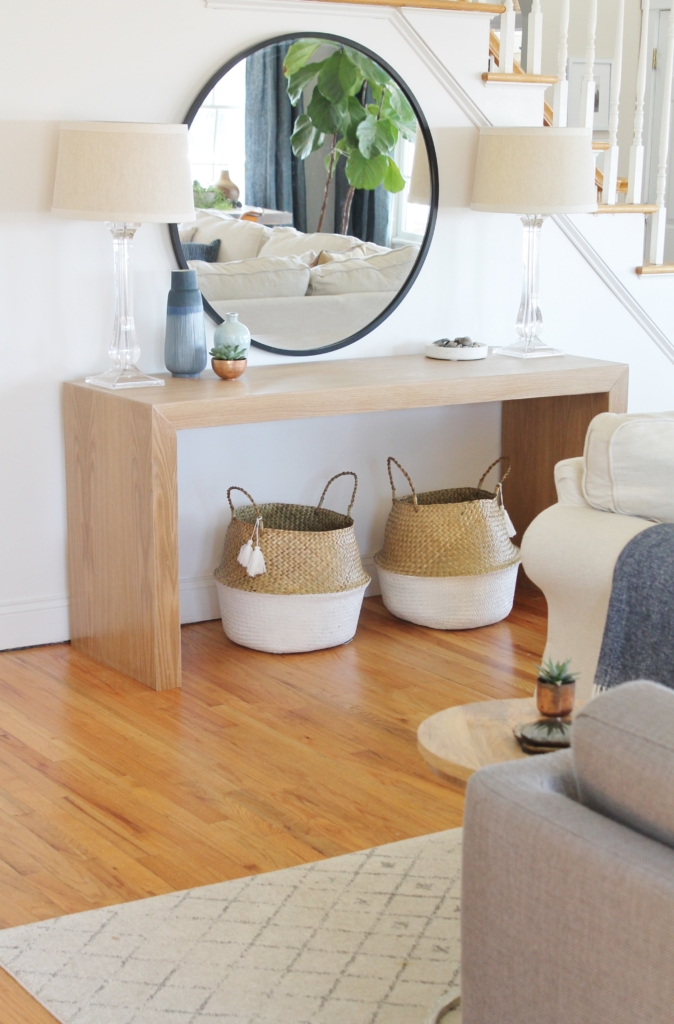 I also created new abstract art for over the mantle. I was inspired by a designer home that had these color blocked prints, since spending $600 per print was out of my budget I decided to make my own.
As I mentioned the walls are now white, I used Snowbound by SW in case you were wondering and I absolutely love them!!!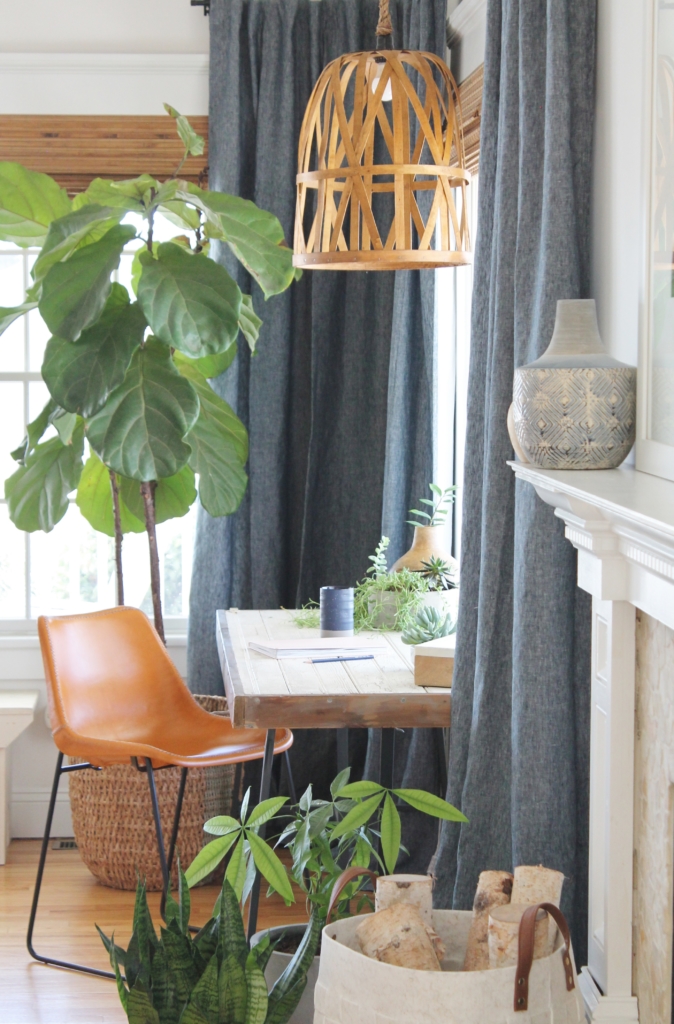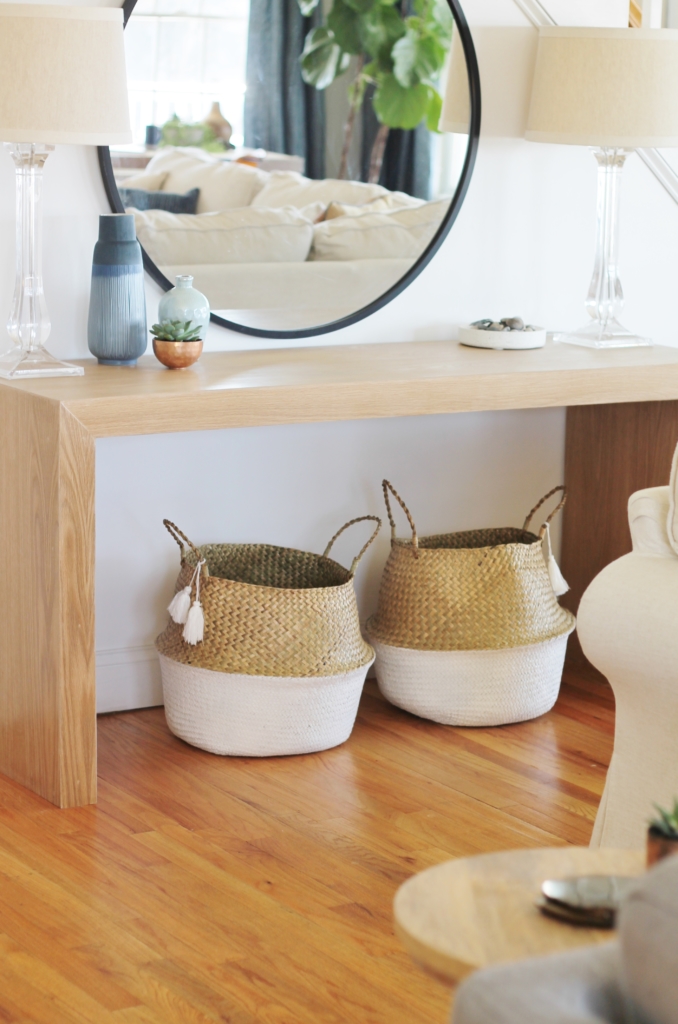 The large round mirror was a splurge, it was tough to find the right size and they all seemed pricey. If you are looking for a round mirror you might find THIS post helpful.
The baskets are from Home Goods. What do you think of the Blue Belgian Linen Curtains? Oh my gosh, what a steal those were from HG!!! They are lined too!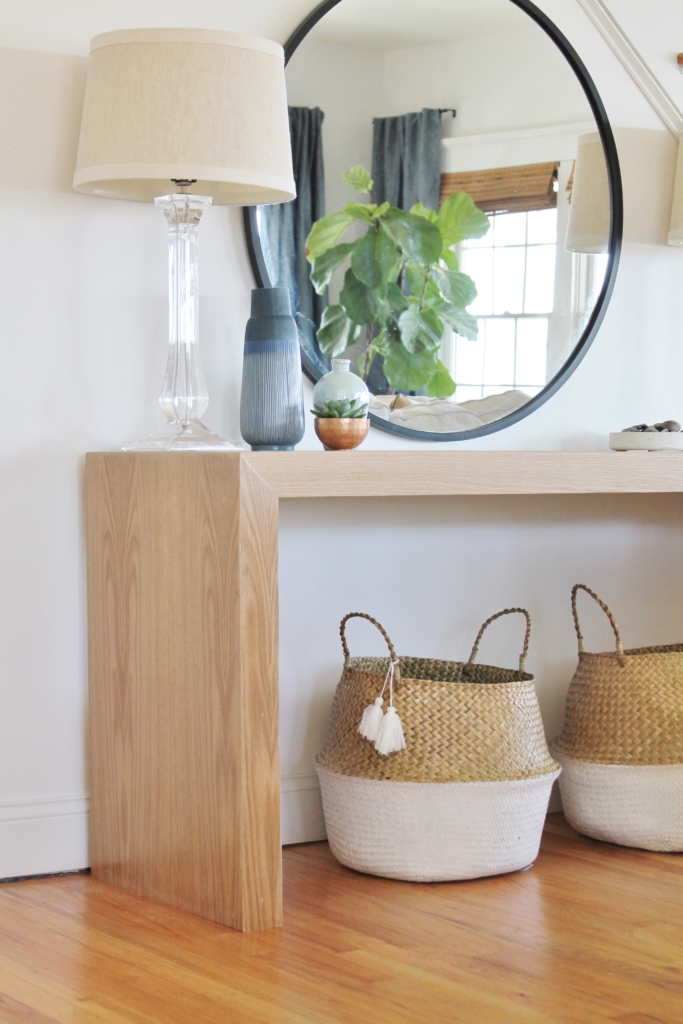 (This is a sponsored post, product and compensation was received for this post.)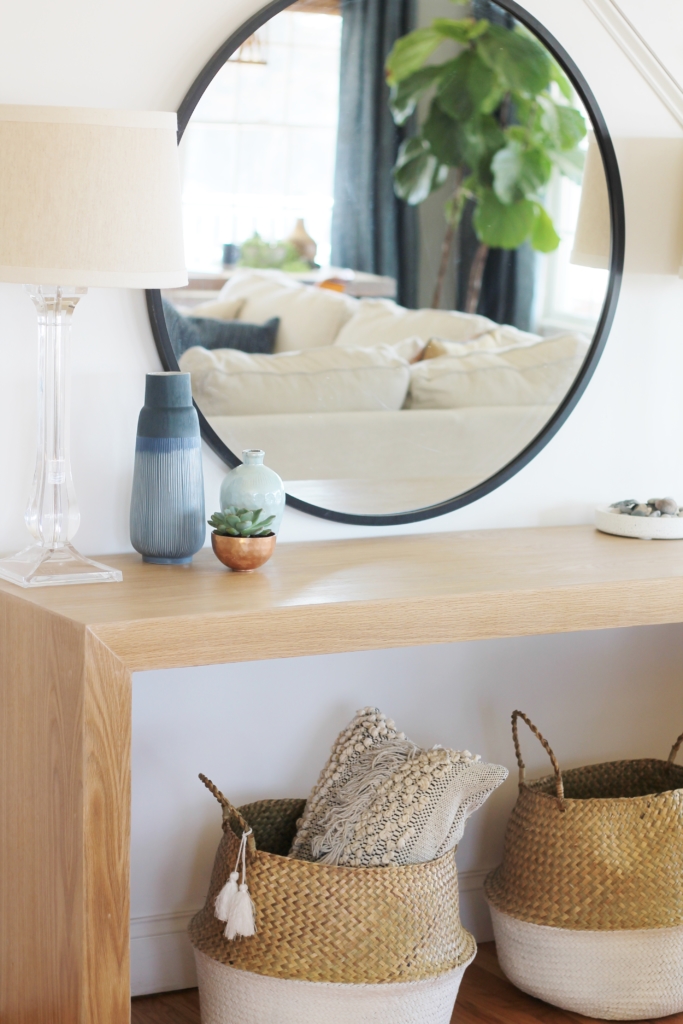 You can find Minwax's full line of protective finishes HERE. More reveals to follow in this room, so stay tuned!
If you would live local to Long Island and would like this piece made for you please email me at [email protected].
Have a happy day!