The Best Large Round Mirrors + Why Every House Needs One
Hi there friends! Happy Friday! As I mentioned, my family room is currently undergoing a mini makeover and one of the goals was to create a more stylish space under the stairs. Originally I had a vintage buffet (I bought for $25) there but really never liked it. I always envisioned a sleek, modern piece with a large round mirror and 2 Lucite lamps. Lucky me, my nephew, who just started a woodworking business built me a gorgeous waterfall table in white oak. I searched high and low for a large, round mirror to go on top but guess what?! It was way harder than I thought. Small mirrors are easy to find, over 28″ it gets much tougher and way more expensive. I narrowed down the best large round mirrors out there so I thought I would share them.
I honestly think every house needs at least one round mirror. Here is why, they add a shape variability to our vertical spaces when we so desperately need a break from all the square and rectangular monotony we tend to gravitate towards. I will also share this, adding round pieces to your home in general adds a ton of interest. Think side tables, poufs, coffee tables, baskets, round trays, circular planters and vases.
This was one of the inspirations for this room, I designed this space with the help of Rebuilding Together for the Oct issue of BHG. The mirror and bench are from Lowe's. It was love at first sight and wanted to replicate a similar look in my own house.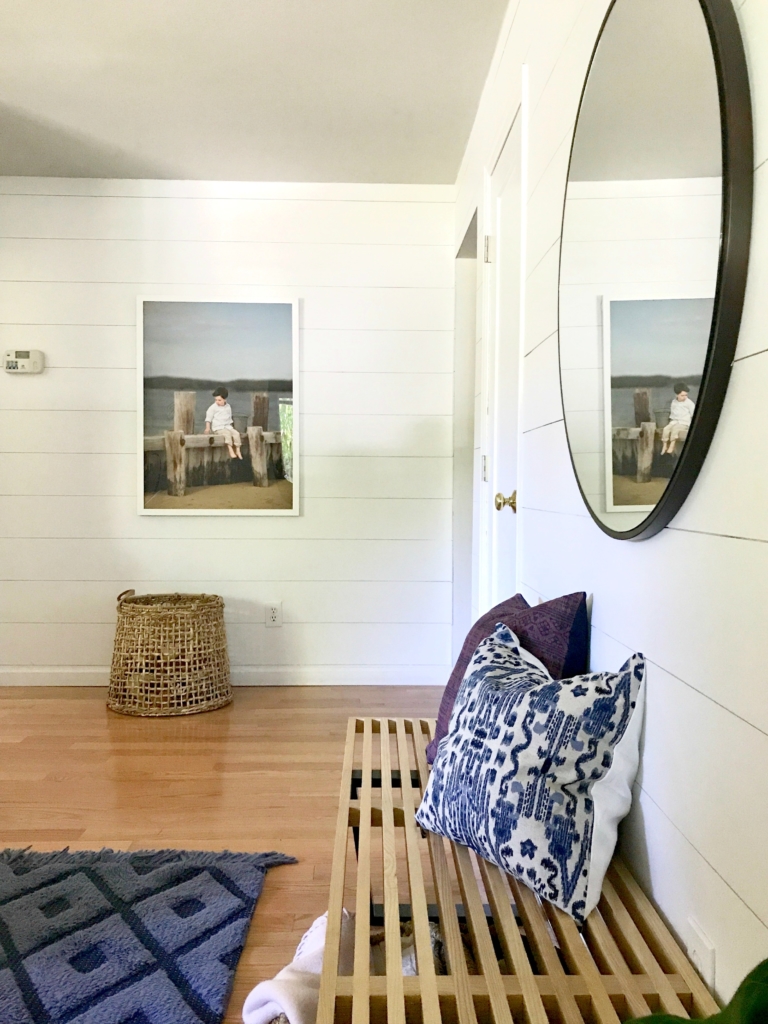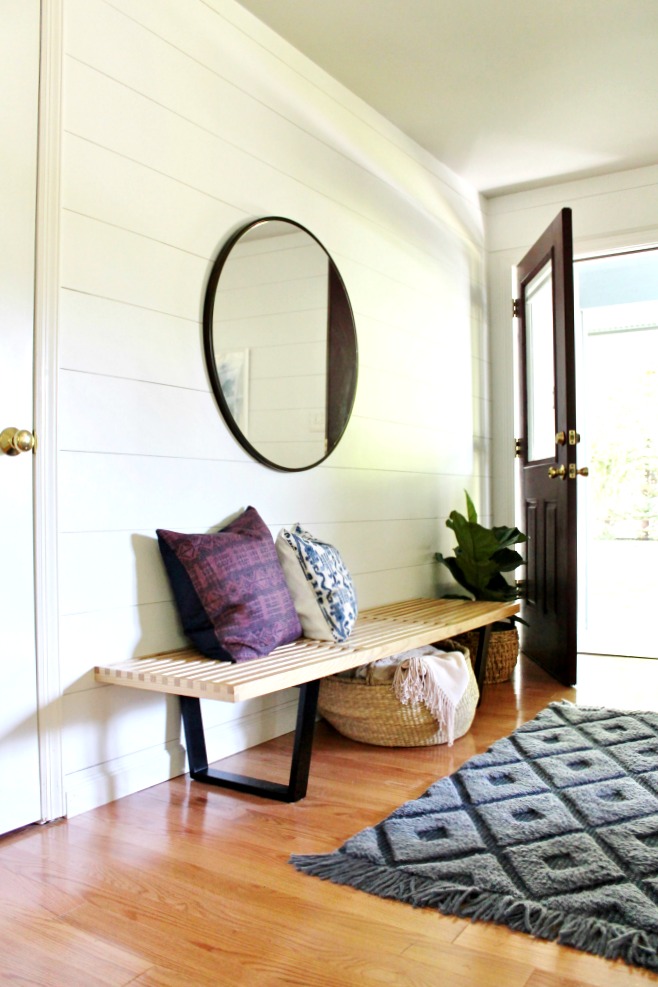 Here are some other bits of inspiration that include large round mirrors….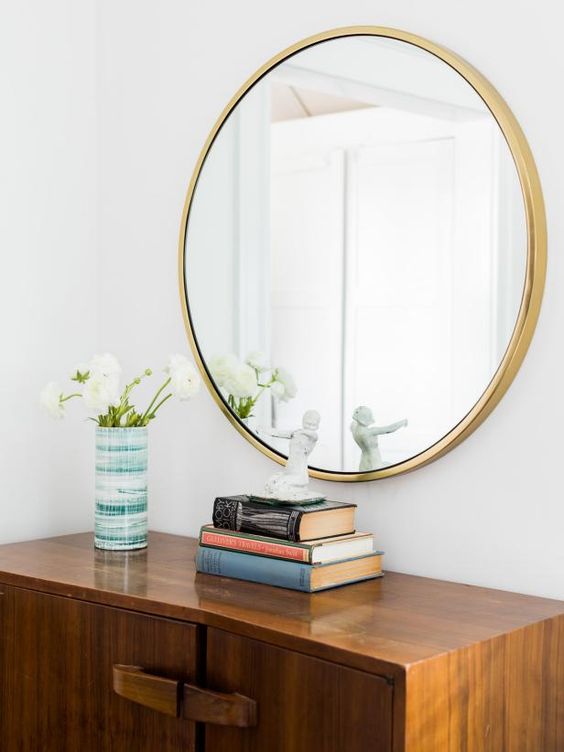 via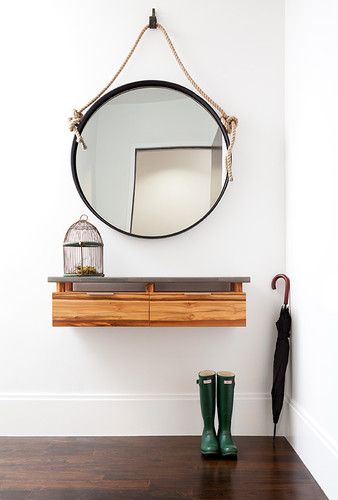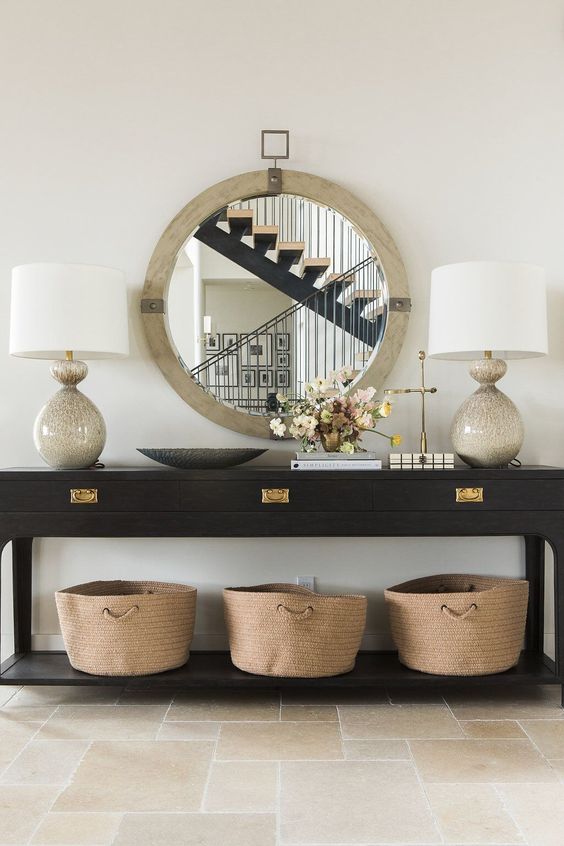 via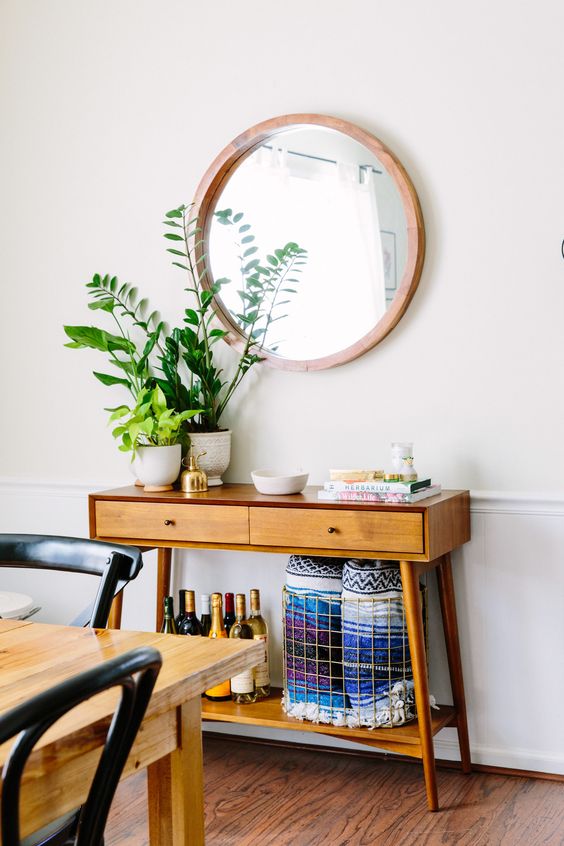 This is the area I am changing below. Think sleek waterfall table with big, round mirror and 2 Lucite lamps. I have to tell you something funny. I just finished painting so I hung THIS mirror above the new piece(which I can't wait to show you) and John & Jack keep saying, it looks SOOO good and that they LOVE the mirror. What?! Jack I can believe but John? He never says anything, heck he rarely notices when I change stuff around here. Hence, that is a very good sign. Now Jack says we need to update the TV console and the hutch in the corner, lol!!! Too funny!
So here are the best large round mirrors out there. They are under $400 and a few are even under $200, mine was $250ish. I know, it's a heavy price but I looked long & hard and they are all up there in price. I also stalked Home Goods and you know you can never find something when you are actually looking for it. I would also try there too, we all know they have great deals!!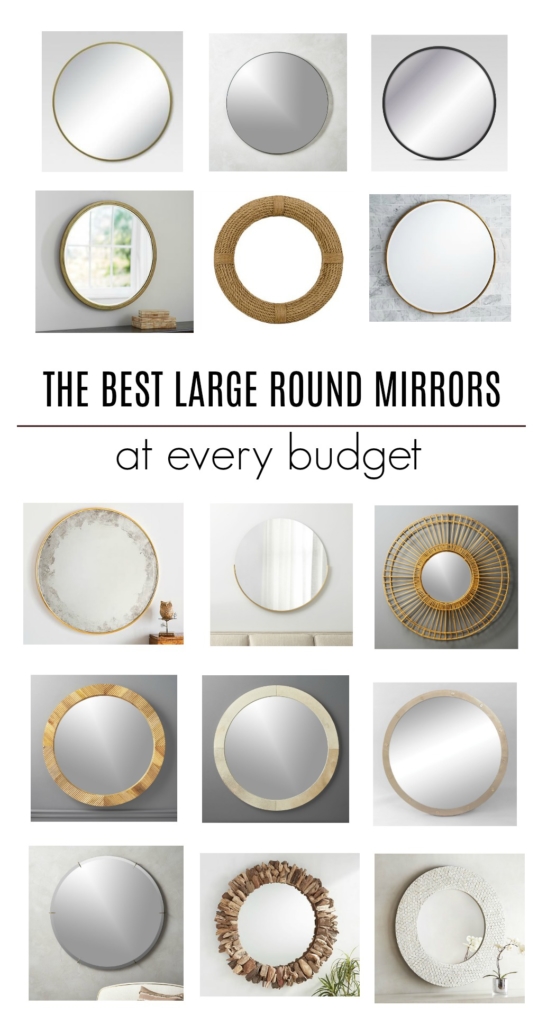 You can shop these below…


[This post contains affiliate links]
Have a happy day!! And weekend!!