DIY Suede Ornaments With An Unexpected Ingredient
I love the look of textured ornaments. They add a nice contrast to a Christmas Tree or even layered in a bowl with greens. But how? You can't wrap velvet, leather, or suede around a ball. That's when my wheels started turning. I thought there has to be something out there to give it that finish. I knew I could use baking soda with the paint, but I wanted to take it one step further. That's when it hit me, cinnamon might work. Definitely an unexpected ingredient, that's for sure!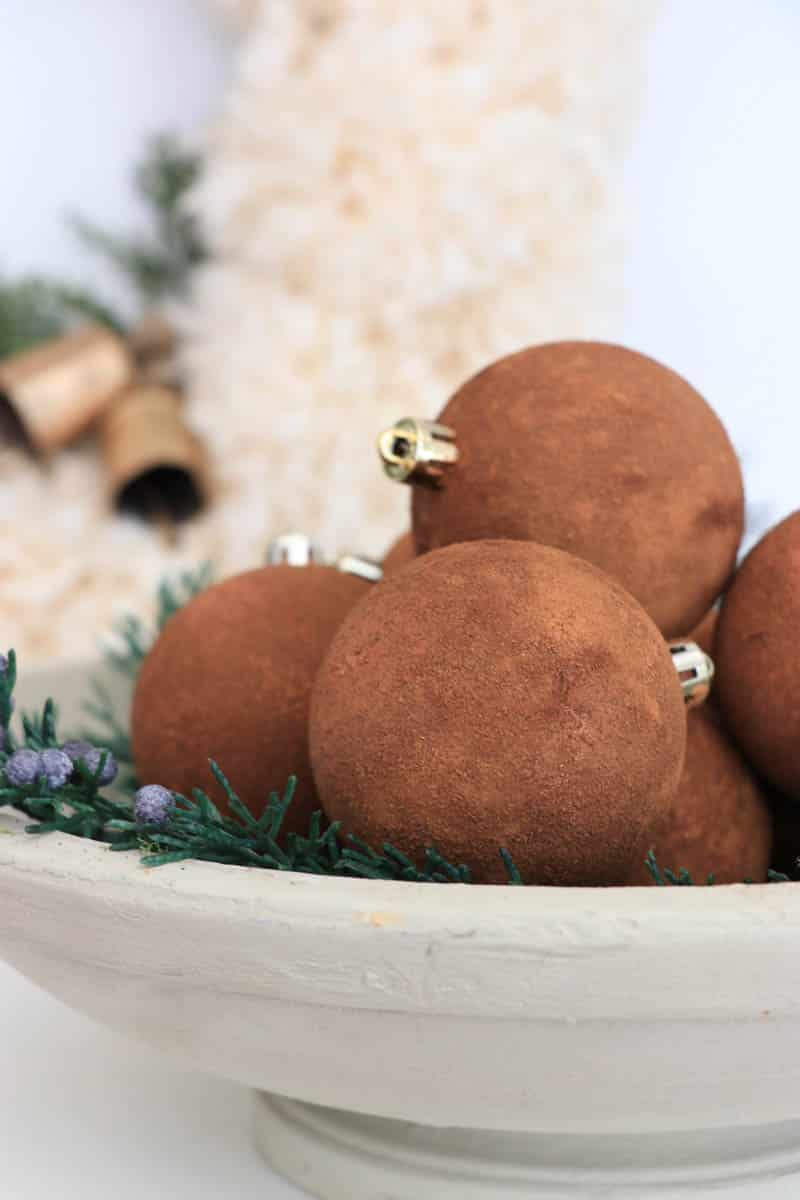 I know it sounds crazy but just hear me out. I took two shades of caramel, raw sienna, and mild chocolate.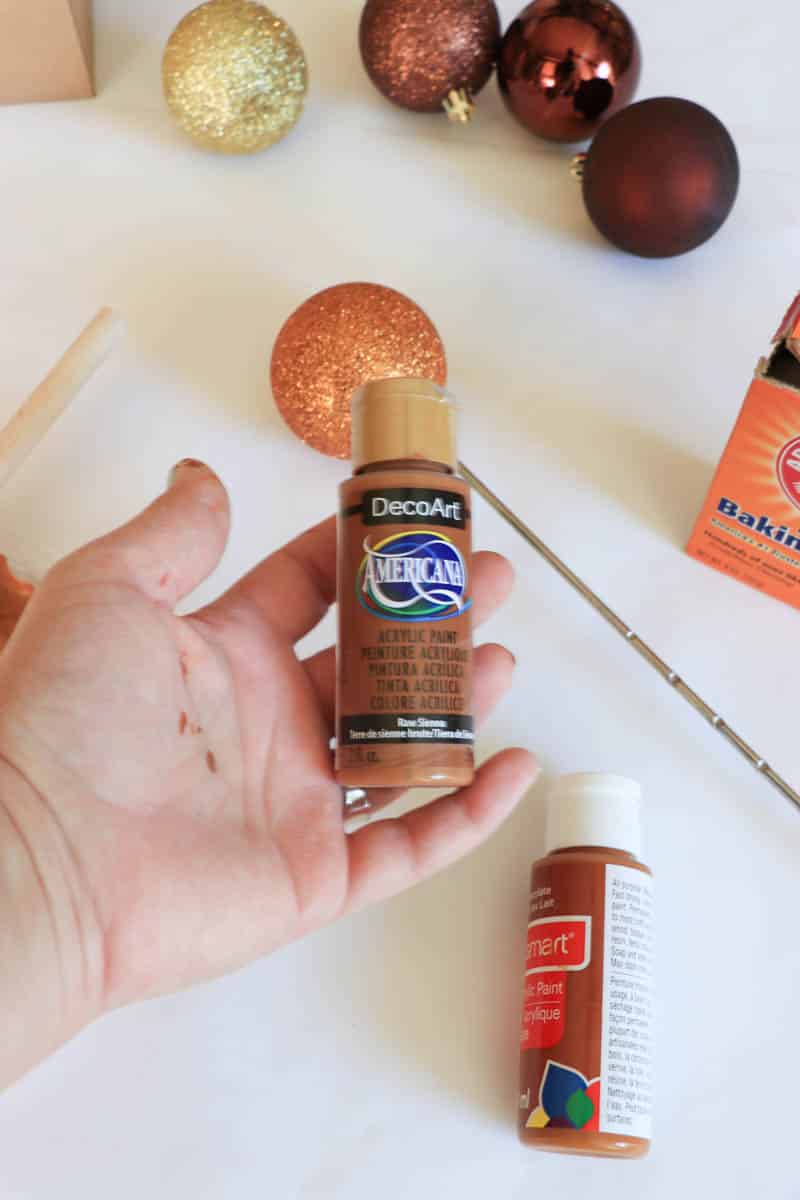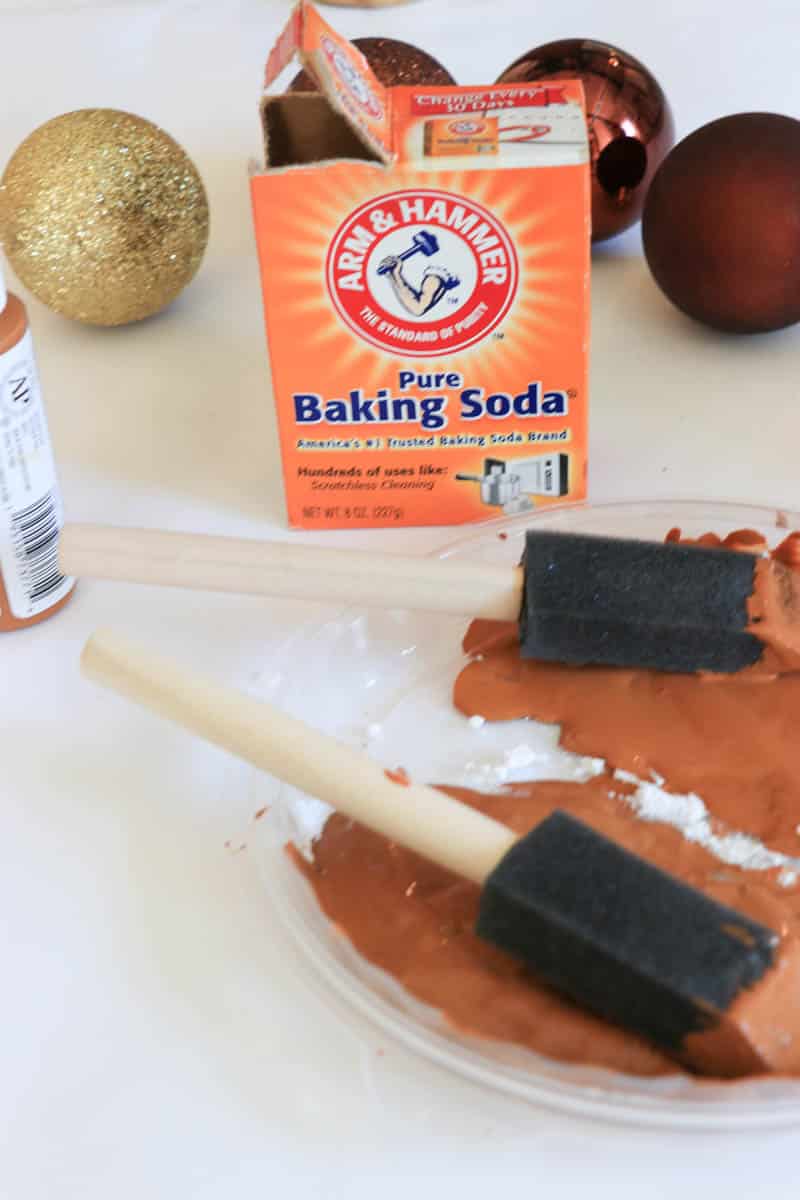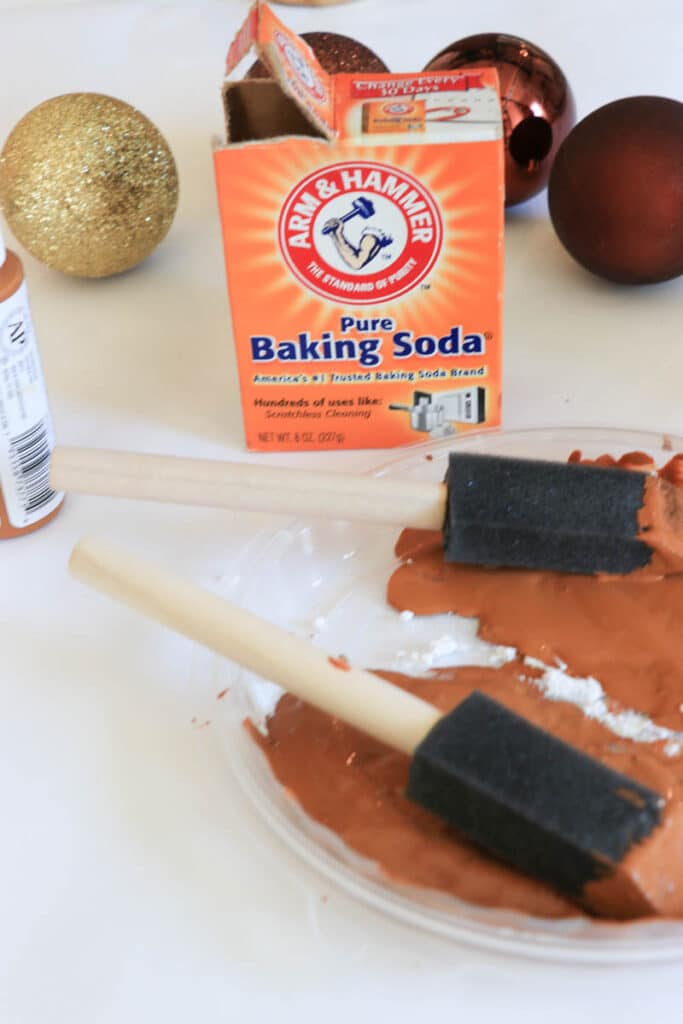 I added the two colors to a plastic to-go top and mixed in baking soda. I painted one coat on the balls, alternating colors. As soon as I put down my brush and while the paint was wet, I sprinkled cinnamon. The paint acts like glue, and it doesn't come off once it sticks.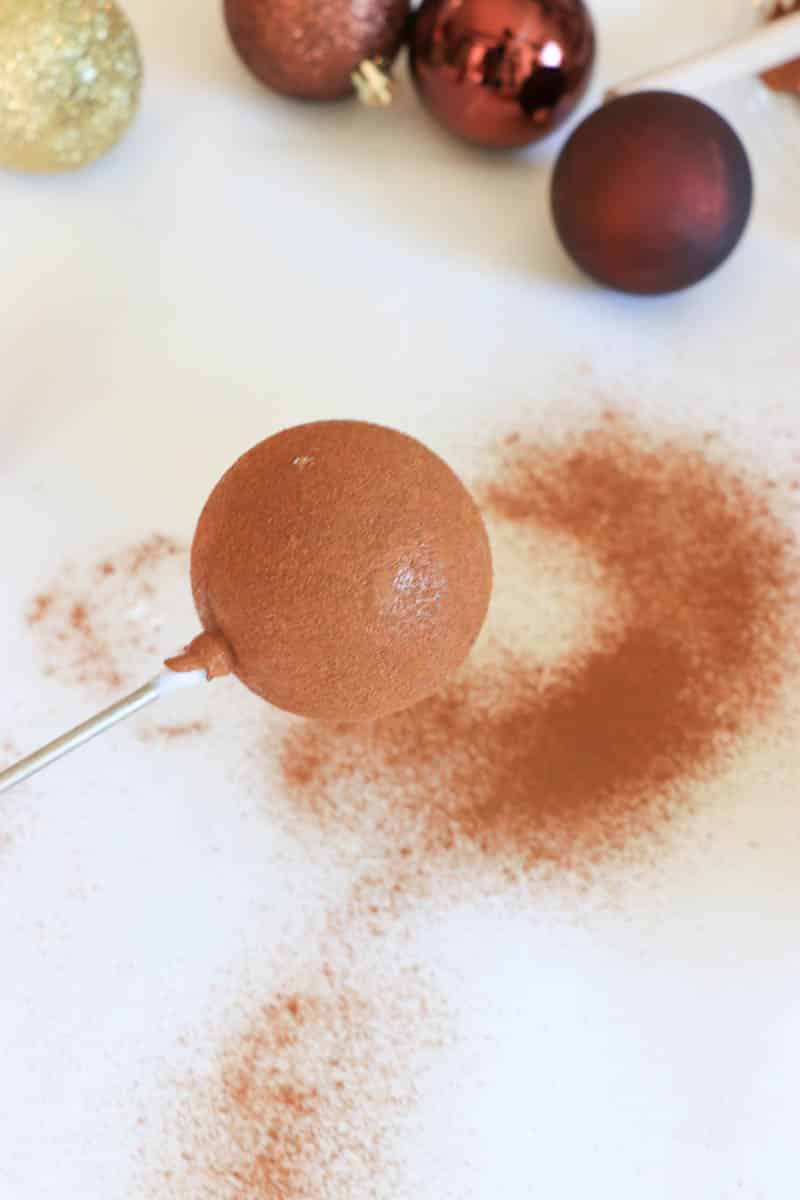 Then let them dry. You can tie them with a ribbon or jute, and they're ready to go.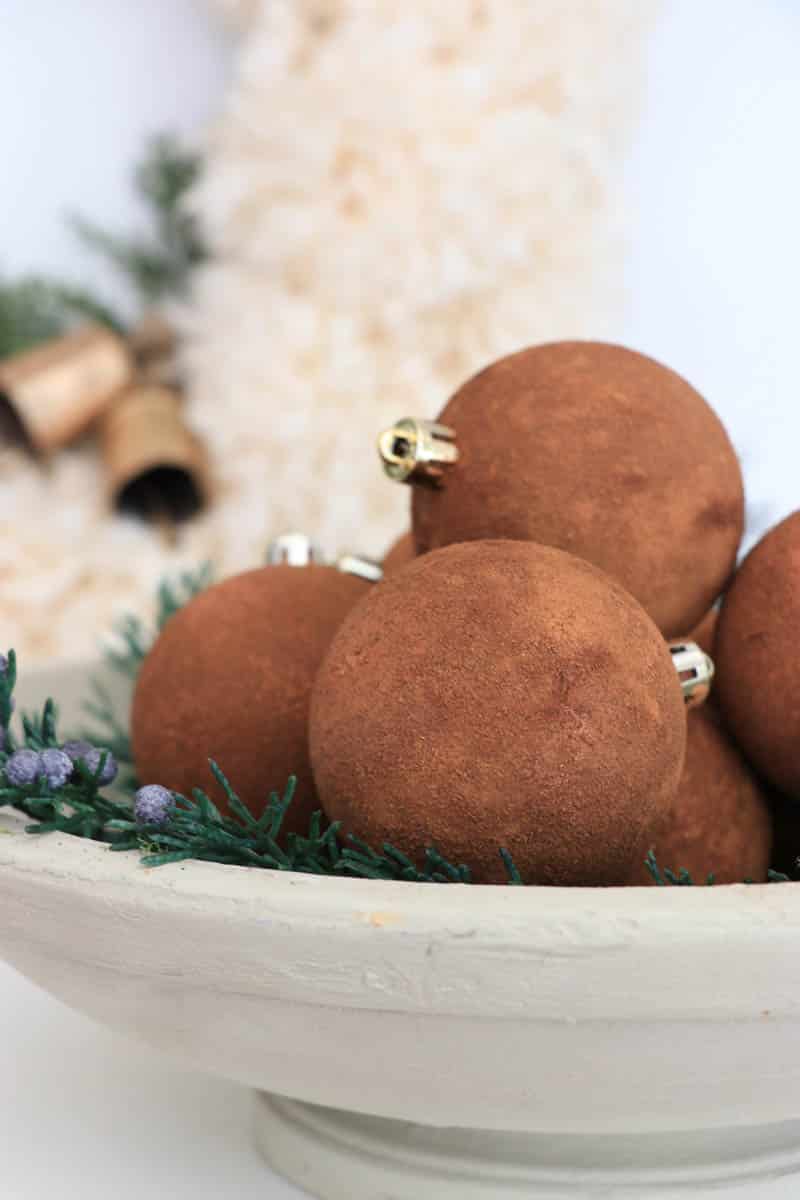 I love this DIY ornament idea, the suede really makes the tree pop. They are so realistic and will fool everyone, trust me.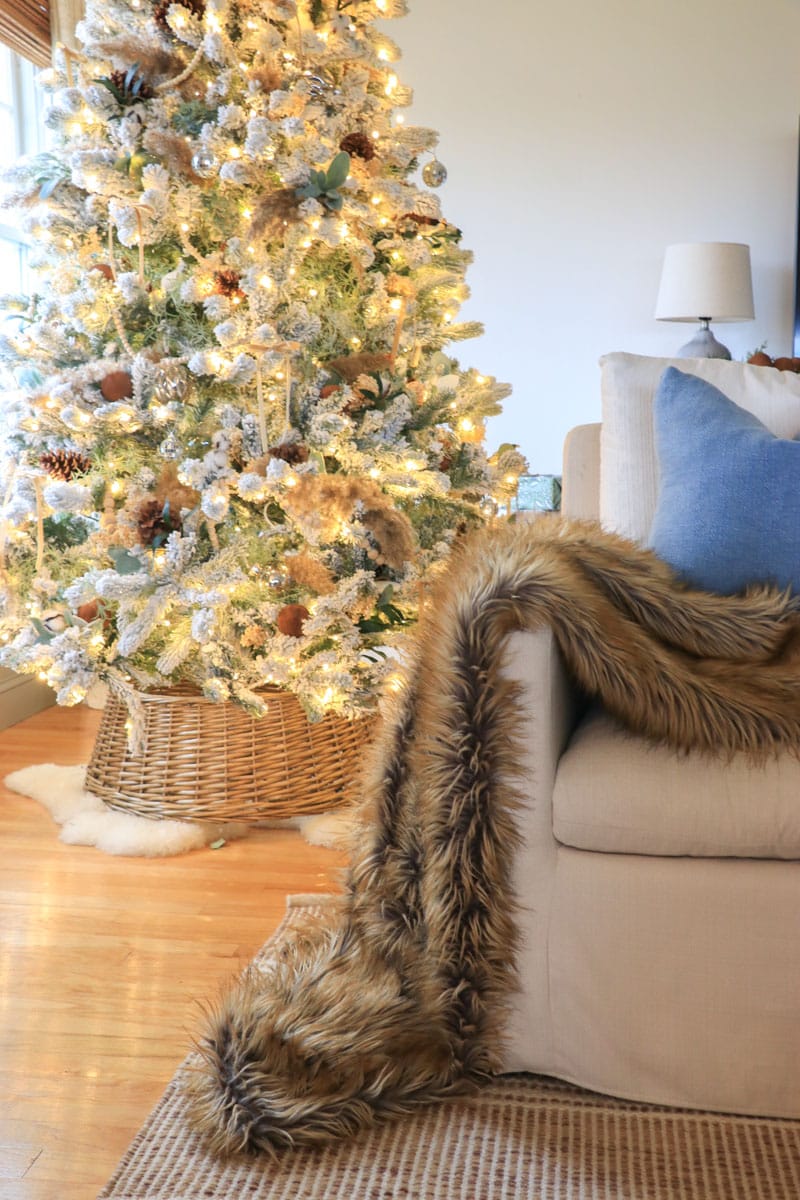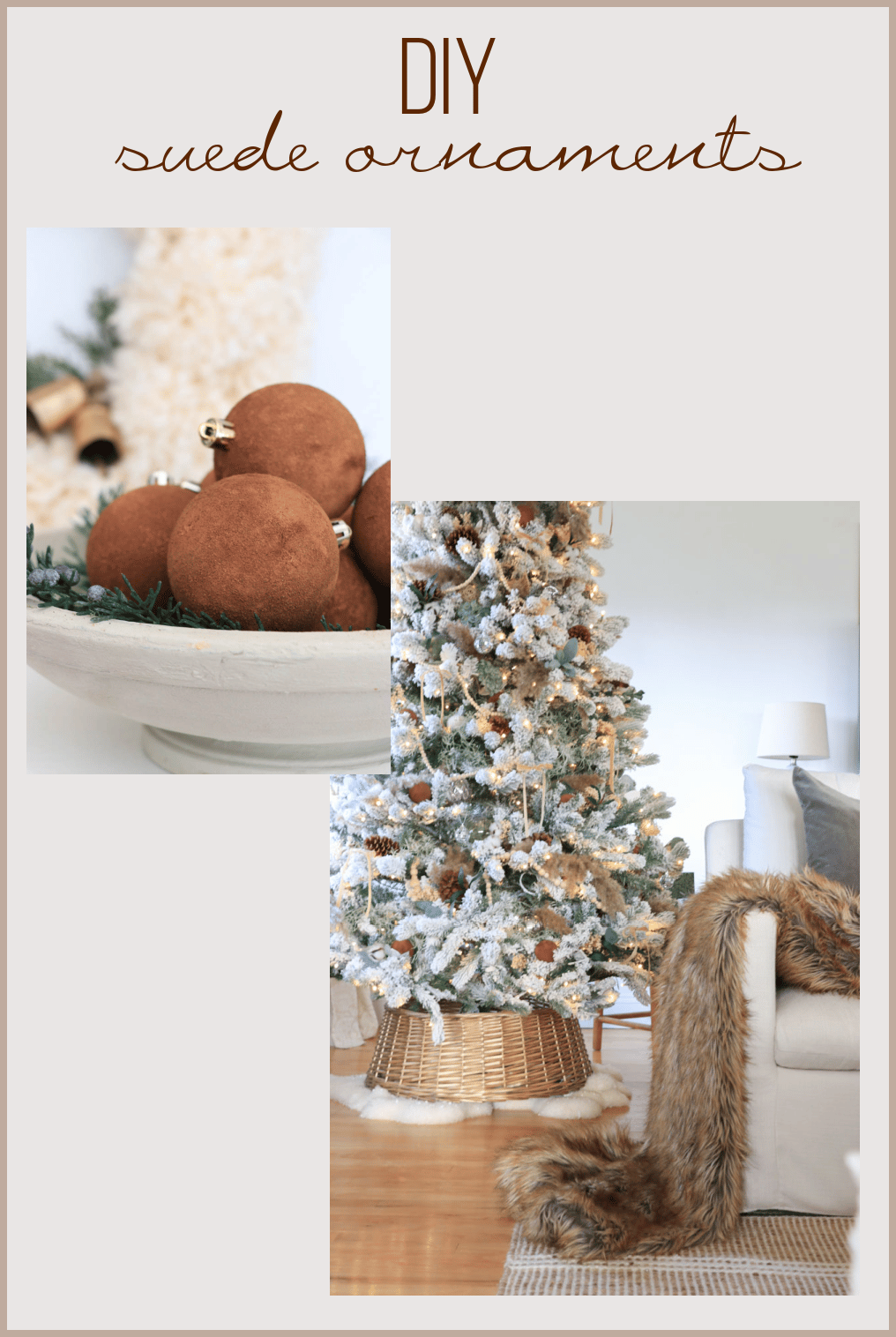 If you haven't yet taken my holiday home tours, you can check out my Holiday Housewalk and Seasons of Home Den Tour. You can also take my holiday tour from last year when my mantel was green. I used an old picture from my husband's Aspen days and had it blown up onto a large canvas. This mantel really stole my heart because it's such a special place for me as well.
This post may contain affiliate links.
In case you are still decorating your house, I have some great gift ideas for her, for him, and for the home over in my Amazon Store.
Have a happy day, friend! Enjoy your weekend!