Summer Picnic-A Creative Space For Outdoor Entertaining
Picnics aren't just for the beach or park anymore, they are also a fun way to create a whole new space for outdoor entertaining in your very own backyard. I am so thrilled to be partnering with Wayfair to bring you this creative summer idea. Whether you have a small yard or a large one, this is a great way to break up conversation areas and add a stylish element to your party. I happen to have a small yard, so this idea of creating a whole other outdoor room for hosting has always intrigued me.
This process is not only fun but easy. I started with a large outdoor rug, you can use one or a few to achieve a layered look. I used it on an angle to add visual interest. Then comes the drink station, aka bar. I love the idea of a rolling beverage cart with this pop up picnic.
Next I added an area for guests to sit, eat, drink and chat. The round rattan ottoman/coffee table is the perfect height to add large throw pillows around. Mixing and matching pillows with small poufs is a great way to add interest around this playful conversation area.
When designing an outdoor space creating a sense of privacy is a must, plants are a great way to do that. I used a variety of potted tropicals, herbs and ferns to make the space feel enclosed. Tip-bring your indoor plants outside for the event, but do it gradually so the temperatures don't shock them. I also added lanterns and DIY string lights for some evening ambiance.
Styling with my favorite summer colors, coral, aqua and navy, they play so well together, especially in the summer.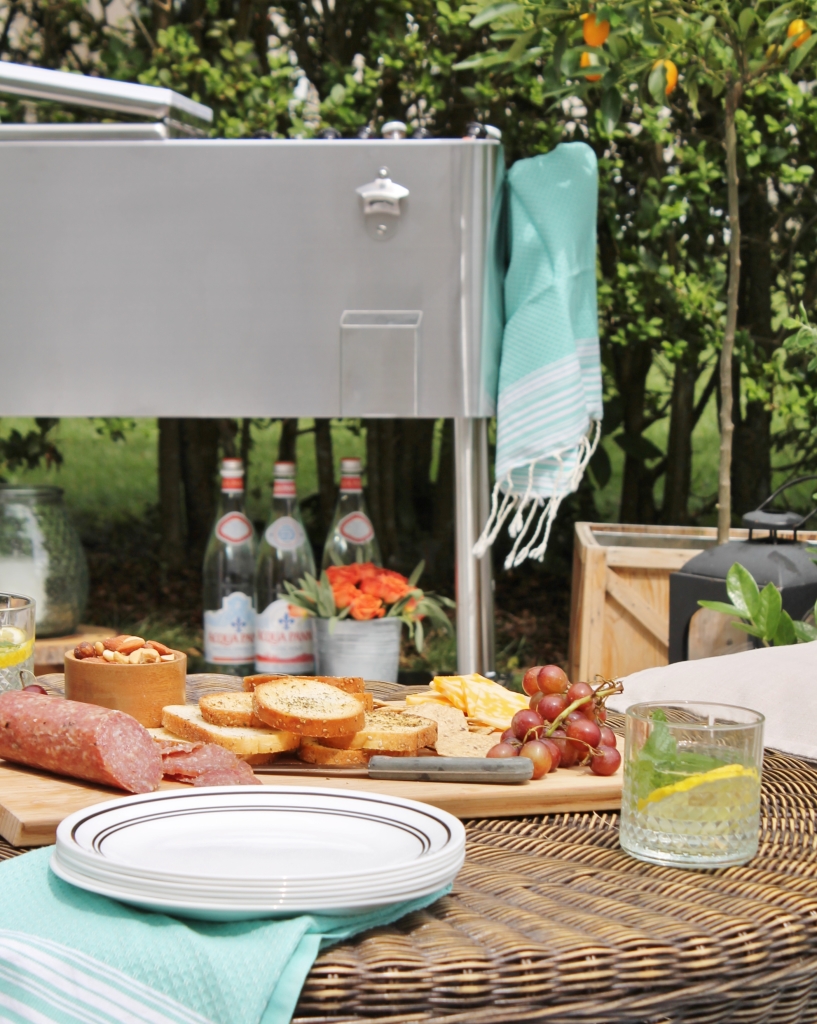 I used a large cheese board with classic black and white plates along with the aqua hand towel to add function to this space by making it a place to eat and drink.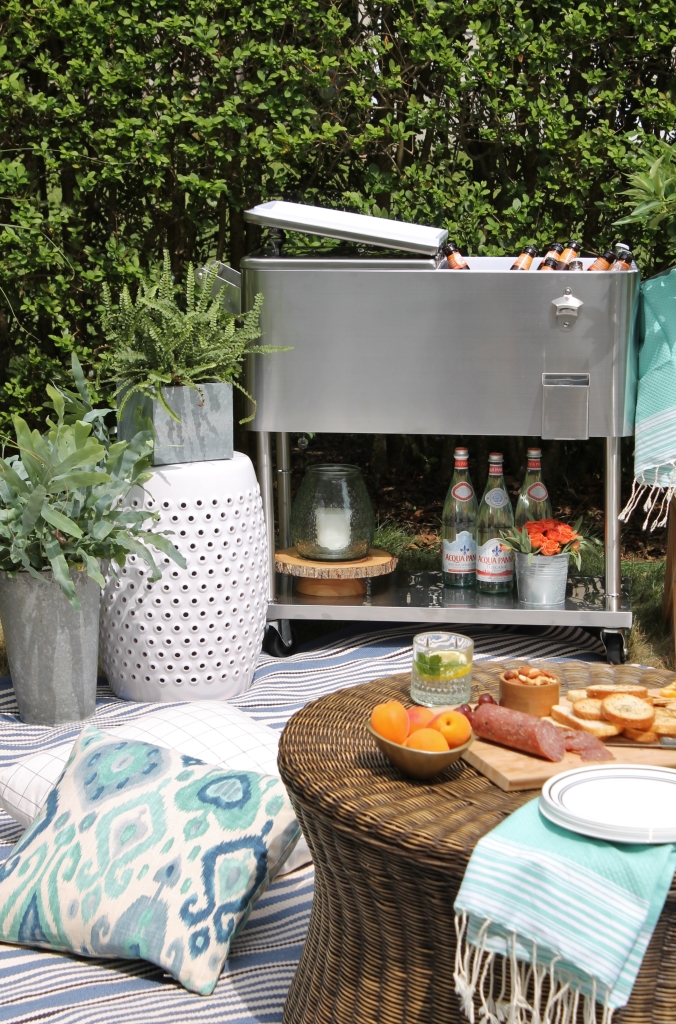 The garden stool is multi-purpose, it can be used as a table or for extra seating. Every backyard needs a few of these in my opinion:).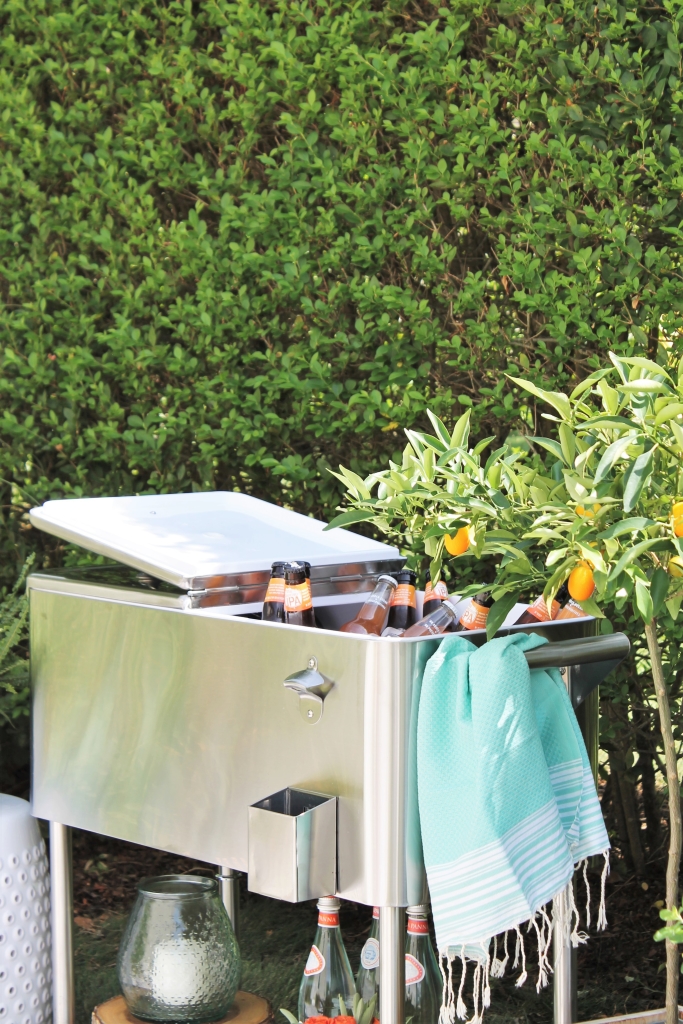 Couldn't you just picture the candles lit, the string lights glowing, music playing while chatting & sharing time, food and drinks with great company. It is a cool idea, right?!
Have a fantastic day friends!