Top Home Trends of 2021-Complemented by Wide Plank Floors
In my early twenties, when I was house hunting for the first time, I became obsessed with the charm of older homes. For a long time, that was all we could afford and that was alright with me because I craved the details only a vintage beauty could feature. My favorite detail being the wide plank floors, of course.
While some home design trends may come and go, wide plank flooring is evergreen. And luckily for us, it's accessible too. These stunning floors can make a beautiful statement in any space – whether it be modern, farmhouse, traditional – or anything in between.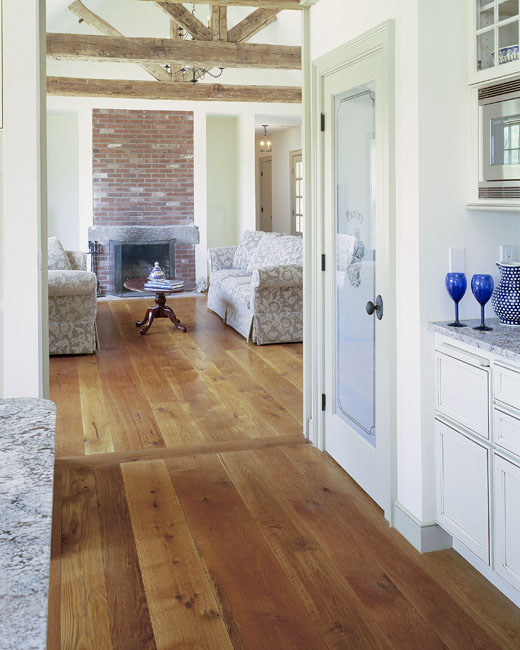 Every year I do a roundup of trends for the new year and, although I'm a little late this year, I thought better late than never. Here are my favorite top home design trends of 2021 highlighted with wide plank floors. (Images from Carlisle Wide Plank Floors).

Nods to Nostalgia. Dare I say it, but vintage of all kinds is coming back. The art of thrifting, upcycling, refurbishing, and reupholstering is here to stay for a while. Homeowners have more time on their hands to search, scour and cultivate the place of their dreams. The wide plank Eastern White Pine floor below works seamlessly with the rustic aesthetic, which also features reclaimed plank walls. The wood creates an organic connection to nature, like it came from the forest right into your home.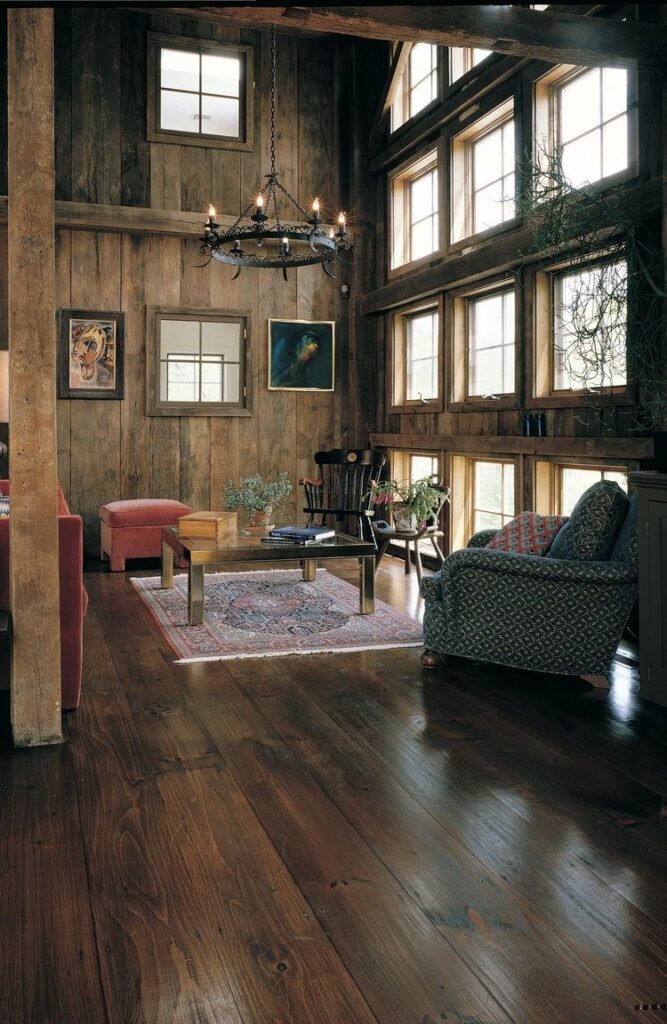 These warm floors below are also crafted from reclaimed wood, aren't they beautiful?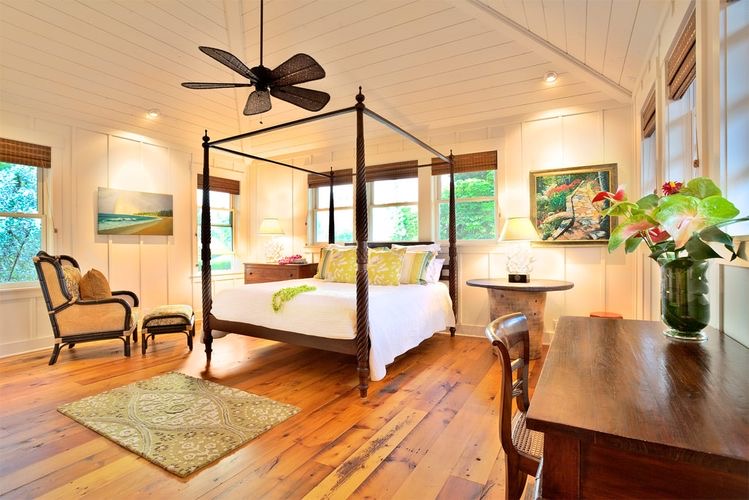 Reclaimed Milled Barnwood Flooring
Navy Still Rules– It sure does but here and there and not everywhere. Blues are here to stay but they are more balanced and deliberate this year.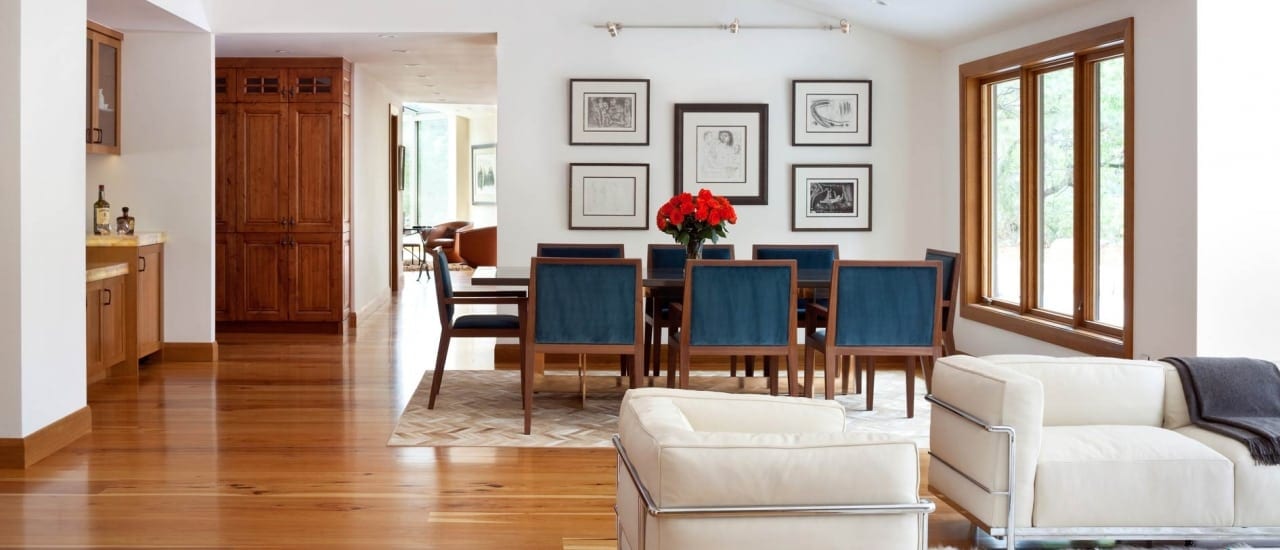 Statement Stairs– We all know that feeling of walking into a home and being met by a gorgeous staircase. Whether you like modern or classic, statement stairs go a long way. Wide plank flooring adds to the wow factor in a subtle way.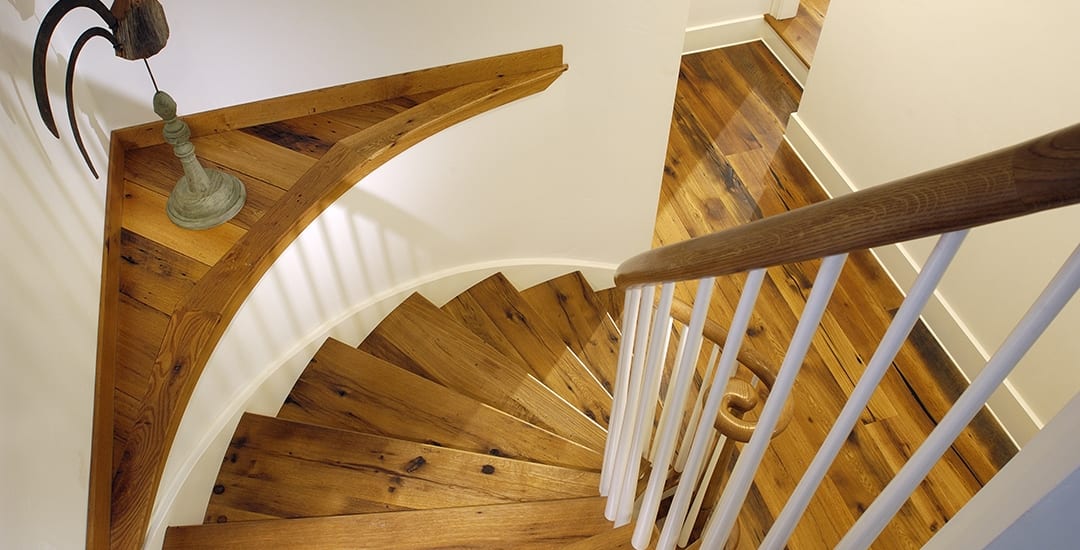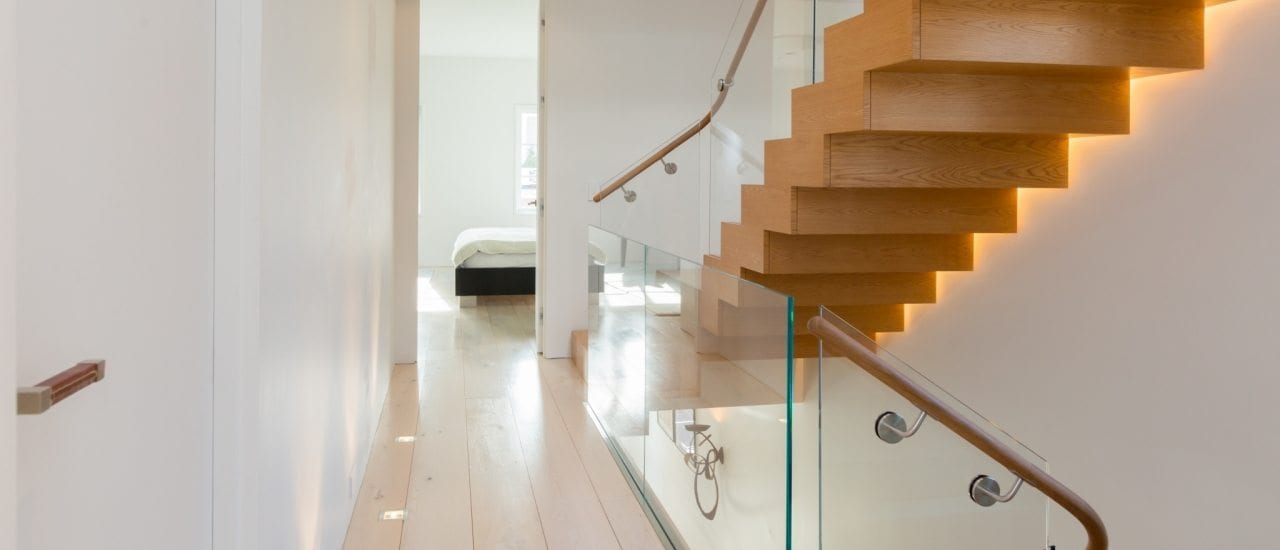 Wallpaper-Florals and Textures– Another year gone by and wallpaper is still neck and neck with paint. This year it's all about florals, soft and bold as well as textured prints such as marble.
Calming Hues– Did they ever really go out? Umm…I don't think so. With just one look I'm already quite peaceful. These wide planked floors in Whitewashed White Oak make the entire space come to life giving a connection to nature.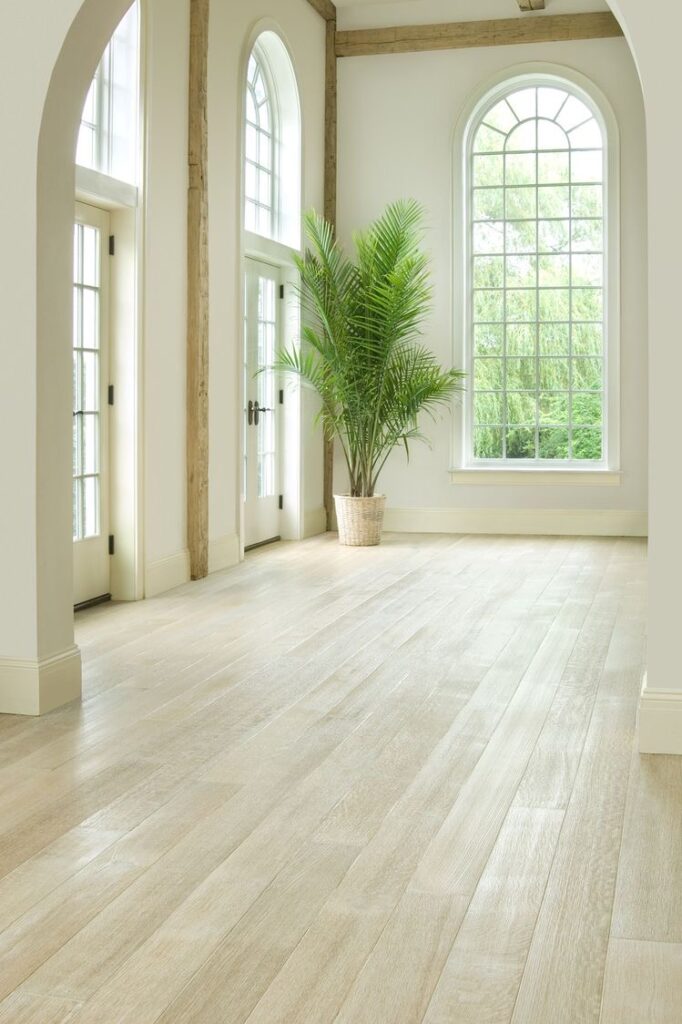 Earthy Tones– These are any colors that come from the earth. These are very easy to live with and again lend to a calm space.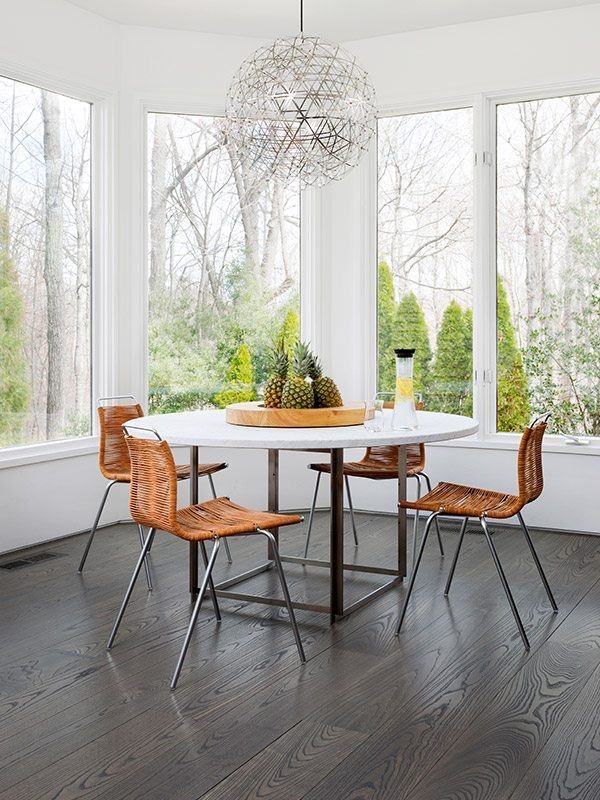 Organic & Handcrafted– These include natural textures such as rattan, cane, wicker, handcrafted artisan pieces and warm woods. Carlisle Wide Plank Floors are also handcrafted, one board at a time with an emphasis on artisan craftsmanship. No two floors or timbers are the same, giving a distinct and unique feel that welcomes you in.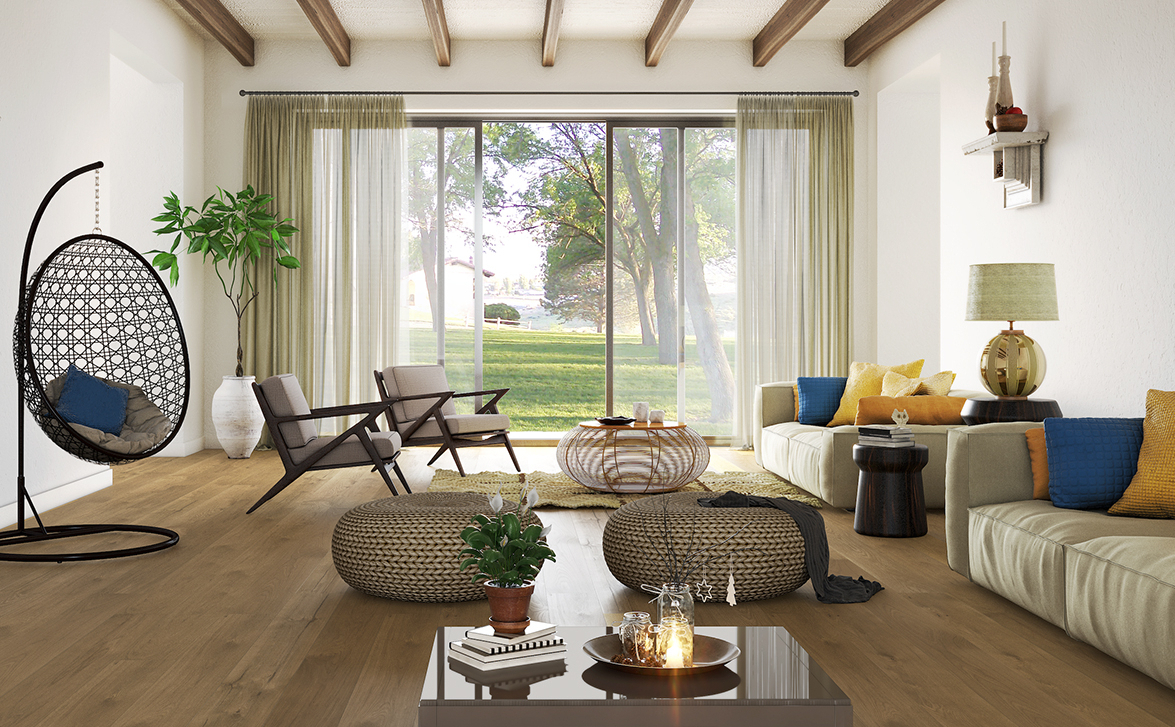 Scandinavian Neutrals– This trend has had a long run and for good reason, it's easy to live with and love. It lends a calming sensibility that I think we can all be on board with, especially now. You can see how wide plank flooring complements the natural elements.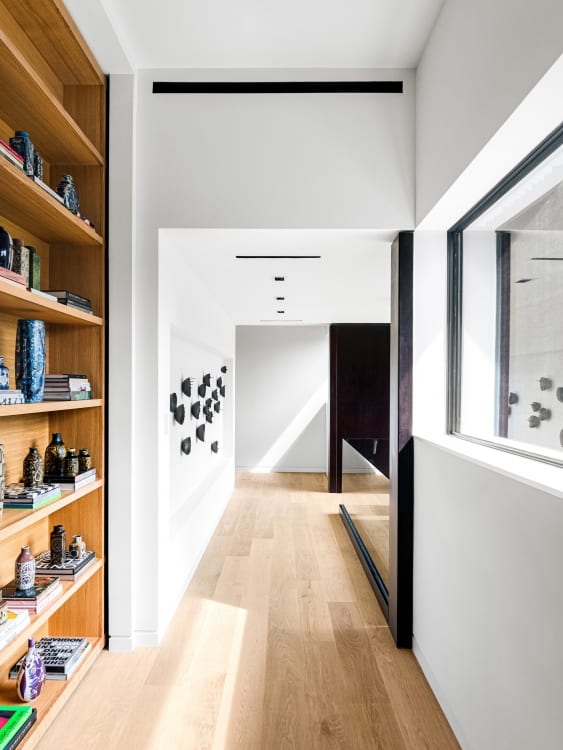 Playful Statements– Fun and uncomplicated pieces, walls and accessories are all the rage. It is an escape from the ordinary and always gives an authentic vibe. With this trend less is more.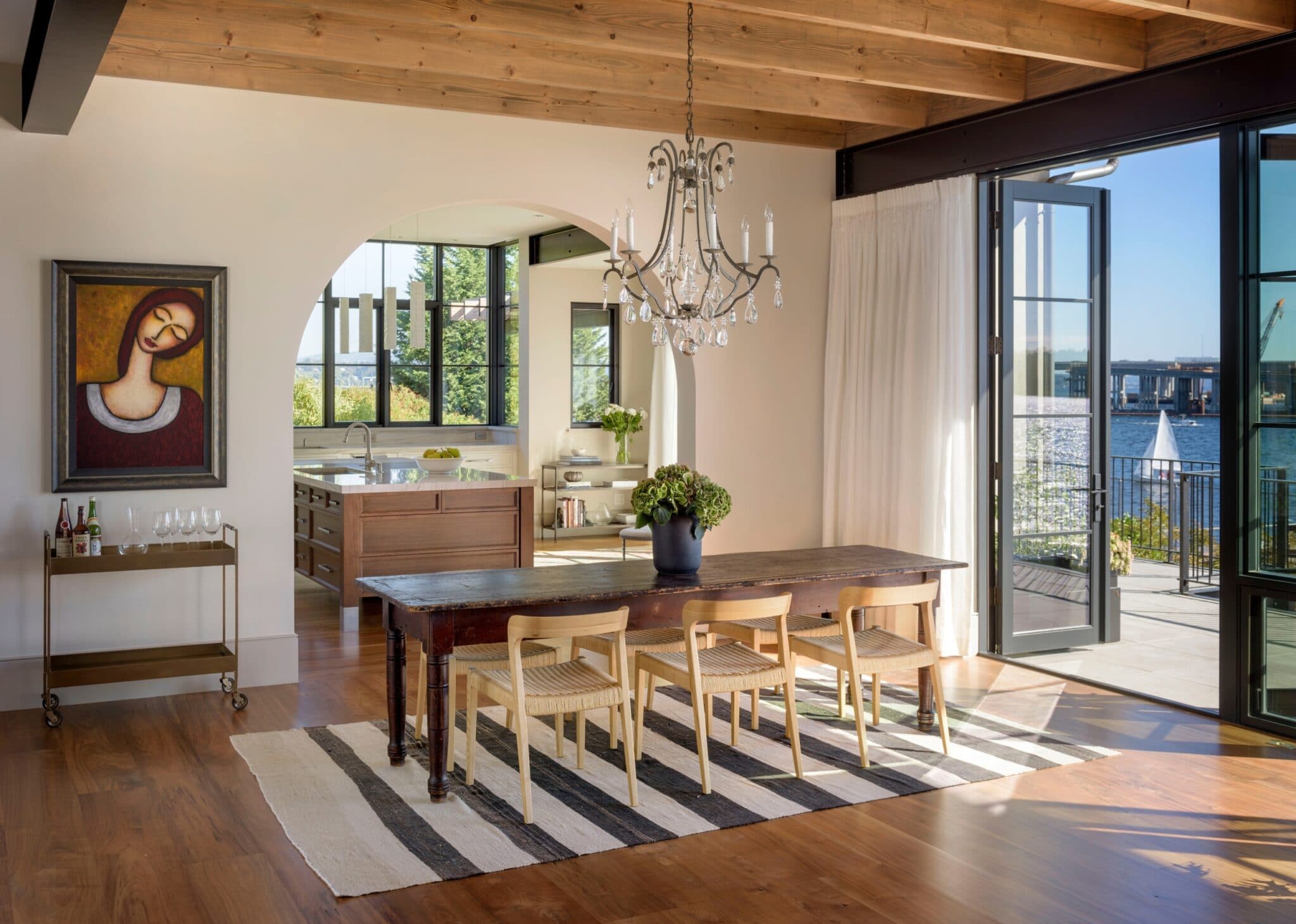 Natural Greens & Indoor Gardens– Bringing the outdoors in and seamlessly blending your natural greens into each space is big this year. Whether you have a green thumb or not there are plants suited for every gardener.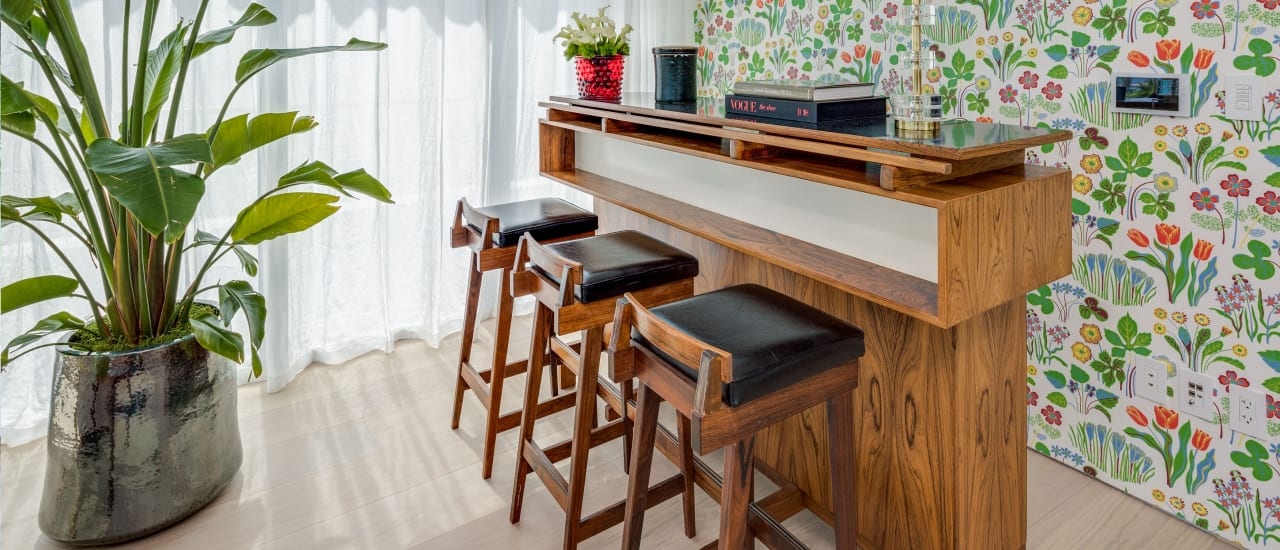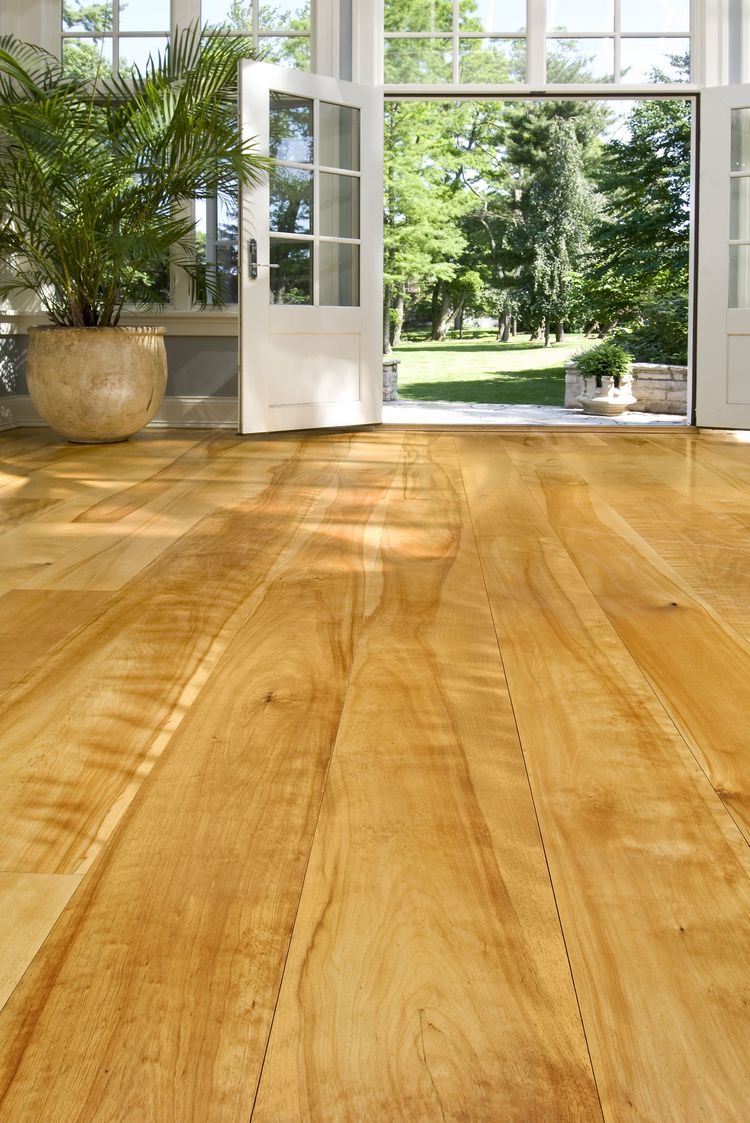 Curved Furniture– Although straight lined furniture is still on trend we are welcoming curves with enthusiasm. It's a rod to the past but also gives a nice balance to all the squared shapes we tend to lean towards. With this trend a few pieces go a long way.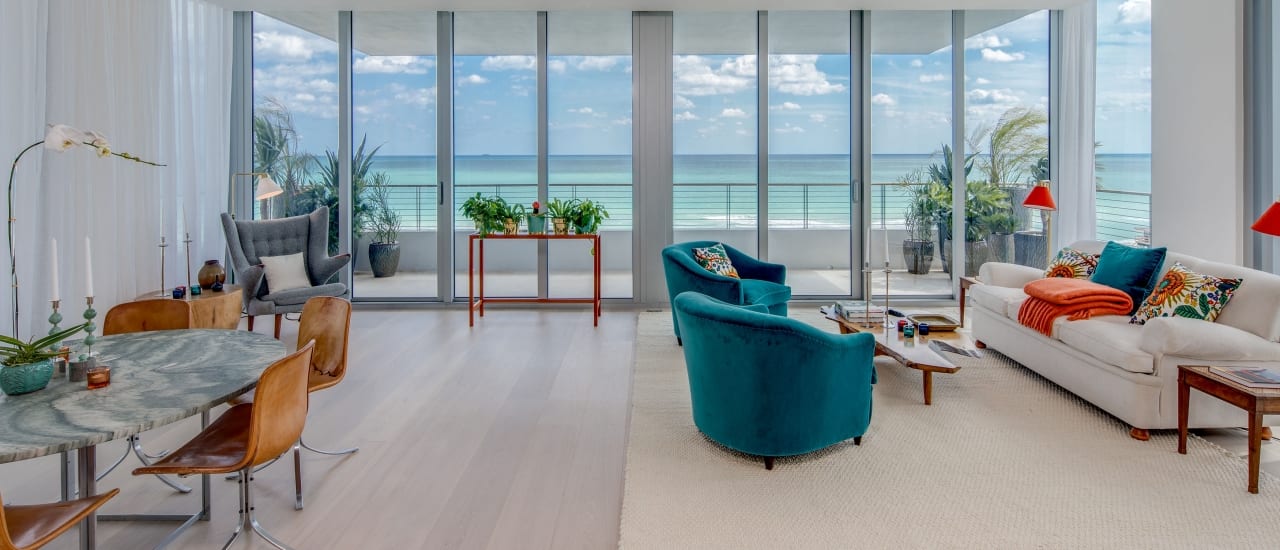 Emphasis on Outdoor Spaces– We've never used our outdoor spaces as much as we have this past year and for good reason. It's all about functionality and thinking outside the box.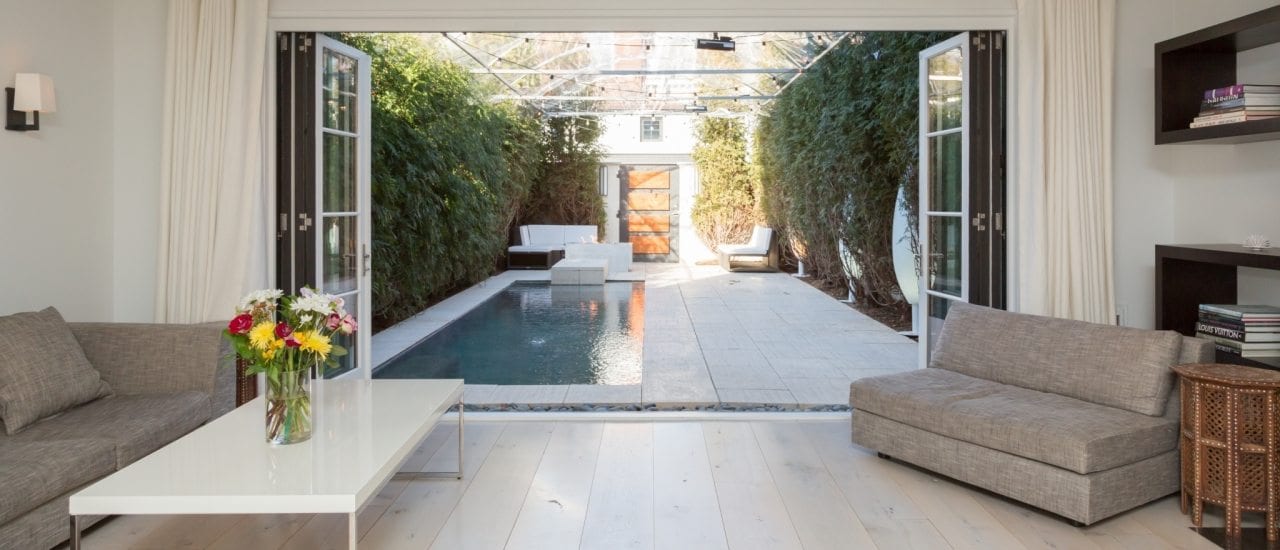 Natural Wood Kitchens– Dare I say that the white kitchen has had it's moment? Nah, I wouldn't go that far but I will say that wood is back, in a big way.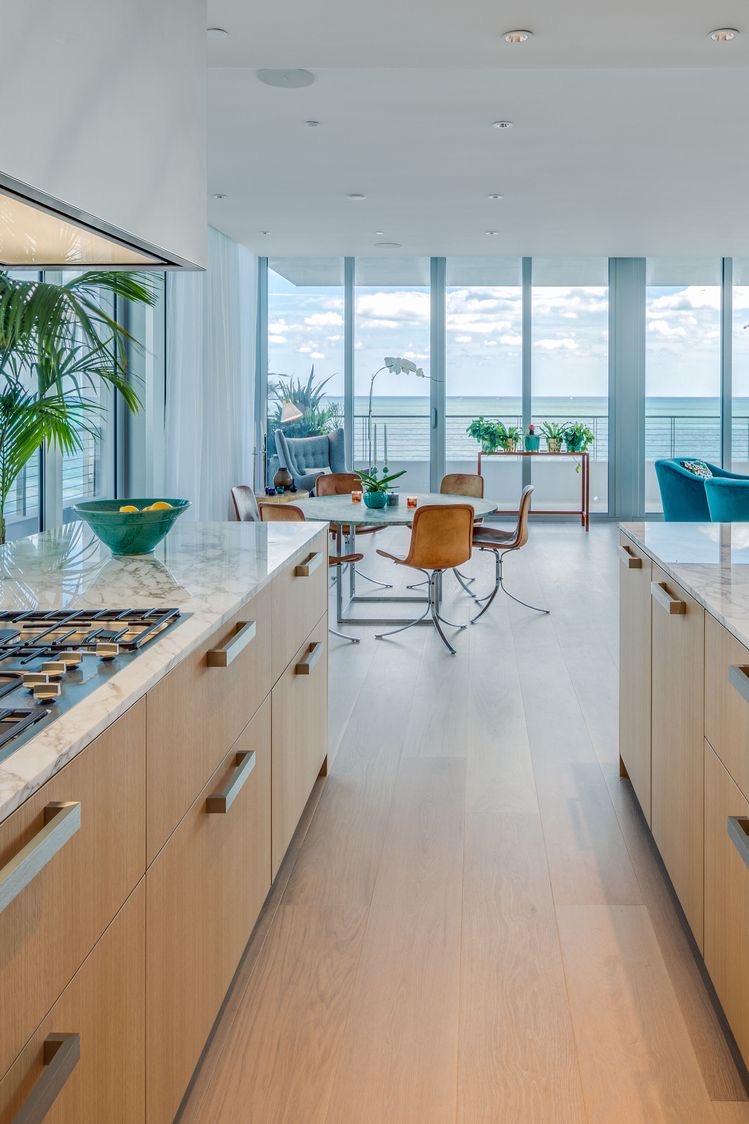 Multifunctional Spaces– Areas in our homes that can double for a variety of functions is key. We say goodbye to spaces that don't serve a purpose and hello to rooms that can double as an office, dining room, studio, etc.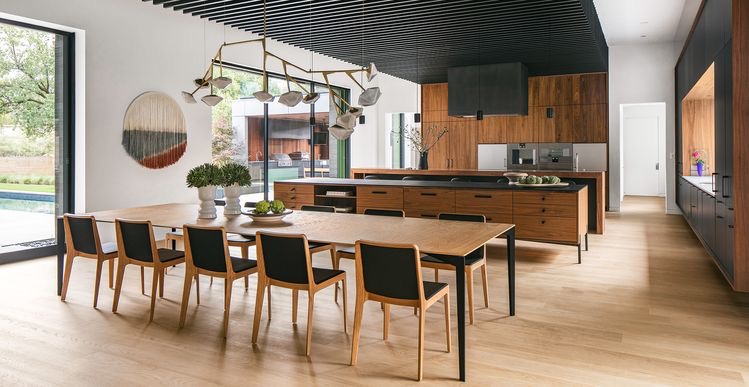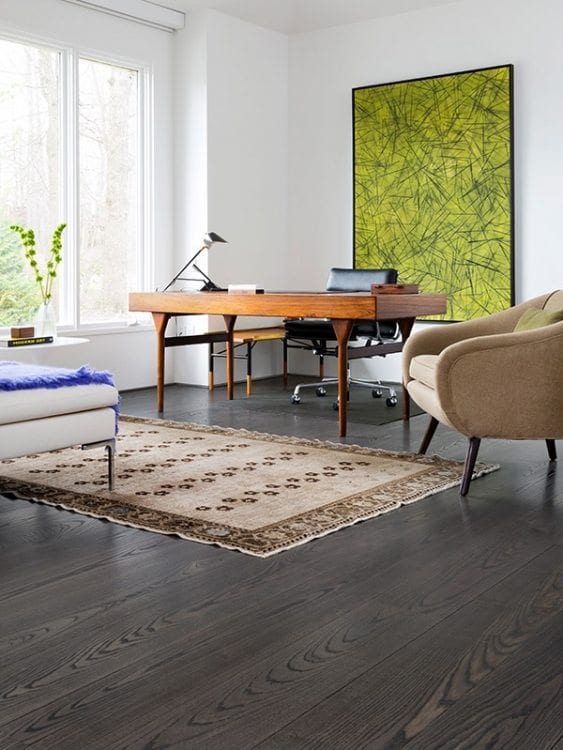 Modern Grandy Chic– Yes, it's a thing and I have to say if it looks anything like this image below, sign me up. Having more time at home this year means more time to get creative and save in the process.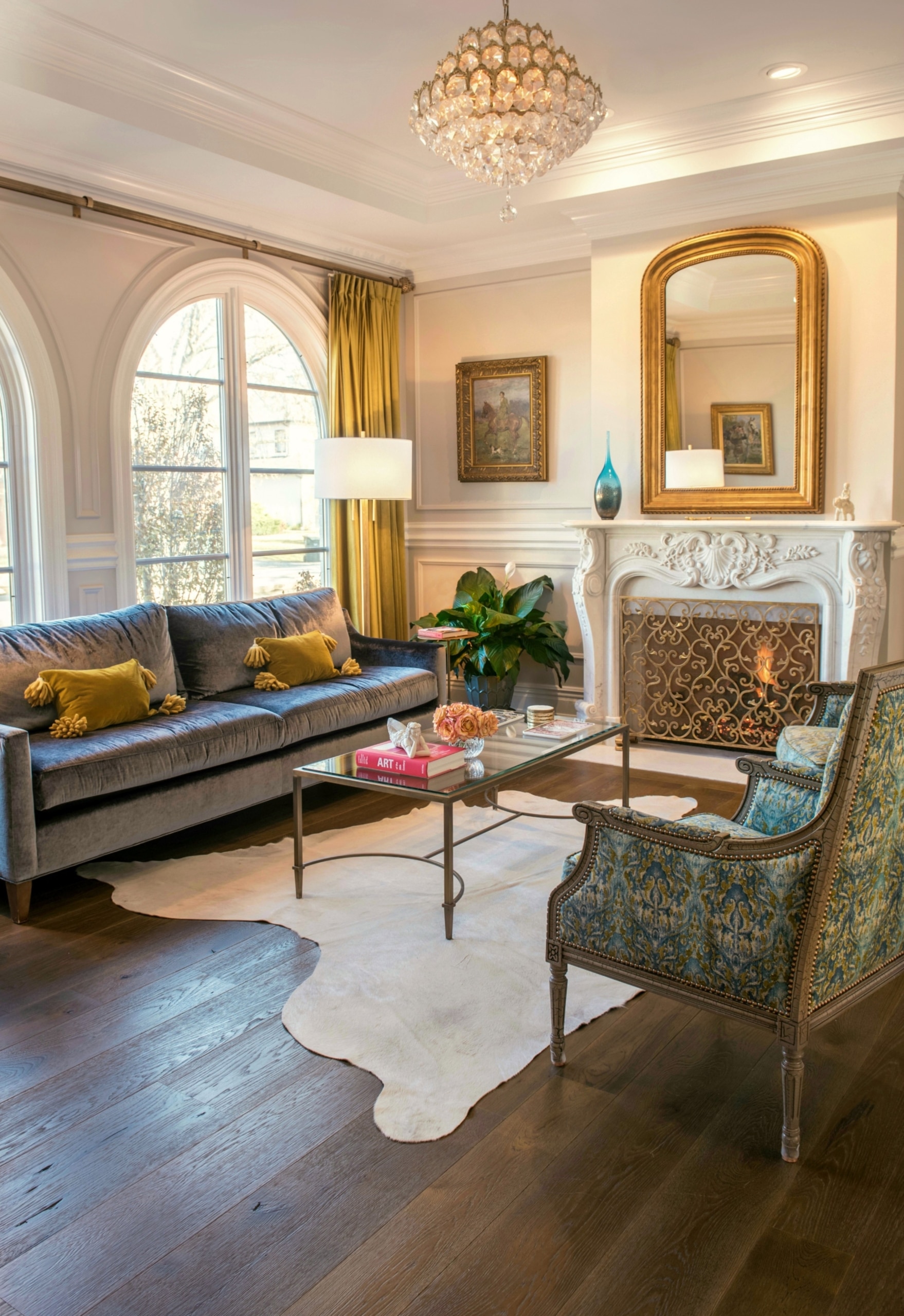 See more beautiful wide plank floors at www.wideplankflooring.com.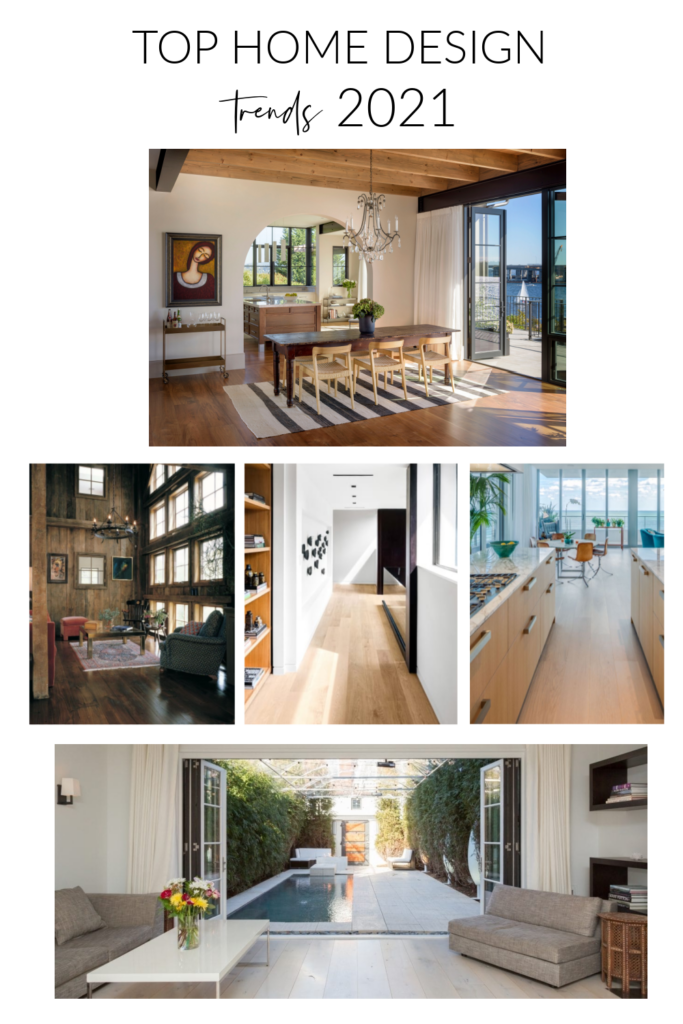 This is a sponsored post, compensation was given in exchange for this content.
Have a happy day friends!