DIY Cane Vase + Mantle Restyling
Do you like easy DIY's? Well then, look no further. Do I have a cool, easy and fun one for you. Spring is around the corner and after that summer. The best part of both seasons are fresh flowers and greenery. What better way to display them than in this classic cane vase.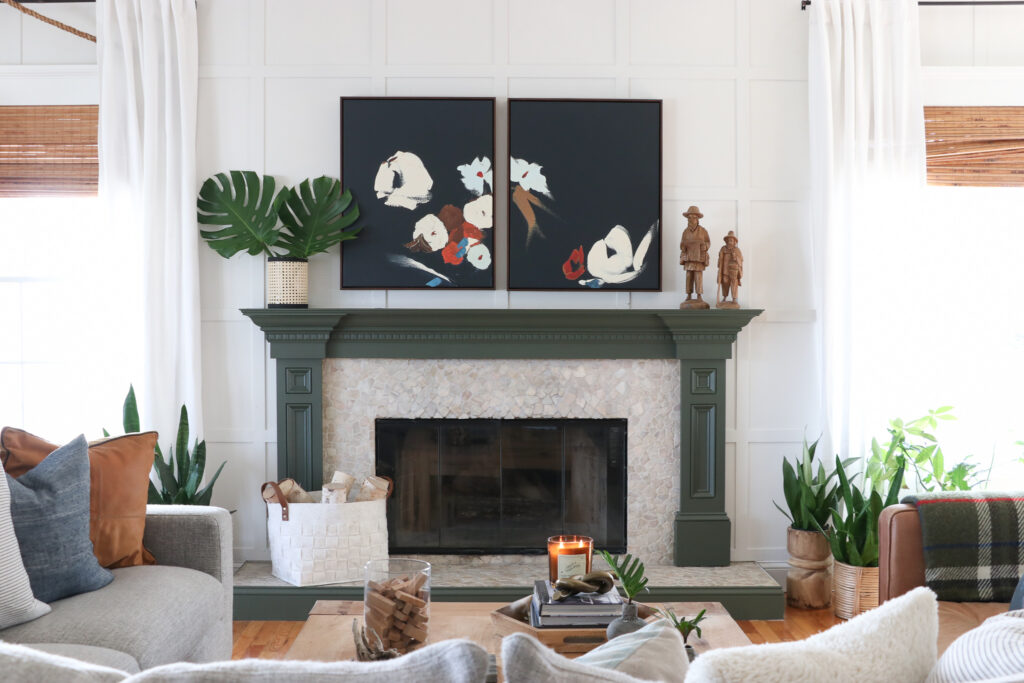 I had a ton of left over from my cane console, so my wheels turned. What can I make with this? I thought. I wanted something that would be easy and make a big impact.
What I like best is you can't find something like this everywhere. So this is what I did. I bought glass cylinder vases, you can check Target or Ikea. With the left over cane I measured, cut and hot glued it to the side. FYI, the cane will shed so it might get messy. I took birch veneer and painted it with black chalk craft paint. It gives a matte finish, which compliments the cane texture. Then measured and glued to the top. Start and stop all seams at one point so you can face the back.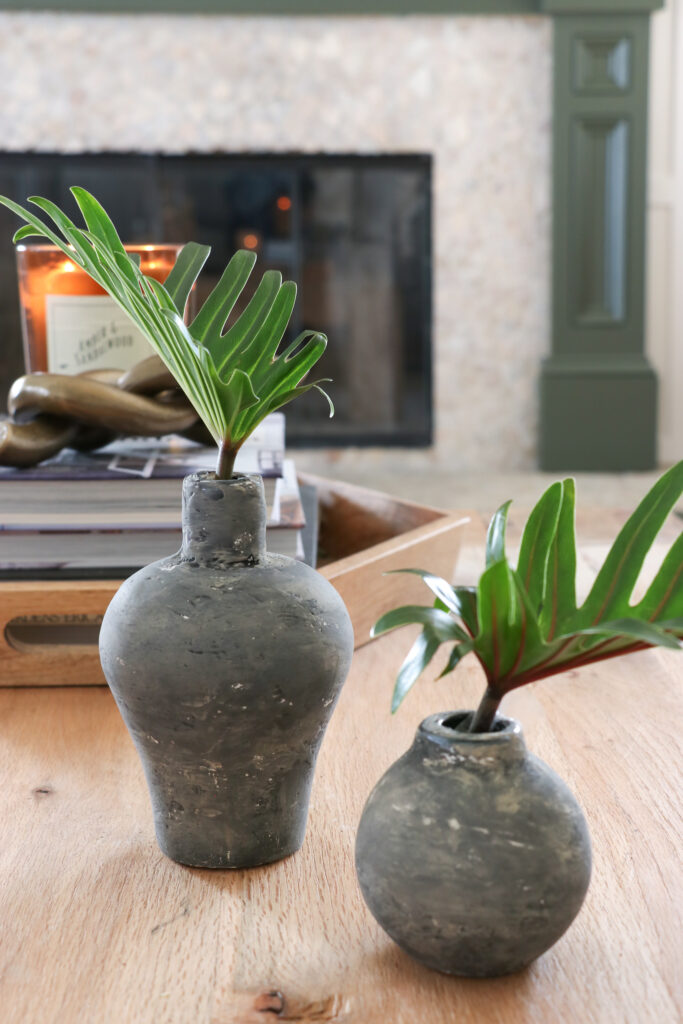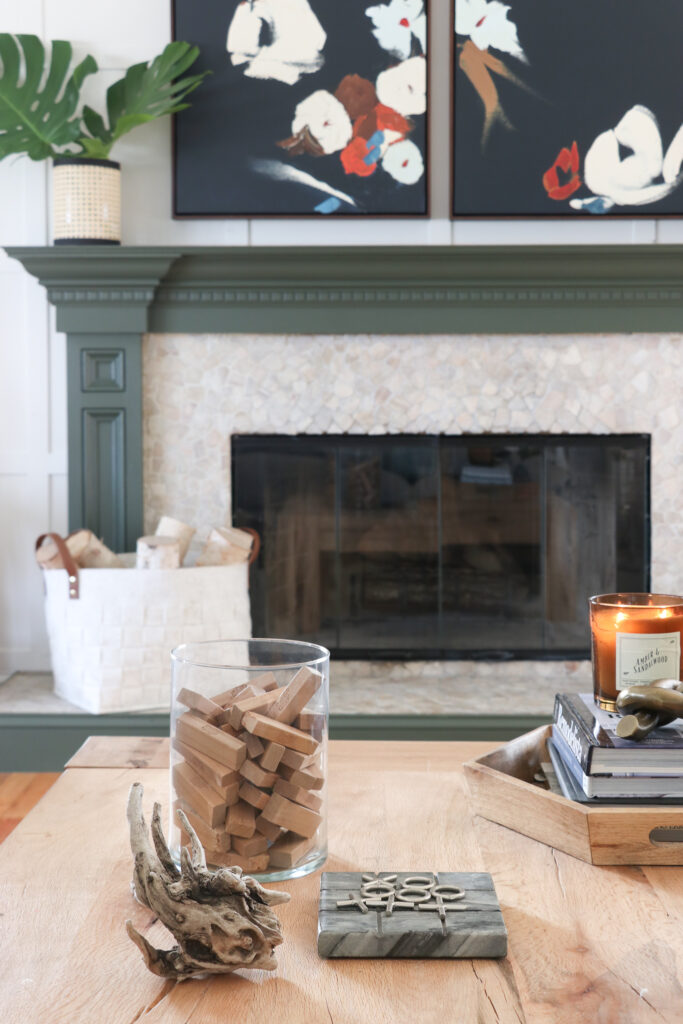 There is a HOW TO video over on Instagram.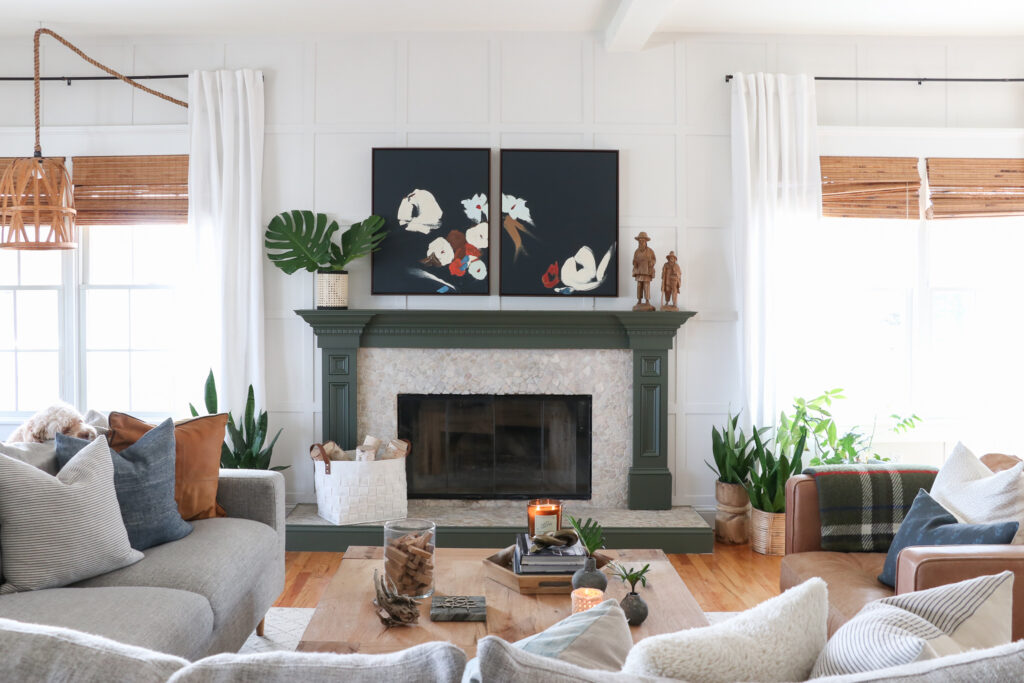 The art is from Minted; Abstract Botanical 1 and Abstract Botanical 2 . The white curtains are from West Elm, sofa is Interior Define and the leather chair is Article.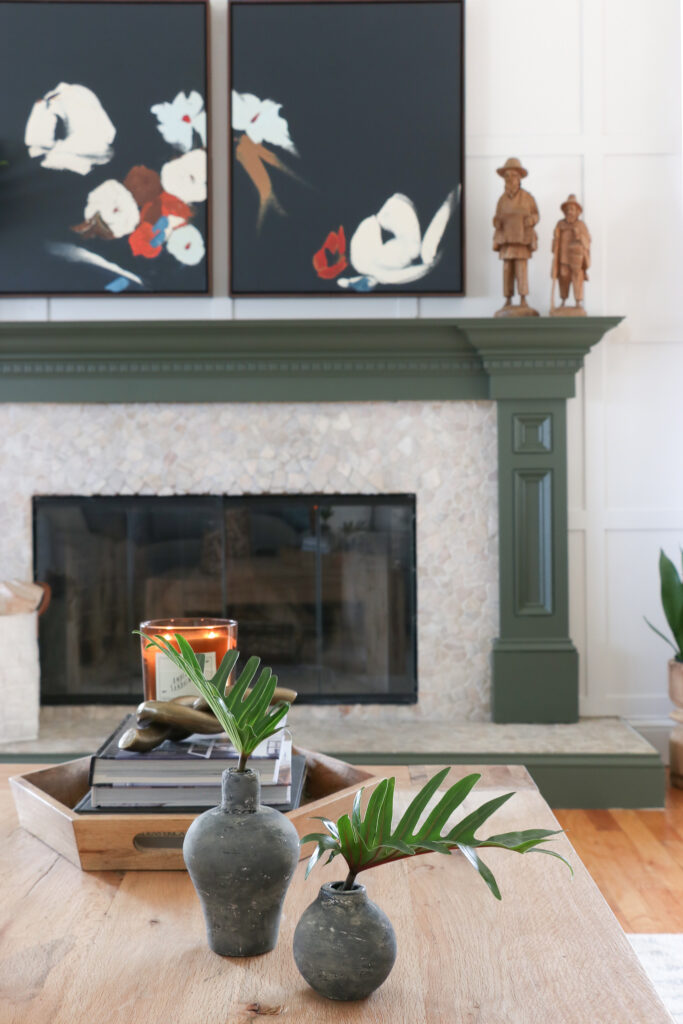 There's another HOW TO video on this vase makeover using joint compound.
The mantle color, I've received a lot of questions. It's actually a mix. Predominately Forest Floor by Benjamin Moore, then I added 10% of Rock Bottom by Sherwin-Williams.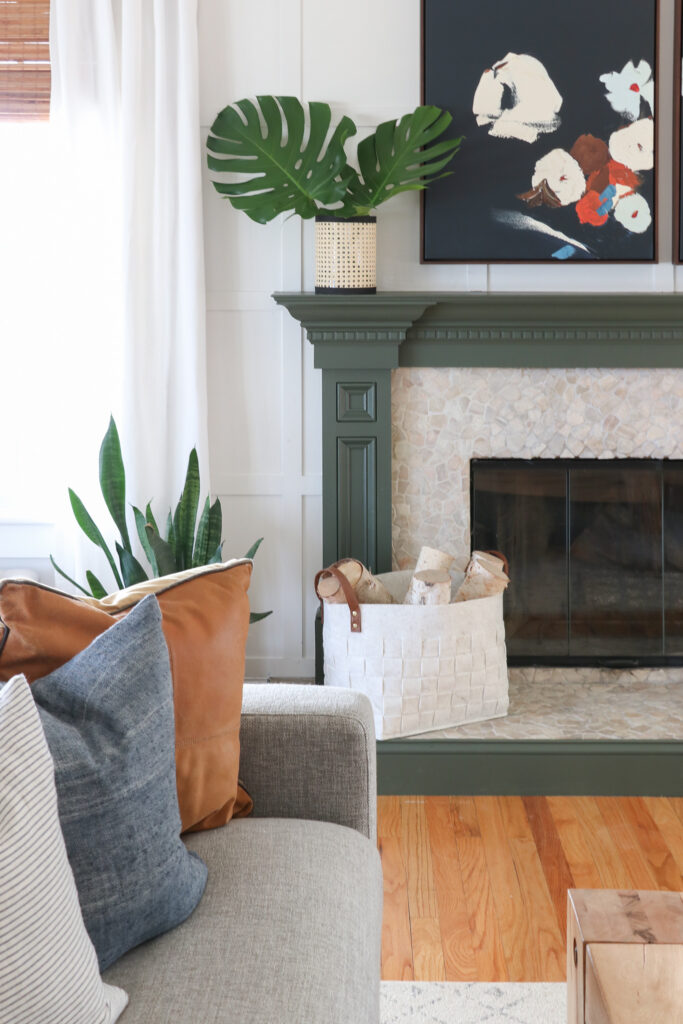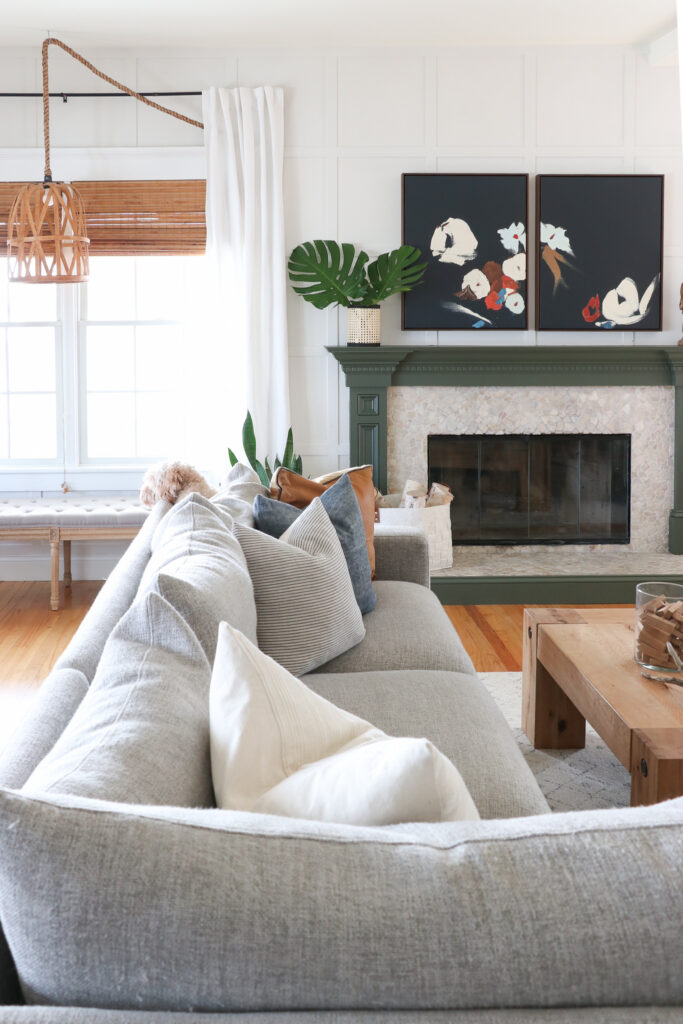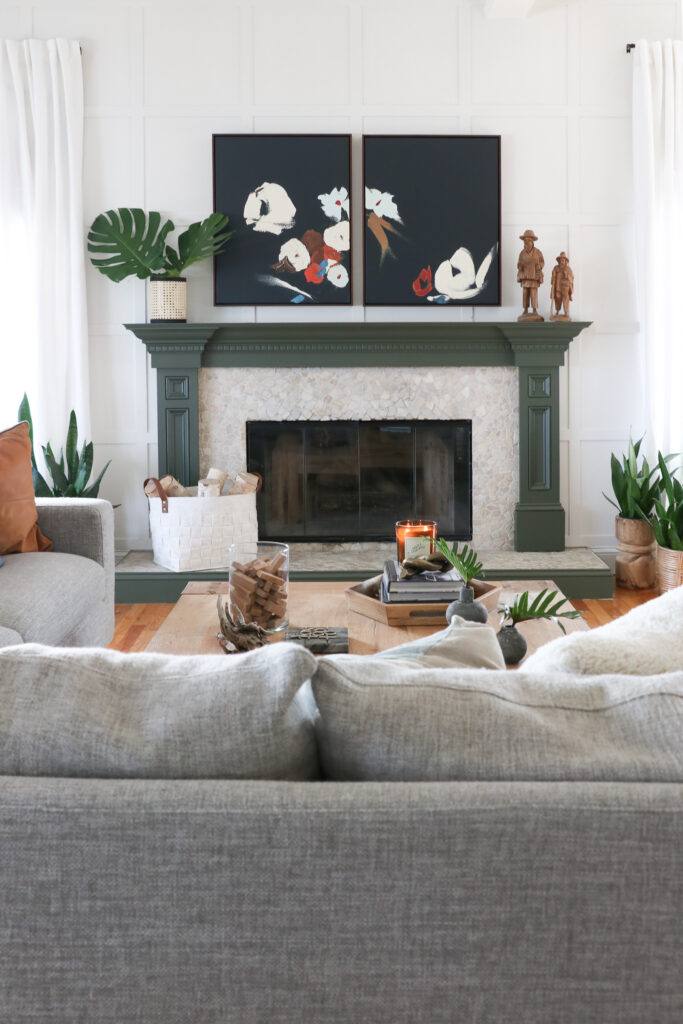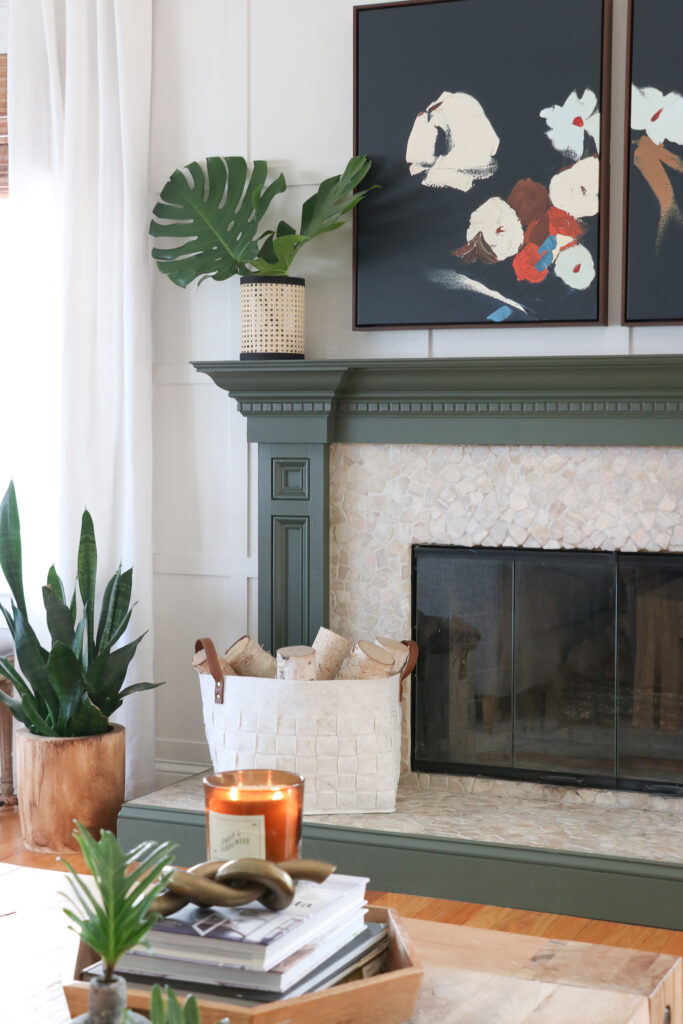 Let me know if you have any questions.
Have a happy day friends!