Cozy Fall Porch by Candlelight
The best part of fall are the twilight hours on my front porch. Where the warm, golden hues merge over the water creating moments of wholeness unlike any other season. Today I'm sharing my favorite candlelight space along with a few friends. Thank you to Kristen from Ella Claire for hosting our last fall post.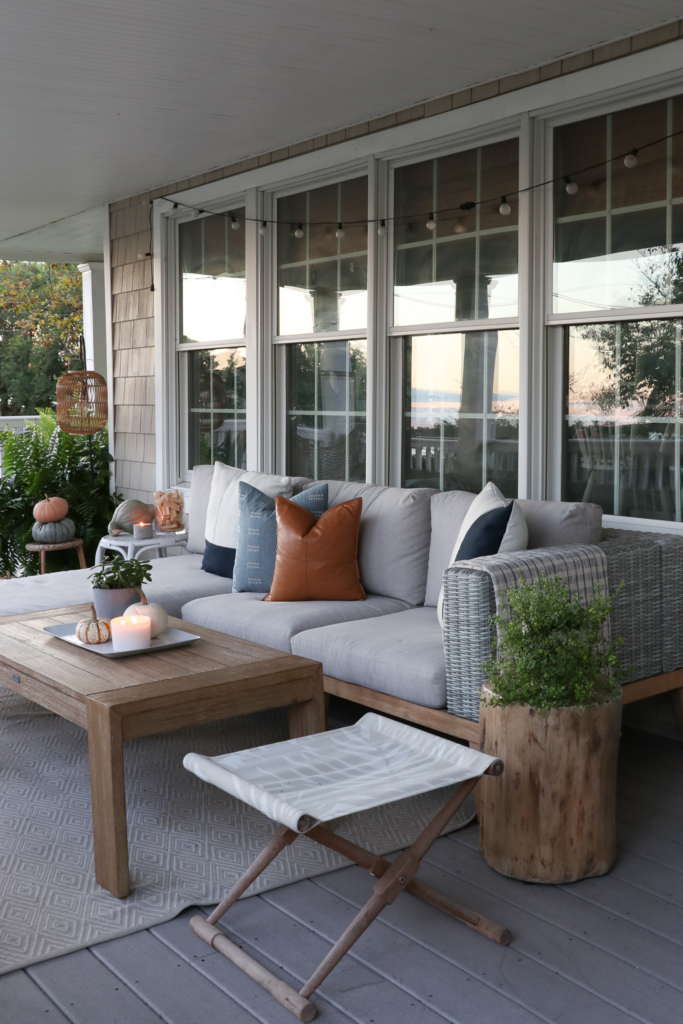 If you sit quietly and close your eyes you can hear the birds harmony as each sound blends into another, creating it's own unique chorus. The ocean can be heard from across the dunes and bay. It carries with it a sleep sound you want to tuck away in your memory. It's a peaceful place. A place I go to take a few deep breathes from life's pressures, to remind myself of all my blessings and maybe have a cocktail or two.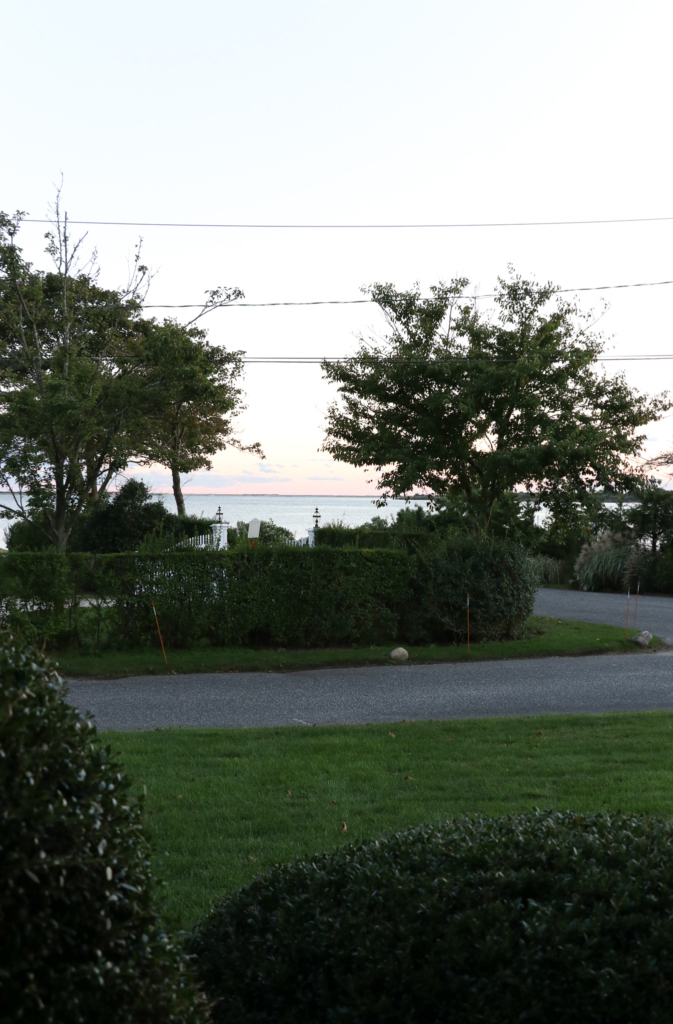 That's what home should be, right?! We know not every room offers us that kind of renewal and clarity, especially when we have families. But hopefully there are a few rooms that we can sit back and glance around at all the things that make it home and feel darn lucky.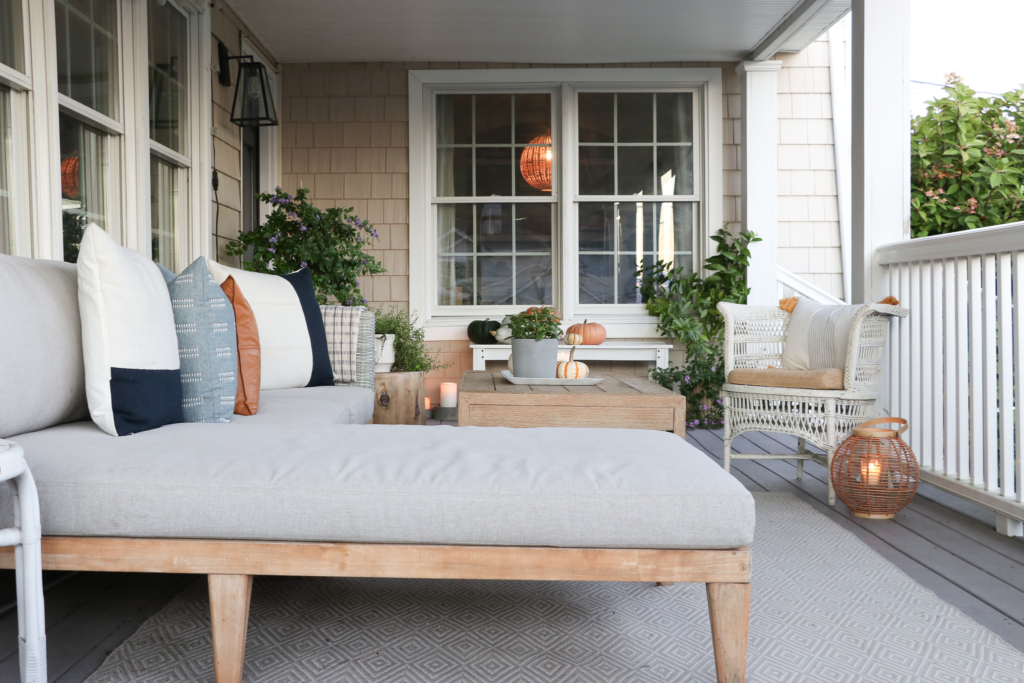 That's what this porch does for me. It's one of the things that sold me on the house. Jack was 1 and Shane 6 when we moved in. Every time I brought them out here they ran down the stairs to play. They never sat, which means I didn't either.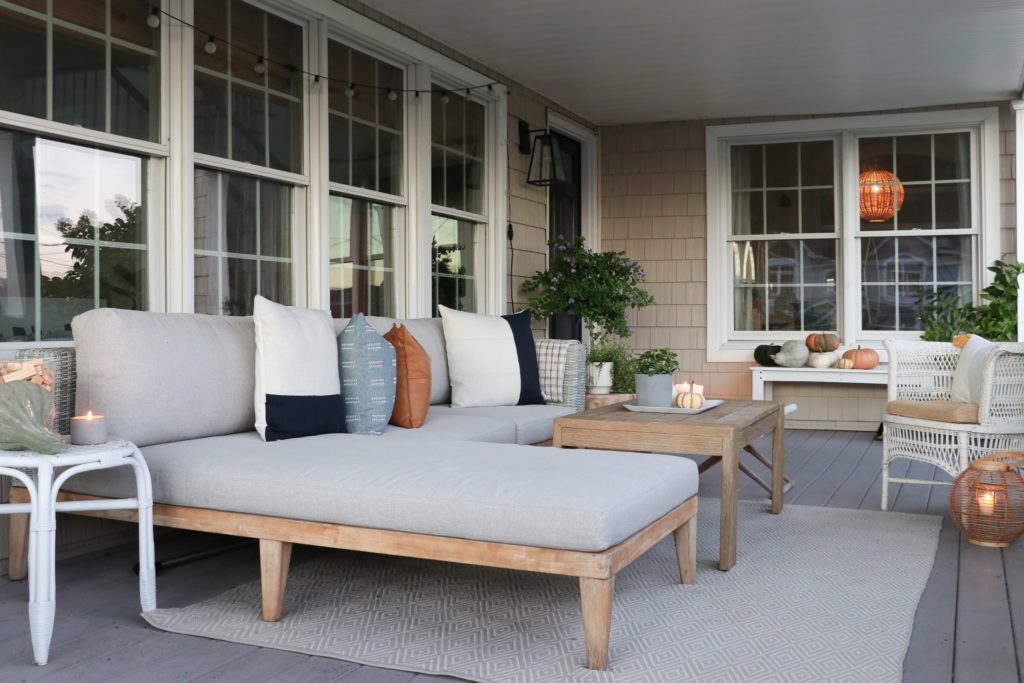 So when I got them settled in for the night I would come out here with my tea or wine and light a few candles. I'd remember what my dad said countless times. "They won't be little forever, so all the sleepless nights, tired days, messy rooms and patience worn thin won't be forever. One day you'll be old like me and you'll miss those days," he'd say.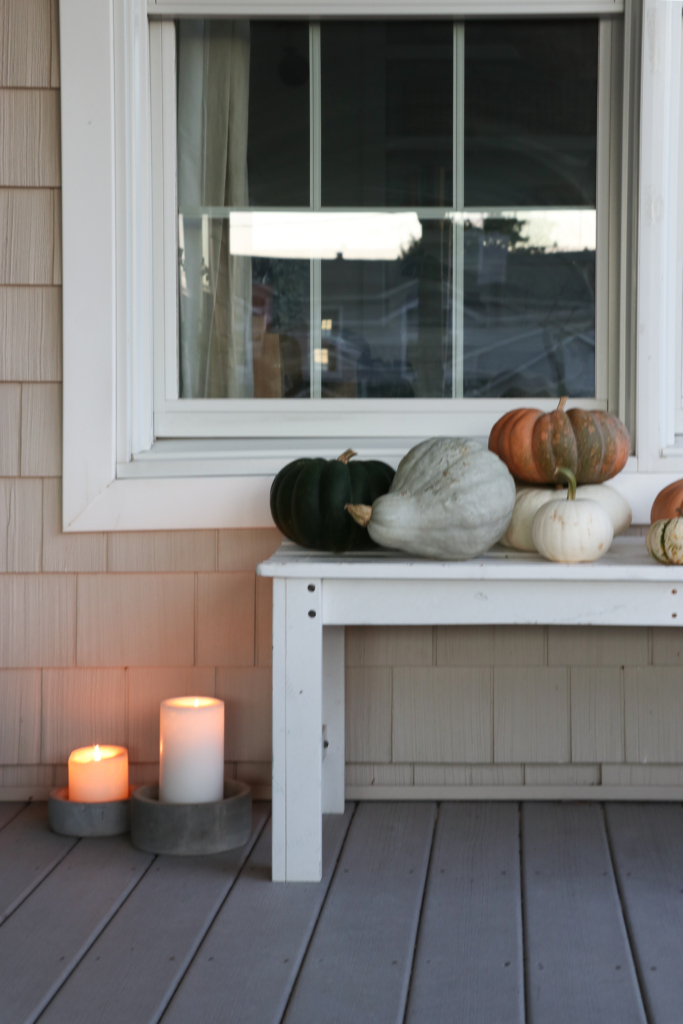 Over and over again his words have replayed in my mind as each year passed. And he was right, I already miss it.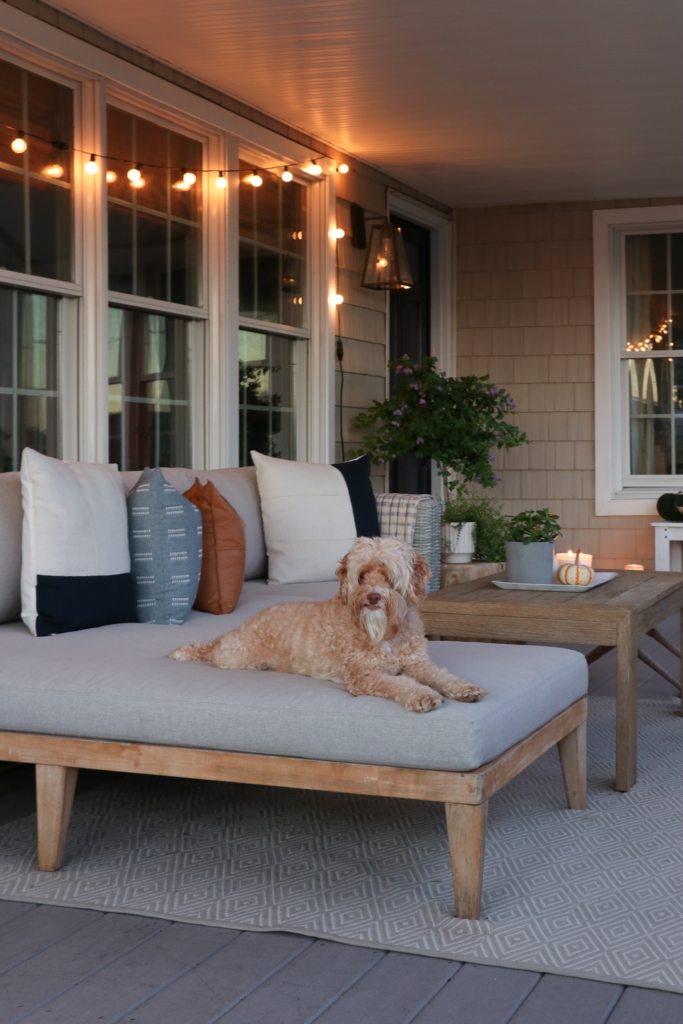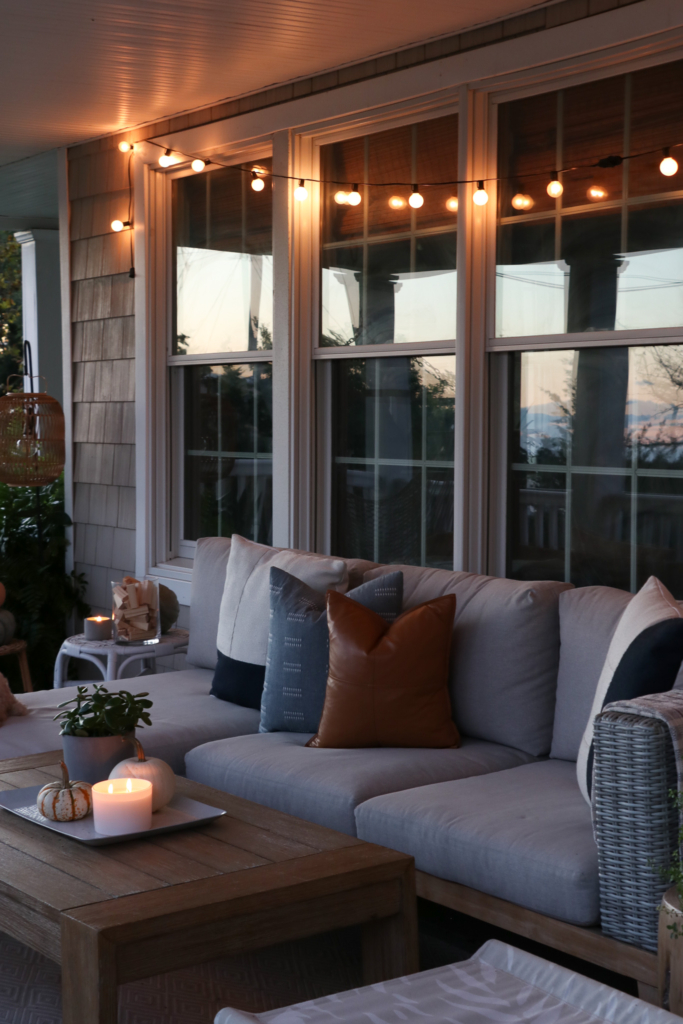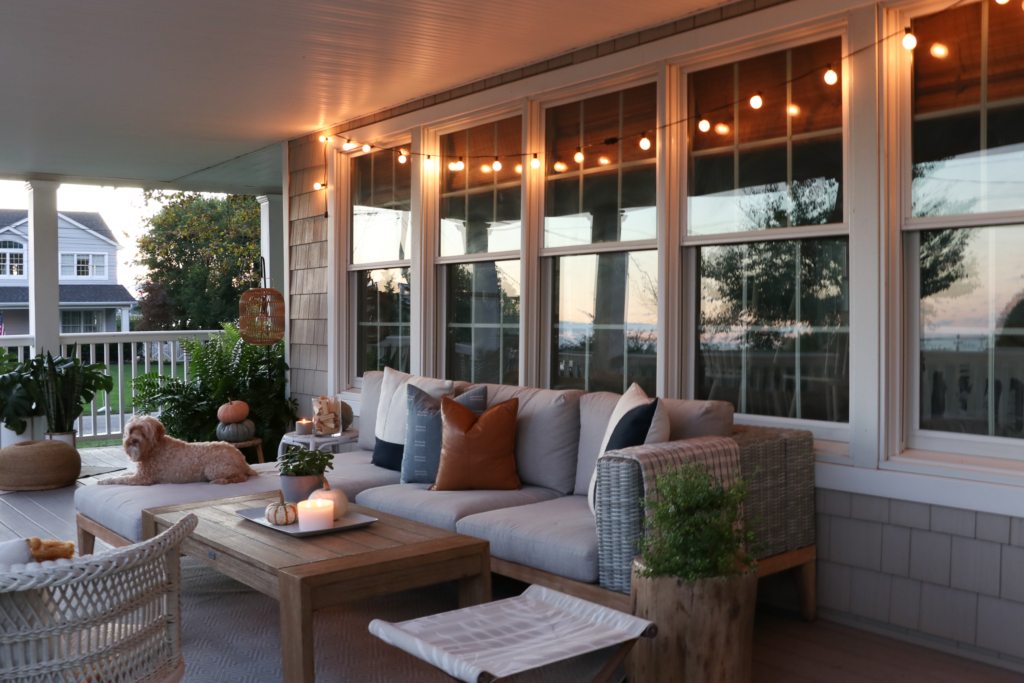 You can see the water in the reflection of the windows, which makes the sunset even more captivating.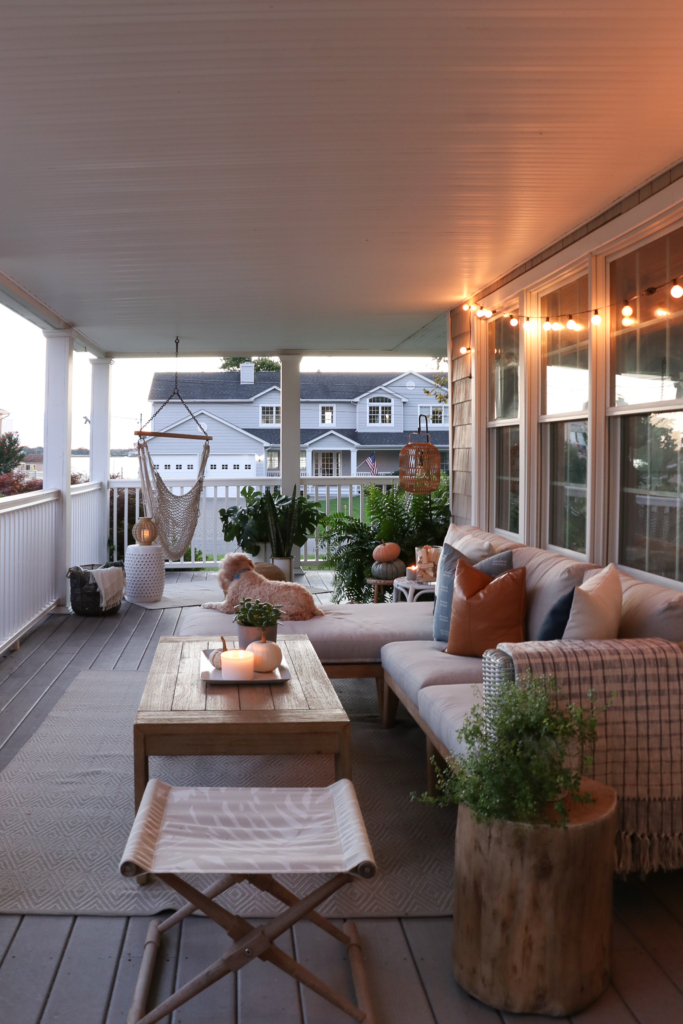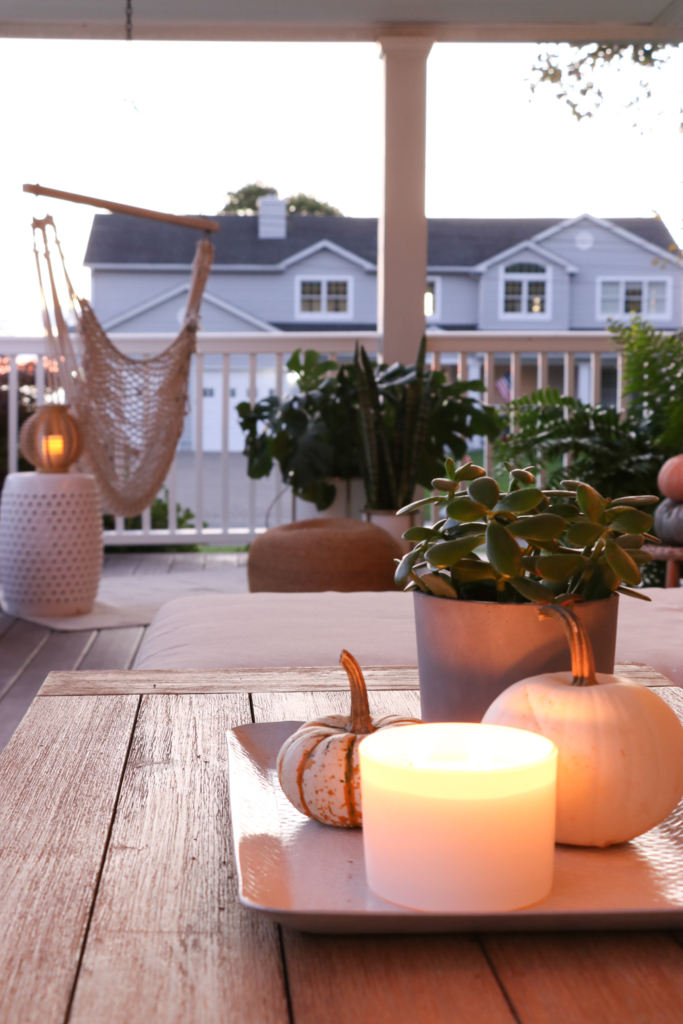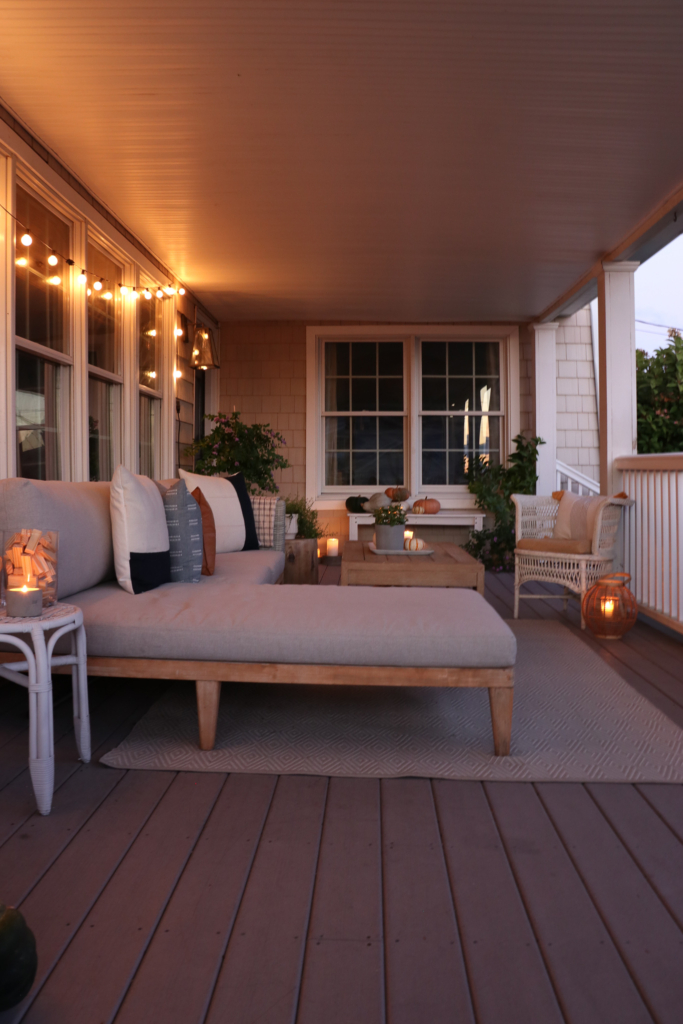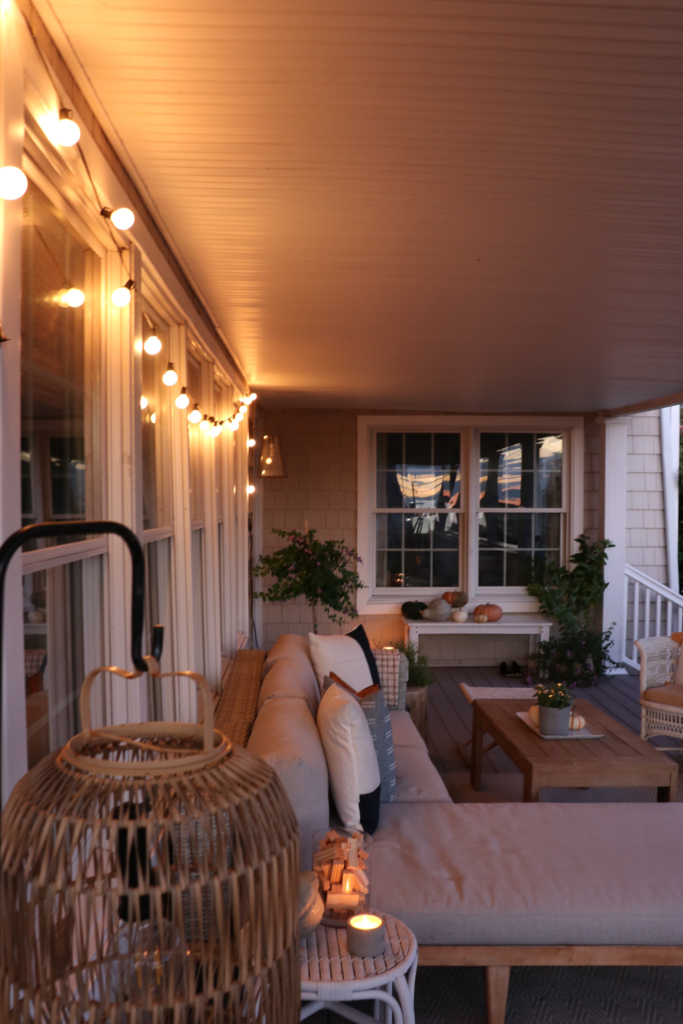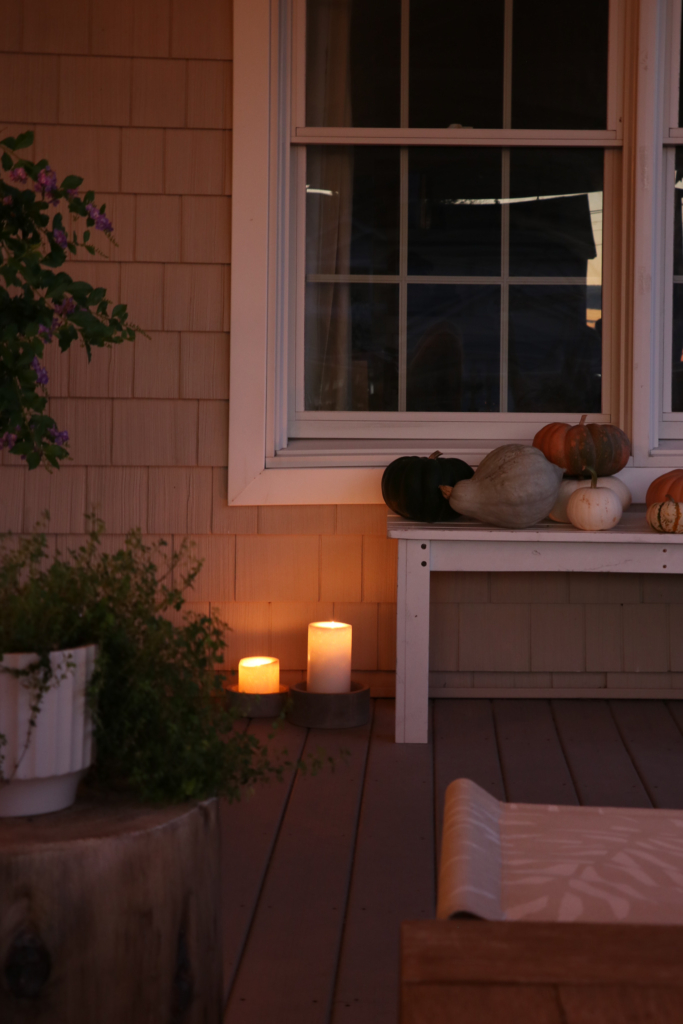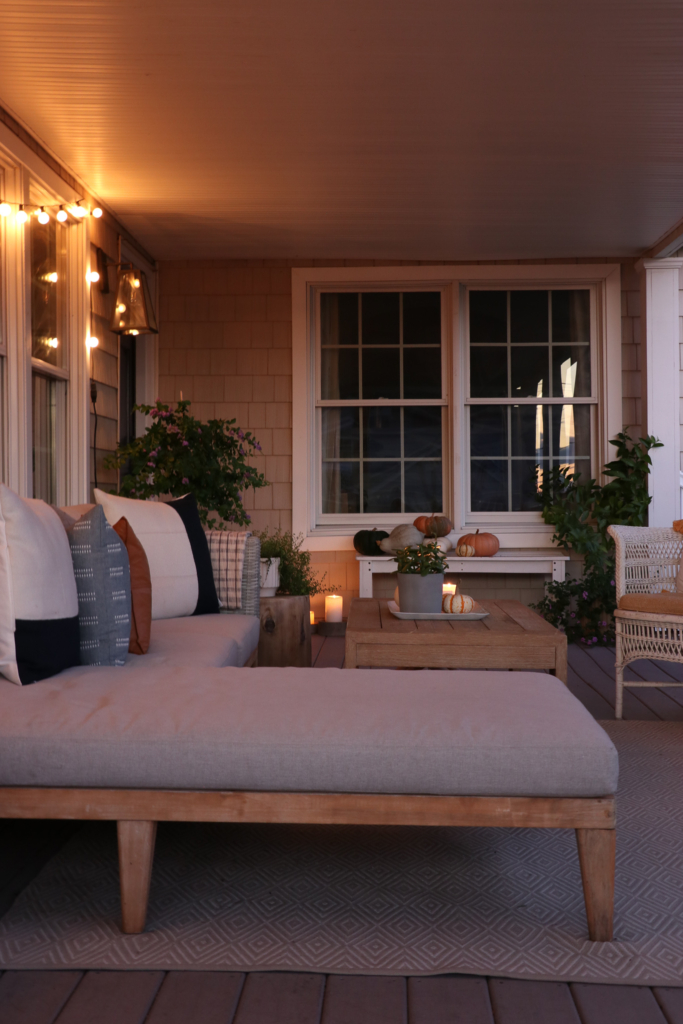 Be sure to follow the candlelight tours below, they are incredible!
Ella Claire & Co. | Craftberry Bush | Inspired by Charm | French Country Cottage
Zevy Joy | Handmade Farmhouse | Azure Farm | City Farmhouse
Have a happy day friends!