Master Bedroom Sofa + Who's Happy About It
  Hi friends! A few weeks back I headed into NYC for the Grand Opening of Cost Plus World Market. I met up with my friend Danielle, who works in the city and we caught a cab to the Chelsea event. It was so much fun! We had a chance to preview this location, all of the fabulous items they had there & to mingle. The thing I loved about this store is that you can take smaller items home with you but the larger items you just simply ordered on a touch screen & it was shipped right to you, so convenient!
The store is beautiful! As you can see by some of my photos, it was such a treat to walk through and to see & touch everything, especially the rugs…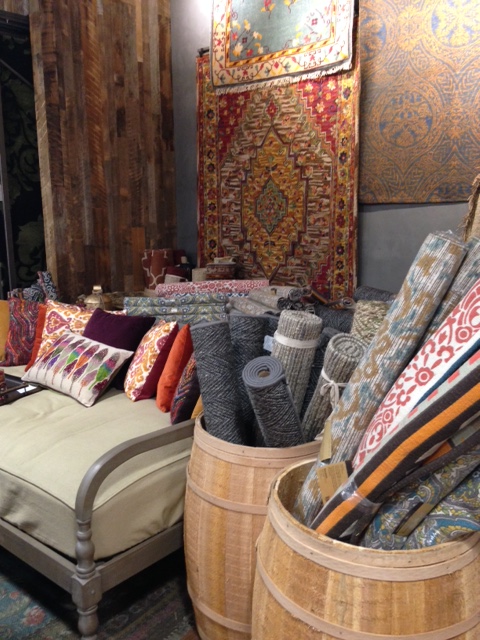 I wanted to take home one of everything! I honestly was so torn about what to buy, I am a chair nut, so of course my instinct is to go straight for those but I had to remind myself I don't need anymore:)!
After thinking long & hard about what we "really" needed, I began to think about my husband & what he has been asking me for over & over again for the last 4 years. Can you guess it? A couch in our master bedroom, he had been pleading his case for such a long time & I felt like it was about time to give this good guy a place to watch his tv at night.
And this is one I fell head over heals with, the Kendall Sofa in Fog.
  You can find the velvet pillows HERE.
It actually fits perfectly at the end of the bed, it's just a few inches shorter than my bed width, I know it's hard to tell that by the picture. My husband tells me multiple times per day how much he LOVES this sofa & how happy he is to have a place for him, finally, cute huh!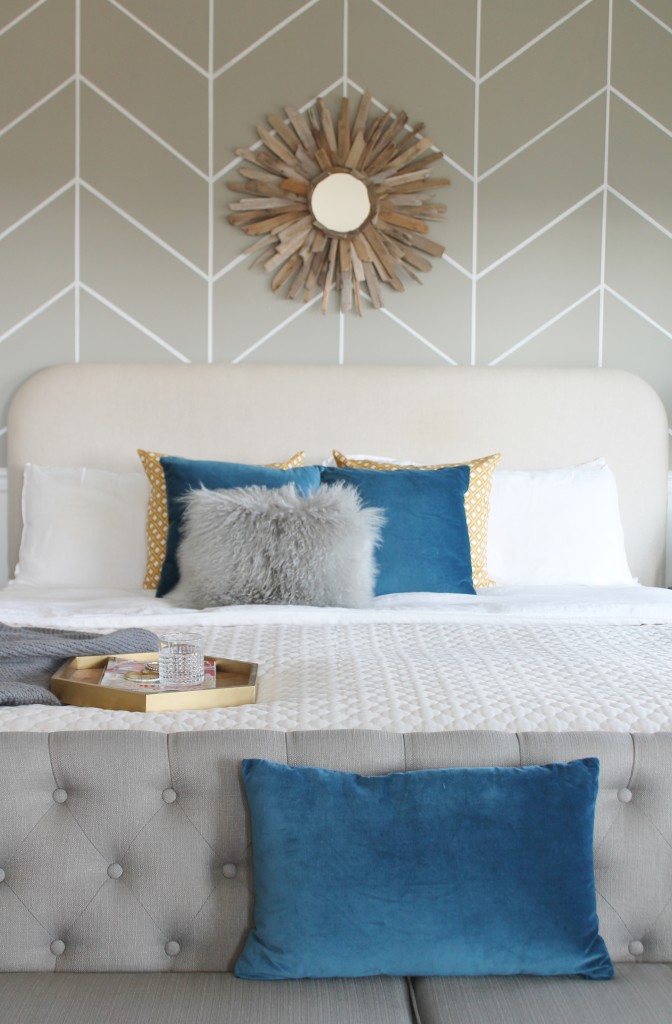 {This is a sponsored post by Cost Plus World Market, I have been given
product for this post, all opinions are my own.}
Enjoy the rest of your week,