Our New Modern Sofa Bed Reveal+ Updates In The Playroom
We finally got a sofa bed and now we have a place for guests!!  Function is always a priority, so when I find pieces that are practical, comfortable and pretty, it's a win, win! Our 4th bedroom is actually our playroom/game-room and thanks to this amazing sofa it can now double as a guest room! Before it was either the couch or the boys bunk beds. You can see why I am excited, right?!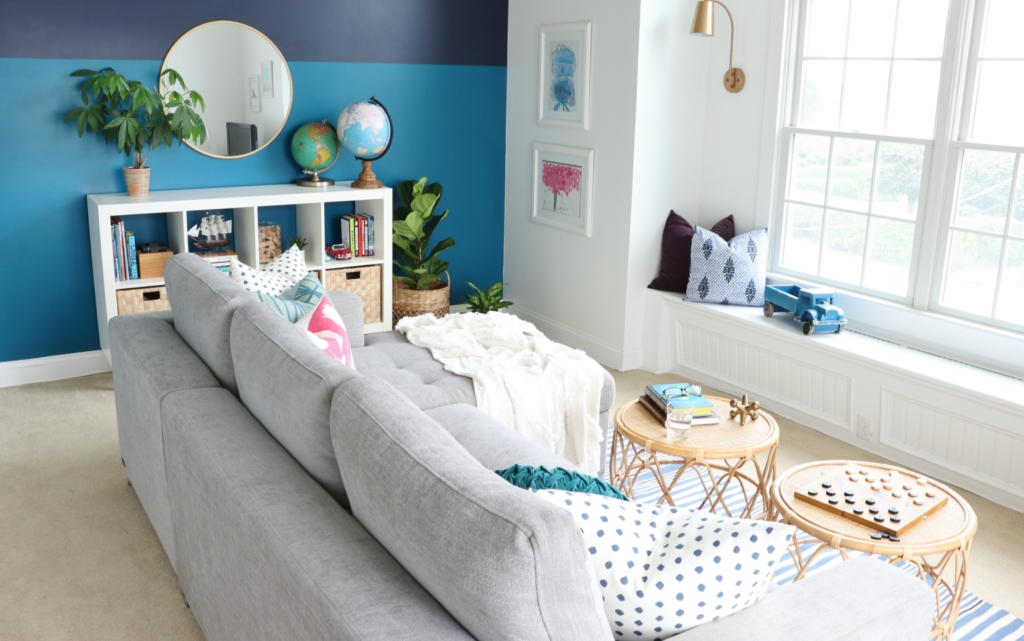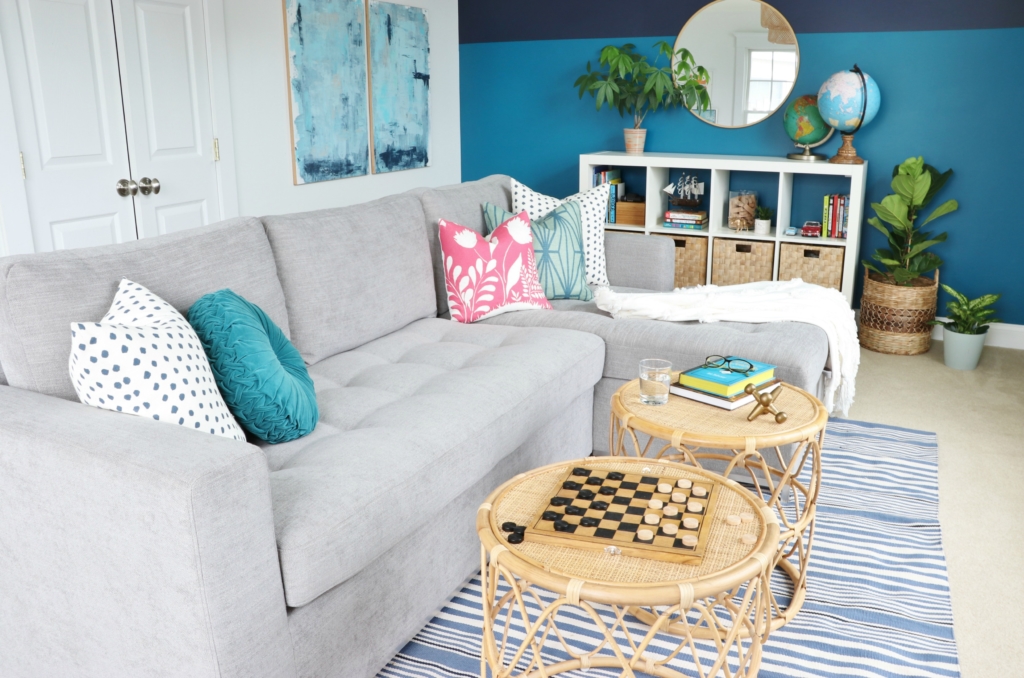 After searching the market for a sofa bed that felt sleek, modern and comfortable I finally found the Soma in Dawn Gray from Article. I did a lot of research before hand and read a lot of reviews. This seemed like the best choice, plus it could fit through the doorway, which is always a plus. When it arrived I was a little nervous if they could get it up my tricky staircase and through the door but they did, phew!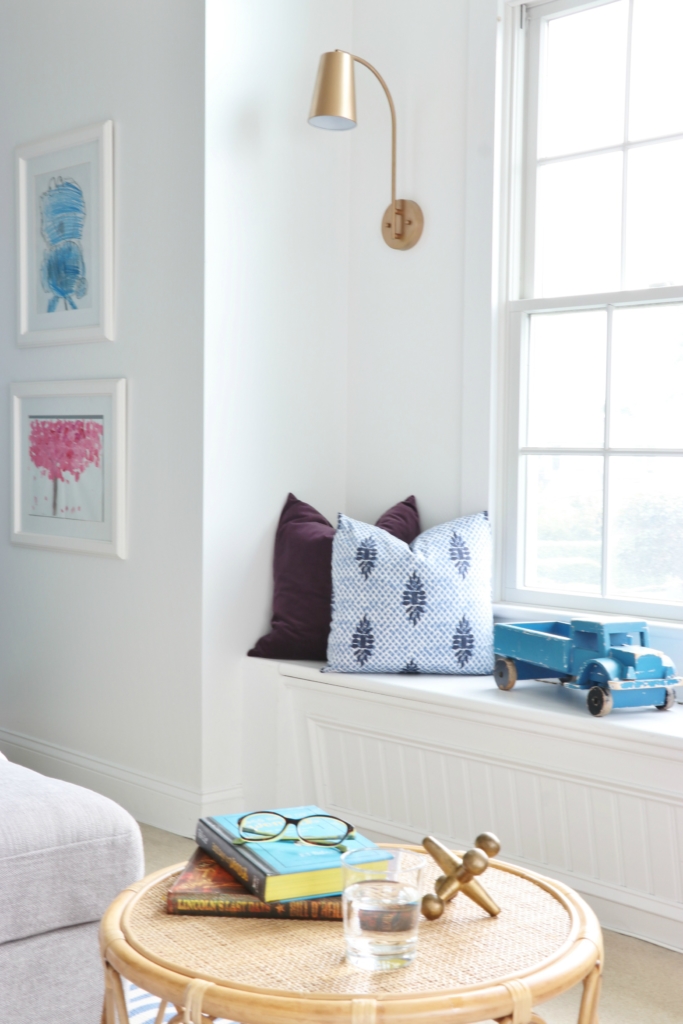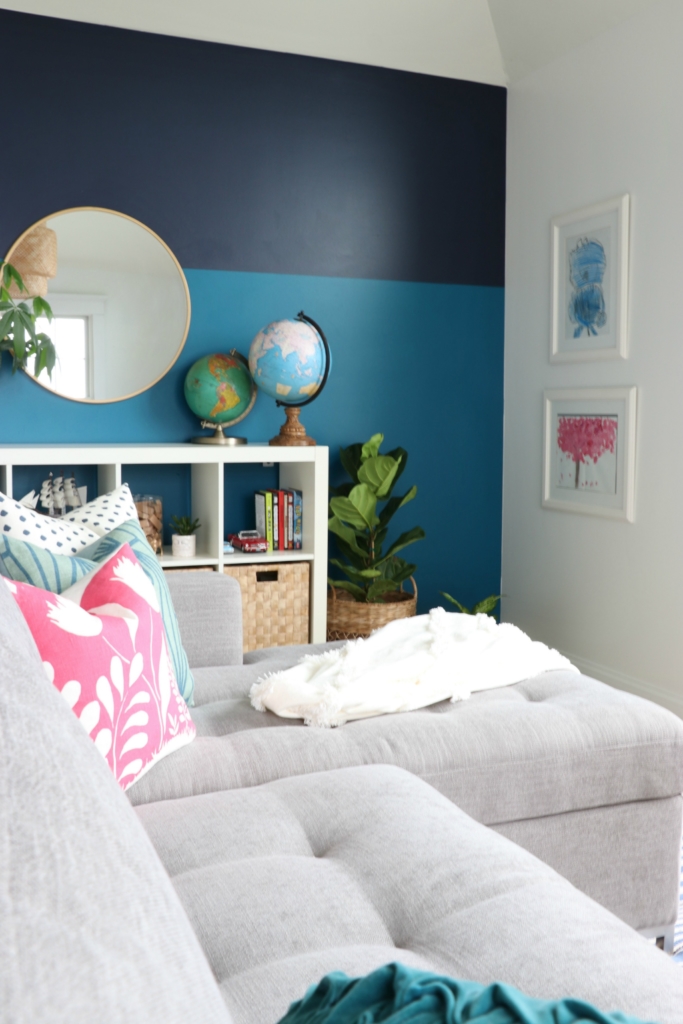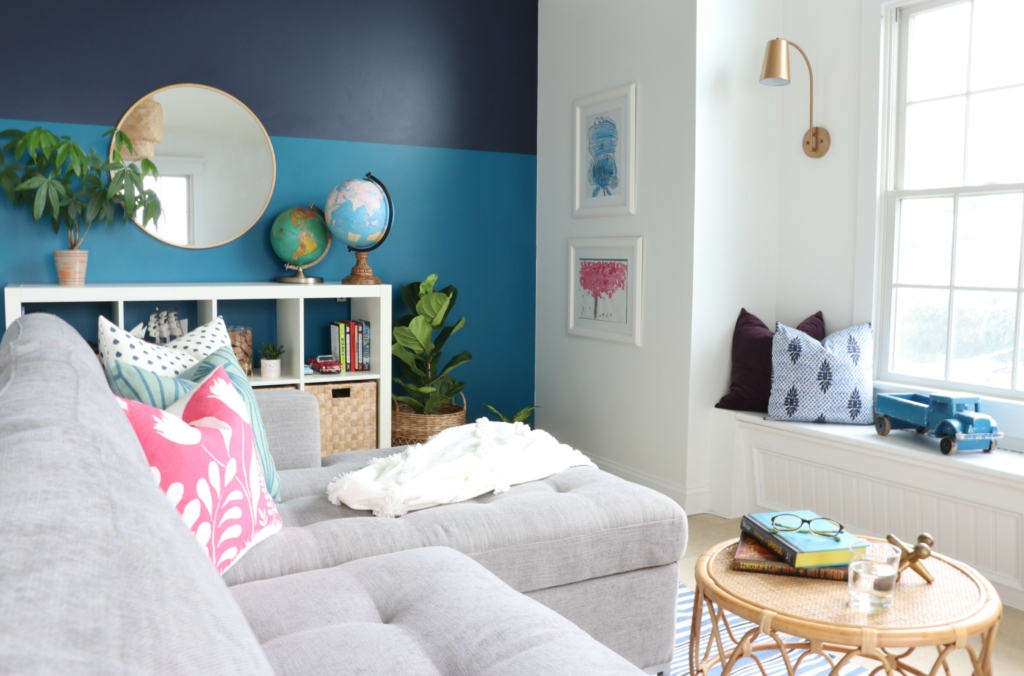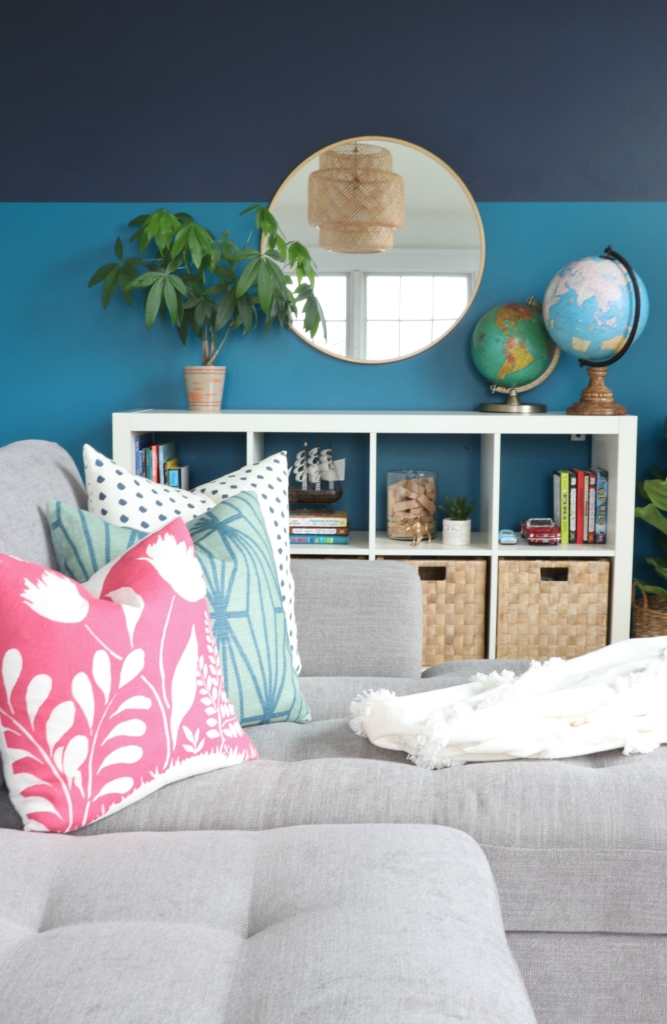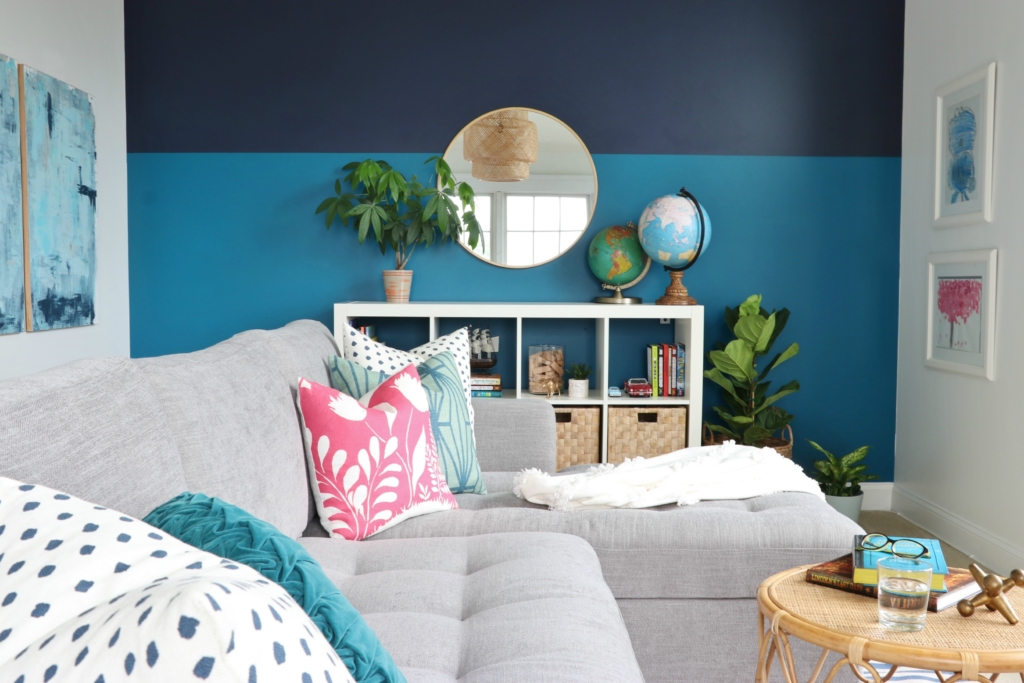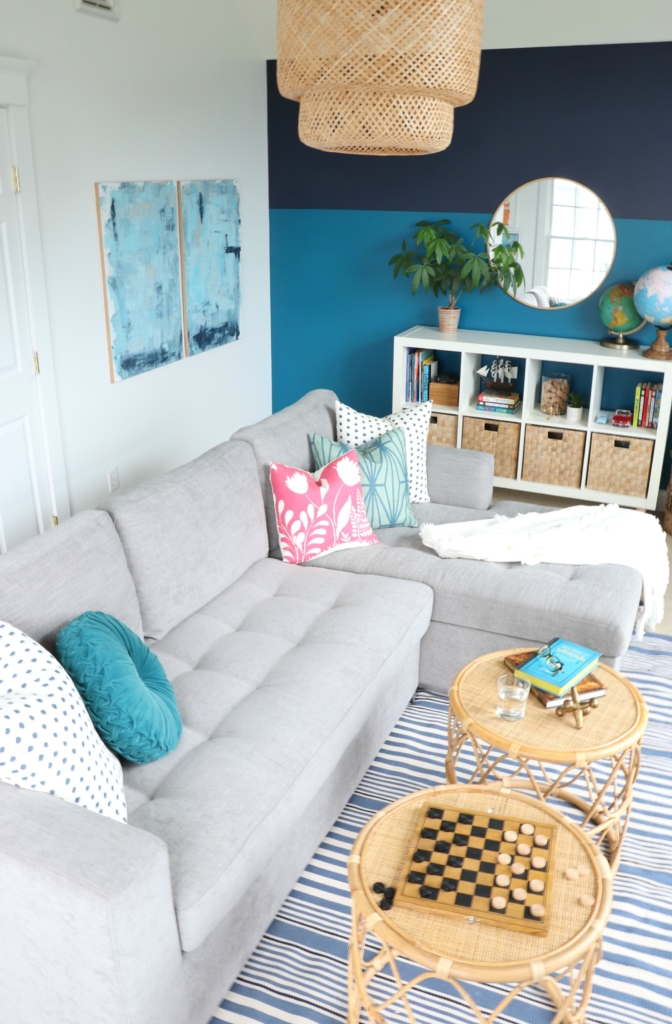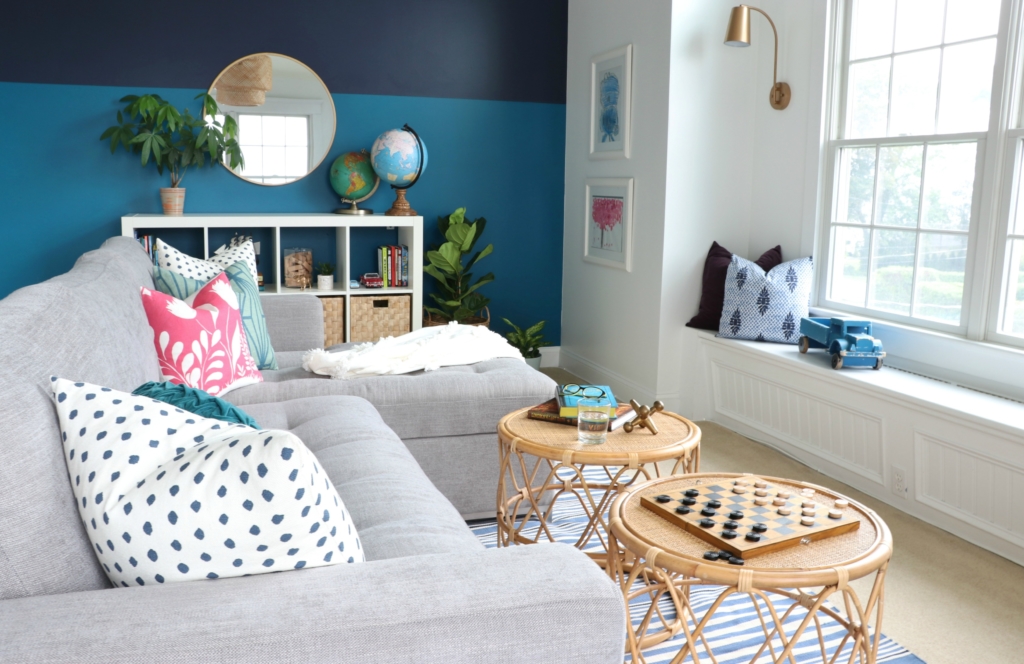 It was love at first sight and it fits perfectly! The fabric is a true upholstery weight and very soft, the tufted seat bottom makes for a comfortable sit. The first night we all watched a movie together, gotta love getting new furniture just for that reason alone, lol!  It is a sleeper sofa, so the sit still feels more firm but comparing this one to others, it is a great place to lounge. The chaise section lifts for ample storage,  the bed linens fit perfectly there, which is very convenient. The mattress is memory foam, which is another bonus, it feels incredible!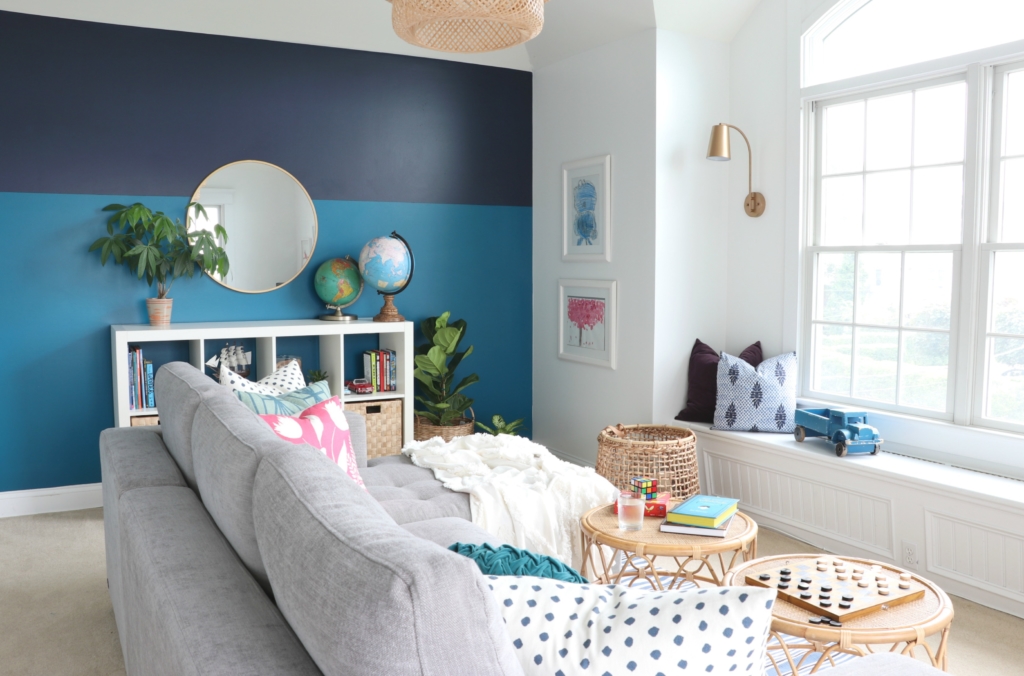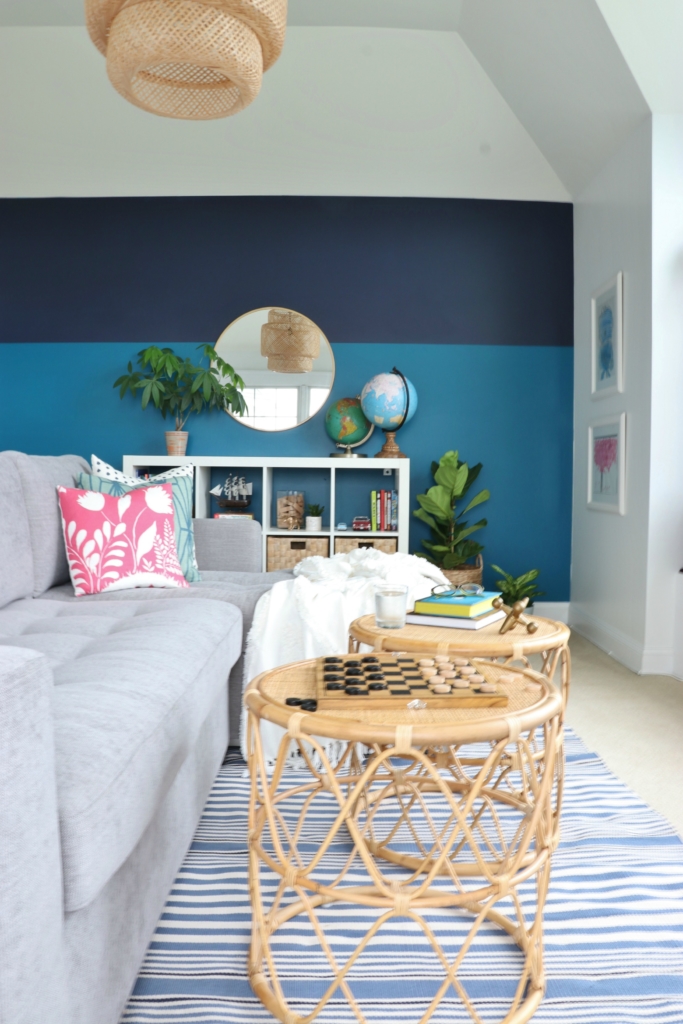 I have worked with Article on my den, family room, the Better Homes & Gardens makeover, my backyard and now this space. When I find a company I truly love, I want to share that with you and tell you why. First their customer service is amazing, we all know how important that is when we buy online especially.  Their product line is curated, comfortable and designer at a fraction of the cost. They also offer a flat shipping rate of $49 for most orders and offer affordable upgrades for in-room delivery and assembly. They also offer a 30 day satisfaction guarantee, which gives peace of mind when ordering large items online. You can shop the rest of their product line HERE.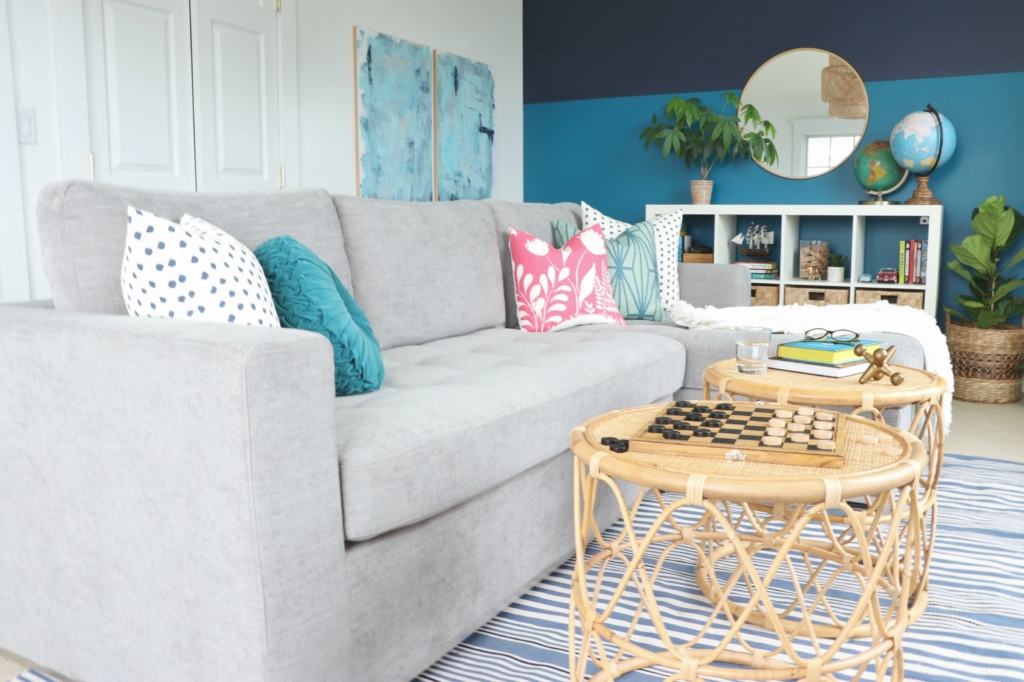 Last year the playroom got a makeover but it wasn't entirely finished. After adding the new sofa bed and sconces the only thing left to do is the shades, which are coming soon, yay! The light in the morning is lovely but it is bright. I also added 2 rattan side tables instead of one coffee table. This way they are easier to move on the fly.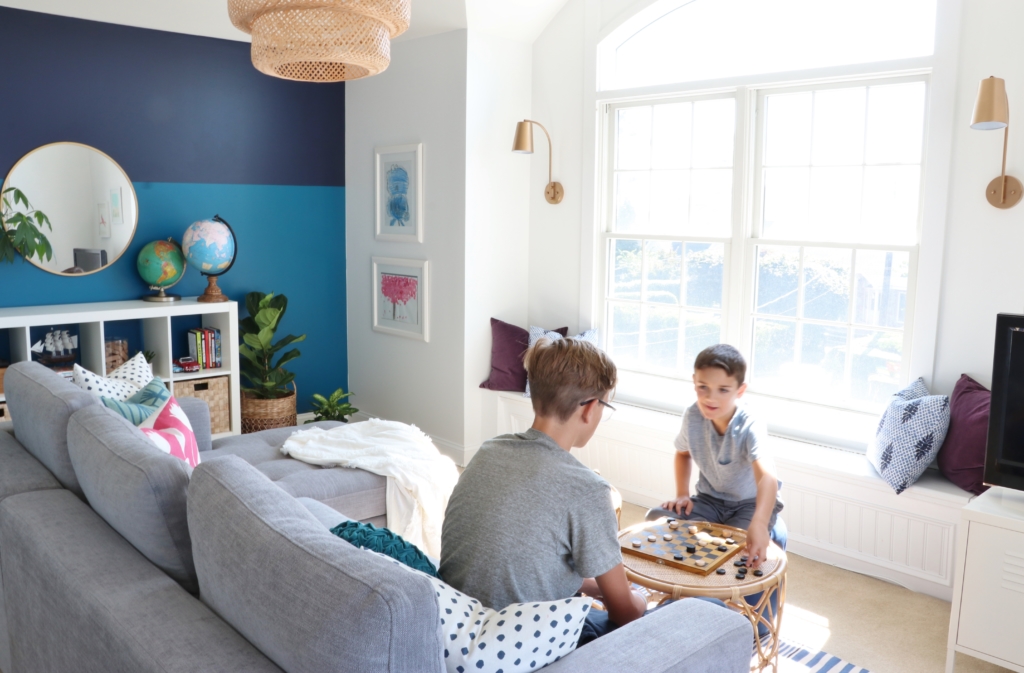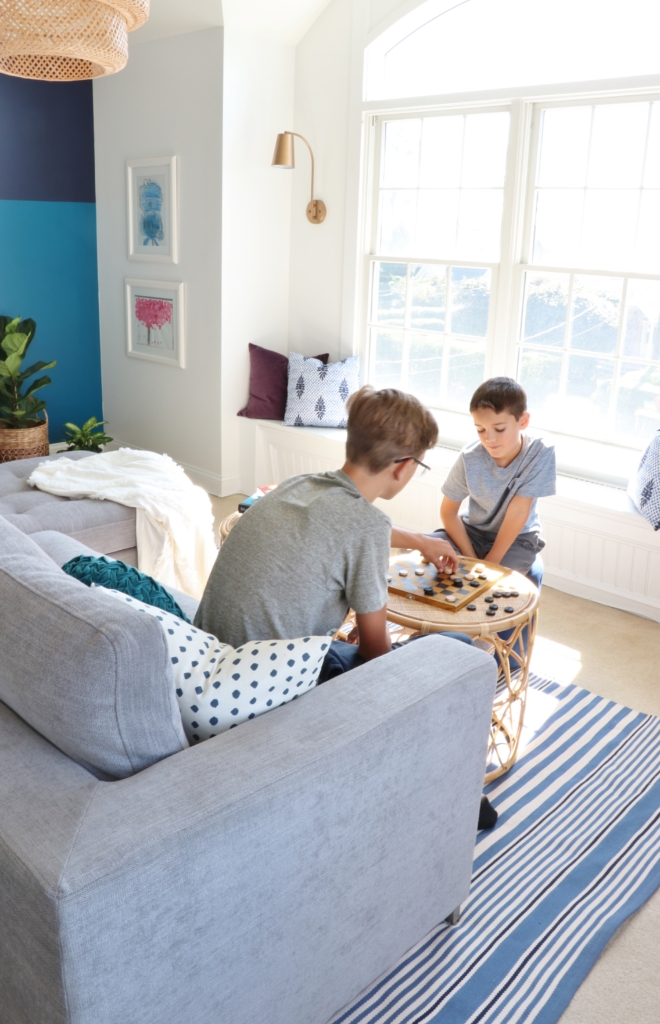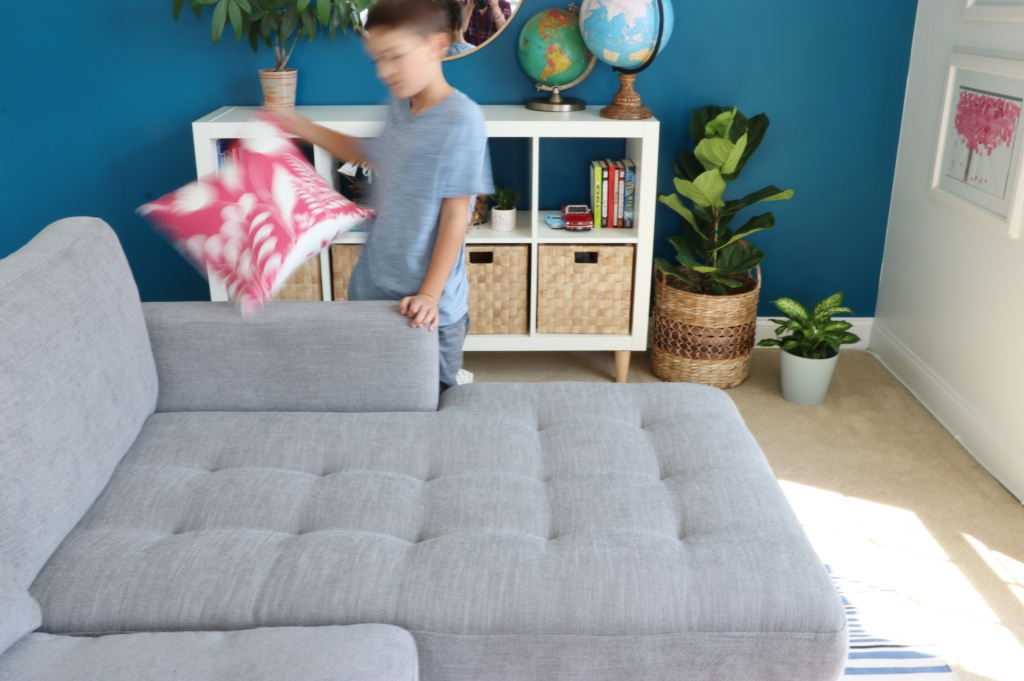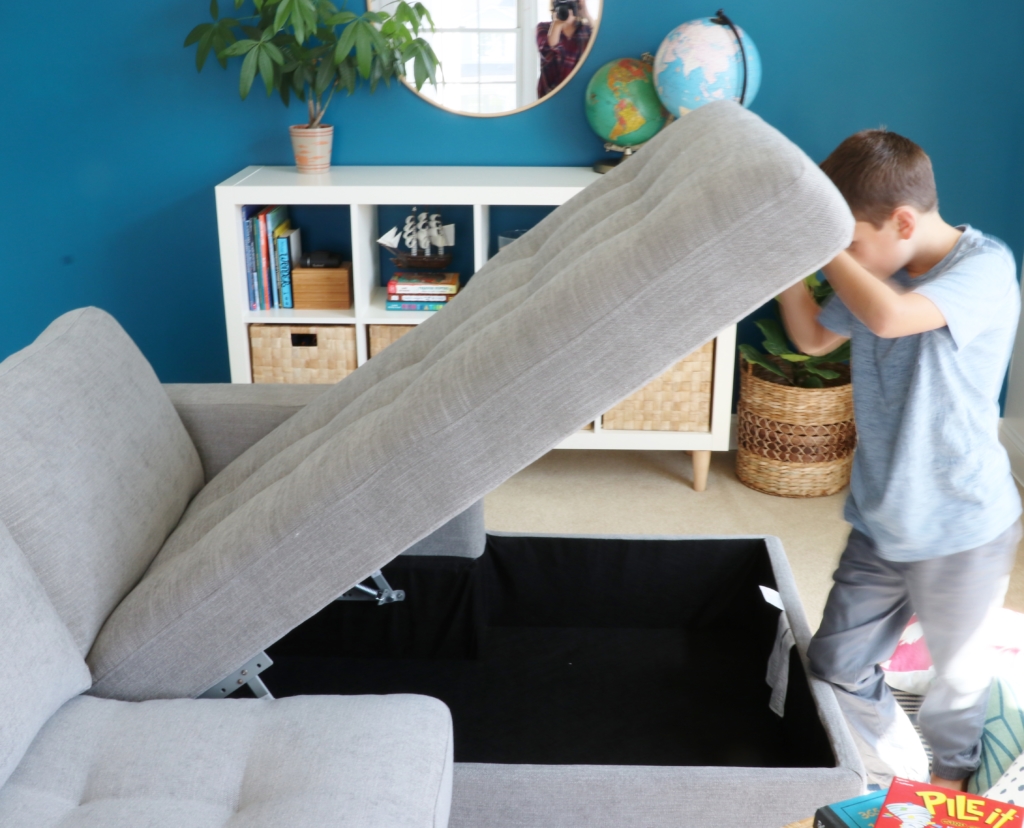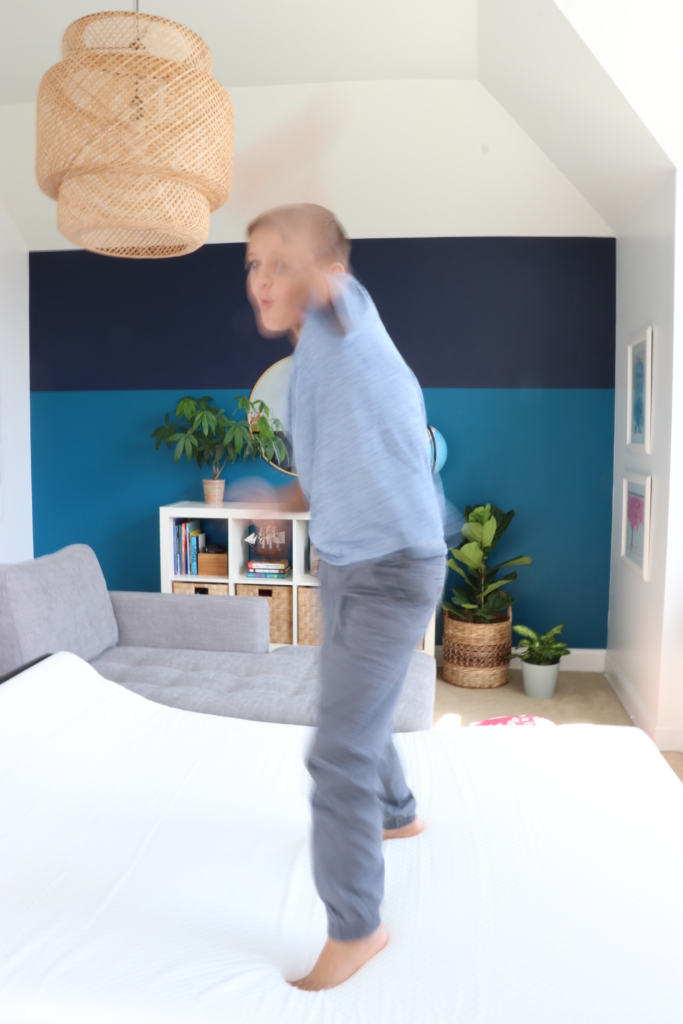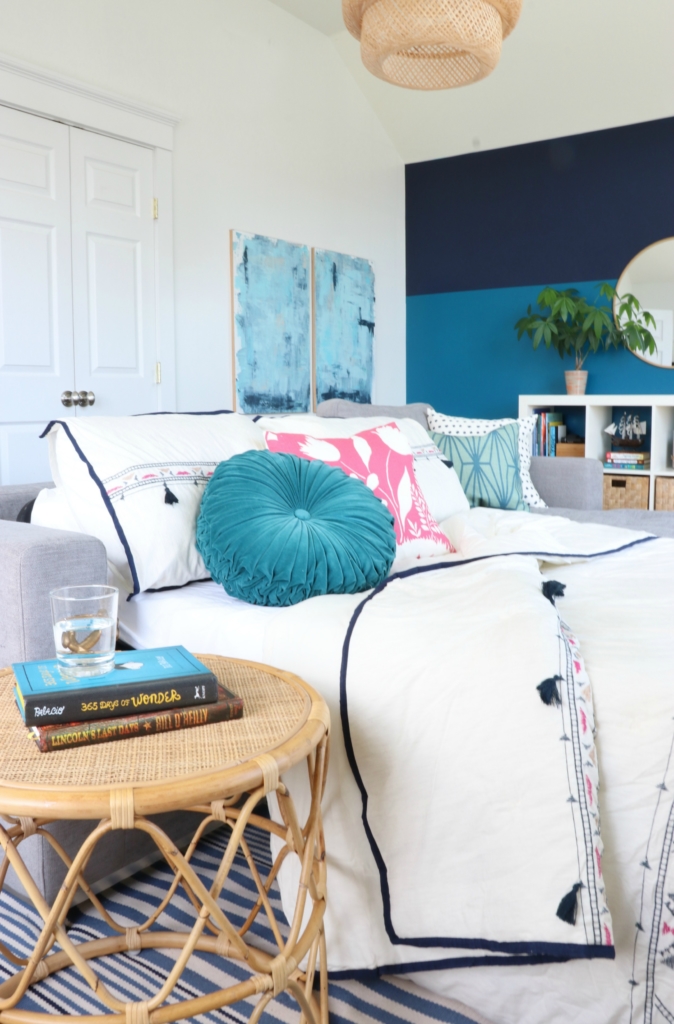 You can see I had some help setting up this space and how my boys use it. Happy to answer any questions, leave them in the comments below.
Have a happy day!