My House Colors & Keeping Them Organized
 Happy Tuesday Friends!
It has been a little busy around here, as my boys are home this week for the holiday.
Lots of commotion & fun.
I always enjoys these weeks as I can get to know my oldest again:).
Quiet mornings, no rushing, lots of laughs & play time and nice conversations.
How about you, do you enjoy when your kids are home?
On to paint….
I have received lots of questions about my interior paint colors lately.
So I thought I would put them ALL in one post with a few tips on keeping them organized.
Paint swatches can make you crazy, am I right?
Often they are small & sometimes don't give you the "true" color & texture.
To stay organized I decided to paint my own swatches
as I began to choose the colors for my home.
This is also a good tip even before you choose your color.
You can buy paint samples for a few $ and paint these tags for a larger sample.
These became a  great resource as I began to look for furniture, accessories, pillows, etc…..
Well, I keep them in there along with my fabric swatches & pictures.
That way I am ready when it is time shop for the house:).
This is a really easy thing to do.
I bought extra large tags from the craft store,
 painted each one & labeled the backs.
And tied with jute, simple.
Labeling each can will help you when you have
to paint over knicks in the wall, nail holes and when people ask you "what is that color?"
I am constantly moving things around my walls,
 so this has been a lifesaver.
Here they are….
And here they are in my rooms….
We all know how your paint color can change throughout the day,
as the sun light changes.
So keep that in mind as you compare the swatches to the rooms.
#1. Half Bath
#3. Boys Bath
#4. Jack's Room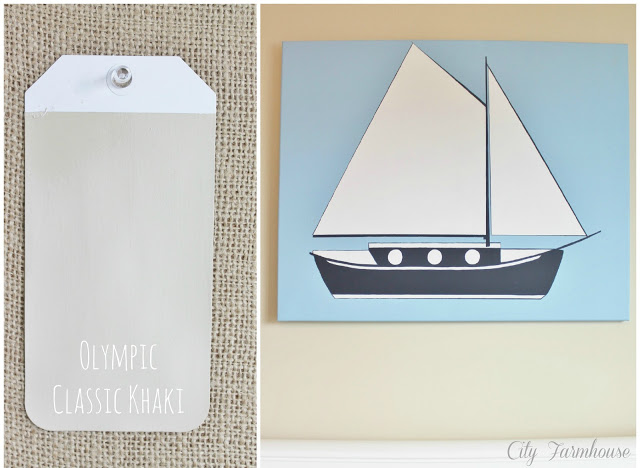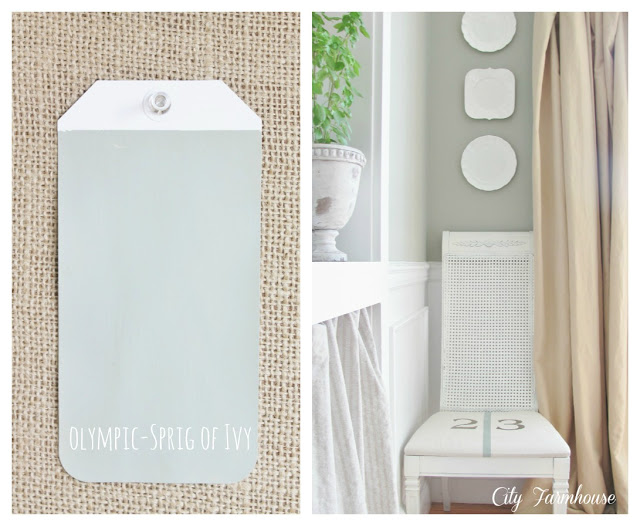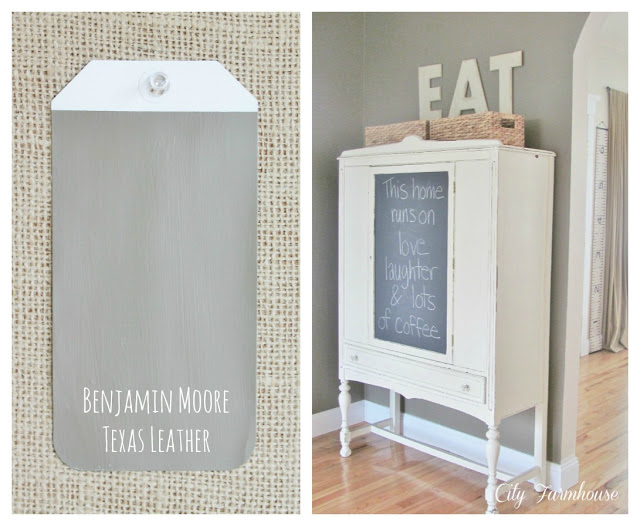 #7. Master Bedroom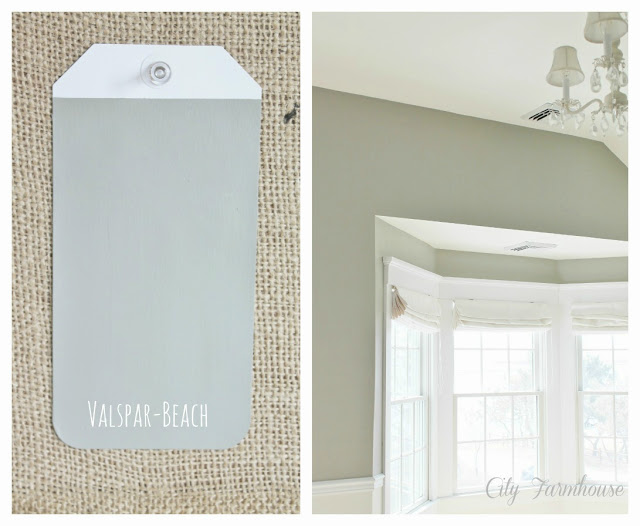 #8. Shane's Room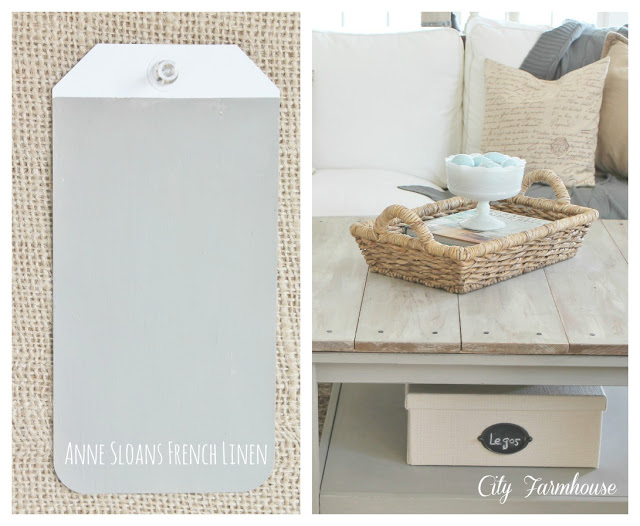 What are you painting these days?
I hope you have a great week,