Favorite Christmas Ornaments Guide
I know, I know, we haven't even hit Halloween yet but hear me out. The earlier you start your holiday planning, the more money you will save. And we ALL like saving money, right?! The last few years, I planned my holiday decor starting in October, and there was ZERO impulse buying. Plus, the good stuff goes so fast, and then you're left buying things you don't even like. This will be the first of many posts geared toward giving you high-low options for your holiday purchases. First up, my top 25 Christmas ornaments guide loaded with fun, meaningful pieces along with some staples.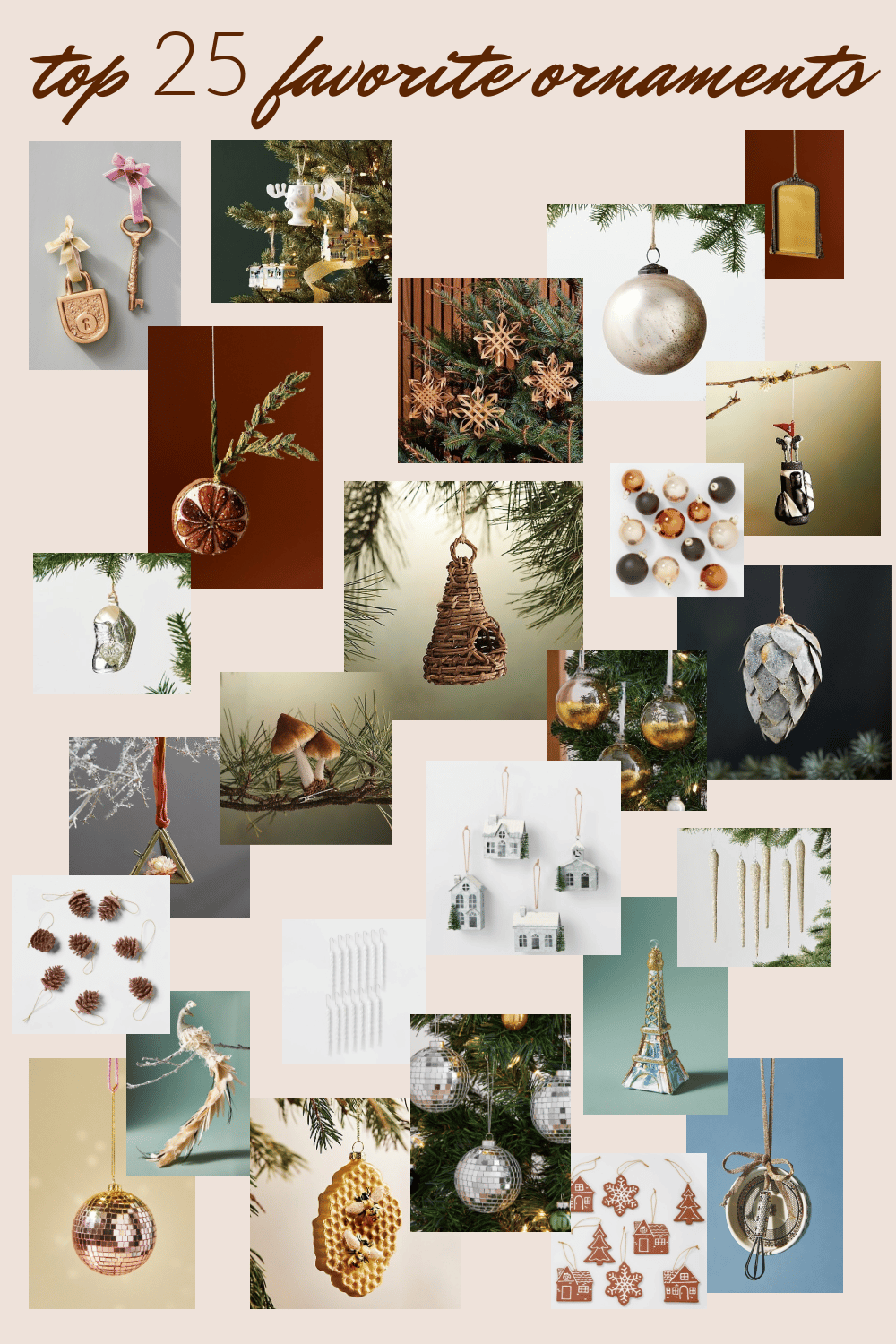 Ornaments are the frosting on the cake and the jewels for an outfit. One of my favorite holiday pastimes is ornament shopping. It can be so personal and meaningful for very little money.
You can shop these ornaments below and at the end of this post.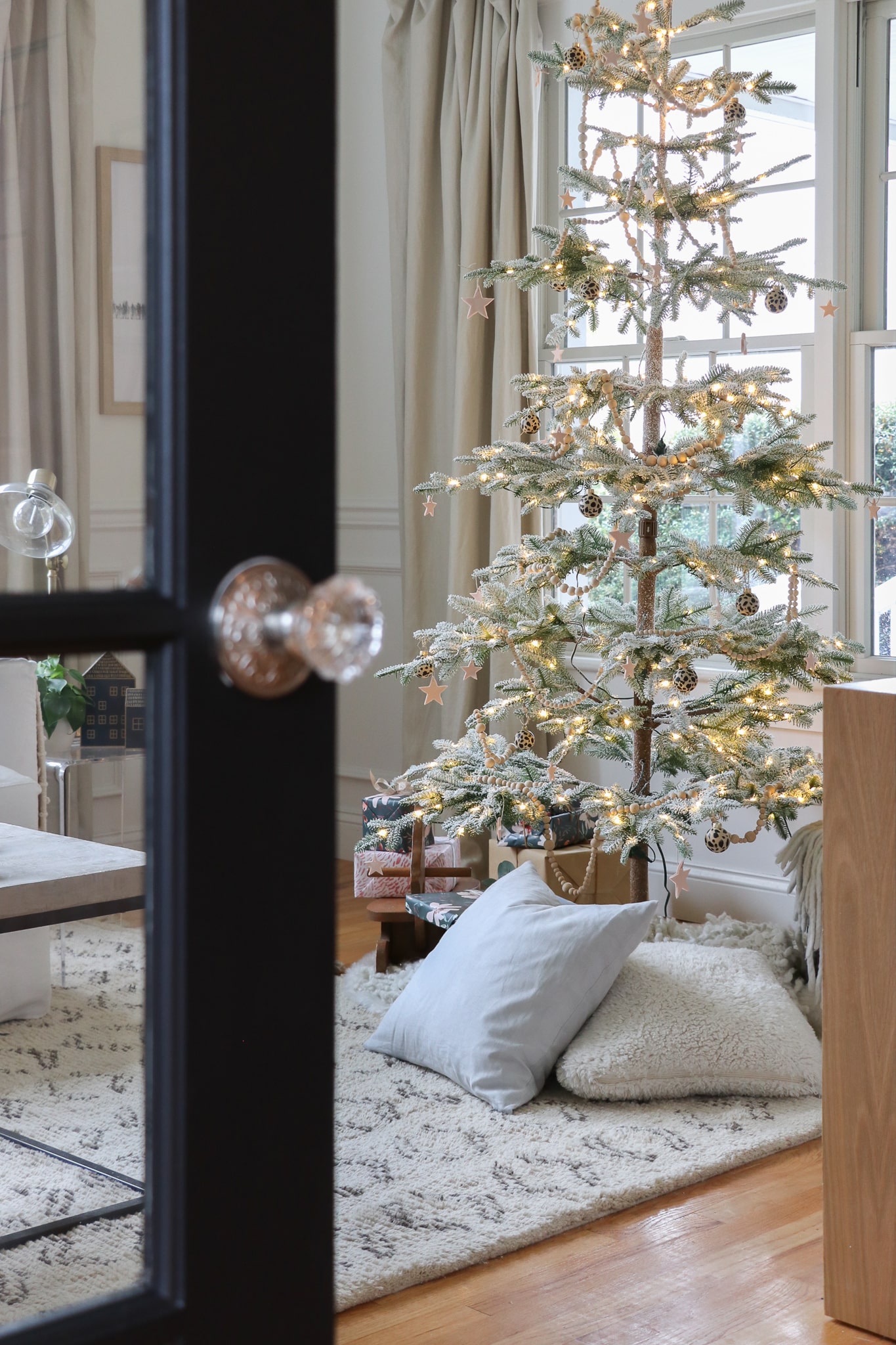 You may not know this little morsel, but when I was little, until my mom passed away in my early twenties, she bought me an ornament every year. She thought it was a fun way to chronicle the stages of my life. She would attach tape to the bottom and write a little message with the year. I still have most of them and treasure pulling them out every year. I'm not sure why I still get emotional after seeing her handwriting all these years later.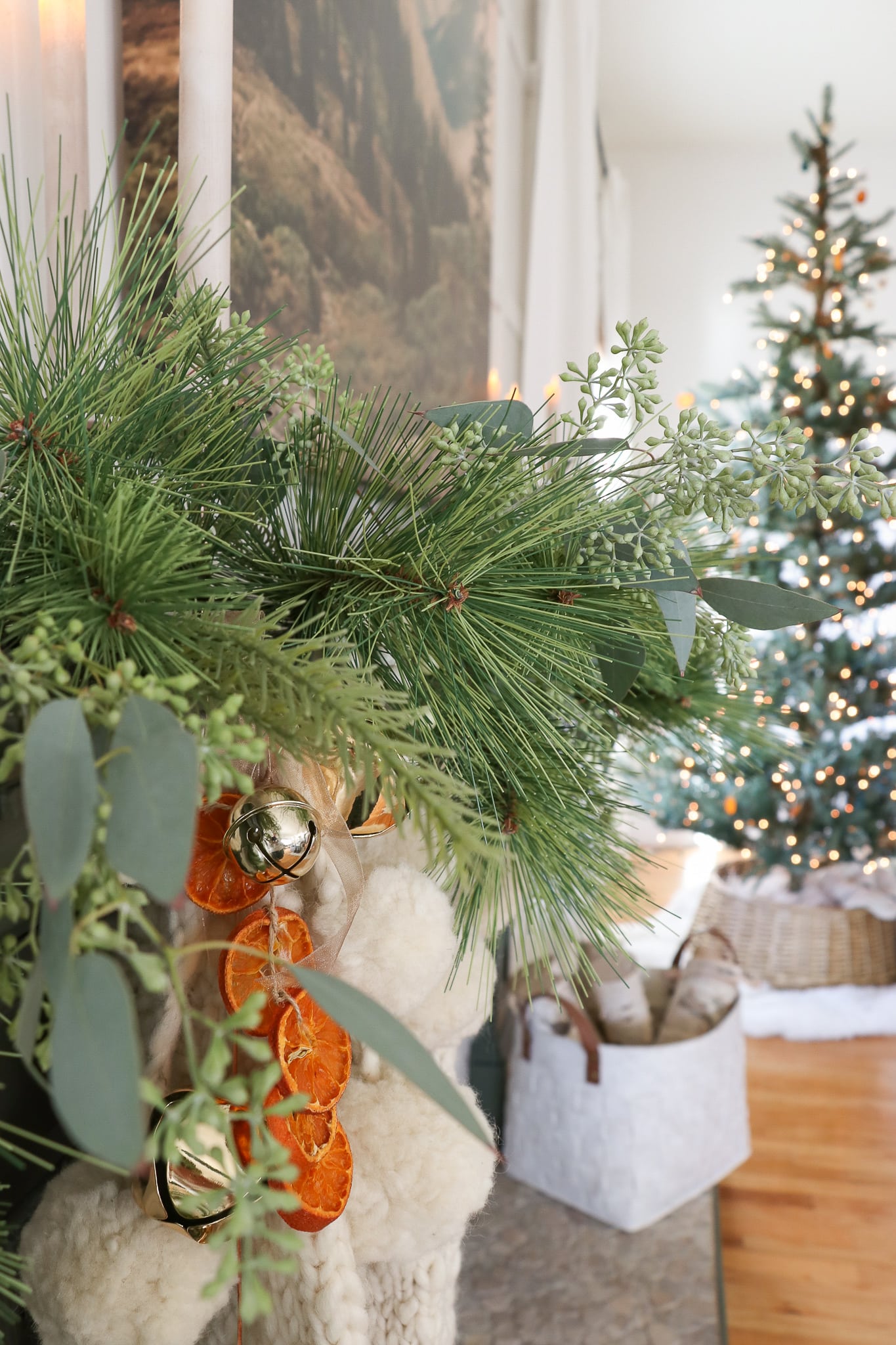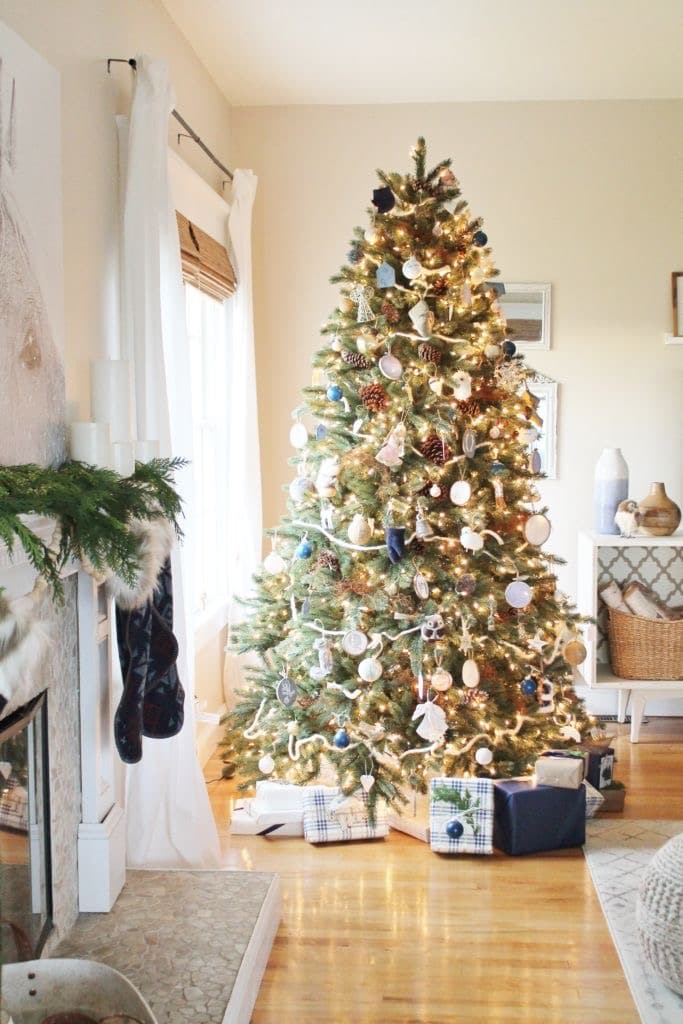 If you're in the mood to take some holiday house tours, grab a warm cup of coffee or tea and a blanket. You can check last year's Aspen Holiday Tour, the Earthy Coastal Christmas, the Modern Coastal Tour, and Preppy and Playful Holiday House Tour.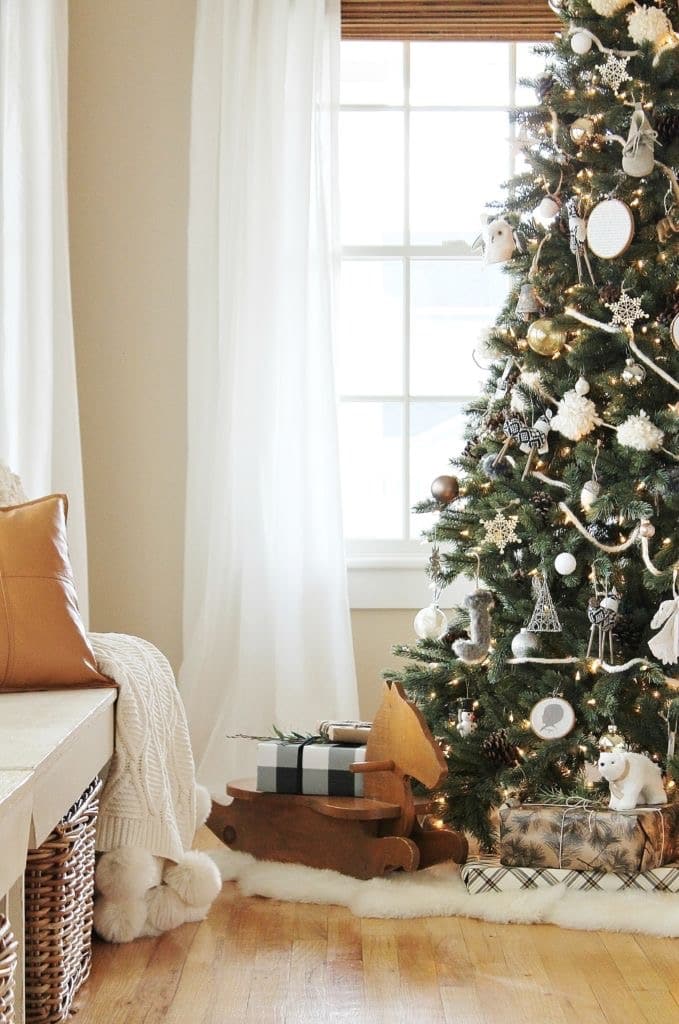 Disclaimer, I make a small amount by referring these products to you.
You can shop my AMAZON HOLIDAY STORE or SHOP MY HOLIDAY HOUSE.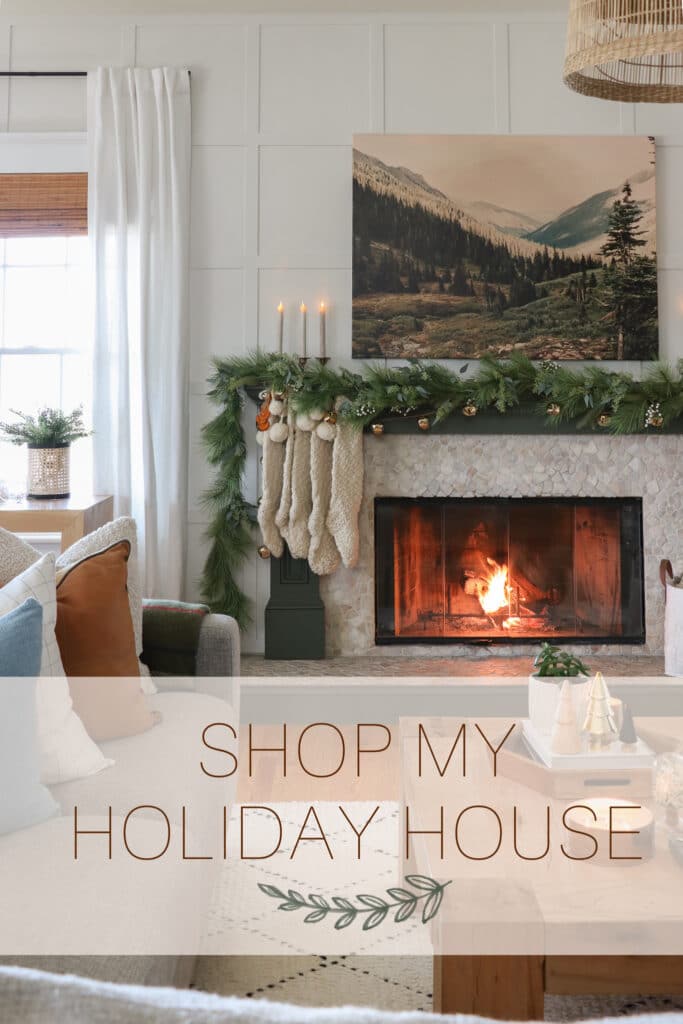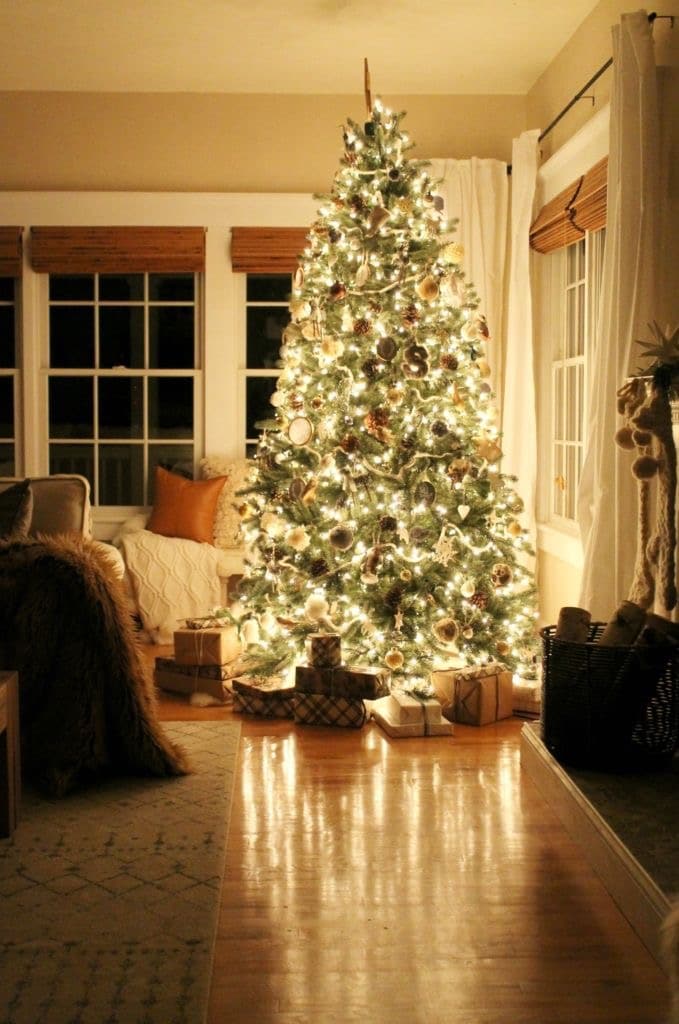 Have a happy day, friends!