White Kitchen Design Plan With An Earthy Coastal Vibe
We are finally doing it! We are designing a white kitchen!! I will be working with what we have since it was fully remodeled in 2005 and the layout is perfect.  I have no doubt though, with fresh paint, new hardware, lighter quartz counters, updated sinks & faucets and new accessories, it will feel brand new. The thing is, you don't need to do a full on renovation to make your spaces feel current and awake again. It can be overwhelming and costly to take on a complete gut job so working with what you have makes sense for many homeowners, including myself.
What we will be doing; painting cabinetry white, extending our island, painting it a contrasting color (earthy gray green), replacing my black counters with white quartz from Hanstone and replacing my back splash. I will also be changing the hardware to black for more contrast, adding larger, more modern sinks and faucets. Fresh styling with layered earthy coastal accessories that will build on the interior narrative I have going on in the rest of the house. Since we live 50 ft from the bay and I love organic elements it feels like the perfect marriage of styles.
What we won't be doing; open shelving (sad face), changing the layout, new floors or knocking down walls. The thing about this makeover is a. I had to consider other people's opinion and b. we had to stay within a budget. John is very easy going and never says a word (unless I sell or give away something he likes, oops) but he pleaded with me 2 things, no brass or gold faucets or hardware and no open shelving. This poor guy has been through the ringer with my many changes in this house, that I thought I owed it to him to agree on those 2 things. Plus, the metals I am loving right now can be infused into the design through accessories and the open shelving, I already have a unit, so it's all good.
Here is the design plan…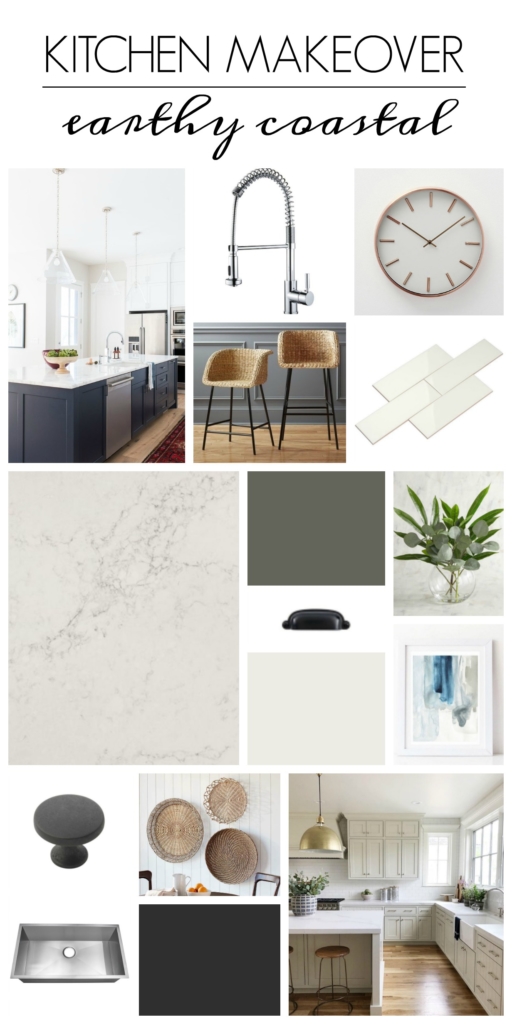 Here is a bit o inspiration for the space…
The tile we selected is long, subway tile, for a sleeker, more modern look.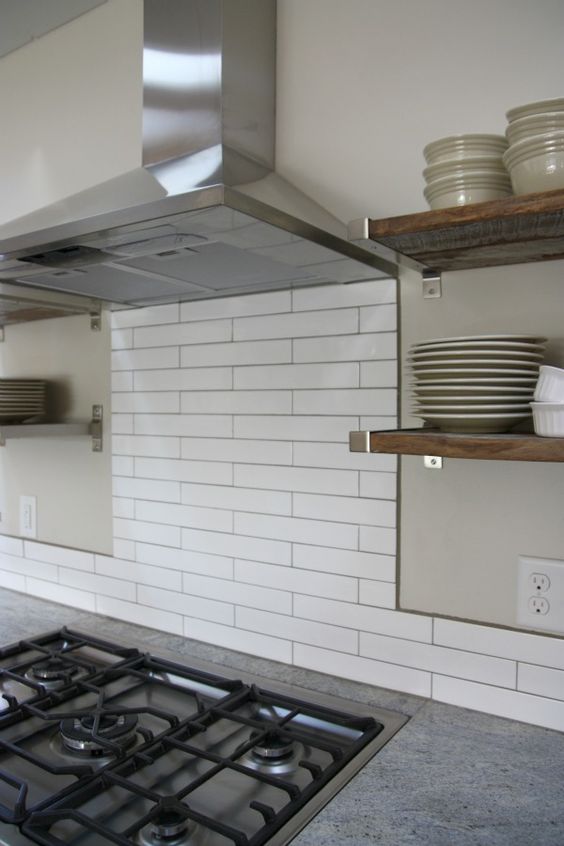 This isn't the color green I am using but I do love the white counters and white back splash.
An example of building out the sides of my bar…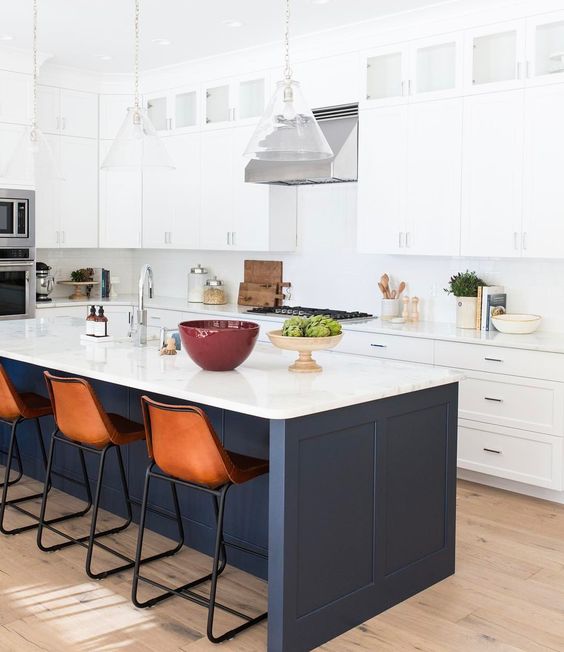 Love the look of a statement island. With the help of a friend, ours will hopefully look like this, ish…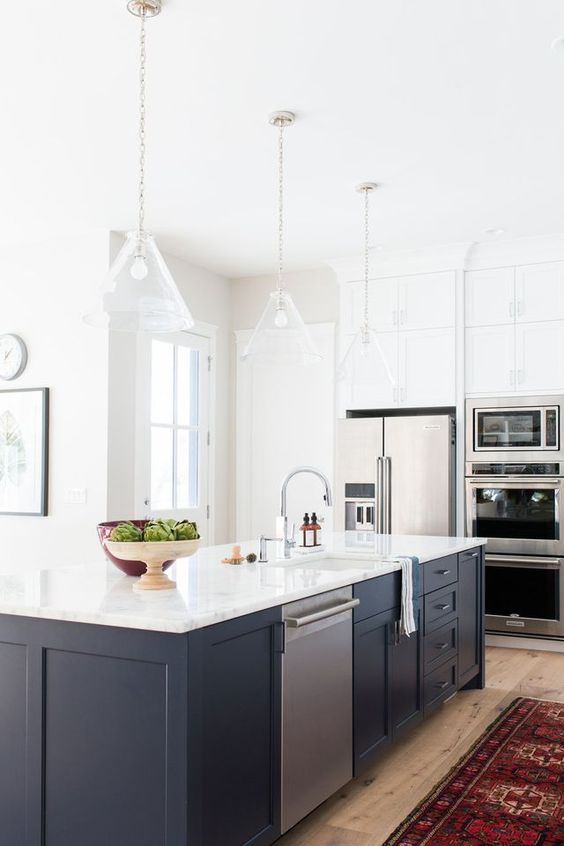 I spoke about my story of home over the summer, you can find some before shots of the space there.
Have a happy day friends!