Friday Favorites:Global Inspired Kitchen Essentials
As most of you know, I finally decided to update my kitchen. We are replacing counter tops, back splash, sinks, faucets, painting cabinets white, painting the bar a beautiful gray green and updating hardware. This also seems like great time to modernize my kitchen accessories. The truth is, I had a personal shower, so most of my home "stuff" I bought through the years, in stages. So while some of my kitchen essentials still feel like me, most do not. We have a vast array of styles and colors going, mismatched plates and bowls & a never ending assortment of mugs, which I have to say, I kind of like.
While I would love to buy everything at once, this will also happen in stages but this time with a clear vision of the aesthetic I am looking for. It feels good to have a solid direction, especially with accessories because I can be a bit of an addict in this area. Anyone have this problem in say Home Goods or Target???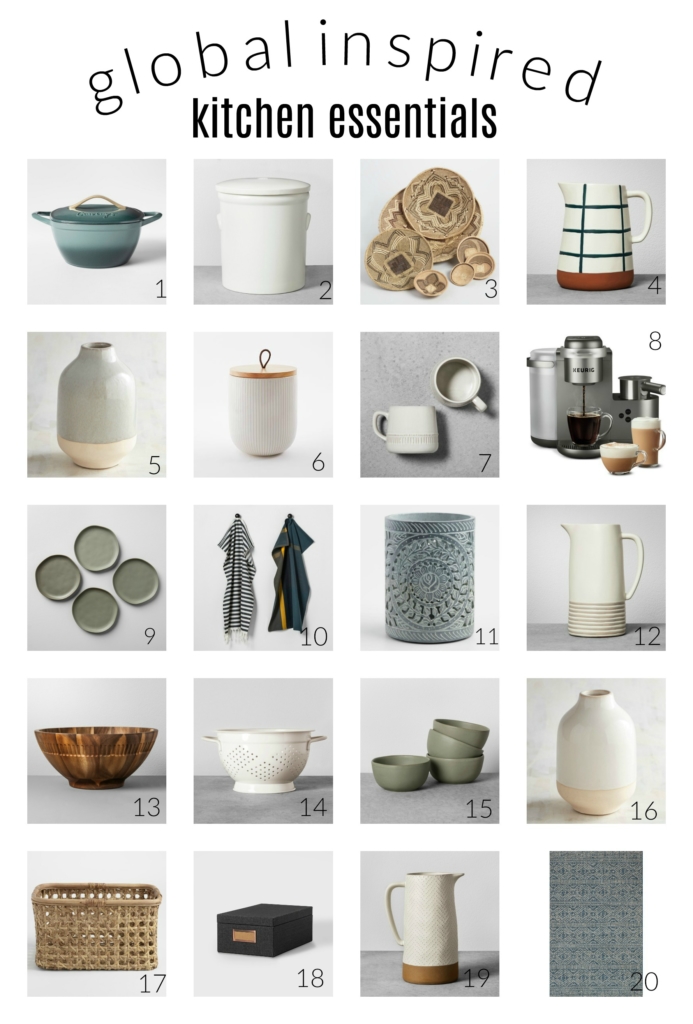 1/2/3/4/5/6/7/8/9/10/11/12/13/14/15/16/17/18/19/20
One of the design influences I am loving right now is this idea of globally inspired, handcrafted items that feel personal and artisan. This trend isn't going away anything soon, which is peace of mind but I also think these styles are classics. Many of the items I selected have an earthy quality in both material and color, which is great because it works really well with my overall kitchen theme, Earthy Coastal.
My kitchen counters were templated Tuesday!! I am excited and nervous but I have no doubt the white quartz will make a huge change in this space.
This post may contain affiliate links. 
I will keep you up to date on all the kitchen progress:). Have a happy weekend friends!!