Puppy Update + New Food Contributor
Hi there friends! It's been a crazy week, so much going on with my Sherwin-Williams makeover and also another BIG makeover I am working on with Rebuilding Together. John's birthday was Thursday and now my boys are off for the week, phew! The last 2 weeks were also a little nuts as I was filming for my Abstract Art Class . You will be really surprised by some of the personal things I open up about and some of the tools I use to create art if you sign up for this class, which I so hope you will.
Anywho….I have been meaning to give an update on our puppy Denver. I have had so many questions from where he sleeps, to his energy level & temperament, to if we are still happy we made the decision. As most of you know John didn't really want another dog. He liked being able to go away and not worry about doggie care and he also didn't miss the chaos a dog can sometimes bring to an already hectic family life. But…I pushed for it. I wanted my boys to have this experience. With Murphy, it was like they woke up one day and there he was, already in his senior years. They still loved him tons but never had that puppy experience. I am not going to lie, I was nervous being the one who ultimately made the decision on this. So nervous! You hear stories about puppies and how they uproot your life & change the dynamics of the whole house. I needed and hoped so desperately for a good experience with our new little pup. Well….it has been 7 months since we got him and he is now 9 months old. He is the biggest love and we all adore him so, even John.
This is the low down on our cockapoo. We bought him from a local breeder on Long Island, if anyone wants her name just leave me a message and I will email you. The breeder was wonderful and walked us through everything. We knew his lineage and temperaments of parents. He is a 2nd generation, so more poodle than cocker but it's great because he doesn't shed. He weighs 12 lbs. right now, she said could be up to 22 lbs but I like him smaller anyways. Our vet thinks he will get up to 14 lbs. We groom him every 2-3 months so far with baths and brushes in between. Denver has a good amount of energy but is happy to chill when you are chillin'. He wants to be with us all the time but when he isn't he doesn't fuss. From the time we got him at 8 weeks old he slept through the night in a crate from 8:30-9pm until 6-7am, I am usually the one to wake him up. He likes to eat stuff, like everything so we have to be careful, especially when we entertain. Speaking of entertaining, when we host he is really good, he is happy to be in the mix and SO good with kids! He does jump but if you go down to him he melts into you and rolls on his back. We are working on this ;). Denver is the smartest puppy we have ever had and he amazes me all the time, he actually plays soccer with the boys and scores with his nose. Jack said to me the other day "mom I am so glad we got Denver, he makes me laugh all the time!!!" Jack also tells me that the day we picked him up was the best day of his life, omg, heart melt! When we are not home he stays in the kitchen. To date, we have lost 2 flip-flops and had one shoe injury. He has been very easy to train with only a few slip-ups. He is very food driven, which I guess in training is a good thing his vet says. We allow him on the furniture, which I know is a no-no but…how could we not. Socializing was really important to us so we began taking him to soccer games and the beach early on. He sits in his crate in between the boys and doesn't make a peep in the car, we often forget he is there.
I still miss those puppy days and that puppy smell!
Denny photobombing my holiday shoot with Home Goods….
   His first photo shoot with Michele Kats…
All in all, I am so happy we took the chance on our little pup, he is a part of our family & we love him to pieces.
*************************************************
I am so excited to finally introduce you to my new food contributor!!! First I want to say thank you SO much for everyone who applied, I was humbled by your submissions. It was a very tough decision but in the end, I asked Jessica Brigham to join my team. She is a photographer by trade and just started her lifestyle blog recently. Her style is impeccable, she is actually in the process of redoing her bathroom for the One Room Challenge so be sure to follow her so you don't miss a post. Oh, and her energy is contagious!!!
Here are a few of her recipes, yumm, yumm!
Beer Battered Fish Tacos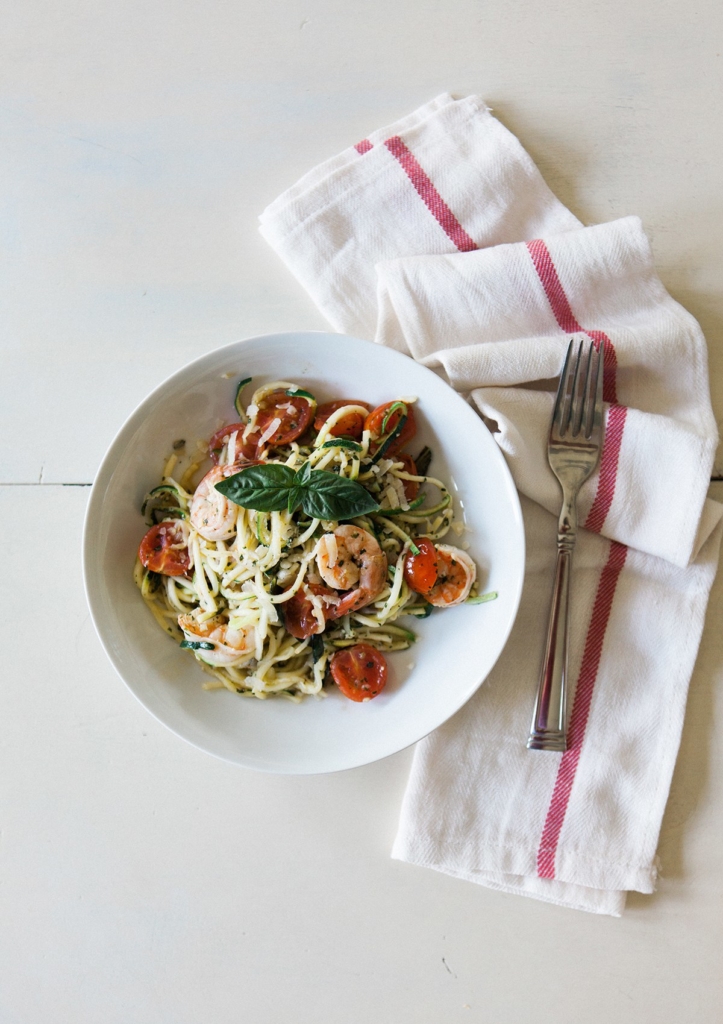 Garlic Shrimp With Pesto Noodles
Blackberry Infused Mojito
You can find Jessica here>>>BLOG–INSTAGRAM–PINTEREST
**********************************************
In cased you missed it, below is a trailer of my online art class, you can register HERE. You will need to sign up for the site, which is free, then you can click "join" in the upper right-hand corner. It is such a great value, hope to see you in class ;).

I will leave you with a quote I created for this class…
Have a beautiful day!