Apple Picking With Jack & The Easiest Apple Pie Ever
I can't believe it is already
the middle of the week:).
I have been out of sorts since the hurricane.
We finally got electric back on Sunday
we are ALL so excited to be home again.
I have to say the good thing that comes through
challenging times like these
is the care & concern we show one another.
I am so lucky that through the storm we
for that I am so
grateful.
I have the BEST family & the kindest friends.
But…..there are still so many people
without electric, food, clothing & shelter.
If you would like to help or give a donation,
it is greatly appreciated
by those who have been deeply affected.
You can find more info at
I also wanted to thank everyone
of concern, it really warmed
my heart to know so many care:)!
just before the hurric
ane,
So……I have been without for the past 10 days or so.
And because of the gas shortage I have not
left my town for much & that includes a new camera.
The lines are 40-50 cars long, it is crazy.
I feel lost without it, I will admit but….
in light of what is going
on I can't complain.
I thought I would share some past photos
of a day I shared with my Jack
a super easy apple pie recipe.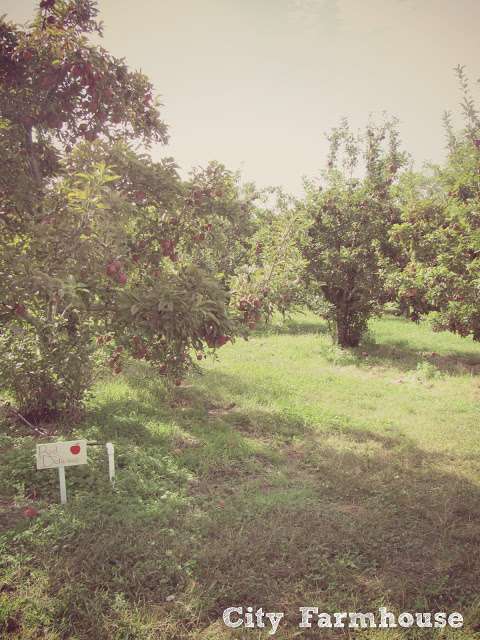 We had such a great day together apple picking
and we picked so many apples that I thought
an apple pie was in order.
I love to bake,
especially in the fall.
But….finding the time can be a real challenge.
To make an apple pie from scratch is a beautiful thought,
but until I have more time I will stick to this yummy recipe.
 I would also like to add that EVERYONE who tastes this
apple pie
thinks it is from scratch:).
The Easiest Apple Pie
6-7 Rome Apples sliced thin
(or whatever you have on hand, I used Ida for this one)
frozen Pillsbury Pie crust
a few sprinkles of cinnamon
layer & press 1st crust on bottom of dish
& cook for about 5 minutes
pour in sugar evenly on top
Enjoy the rest of your week,