Life With New Puppy + Name Reveal
Oh my gosh, it has been a busy week! I shared my fall porch, went into NYC for the BHG Stylemaker Event and …..we got a new puppy!!! I haven't mentioned this on the blog because it was such a HUGE decision that I honestly didn't even think would come to be. We are slowing adjusting to life with him and so far so good, he is a sweetheart!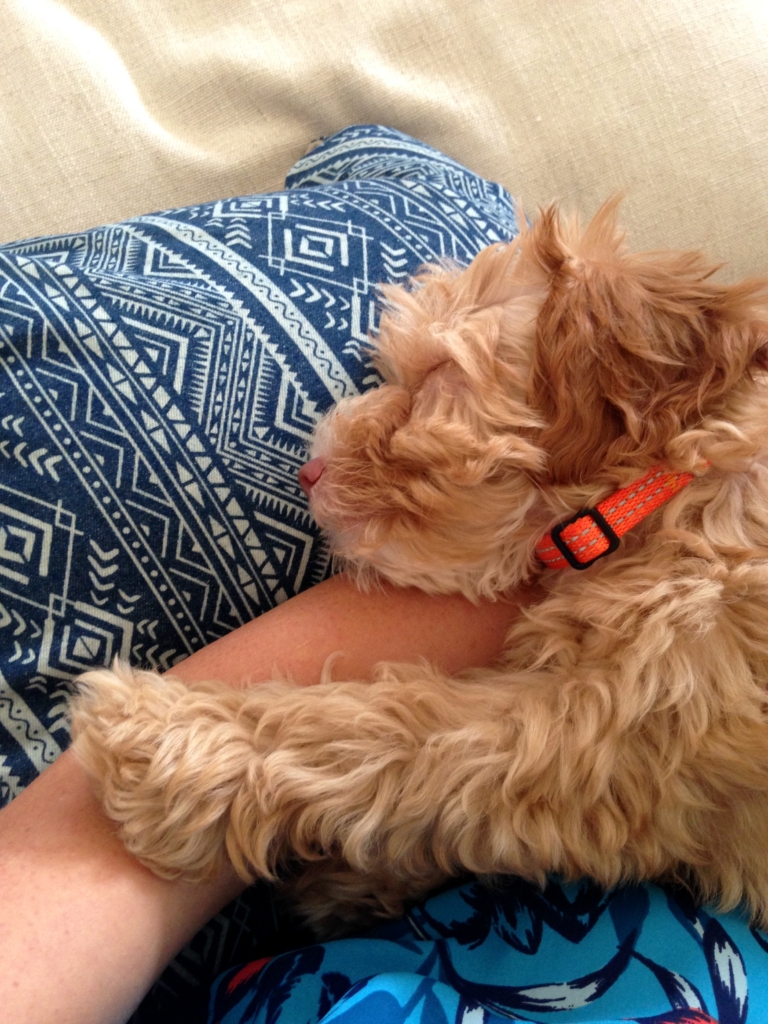 I have been wanting another dog for our family since Murphy passed away last December. I cried for a long time after he left us, it was heartbreaking on so many levels. But I still wanted to fill that void with another. My boys did as well, but…my husband needed more time. He needed more time because he liked the freedom again. Murphy towards the end was so dependent, we couldn't go away or leave the house for too long. If you have ever had an elder pet then you know what it is like.
To backtrack when John met me I had Sadie, our first wheaten terrier, who was quite willful. Oh boy do I have stories to share but I will just say she had 9 lives + some. She was a part of the package, with me came her. He grew to love her, even though he wasn't an animal person. He would dress her up, take her for rides in his Jeep and walk her to the park while I was at work.  After a family trip to NY I came back to Colorado extremely home sick. So we got another Wheaten, Murphy. This was ALL my idea and to be honest, it was all too much for him at times but he was a sport about it, they were a handful together to say the least.   They did managed to score 2 trips across country before Shane arrived, which was also a little nuts. I can laugh about it now but the car alarms kept going off every time we would go into a place to eat or use the restroom because they would jump around so much.  But I LOVED having them be a part of our family, even during times of utter chaos.
John has put up with my love of dogs for 18 years, so when he asked for more time I gave it to him, even though I was secretly stalking many puppy sites. It got me through though. Many times I came close but stopped myself because it's such a big decision, we all needed to be on board.  During the summer it dawned on me that we did have more freedom without a dog. The tables turned and I actually had to sell myself on the idea again. Even though it was 15 years since I last had a puppy, the sheer terror stayed with me. Murphy once ate through my sheet rock during a storm, that wasn't fun to come home to, lol. Anyways, I began to think and picture my boys childhood without the experience of having a puppy and a dog again, one to call their own. I just knew what the right answer was. At the end of the day I can endure the puppy stage (I think, I hope) for them. So I began to beg. And finally he agreed, at the very last-minute no less. Ugh, that man! But he said yes to something he didn't really want for us. He is awesome and we are so grateful!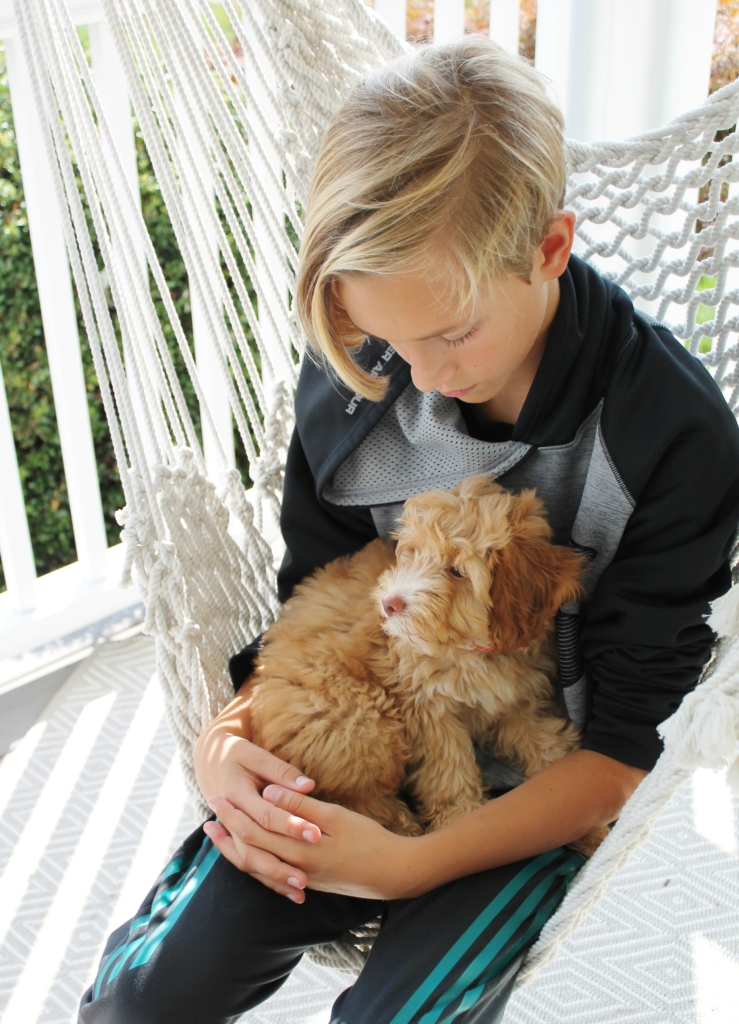 We though it would be a great idea to let John name the puppy so he felt a bond. The only choices he liked were Denver & Bronco. Denver is John's favorite place and where we lived for a while. Huh, tough choice, ahh, not really. So Denver it is!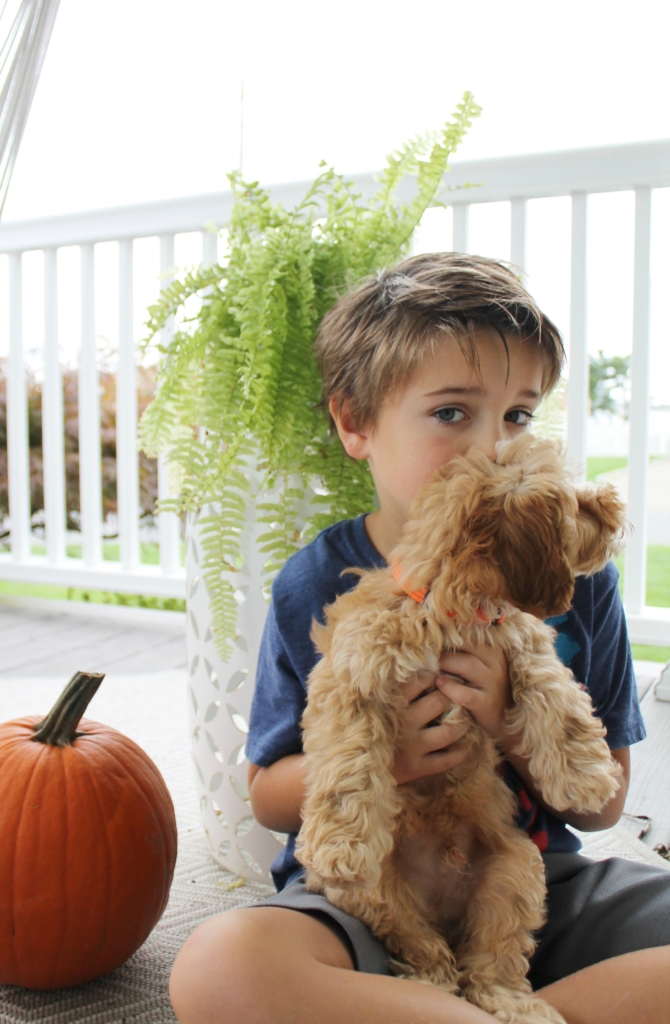 Denver, aka Denny is a cockapoo, 2nd generation which means he is almost hypo allergenic. He is SO smart! He plays fetch, he knows what toys are what when called by name & goes potty where is supposed to. He is still little, 11 weeks so they say to keep outdoor play to a minimum until he gets all his shots. He is teething, so we just try to refresh all his toys so he doesn't get bored. We are starting walking on the leash now too. He bucked like a bronco at first (fitting:)) until I did my HW and read up on what works. It's like having a baby again in some ways.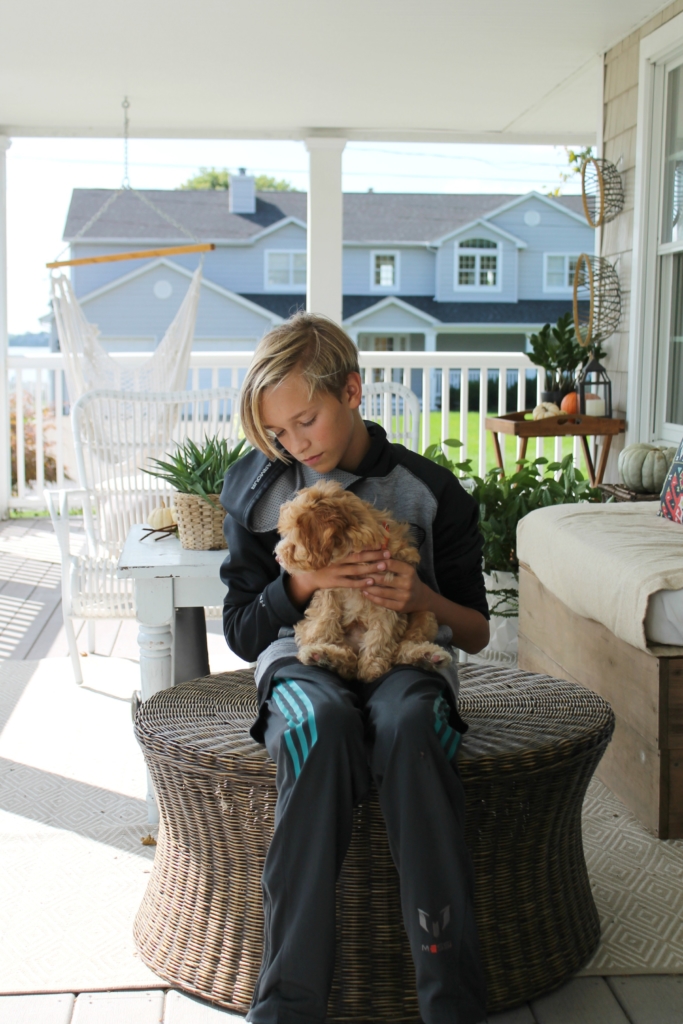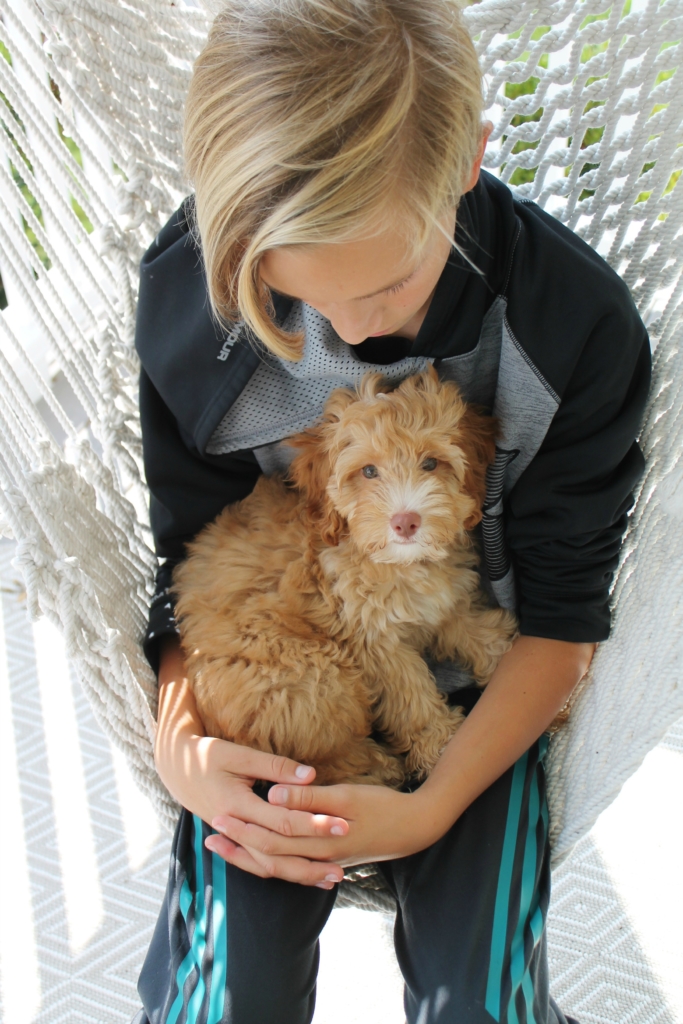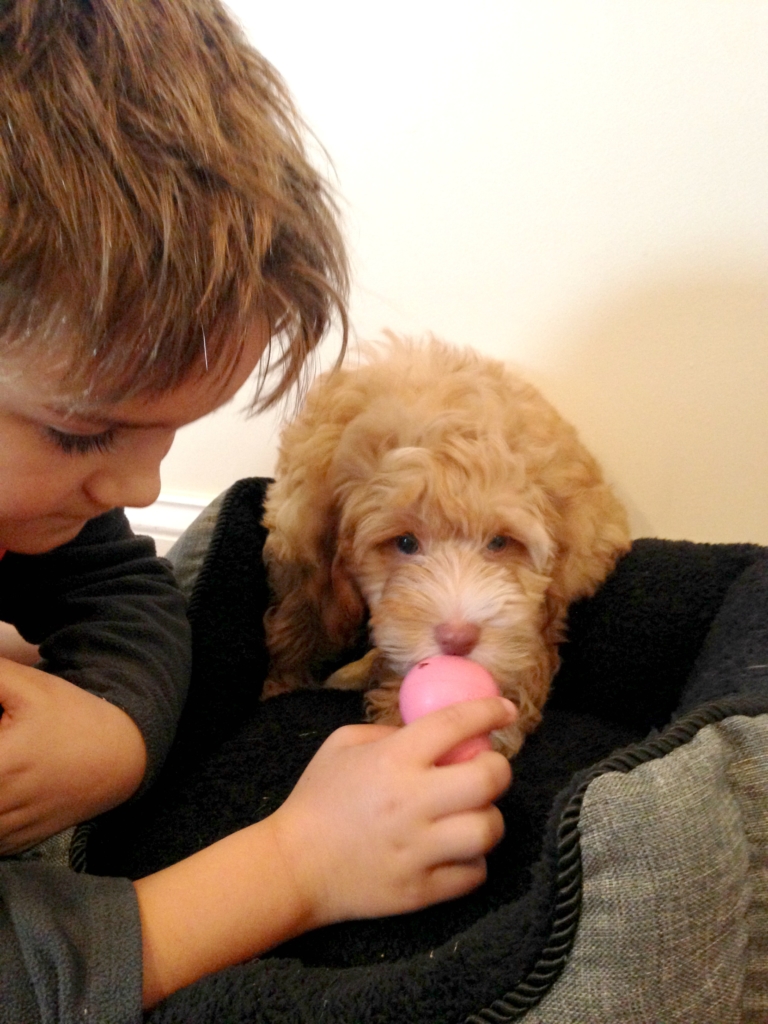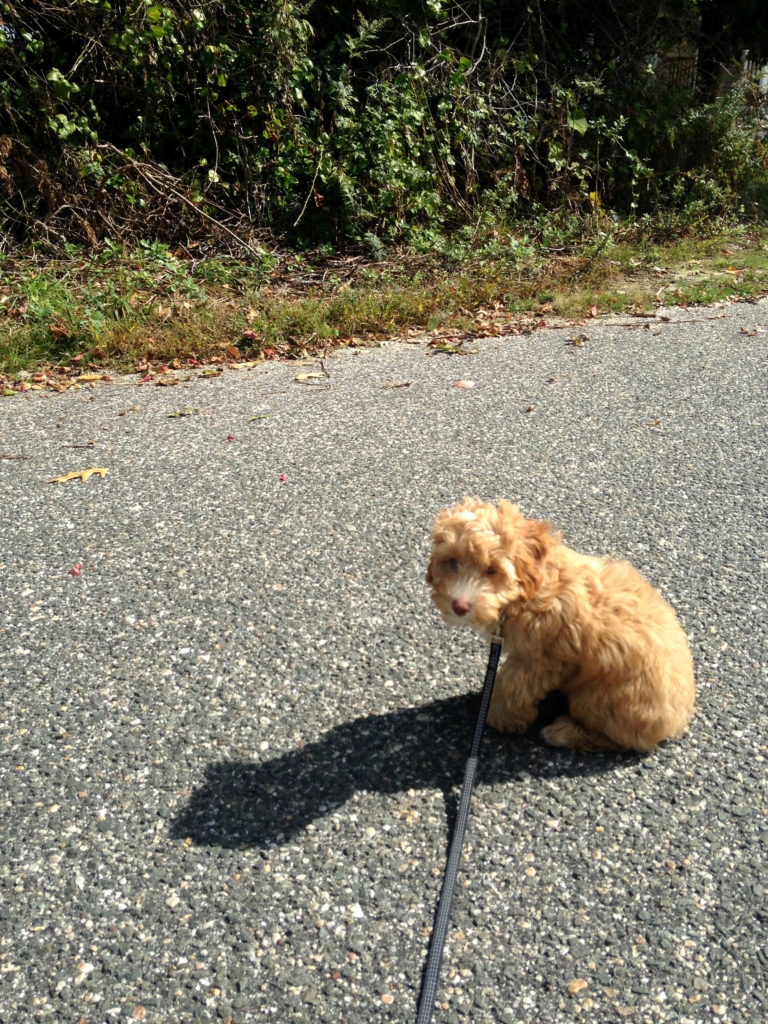 How happy does this kid look?!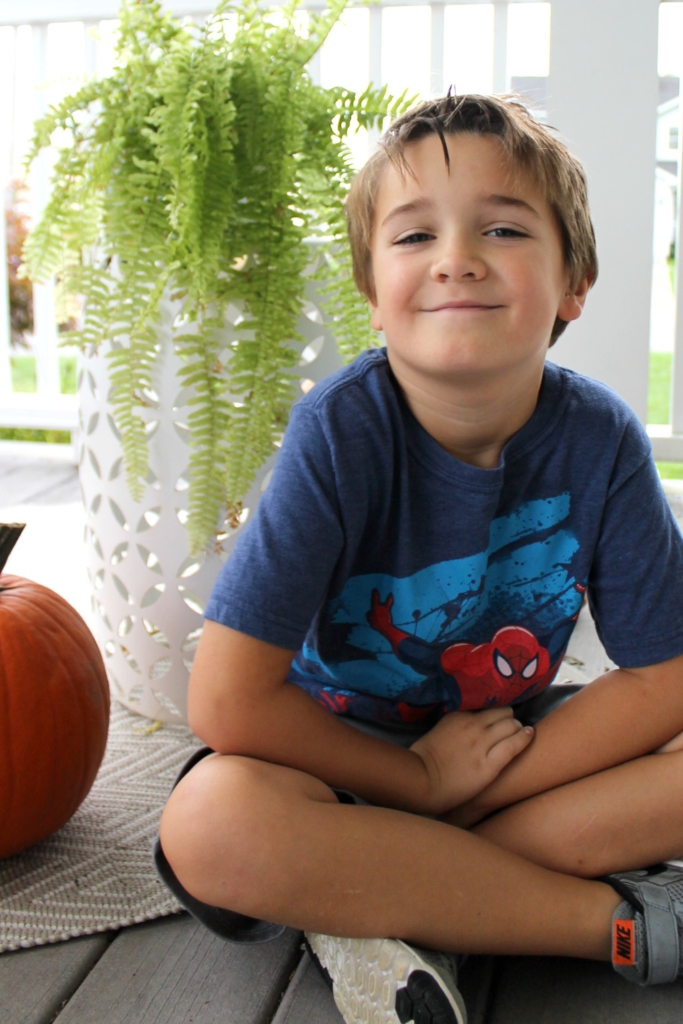 *******************************************************************************
I am also over at Better Homes and Gardens sharing a personal family story and my current crush on vintage rugs.
Click HERE to read the full article…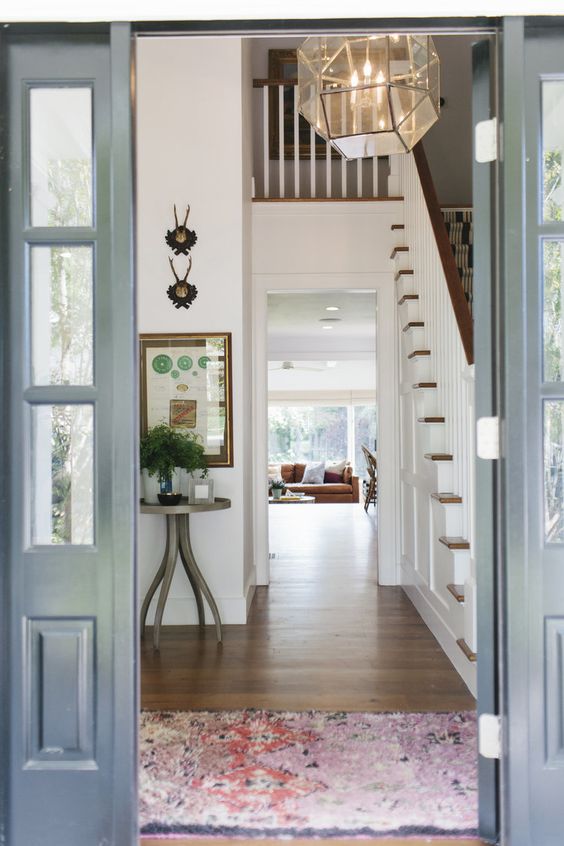 Have a happy day, friends!