Easiest Makeover For Your Outdoor Furniture
Spring is always a busy time of the year, isn't it?
With so much to do outside, it is easy to get overwhelmed,
I know I do!
I tend to start the new season
with such excitement as I think this year I am going to…
and run the list of things I would like to get done.
But then excitement turns into reality as
a. I realize my time with 2 little boys is limited,
not complaining:).  
b. I have a husband who would rather play with my boys than actually do
"house stuff,"
again, not complaining:).  
c. We have a budget.
So after this happens I TRY to prioritize.
And remind myself that this is not a race to see who has the prettiest home.
I have said this before but things take time, especially in my home.
So…one of the projects I knew I could tackle this year was our front porch.
My hope is to make this outdoor space feel like another room in our home.
Our rather large wrap around front porch has been home to
toys, balls, lacrosse sticks, bats and large ride on vehicles
for the past 2 years.
You can picture it, right:)?
So I made a plan to see what could stay & get a little makeover,
what had to go & what I could splurge on(the fun part!)
Starting with the makeover pieces seemed the likely first step.
Check out this quick & easy makeover.
It always amazing me by how paint can transform!
This is a primer and paint in one,
when I can cut my time in half it is quite exciting!
This was originally bought at Lowe's a few years back.
Now this is more my style.
I can wait to show you what other pieces I will be mixing in with this.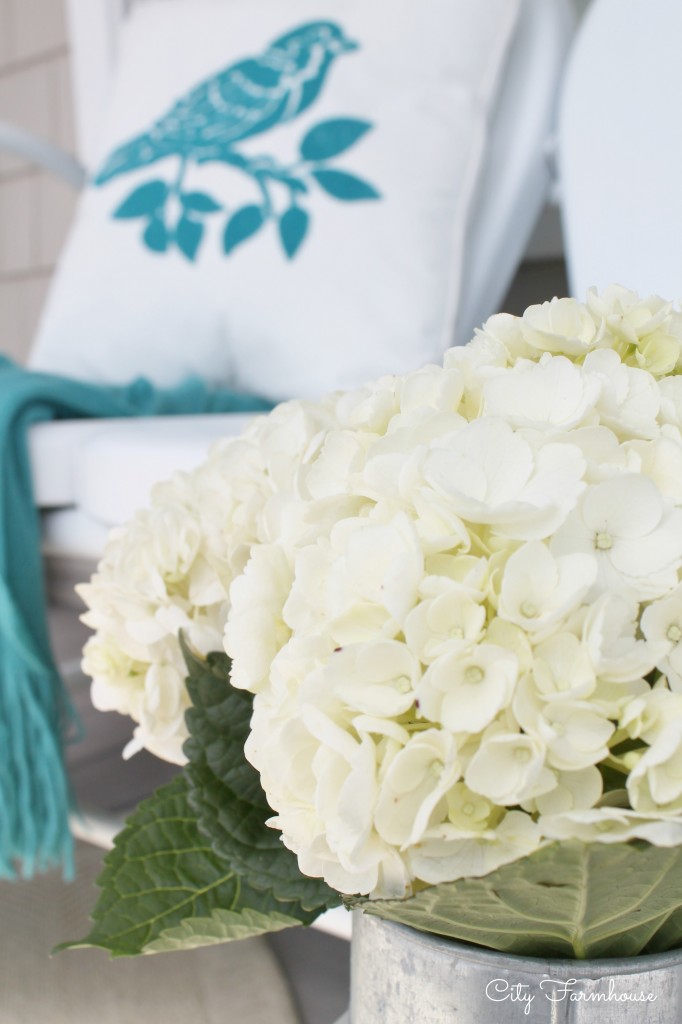 Pillow-Home Goods
Throw-Threshold, Target
I love this spot.
I can sit snuggled with my pretty throw and watch my boys play,
maybe sip a glass of ice tea and just take it all in.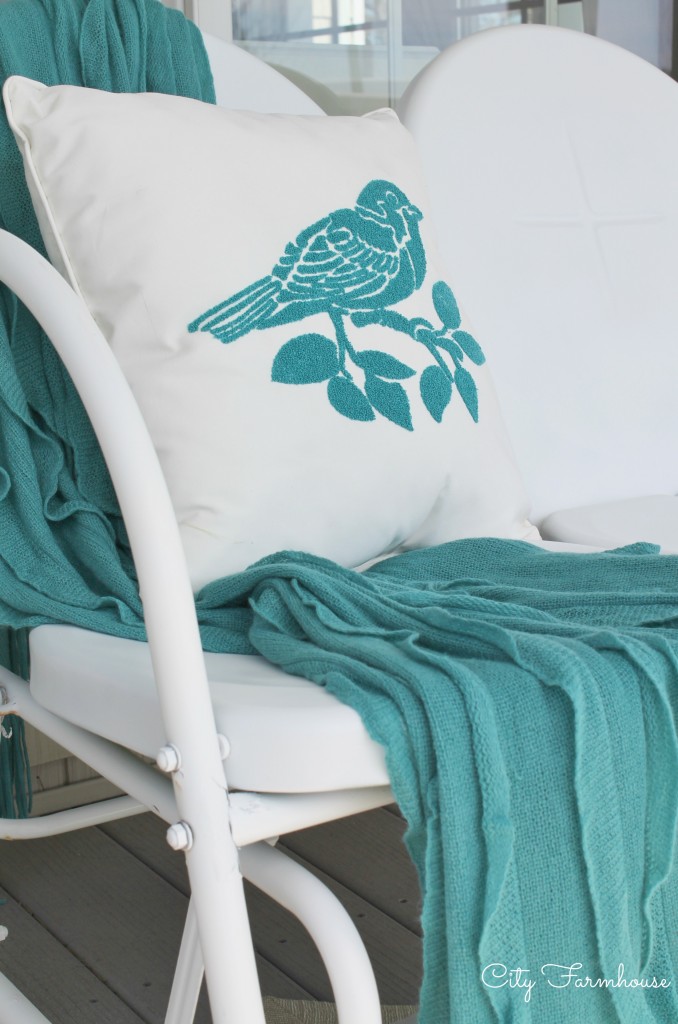 I am so excited to share more budget friendly outdoor living projects with you,
as I have many in the works.
My little assistant has been very timely & helpful,
so we are making good progress:).
Be sure to follow by email if you haven't already
or on Facebook,
so you don't miss a post!
Have a lovely & beautiful weekend!
Sharing at