Target Must Haves-Outdoor Edition
Summer is just around the corner and I for one am jumping for joy! I've been crushing pretty hard on Target's entire outdoor collection so it only seemed fair to give you the low down on all the pretty new things. Each year I allow myself a few new things from this incredible megastore but I have to tell you, I'm overwhelmed with what to buy this time around. It's ALL so good!
I'm making a few updates to our beach cabana this year as well as the patio so having multiple spaces to think about is fun but can also be expensive. We all know Target has a great value and quality, which is the good part. I still have some of their outdoor pieces from 8+ years ago, we live close to the bay and they've held up beautifully!
I also want new dining chairs but… it might have to wait until next year. It adds up fast, doesn't it? Then add in flowers and garden goodies!
Studio McGee Dining Chairs + Patio Table
White Pitcher, Wood Bowl + Blue Throw
This lounger looks amazing!!!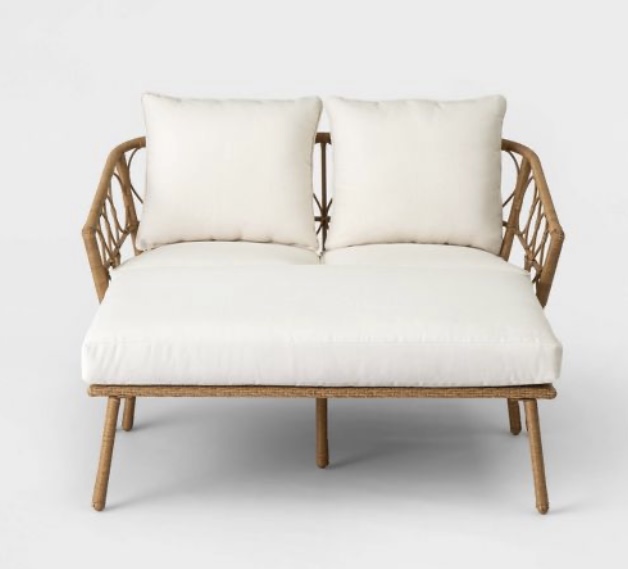 Concrete Planter, Raised Planter + Wicker Side Table
Rattan Club Chairs + Concrete Fire Table
They have a ton of outdoor pillows but these are my favorite!
Patio Chairs, Striped Rug + Rattan Settee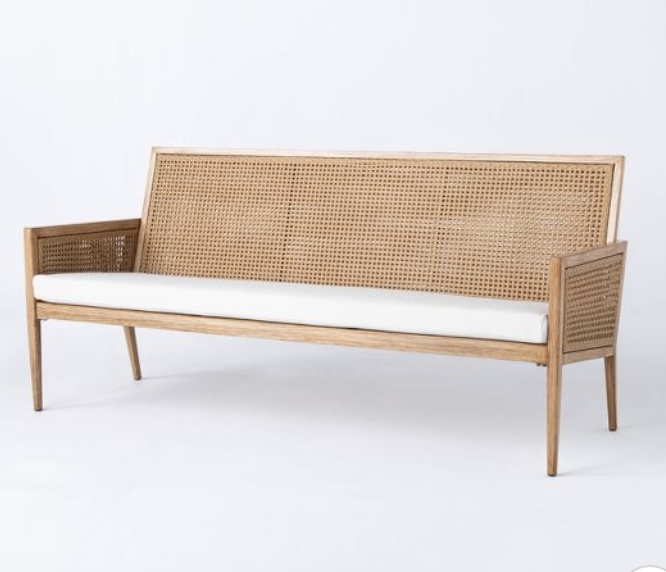 Patio Chair, White Table + Striped Rug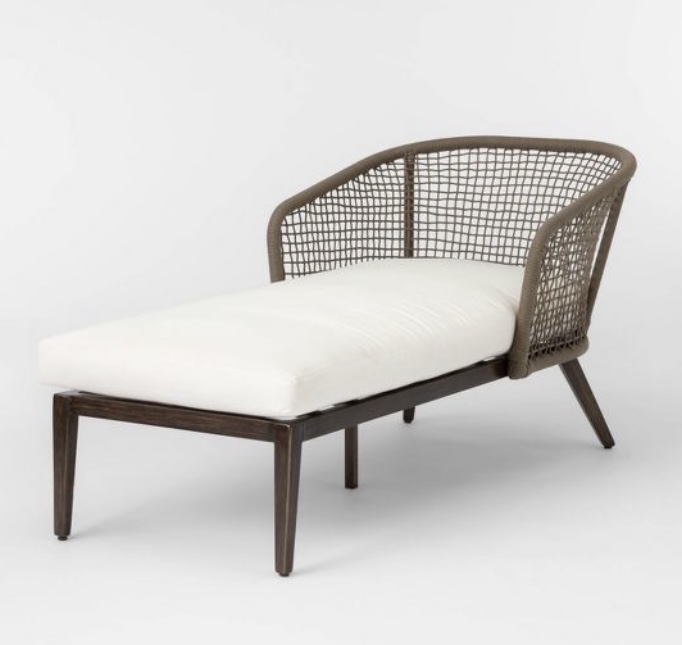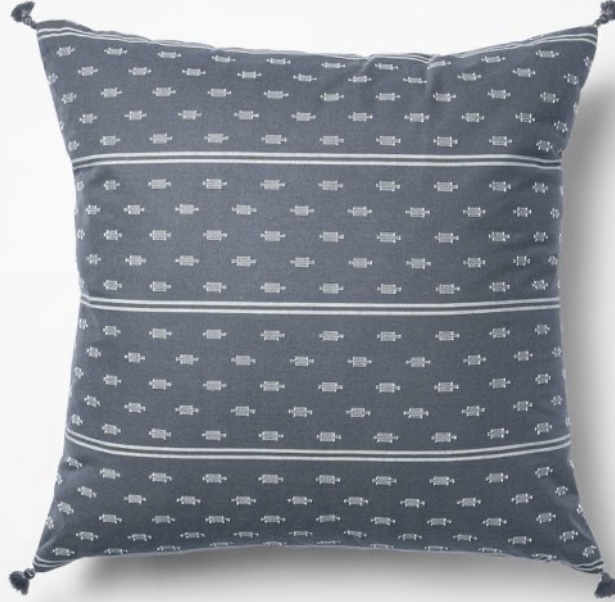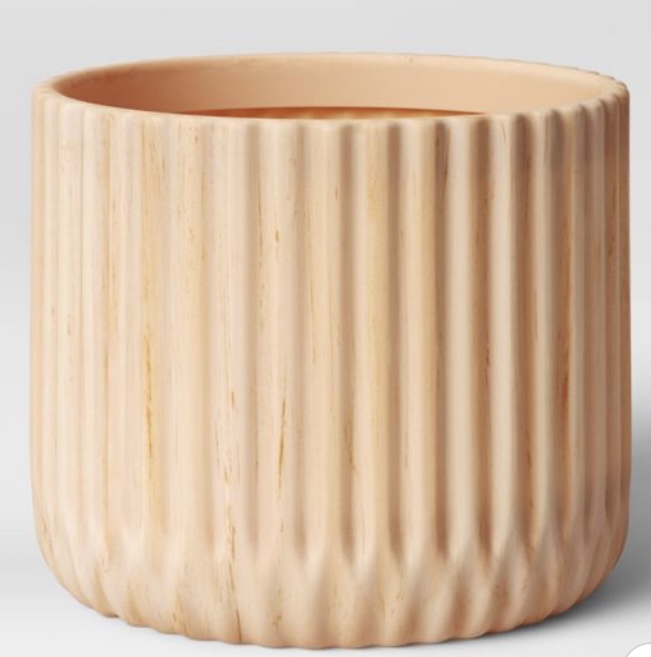 Black Lantern, Gold Scalloped Lantern + String Lights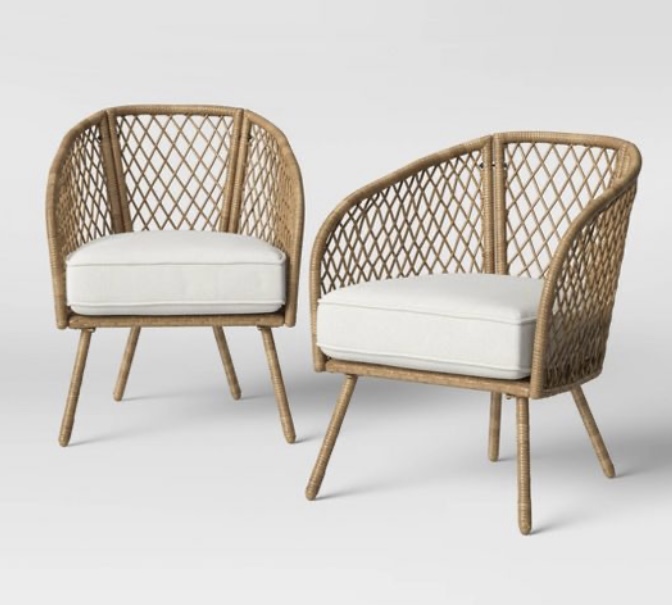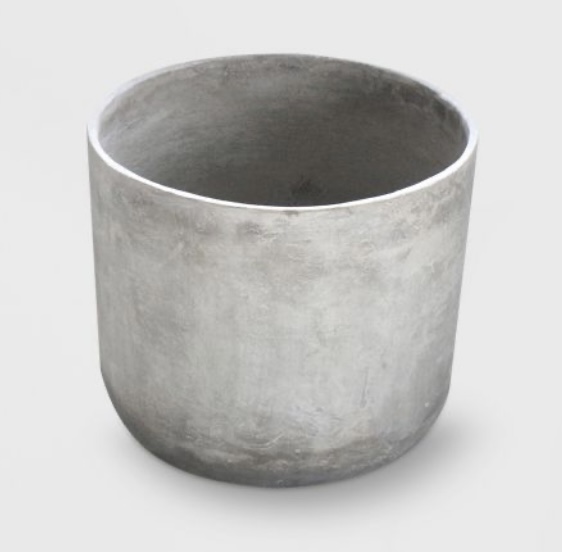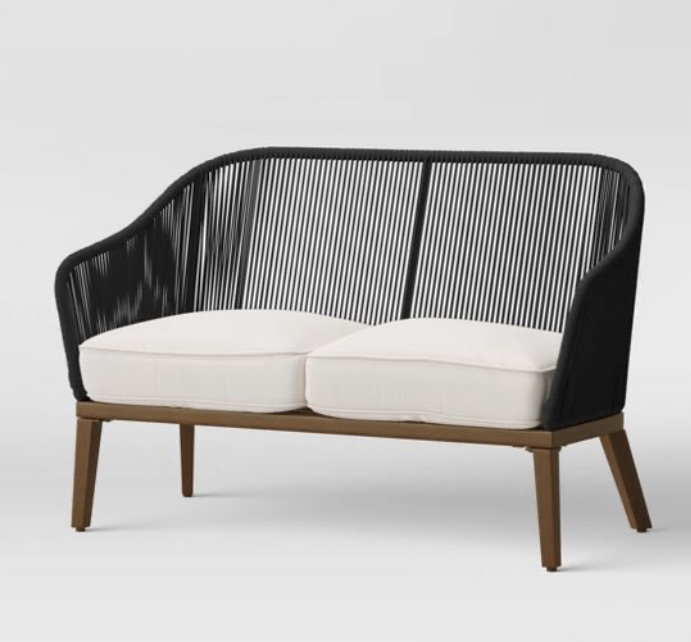 This post contains affiliate links.
Now you see my dilemma, right? What would you buy?
Have a fantastic Friday!!
Jen