Master Bedroom Makeover-Mixing It Up With Indigo
Hi there friends! I hope you all had a nice weekend! I am so excited to finally be sharing some updates I did to my master bedroom highlighting my love for indigo, neutrals and organic textures. Today I am revealing my new bedding and rug I chose from Annie Selke. When her fall catalogue came out, I was drooling over every, single page. It's that good!!! It was a tough decision but after much debate I thought the room could use some pattern and color.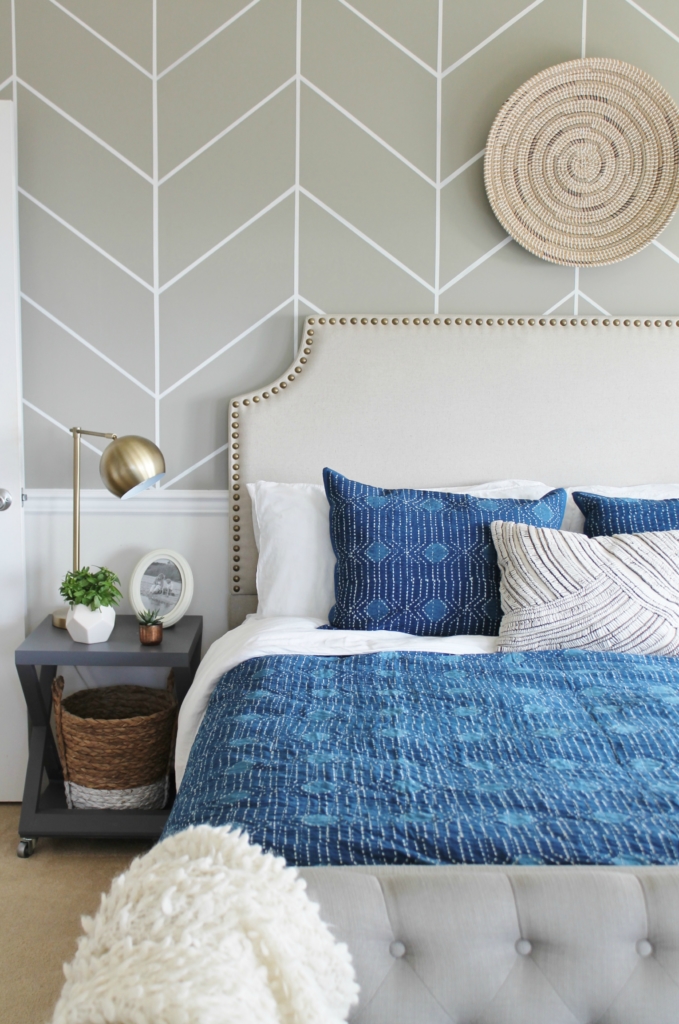 Let me also say that although I love a good, bold pattern I am thinking it is time to say goodbye to my herringbone wall. It's been fun but at this point in my life I am fancying a less is more vibe.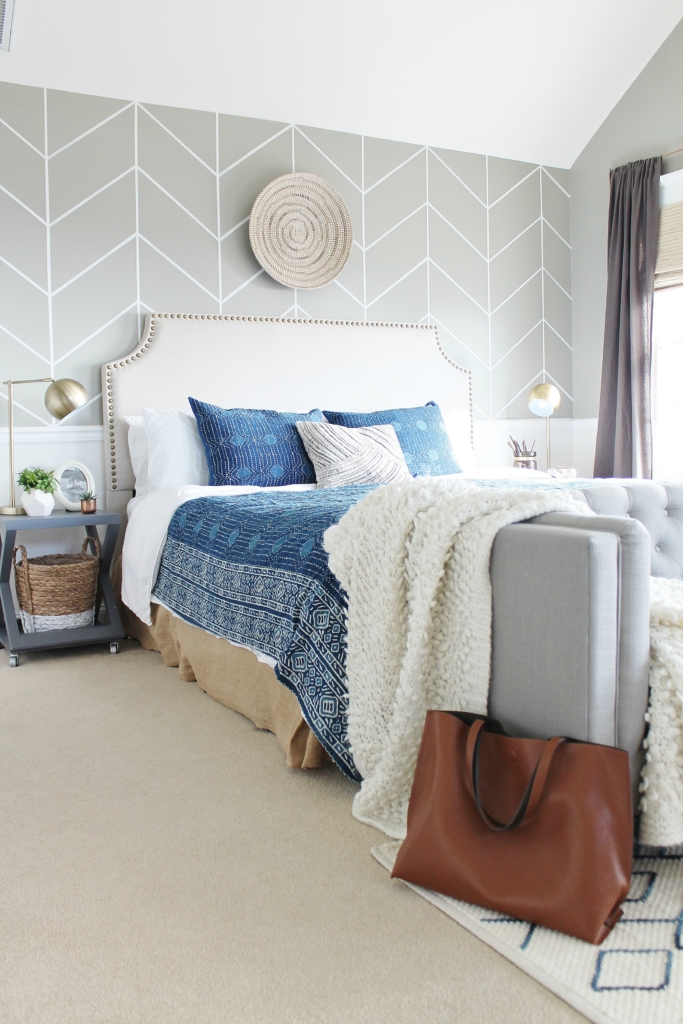 Lets start with the rug, dreamy right?! It's from Dash + Albert called Teca in Ivory. This rug is beautiful, cozy, comfortable and just right with it's subtle artisan pattern.
I created a little seating area at the foot of our bed, we play games with the boys, read and watch television. It's nice to have that extra area when we are all in here.
The gorgeous Mara Knit Throw is from Pine Cone Hill. I liked the idea of balancing the pattern with an organic, neutral piece. My rule of thumb is to balance pattern by blending scale and size and by giving visual breaks. By painting my walls a neutral hue it will give a soft place for your eyes to rest. I am a visual person & really needed to see it all together in an image before I could really decide. Plus, this is the project that made it into BHG, so it is bittersweet to say goodbye.
The bedding…HELLO BEAUTIFUL! I am actually excited to make my bed everyday!!! The Resist Dot Indigo Coverlet is the perfect weight to lay on top on my linen duvet. It adds the ideal amount of warmth as well. I have had coverlets & blankets that I wake up so overheated, this one is awesome! Lets also talk about the pretty factor, it looks authentic, handcrafted, artisan and adds that pop of indigo in such a humble way.
The shams are also part of that collection. I used my simple white linen pillowcases to create that visual break again. The Goa Pillow adds a subtle texture and brings balance to some of the grays I have in the space.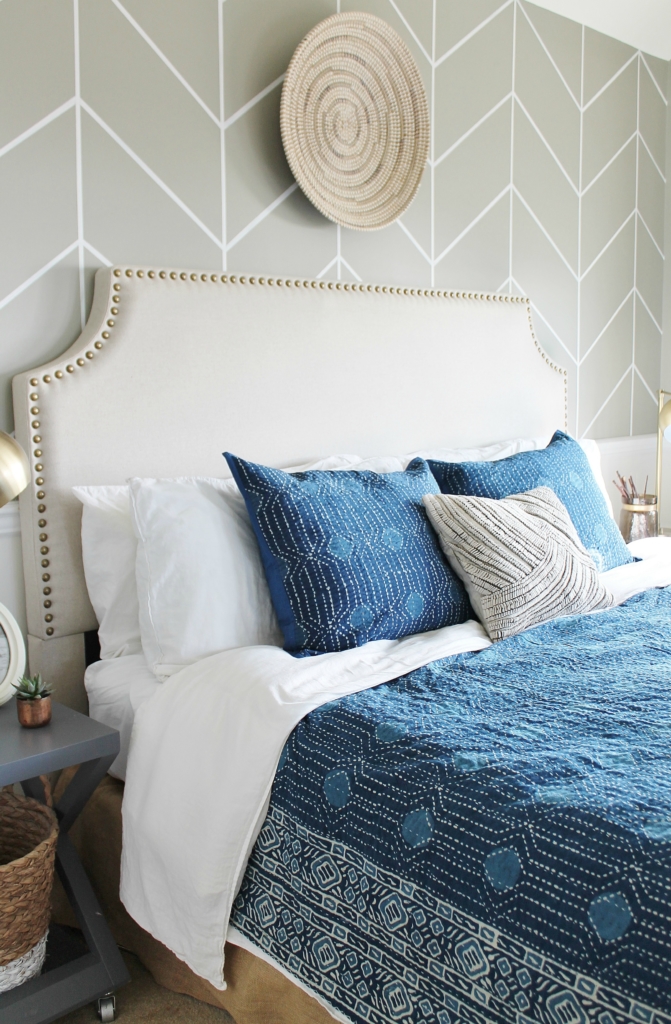 The live edge bench is great because it also doubles as a coffee table. The great part, all of the edges are curved so it minimizes late night accidents, lol. I can't tell you how many times my husband had stubbed a toe or banged a knew on all the crazy things I decided to decorate with:).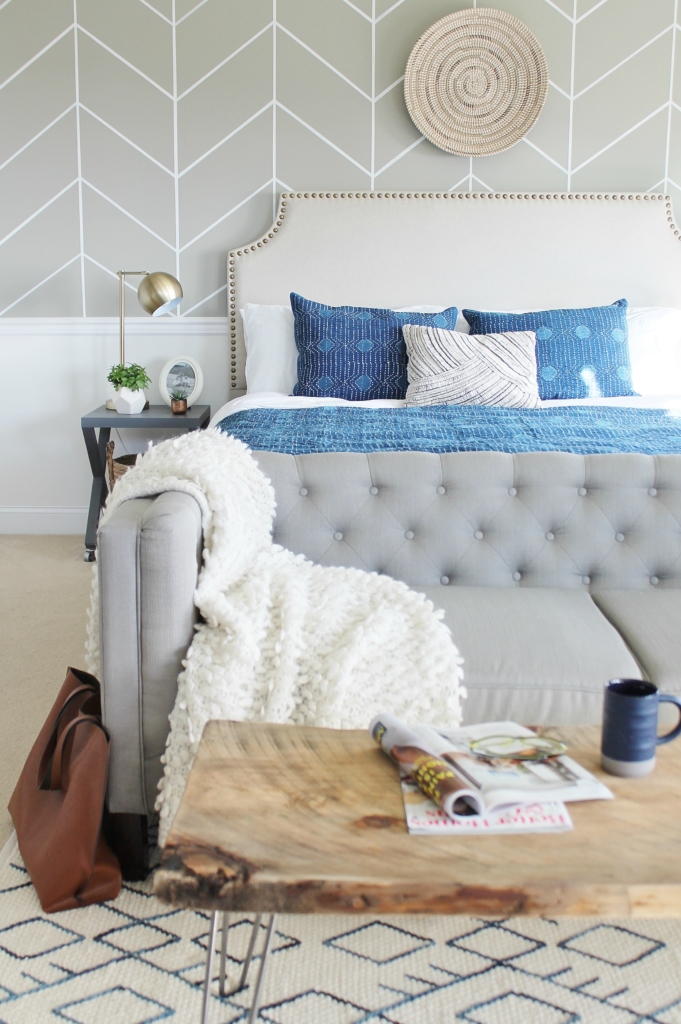 Our bedrooms are so often an area we overlook, but the reality is we shouldn't because if you are like me, it's a place we relish time spent here, especially at night when our day is done.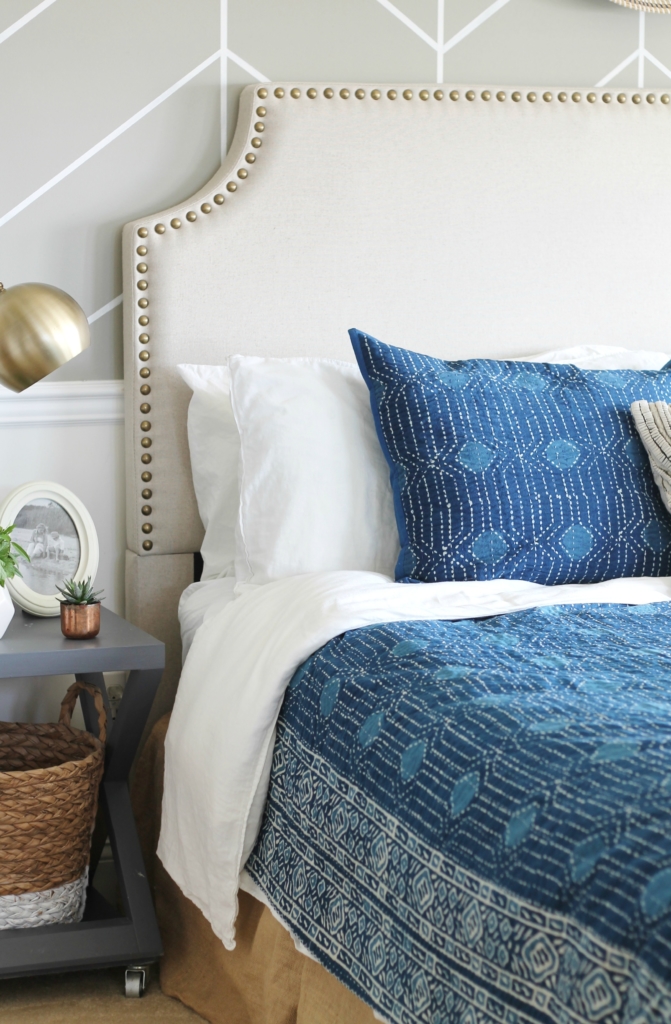 Honestly, I love indigo!! I am not sure why I waited this long to introduce it in my bedroom.  
What do you think? Lovely, right?!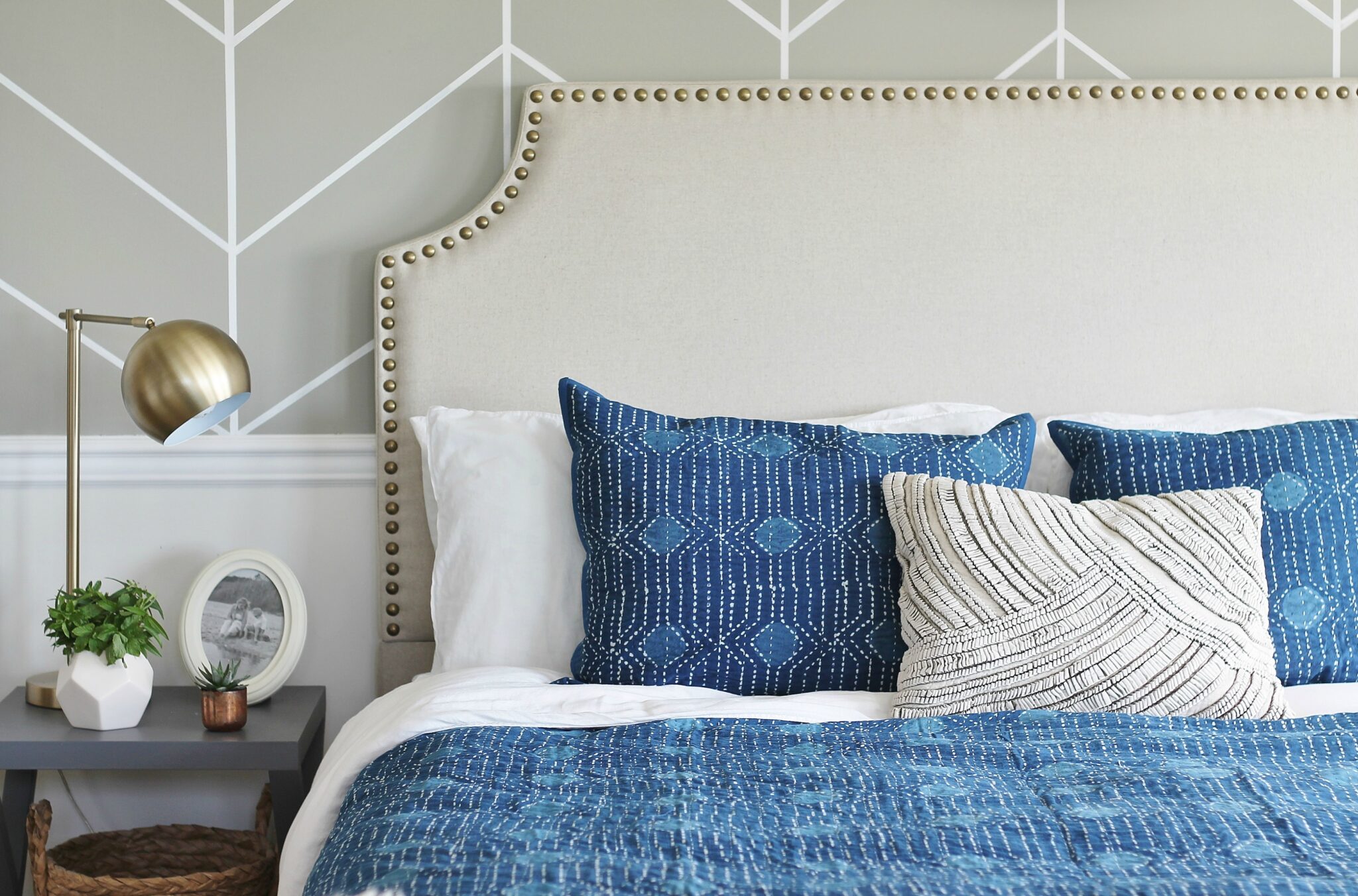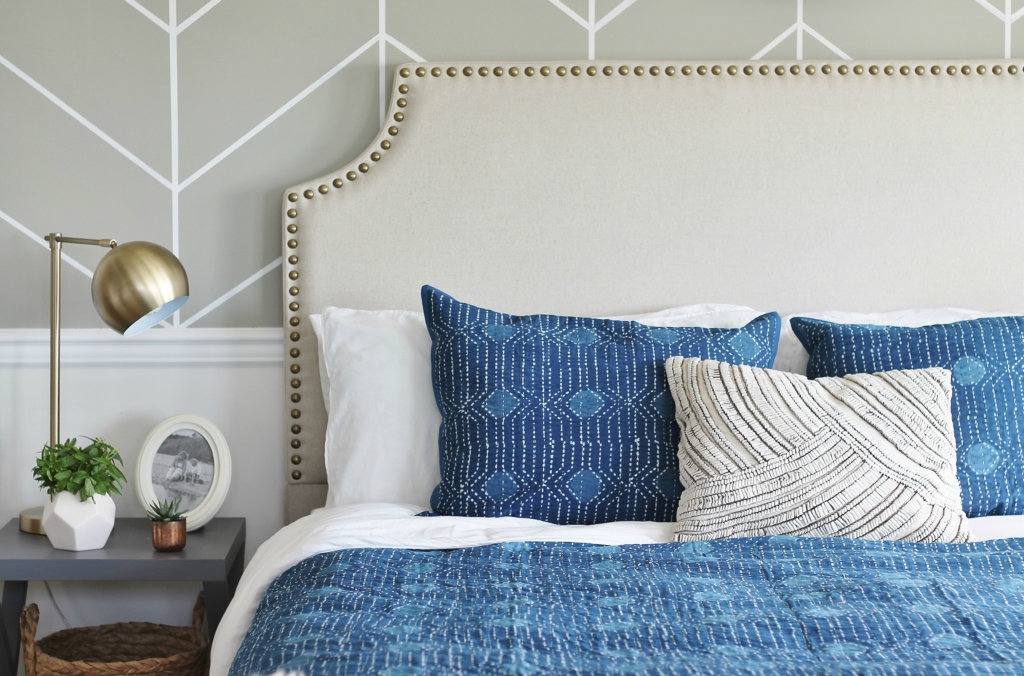 Thanks for stopping by today! I can't wait to show you more! Next up, come see what I did with the windows!!!
(This is sponsored post, product was given in exchange for the post)
Have a happy day!