Spring Front Porch + Joss and Main Outdoor Living Giveaway
Hi friends! I have teamed up with Joss and Main to bring you an exciting opportunity to enter their #designtheoutdoors giveaway!!! It's worth $500 and just in time to spruce up your outdoor living spaces! Speaking of outdoor living, I just finished the updates to my front porch with one of their new outdoor sectionals and we couldn't be happier to have the extra seating!
We all know that Joss & Main is the destination for style and savings & this sectional definitely proves that. I have had a few neighbors notice and ask me about it, when I tell them, they are blown away.
We use our front porch a lot, every morning when the weather is good, during the day and in the evening. We are at the end of a road with bay views, so it's quiet and pretty. As you can see it's rather large as well, so it can accommodate a large piece. I knew after years of trying different furniture arrangements that I needed a change & more comfortable seating that could accommodate more people.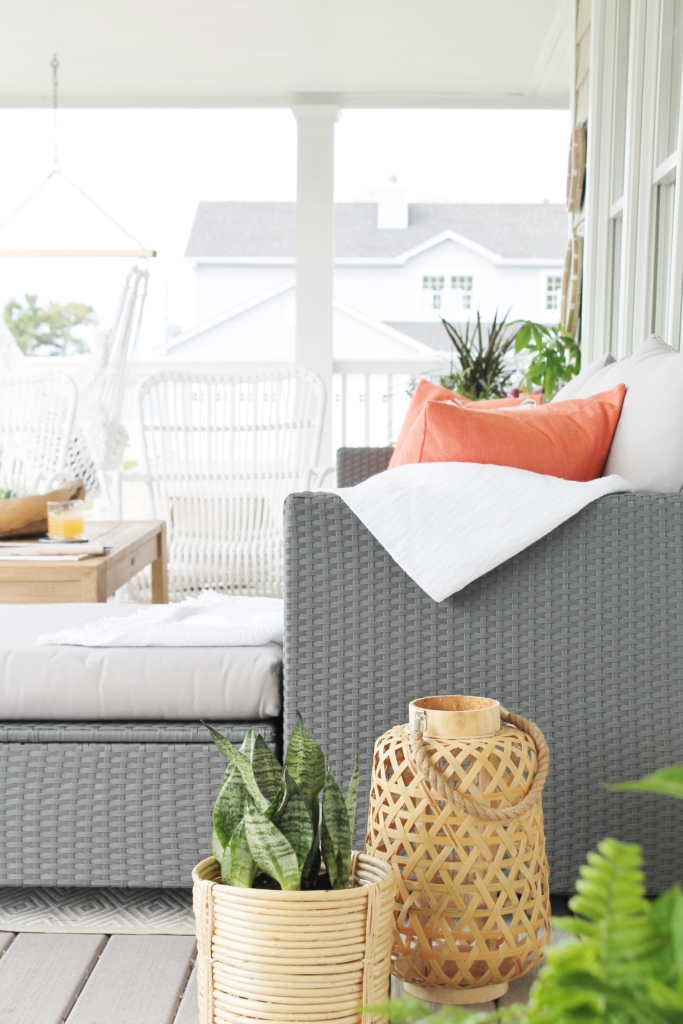 I also knew I wanted a modern arm, nothing too bulky and because we have long windows behind the sectional, I didn't want anything to obstruct the view from inside. The height on this sectional is perfect!
Another thing I love is the flexibility, it can be a sofa if I take the ottoman away. I change things so often that it's a nice bonus. Most outdoor sectionals are modular, which is great if you are a person who likes the move things around, like me :)!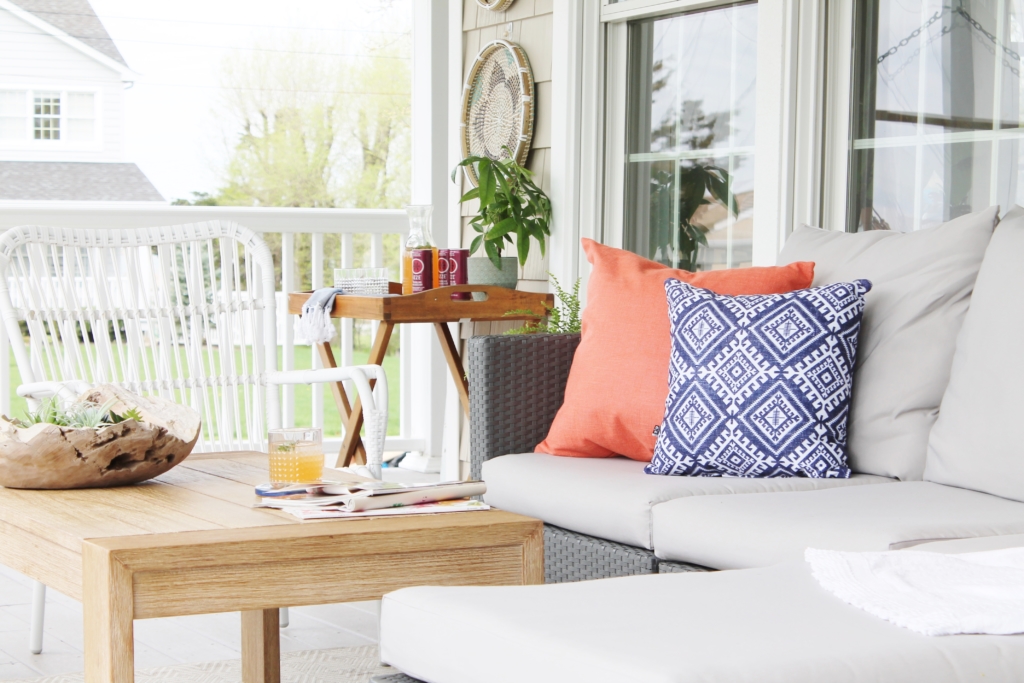 I found these great pillows (above) from Joss & Main but truth be told I may have moved them to my other outdoor space because I love them so much!
I layered in happy hues with the accessories, it's just enough to create a look that can take us right into summer.
This time of year I like to wait for Jack to come off the bus, with a magazine and coffee, taking a few minutes to deflate before part 2 of the day begins:).
Making an area for a small drink cart is always a functional and pretty element to add to any outdoor space.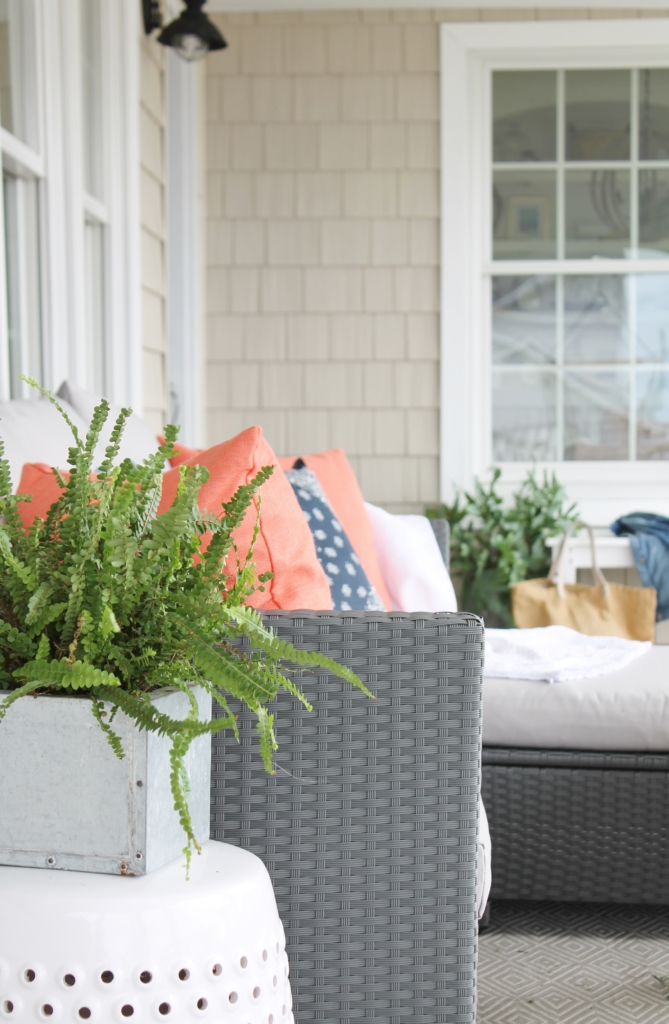 I also bring my indoor plants out when I know the temperature is consistently warm enough. It adds a cozy layer that feels inviting.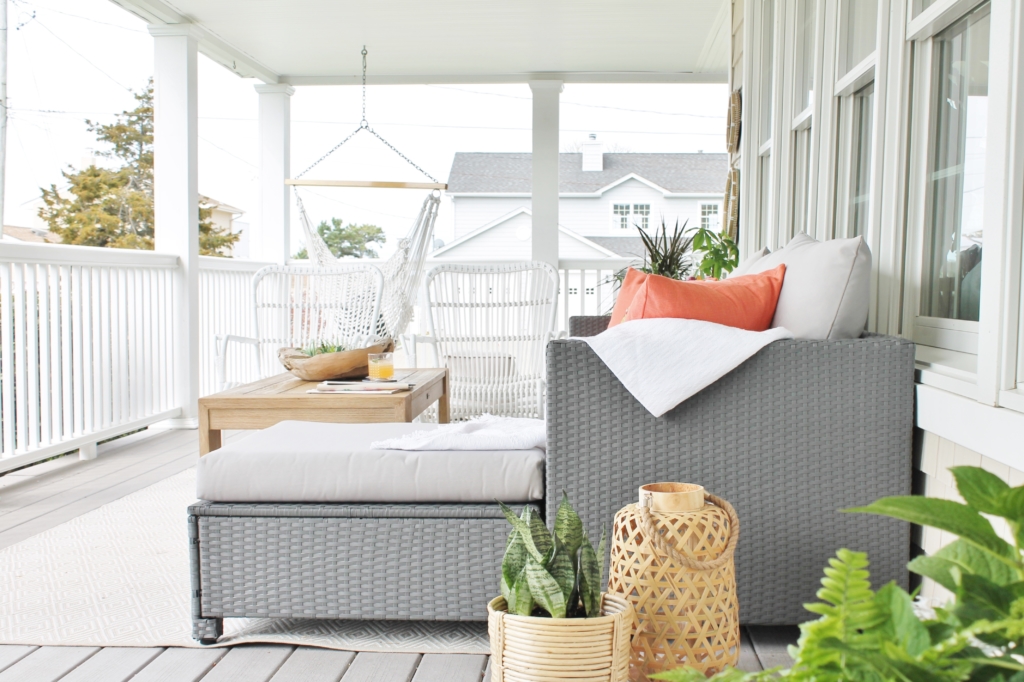 For more fresh and seasonal finds at incredible prices, head on over to Joss & Main.
Ok, the giveaway details….
Take a picture of your outdoor spaces, post to your Instagram feed, tag Joss & Main and use #designtheoutdoors to enter. The drawing will be held on 7/1.
Or head on over to Joss & Main's Instagram account for more deets.
This is a sponsored post from Joss & Main, product was given in exchange for the post. All opinions are my own.
Have a happy day and be sure to enter this amazing giveaway!!!!