BHG Stylemaker Event At The Gramercy Park Hotel
I have been blogging for about 5 years now and I still want to pinch myself each and every time I get an opportunity to be a part of something that I could have only imagined in my wildest dreams. To say I am grateful is an understatement. Who would have thought when I began this crazy journey, which I had NO clue what I was doing, that I would one day be writing this article about the Better Homes & Gardens Stylemaker event I attended.
This is the 3rd BHG Stylemaker event I have attended and each year I am blown away. This year is no exception. The event took place at the Gramercy Park Hotel, which is just gorgeous! I went in that morning with John, he went to work and I went to this amazing event.
Photo credit belongs to David Keith.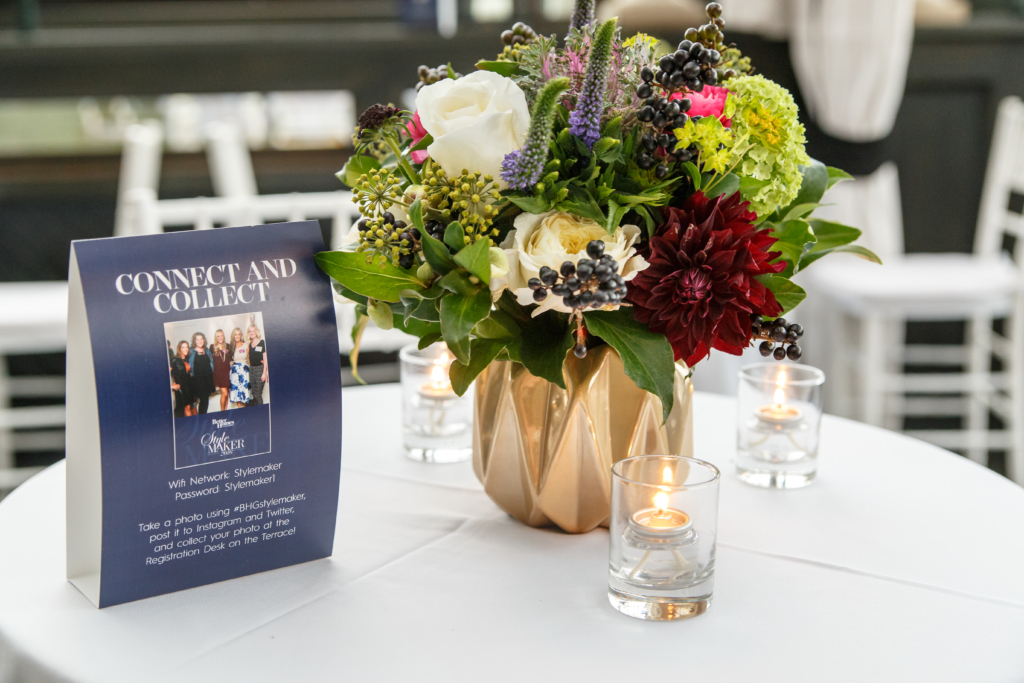 Look at the ceiling layered in simple pendant lights.
A few of the editors, Nancy Hopkins & Jessica Thomas, they are so lovely in person.
This moss wall from Planted Design was incredible!!!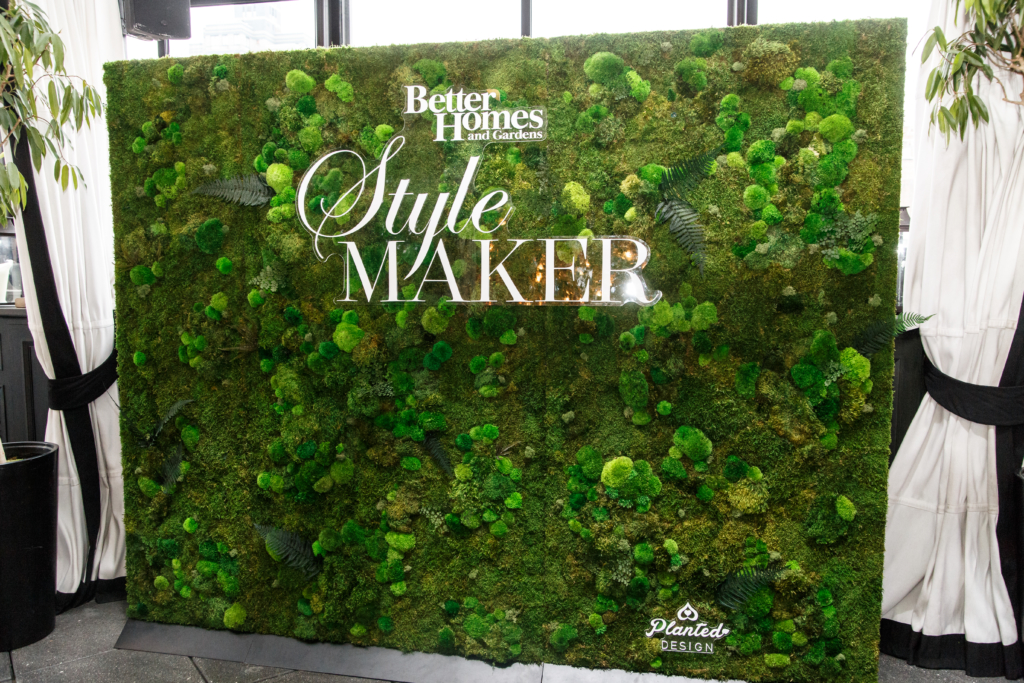 The sponsors were Crate & Barrel, Dunkin Donuts, Think Thin and Triscuit.
You may see some familiar faces in some of these candid shots. This is such a small, intimate group of bloggers/designers that I look forward to seeing old friends, meeting "online" friends and making new friendships all together.
Stephen Orr, the Editor in Chief has a such a witty sense of humor, I love hearing his stories.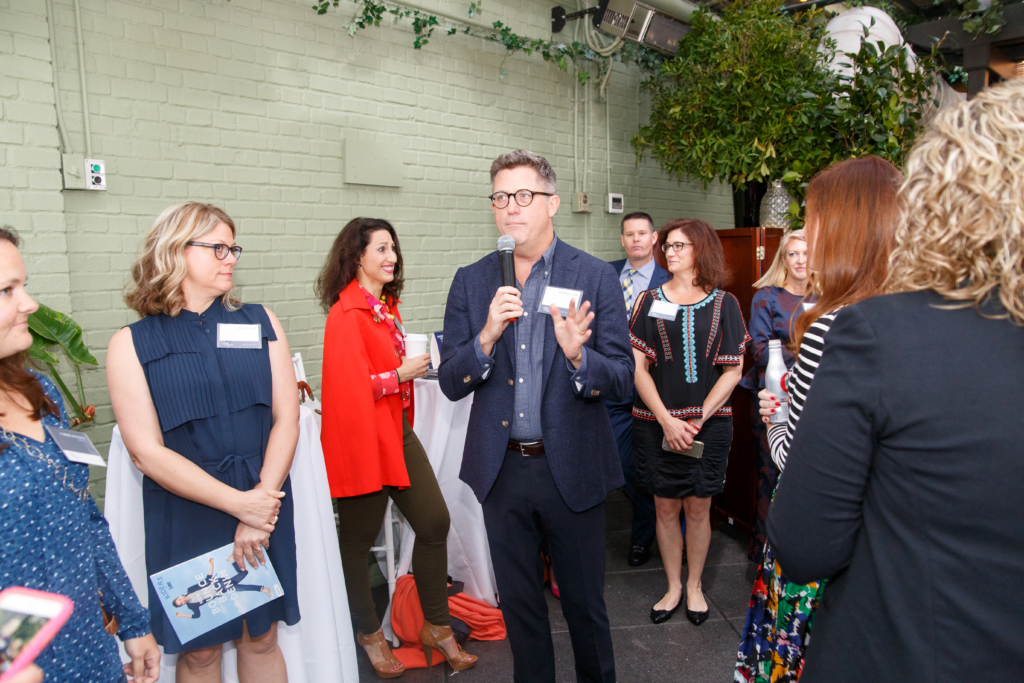 More of the wonderful editors from BHG!!!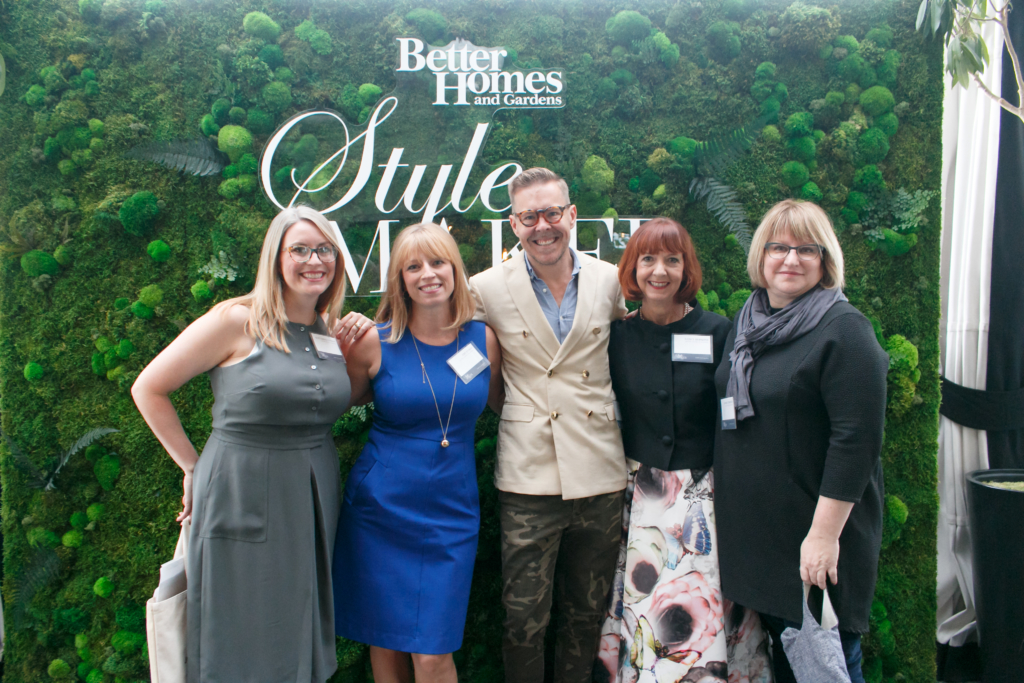 Stephen Orr had a great conversation with Grace Bonney of Design Sponge. She spoke of her experiences in this industry, how it has changed and her life now. She has a new book, In the Company of Women in which she shares over a 100 creatives and their crafts, along with inspiration and advice from their own, very honest personal journeys.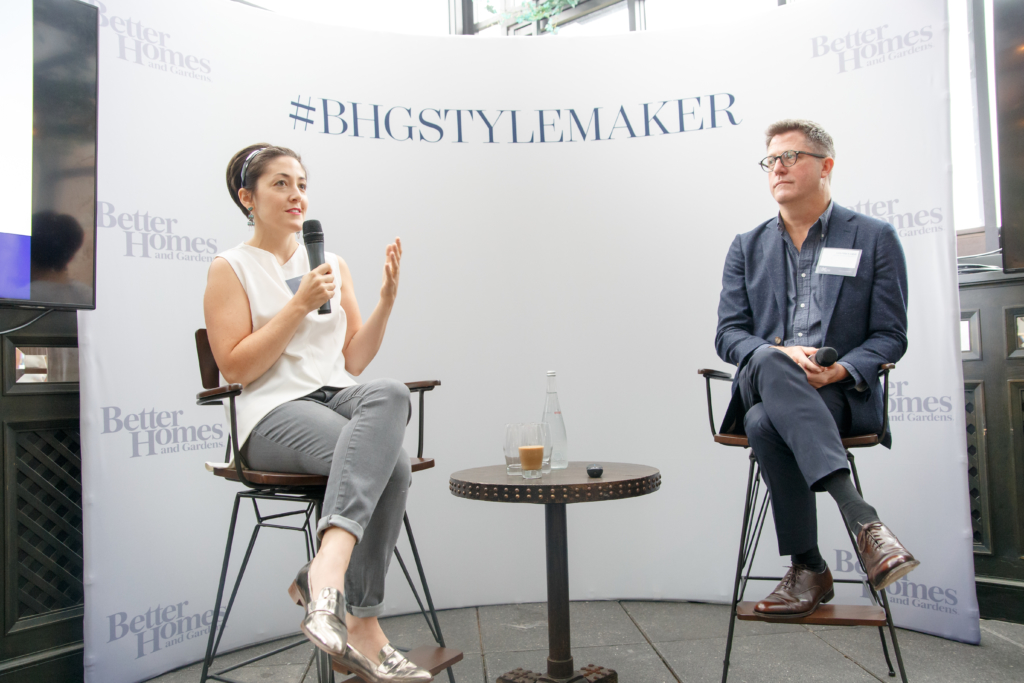 More networking and eating….
Every inch of this space was beautiful, including the flowers arrangements.
And food….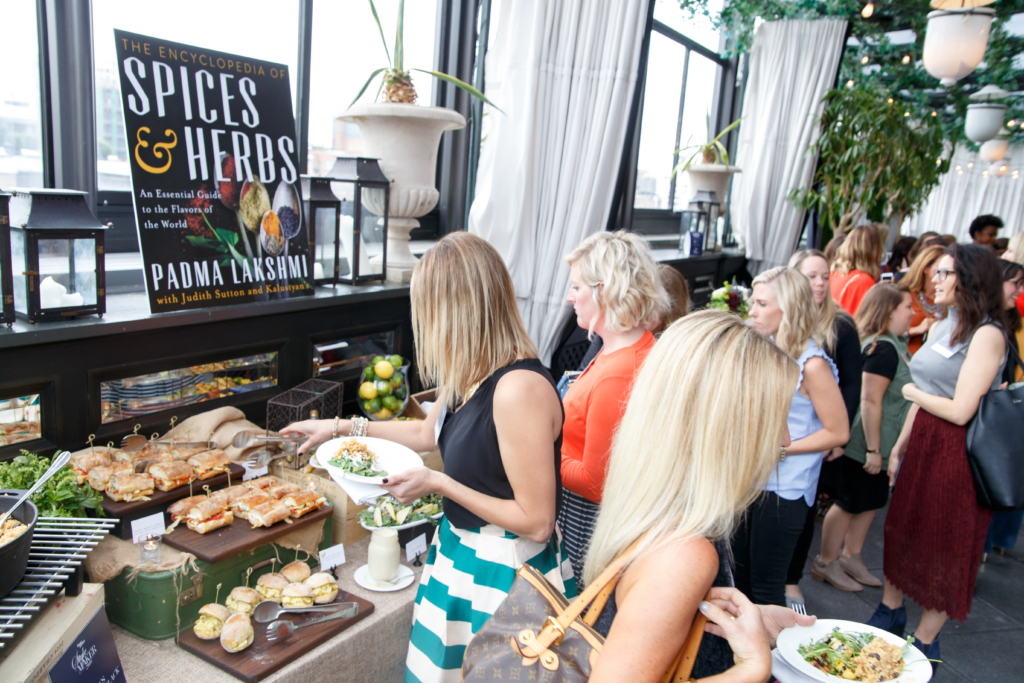 I loved spending time with these girls!
There was a session on flowers and I was glued to my chair. This is Erin from Floret, she lives in WA with her husband and has a flower farm. What a genuine, sweet person who loves what she does. I am sure you are already following her on IG @floretflowers.
And of course the cocktails…
This panel is Woody Woodward from Crate & Barrel, Chris Benz from Bill Blass, Stephen Orr the Editor in Chief and Jill Waage, the Executive Editor at BHG. It was so insightful to hear these successful and original creatives talk about inspiration and how it all began for them. This was VERY cool!
This is the designer and owner of Planted Design, how cool is this moss wall?!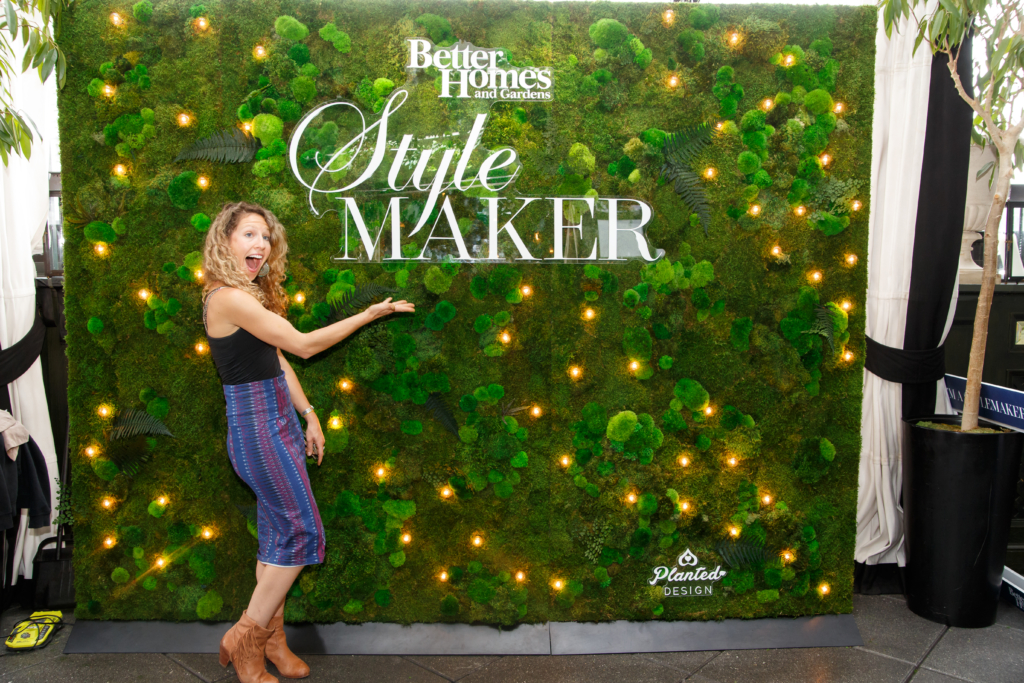 Guess who else was there?! Padma Lakshmi, host of Top Chef! She gave the keynote at the end of eth day. To hear her passion for food and her journey was inspiring.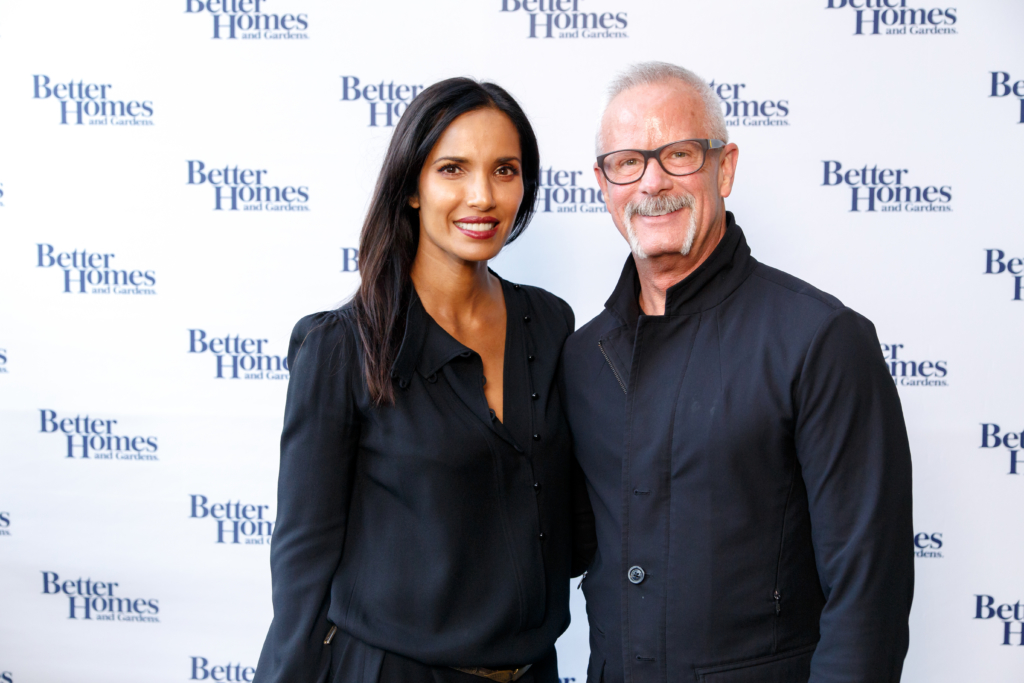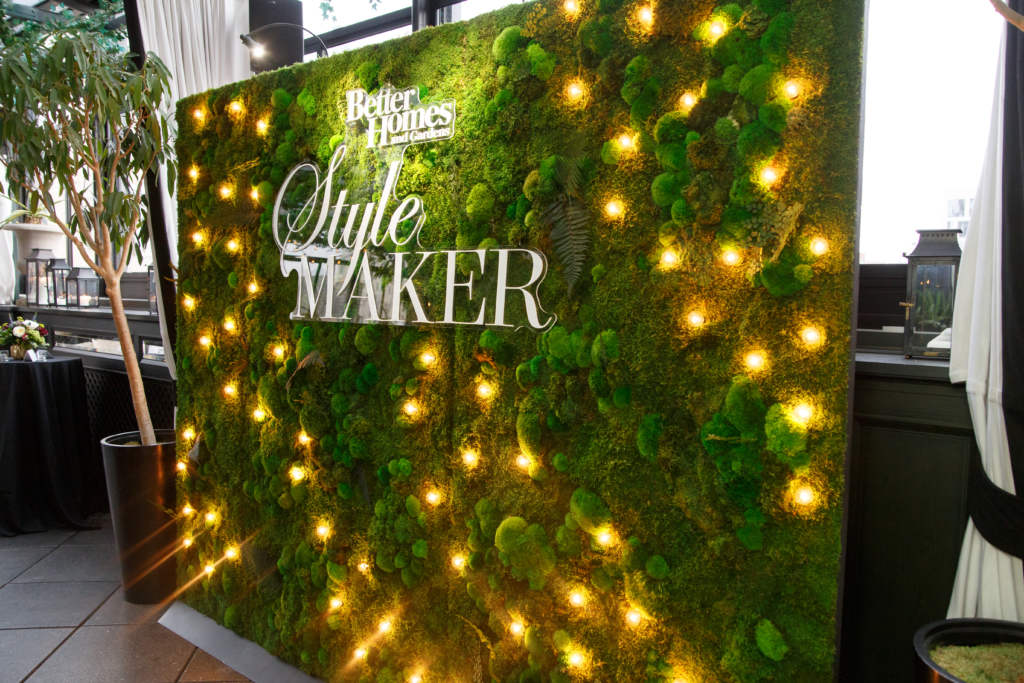 The cocktail party…
Thank you for stopping by! Have a beautiful day friends!