Outdoor Makeover-Free Workbench Turned Into Potting Bench + Bar
It's been a long time since I was this excited about repurposing a FREE piece of furniture and turning it into something unexpected. Long story short, I found a workbench for free, and I thought, huh, maybe this could be a potting bench. So I measured the old one I had, and sure enough, the pieces were the same height. Then came paint, which you ALL helped me choose over on my Instagram stories. Thank you, by the way! And so from there, the idea was hatched.
This is the very sad before.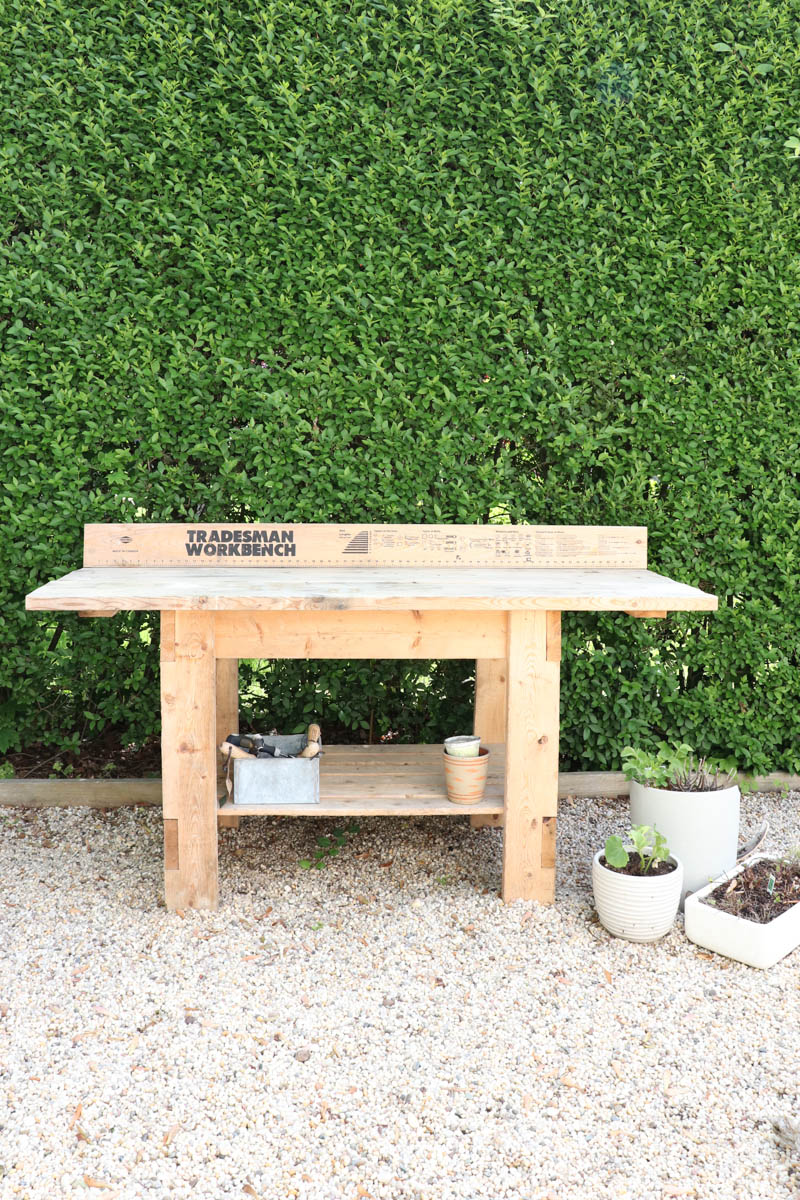 I know it doesn't look like much, but you will be shocked at what a little paint can do. There have been outdoor pieces that I used a primer and paint in one. Not with this project. If you have raw wood, always use a good primer. I've learned the hard way.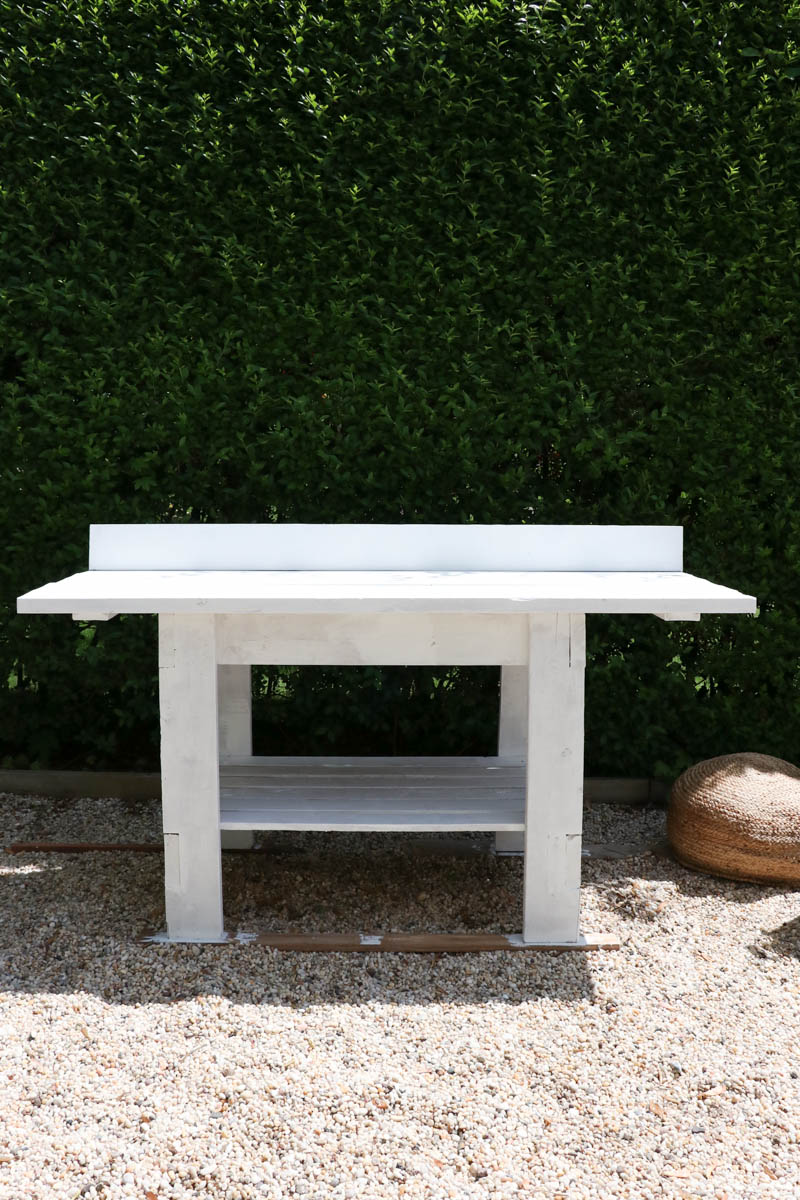 Okay, drum roll, please; the paint you selected was Boothbay Gray by Benjamin Moore. It's very Serena Lily, right?!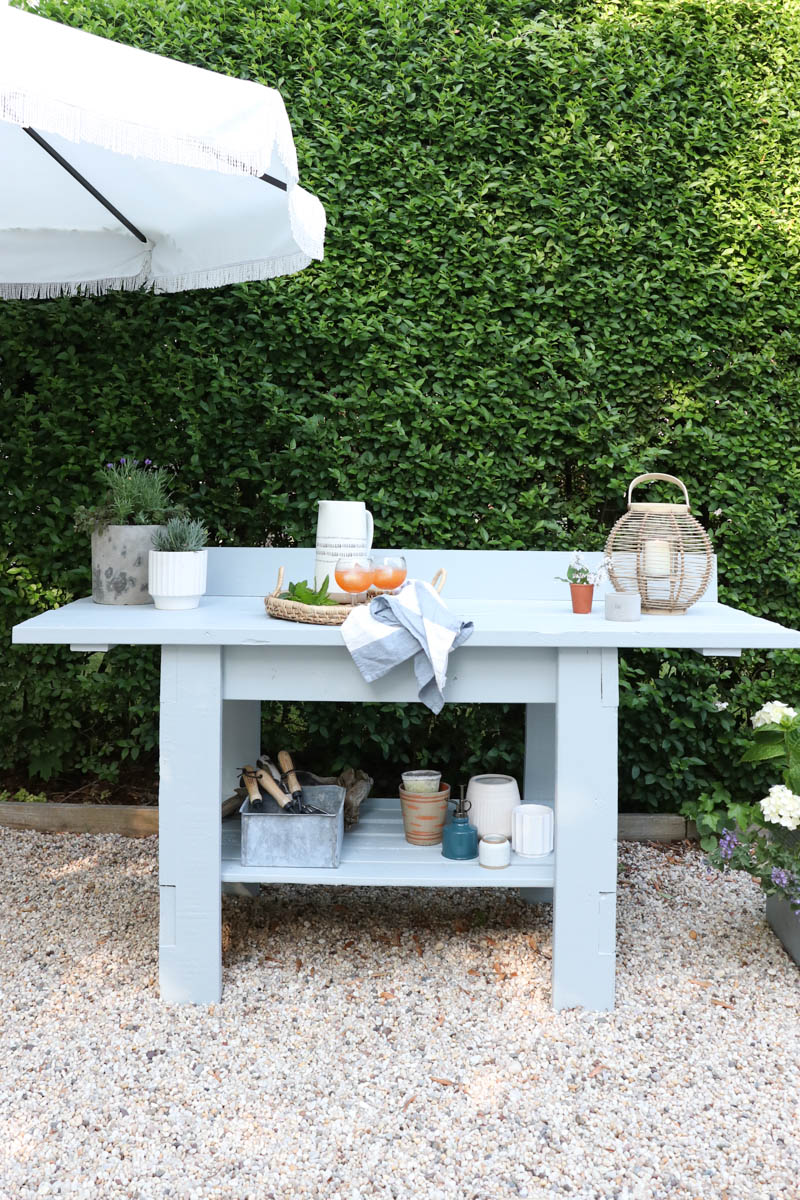 I thought it would be nice to also have it set up as a bar area with drinks and food when we host out here.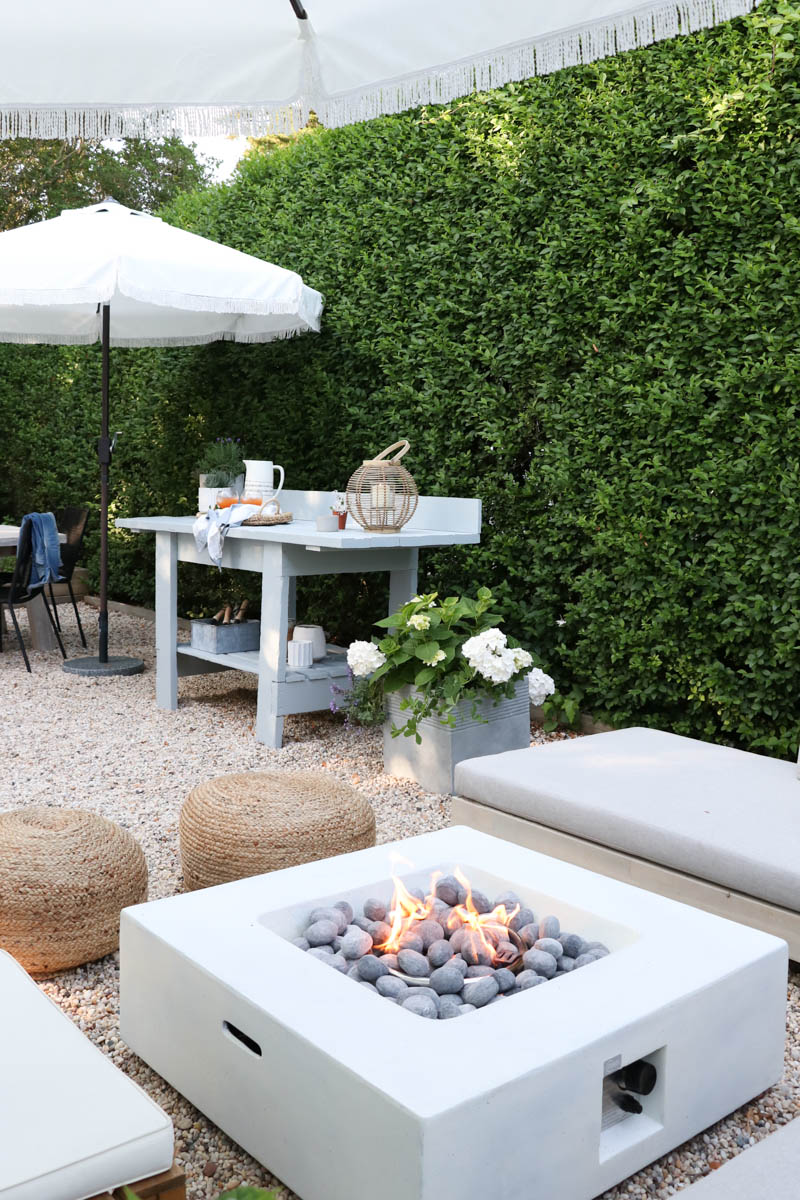 The fire pit and concrete fiber stones can be found on Amazon. It was a fun and easy makeover. Last year I saw the round balls all over Instagram, but they were very pricey. These are half the price. What do you think? You can see the before and after HERE.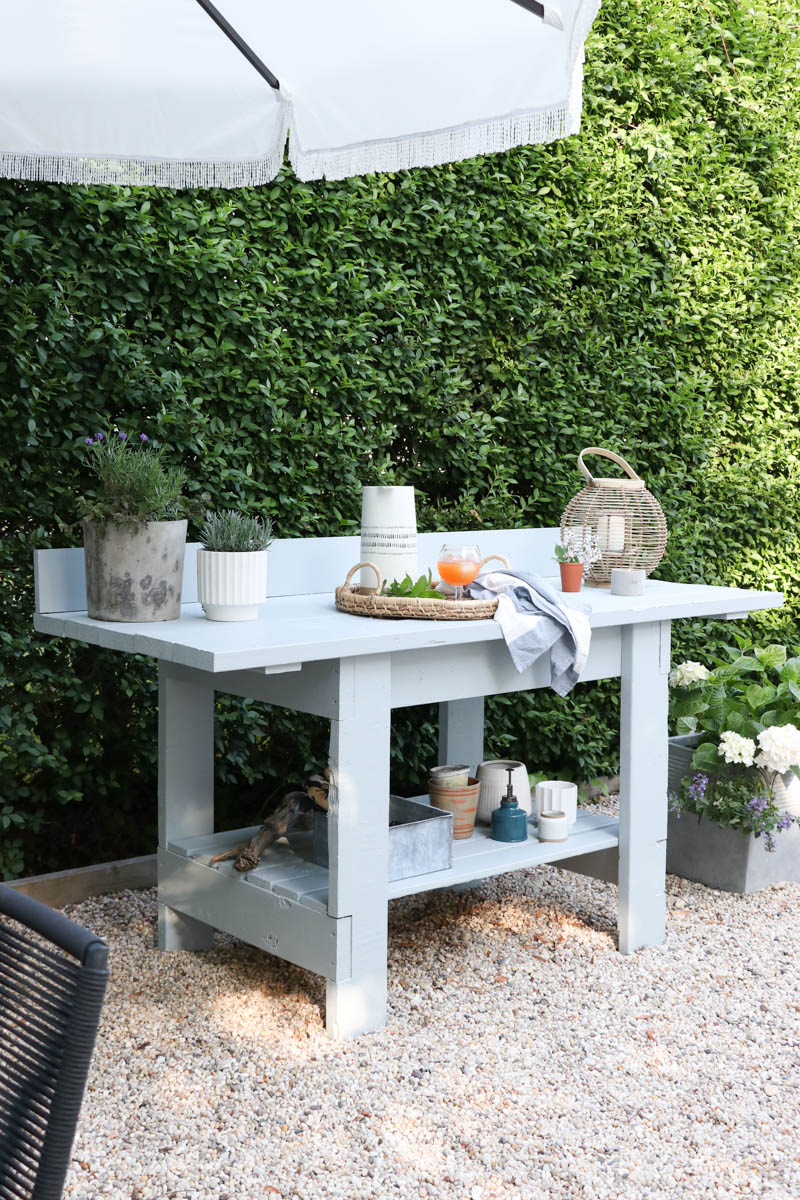 Below is a sneak peek at my backyard, will I will share soon.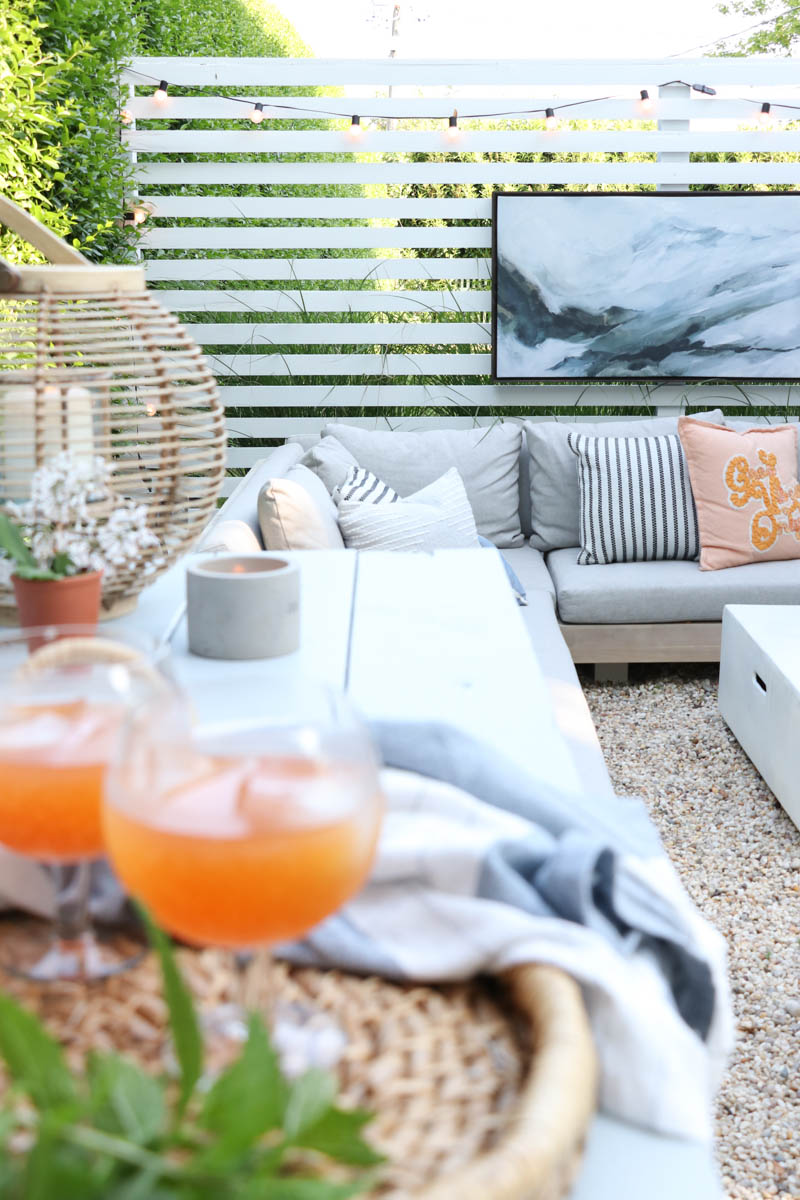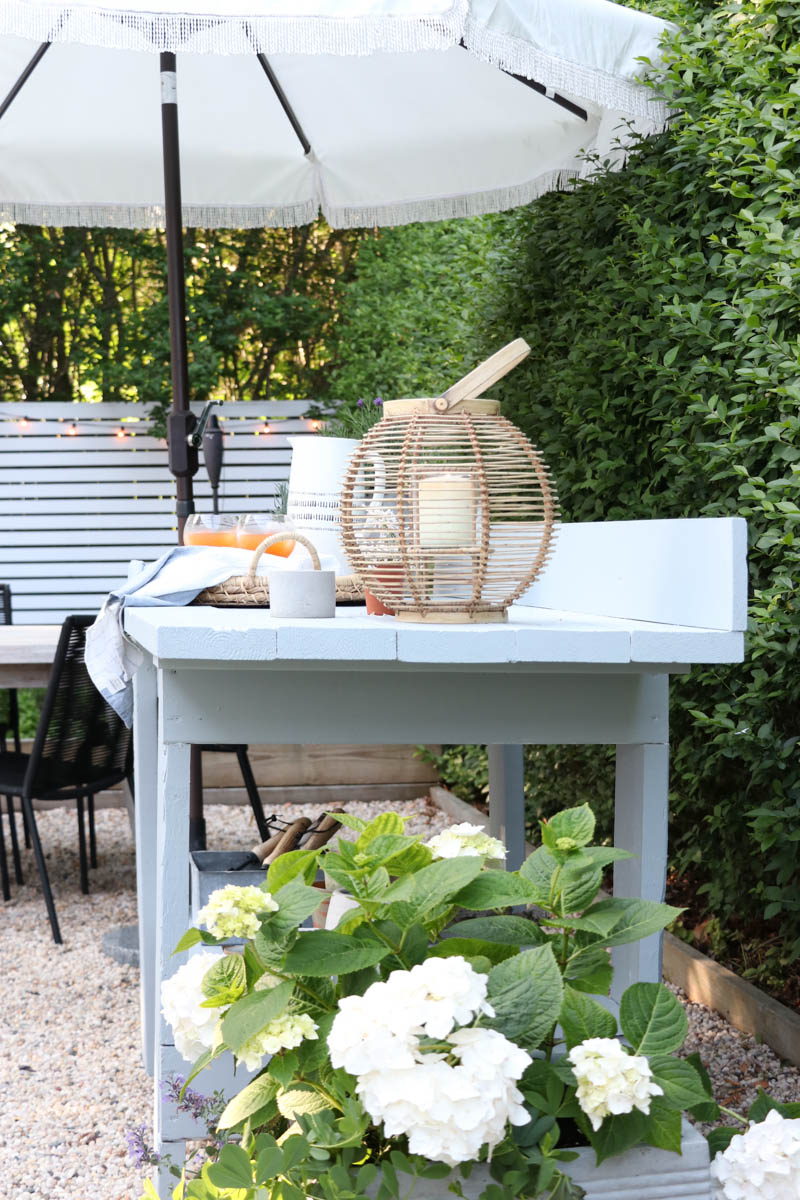 My backyard has seen a lot of changes through the years. You can find some pretty incredible before and afters HERE.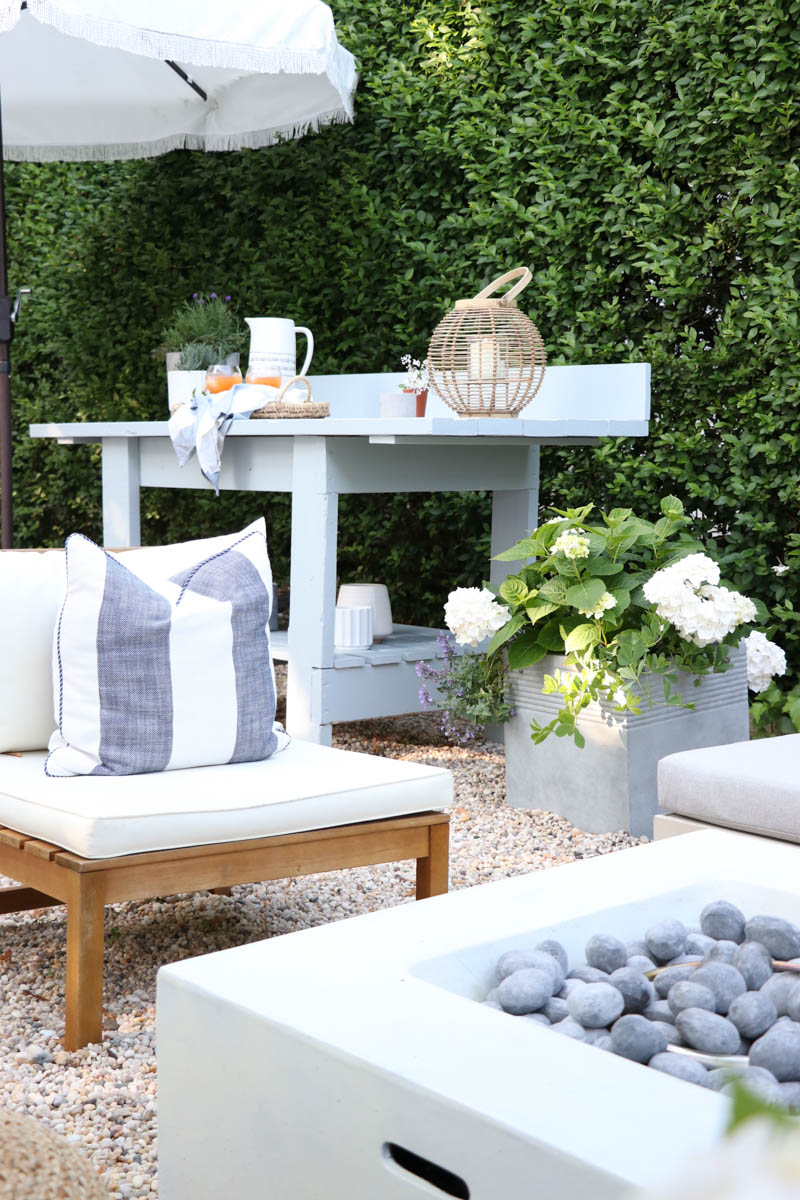 You can shop the post below.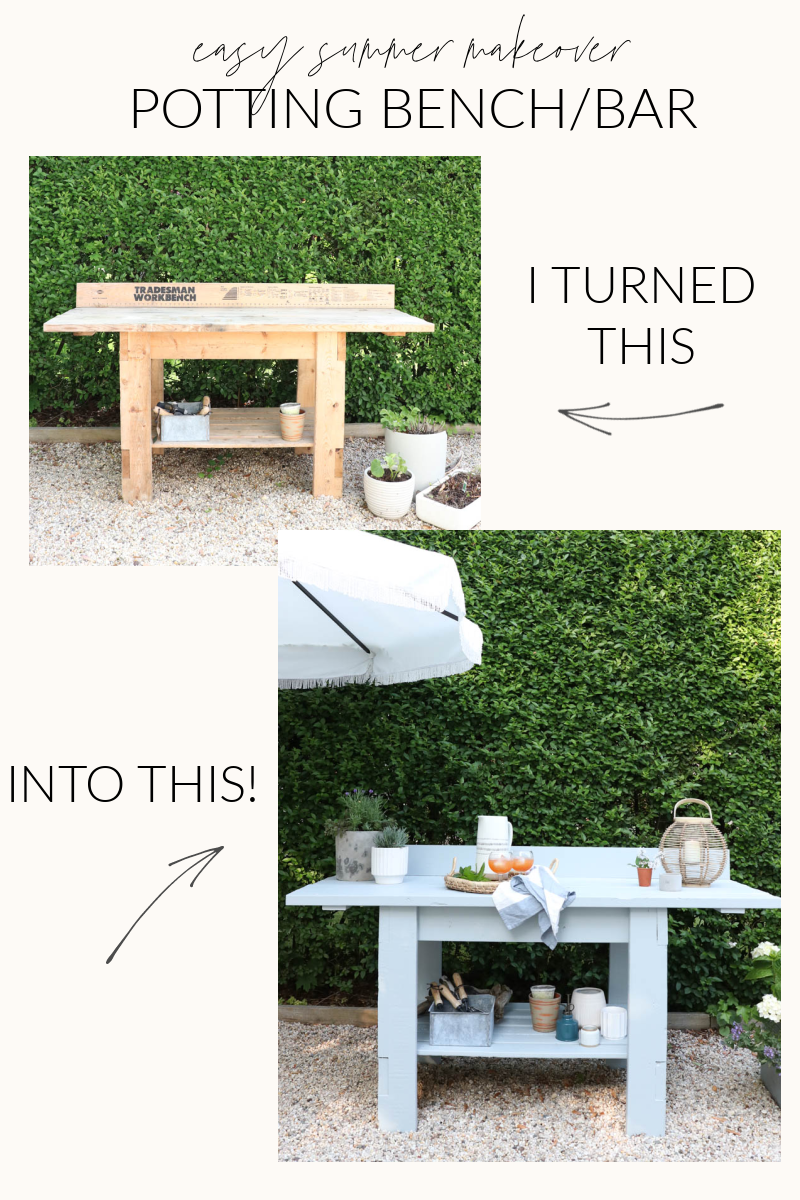 This post contains affiliate links.
I know I say this every year, but I think the space is FINALLY done! Have a happy day, friends!