Spicy Pineapple Crush-The Perfect Summer Cocktail
Summer is almost here, and you know what that means; it's time to make a pretty summer cocktail. I love to test new drinks recipes with friends and see which ones are deemed worthy of making again. A few years back, I made this Spicy Pineapple Crush for a late summer soiree, and it quickly became a fan favorite. Trust me, this one you're going to want to save. It's sweet, but not too sweet, with a kick. Plus, pineapple is a great anti-inflammatory!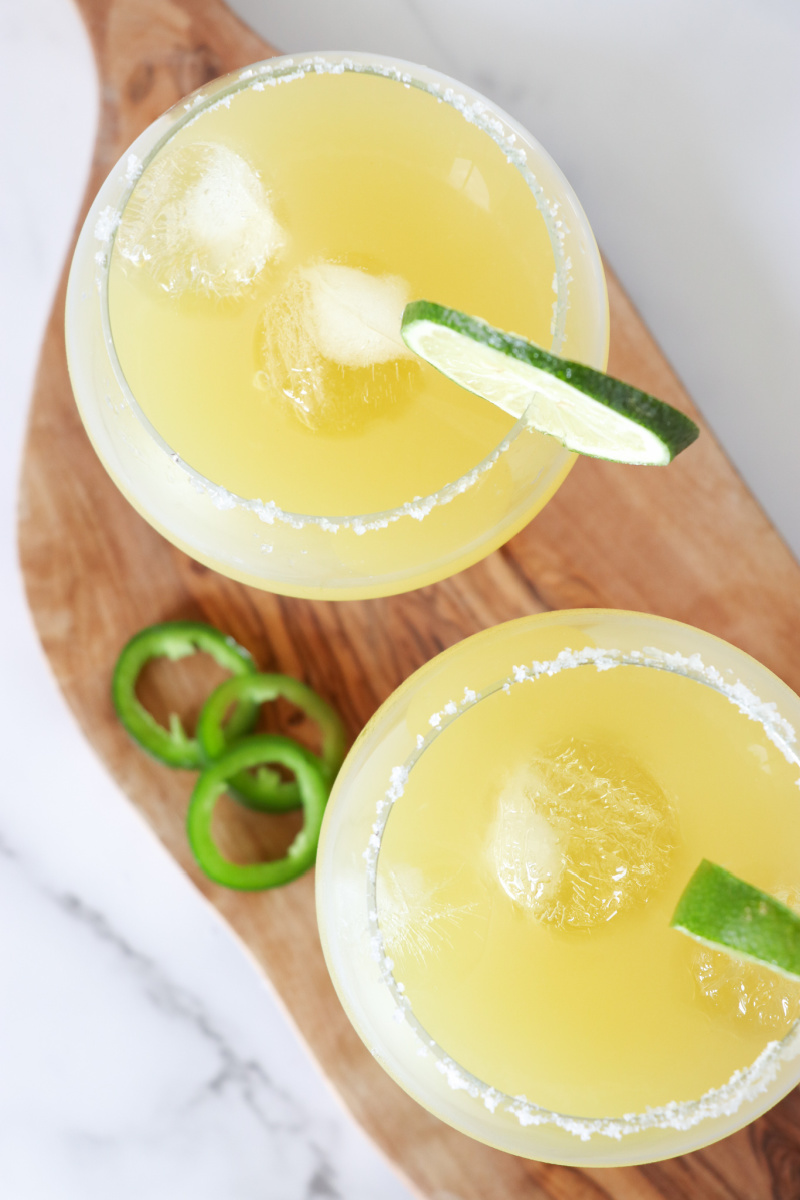 There are only a few ingredients you will need to make this delicious summer drink.
Spicy Pineapple Cush
just a few ingredients-
First, let's make the simple sugar. Mix 1 cup of sugar to 1 cup of water in a saucer, add sliced jalapenos and bring to a boil. Set aside and refrigerate to cool. You can double the recipe and keep it cool if you make a large batch.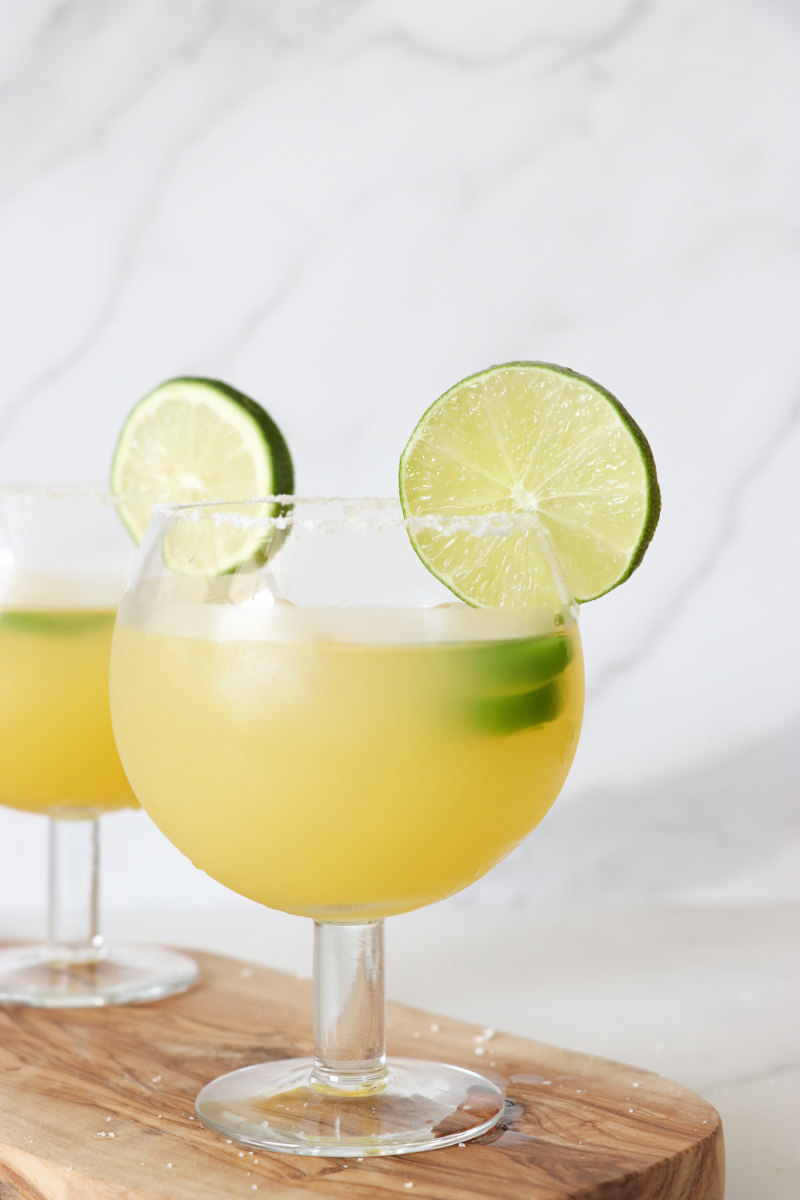 Now you are ready to make the Spicy Pineapple Crush that you will be crushing on ALL summer!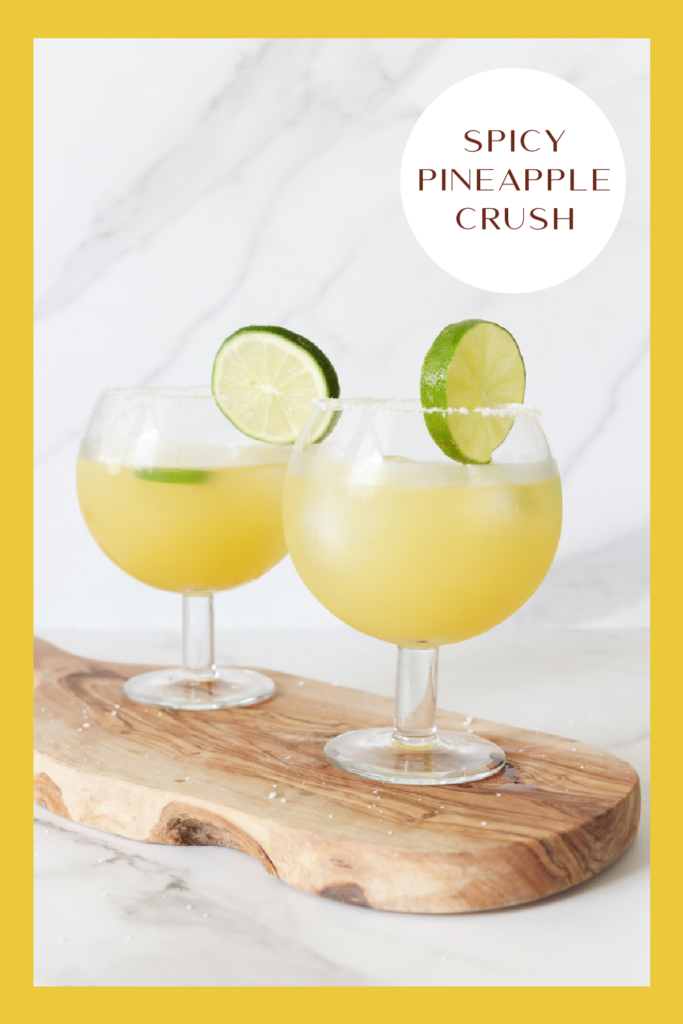 To make a serving size, start by salting the rim. I use a sliced lime to wet the edge and then press it into a shallow container of sea salt. Now the fun part, add ice, 3 ounces of vodka, one shot of simple jalapeno sugar, squeeze in 1/4 of a lime and pour over 6 ounces of pineapple juice. Garnish with a lime and jalapenos if desired, and ENJOY! You can watch the VIDEO HERE.
Be sure to save this to Pinterest for your next event. Have a happy day, friends!