Inspired Gatherings-Reshaping My Approach to Entertaining
Something wonderful happened to me during quarantine. I started to love and appreciate my home again. I began to reshape my idea of entertaining and molded it into a simpler mindset so that I could say yes more.  With that came an unexpected ease when it came to spending time outdoors with friends. In the past if I entertained, everything had to be perfect. If I couldn't get it just so then I didn't host.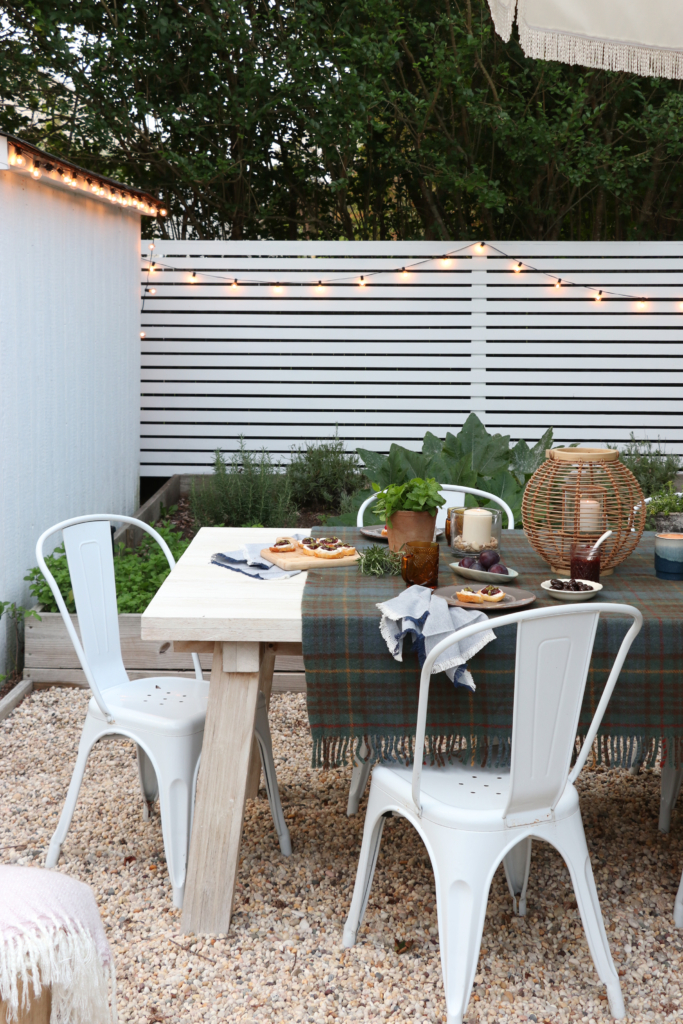 It's tough to even write this but I admit I took my home for granted before all of this. Like most people getting through that highly stressful time I just felt lucky to have a home at all, a roof over my head and food in my old refrigerator. The basics gave me pause and a new found appreciation of the abundance of my home. By seeking a more uncomplicated approach to entertaining I was able to see it's gifts in a whole new light.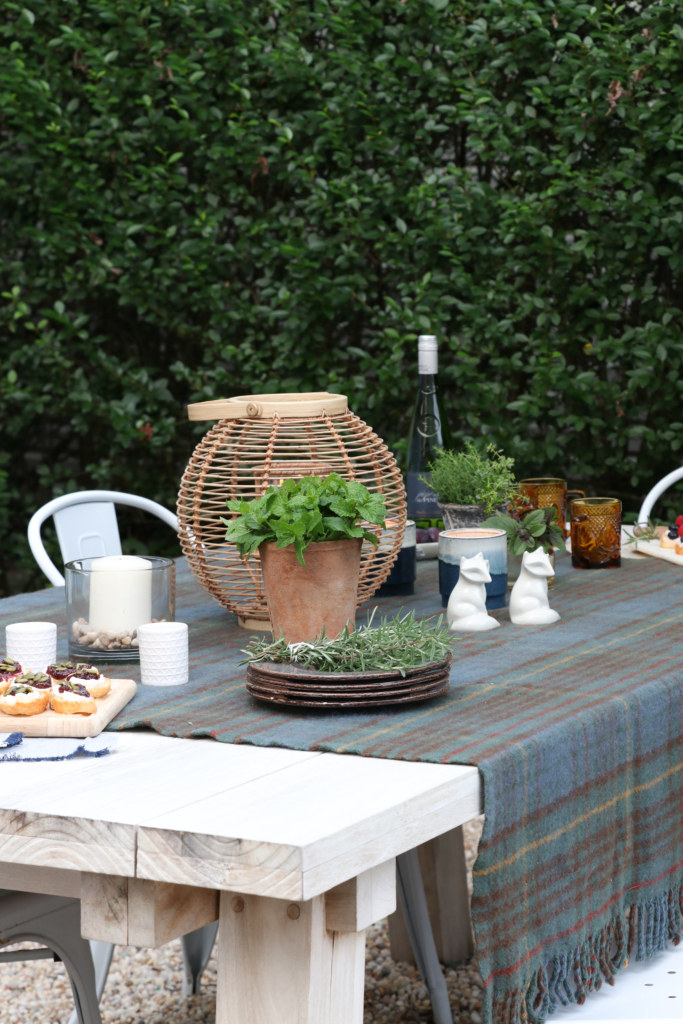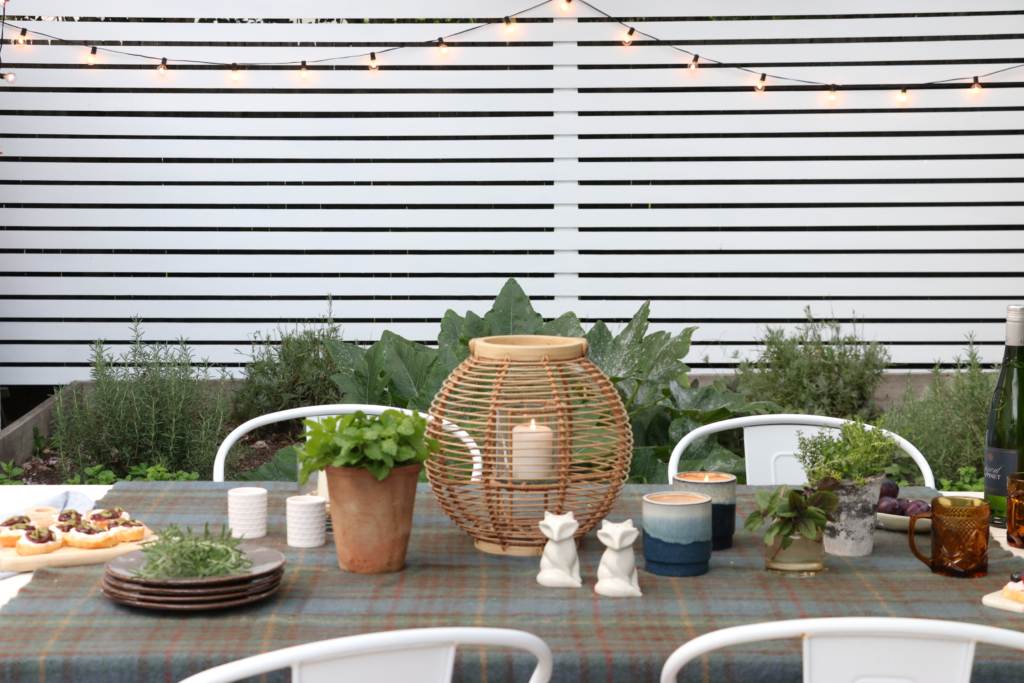 This summer I hosted many gathering with my small friend groups. Some impromptu and some planned but all a freaking blast! I th caution to the wind and just started inviting my girlfriends over either on the porch or patio. All at a safe distance of course. The nice thing about summer and fall is the diverse plenitude of inspiration right outside your door. My herbs and vegetables were my muse as I tried to plan a simple menu. Using what I had was key and gave me a springboard to create a theme for each gathering.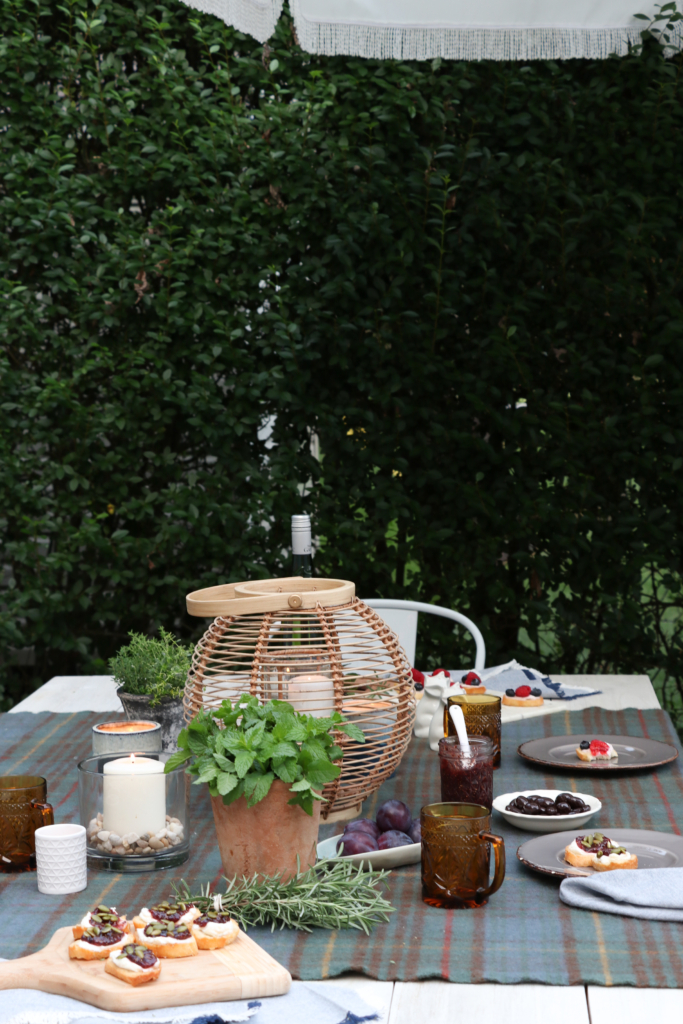 The key takeaways that made it seamless were finding easy finger foods, maybe a Charcuterie, something sweet for sure but just one and a signature cocktail. Oh yes, candles and greenery. Each time I hosted I got better at keeping it simple. At the end of the day we all want the same thing, especially now, to share time with the people we care about.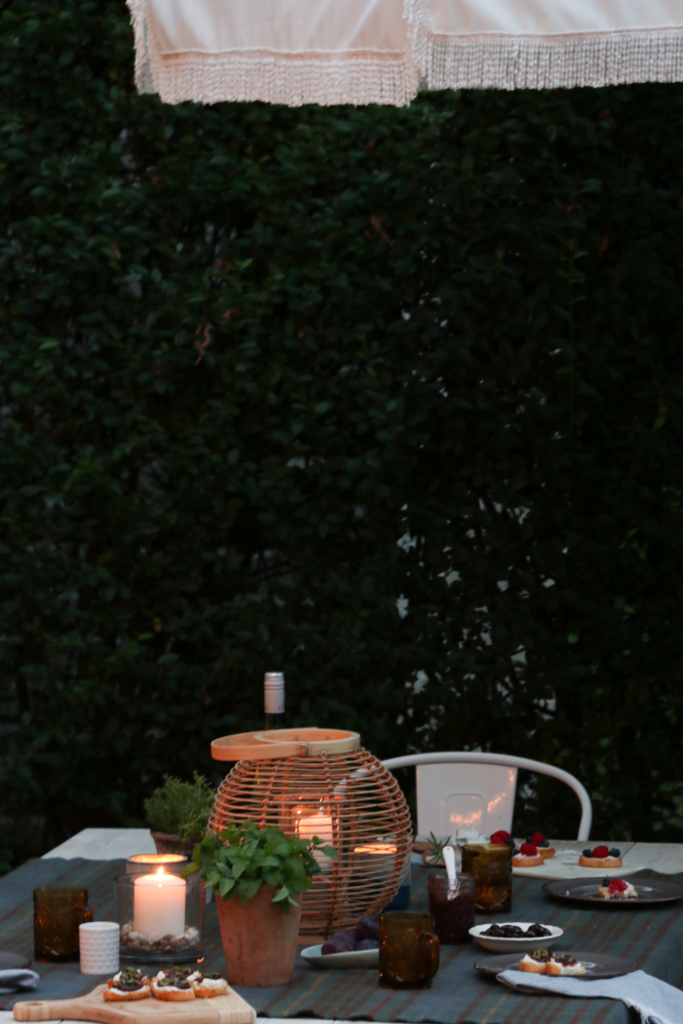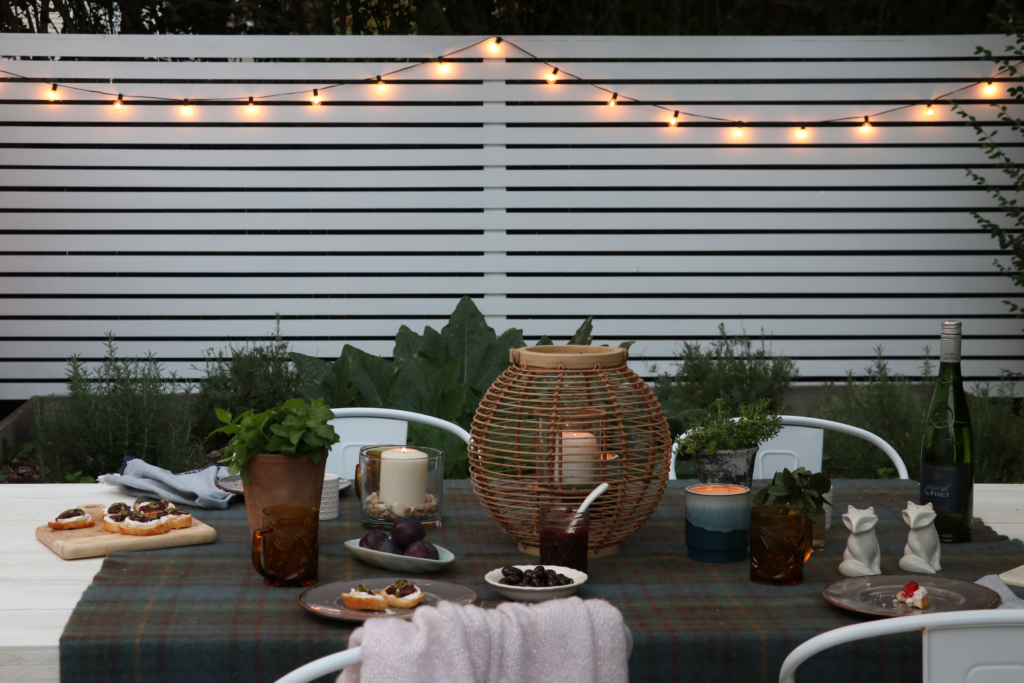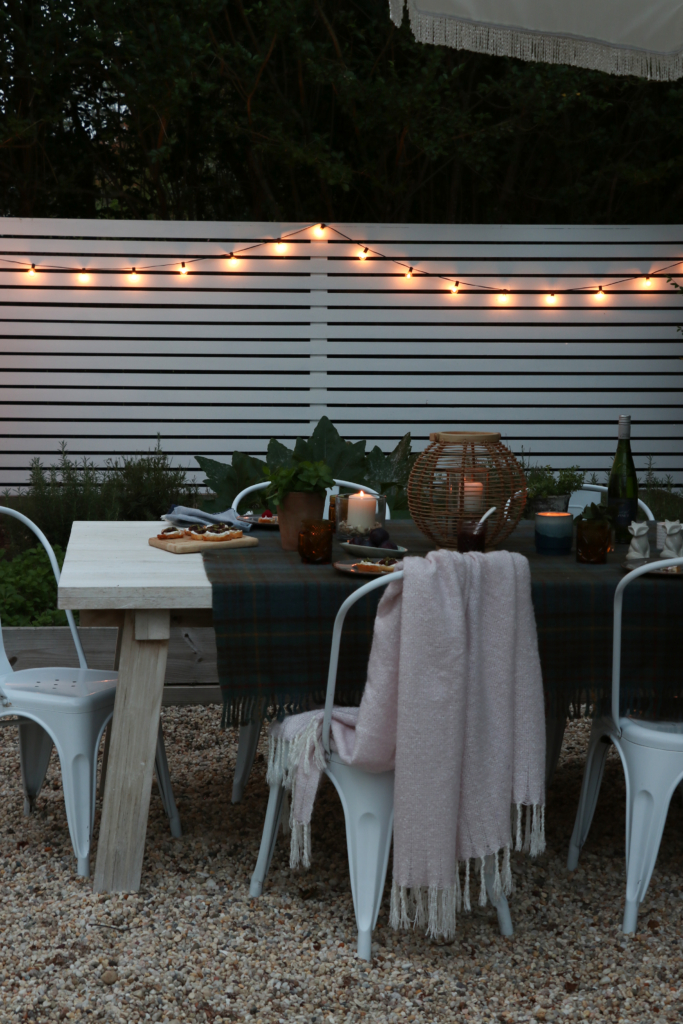 Guess who else knows ALL about entertaining? My friend Courtney Allison , she has a new book out called Inspired Gatherings. When I tell you it is perfect for this time of year and also this kind of year. Her out of the box thinking will give you tons of ideas for gathering safely with your loved ones. In one chapter she talks about gathering on a dock with coffee and pastries, which I love because I have one in my own neighborhood. Not only is it packed with outdoor entertaining  inspiration it is also one BEAUTIFUL book!!! Probably the most beautiful coffee table book I have ever seen. Might also make a great holiday gift for someone, just saying:).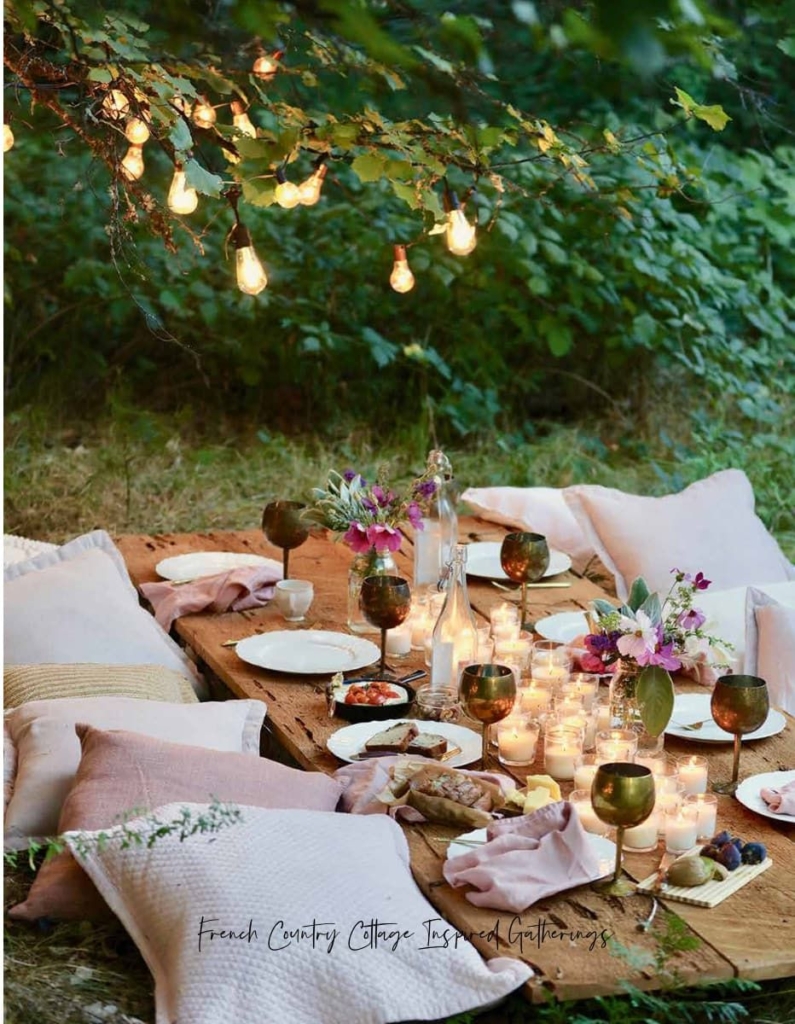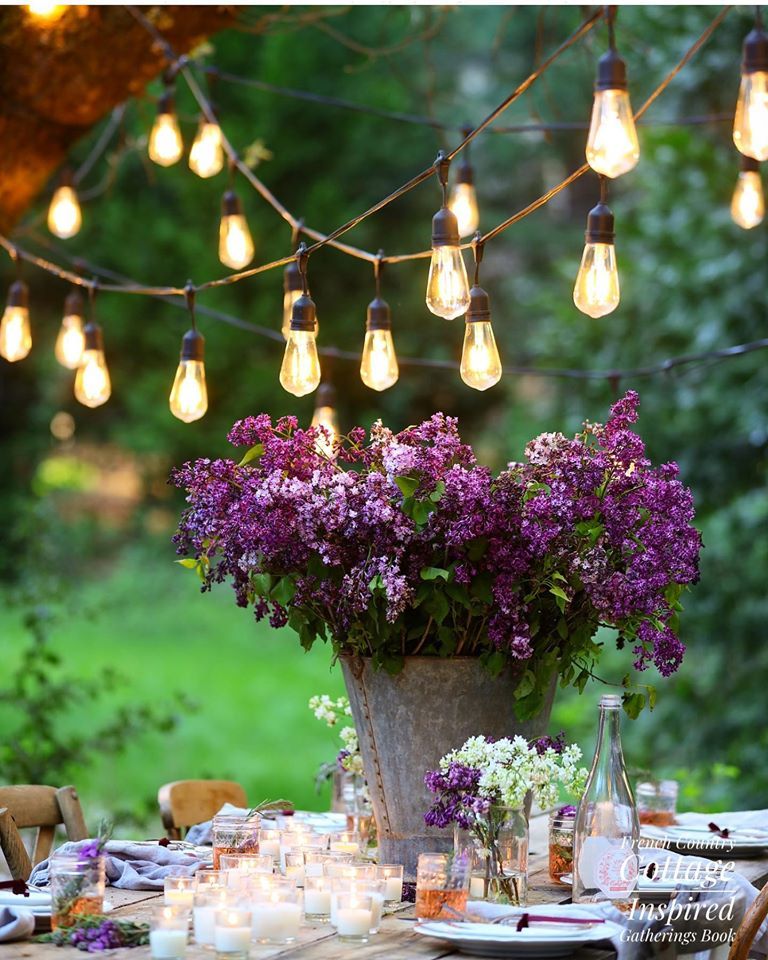 My realization through this is that it doesn't have to be perfect to be enjoyed. As long as you are safe, invite someone over for a cocktail or coffee. You will never regret making that effort. Believe it or not I didn't take many pictures, we were having so much fun that I completely forgot every time, except this one below. My beloved high school friend group minus one.
You can also find more gathering ideas over at The Handmade Home , Jeanne Oliver & Ella Claire Inspired.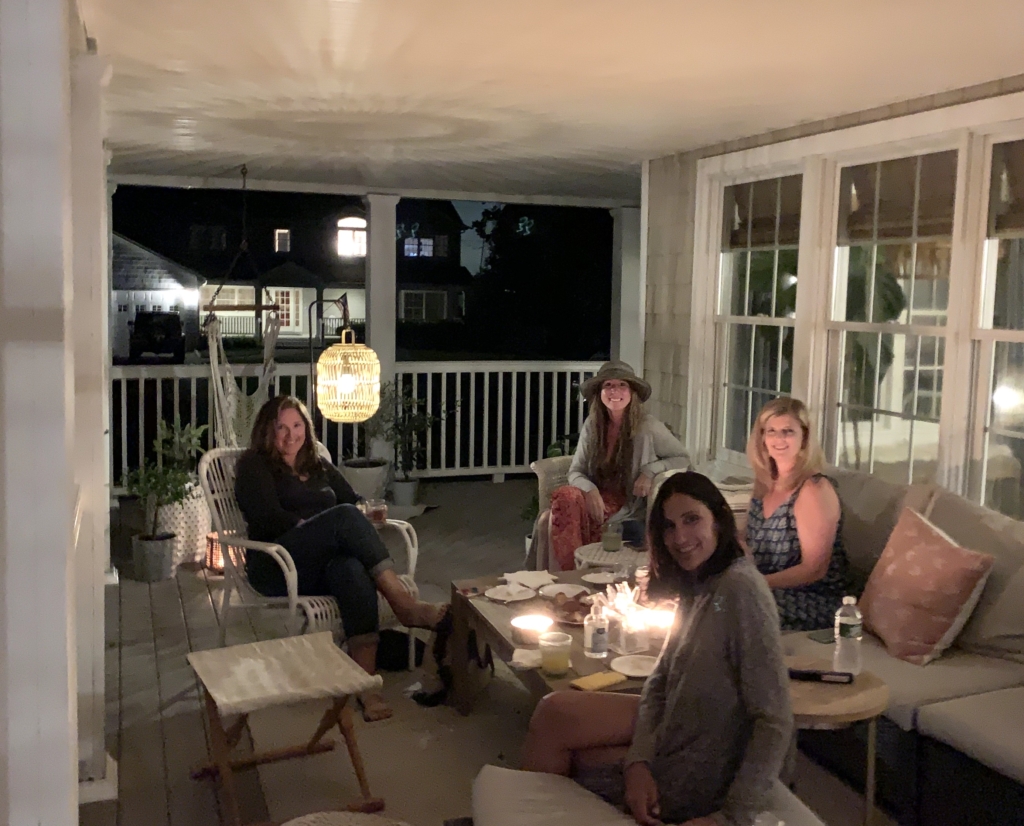 This post contains affiliate links. Some items are exact, some are similar. It shows how to replicate the look yourself. 
Have a happy day friends!